The numerous anime genres and themes include issues aimed at various age groups. Although there is no shortage of safe programs for children, like 'Doraemon' and 'Pokemon,' manga creators and famous anime designers have not backed away from developing programs that focus on complex issues or even incorporate pornographic images over the years, here are the best adult anime on netflix.
So, if you're seeking an adult content anime that's more appropriate for an 18+ audience and features a lot of sexually provocative moments, we have a few suggestions for you. And do keep in mind that these are not the dirtiest anime; instead, they are the best adult anime on Netflix.
25. Bastard!! Heavy Metal, Dark Fantasy
Bastard!! Heavy Metal, Dark Fantasy, also known as "Bastard!! Ankoku no Hakaishin," is a Netflix original web animation that is based on the Kazushi Hagiwara-penned and-illustrated manga series of the same name.
The most potent wizard in the world, Dark Schneider, is the subject of the story. Dark Schneider, who had been defeated 15 years earlier, was imprisoned inside the body of Lucien Renlen, who was Schneider's reincarnation.
24. Dragon's Dogma
Following a brutal death, a man known as Arisen is raised from the dead and seeks vengeance against the dragon that stole his love. However, he runs the risk of losing his humanity as he fights demon after demon on his protracted path to vengeance.
The dark fantasy anime follows his journey as he returns from the dead and decides to reclaim his honor, but will he be able to accomplish his seemingly unattainable objectives?
23. Beastars
The events of "Beastars," a television show based on a manga series by Paru Itagaki that he wrote and illustrated, take place in a society of advanced anthropomorphic animals. Carnivores and herbivores exhibit a clear cultural difference.
Because only herbivores can produce meat, eating it is prohibited. That does not imply that it cannot be acquired illicitly. The main character of the story is a large gray wolf named Legoshi, who has complicated relationships with two herbivores named Louis and Haru.
22.Great Pretender

The sophistication of the main group of criminals is what gives "Great Pretender" its sexiness. The ONA is an original anime that follows a group of con artists as they deceive suspect individuals while traveling the globe, abiding by the rules set forth by the group's leader, Laurent Thierry.
Laurent, a native of France, is a skilled thief who is also charming and persuasive. It's fortunate that Laurent has chosen to apply his abilities to largely constructive endeavors, as he might otherwise have destroyed modern human society. Makoto Edamura, a con artist Laurent recruited into the group, is the story's main character.
21. Fruits Basket (2019-2021)
Fruits Basket is not an overtly sexual anime; it is based on Natsuki Takaya's manga series of the same name. Instead, its story is suggestive, nuanced, and loaded with weighty issues. The protagonist of the tale is Tooru Honda, an orphaned high school student who recently lost her home and unknowingly starts residing on the property of the wealthy Souma family
. She is invited to stay with them after her classmate Yuki Souma and his cousin Shigure learn about this and what has happened to her.
Soon after, she meets Kyou, another of Yuki's cousins, and learns that some Souma family members are afflicted with the Zodiac curse, which causes them to change into various Zodiac animals whenever they experience weakness, stress, or being hugged.
20. Code Geass: Lelouch Of The Rebellion
Director: Gorō Taniguchi
Writer: Ichirō Ōkouchi
Voiced by: Johnny Yong Bosch, Kate Higgins, Yuri Lowenthal
IMDb Ratings: 8.7/10
Rotten Tomatoes: 100%
In the year 2010, the military nation of the Holy Empire of Britannia took over numerous major countries and developed as a formidable colonial strength. When it overcomes Japan, it reinvents its Area 11 and enslaves its people.
While there is still considerable opposition, the mighty empire is unlikely to take things literally. When a Britannia student Lelouch Lamperouge obtains the Power of Kings or Geass from a mystery female, he vows to liberate the oppressed populace from oppression.
The military mecha animation is known for its clever mind tricks and psychological warfare between good and destructive forces. However, the program also features quiet sex scenes and semi-nude sequences that add to the excitement of the show.
19. Castlevania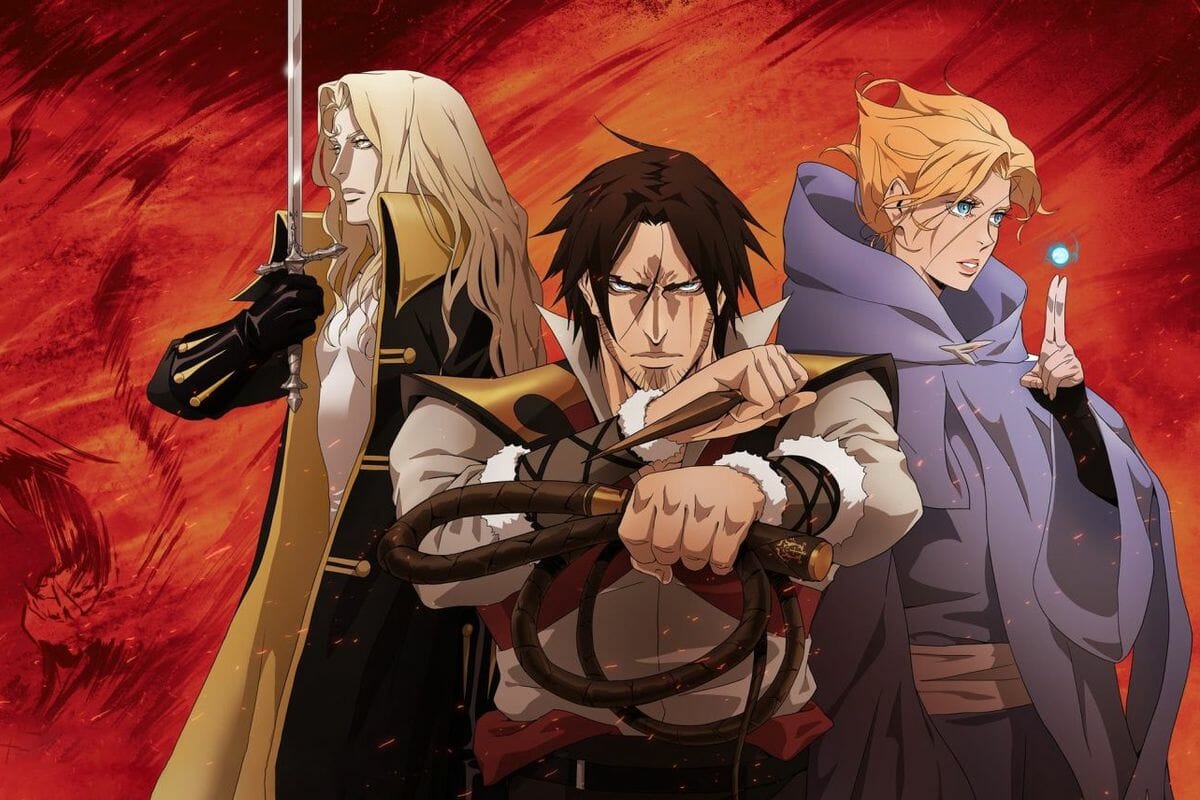 Creator: Kevin Kolde
Writer: Warren Ellis, James Callis, Malcolm McDowell, Graham McTavish, etc
Voiced by: Alejandra Reynoso, Richard Armitage, James Callis, Graham McTavish, etc
IMDb Ratings: 8.3/10
Rotten Tomatoes: 94%
Many Castlevania video game fans were startled when the most popular streaming service Netflix opted to make an animated series that filled out the history.
So you endure the sight of Trevor Belmont's battle with Dracula. When his wife is burnt at stake for witchcraft, the monster Count Vlad Dracula epeş proclaims that all the inhabitants of Wallachia would compensate with their deaths.
He calls a demon army to invade the land, leading the inhabitants to live in terror and despair. To balance this, Trevor Belmont, an ousted monster hunter, takes up weapons against Dracula's soldiers, supported by Dracula's dhampir son Alucard and wizard Sypha Belnades.
18. Fate/Stay Night: Unlimited Blade works
Director: Takahiro Miura
Writer: Akira Hiyama, Kazuharu Sato, Tatsuki Ichinose
Voiced by: Kana Ueda, Ayako Kawasumi, Junichi Suwabe, Tomokazu Seki, etc
IMDb Ratings: 8/10
Rotten Tomatoes: 50%
The Fate series features some of the finest action scenes in anime, with inventive, imaginative battle choreography highlighted by vibrant animation. However, the plot of this edition falls short. It sounds fantastic, but it is pretty mediocre and predictable.
This is not to state it isn't amusing. The ensemble of individuals is broad and diverse in personality, making for intriguing interactions and terrific humor. S
hirou is a relatively generic character; consequently, he's approachable to fans, and his friendship with Rin encourages you to cheer for him. Overall, the series delivers a powerful punch and enthuses you about the concept.
17. The Seven Deadly Sins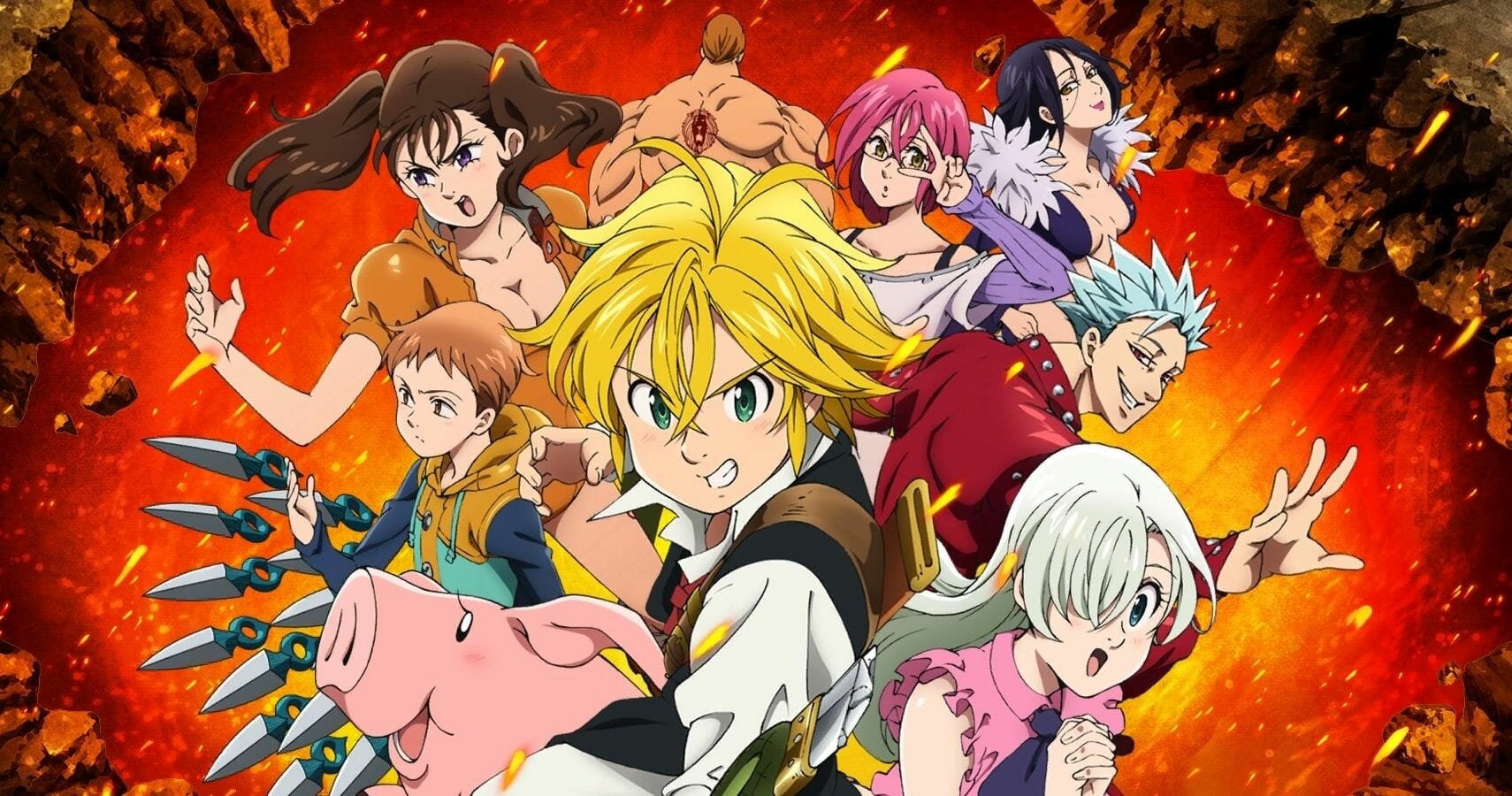 Director: Tensai Okamura
Writer: Shōtarō Suga
Voiced By: Erika Harlacher, Rintaro Nishi, Jun Fukuyama, Tatsuhisa Suzuki, etc
IMDb Ratings: 7.9/10 R
otten Tomatoes: 80%
The Seven Deadly Sins is a well-bred shonen show with plenty of fan attention and exciting fighting. It delves into extremely familiar topics and tropes seen in the shonen-adventure subgenre, featuring a motley crew of oddball friends on their quest to discover individuals who can bring stability to the realm.
Despite its straightforward and rather conventional narrative, the program excels in terms of characters. They are complex, humorous, and charming, and their histories and objectives provide a lot of life to the narrative. In addition, the show is colorful and entertaining, and it doesn't try to be anything other than what that is.
16. Kill La Kill
Director: Hiroyuki Imaishi
Writer: Kazuki Nakashima
Voiced by:  Erica Mendez, Carrie Keranen, Steve Cannon, Kaiji Tang, Christine Marie Cabanos
IMDb Ratings: 7.9/10
Rotten Tomatoes: 86%
Kill la Kill by Studio Trigger is a crazy trip, yet its passion is its lure and potential drawback. Kill la Kill is distinctive in both concept and anime, and it positively embraces female characters, which is much required in anime.
On the other hand, the character designs' over-the-top antics might border on the unpleasant. It's bold and loud, which might not be the most logical series, but it's an adventure worth watching.
15. Durarara!!
Director: Takahiro Omori
Writer: Noboru Takagi
Voiced by: Darrel Guilbeau, Bryce Papenbrook, Kari Wahlgren, Michelle Ruff, Johnny Yong Bosch
IMDb Ratings: 7.8/10
Durarara!! It is all about the town of Ikebukuro's numerous moving energies and how they interact and crash with one another. The Dollars, a group with members who prefer to remain anonymous, is such a group. Celty Sturluson, a dullahan on the hunt for her scalp, is also present.
The character designs are complex and distinct, but the continual switching amongst the vast group makes it difficult to identify with each individual.
Furthermore, the continuous shifts in viewpoint make it simple for spectators to become disoriented. You have even more to manage and sift through when you add flashbacks. While it might be annoying and complicated at points, Durarara!! It is an enjoyable movie that you will not regret.
14. AJIN: Demi-Human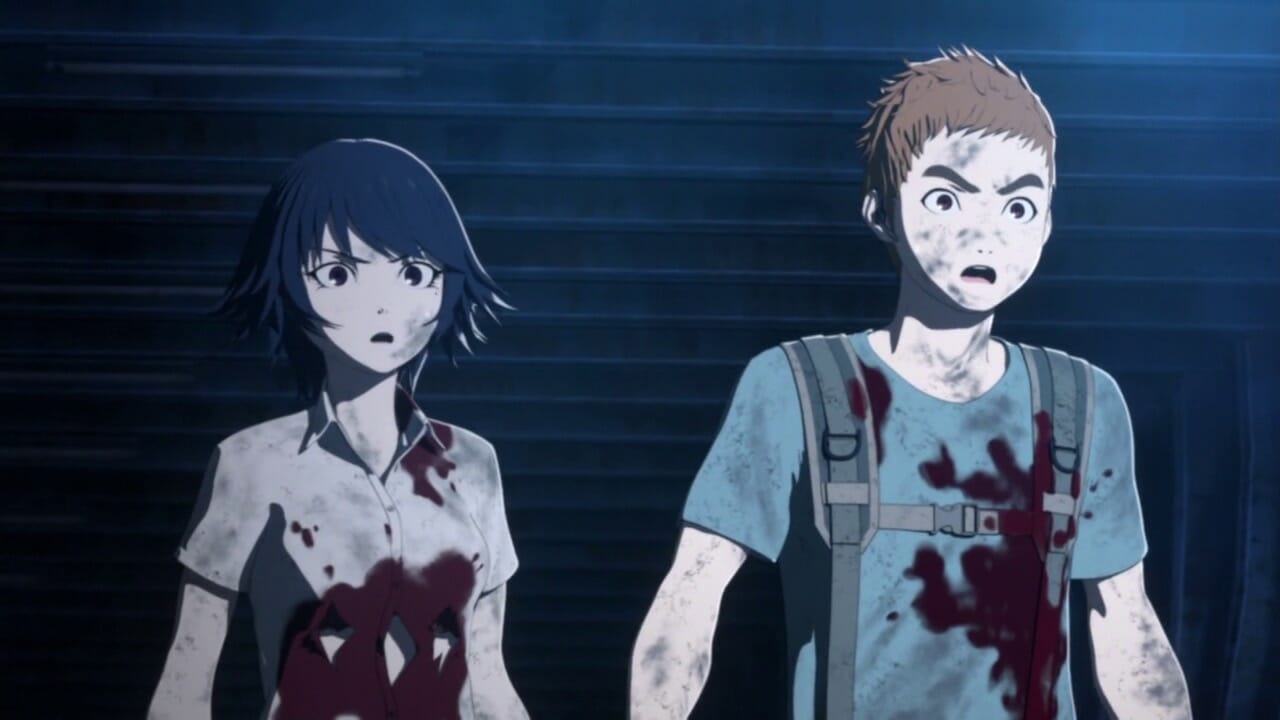 Director: Hiroyuki Seshita (Chief), Hiroaki Andō
Writer: Hiroshi Seko
Voiced by: Mamoru Miyano, Yoshimasa Hosoya, Jun Fukuyama
IMDb Ratings: 7.6/10 R
otten Tomatoes: 82%
While CGI anime might not be the best medium for animation, Ajin: Demi Human's gritty tale is worth hanging around for. Kei, the main, realizes he is an eternal demi-human known as an Ajin, an oppressed race and frequently caught for experiments.
These similarities hinder this anime from being wholly distinct in topics or character building, but its visuals are undeniably unique. Particularly with the Black Ghosts, the enormous, nightmare-inducing beast.
Finally, the sequence in which main villain Sato confronts the SWAT squad at Grant Pharmaceuticals is just so fantastic that it quickly elevates him to the status of all the most badass villains in recent history.
13. Devilman Crybaby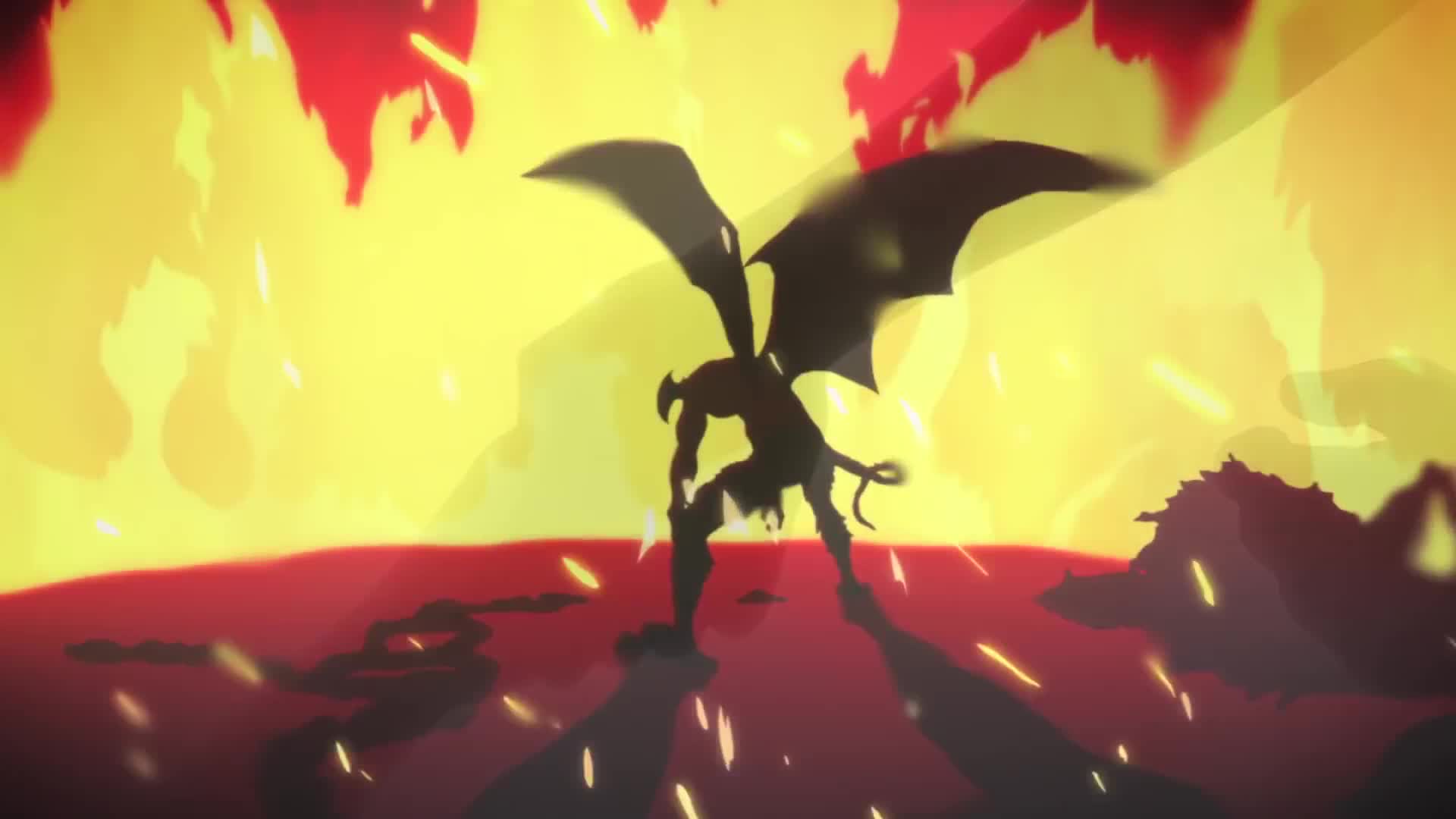 Director: Masaaki Yuasa
Writer: Ichirō Ōkouchi
Voiced by: Kouki Uchiyama, Ayumu Murase, Megumi Han, Ami Koshimizu, Atsuko Tanaka
IMDb Ratings: 7.6/10
Rotten Tomatoes: 89%
'Devilman Crybaby,' a relatively new animation on Netflix, has received several tractions due to its nudity and brutality. The plot is around a small frightened child who transforms into a demonic badass when a demon attempts to control him.
He changes the "Devilman Crybaby" with the rugged arrival of a monster and the soul of a delicate kid. Besides having a rather interesting idea, 'Devilman Crybaby' is a fantastic example of how specific animation has no chill. If you watch anime with a high level of graphic sex scenes and action, this is an anime you should not skip.
12. Nura: Rise Of The Yokai Clan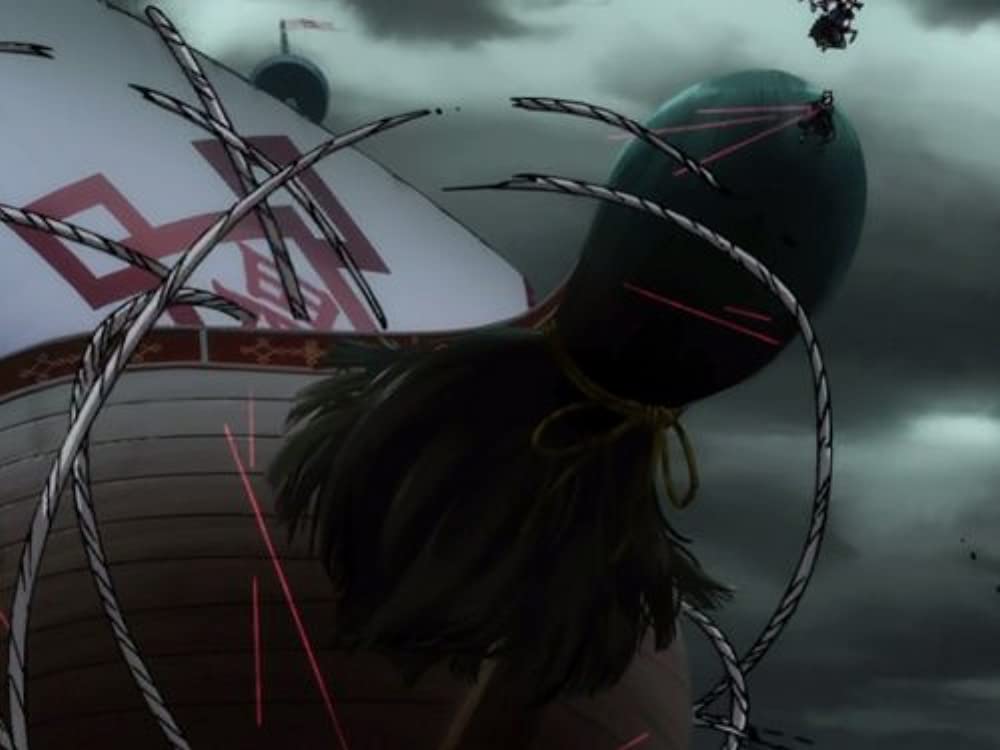 Director: Junji Nishimura Writer: Natsuko Takahashi
Voiced by: Michael McConnohie, Tony Oliver, Jamieson Price, Patrick Seitz, etc
IMDb Ratings: 7.5/10
Yokai Clan is aimed at a mature audience. Yet, the rich and complicated politics of the yokai world may easily please adult anime fans who aren't particularly interested in typical shonen.
The hesitant protagonist is hardly an original character pattern, but anime protagonists who may not want to be superstars in their own stories always have exciting characters. The tale moves slower than dark fantasy anime, but the comedy, action situations, and character relationships keep the reader interested.
11. Kakegurui
Director: Yuichiro Hayashi, Kiyoshi Matsuda
Writer: Yasuko Kobayashi
Voiced by: Minami Hamabe, Aoi Morikawa, Mahiro Takasugi, Taishi Nakagawa, etc
IMDb Ratings: 7.2/10
Rotten Tomatoes: 75% '
Kakegurui' is the best anime show about the delicate art of gambling. It centers on the Hyakkaou Private Academy, a renowned institution where students follow a typical daily instructional routine.
However, as the sun sets and night descends, the school's passages become vicious gambling dens. The whole matter is to train them for the outer natural world, where life is an everyday gamble.
While most young audiences are driven to succeed at these gambling events to improve their influences, Yumeko Jabami, a new transfer scholar, drastically changes the game. Yumeko is obsessed with gambling, and this focus leads her to uncover all of the fraudulent higher-ups at the school who have seized rule of the games. '
Kakegurui' is an adult anime series that mixes nudity and Ecchi to illustrate the main character's obsession with gambling. She adores it to the point of having orgasms. Fanservice is a selling feature for many original net animation shows, especially those in the Harem category.
However, 'Kakegurui' is an outstanding example of how nudity may be employed to attract a more young adult male crowd and communicate an important message.
10. The Witcher: Nightmare of the Wolf 
Director: Kwang Il Han
Writer: Beau DeMayo
Voiced by: Theo James, Mary McDonnell, Lara Pulver, Graham McTavish, etc
IMDb Ratings: 7.2/10
Rotten Tomatoes: 100%
'The Witcher: Nightmare of the Wolf,' inspired by Andrzej Sapkowski's imagination novel of the same name, is a dark secret anime film. The story tells Vesemir, a witcher who slays demons for money and is well informed of the evils of abject poverty from his childhood experiences.
Although he appears unbeatable in most of his confrontations, when a new threat emerges, the character is compelled to face his emotions and anxieties. The action-packed film, on the other hand, has a solid plot and features a few sex scenes and other fanservice moments.
9. Gantz:O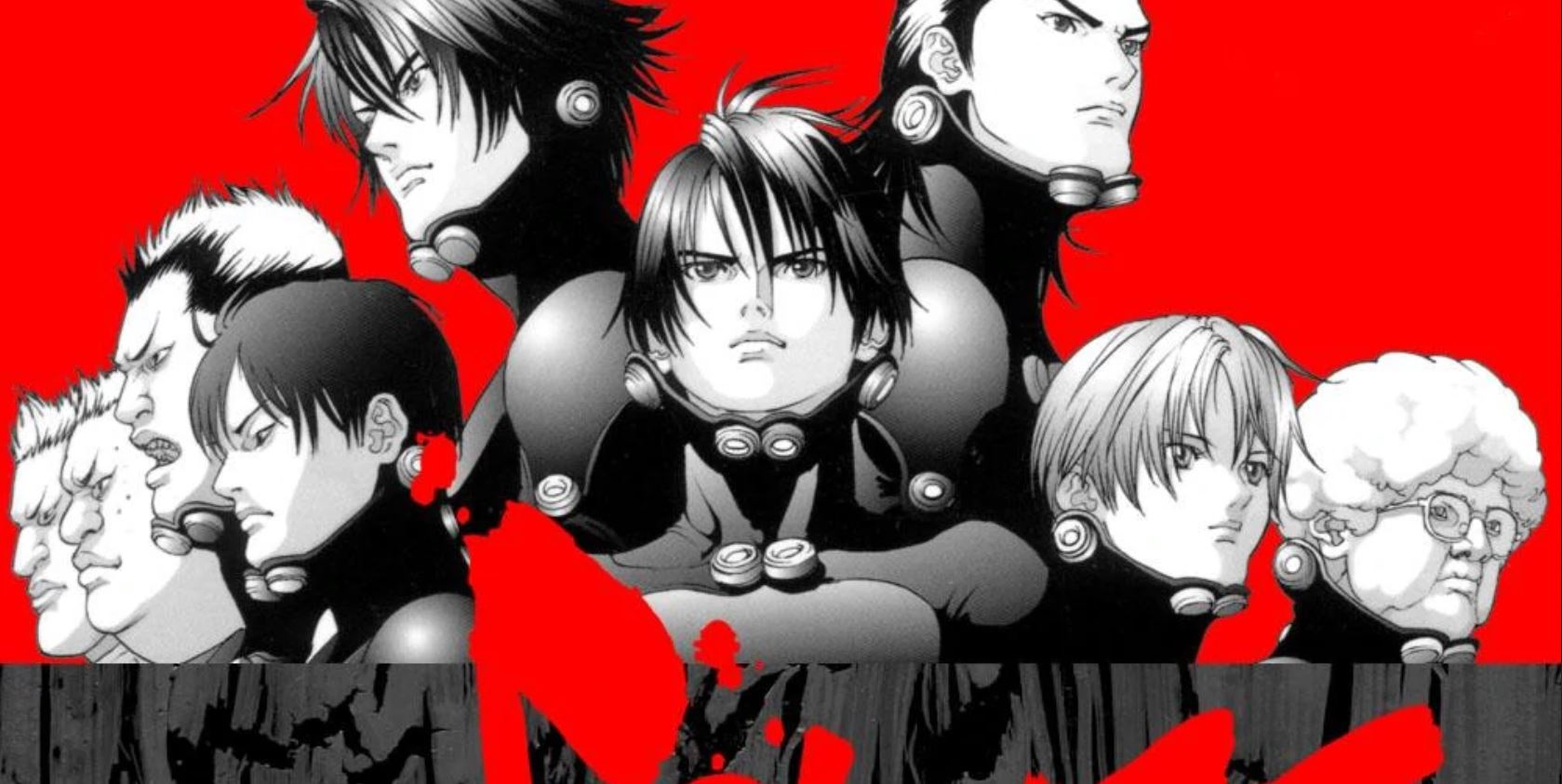 Director: Yasushi Kawamura, Keiichi Sato
Writer: Tsutomu Kuroiwa
Voiced by: Daisuke Ono, Mao Ichimichi, Tomohiro Kaku, Saori Hayami
IMDb Ratings: 7.1/10
Rotten Tomatoes: 67%
Gantz:O presents an action-packed afterlife in which the departed spend their time battling monsters rather than sleeping in peace. If you've been meaning to revisit Gantz or are fresh to the story, this short emphasizes several of the most intriguing features of the story's setting in stunningly obvious CGI.
The film, however, lacks content, focusing on spectacular battles and dramatic killings. As a result, it's not fully thought-provoking, and ardent manga viewers may be disappointed with the modifications to the subject matter. But, after the day, this film will satiate your craving for weapon-wielding, badass main character and ladies slaying aliens.
8. B: The Beginning
Director: Kazuto Nakazawa, Itsuro Kawasaki
Writer: Katsuya Ishida, Kazuto Nakazawa
Voiced by: Kyle McCarley, Patrick Seitz, Johnny Yong Bosch, Jalen K. Cassell, etc
IMDb Ratings: 7.1/1
0 Rotten Tomatoes: 50%
The plot is set in the archipelagic nation of Cremona. It takes place during a period of rapid technological advancement. However, in Cremona, violence and unrest were on the rise, notably due to the threat represented by Killer B, a serial killer.
Koku and Keith are the main characters in this best anime series. Koku serves in a violin shop, and while he can't tune the instrument, he can build one or fix one that has broken. Keith is also an excellent investigator. The narrative is entertaining and will keep you engaged for the most portion.
The storylines are engaging, and the graphics and animation are excellent. If you enjoy crime mystery thriller anime, you'll appreciate this one because one of the notable characters is a fantastic investigator, and it is the best anime on Netflix
7. K Project
 Director: Shingo Suzuki, Hiromichi Kanazawa, Susumu Kudō
Writer: Tatsuki Miyazawa
Voiced by: Patrick Seitz, Daisuke Ono, Kenjiro Tsuda, Tomokazu Sugita, etc
IMDb Ratings: 7/10
The colorful clashes are more exciting in K Project's detective-styled anime. The plot's advancement is driven by the vast array of individuals and their group politics, with their fights made more fascinating by including their unique talents.
The interplay between characters Shiro and Kuro is delightful, albeit fair cliché: after a difficult start, the two blossom into faithful friends.
Yet, with so many personalities, some don't get the attention they deserve. The handful of female characters is confined to a few sequences that promote their bodies rather than their abilities.
6. Sword Art Online II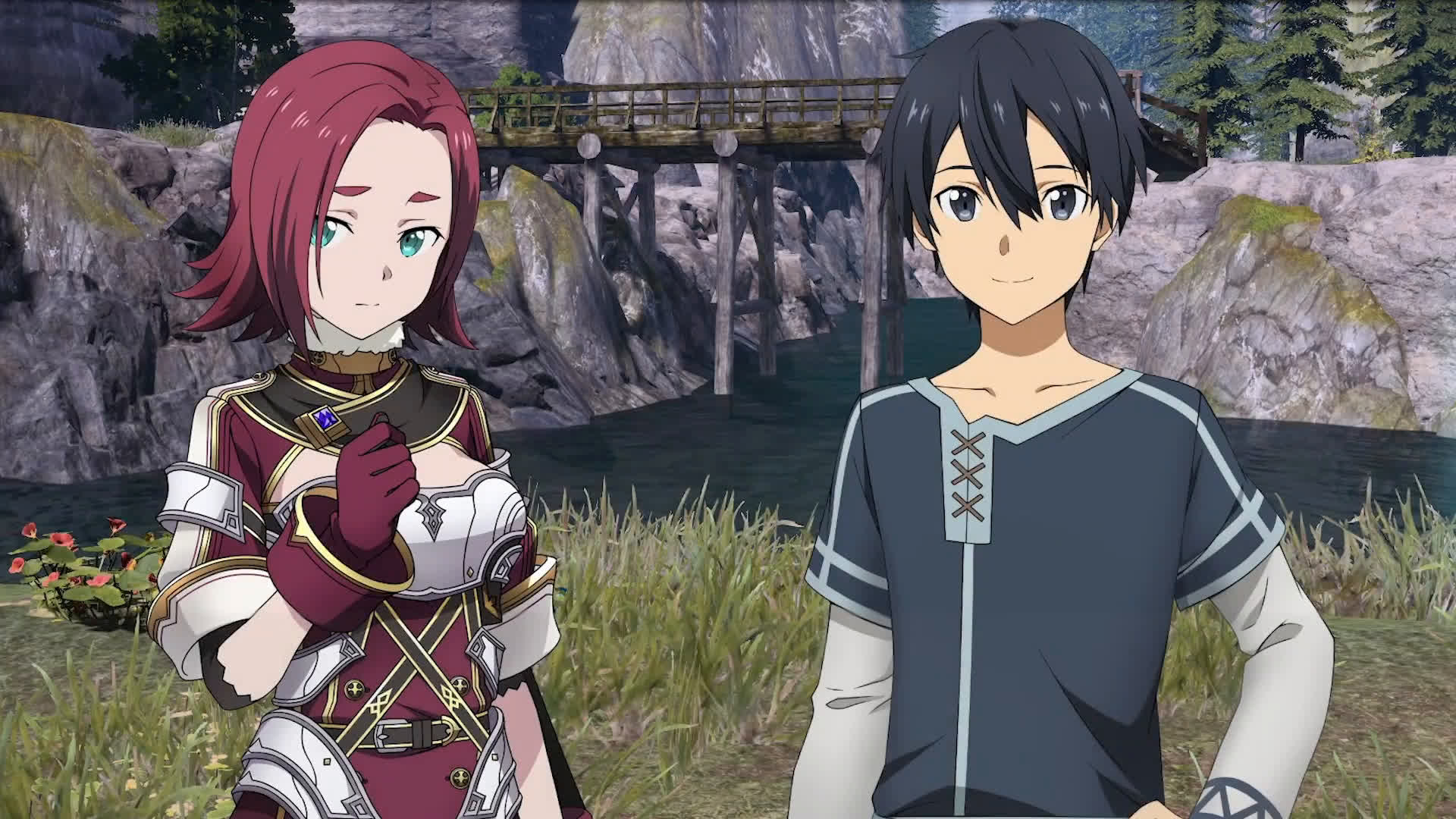 Director: Tomohiko Itō
Writer: Reki Kawahara
Voiced by: Béatrice Déraciné Collins
IMDb Ratings: 6.9/10
Rotten Tomatoes: 100%
Sword Art Online II is far worse than the original game, with Kirito being significantly overpowered despite his relatively dull attitude. Yet, you can't forget that the fighting in SAO is quite entertaining, and Kirito's brilliance in every globe he plays in provides some fantastic amusement.
This brand excels at fighting, and the series capitalizes on the fantastic world-building of MMORPG virtual worlds while also offering a fascinating murder investigation. I
f you like pace queen Asuna, this season 2 has an arc with her at the center, providing a welcome pace change to the program. Nobody wished to face her again confined in a tower.
5. Expelled From Paradise
Director: Seiji Mizushima
Writer: Gen Urobuchi
Voiced by: Angela Balzac, Frontier Setter, Veronica Kulikova, etc
IMDb Ratings: 6.7/10
Rotten Tomatoes: 59%
This video is done with CGI rather than traditional 2D anime, which might be a deal breaker or a pleasant shift given the movie's intricate and vivid graphics. Expelled from Paradise isn't out of the ordinary, but it won't be life-changing or intellectually demanding.
But it does offer massive action with more incredible robotic weaponry, which is all you can hope for. Angela and Dingo's banter is amusing, and seeing them grow closer over their opposing perspectives is touching, albeit a little mundane.
4. Baki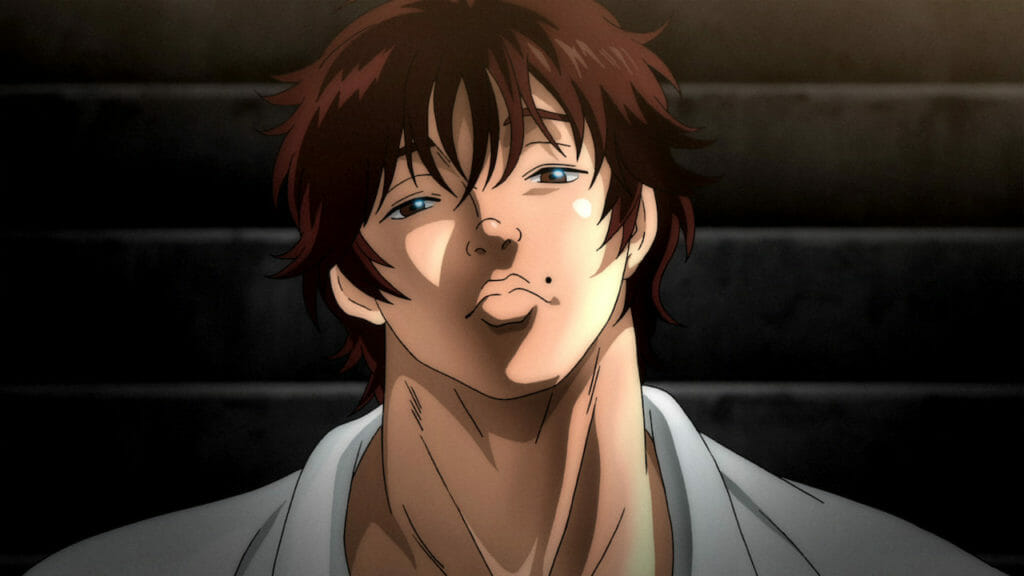 Director: Yuji Asada
Writer: Yoshihisa Araki
Voiced by: Tôru Furuya, Kirk Thornton, Troy Baker, Nobunaga Shimazaki, etc I
MDb Ratings: 6.7/10
Rotten Tomatoes: 67%
Baki is a typical shounen manga featuring a child called Baki Hanma who desires to be the best warrior on the planet. However, he must work longer to accomplish that purpose as his father, Yujiro Hanma, currently bears the name.
Baki functions relentlessly in this show to be the best version of himself and the best warrior in the universe.
However, his fame draws some unexpected visitors who would like to put his talents to examination. These are 5 of the world's dangerous criminals who are bored with their energies as no one can defeat them.
So they arrive to fight Baki. Ready for an action-packed animation in which Baki and his companions fight the world's most destructive miscreants.
3. High-Rise Invasion
Director: Masahiro Takata Writer: Touko Machida
Voiced by: Yuri Honjô, Mayuko Nise, Yayoi Kusakabe, etc
IMDb Ratings: 6.5/10
Rotten Tomatoes: 70%
A teenager escapes after seeing murder in the presence of a mystery attacker named Yuri Honjou. However, she quickly understands that she is stuck and that the only safe zone for her to go is the rooftop. Since high structures encircle her, she knows her brother is in the exact location and may want her assistance.
Yuri must battle the mystery disguised murderers who are shooting civilians to satisfy their perverted cravings to reach him. This dirtiest anime on Netflix has several intimate scenes and some sexual content.
2. Japan Sinks: 2020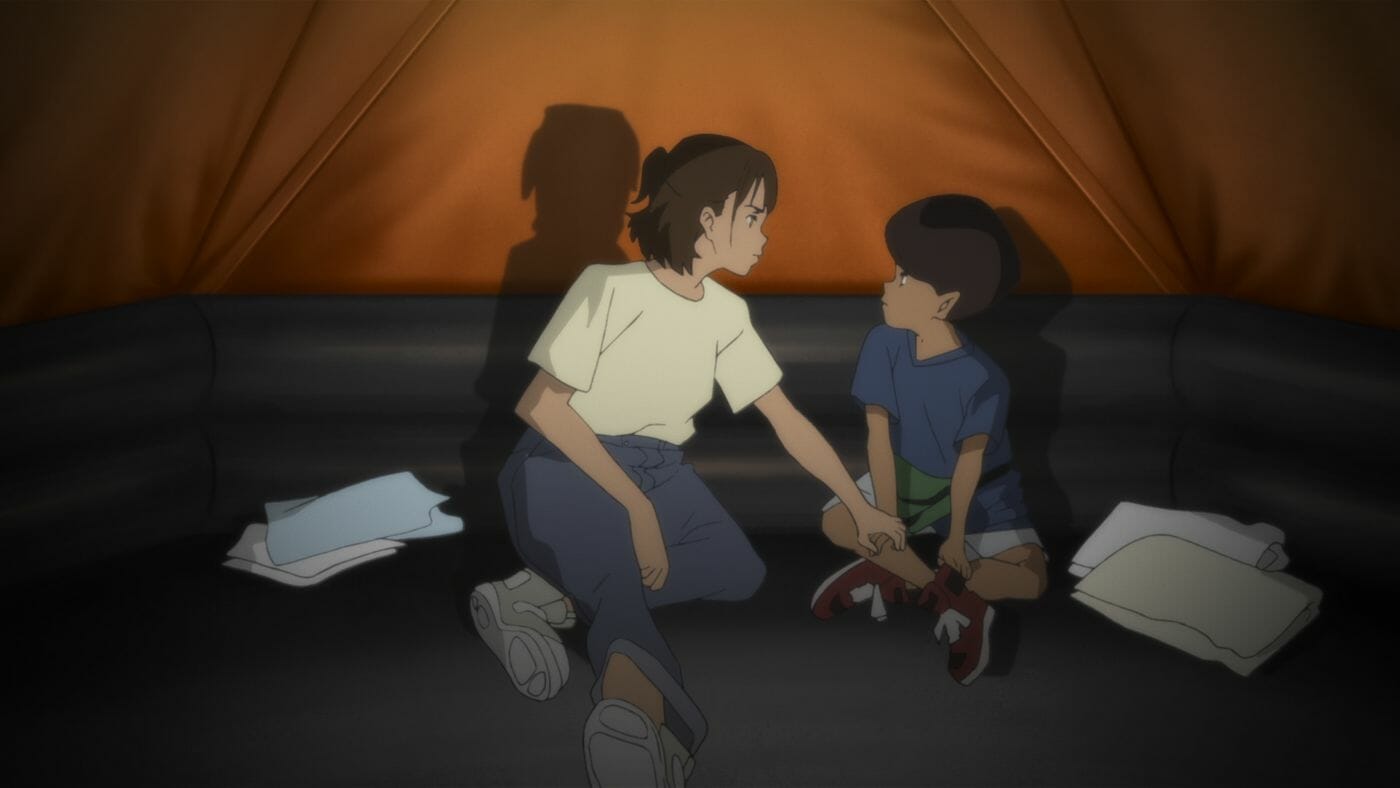 Director: Masaaki Yuasa (chief), Ho Pyeon-gang (series)
Writer: Toshio Yoshitaka Voiced by: Reina Ueda, Tomo Muranaka, Yûko Sasaki, Masaki Terasoma, Hiroyuki Yoshino
IMDb Ratings: 6.4/10
Rotten Tomatoes: 72% T
he Mutou family leads a simple and pleasant life in Tokyo's working-class suburbs. But, while they are dealing with their relationship matters, nothing could have organized them for the ominous earthquake that attacks the whole Japanese archipelago and builds into action a chain of happenings that could ultimately guide to the demise of culture in the East Asian nation.
As devastated residents flee for survival, every option becomes critical as Japan begins to fall. While the near-apocalyptic story is fascinating, it also contains several sexually provocative scenes that mature anime audiences should only see.
1. Yasuke
Director: LeSean Thomas; Takeru Satō
Writer: Satoshi Okunishi
Voiced by: LaKeith Stanfield, Takehiro Hira, Maya Tanida, Ming-Na Wen, Gwendoline Yeo
IMDb Ratings: 6.2/10
Rotten Tomatoes: 93%
Several series can compete with 'Yasuke' in terms of creative storylines and action-packed points. The historical fiction drama, reminiscent of anime series masterpieces such as 'Samurai Champloo,' is centered in a parallel universe and centers on the eponymous character, who was the only black samurai fighter in the area of 16th century feudal Japan.
The series does not hesitate away from a fully nude scene in its authentic era representation.