Boku No Hero Academia also familiar with My Hero Academia is a highly rated anime whose popularity and success don't need any kind of evidence. It is an Incredibly popular anime that caught netizens' attraction all over the globe. My Hero Academia is a fascinating piece of art and a widely popular anime of this decade. If you are looking for a comedy with real-world issues in one package then My Hero Academia is undoubtedly a perfect option.
No matter what it is the screenplay, action, the story, the plot My Hero Academia fulfills all the entertainment demands. That's the reason why this anime has a worldwide fan following that even after so many years the magic amongst the fans stills speaks its glory. The blend of the entertainment in one package in such a natural and engaging way is the real reason for My Hero Academia for being a blockbuster hit. If you are a die-hard fan of My Hero Academia and want to see other anime of the same segment keep reading we brought you a finely selected Anime series similar to it.
20 Best Anime Like My Hero Academia
1. Tiger And Bunny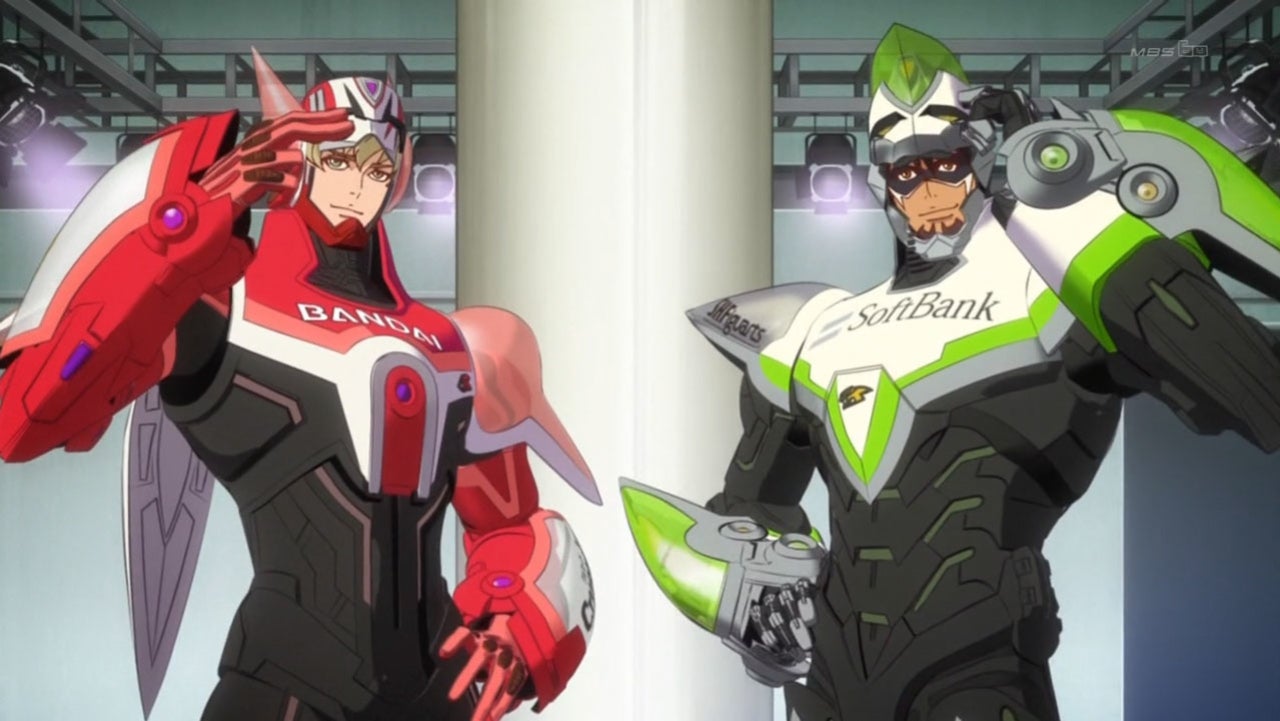 Director: Keichi Sato, Kouhei Hatano
Writer: Masafumi Nishida, Satoko Okazaki
Cast: Hiroaki Hirata, Yuri Lowenthal, Masakazu Morita, Vic Mignogna, Micheal Mcconnohie,
IMDb: 7.5
Rotten Tomatoes: 54%
Streaming Platform: Netflix, Hulu
First in the list, If you love My Hero Academia then 'Tiger and Bunny' is the first option to start with because the story is somehow similar to anime My Hero Academia. The story starts with the visualization of Newyork when unexpectedly people with unbelievable powers start coming to attention. Out of which some became the great heroes and titled NEXT (Noted entities with extraordinary Talents).
After some time they were sponsored by some real companies. Then the story features hero Kotetsu T Kaburagi AKA Wild Tiger and Barnaby Brooks Junior who are forced to work together under the pressure of their sponsoring companies. The series is created by sunrise productions & released a single season but the second season is officially announced in 2022. This Anime won the best male lead vocal performance at BTVA Anime Dub Television/Ova voice acting awards.
2. Little Witch Academia
Director: Yo Yoshinari Masato Nakazono, Yoshihiro Miyajima,
Writer: Michiru Shimada, Erica Mendez, Yo Yoshinori
Cast: Megumi Han, Erica Mendez, Franciska Friede, Fumiko Orikasa, Alexis Nichols
IMDb: 7.9
Rotten Tomatoes: NA
Streaming Platform: Netflix
Animated comedy Little Witch Academia is the story of Akko Lagati a normal girl who joined Luna Nova Academy, a prominent witch academy for witch girls. The story starts when during a magical show where she notices the stunning performance of the powerful witch Shiney chariot and decides that she wants to be the powerful and stunning performer just like her.
After that journey of her spectacular journey begins. So far, only one season of this series has been released but the second season is coming soon. And this series is created by an animator named Yoh Yoshinari.
3. Naruto Shippuden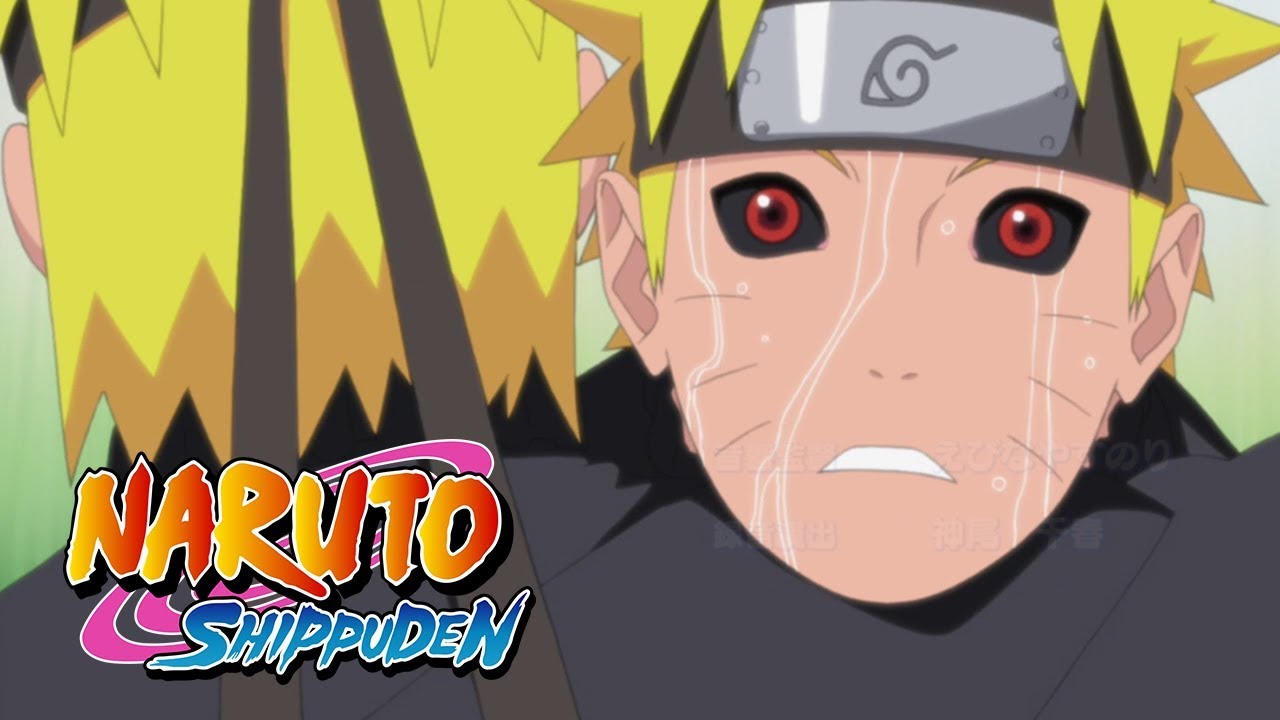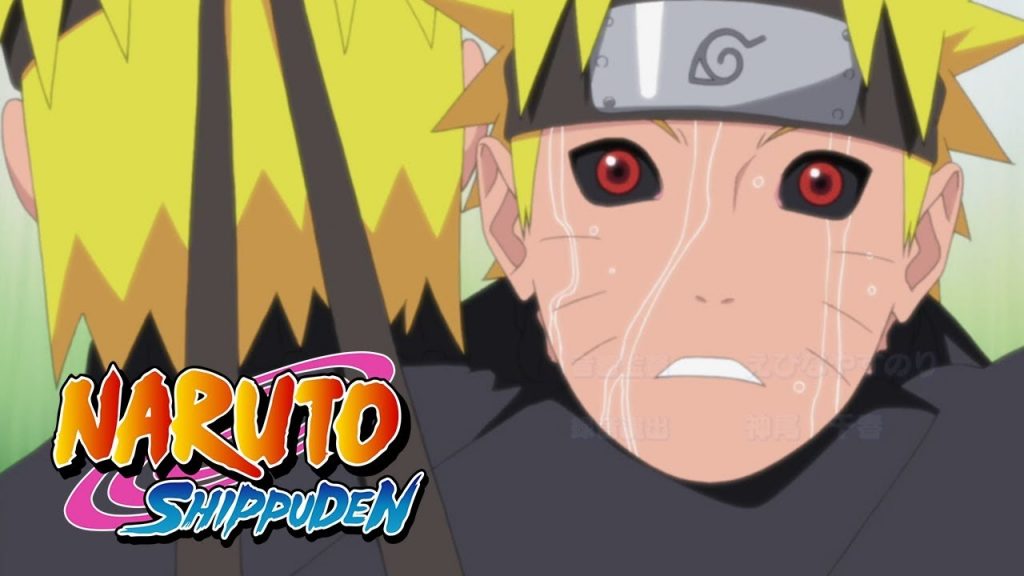 Director: Hayato Date, Kiyomu Fukuda
Writer: Masashi Kishimoto, Satoru Nishizono
Cast: Maile Flanagan, Junko Takeuchi, Chie Nakamura, Kate Higgins, Dave Wittenberg, Kazuhiko Inoue
IMDb: 8.6
Rotten Tomatoes: 76%
Streaming Platform: Netflix, Amazon Prime
Adventure fantasy Naruto Shippuden is based on the one-shot comic, manga with 500+ episodes. It is one of the most entertaining and the most audience-loved anime series with worldwide fans. This is not at all meant only for kids but it is for adults as well. Naruto Shippuden is the story of the Ninja Naruto Uzumaki who wants to become the Hokage of the realms. The Naruto series has a total of 32 seasons to date. Naruto is the 4th best manga series of the decade with a global collection of $147,064,005.
4. Fire Force
Director: Yuki Yase, Shuntaro Tozawa
Writer: Yamato Haishima, Yoriko Tomita, Atsushi Okubo
Cast: Gakuto Kajiwara, Kazuya Nakai, Yusuke Kobayashi, Kenichi Suzumura
IMDb: 7.7
Rotten Tomatoes: 82%
Streaming Platform: Crunchyroll, Funimation
Dramatic Anime Fire force is an action-packed story that revolves around a human operational fire franchise that is formed specifically to deal with supernatural fire incidents. The series is a Japanese manga illustrated by Atsushi Okubo and released two seasons so far by the production company Funimation.
5. Samurai Flamenco
Director: Takahiro Omori
Writer: Hideyuki Kurata
Cast: Patrick Molleken, Tomokazu Sugita, Chie Nakamura
IMDb: 6.6
Rotten Tomatoes: NA
Streaming Platform: Netflix, Crunchyroll
Samurai flamenco is the story of an ordinary man Masayoshi Hazama showcasing his innocent childhood dream of being a superhero. But without any power or any fascinating scientific equipment, still, for a good cause and his dream, he steps forward to fight crime in the path of justice. The story gets tough when accidentally a police officer knows about his real identity. Later on, fun and magic begin revealing when they both come together to fight for real justice.
6. One Punch Man
Director: Shingo Natsume, Chikara Sakurai, Yosuke Hatta
Writer: Mike Mcfarland, Tomohiro Suzuki
Cast: Makoto Furukawa, Kaito Ishikawa, Zach Aguilar, Max Mittelman, Hiromichi Tezuka, Robbie Daymond
IMDb: 8.8
Rotten Tomatoes: NA
Streaming Platform: Netflix
If My Hero Academia caught your attention then you are going to love this anime. One Punch Man is an awesome superhero franchise of the Japanese industry with a blend of comedy. The story depicts the story of Saitama who acquires the power to defeat anyone with just one punch. The humourous comedy of the anime makes it worth watch anime. Till now one punch has only two seasons in the wait of the third. The series is licensed by Crunchyroll SAS & Viz media.
7. Charlotte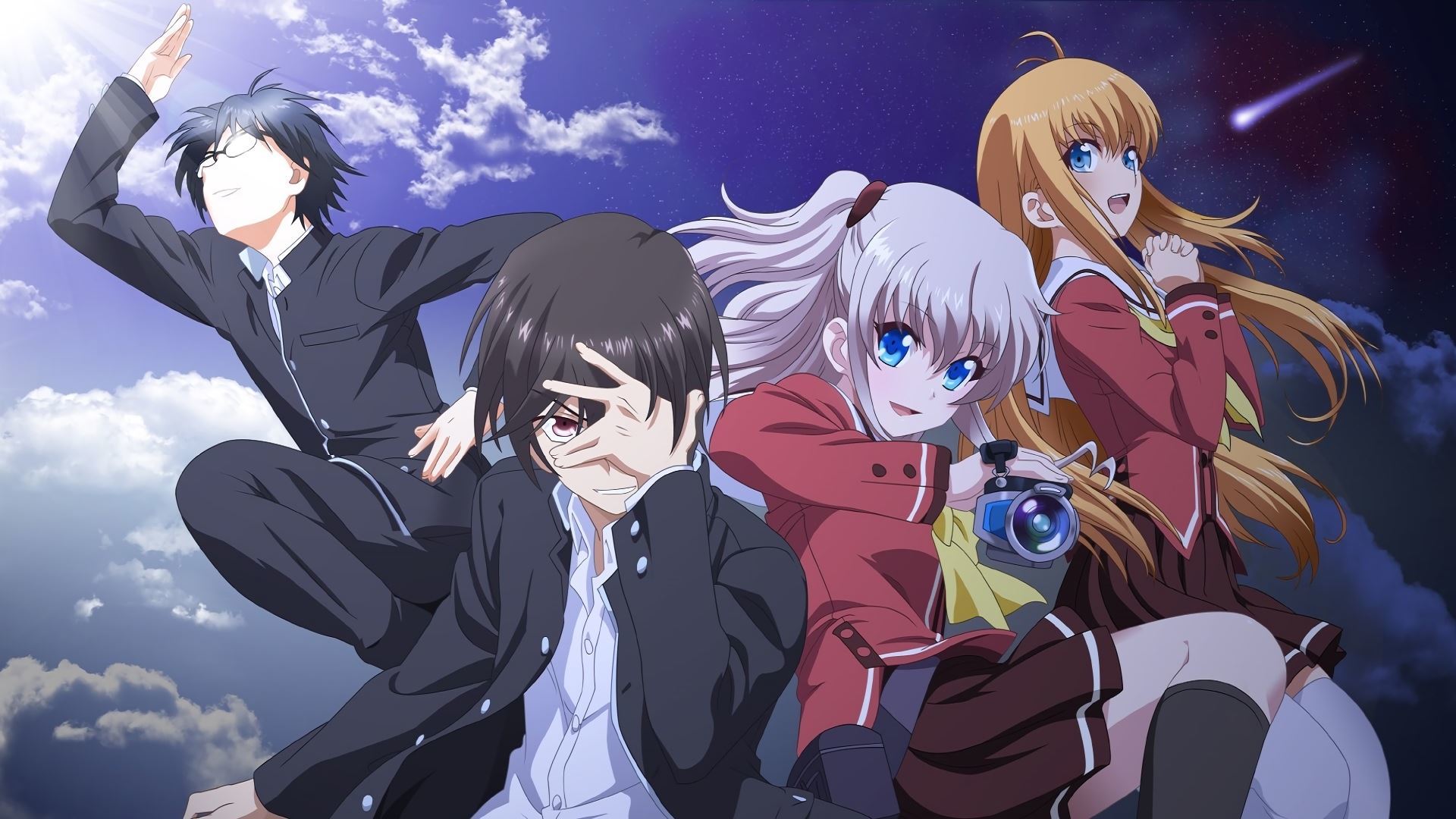 Director: Yoshiyuki Asai, Tomoaki Ohta, Mitsutaka Noshitani,
Writer: Josh Grelle, Jun Maeda, Tony Oliver
Cast: Koki Uchiyama, Ayane Sakura, Takahiro Mizushima, Momo Asakura, Maya Uchida
IMDb: 7.5
Rotten Tomatoes: NA
Streaming Platform: Netflix, Amazon Prime
Produced by PA Works and Aniplex, Charlotte is an alternate dimension high school story of the protagonist Yuu Otosaka and student council president Nao Tomori who provides a heaven for the special abilities children. Yuu Otosaka is a boy who awakens the power of possessing others with his special abilities but the journey is so surprising. The anime is filled with multiple twists and unexpected thrills. With only a single-season released to date season, 2 is yet to be announced.
8. Gatchaman Crowds
Director: Kenji Nakamura
Writer: Tatsuo Yoshida, Toshiya Ono
Cast: Jessica Calvillo, Luci Christian, Ty Mahany, Corey Hartzog, John Gremillion
IMDb: 7
Rotten Tomatoes: NA
Streaming Platform: NA
Gatchaman Crowds is a spectacular science fiction anime of this decade which is based on the anime of 1972 Science Ninja Team Gatchaman. It depicts the story of multiple superheroes with extraordinary powers to protect the earth from various uncertainties. This series shows us what it means to be a real superhero. The series has two seasons released to date produced by Tatsunoko Production.
9. Tengen Toppa Gurren Lagann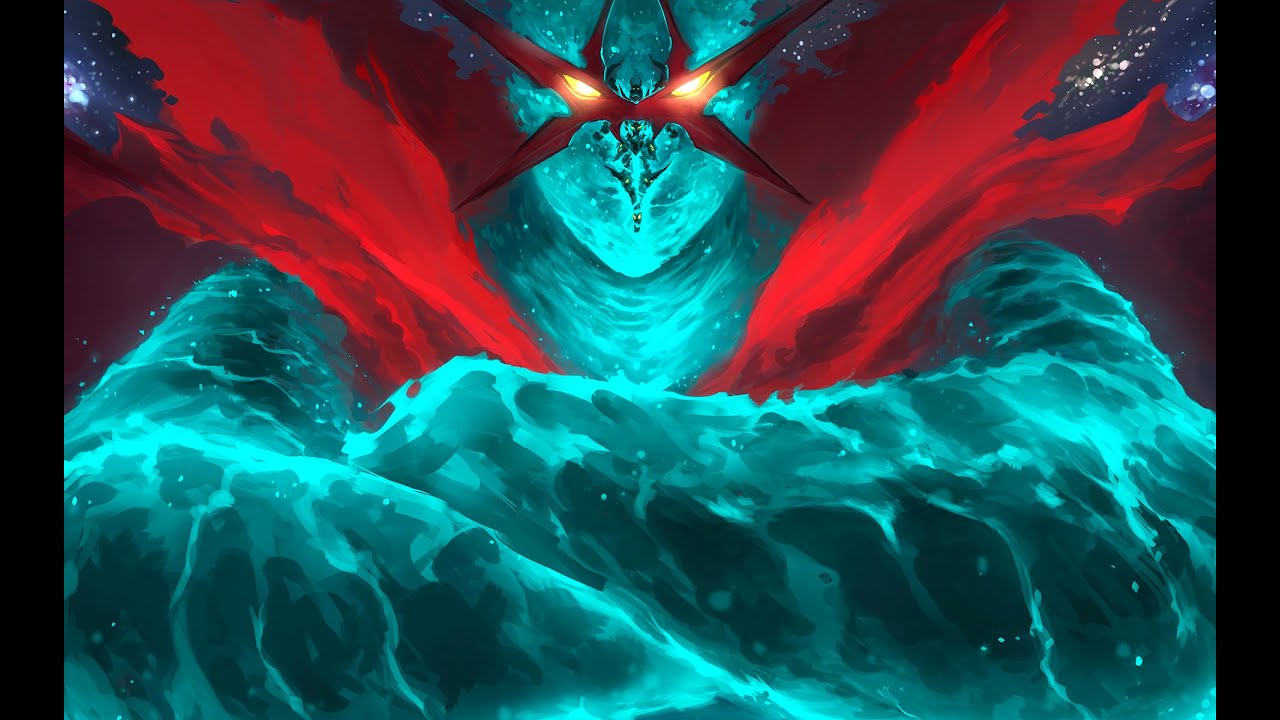 Director: Hiroyuki Imaishi, Tony Oliver, Masahiko Otsuka
Writer: Kazuki Nakashima, Tony Oliver, Shoji Saeki.
Cast: Yuri Lowenthal, Steve Blum, Kana Asumi, Johny Yong Bosch, Dave Bridges
IMDb: 8.3
Rotten Tomatoes: NA
Streaming Platform: Netflix
Tengen Toppa Gurren Lagann is the story of two friends Simon and Kamina who revolt against the despotic king of the realms who forced the majority to shift in subterranean villages. The story is not simple as it seems it is filled with multiple interesting twists and enigmatic breakthroughs. The series received the title of best character design and notable entry anime at the Tokyo Anime Awards.
10. Mob Psycho 100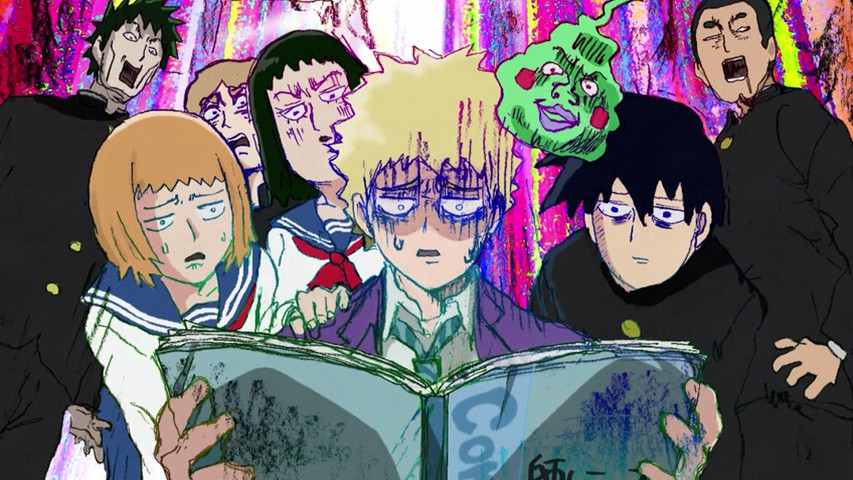 Director: Yuzuru Tachikawa, Yuji Oya, Katsuya Shigehara,
Writer: One, Hiroshi Seko, Mike Mcfarland, Yuzuru Tachikawa
Cast: Setsuo Ito, Takahiro Sakurai, Miyo Irino, Akio Otsuka, Yoshitsugu Matsuoka.
IMDb: 8.5
Rotten Tomatoes: 88%
Streaming Platform: Crunchyroll, Amazon Prime
Action-comedy Mob Psycho is the fictional story of Kageyama Shigeo who have blessed with some psychic abilities. Soon after his realization he molds his life journey towards learning and stabilizing his powers in the path of good. Mob Psycho 100 is also a manga series drafted by One with two seasons to date licensed by Crunchyroll.
11. One Piece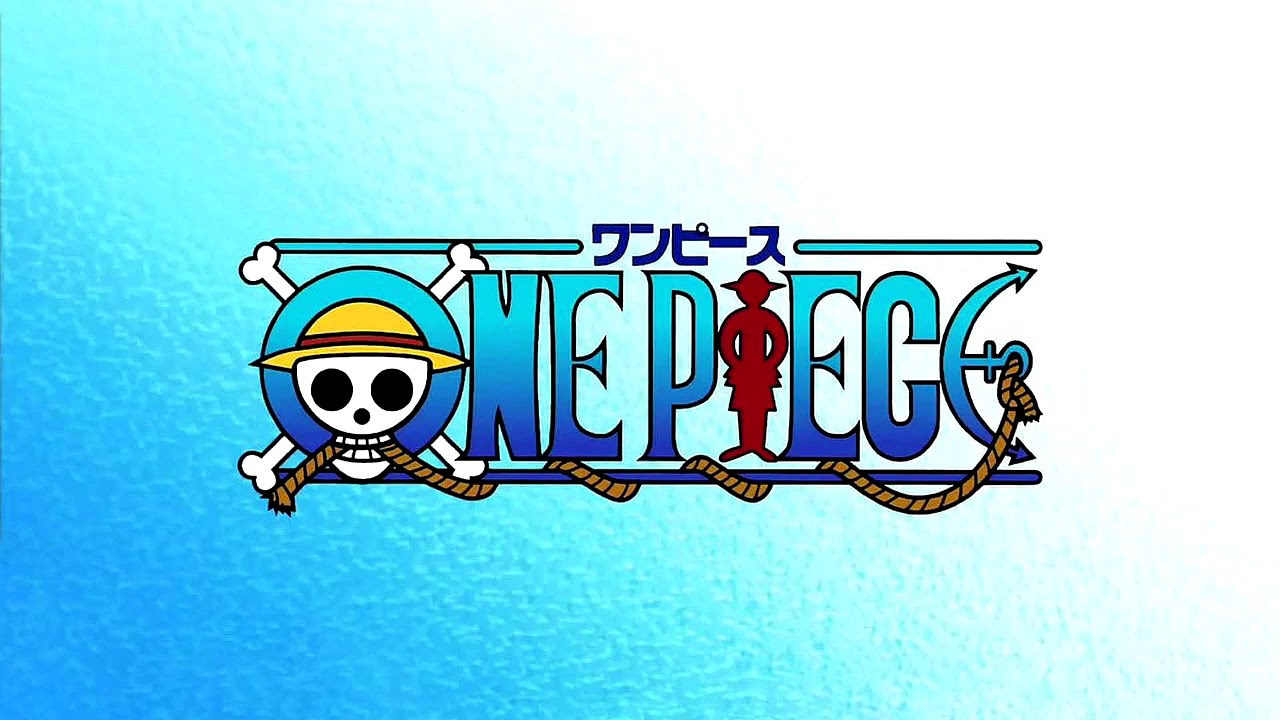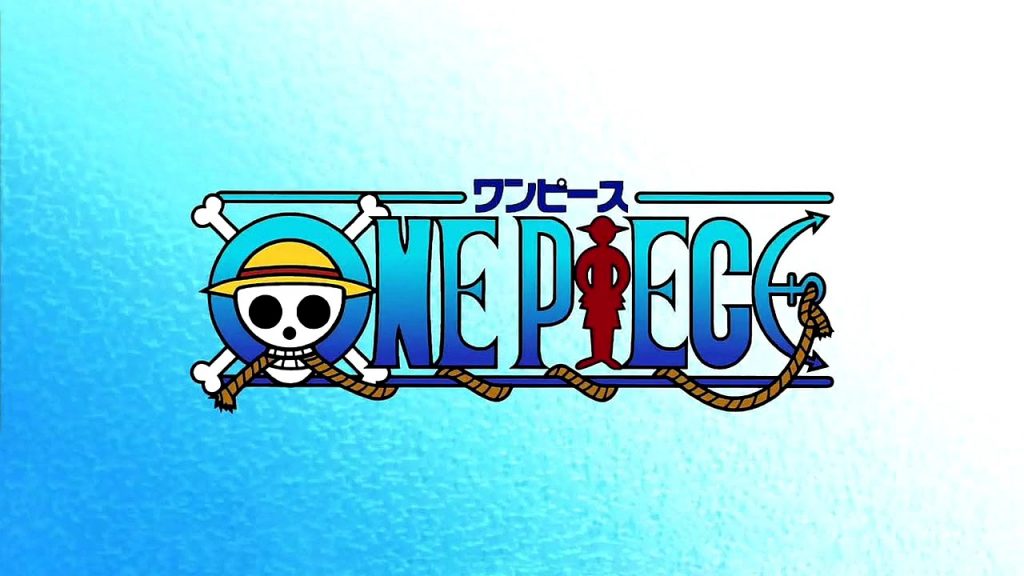 Director: Konosuke Uda, Jinki Shimizu, Munehisa Sakai, Hiroaki Miyamoto
Writer: Junki Takegami, Hirohiko Uesaka, Shoji Yonemura
Cast: Mayumi Tanaka, Laurent Vernin, Tony Beck, Akemi Okamura, Kappei Yamaguchi
IMDb: 8.7
Rotten Tomatoes: 91%
Streaming Platform: Netflix, Amazon Prime
Based on the series of the same name One Piece is an animation fiction fantasy released on 20 October 1999. One Piece is the story of a boy who got his rubber-forming power after eating the devil fruit accidentally and the fun begins after that. The season is directed by Konosuke Uda and written by Junki Takegami with a total of 23 seasons and 957 episodes to date. One Piece comes in the list of popular anime with a fascinating storyline and that makes it worth watching. One Piece received the Best Music and Notable Entry Award at the Tokyo Anime Award in 2002.
12. Hunter X Hunter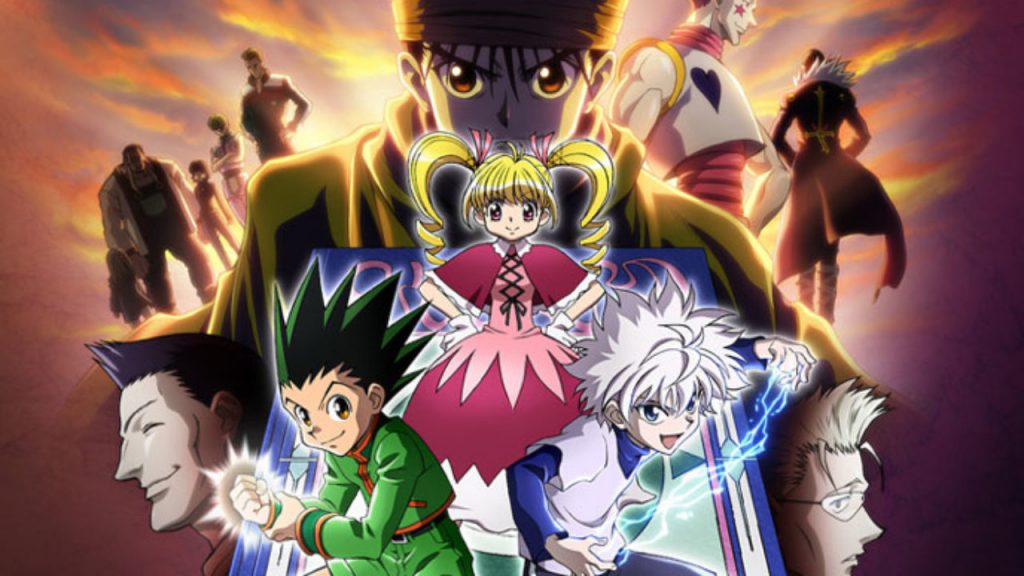 Director: Hiroshi Kojima, Tony Oliver
Writer: Yoshihiro Togashi, Joel Mcdonald, Atsushi Maekawa.
Cast: Hozumi Goda, Junko Takeuchi, Yuki Kaida, Annika Odegard, Yoshikazu Nagano
IMDb: 8.9
Rotten Tomatoes: 95%
Streaming Platform: Amazon Prime, Netflix
One of the best high-rated anime Hunter X Hunter is the story of a kid called Gon and his spectacular journey to be the hunter. During his entire journey, he seeks his dad and fights demonic evils. This is an action-packed anime with multiple twists and thrills. This is the must-watch anime if you are looking for something incredible like My hero academia. Hunter X Hunter has 6 seasons to date by Nippon Animation.
13. Demon Slayer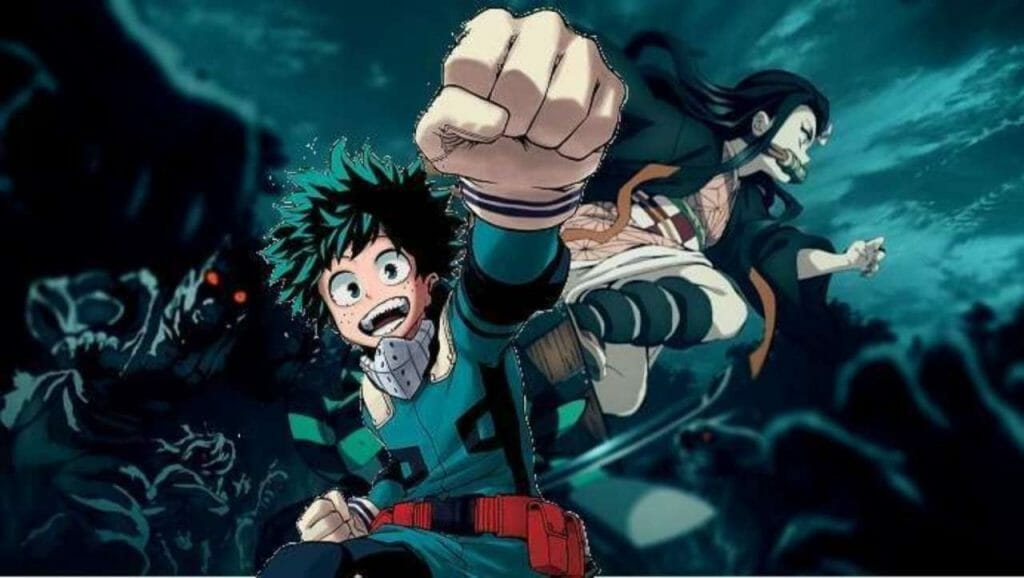 Director: Haruo Sotozaki, Shinya Shimomura, Shuji Miyahara, Yuki Ito.
Writer: Koyoharu Gotouge, Ufotable, Lucien Dodge, Kyle Mccarley
Cast: Natsuki Hanae, Abby Trot, Zach Aguilar, Akari Kito, Aleks Le
IMDb: 8.7
Rotten Tomatoes: 89%
Streaming Platform: Netflix, Amazon Prime
Action fantasy Demon Slayer also familiar with Kimetsu No Yaiba is the story of Tanjiro and his sister Nezuko. The story starts when their family gets attacked by the demons and only they both survive. After some time things change when they both notice that they are slowly turning into demons themselves. Worried Tanjiro decides to become the demon slayer to avenge his family and to find a possible cure for his sister. Demon slayer got the best animation award at the Tokyo anime award in 2020.
14. YU YU Hakusho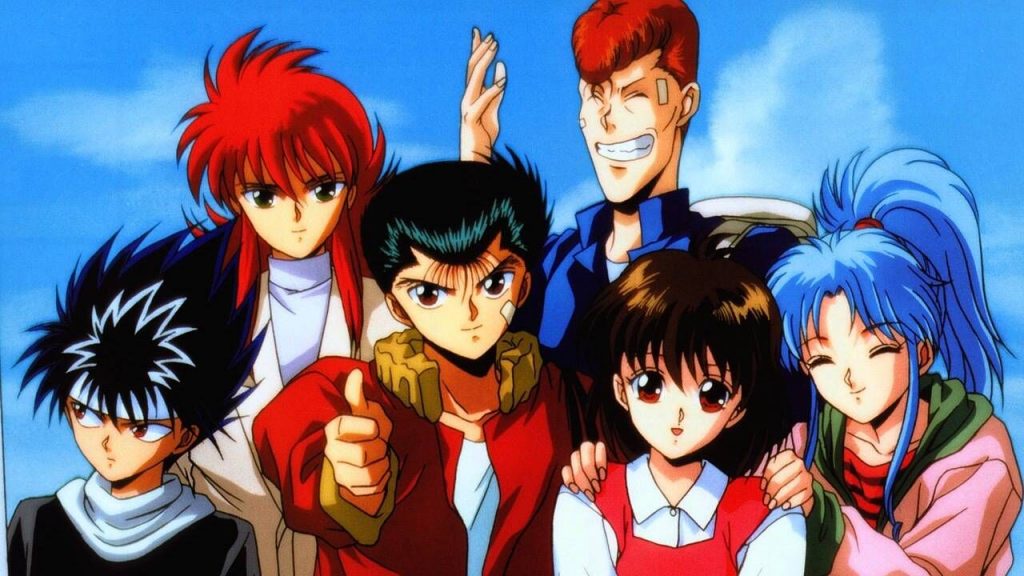 Director: Noriyuki Abe, Akayuki Shinbo
Writer: Hiroshi Hashimoto, Shinichi Ohnishi, Yukiyoshi Ohashi, Katsuyuki Sumizawa
Cast: Nozomu Sasaki, Christopher Sabat, Justin Cook, Cynthia Cranz, Shigeru Chiba, Kent Williams
IMDb: 8.5
Rotten Tomatoes: NA
Streaming Platform: Amazon Prime
Ghost files Yu Yu Hakusho is a spectacular action-adventure of the '90s. Yu Yu Hakusho is the story of the protagonist Yashuke Urameshi's unexpected death and resurrection. The story starts when the main character Yashuke Urameshi dies during saving a child from an accident. After death, the twists reveal when he came to know that he has some chance of resurrection what's going to happen next is so surprising.
15. The Seven Deadly Sins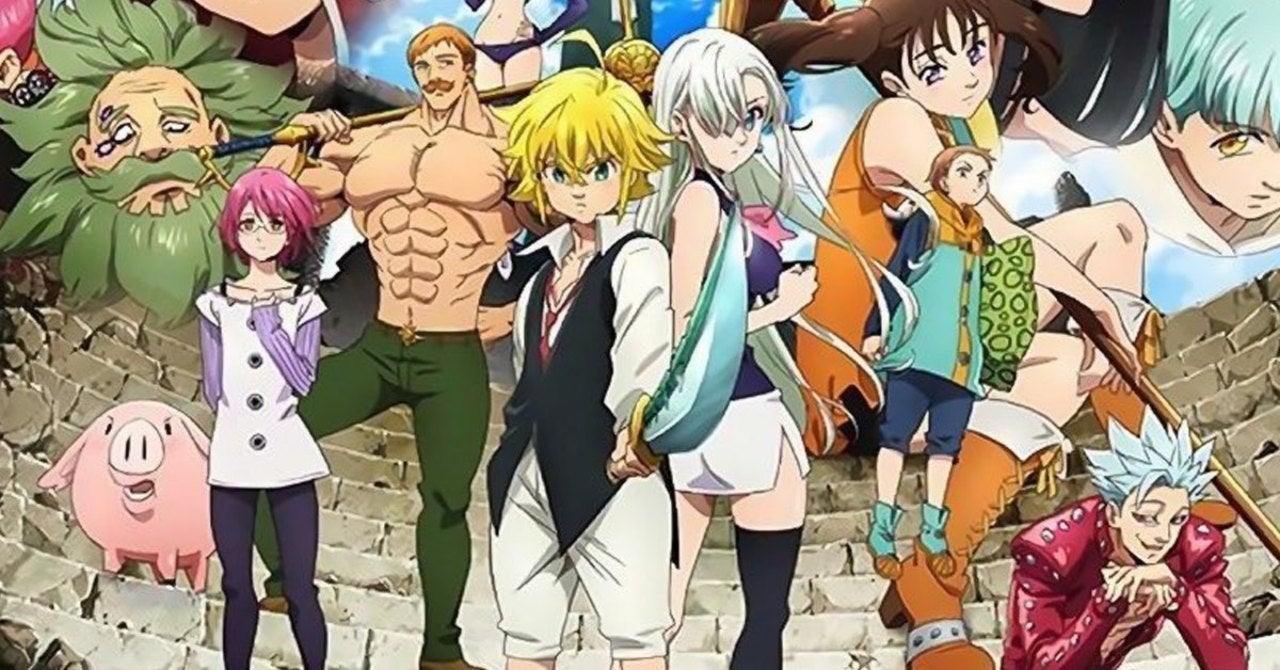 Director: Tensai Okamura, Tomokazu Tokoro
Writer: Nakaba Suzuki, Jalen K Cassell, Clark Cheng, Micheal Mcconnohie, Joel Mcdonald
Cast: Yuki Kaji, Misaki Kuno, Rintarou Nishi, Bryce Papenbrook, Christina Valenzuela
IMDb: 8.1
Rotten Tomatoes: NA
Streaming Platform: Netflix
The Seven Deadly Sins (Nanatsu No Taizai) is an adventure fantasy series based on the Japanese manga series of the same name by Nakaba Suzuki. The story showcase seven deadly sins who were disbanded after making conspiracies against the kingdom. After many twists and turns, they again occur in the story.
The show is worth a watch and it is mostly discussed among the watchers in different opinion mediums. The series is directed by Tensai Okamura and written by Nakaba Suzuki. Anime has four seasons to date and the fifth season is going to be released in 2021. The seven deadly won best film award at AVN awards in the year 2000.
16. Fairy Tail
Director: Shinji Ishihira, Hiroyuki Fukushima, Yoshiyuki Asai
Writer: Hiro Mashima, Masashi Sogo, Tyler Walker
Cast: Cherami Leigh, Todd Haberkorn, Tia Lynn Ballard, Tetsuya Kakihara
IMDb: 8
Rotten Tomatoes: 76%
Streaming Platform: Netflix, Funimation
A1 pictures Fairly Tail is adventure fantasy anime released in the year 2006. The story depicts teenage girl Lucy who joins the prominent guild Fairy Tail to be a powerful wizard. The series has a total of 8 seasons which is directed by Shinji Ishihira and written by Hiro Mashima. The first season was released in the year 2009. This series is worth watching because of its simple and classic storyline.
17. Assassination Classroom
Director: Seiji Kishi
Writer: John Burgmeier, J. Micheal Tatum, Yusei Matsui, Makoto Uezu
Cast: Jun Fukuyama, Christopher Bevins, Mai Fuchigami, Luci Christian, Josh Grelle
IMDb: 8
Rotten Tomatoes: 67%
Streaming Platform: Netflix, Amazon Prime
Assassination Classroom is a comedic tale released in the year 2013. The story starts when a mysterious creature stubbornly informs humanity that within a year he will destroy the earth. But on the same spot twists reveals, when he offers his help by making an assassination classroom where he will help human students the methods of killing him.
The real mystery is why he is doing that? This anime series is worth watching because of its mysterious suspense hidden in the plot. This anime series has been released two seasons so far Licensed by Madman Entertainment and Funimation.
18. Soul Eater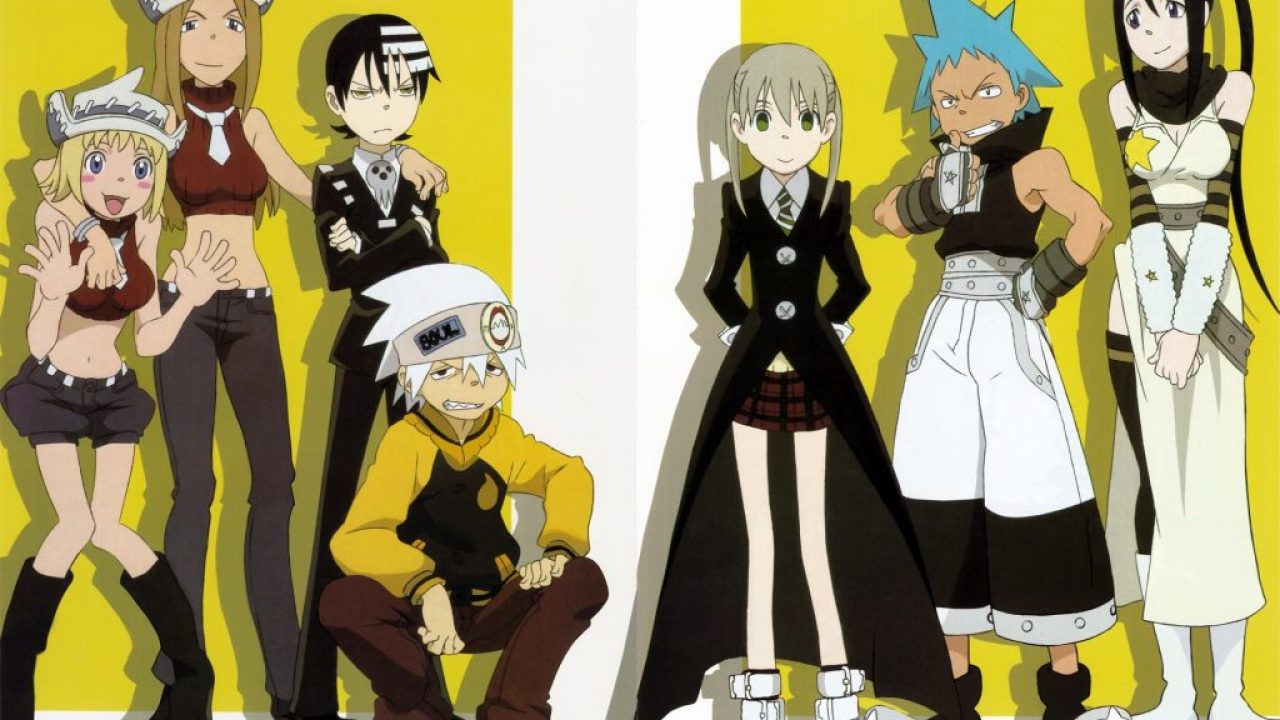 Director: Takuya Igarashi, Yasuhiro Irie, Tensai Okamura, Takefumi Anzai
Writer: Atsushi Ohkubo, Megumi Shimizu, Akatsuki Yamatoya, Yoneki Tsumura
Cast: Laura Bailey, Chiaki Omigawa, Micah Solusod, Brittney Karbowski, Koki Uchiyama
IMDb: 7.8
Rotten Tomatoes: 100%
Streaming Platform: Netflix, Amazon Prime
Action-adventure Soul Eater is the story of three groups at DWMA. All three teams are studying at Death Weapon Meister Academy. In the series, they are seen saving the world from the evil souls and making death scythe by hunting 99 evil souls and a witch soul which could be the possible reason why the series could be called Soul Eaters. This is an action-packed adventure with multiple action scenes and thrills.
19. Katekyo Hitman Reborn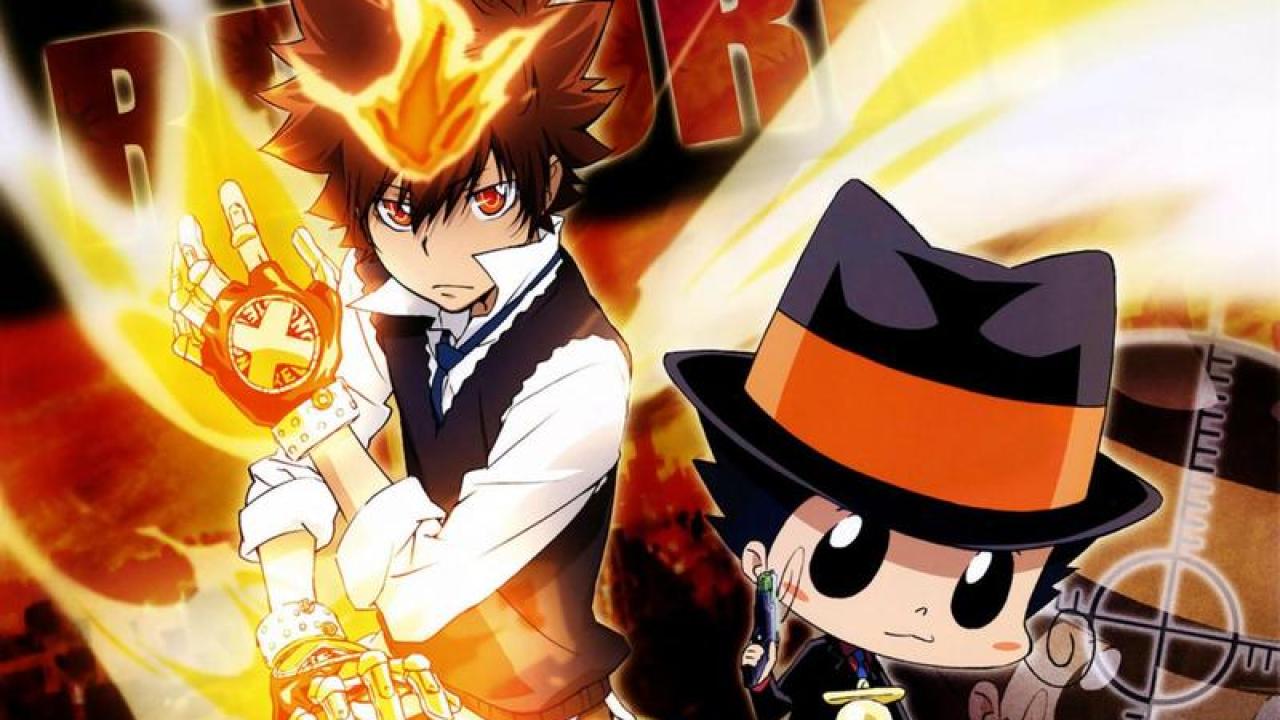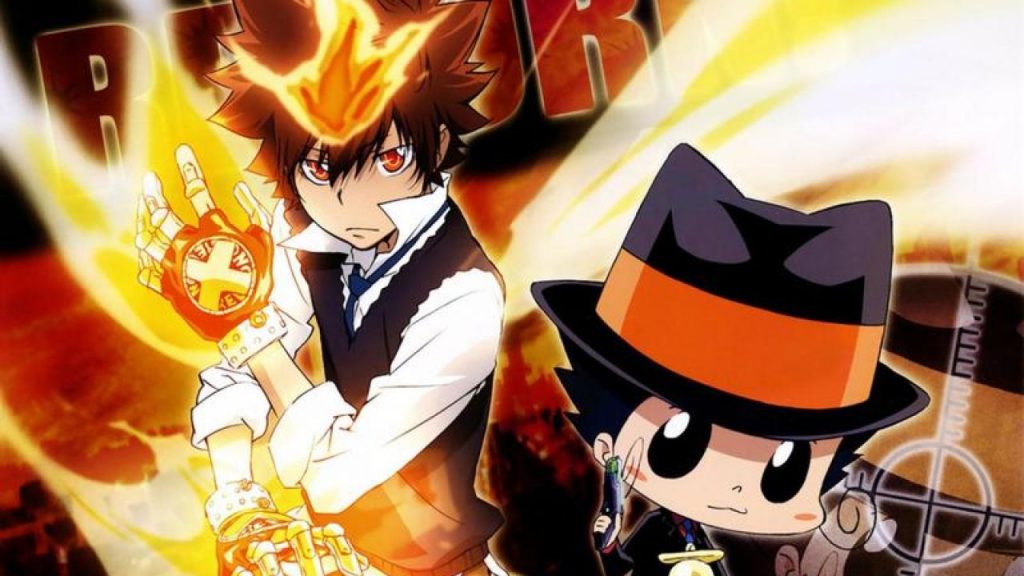 Director: Kenichi Imaizumi
Writer: Akira Amano, Masayoshi Tanaka, Nobuaki Kishima
Cast: Hidenobu Kiuchi, Yukari Kokubun, Hidekazu Ichinose
IMDb: 7.8
Rotten Tomatoes: NA
Streaming Platform: NA
Katei Kyoshi Hitman Reborn is also known as Katekyo Hitman Reborn, is the story of the boy Tsuyoshi Sawada who is going to become the next leader of the Vongola family which surprisingly is a mafia organization. To teach him all the mandatory mafia undertakings the most powerful hitman of the realm is summoned.
This is a fun-packed journey with ultimate comedic and adventurous breakthroughs. Katekyo Hitman Reborn has total of 9 seasons to date produced at Artland studio licensed by viz media & Discotek media.
20. Blue Exorcist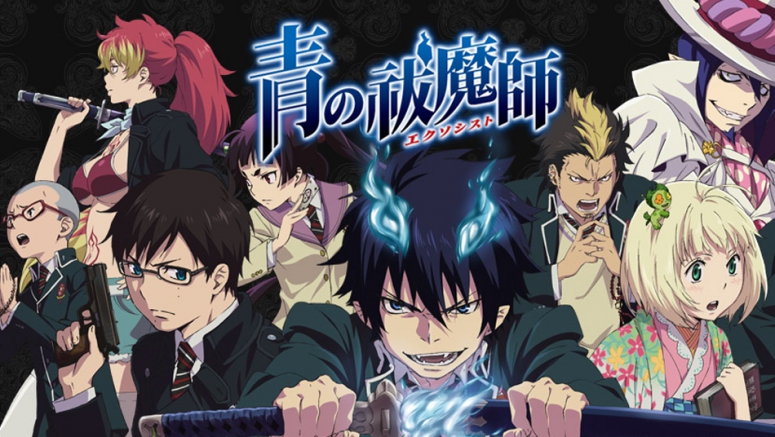 Director: Tensai Okamura, Mamoru Emonoto, Toshimasa Kuroyanagi
Writer: Kazue Kato, Shinsuke Onishi, Ryota Yamaguchi,
Cast: Nobuhiko Okamoto, Jun Fukuyama, Bryce Papenbrook, Johnny Yong Bosch, Brain Beacock
IMDb: 7.5
Rotten Tomatoes: 79%
Streaming Platform: Netflix, Amazon Prime
This is the story of a boy called Rin Okumura and his twin brother. The surprise reveals in their life when they came to know they are the sons of Satan. The real action begins when satan kills his father and Rin is chosen to defeat him. Later on, under the expert supervision of Yukio's tutelage, he joins True Cross Academy to be an exorcist & to learn how to use his power effectively.
My Hero Academia is undoubtedly one of the highest-rated anime of the decade. This anime is has a fan following all over the world. It is an entertainment package with everything in one place. If you are a huge fan of My Hero Academia then here are the 10 best episodes, which will take away your boredom and give you a glimpse of the fascinating series more clearly.
10 Best Episodes of My Hero Academia
1. One For All Season 3 – Episode 11: officially released date Jun 16, 2018
2. His Start Season 4 – Episode 25: officially released date Apr 4, 2020
3. Infinite 100% Season 4 – Episode 13: officially released date Jan 11, 2020
4. My Hero Season 3 – Episode 4: officially released date Apr 28, 2018
5. Shoto Todoroki: Origin Season 2 – Episode 10: officially released date Jun 3, 2017
6. Lemillion Season 4 – Episode 11: officially released date Dec 28, 2019
7. Symbol of Peace Season 3 – Episode 10: officially released date Jun 9, 2018
8. Deku vs. Kacchan, Part 2 Season 3 – Episode 23: officially released date Sep 15, 2018
9. Hero Killer: Stain vs. U.A. Students Season 2 – Episode 16: officially released date Jul 22, 2017
10. All Might Season 1 – Episode 12: officially released date Jun 19, 2016