Boku No Hero Academia, also familiar with My Hero Academia is fan-favorite anime. It is an Incredibly popular anime that caught netizens' attraction all over the globe.
My Hero Academia is a fascinating piece of art and a widely popular anime of this decade. If you are looking for a comedy with real-world issues in one package, then My Hero Academia is undoubtedly a perfect option. No matter what it is, the screenplay, action, the story, the plot, My Hero Academia fulfills all the entertainment demands.
That's the reason why this anime has a worldwide fan following that even after so many years, the magic amongst the fans stills speaks its glory. The blend of the entertainment in one package naturally and engagingly is the real reason for My Hero Academia being a blockbuster hit.
If you are a die-hard fan of My Hero Academia and want to see other Anime Series similar to it.
40 Best Anime Like My Hero Academia
1. Fullmetal Alchemist: Brotherhood
Director: Yasuhiro Irie
Writer: Hiroshi Ōnogi
Cast: Kent Williams, Iemasa Kayumi, Vic Mignogna
IMDb: 9.1
Rotten Tomatoes: 100%
Streaming Platform: Hulu, Amazon
Despite not attending a magic academy, Edward and Alphonse Elric are lovable rogues on a quest to fix their bodies and atone for trying to revive the dead using alchemy. Along the way, they become entangled in a vast, sinister enterprise to conquer the world, and the villain and his henchmen are scary as hell.
Among its many highlights are the colorful main character, deep philosophical undertones, and of course, awesome magical battles.
2. Hunter X Hunter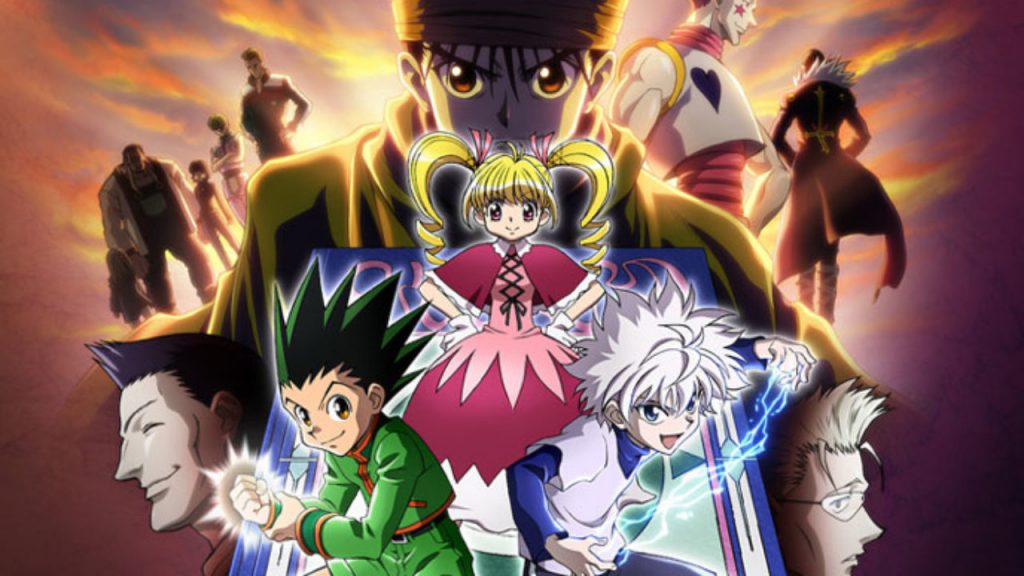 Director: Hiroshi Kojima, Tony Oliver
Writer: Yoshihiro Togashi, Joel Mcdonald, Atsushi Maekawa.
Cast: Hozumi Goda, Junko Takeuchi, Yuki Kaida, Annika Odegard, Yoshikazu Nagano
IMDb: 8.9
Rotten Tomatoes: 95%
Streaming Platform: Amazon Prime, Netflix
One of the best high-rated anime Hunter X Hunter is the story of a young boy named Gon and his spectacular journey to be the hunter. During his entire journey, he seeks his dad and fights demonic evils. This is an action-packed anime with multiple twists and thrills, just like hero academia.
This is the must-watch anime if you look for something incredible like My hero academia. Hunter X Hunter has 6 seasons to date by Nippon Animation.
3. One Punch Man
Director: Shingo Natsume, Chikara Sakurai, Yosuke Hatta
Writer: Mike Mcfarland, Tomohiro Suzuki
Cast: Makoto Furukawa, Kaito Ishikawa, Zach Aguilar, Max Mittelman, Hiromichi Tezuka, Robbie Daymond
IMDb: 8.8
Rotten Tomatoes: NA
Streaming Platform: Netflix
If My Hero Academia caught your attention, you will love this anime. One Punch Man is an awesome superhero franchise of the Japanese industry with a blend of comedy. The story of punch man depicts the story of Saitama, who acquires the power to defeat anyone with just one punch.
The humourous comedy of the anime makes it worth watching anime. Till now, one punch has only two seasons in the wait of the third. The series is licensed by Crunchyroll SAS & Viz media. Anime similar to hero academia is, without a doubt, pretty interesting.
4. Fighting Spirit (Hajime No Ippo)
Director: Satoshi Nishimura
Writer: Tatsuhiko Urahata
Cast: Steve Staley, Richard Epcar, D.C. Douglas
IMDb: 8.7
Rotten Tomatoes: NA
Streaming Platform: Crunchyroll
Makunouchi Ippo has suffered bullying all of his life. Being constantly beaten up by his classmates and forced to run errands, Ippo has always wanted to change but has never been able to find the passion for doing so. Finally, Takamura Mamoru intervenes one day to save Ippo from yet another bullying incident.
In addition to recovering at the Kamogawa boxing gym, Ippo faints from his injuries. Upon regaining consciousness, he is awed by the gym's surroundings but lacks the confidence to engage in any physical activity. Takamura places an image of Ippo's classmate on a punching bag and forces him to strike it.
Takamura offers to train Ippo in boxing only after he feels something stir in him, and he asks. However, Takamura believes Ippo lacks the skills for the task, so he gives him one week to complete the impossible task.
Ippo trains relentlessly to complete his workload within the time limit, motivated by a sudden desire to get more vital for himself and his hardworking mother. This is the beginning of Ippo's journey to boxing's top.
5. One Piece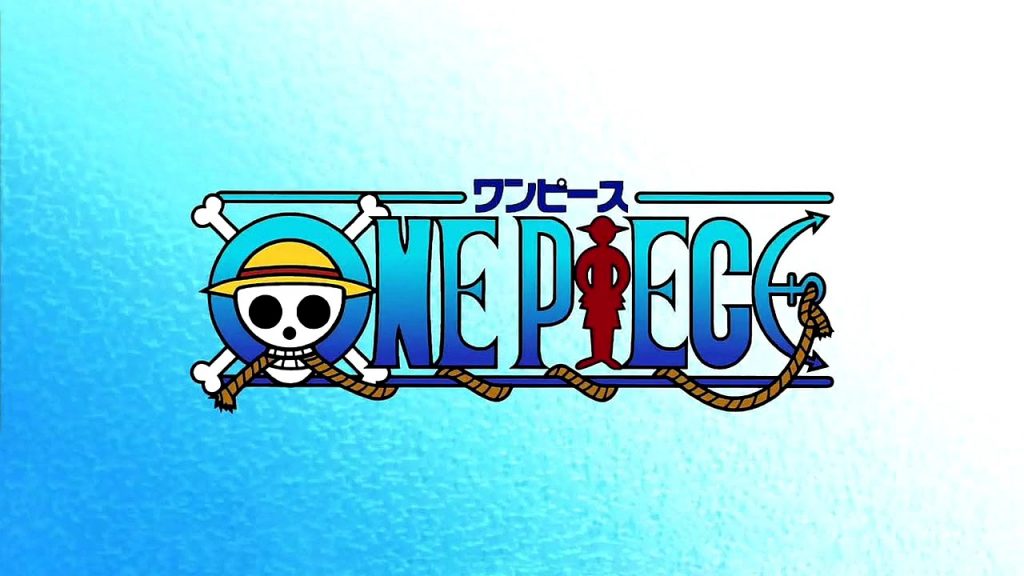 Director: Konosuke Uda, Jinki Shimizu, Munehisa Sakai, Hiroaki Miyamoto
Writer: Junki Takegami, Hirohiko Uesaka, Shoji Yonemura
Cast: Mayumi Tanaka, Laurent Vernin, Tony Beck, Akemi Okamura, Kappei Yamaguchi
IMDb: 8.7
Rotten Tomatoes: 91%
Streaming Platform: Netflix, Amazon Prime
Based on the series of the same name, One Piece is an animation fiction fantasy released on 20 October 1999. One Piece is the story of a boy who got his rubber-forming power after eating the devil fruit accidentally, and the fun begins after that.
The season is directed by Konosuke Uda and written by Junki Takegami, with a total of 23 seasons and 957 episodes to date. One Piece comes in the list of popular anime with a fascinating storyline, making it worth watching. In addition, one Piece received the Best Music and Notable Entry Award at the Tokyo Anime Award in 2002.
6. Demon Slayer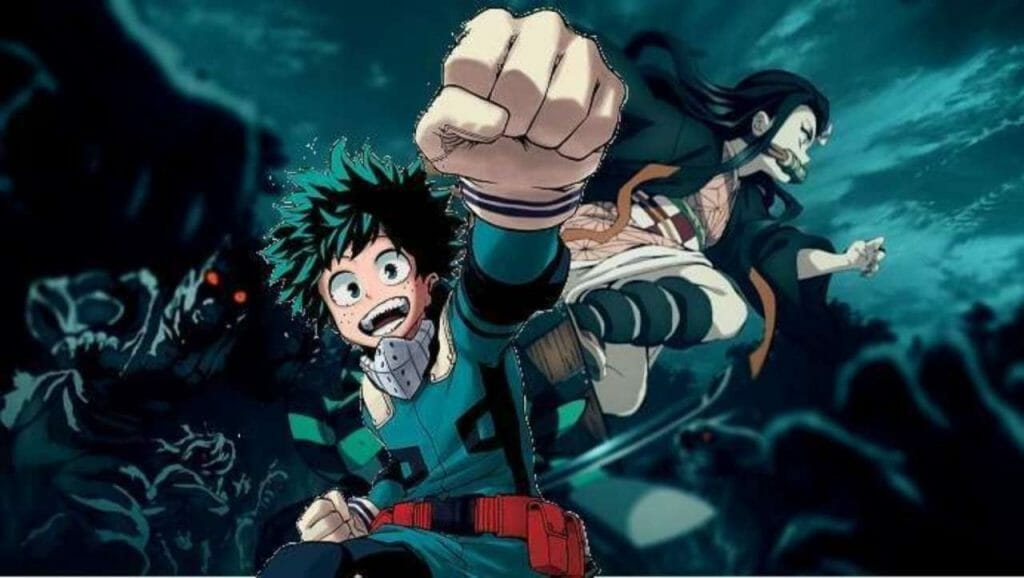 Director: Haruo Sotozaki, Shinya Shimomura, Shuji Miyahara, Yuki Ito.
Writer: Koyoharu Gotouge, Ufotable, Lucien Dodge, Kyle Mccarley
Cast: Natsuki Hanae, Abby Trot, Zach Aguilar, Akari Kito, Aleks Le
IMDb: 8.7
Rotten Tomatoes: 89%
Streaming Platform: Netflix, Amazon Prime
Action fantasy Demon Slayer also familiar with Kimetsu No Yaiba is the story of Tanjiro and his sister Nezuko. The story starts when their family gets attacked by the demons, and only they both survive. However, things change when they both notice that they are slowly turning into monsters themselves after some time.
Best Part-
Worried, Tanjiro decides to become the demon slayer to avenge his family and to find a possible cure for his sister. This anime got the best animation award at the Tokyo anime award in 2020.
7. Jujutsu Kaisen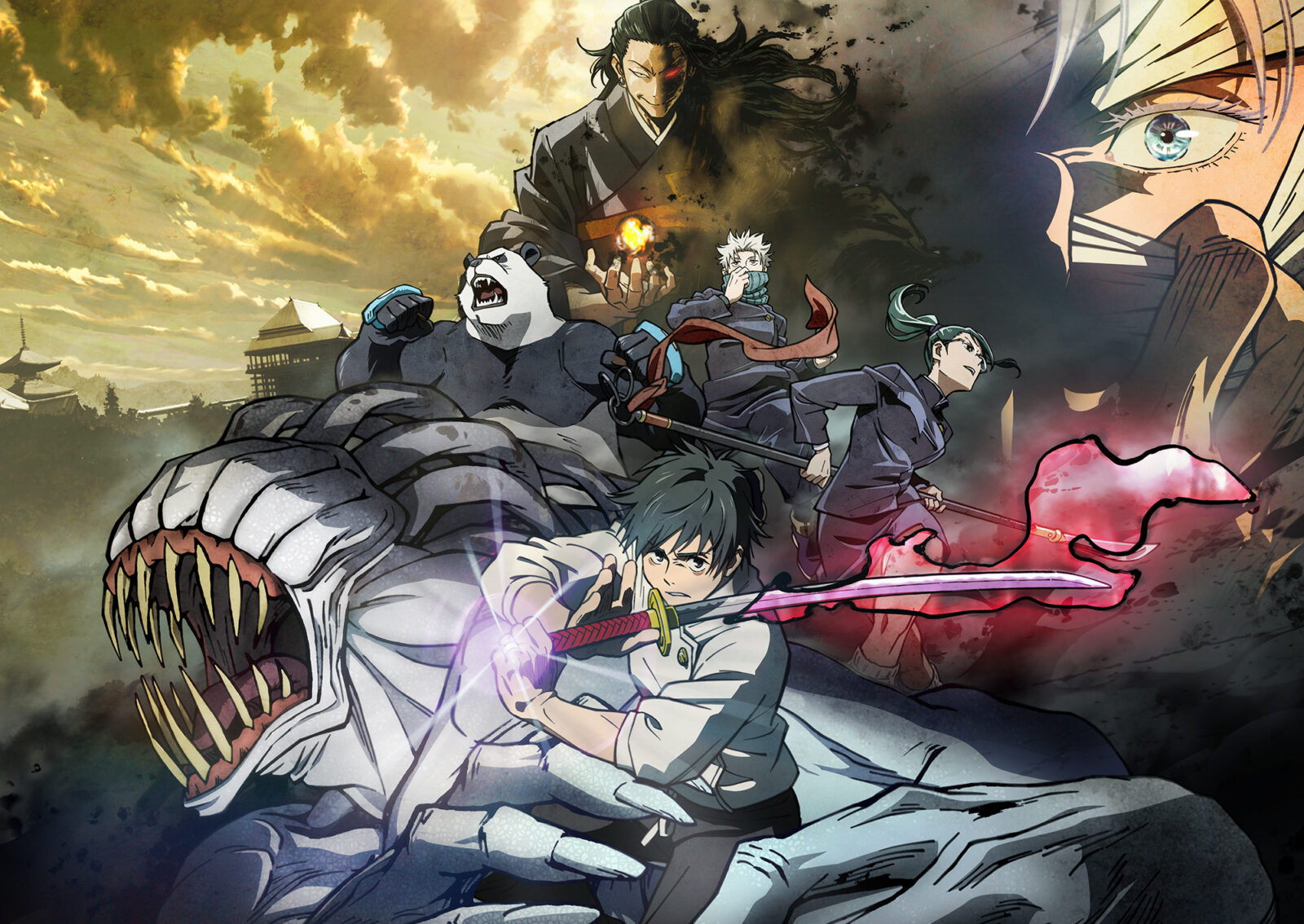 Director: Sunghoo Park
Writer: Hiroshi Seko
Cast:  Junya Enoki, Adam McArthur, Yûichi Nakamura
IMDb: 8.7
Rotten Tomatoes: 79%
Streaming Platform: Netflix
One of the biggest hits of 2020 is this shonen anime. In addition to being in the school's Occult club, Yuuji Itadori also spends time at the hospital beside his bedridden grandfather. However, a talisman sealed in an occult club soon changes his lifestyle.
Talismans like this are made from the rotting fingers of demon Sukuna Ryoumen, the 'King of Curses' who attracted Curses to the school. As a result of swallowing the talisman, Yuuji became a host of Sukuna, a mighty Curse host. It is an anime like my hero academia.
8. Haikyu!!
Director: Susumu Mitsunaka,Masako Satō
Writer:Taku Kishimoto
Cast: Ayumu Murase, Kaito Ishikawa, Yu Hayashi
IMDb: 8.7
Rotten Tomatoes: NA
Streaming Platform: Netflix
When Shouyou Hinata witnessed volleyball star Little Giant in action, he was inspired to start a club at school. Even though they make it to a tournament, the newly-formed team is cruelly defeated by "King of the Court," Tobio Kageyama, in their first match. As a high school graduate, Hinata joined the volleyball team at Karasuno High School to surpass Kageyama.
However, his sworn rival is now on his team. Despite his superior jumping ability, Hinata has difficulty finding his place on the team because of his short height. However, Hinata appears to be the only one who can help Kageyama with his problems, and learning to work together is the only way to be successful.
Haikyuu!! is a popular Shounen manga by Haruichi Furudate. Two basketball players attempt to patch up a heated rivalry as they attempt to make their high school volleyball team the best in Japan in this exhilarating and emotional sports comedy.
9. Naruto Shippuden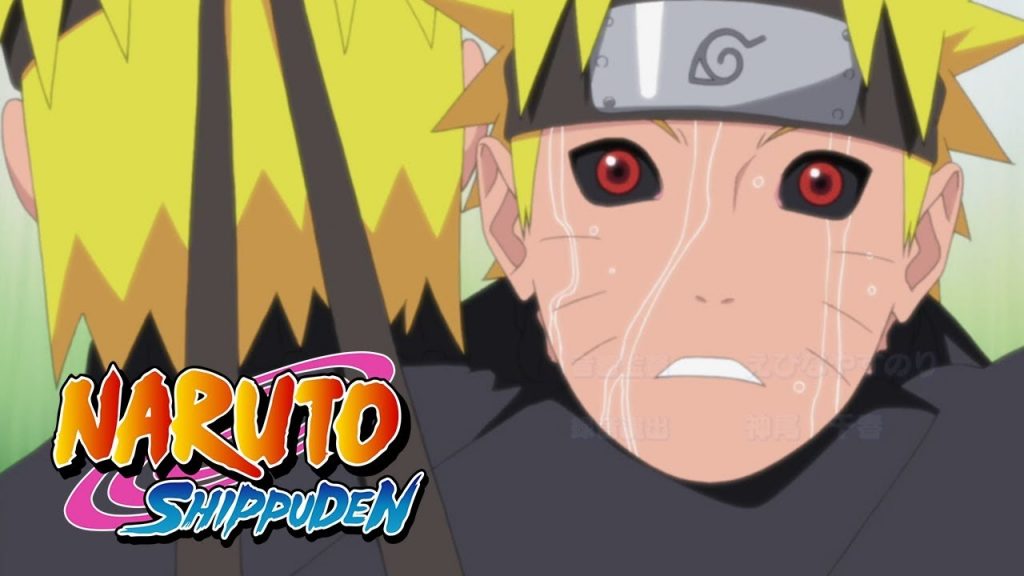 Director: Hayato Date, Kiyomu Fukuda
Writer: Masashi Kishimoto, Satoru Nishizono
Cast: Maile Flanagan, Junko Takeuchi, Chie Nakamura, Kate Higgins, Dave Wittenberg, Kazuhiko Inoue
IMDb: 8.6
Rotten Tomatoes: 76%
Streaming Platform: Netflix, Amazon Prime
Adventure fantasy Naruto Shippuden is based on the one-shot comic manga with 500+ episodes. It is one of the most entertaining and the most audience-loved anime series with worldwide fans. This is not at all meant only for kids, but it is for adults as well.
Naruto Shippuden is the story of the Ninja Naruto Uzumaki, who wants to become the Hokage of the realms. The Naruto series has a total of 32 seasons to date. Naruto is the 4th best manga series of the decade with a global collection of $147,064,005.
10. Dragon Ball Z
Director: Minoru Okazaki
Writer: Toshiki Inoue, Takao Koyama
Cast: Stephanie Nadolny, Christopher Sabat
IMDb: 8.5
Rotten Tomatoes: 88%
Streaming Platform: Cartoon Network, Funimation Channel
Japanese animated series Dragon Ball Z is an anime like my hero academia has been around since the late 1980s, and it is an anime like my hero academia. Goku and his friends live in a fantasy world and follow their adventures. Dragon Balls are the main focus of the plot. Each Dragon Ball Z contains one wish.
When all seven are gathered together, a dragon appears to grant one wish. As soon as the dragon has fulfilled the wish, all the balls are scattered around the planet. All the characters are young, and it is a hilarious anime.
Following the appearance of the dragon ball, the first 365 days are usually stones, and there are battle scenes and significant character development, after which they transform back into dragon balls.
11. Mob Psycho 100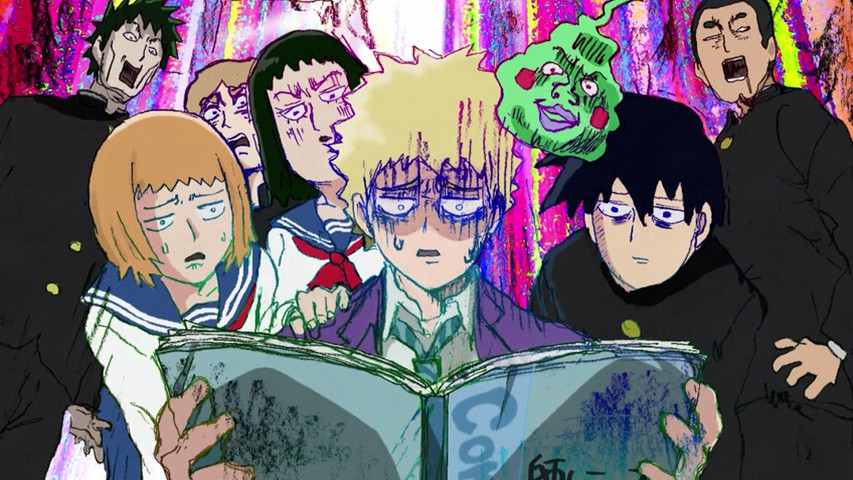 Director: Yuzuru Tachikawa, Yuji Oya, Katsuya Shigehara,
Writer: One, Hiroshi Seko, Mike Mcfarland, Yuzuru Tachikawa
Cast: Setsuo Ito, Takahiro Sakurai, Miyo Irino, Akio Otsuka, Yoshitsugu Matsuoka.
IMDb: 8.5
Rotten Tomatoes: 88%
Streaming Platform: Crunchyroll, Amazon Prime
Action-comedy Mob Psycho is the fictional story of Kageyama Shigeo, who have been blessed with some psychic abilities. Soon after his realization, he molds his life journey towards learning and stabilizing his powers in the path of good. Mob Psycho 100 is also a manga series drafted by One with two seasons to date licensed by Crunchyroll.
12. YU YU Hakusho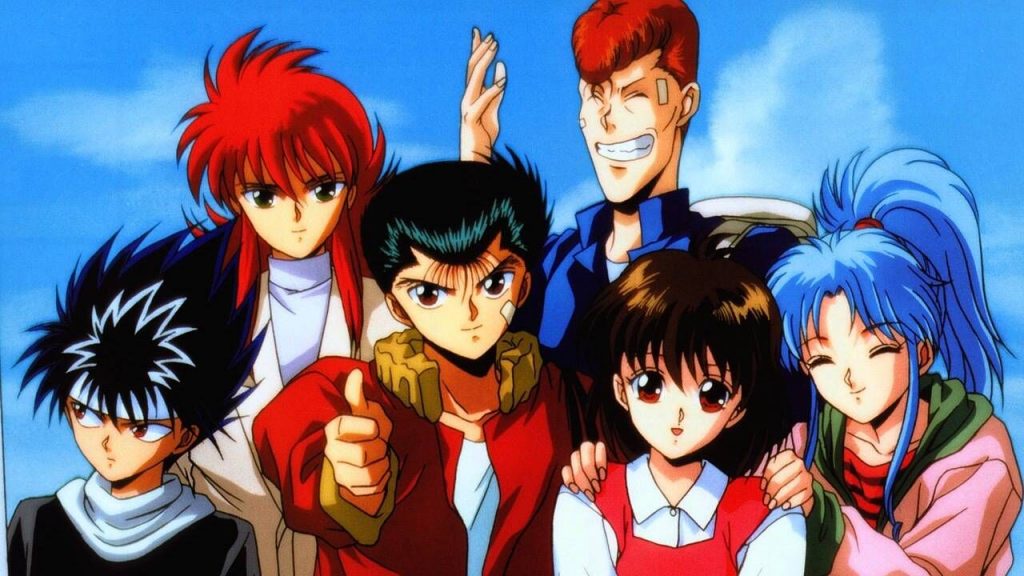 Director: Noriyuki Abe, Akayuki Shinbo
Writer: Hiroshi Hashimoto, Shinichi Ohnishi, Yukiyoshi Ohashi, Katsuyuki Sumizawa
Cast: Nozomu Sasaki, Christopher Sabat, Justin Cook, Cynthia Cranz, Shigeru Chiba, Kent Williams
IMDb: 8.5
Rotten Tomatoes: NA
Streaming Platform: Amazon Prime
Ghost files Yu Yu Hakusho is a spectacular action-adventure of the '90s. Yu Yu Hakusho is the story of the protagonist Yashuke Urameshi's unexpected death and resurrection. The story starts when the main character Yashuke Urameshi dies during saving a child from an accident.
After death, the twists reveal when he knows that he has some chance of resurrection; what will happen next is so surprising.
13. JoJo's Bizarre Adventure
Director: Naokatsu Tsuda, Kenichi Suzuki
Writer: Hirohiko Araki
Cast: Kazuyuki Okitsu, Tomokazu Sugita, Takehito Koyasu, Tôru Ôkawa, Kazuhiko Inoue
IMDb: 8.4
Rotten Tomatoes: NA
Streaming Platform: Netflix
Whether you've seen the anime or not, you're probably aware of this name. Our hero, JoJo, battles the evil forces throughout the generations in JoJo's Bizarre Adventure. Jonathan Joestar fights the vampire overlord Dio Brando in England during the 1880s, and Jotaro Kujo goes to war with Dio and his cohorts in the 1980s.
Stand battles have to be seen to be believed in this series, which features stands or physical representations of a person's combat skills.
14. Run with the Wind
Director: Kazuya Nomura
Writer: Kohei Kiyasu
Cast: Toshiyuki Toyonaga, Miyu Irino
IMDb: 8.4
Rotten Tomatoes: NA
Streaming Platform: Netflix, Crunchyroll
Kakeru Kurahara is booted out of a convenience store for shoplifting after using his ace running skills at Sendai Josei High School. Haiji Kiyose, a student from his university, runs into him after shaking off his pursuer. The speedy Kakeru impresses Haiji. So Haiji convinces Kakeru to live with him at Chikusei-sou, a run-down apartment where Haiji lives with eight other students.
A mahjong parlor robbed him of his entire apartment deposit, making Kakeru reluctant to accept the offer. However, when Haiji reveals the truth in the course of Kakeru's welcoming party, he admits that the apartment is, in fact, Kansei University's Track Club dormitory.
One of Japan's most prominent university marathon relay races is the Hakone Ekiden, where he hopes to compete. Apart from Haiji and Kakeru, all residents are complete beginners in the running. Haiji's ridiculous plan has not even attracted the attention of any of the residents!
Does the fourth-year student have any chance of convincing them otherwise and participating in the Hakone Ekiden despite only months remaining before the deadline? It is intended similar to Boku no hero academia.
15. Tengen Toppa Gurren Lagann
Director: Hiroyuki Imaishi, Tony Oliver, Masahiko Otsuka
Writer: Kazuki Nakashima, Tony Oliver, Shoji Saeki.
Cast: Yuri Lowenthal, Steve Blum, Kana Asumi, Johny Yong Bosch, Dave Bridges
IMDb: 8.3
Rotten Tomatoes: NA
Streaming Platform: Netflix
Tengen Toppa Gurren Lagann is the story of two friends, Simon and Kamina, who live a normal life as they revolt against the despotic king of the realms who forced the majority to shift to underground villages.
The story is not simple as it seems; it is filled with multiple exciting twists and enigmatic breakthroughs. As a result, the series received the title of best character design and notable entry anime at the Tokyo Anime Awards.
16. Black Clover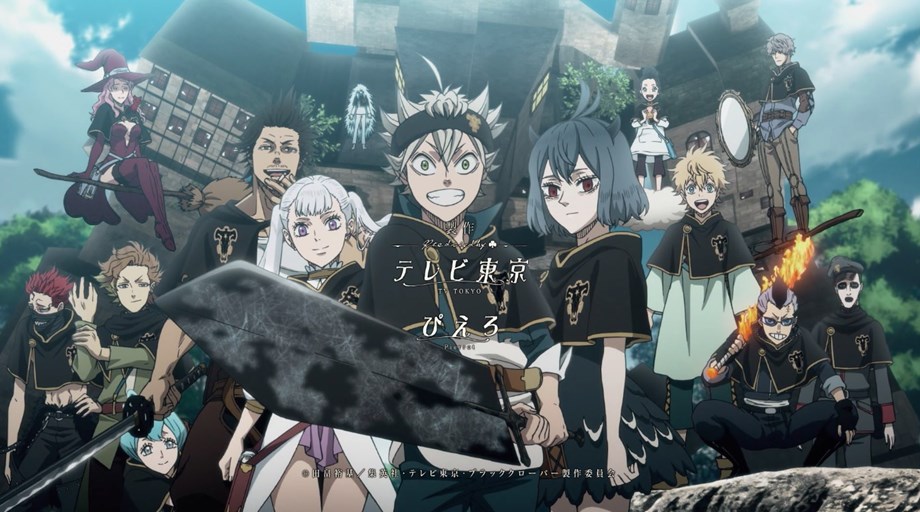 Director: Tatsuya Yoshihara
Writer:  Yoshiki Tabata.
Cast: Dallas Reid, Jill Harris, Gakuto Kajiwara
IMDb: 8.3
Rotten Tomatoes: 69%
Streaming Platform: Netflix
If you liked the underdog story in My Hero Academia, then you will likely enjoy Black Clover. Even though Asta and Midoriya have very different personalities, they share a critical trait in black clover: both lack something they need to succeed, but they gain it through unexpected means.
Despite lacking a quirk – the in-black clover for superpowers – Midoriya meets All Might, his idol, and gains the powers he needs to become a hero in black clover. While Asta lacks the magical ability, he desires to become the Wizard King and is given some exceptional powers in the end.
If you are an anime fan, then you have to watch this. Some of the most intense and creative Shonen action sequences have been included in these series.
17. Bleach
Director: Noriyuki Abe
Writer: Kento Shimoyama
Cast:  Masakazu Morita
IMDb: 8.2
Rotten Tomatoes: 71%
Streaming Platform: Netflix
To portray the story of the anime series Bleach, Tite Kubo wrote the manga with the same name. Rukia Kuchiki, a fellow Soul Reaper, gives Ichigo Kurosaki the power of a Soul Reaper – a personification of death similar to the Grim Reaper.
To protect people from evil spirits and guide their spirits to the afterlife, he has now been given the power to possess spiritual abilities. Other Bleach characters join him.
18. Kenichi: The Mightiest Disciple
Director: Hajime Kamegaki
Writer: Yoshiyuki Suga
Cast: Tomokazu Seki, Tomoko Kawakami, Sonny Strait
IMDb: 8.2
Rotten Tomatoes: NA
Streaming Platform: Hulu, Amazon
High schooler Kenichi Shirahama can often read self-help books in his room after school when he isn't getting hammered by other students in the karate club. However, as Kenichi was walking to school one day, he accidentally frightened the new student in his class, which caused her to throw him to the ground.
Her violent reflexes are apologized for, and she asks Kenichi to be her friend after introducing herself as Miu Furinji. Like hero academia, this is liked by anime fans. Kenichi is given a request by a fellow club member that day after karate club practice: they will fight next week, and whoever loses has to quit the club for good.
Miu easily fends off three thugs despite Kenichi lamenting his upcoming defeat. Then, after being bullied relentlessly by those more excellent than him, he seeks advice from Miu on becoming a better fighter.
Several skilled masters of extreme martial arts have assembled at Kenichi's grandfather's dojo, Ryouzanpaku, to sharpen their skills. As long as Kenichi "stays alive," Miu promises that he will become stronger.
*spoiler ahead*
Kenichi takes the first step in his journey to become a world-class fighter and defender of the defenseless, as a criminal martial arts gang known as Ragnarok threatens the safety of those around him.
19. Food Wars!
Director:  Yoshitomo Yonetani
Writer: Yūto Tsukuda
Cast: Blake Shepard, Jad Saxton, Stephanie Wittels
IMDb: 8.1
Rotten Tomatoes: NA
Streaming Platform: Netflix
We return to the concept of "magic high school," but at Totsuki Academy, the students aren't taught Quirks or alchemy, but the art of cooking! It almost feels like you are watching reality tv but in anime! Soma Yukihira is a young chef aspiring to surpass his expert father's cooking talents.
He is a headstrong and reckless leader, like Izuku Midoriya, and he makes as many enemies as he makes friends. But, in addition to his gold heart, he extends a helping hand to all who need it.
20. The Seven Deadly Sins
Director: Tensai Okamura, Tomokazu Tokoro
Writer: Nakaba Suzuki, Jalen K Cassell, Clark Cheng, Micheal Mcconnohie, Joel Mcdonald
Cast: Yuki Kaji, Misaki Kuno, Rintarou Nishi, Bryce Papenbrook, Christina Valenzuela
IMDb: 8.1
Rotten Tomatoes: NA
Streaming Platform: Netflix
The Seven Deadly Sins (Nanatsu No Taizai) is an adventure fantasy series based on the Japanese manga series of the same name by Nakaba Suzuki. The story showcases seven deadly sins that were disbanded after conspiracies against the kingdom.
After many twists and turns, they again occur in the story. Therefore, the show is worth a watch, and it is mainly discussed among the watchers in different opinion mediums. The series is directed by Tensai Okamura and written by Nakaba Suzuki.
Anime has four seasons to date, and the fifth season will be released in 2021. The seven deadly won the best film award at AVN awards in 2000.
21. Fairy Tail
Director: Shinji Ishihira, Hiroyuki Fukushima, Yoshiyuki Asai
Writer: Hiro Mashima, Masashi Sogo, Tyler Walker
Cast: Cherami Leigh, Todd Haberkorn, Tia Lynn Ballard, Tetsuya Kakihara
IMDb: 8
Rotten Tomatoes: 76%
Streaming Platform: Netflix, Funimation
A1 pictures Fairly Tail is adventure fantasy anime released in the year 2006. The story depicts teenage girl Lucy who joins the prominent guild Fairy Tail to be a powerful wizard. The series has a total of 8 seasons which is directed by Shinji Ishihira and written by Hiro Mashima.
The first season was released in the year 2009. This series is worth watching because of its simple and classic storyline.
22. Assassination Classroom
Director: Seiji Kishi
Writer: John Burgmeier, J. Micheal Tatum, Yusei Matsui, Makoto Uezu
Cast: Jun Fukuyama, Christopher Bevins, Mai Fuchigami, Luci Christian, Josh Grelle
IMDb: 8
Rotten Tomatoes: 67%
Streaming Platform: Netflix, Amazon Prime
Assassination Classroom is a comedic tale released in the year 2013. The story starts when a mysterious creature stubbornly informs humanity that he will destroy the earth within a year. But on the same spot, twists reveal, when he offers his help by making an assassination classroom where he will help human students the methods of killing him.
The real mystery is why he is doing that? This anime series is worth watching because of its mysterious suspense hidden in the plot. This anime series has been released two seasons so far, Licensed by Madman Entertainment and Funimation.
23. Kill la Kill
Director: Hiroyuki Imaishi
Writer: Kazuki Nakashima
Cast: Ami Koshimizu, Aya Suzaki
IMDb: 7.9
Rotten Tomatoes: 100%
Streaming Platform: Adult Swim
Are you a fan of exaggerated and intense action movies? Superhero stories are usually full of it. You won't be disappointed with Kill la Kill! Ryuko Matoi is on the lookout for the man who murdered her father. She has only one clue: a knife with a scissor-like shape.
Satsuki Kiryuuin, the ruthless student council president of Honnouji Academy, is the school leader. Despite Satsuki's tenacity and brutality, Ryuuko will never be stopped! In her opinion, Satsuki has all the answers she's looking for, and she'll get them no matter what happens!
It comes under the superhero genre. The voice actor of the lead character has done her work amazingly! You'll never forget this story and its characters. It is a great anime.
24. Little Witch Academia
Director: Yo Yoshinari Masato Nakazono, Yoshihiro Miyajima,
Writer: Michiru Shimada, Erica Mendez, Yo Yoshinori
Cast: Megumi Han, Erica Mendez, Franciska Friede, Fumiko Orikasa, Alexis Nichols
IMDb: 7.9
Rotten Tomatoes: NA
Streaming Platform: Netflix
The animated comedy Little Witch Academia is the story of Akko Lagati, an ordinary girl who joined Luna Nova Academy, a prominent witch academy for witch girls who are likable characters. The story starts when she notices the stunning performance of the powerful witch Shiney chariot during a magical show and decides that she wants to be the powerful and stunning performer just like her.
After that journey of her spectacular journey begins, so far, only one season of this series has been released, but the second season is coming soon. And this series was created by an animator named Yoh Yoshinari.
25. Soul Eater
Director: Takuya Igarashi, Yasuhiro Irie, Tensai Okamura, Takefumi Anzai
Writer: Atsushi Ohkubo, Megumi Shimizu, Akatsuki Yamatoya, Yoneki Tsumura
Cast: Laura Bailey, Chiaki Omigawa, Micah Solusod, Brittney Karbowski, Koki Uchiyama
IMDb: 7.8
Rotten Tomatoes: 100%
Streaming Platform: Netflix, Amazon Prime
Action-adventure Soul Eater is the story of three groups at DWMA. All three teams are studying at Death Weapon Meister Academy. The series saves the world from evil souls and makes a death scythe by hunting 99 evil souls.
And a witch soul, which could be the possible reason why the series could be called Soul Eaters. Like my hero academia, this anime is an action-packed adventure with multiple action scenes and thrills.
26. Yowamushi Pedal
Director:  Osamu Nabeshima
Writer: Wataru Watanabe
Cast: Daiki Yamashita, Kōsuke Toriumi, Jun Fukushima
IMDb: 7.8
Rotten Tomatoes: NA
Streaming Platform: Netflix
The story focuses on Onoda, the protagonist of the original Japanese version, which has the same voice actor who portrayed Midoriya. Both teenagers are incredibly earnest, anxious, and nerdy to the point of being overly involved with their interests.
There are people whom both of them enthusiastically look up to. So it's Makishima for Onoda and All Might for Midoriya. As the series progresses, both boys become stronger and more prepared to accomplish their goals.
27. Katekyo Hitman Reborn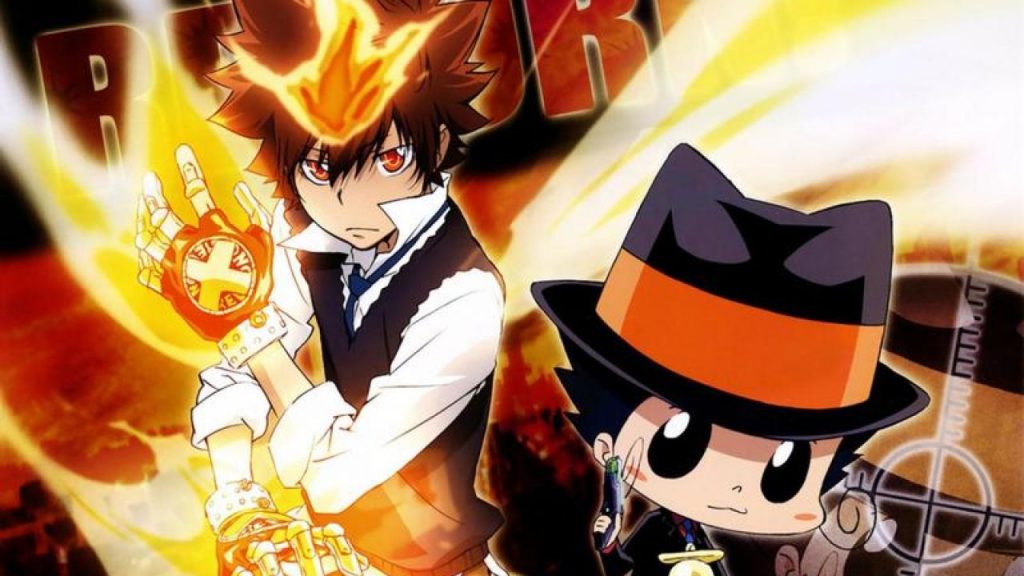 Director: Kenichi Imaizumi
Writer: Akira Amano, Masayoshi Tanaka, Nobuaki Kishima
Cast: Hidenobu Kiuchi, Yukari Kokubun, Hidekazu Ichinose
IMDb: 7.8
Rotten Tomatoes: NA
Streaming Platform: NA
Katei Kyoshi Hitman Reborn is, also known as Katekyo Hitman Reborn, is the story of the boy Tsuyoshi Sawada who will become the next leader of the Vongola family, which surprisingly is a mafia organization.
To teach him all the mandatory mafia undertakings, the most powerful hitman of the realm is summoned. This is a fun-packed journey with ultimate comedic and adventurous breakthroughs. Katekyo Hitman Reborn has a total of 9 seasons to date produced at Artland studio licensed by viz media & Discotek media.
28. Tower of God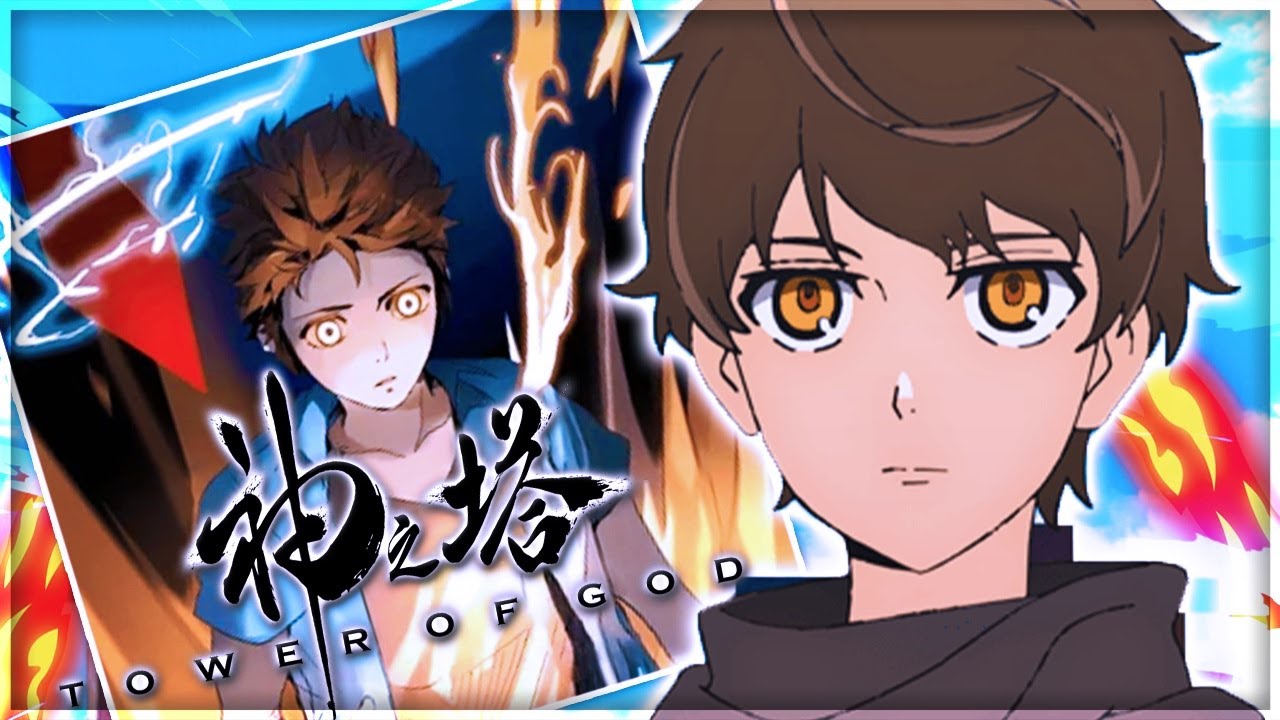 Director: Takashi Sano
Writer: Erika Yoshida
Cast: Matthew David Rudd, Cherami Leigh, Johnny Yong Bosch
IMDb: 7.7
Rotten Tomatoes: NA
Streaming Platform: Netflix, Crunchyroll
With the promise of granting their deepest desires, a tower summons "Regulars" who promise to grant their deepest wishes. Those who reach the top of the heap will enjoy wealth, fame, authority, and something even greater.
He is a boy who has spent his entire life in a dark cave, dressed in dirty cloth and unable to reach the light. Then, a girl named Rachel came into his life through the light, changing everything for him. His friendship with Rachel taught him many things about the outside world.
His world crumbles around him when Rachel leaves him to climb the Tower. Setting his sights on the tower, he vows to find her, and a miracle happens. They fight villains too!
Bam is a young boy who walked into the Tower by himself, not through the Tower's choosing. He is one of a kind of being called an "Irregular"-they have shaken the very foundation of the Tower each time they entered.
29. Welcome To Demon School (Mairimashita! Iruma-kun)
Director: Makoto Moriwaki
Writer: Kazuyuki Fudeyasu
Cast: Ayumu Murase, Billy Kametz, Saori Hayami
IMDb: 7.7
Rotten Tomatoes: 67%
Streaming Platform: Netflix
Like my hero academia, this anime follows the story of a young adolescent, Iruma, whose parents sell him to Sullivan. It has similar characters to my hero. The demon raises him as his grandson in the underworld.
Iseaki rules apply in the show. In a parallel universe, a powerful man lives. Does this sound familiar? Indeed, the Tone of the most brutal demons in his school is no match for this kid.
It is only explained that he may have been subject to too much suffering in the real world or that he may have received some sort of ring, but since these are comedy scenes, we aren't too concerned with the details.
30. Fire Force
Director: Yuki Yase, Shuntaro Tozawa
Writer: Yamato Haishima, Yoriko Tomita, Atsushi Okubo
Cast: Gakuto Kajiwara, Kazuya Nakai, Yusuke Kobayashi, Kenichi Suzumura
IMDb: 7.7
Rotten Tomatoes: 82%
Streaming Platform: Crunchyroll, Funimation
Dramatic Anime Fire force is an action-packed story that revolves around a human operational fire franchise that is formed specifically to deal with supernatural fire incidents. The series is a Japanese manga illustrated by Atsushi Okubo and released in two seasons so far by the production company Funimation.
31. A Certain Scientific Railgun
Director: Tatsuyuki Nagai
Writer: Seishi Minakami
Cast: Rina Satô, Brittney Karbowski, Satomi Arai
IMDb: 7.6
Rotten Tomatoes: NA
Streaming Platform: Netflix
It is home to the esper development program and is the center of scientific advancement. For example, Mikoto Misaka, an electricity manipulator who is known as "The Railgun," is the third most potent esper among the seven "Level 5" espers in Academy City.
During a rash of strange incidents in the city, she discovers that they were all connected to a legendary device called "Level Upper," believed to be capable of raising the esper level of its user. But, with the situation escalating, it becomes apparent that Level Upper is far more twisted than it appears to be and that Academy City may be far more than it seems.
As Mikoto and her friends become entangled in the Level Upper situation, Toaru Kagaku no Railgun focuses on the dangerous situations they find themselves in. Whenever you're in this city, it's never dull.
32. Tiger And Bunny
Director: Keichi Sato, Kouhei Hatano
Writer: Masafumi Nishida, Satoko Okazaki
Cast: Hiroaki Hirata, Yuri Lowenthal, Masakazu Morita, Vic Mignogna, Micheal Mcconnohie,
IMDb: 7.5
Rotten Tomatoes: 54%
Streaming Platform: Netflix, Hulu
First on the list, If you love My Hero Academia, then 'Tiger and Bunny' is the first option to start with because the story is somehow similar to anime My Hero Academia. The story starts with the visualization of Newyork when unexpectedly, people with unbelievable powers start coming to attention.
Some became great heroes and were titled NEXT (Noted entities with extraordinary Talents). After some time, they were sponsored by some actual companies. The story is about a superhero anime hero, Kotetsu T Kaburagi, AKA Wild Tiger, and Barnaby Brooks Junior. They are forced to work together under the pressure of their sponsoring companies.
It almost comes under the superhero genre. The series was created by sunrise productions & released a single season, but the second season is officially announced in 2022. This superhero anime won the best male lead vocal performance at BTVA Anime Dub Television/Ova voice acting awards.
33. Charlotte
Director: Yoshiyuki Asai, Tomoaki Ohta, Mitsutaka Noshitani,
Writer: Josh Grelle, Jun Maeda, Tony Oliver
Cast: Koki Uchiyama, Ayane Sakura, Takahiro Mizushima, Momo Asakura, Maya Uchida
IMDb: 7.5
Rotten Tomatoes: NA
Streaming Platform: Netflix, Amazon Prime
Produced by PA Works and Aniplex, Charlotte is an alternate dimension high school story of the protagonist Yuu Otosaka and student council president Nao Tomori who provides a heaven for children's unique abilities.
Yuu Otosaka is a boy who awakens the power of possessing others with his special abilities, but the journey is so surprising. The anime is filled with multiple twists and unexpected thrills. Unfortunately, with only a single-season released to date season, 2 is yet to be announced.
34. Blue Exorcist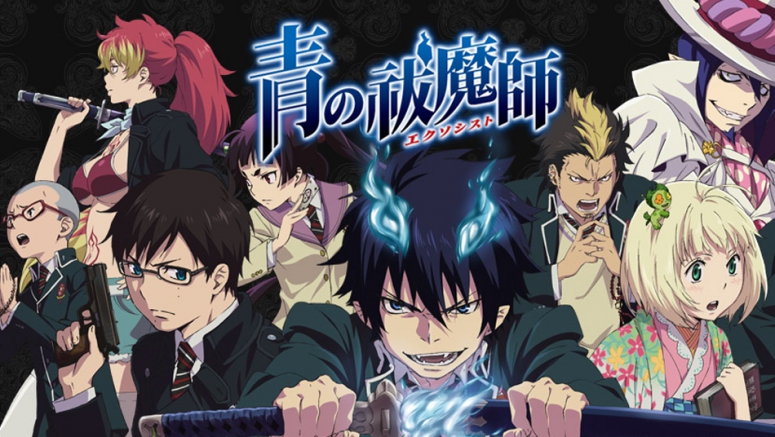 Director: Tensai Okamura, Mamoru Emonoto, Toshimasa Kuroyanagi
Writer: Kazue Kato, Shinsuke Onishi, Ryota Yamaguchi,
Cast: Nobuhiko Okamoto, Jun Fukuyama, Bryce Papenbrook, Johnny Yong Bosch, Brain Beacock
IMDb: 7.5
Rotten Tomatoes: 79%
Streaming Platform: Netflix, Amazon Prime
This is the story of a boy called Rin Okumura and his twin brother. The surprise revealed in their life when they came to know they are the sons of Satan. The real action begins when satan kills his father, and Rin is chosen to defeat him.
Later on, under the expert supervision of Yukio's tutelage, he joins True Cross Academy to be an exorcist & to learn how to use his power effectively.
35. World Trigger
Director: Mitsuru Hongo,Kouji Ogawa, Morio Hatano
Writer: Hiroyuki Yoshino, Sakimoto Sakai
Cast: Yûki Kaji, Tomo Muranaka, Nao Tamura
IMDb: 7.5
Rotten Tomatoes: NA
Streaming Platform: Netflix
The anime World Trigger is excellent. Does it compare to anime like My Hero Academia? Although the story of My Hero Academia is longer, it is similar to it in some ways. This anime balances out as in all the details are explained, and you can't question anything about any scene or anything, and I appreciated that.
Many people dropped it at the beginning, so it is unfortunately underrated. While the art is somewhat okay, the fighting scenes between the main characters and fights are really good. There are no overpowered characters, no true main character that owns everything. Everyone has their role in the story, not fully dependent on the main characters.
36. Gatchaman Crowds
Director: Kenji Nakamura
Writer: Tatsuo Yoshida, Toshiya Ono
Cast: Jessica Calvillo, Luci Christian, Ty Mahany, Corey Hartzog, John Gremillion
IMDb: 7
Rotten Tomatoes: NA
Streaming Platform: NA
Gatchaman Crowds is a spectacular science fiction anime of this decade that is based on the anime of 1972 Science Ninja Team Gatchaman. It depicts the story of multiple superheroes with extraordinary powers to protect the earth from various uncertainties.
This series shows us what it means to be a real superhero like hero academia. The series has two seasons released to date, produced by Tatsunoko Productions.
37. Talentless Nana
Director: Shinji Ishihira
Writer: Fumihiko Shimo
Cast: Rumi Okubo, Yûichi Nakamura, Stephen Fu
IMDb: 7
Rotten Tomatoes: NA
Streaming Platform: Funimation
Around the world began to appear horrifying creatures called "enemies of humanity" fifty years ago. At an academy on a secluded island, teens with supernatural abilities such as pyrokinesis and time travel learn how to use their powers to combat these threats.
However, Nanao Nakajima is different from his fellow islanders in one essential respect: he has no Talent. Nanao is often targeted for bullying.
Two transfer students join the class shortly afterward, Kyouya Onodera and Nana Hiiragi. Just as everyone is blending into a tight-knit group of friends, mysterious disappearances begin to threaten the group's foundation.
38. Hamatora
Director: Seiji Kishi, Hiroshi Kimura
Writer: Yukino Kitajima
Cast: Ryota Osaka, Sanae Koayashi
IMDb: 7
Rotten Tomatoes: NA
Streaming Platform: Crunchyroll
There are many similarities between Hamatora and My Hero Academia, like my hero academia, both are colorful, exciting battle anime that draws you into the worlds they depict. Superpowers are common in both universes, and training schools teach the young boy how to use them.
The main difference between Hamatora and MHA is that Hamatora's protagonists have graduated, while the MHA cast is still in college. Hamatora is the next logical step for MHA fans imagining what comes after MHA.
39. Samurai Flamenco
Director: Takahiro Omori
Writer: Hideyuki Kurata
Cast: Patrick Molleken, Tomokazu Sugita, Chie Nakamura
IMDb: 6.6
Rotten Tomatoes: NA
Streaming Platform: Netflix, Crunchyroll
Samurai flamenco is the story of an ordinary man Masayoshi Hazama showcasing his innocent childhood dream of being a superhero. But without any power or any fascinating scientific equipment, still, for a good cause and his dream, he steps forward to fight crime in the path of justice.
The story gets tough when accidentally a police officer knows about his real identity. Later on, fun and magic begin revealing when they both come together to fight for real justice.
40. Concrete Revolutio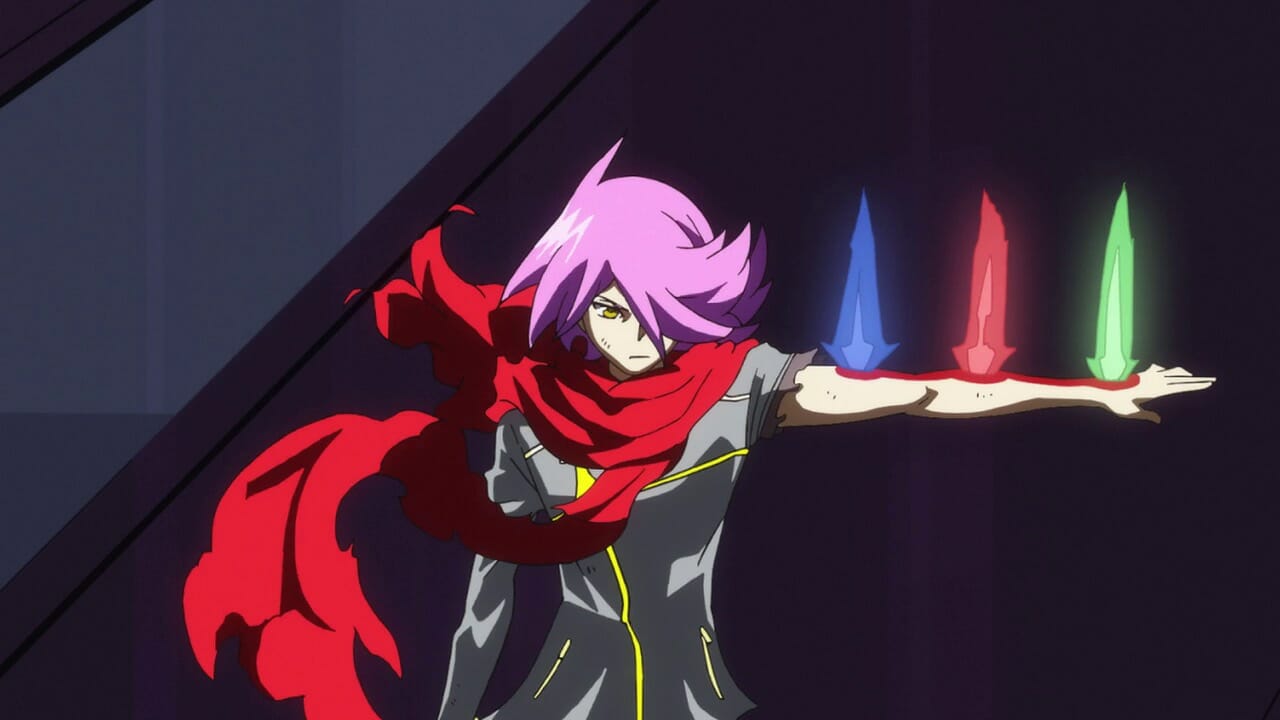 Director: Seiji Mizushima
Writer: Shō Aikawa, Masaki Tsuji, Kazuki Nakashima, Gen Urobuchi
Cast: Kaito Ishikawa, Sumire Uesaka
IMDb: NA
Rotten Tomatoes: NA
Streaming Platform: Funimation Channel
My Hero Academia is similar to Concrete Revolution. However, Jirou, in an alternate 1960s Japan where extraterrestrials, supernaturals, and paranormal beings live, is the main character of the story.
This is a rare example of original anime. On a regular seasonal basis, you'll notice that most shows are adaptations of manga, light novels, and visual novels. Things only get great anime when they're really popular. Original anime is rare.
What Do the Anime Fans Love About the Anime My Hero Academia?
Its gorgeous style, impressive cast of characters, and its generous perspective on superheroes attract "My Hero Academia" fans. All of the other 14 shows on this list explore these elements somehow, particularly the power of genuine connection and collaboration.
Various things are going on in some of the shows. Some take place in a realistic setting. No matter what, these shows are perfect for anyone who is a fan of the show.
Why Watch Anime Like My Hero Academia?
My Hero Academia is undoubtedly one of the highest-rated anime of the decade. This anime is has a fan following all over the world. It is an entertainment package with everything in one place.
If you are a massive fan of My Hero Academia, then here are the 10 best episodes, which will take away your boredom and give you a glimpse of the fascinating series more clearly. Anime fans love this anime series.
10 Best Episodes of My Hero Academia
One For All Season 3 – Episode 11: Officially released date January 16, 2018.
His Start Season 4 – Episode 25: Officially released date April 4, 2020.
Infinite 100% Season 4 – Episode 13: Officially released date January 11, 2020.
My Hero Season 3 – Episode 4: Officially released date April 28, 2018.
Shoto Todoroki: Origin Season 2 – Episode 10: Officially released date January 3, 2017.
Lemillion Season 4 – Episode 11: Officially released date December 28, 2019.
Symbol of Peace Season 3 – Episode 10: Officially released date January 9, 2018.
Deku vs. Kacchan, Part 2 Season 3 – Episode 23: Officially released date September 15, 2018.
Hero Killer: Stain vs. U.A. Students Season 2 – Episode 16: Officially released date July 22, 2017.
All Might Season 1 – Episode 12: Officially released date January 19, 2016.