One could argue that romance is the most influential genre in popular culture and has produced some of the most profound and poignant tales ever told.
The development of anime as an art form has resulted in the fandom receiving some of the best television episodes and motion pictures.
There are much popular romantic anime series available for you to watch, but here is a list of favorites you can stream on Netflix.
It includes a variety of romantic movies, from love stories to depressing romantic anime, romantic comedies, to moving anime. On our list of lovely and romantic anime recommendations, you can count on uncomfortable high school crushes, love at first sight, first kisses, growing love that will melt your heart, and sorrowful romance that will destroy it.
Love's ubiquitous and overwhelming emotion permeates every genre, whether romantic drama, comedy, slice-of-life, or fantasy.
20. Whisper Of The Heart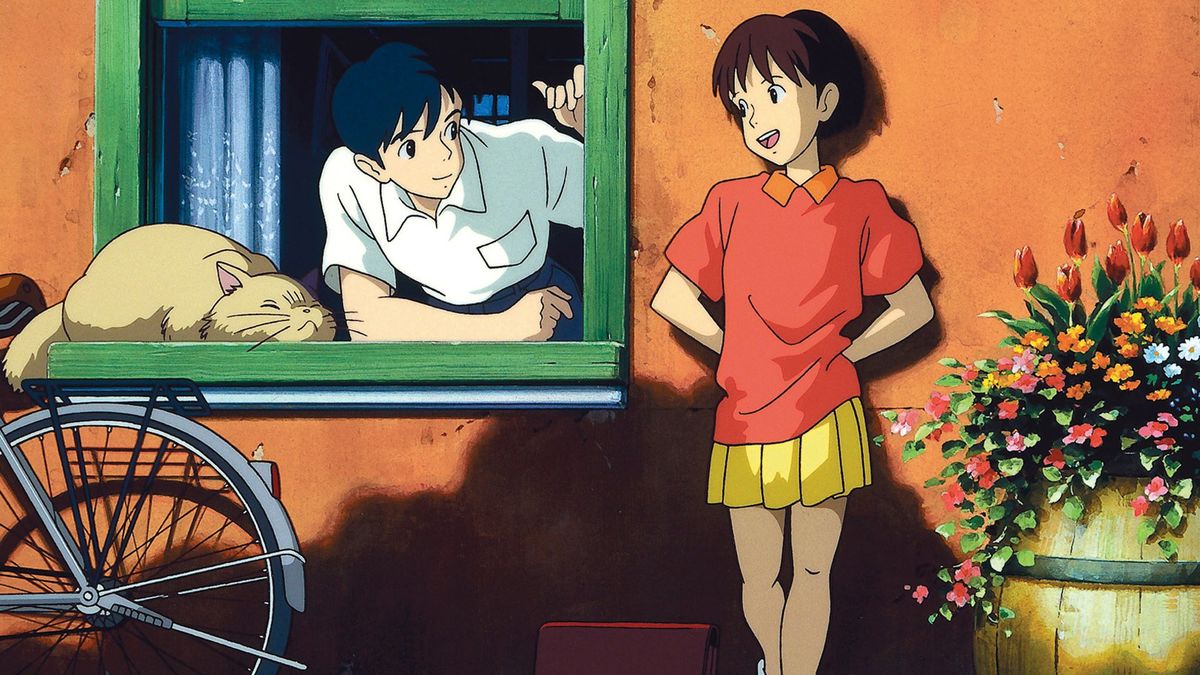 Director: 

Yoshifumi Kondō

Writer: 

Aoi Hiiragi

Cast: 

Yoshifumi Kondō, Issei Takahashi

IMDb Ratings: 

7.9

Rotten Tomatoes Score: 

94%
An aspiring writer named Shizuku meets a young man named Seiji who desires to become a master luthier. The two develop a romantic relationship while pursuing their separate objectives concurrently. But as her friendship with Seiji grows, Shizuku gets more and more eager to accomplish her aim.
Finally, she decides to carve out a place for herself among the principal characters, inspired by the Baron and guided by the whispering of her heart. There are some tender moments in this romance anime on Netflix. The main characters are lovable in this romance anime on Netflix.
19. Teasing Master Takagi-san
 
Director- Hiroaki Akagi

Writer- Touko Machida

Cast-

 Rie Takahashi, Yûki Kaji, Konomi Kohara

IMDb Rating- 

7.7

Rotten Tomatoes:

 NA
A middle school student named Nishikata is sick and tired of Takagi making fun of him. He keeps trying to get even with her, but Takagi constantly outwits him and makes him look foolish.
Will Takagi ever understand that Nishikata's teasing isn't just for fun and that she's trying to make her blush? Takagi and Nishikata serve as the emotional apex of the romance anime on Netflix.
The sweet couple will quickly win your heart with puppy love and innocent teasing. You will be captivated by Teasing Master Takagi san and his kindness from the very first episode and held captive for the duration of its two-season run.
18. Kaguya-Sama: Love Is War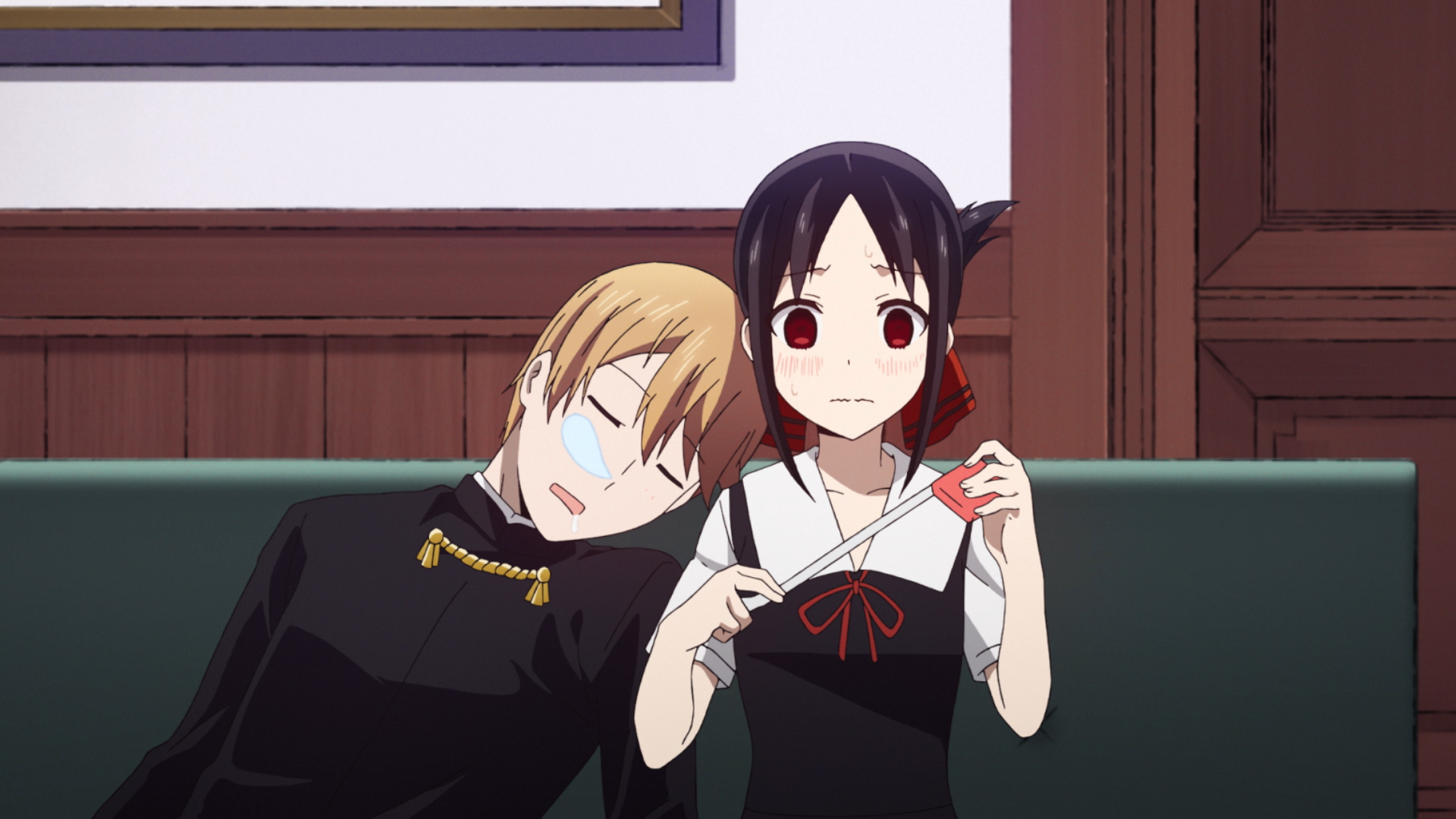 Director- 

Mamoru

Writer- 

Masaharu Amiya

Cast-

 Aoi Koga, Makoto Furukawa, Konomi Kohara

IMDb Rating- 

8.1

Rotten Tomatoes-

 
Shirogane, a workaholic from humble beginnings, and Kaguya, a wealthy heir, are at the top of their classes. The rivals share another characteristic besides being smart egomaniacs: they are madly in love with one another. They both try to outsmart each other by revealing their feelings before they can admit them.
The dignity of the two stubborn geniuses is in jeopardy in one of the best anime romantic comedies on Netflix, which is set on a battlefield.
The 12-episode series will hook you with hilarious word fights, mind games, and hilariously embarrassing circumstances. You'll remain for a touching story about love and how teenagers conquer their worries.
17. Maid-Sama! 
Director- 

Hiroaki Sakukurai

Writer- 

Masaharu Amiya

Cast-

 Monica Rial, David Matranga, Ayumi Fujimura

IMDb Rating- 

8.1

Rotten Tomatoes-

 
Unexpectedly, Misaki is the first female student council president at a school where guys typically predominate. She is well-liked by teachers and minority female students, but the boys think she is a tyrant who despises men.
Usui, the school's alpha male, discovers that Misaki secretly works at a Maid Cafe to help her family pay the bills, endangering her image.
This rom-com romance anime on Netflix has a lot going for it, but the chemistry and banter between the leads give it life. A romantic, upbeat, humorous, and feel-good movie is Maid-Sama!
You'll want to watch the show's 26 episodes over and over because everything comes together to create a masterpiece of shoujo anime.
16. The Seven Deadly Sins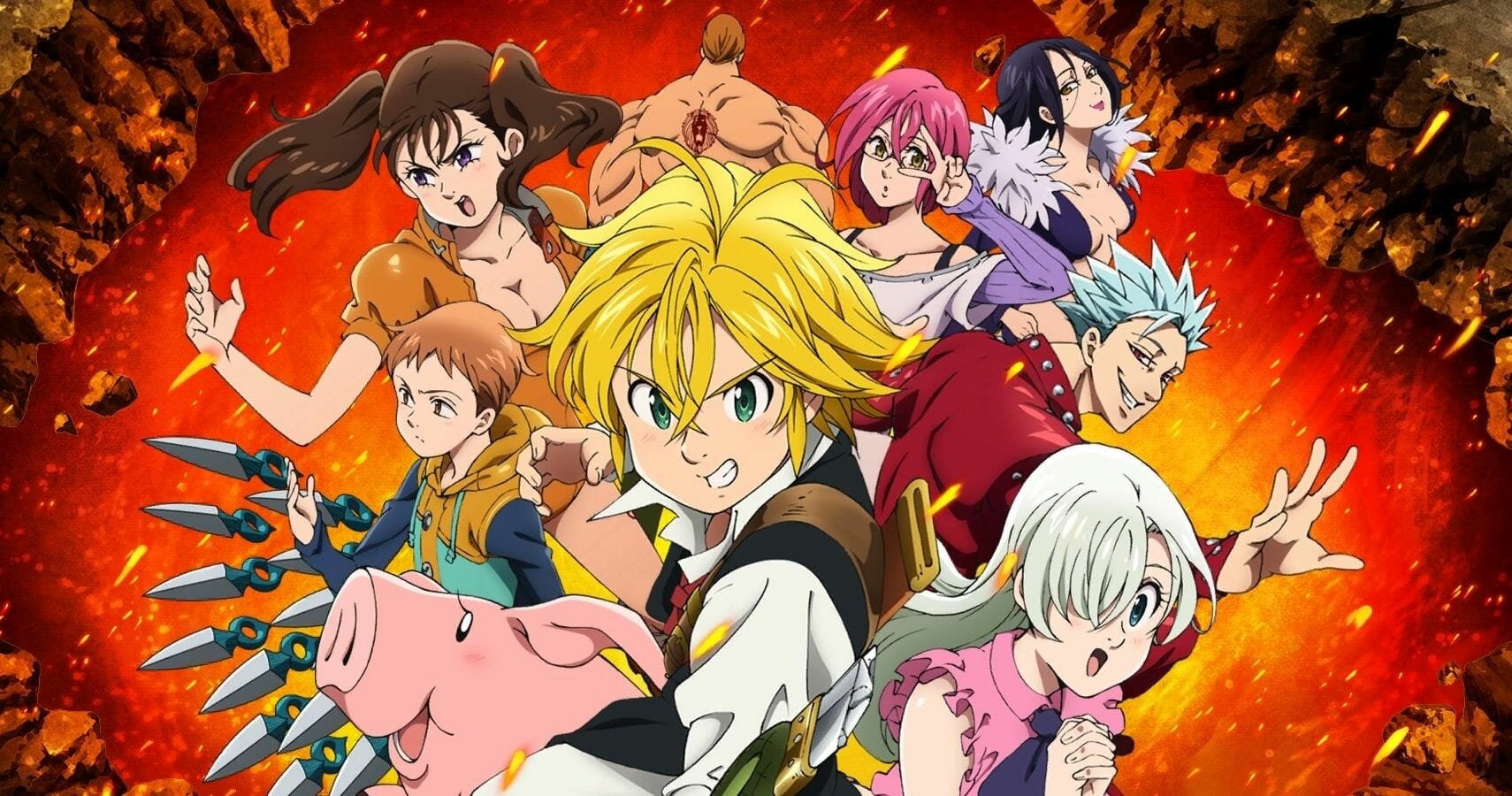 Director- 

Susumu Nishizawa

Writer- 

Nakaba Suzuki

Cast-

 Bryce Papenbrook, Erika Harlacher, Max Mittelman

IMDb Rating- 

8.1

Rotten Tomatoes-

 
Most of this anime is a fantasy shounen that centers on a group of heroes known as "the Sins." The anime is renowned for its complex characters and their relationships in addition to all of its action.
Ban, one of the seven deadly sins, and Elaine had a special connection depicted in this romance anime on Netflix. After spending a week together in the Fairy King's Forest, Ban and Elaine fall in love. But unfortunately, Elaine is cut off from Ban's realm and killed by a demon.
Although Ban and Elaine's tale did have a happy ending, there is now a hint in the novel that Maliodas and Elizabeth might be involved in another romantic relationship. There is no dull moment in this romance anime on Netflix.
15. Kamisama Kiss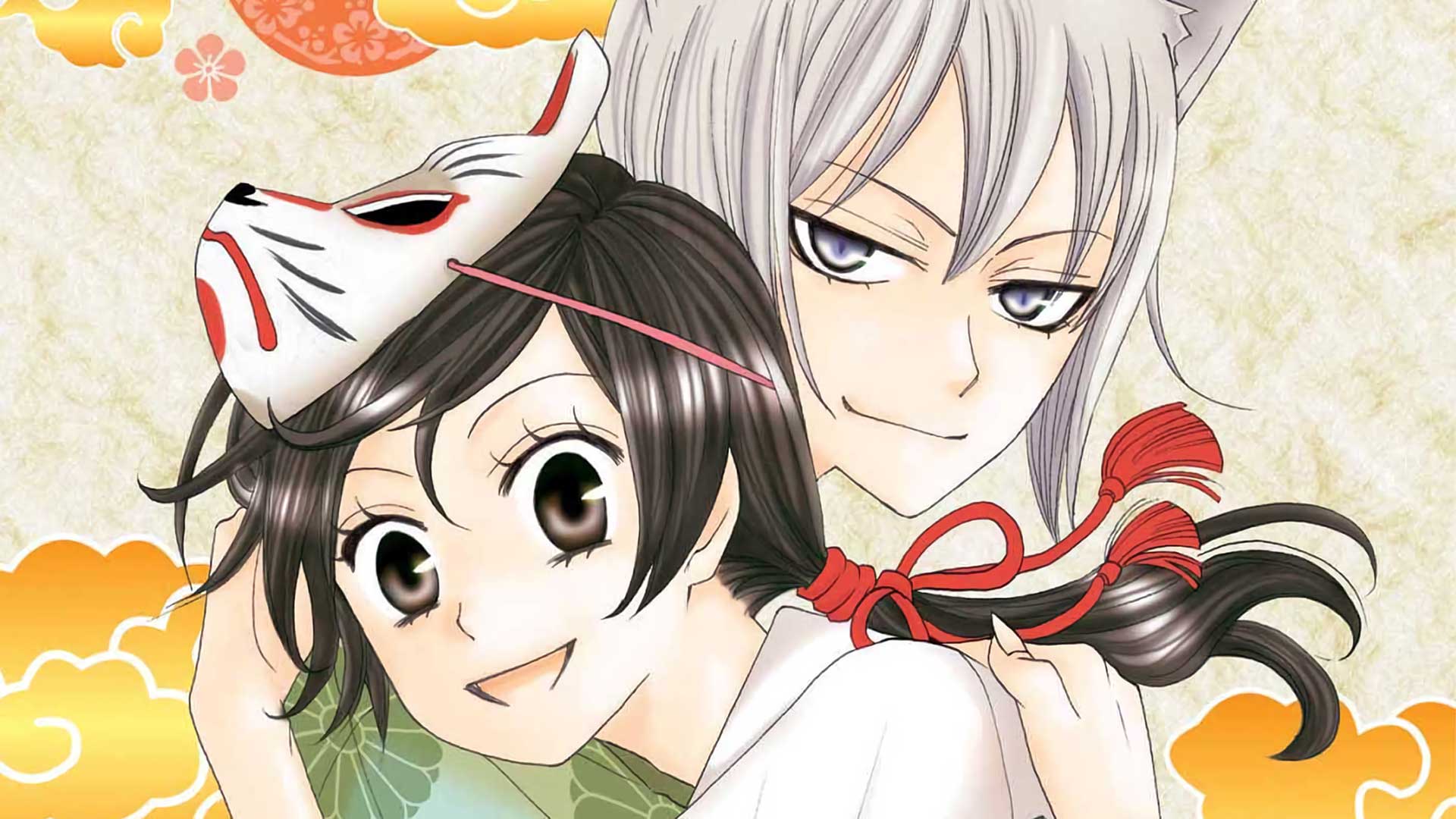 Director- 

Akitarô Daichi

Writer- 

Akitarô Daichi

Cast-

 Tia Lynn Ballard, J. Michael Tatum, Luci Christian

IMDb Rating- 

8.1

Rotten Tomatoes: 

NA
Poor high school student Nanami Momozono is contacted by her father's debt collectors and forced to leave her house since he has disappeared.
Nanami needed a place to stay that night, and then she met Mikage, a stranger who allowed her the chance to dwell at his house since he was no longer a resident.
After agreeing to his offer, Nanami proceeded to his residence. She encountered the fox spirit named Tomoe, the familiar, at Mikage's shrine.
He decides against becoming her familiar and disappears, choosing instead to devote himself to a life of laziness, drunkenness, and vice.
However, things rarely go according to plan in the world "over there," and through cunning and determination, Tomoe is duped by Nanami, who then forces him to serve her. It can be classified as a supernatural romance and almost follows Japanese mythology.
14. High Score Girl
Director- 

Yoshinobu Yamakawa

Writer- 

Tatsuhiko Urahata

Cast-

 Kôhei Amasaki, Sayumi Suzushiro, Yûki Hirose

IMDb Rating- 

8

Rotten Tomatoes-

 76
In High Score Girl, Sixth-grader Haruo Yaguchi is addicted to arcade games and aspires to become a pro player. He had a reputation for being the hardcore gamer in the local arcades, but his pride was quickly crushed when a lady named Akira beat him up.
At his regular seedy arcade, a persistent gamer who is terrible at sports and academics suddenly meets his match—his wealthy classmate Akira. The fact that someone was a challenge worth to him was exciting, even though he could not accept that he lost at Fighter II.
13. Monthly Girls' Nozaki-Kun
Director- 

Ryôhei Takeshita

Writer- 

Yoshiko Nakamura

Cast-

 Yûichi Nakamura, Ari Ozawa, Masumi Tazawa

IMDb Rating- 

7.6

Rotten Tomatoes-

 88
The foundation of misunderstandings serves as the foundation for Monthly Girls Nozaki Kun, one of the best romance anime.
This cute anime begins with a girl admitting her feelings for a cold and stoic boy at school, only to discover that he is a shoujo mangaka. The love follies of Chiyo Sakura, a high school student. She ends up serving as his assistant due to yet more misconceptions. The heartbreaking truth of falling in love with intellectual people is the focus of this entire series.
12. Violet Evergarden
Director: 

Taichi Ishidate 

Writer: 

Reiko Yoshida

Cast: 

Daisuke Namikawa, Takehito Koyasu

IMDb Ratings: 

8.5

Rotten Tomatoes Score: 

NA
Another slice-of-life anime from Kyoto Animation is called "Violet Evergarden." It relates to the tale of Violet, a young girl who was once entangled in the carnage of the Great War.
She quit her job with her adoptive family and started to work for the post office. She witnesses an auto memory doll in action as it records a person's ideas on paper. Violet finds it intriguing and desires to become her auto-memory doll.
She finds the idea deeply amusing and decides to work as one herself. This is the beginning of her adventure, which not only helps her reshape the lives of the people she works for but also finds out the purpose of her life.
11. Ouran High School Host Club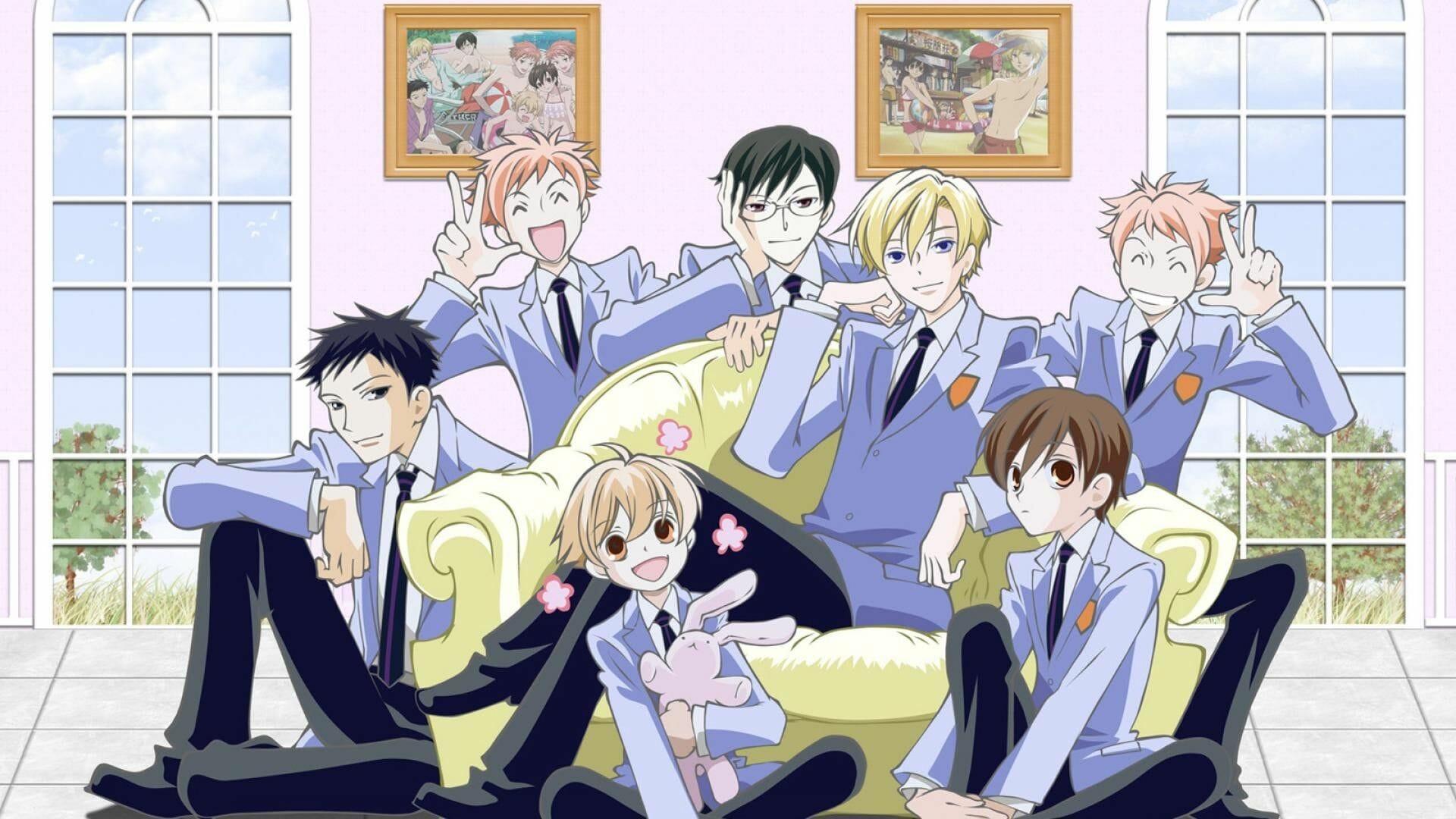 Director: 

Takuya Igarashi

Writer: 

Yoji Enokido

Cast: 

Maaya Sakamoto, Mamoru Miyano, Masaya Matsukaze

IMDb Ratings: 

8.2

Rotten Tomatoes Score: 

NA
Haruhi, a scholarship student at the esteemed Ouran Academy, is the story's subject. While looking for a place to study, she came upon The Host Club, a group of gorgeous men who mistook her for a boy because of how she looked.
To pay off an eight million yen debt, Haruhi destroys a beautiful vase and is made to work as an errand boy for them. This shoujo anime will fascinate you because of its romance, sardonic humor, laid-back atmosphere, and lively characters who frequently break the fourth wall. Numerous life lessons are learned in one of the greatest romantic comedy animes ever made.
10. Neon Genesis Evangelion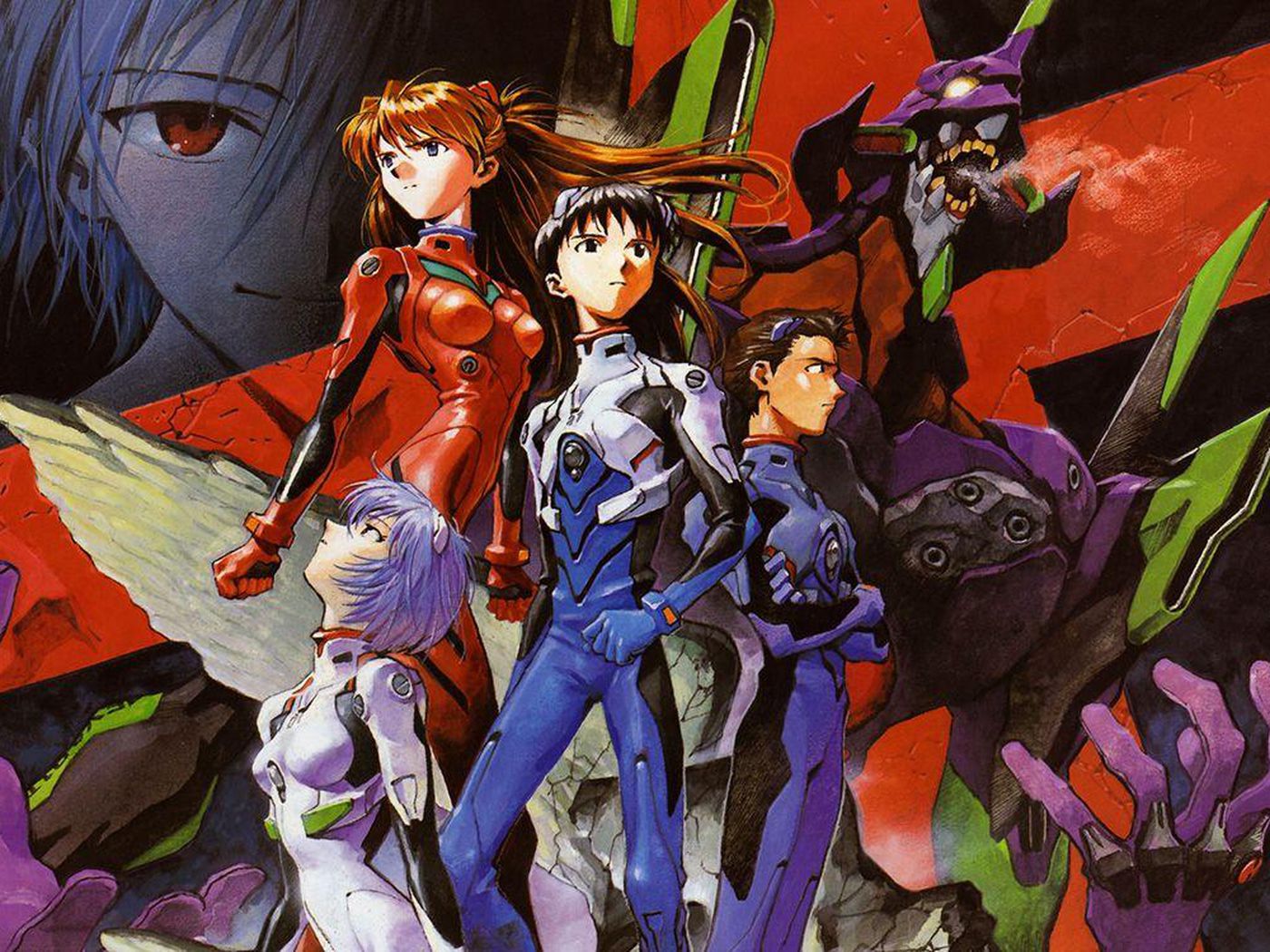 Director: 

Hideaki Anno

Writer: 

Hideaki Anno

Cast: 

Maaya Sakamoto, Mamoru Miyano, Masaya Matsukaze

IMDb Ratings: 

8.5

Rotten Tomatoes Score: 

100
It begins as a conventional Mecha drama focusing on "saving the world." Still, towards the end, it has entirely changed into a psychological drama with many hidden agendas and essential themes.
Told "Neon Genesis Evangelion" is a masterpiece and will likely continue to hold that reputation for quite some time. In terms of romance, the show depicts instances where Shinji, the lead character, appears to develop feelings for each of the three female protagonists at various times in time.
In addition, there are indeed tender romantic exchanges between Misato and Kaji, who have been dating for a very long time.
9. Naruto
Director: 

Hayato Date

Writer: 

Masashi Kishimoto

Cast: 

Maile Flanagan, Flanagan Troy Baker

IMDb Ratings: 

8.6

Rotten Tomatoes Score: 

NA
We all surely know about the Naruto fandom, a classic shounen. An enormous demon called Kyuubi, the Nine-Tailed Fox, ravaged Konohagakure, the Hidden Leaf Village, just before Naruto Uzumaki was born. The village's leader, the Fourth Hokage, sacrificed his life to stop the Kyuubi's rampage by sealing it inside the newborn Naruto.
The hyperactive ninja is now living in Konohagakure with his knuckleheads. He is not a village despite trying to find his place in his town. As he pursues his goal of becoming the Hokage of Konohagakure, he also faces some deadly foes.
Ninja characters such as Naruto and others use chakra energy to battle with various Ninja techniques. Hinata was another character who admired Naruto.
8. My Little Monster 
Director: 

Makoto Shinkai

Writer: 

Clark Cheng

Cast: 

Ryûnosuke Kamiki, Mone Kamishiraishi, Ryô Narita

IMDb Ratings: 

8.4

Rotten Tomatoes Score: 

-%
Haru, a fellow outcast, becomes Shizuku's first friend. Shizuku is a stern young woman who solely cares about her grades and accomplishments as she is in high school, almost like a no-nonsense girl.
He is a wild man with an explosive nature who acts erratically. The duo learns everything there is to know about love and friendship as they traverse the challenges and roadblocks of high school and adolescence.
This anime has a slice-of-life feel and is a sweet love story. Shizuku is an odd shoujo lead, while Haru is an entertaining and unexpected male lead who will keep you guessing what he'll do next.
7. Your Lie In April
Director- 

Kyōhei Ishiguro

Writer- 

Takao Yoshioka

Cast-

 Natsuki Hanae, Risa Taneda

IMDb Rating- 

NA

Rotten Tomatoes

– NA
"Your Lie in April," a romantic drama adapted from the manga series of the same name by Naoshi Arakawa, is a tale of hardship and self-discovery. Even seasoned artists appreciate the extraordinary pianist Kousei Arima for his talent.
However, the young boy tries to deal with the terrible reality of his mother's sudden death, and as a result of the stress, he cannot hear the sound of his piano for the ensuing years.
Arima's life is spiraling out of control when he meets a young lady, Kaori Miyazono, a stunning violinist who encourages him to pick up the piano once more and competes with him.
Arima's experience aids in his recovery from despair, but Kaori is concealing a harsh reality that can send him back over the edge. It would be best to watch this great movie to discover how the story revolves.
6. Flavors Of Youth
Director- 

Haoling Li, Yoshitaka Takeuchi, Xiaoxing Yi

Writer- 

Cast-

 George Ackles, Taito Ban

IMDb Rating- 

6.6

Rotten Tomatoes: 

NA
The anime movie "Flavors of Youth" is divided into three distinct chapters. Each chapter's narrative unfolds in a brand-new city as it examines life's everyday pleasures through classic stories of love and sensual memories.
This anthology incorporates several aspects of Chinese culture with powerful images that will primarily appeal to Chinese viewers. Despite this, everybody can relate to their ideas about the fleeting essence of existence.
Flavors of Youth is the ideal romantic anime movie to watch if you don't feel like committing to something long but still want to go on a nostalgic journey.
5. Fullmetal Alchemist: Brotherhood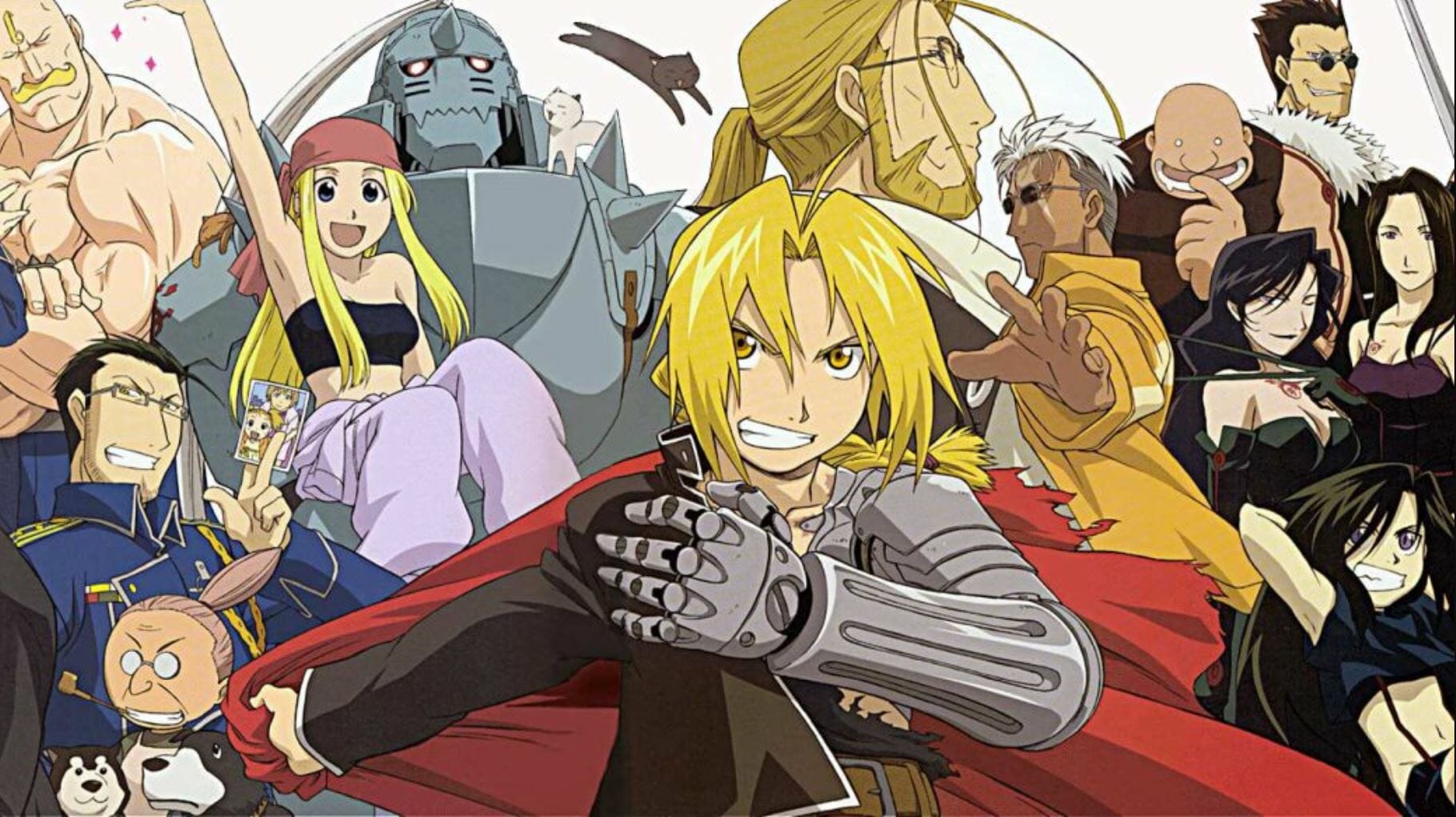 Director

: Yasuhiro Irie

Writer

: Hiroshi Ōnogi

Cast: 

Kent Williams, Iemasa Kayumi, Vic Mignogna

IMDb: 

9.1

Rotten Tomatoes: 

100%
Despite being an action anime, Fullmetal Alchemist is also one of the most emotional shows. Eric and his family live with one aim: to correct the grave mistake they made as children when they forgot about the ultimate rule of alchemy: to achieve what you want, you must sacrifice something else.
This show has a lot of love, from family to friends to true romance. Among its many highlights are the colorful main character, deep philosophical undertones, and awesome magical battles.
4. A Silent Voice
Director: 

Naoko Yamada

Writer: 

Naoko Yamada

Cast: 

Saori Hayami, Miyu Irino

IMDb Ratings: 

8.2

Rotten Tomatoes Score: 

95%
The protagonist of the romance anime on Netflix movie "A Silent Voice," created by Kyoto Animation Studio, is a dissatisfied adolescent named Shouya Ishida.
He and many of his classmates brutally abuse Shouko Nishimiya, a new deaf girl and a transfer student, to pass the time. Because when the school administration learns of this later, only he is held accountable for everything that was done to her.
The entire school soon shuns him, and he spends the remainder of middle school and high school alone. Then, finally, he decides to meet Shouko again and repair any harm he may have caused after realizing his errors a long time later.
What comes next is a heartwarming tale about a little boy who attempts to atone for his previous regrets. In addition to a beautiful, touching plot, "A Silent Voice" also features some gorgeous graphics and musical scores. The love story is perfect in this one.
3. Clannad 
Director: 

Tatsuya Ishihara 

Writer: 

Fumihiko Shimo

Cast: 

Yuichi Nakamura, Mai Nakahara

IMDb Ratings: 

8.6

Rotten Tomatoes Score: 

NA
Clannad is a raw, emotionally engaging anime that is one of the rawest series. Typically, the movie begins with a depressed guy attending a new high school and finding himself in a harem. However, the characters shine brightly in this series.
Each one has a tragic backstory with a sympathetic ending. Nagisa's dream is to revive the drama club, but she has been held back for a year because of a severe illness. First, Tomoya asks Nagisa why she's been held back. Then, with the help of four girls and the claim that he cannot do anything else, he decides to assist her in her goal.
Tomoya spends more time with the girls, so he learns about their problems. After helping each girl overcome her obstacles, he realizes that life isn't as dull as he once thought. This is one of the best romance anime on Netflix.
2. Your Name
Director: 

Makoto Shinkai

Writer: 

Clark Cheng

Cast: 

Ryûnosuke Kamiki, Mone Kamishiraishi, Ryô Narita

IMDb Ratings: 

8.4

Rotten Tomatoes Score: 

NA
One of the most well-known anime films ever is called Your Name. Fans adore it for its stirring narrative and stunning images. The story's subject is two people who reside in entirely different locations and exchange souls.
While Taki attends high school and is a city kid who leads a hectic life, Mitsuha aspires to live in a city. Then, one day, Mitsuha wakes up in Taki's body and finds that things are no longer as they used to be. They must now collaborate to find a solution.
This, along with having an emotional storyline, also has fantasy elements. It is one of the best sad anime romance movies on Netflix.
1. Love, Chunibyo & Other Delusions! 
Director: 

Tatsuya Ishihara

Writer: 

Katelyn Barr

Cast: 

Jun Fukuyama, Maaya Uchida, Chinatsu Akasaki

IMDb Ratings: 

8.4

Rotten Tomatoes Score: 

NA
To move past his secondary school "Chunibyo" period of playing as a fantasy hero, "Dark Flame Master," Yuuta enrolls in high school, where no one knows who he is.
Unfortunately, Rikka, a strange girl with an eyepatch and her affliction, is encountered by Yuuta as he attempts to hide his terrible secret.
What makes it great: To move past his middle school "Chunibyo"/ dark secret time of dressing up as a fantasy hero, "Dark Flame Master," Yuuta enrolls in high school where no one knows who he is.
Unluckily for Yuuta and his attempts to hide his sinister secret, Rikka, an eccentric lady with an eyepatch and her Chunibyo affliction, comes into his life. The romantic side of this anime is undoubtedly worth a watch.