Are you mad over the best anime series Attack on Titan? Do you wish more such anime-like attacks on titan were created? If your answers to this and such related random questions are Yes. You must know about the following hidden gems in Anime that have a similar or at times too close a plot.
Attack On Titan
First, let's understand why this series has won so many hearts so far. This Japanese animated series has one fascinating theme, which involves an animated and fantasy-filled world. This introduces the audience to a world beyond imagination, involving monsters, dark lives, and threats to human survival.
Dark Fantasy Anime
Away from our chaotic reality, this world is simply filled with dark stories, violence, monsters, world wars, supernatural forces, the industrial revolution, monsters called origami, life-threatening viruses, fantasy races, monster human hybrids, dark fantasy adventures, dark monsters, etc.
Post-Apocalypse Anime
Apocalypse anime and post-Apocalypse are the hit manga anime themes that have taken over the interest of a large group of audience. This popular series has put together an excellent plot, powerful characters, and events that show the most destructive nature of the post-apocalyptic world.
A world where the human race is thriving to survive and struggling to escape the wrath of monsters who have captured the Earth altogether.
This calls for a war against the devils. This requires someone to dare and stand against the bad and restore the good.
List of Top 35 Similar Anime
It is wrong to say that only the list mentioned here is enough or is the limit. But, to put it correctly, there is no denying in saying that no matter what you miss out on, this is a perfect list of 30 top options that you must cover if you love the theme and almost everything about Attack on Titan.
The following list includes Anime like an attack on titan, best dark fantasy anime, love attack, dark themes, eating human flesh, major horror scenes, humanoid shape-shifting creatures, killing supernatural forces, video game adaptations, dark Anime, superhuman-like powers, God arcs, famous video game series, etc.
35. Re: Zero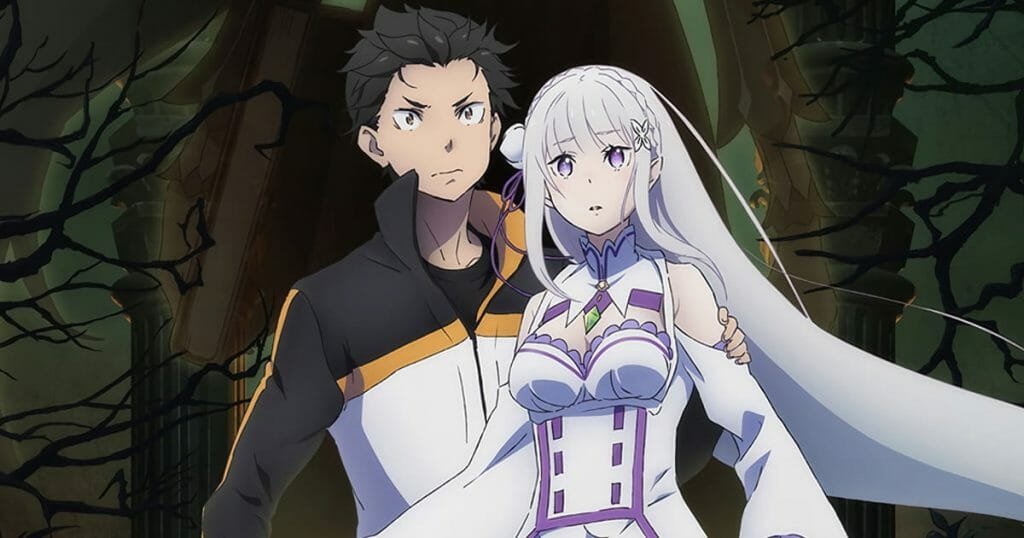 Director: Masahru Watanabe
Writer: Masahiro Yokotani
Cast: Rem, Subharo Natsuki, Felix Argyle, Emilia, Roswaal L Mathers, Crusch Karsten.
IMDB: 8.1/10
Platforms: Netflix
Subaru Natsuki is a NEET who is unexpectedly transported to a fictional world. He is killed right away while attempting to assist a youthful half-elf he enlists, Emilia, a contender for the next leader of the Kingdom of Lugunica, before being revived some hours later. Subaru realizes that he can turn back the clock after dying several times. After successfully assisting Emilia, Subaru begins working as a butler in one of the Roswaal Mathers' Mansions. Subaru, out of appreciation and adoration for Emilia, uses his newly found power to safeguard her and aid in her aspirations to be ordained a future queen while also assisting other friends.
34. Yuri On Ice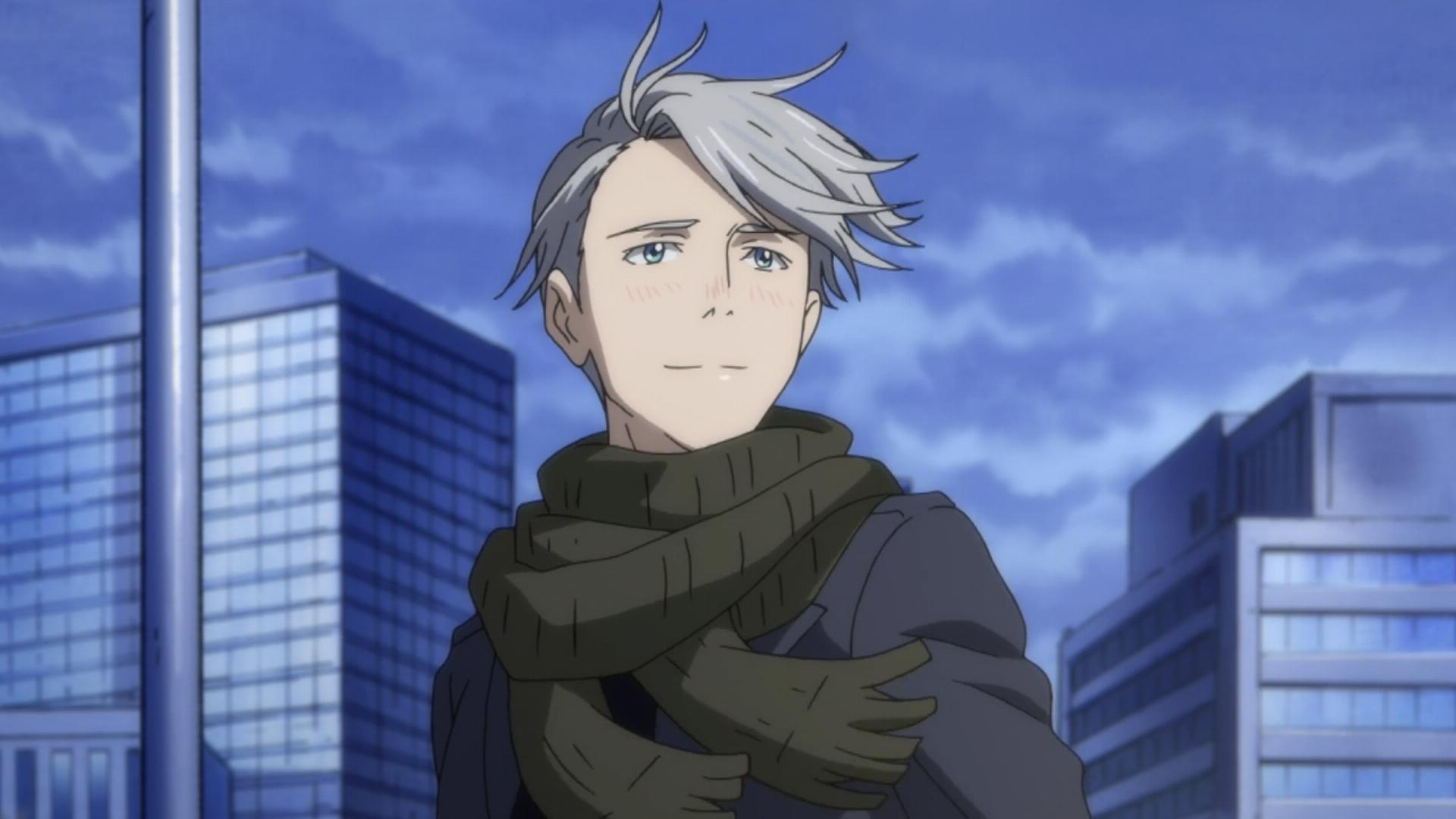 Director: Sayo Yamamoto
Writer: Sayo Yamamoto
Cast: Victor Nikiforov, Yuri Plisetsky, Otabek Altin, Christophe Giacometti, Phichit Chulanont, Makkachhin.
IMDB: 8.3/10
Platforms: Crunchyroll
After some humiliating loss in the Grand Prix Final and other competitive market losses, 23-year-old Japanese speed skater Yuri Katsuki evolves mixed emotions about skating and suspends his career; after 5 years abroad, he returns to his homeland of Hasetsu in Kyushu. Yuri visits his close friend Yuko at an ice rink and flawlessly imitates his idol, Russian speed skating champion Victor Nikiforov. Victor is intrigued when secretly taped clips of Yuri's performance are shared with the world. He journeys to Kyushu with a proposal to coach Yuri and revitalize his figure-skating career.
33. Code Geass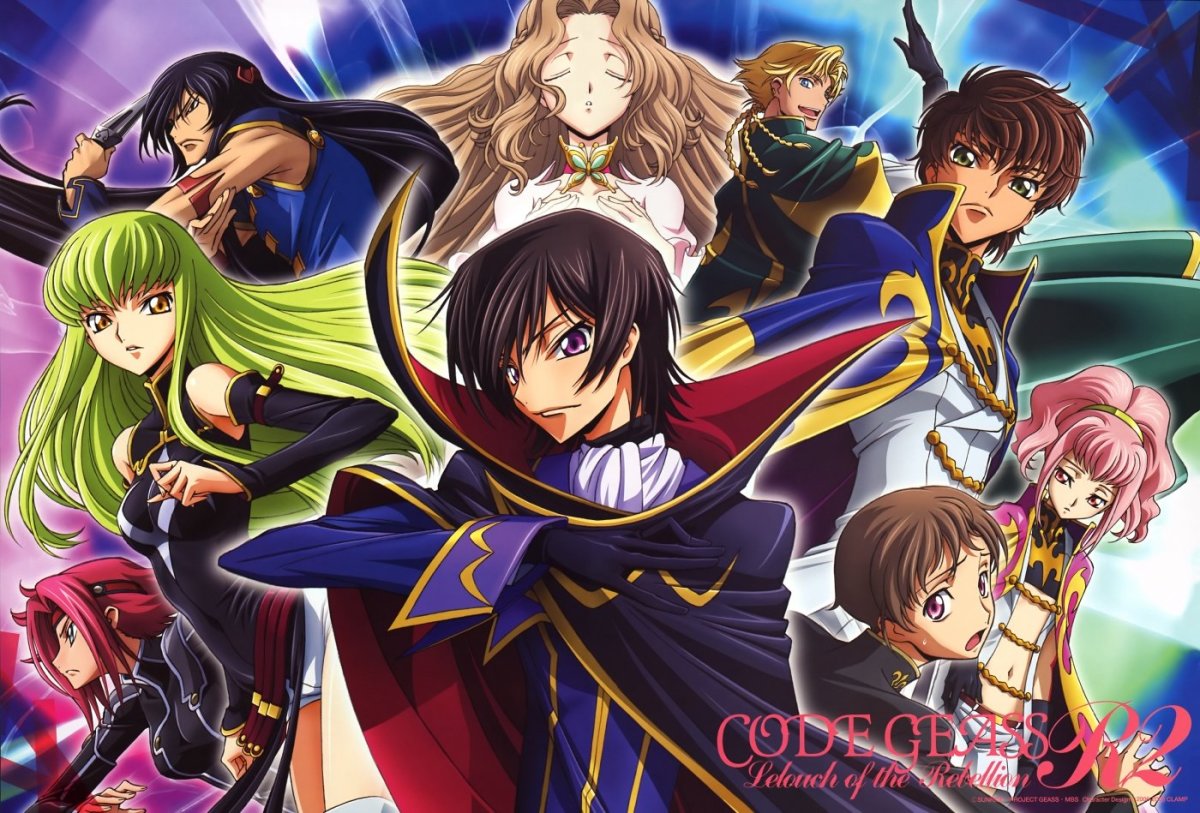 Director: Goro Taniguchi
Writer: Ichiro Okouchi
Cast: Lelouch Lamperouge, CC, Kallen Stadtfeld, Suzaku Kururugi, Euphemia Li Britannia, Shirley Fennett.
IMDB: 8.7/10
Platforms: Netflix
Lelouch vi Britannia is a British prince in exile, the son of King Charles zi Britannia and his aristocratic paramour Marianne vi Britannia. Nunnally vi Britannia, Lelouch's sister. Marianne was brutally killed in the palace, and although unable, who experience the crime, she was so traumatized that she destroyed her vision and ability to move around. Lelouch is enraged at his father, believing he failed his mother and sister by turning a blind eye to their mom's death and having failed to continue pursuing her killer. Lelouch and Nunnally are taken to Japan as political fodder to deceive the Japanese government. Britannia attacks and defeats Japan after siblings are sent there.
32. Chainsaw Man
Director: Ryu Nakayama
Writer: Tatsuki Fujimoto
Cast: Denji, Makima, Pochito, Himeno, Aki Hayakawa, Kobeni Higashiyama, Kishibe.
IMDB: 8.5/10
Platforms: Netflix
Denji is a young person enslaved by poverty, functioning as a Devil Hunter to repay his passed-away father's liabilities to the yakuza, assisted by Pochita, his beloved dog and Chainsaw Devil. The yakuza betray Denji and murder him in exchange for an agreement with the Zombie Devil. Pochita agrees with Denji, combining him into a human-devil Hybrid in exchange for Denji living out his fantasies of living a simple life, such as eating bread with jam or becoming romantically involved with and being intimate with a woman. Denji transforms into Chainsaw Man and slaughters the yakuza by having to pull on a cord in his chest. In the immediate wake, he joins the Public Safety Division, a squad of govt Devil Hunters.
31. Death Note
Director: Tetsuro Araki
Writer: Toshiki Inoue
Cast: Light Yagami, L, Ryuk, Mello, Touta Matsuda, Nate River, Teru Mikami.
IMDB: 9/10
Platforms: Netflix
Light Yagami, a disgruntled senior in high school in Tokyo, discovers the "Death Note," a mysterious black pad of paper that really can murder anyone if the person understands the user's name and face. Light, previously frightened of the Death Note's god-like power, wants to consider the options of the Death Note's skills and slaughters elevated Japanese criminals before moving on to criminal organizations. Five days after uncovering the notebook, Light is decided to visit by Ryuk, a "shinigami" and the former owner of the Death Note. Ryuk, invisible to those who haven't touched the notebook, uncovers that he decided to drop it upon the human world out of lethargy and finds Light's actions amusing.
30. Fullmetal Alchemist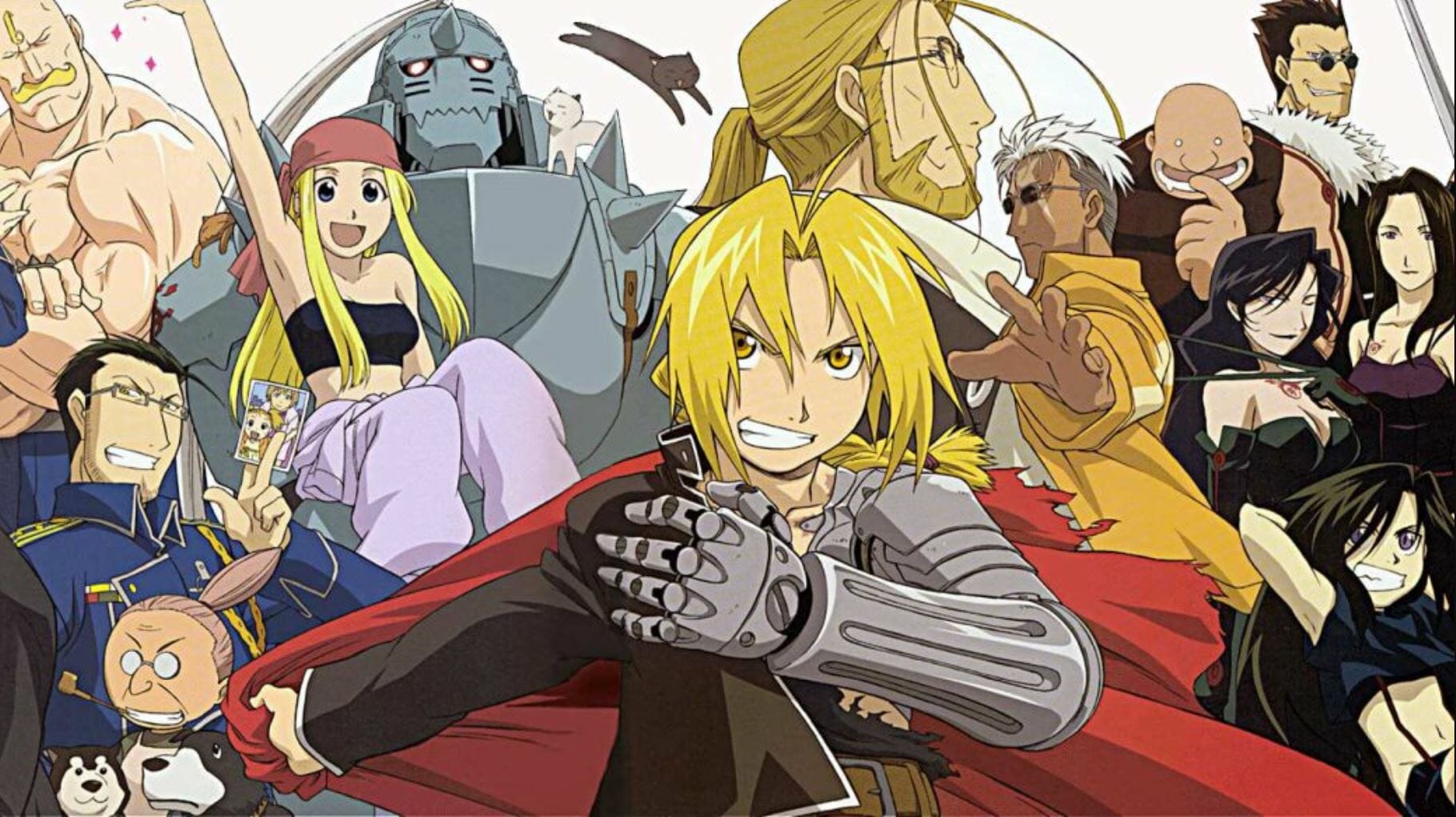 Director: Seiji Mizushima
Writer: Sho Aikawa
Cast: Vic Mignogna, Aaron Dismuke, Rie Kugimiya, Romi Park, Maria Tamar, Travis Willingham
IMDb: 8.5/10
Platforms Available: Hulu (Free Trial)
To save a tragedy, they unknowingly step into another one. To bring back their old mother, two brothers, Alphonse Elric and Edward Elric, attempted a human transmutation experiment.
Though they were able to give back life to their mother, unfortunately, this experience failed, and as a result, the two brother's bodies appeared to be damaged.
This means that immortal souls have to face multiple obstacles to restore their damaged bodies. This is another excellent dark fantasy genre series that is exciting and similar to Attack on Titan.
29. Shiki
Director: Tetsuro Amino
Writer: Kenji Sugihara
Cast: Toru Ohkawa, Kazuyuki Okitsu, Koki Uchiyama, Wataru Takagi, Izumi Sawada, Yasuaki Takumi, Nozomi Sasaki, Haruka Tomatsu
IMDb: 7.6/10
Platforms Available: Crunchyroll
Shiki and Attack on titan share various elements used in both series.
The difference can be made out as Shiki, and one side has a plodding start to its dramatic scenes and significant actions. In contrast, the Attack on Titan is attacking and projecting active actions from the very start.
Looking at the similarities, one such central noted point can be how in Shiki, the whole village is in danger. In the Attack on titan, the whole planet is in danger.
28. Deadman Wonderland
Director: Koichiro Hatsumi
Writer: Yasuyuki Muto
Cast: Greg Ayres, Monica Rial, Kanehira Yamamoto, Kana Hanazawa, Romi Park, Aaron Dismuke, Josh Grelle
IMDb: 7.2/10
Platforms Available: Netflix
The plot of this series is mysterious, as an innocent young man has been charged with the murder of his entire class. Being the sole survivor and the planet's only hope, he must act maturely.
His complete survival is a disaster, a dangerous threat to his existence. It is indeed thrilling to experience this dark-themed drama series loaded with mysteries, adventures, and constant struggle, making way for one's survival.
27. Castlevania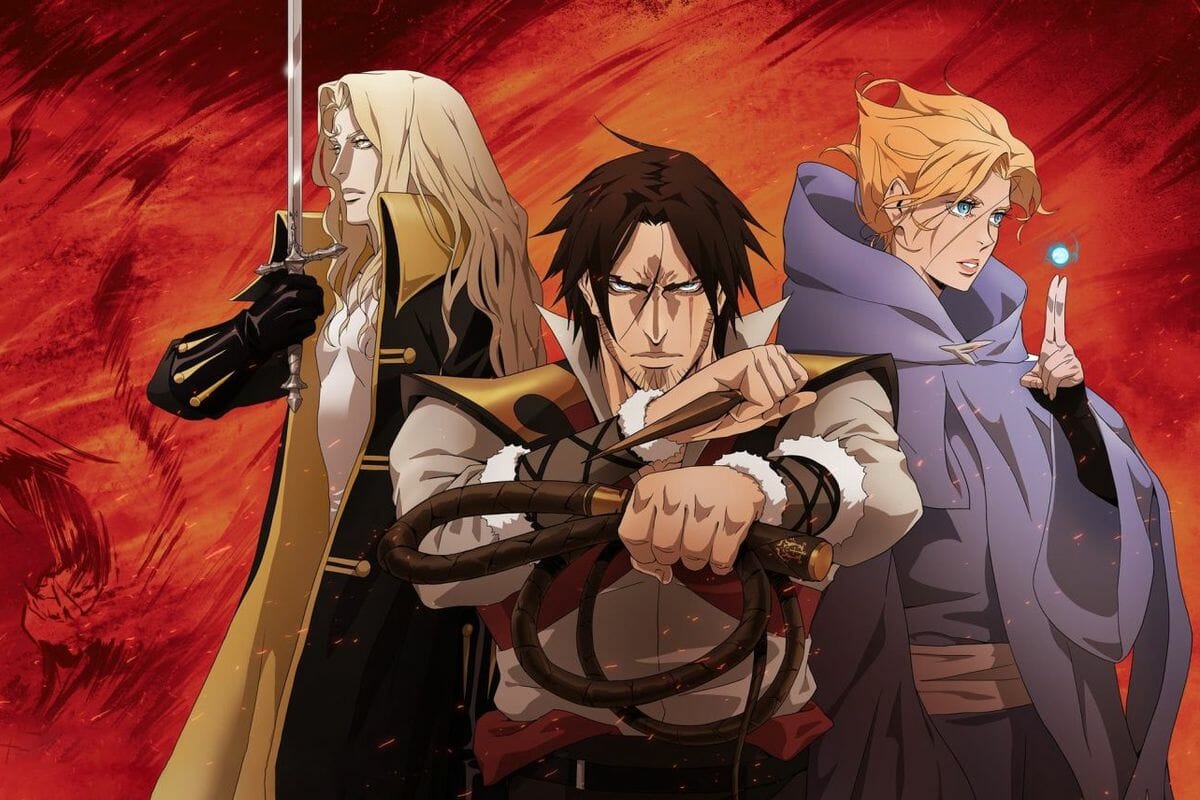 Director: Sam Deats, Adam Deats, Spencer Wan, Amanda Sitareh B.
Writer: Warren Ellis
Cast: James Callis, Richard Armitage, Theo James, Alejandra Reynoso, Jaime Murray, Adetokumboh M'Cormack, Emily Swallow
IMDb: 8.3/10
Platforms Available: Netflix
This series is already famous as it is based on video games. It has been ruling the popular online streaming platform. This series is again one that resembles an attack on titan, though, unlike titans, it instead has vampires as the evil creatures.
This series has an engaging plot, creative action scenes, and well-written characters. Vampires hold supremacy, but it will again prove how bold humanity can be through their unique way.
26. Hellsing Ultimate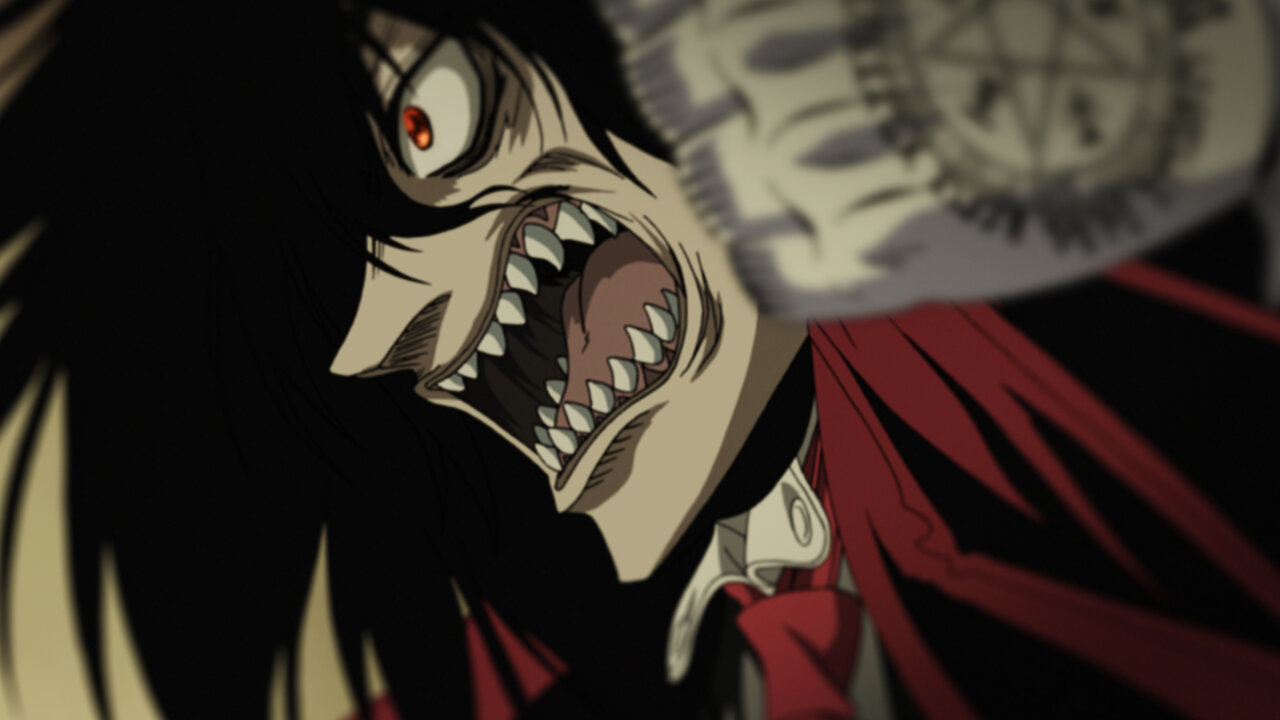 Director: Umanosuka Iida, Yasunori Urata
Writer: Chiaki J. Konaka
Cast: Katie Gray, Victoria Harwood, Crispin Freeman, Ralph Lister, Fumiko Orikasa, Joji Nakata, Yoshiko Sakakibara, Gildart Jackson
IMDb: 7.8/10
Platforms Available: Netflix
The plot has the central theme of dark fantasy, just as you have experienced in Attack on Titan. Also, it is a vampire anime show. In this series, you will get to see Vampires and Supernatural powers taking over the planet and killing humanity for no good reason.
Hellsing is a powerful organization effectively run by a woman. Thus, holds an army and her favorite vampire named Alucard. It is simply adventurous to watch this series.
25. Ao No Ekusoshisuto-Blue Exorcist
Director: Tensai Okamura
Writer: Ryota Yamaguchi
Cast: Nobuhiko Okamoto, Bryce Papenbrook, Jonny Yong Bosch, Jun Fukuyama, Brian Beacock, Koji Yusa, Kana Hanazawa
IMDb: 7.5/10
Platforms Available: Netflix, Crunchyroll, Hulu (Free Trial)
Blue Exorcist follows the action-filled adventures and fights a son fights against his father. The series moves forward as this young man soon discovers that he is the son of Satan.
Satan, who is the God of hell. This shifts his whole life, and he must step out to save the world from his father's furious moves and destructive actions.
The young man must get himself into the True cross academy, as to fight Satan, it will take a lot of massive power and skills. This whole wrath-based plot is somewhat similar to the series Attack on Titan.
24. Owari no Seraph-Seraph of The End
Director: Daisuke Tokudo
Writer: Hiroshi Seko
Cast: Miyu Irino, Saori Hayami, Micah Solusod, Nobuhiko Okamoto, Chris Burnett, Felecia Angelle
IMDb: 7.5/10
Platforms Available: Netflix
What will quickly remind you of the Attack on titan if you watch this series is its dark themes, scenes full of action and the setting, which is the post-apocalypse era.
In the present time, every single adult had been destroyed, leaving only the little kids aged up to 13 years. Vampires and other wandering creepy creatures cruelly capture Earth.
The only possible way to achieve sustenance and keep one's life protected is by trading blood with these creatures. Amongst the survivors, some appear to be brave and took a stand to take revenge and save the planet from this disaster.
23. Elfen Lied – Erufen Rito
Director: Mamoru Kanbe
Writer: Takao Yoshioka
Cast: Sanae Kobayashi, Mamiko Noto, Chihiro Suzuki, Kira Vincent-Davis, Sam Saletta
IMDb: 7.9/10
Platforms Available: Amazon Prime Video
This Anime has the unique kind of monsters that you must give yourselves a chance to watch, especially if Attack on Titan has already been your favorite series.
In this series, you will get the chance to see a cute pink-haired girl, who seems to be cute in appearance, but only until her secret powers that helped her eventually to fight and win against these monstrous creatures.
22. Gantz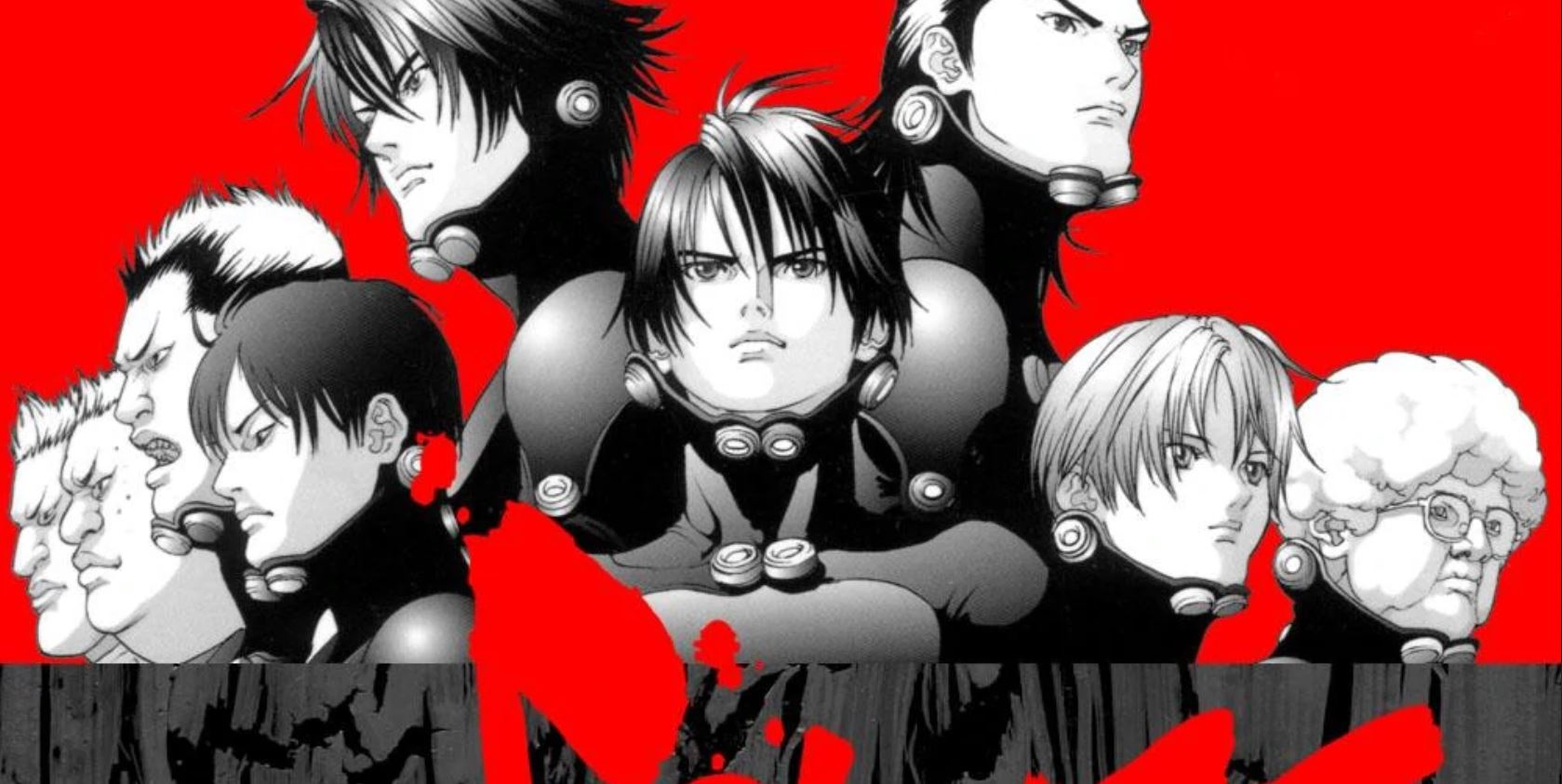 Director: Ichiro Itano
Writer: Masashi Sogo
Cast: Hiroshi Kamiya, Chris Patton, Daisuke Namikawa, John Swasey, Kira Vincent-Davis
IMDb: 7.2/10
Platforms Available: Netflix
Gantz is a sphere-shaped black color giant ball that recruits a group of people to save the falling Earth.
The planet needs urgent protection as it faces the sudden Attack of monsters and other demons. This reminds me of the similar story plot of Attack on Titan.
21. Claymore
Director: Hiroyuki Tanaka
Writer: Yasuko Kobayashi
Cast: Todd Haberkorn, Houko Kuwashima, Chermi Leigh, Stephanie Young, Motoki Takagi, Toru Nara, Caitlin Glass, Monica Rial
IMDb: 8/10
Platforms Available: Crunchyroll, Amazon Prime, Hulu
Another dark fantasy anime like Attack on Titan certainly delivers as much freshness as it will have similarities.
The setting is that of a medieval island. This place is cruelly attacked by shape-shifting creatures whose freedom wanders around the Earth.
Interestingly, a woman is the main character, a warrior who holds this mighty claymore sword. She is all set to save the Earth and kill aliens. Those monsters claim to eat human flesh. Thus, ultimately promising to protect humanity.
20. Sidonia No Kishi – Knights of Sidonia
Director: Kobun Shizuno
Writer: Sadayuki Murai
Cast: Pete Sepenuk, Ryota Osaka, Takahiro Sakurai, Aki Toyosaki, Aya Suzaki, Ayane Sakura, Sayaka Ohara, Hisako Kanemoto, Tomohiro Tsuboi
IMDb: 7.8/10
Rotten Tomatoes Rating:
Platforms Available: Netflix
This post-apocalyptic series will introduce the viewers to the planet Earth, which is in the time frame 100 years from now. Here, the whole Earth has been destroyed.
Monsters have taken over the planet and completely restructured it in their comforting way. This is where Sidonia comes into the story. Ensuring to free the world of these evil forces. Depending against creepy monsters called Gauna.
19. World Trigger
Director: Mitsuru Hongo, Kouji Ogawa, Morio Hatano
Writer: Hiroyuki Yoshino, Sakimoto Sakai
Cast: Yuki Kaji, Tomo Muranaka, Brian Doe, Hideyuki Tanaka, Yuichi Nakamura, Caitlyn Bairdtow, Eri Nakao, Takeshi Kusao
IMDb: 7.6/10
Platforms Available: Netflix
This series follows a similar plot as is explored in Attack on titan. As the plot unfolds, we see that a starling event happened through which a magical door burst open. This causes significant havoc within the minds of ordinary human beings.
Yuma Kuga and Osamu Mikumo working and even must work together to save the planet from this sudden arrival of unnamed aliens.
18. Kiseiju: Sei no Kakuritsu Parasyte- The Maxim
Director: Kenichi Shimizu, Chie Yamashiro
Writer: Shoji Yonemura
Cast: Nobunaga Shimazaki, Brittney Karbowski, Adam Gibbs, Aya Hirano, Kana Hanazawa, Luci Christian Terri Doty, Kiyono Yasuno, Rena Maeda
IMDb: 8.3/10
Platforms Available: Netflix
When suddenly gets infected, a growing young kid partially converts half into a parasite and remains half in human form.
He must get used to living with a parasite monster and as a human being at the very same time. Though this will essentially take away a lot of his strength and energy, Also, he will be in a dilemma at times, but he eventually has to accept his due personality.
17. Ajin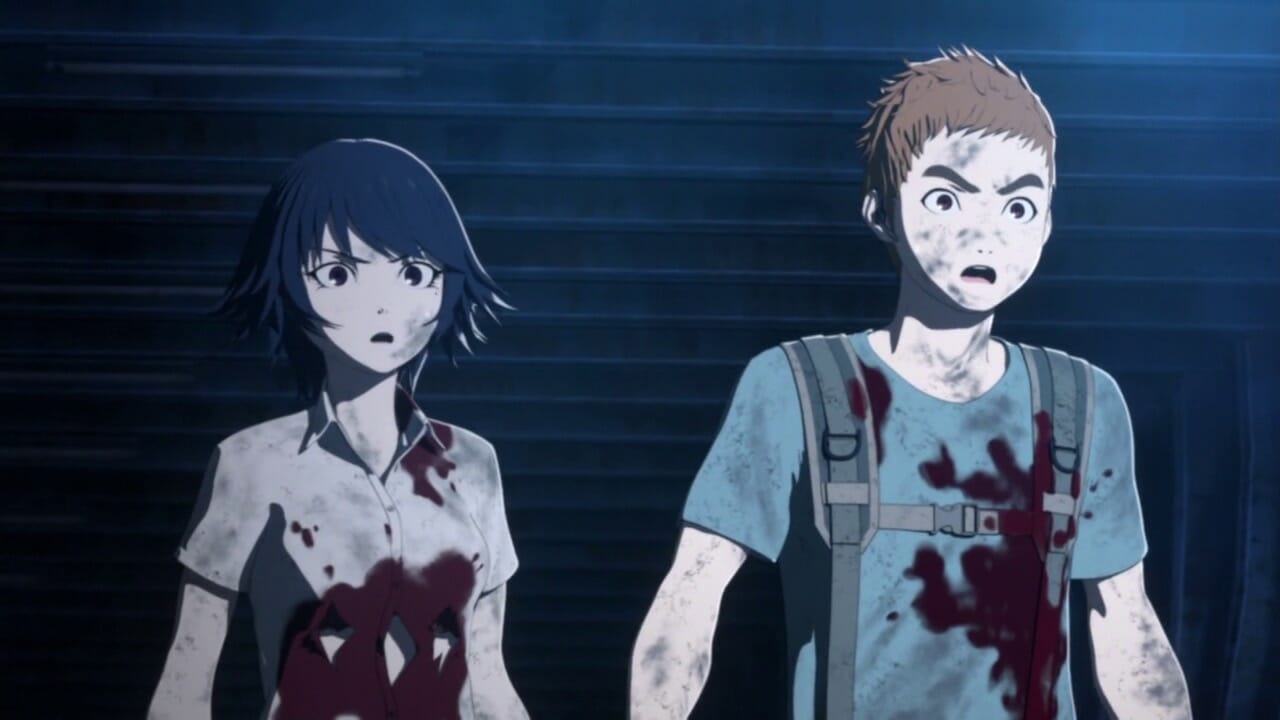 Director: Hiroyuki Seshita, Hiroaki Ando
Writer: Hiroshi Seko
Cast: Mamoru Miyano, Johnny Yong Bosch, Todd Haberkorn, Kaiji Tang, Barbara Goodson, Kirk Thornton, Jamieson Price
IMDb: 7.6/10
Platforms Available: Netflix
Animes are full of mysteries and discoveries. This series has an exciting action-horror plot. This revolves around an Ajin who holds immoral abilities.
A school-going kid named Kei Nagai discovers the extraordinary powers of Ajin. This further leads him to go through various obstacles to win.
As an Ajin, he is considered dangerous, with the unique abilities to heal wounds and create black ghosts. These are just a few abilities out of a long list of abilities they possess.
16. The Promised Neverland
Director: Mamoru Kanbe
Writer: Toshiya Ono, Kaiu Shirai
Cast: Mariya Ise, Sumire Morohoshi, Lynn, Shinei Ueki, Yoshino Aoyama, Yuuko Mori, Mari Hino, Hiyori Kono, Koko Hayashi
IMDb: 8.4/10
Platforms Available: Funimation, Toonami
This has a post-apocalypse plot set in an orphanage where a little girl named Emma lives with other orphan kids. Everything has been going alright, and suddenly her life shifts.
Now, as she is aware of the whole dark truth, the truth is that these little innocent orphan kids are sent to the evil forces. It is just that she should find her way out of this dark place and get out into the free world.
15. Akama Ga Kill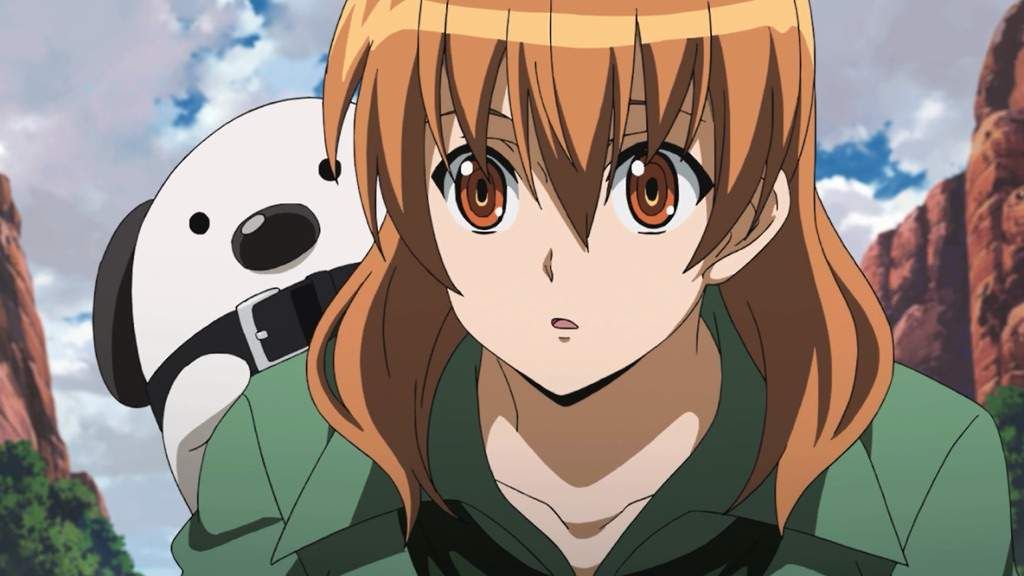 Director: Tomoki Kobayashi
Writer: Makoto Uezu
Cast: Sma Saito, Corey Hartzog, Molly Searcy, Sora Amamiya, Risa Mizuno, Yu Asakawa, Shelley Calene-Black, Allison Keith- Shipp
IMDb: 7.8/10
Platforms Available: Netflix, Hulu Plus
Often, the major threats are not only created by some alienated creepy looking creatures or monsters. It can sometimes be the corrupted government or someone hiding in an ordinary human body.
Tasumi is of innocent characteristics, but he decides to step into the city, coming from his village. He meets a dangerous group. But is aided by the forces.
14. Fate/ Apocrypha
Director: Yoshiyuki Asai
Writer: Yuchiro Higashide
Cast: Natsuki Hanae, Rumi Okubo, Maaya Sakamoto, Zach Aguilar, Erica Lindbeck, Yusuke Kobayashi
IMDb: 6.6/10
Platforms Available: Netflix
Japanese Anime is doubtlessly filled with every kind of theme, including the darkest ones. This Fate/ Apocrypha takes the viewers on an adventure, one of its kind.
In this series, seven servants from two separate clans pair up together, forming one team, step forward on an unusual quest to find Holy Grill.
This cup of immortality seems to form the basis of one's existence. So, it holds infinite powers. This is declared war between two sides, also a journey of self-realization to understand whether one is good or bad, or none of it.
13. Shin Sekai Yori- From The New World
Director: Masashi Ishihama
Writer: Masashi Sogo
Cast: Greg Ayres, Emily Neves, John Swasey, David Wald, Monica Rial, John Swasey, Kurt Bauer
IMDb: 8/10
Platforms Available: Crunchyroll
At the beginning of this post-apocalypse world, all seem peaceful and harmonious amongst the surviving humans, just like it was in Attack on titan.
Until, one ordinary day, a group of friends suddenly scratches out the shady past. Thus, revealing such mysterious secrets has been buried centuries back.
12. No.6
Director: Kenji Nagasaki
Writer: Seishi Minakami
Cast: Yuki Kaji, Yoshimasa Hosoya, Greg Ayres, Luci Christian, Kalob Martinez, Kiyono Yasuno, Hilary Haag, Lesley Tesh, Rei Sakuma, Kei Shindo, Masaki Terasoma, Kensuke Saro, Chris Hutchison
IMDb: 7.4/10
Platforms Available: 4anime (online)
A mysterious anime is full of drama, adventure and action. This tale will take us to a dystopian city called No.6. As much as the name sounds strange, so is whatever happens in it.
When strung together, Shion and Nezumi's separate life took us on a ride worth exploring. Strong characters as well as a strong plot.
When Shion, on his latest birthday, gets to be introduced with this strangely new connection named Nezumi, his life shakes, takes a twist and turns around completely.
This story presents a post-apocalypse world, where these two characters set off on fresh adventures. The setting simply reminds me of Anime like Attack on titan.
11. Sazan Aizu Seima densetsu- 3X3 Eyes-Legend of the Divine Demon

Director:  Daisuke Nishio Kazuhisa Takeuchi
Writer: Yuzo Takada, Akinori Endo
Cast: Akio Otasuka, Megumi Hayashibara, Koji Tsujitani, Hochu Otasuka, Ralph Lister, Maria Kawamura, Taliesin Jaffe, Wendee Lee, Yuji Okumoto, Lesley Boone, Mona Marshall
IMDb: 7.2/10
Platforms Available: Currently unavailable to stream.
This is understandably one of the best Dark Fantasy anime to date. Although their parts were once separate, Pai and Yakumo are now somehow seen connected and are seen playing the most significant part in the series.
Ever since Pai's pet got Yakumo injured, Pai jas stayed concerned and promised himself to work towards two primary goals from that very moment onwards.
These goals in association with Yakumo are not that simple or quick. As this means Pai has to call upon his hidden third eye, he must fight against various monsters that create immense obstacles, and he must make sure not to risk Yakumo's life in danger.
10. Neon Genesis Evangelion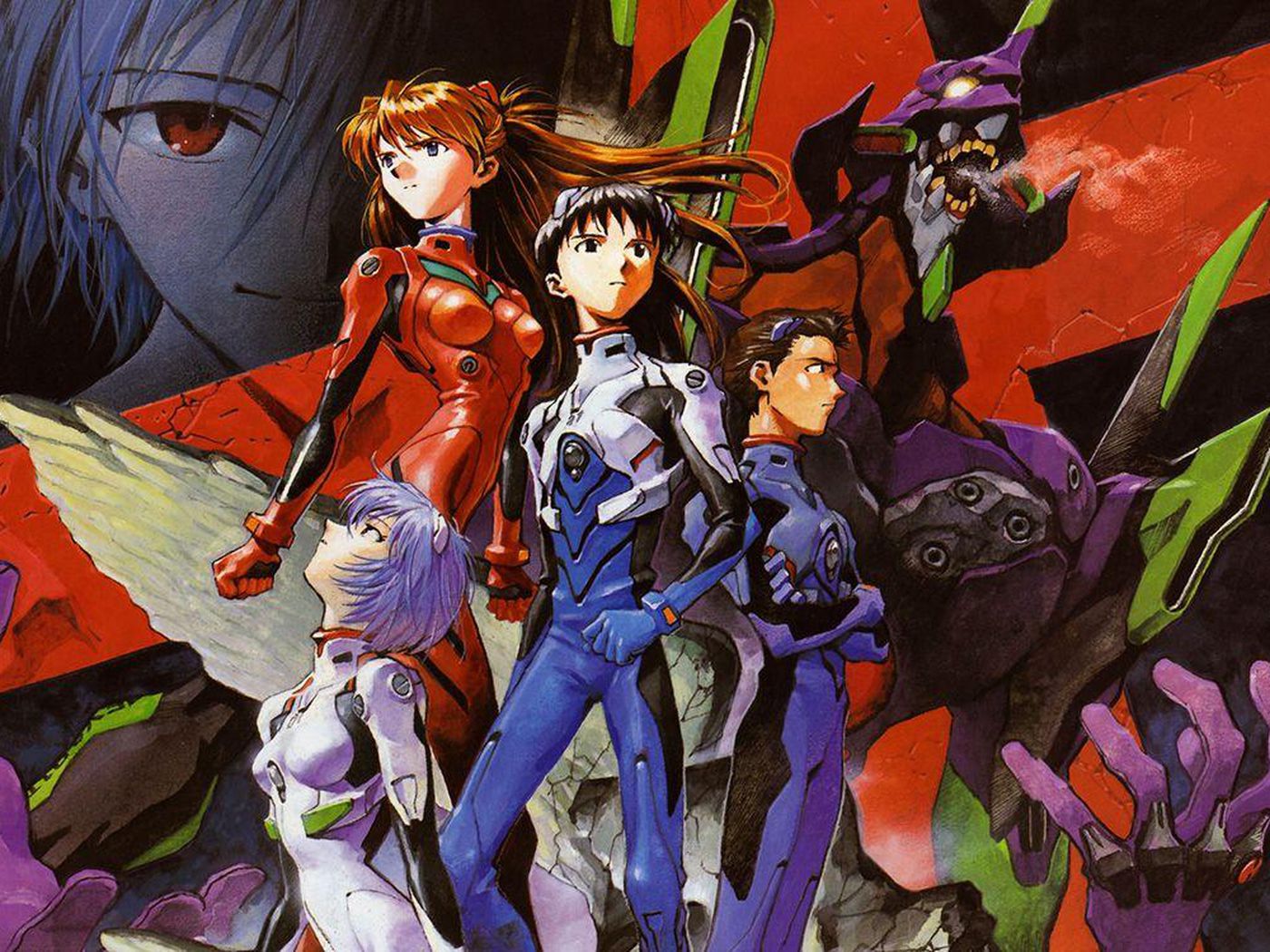 Director: Hideaki Anno
Writer: Hideaki Anno, et al.,
Cast: Allison Keith Shipp, Sue Ulu, Spike Spencer, Tristan MacAvery, Amanda Winn Lee, Guil Lunde, Tiffany Grant, Matt Greenfield, Kendra Benham, Jason Lee
IMDb: 8.5/10
Platforms Available: Netflix
Neon Genesis Evangelion, just like Attack on Titan, faces the dark reality when aliens suddenly capture the Earth. To save the planet, the only possible way is for the group of pilots to fight against these powers.
A young kid named Shinji Ikari is planted by his father becomes one of the members of the team of Pilots.
Since he is new to it, he had to cover a long way to fight the most significant battles. But, it will be interesting to see him bravely face every obstacle.
9. Mushibugyo
Director: Takayuki Hamana
Writer: Yoichi Kato
Cast: Kenichiro Ohashi, Takuma Terashima, Rumi Okuba, Takuya Eguchi, KENN, Yu Serizawa, Mamoru Miyano
IMDb: 6.7/10
Platforms Available: Crunchyroll
Just as we see humans battling against Titan in Attack on Titan, this series of monstrous creatures named 'Mushi' have taken over the Earth.
In this series, Jinbei Tsukishima is the central figure who gives his best to save Tokyo. Though this was initially a duty given to his father, Jinbei took over the whole burden on himself because of his unwell condition.
This apocalyptic Anime shows the similar severity of conditions faced by the human souls trapped by the powerful demons, monsters or other such creatures.
8. Goblin Slayer
Director: Takharu Ozaki
Writer: Yosuke Kuroda, Hideyuki Kurata
Cast: Yuichiro Umehara, Hayden Daviau, Yui Ogura, Mallorie Rodak, Brad Hawkins, Nao Toyama, Yuichi Nakamura, Tomokazu Sugita, Kyle Ignezczi, Matt Shipman, Barry Yandell, Joshua Bangle
IMDb: 7.5/10
Platforms Available: Crunchyroll, Amazon Prime
The world's troubles never seem to end that quickly. Instead, it magnifies and gets doubled at times. This series about demon slayers is filled with high-level actions and adventures.
A goblin hunter or demon slayer is all set to take charge and save the world from monsters like goblins, who have trapped the Earth in its grip. Like Attack on Titan, this is the Attack on humanity but some creepy monster.
When supported by many other people, Goblin hunter strengthened himself and took a step forward to restore peace and harmony to the human civilization.
7. Beruseruku- Berserk
Director: Shin Itagaki
Writer: Makoto Fukami
Cast: Max Mittelman, Erik Scott Kimerer, Sarah Anne Williams, Hiroaki Iwanaga, Toa Yukinari, Kaoru Mizuhara, Kazuyuki Okitsu, Yoko Hikasa, Skyler Davenport,
IMDb: 6.8/10
Platforms Available: Netflix
It seems any series which includes a well-structured plot with demons and monsters resembles Anime like Attack on titan. One of the very famous and hit dark fantasy series with mostly early arcs.
Just like in this series, a man named The black swordsman, having a demonic brand on his neck, is attracted by evil powers like demons.
The story revolves around his and his lover's freedom to be achieved. Through various ways, equipment and potential powers of his own, he is now determined to reach the stage of complete freedom.
6. High School of Dead
Director: Tetsuro Araki
Writer: Yosuke Kuroda
Cast: Jun'ichi Suwabe, Nobuyuki Hiyama, Eri Kitamura, Hitomi Harada, Leraldo Anzaldua, Maggie Flecknoe, Marima Inoue, Yukari Fukui
IMDb: 7.2/10
Platforms Available: Netflix, Hulu (Free Trial)
This Anime focuses on a zombie apocalypse. The setting is a high school where many students, a girl and even a nurse join hands together to save the world.
This is no everyday apocalypse that we have seen in other series but one of its kind. It does contain the absolute presence of a monster called a zombie, just as one has seen in Attack on Titan.
The students must do everything possible to save themselves and the land altogether.
5. Kotetsujo no Kabaneri- Kabaneri Of The Iron Fortress
Director: Tetsuro Araki
Writer: Ichiro Okouchi
Cast: Ribbie Daymond, Roger Craig Smith, Colleen, Ben Diskin, Abby Trott, Keith Silverstein, Jamieson Price, Richard Epcar, Kyle Hebert, Veronica Taylor,
IMDb: 7.2/10
Platforms Available: Netflix
This is another anime like Attack on Titan, where a monster tries to destroy the whole planet and fiercely threatens human beings.
The terrifying monsters, who appear to be undead, are Kabane. This unexpected and life-threatening situation is highly stressful and devastating for the human race.
The only solution that appears to kill these monsters to save the whole planet from destruction is piercing the mobsters' hearts with an iron plate.
4. God Eater
Director: Takayuki Hirao
Writer: Takayuki Hirao, Kei Tsunematsu
Cast: Robbie Daymond, Cheram Leigh, Crispin Freeman, Mary Elizabeth McGlynn, Kira Buckland, Erika Harlachar, Patrick Seitz, Wendee Lee,
IMDb: 7/10
Platforms Available: Crunchyroll, Netflix
God Eater is a top-rated series, often watched if you are a fan of Attack on Titan. /This series has a similar plot, the presence of monsters, planet earth in danger, humanity's safety put into question and the post-apocalypse world setting.
Within this series, we see a team named Fenrir, installed especially to kill the monsters who have unauthorizedly taken over the planet, which is officially the home of human beings.
3. Tengen Toppa Gurren Lagann
Director: Hiroyuki Imaishi
Writer: Kazuki Nakashima
Cast: Yuri Lowenthal, Sam Riegel, Karen Strassman, Jhonny Yong Bosch, Steve Blum, Barbara Goodson, Stephanie Sheh, Kyle Hebert, Marina Inoue
IMDb: 8.3/10
Platforms Available: Netflix
This is yet another Attack on Titan Anime with otherly world monsters, post-Apocalypse era, full of dangers and weird powers. Humans live in an underground world ruled by a demon named Spiral king.
The only hope of humankind's survival from everyday turmoil, earthquake, and the evil monster's wrath is Simon and Kamina, two of the brave human souls who stand against the evil creatures.
These two take a sincere pledge to restore the land, bring back themselves and everyone around to the surface, and ultimately eliminate the evil powers.
2. Black Bullet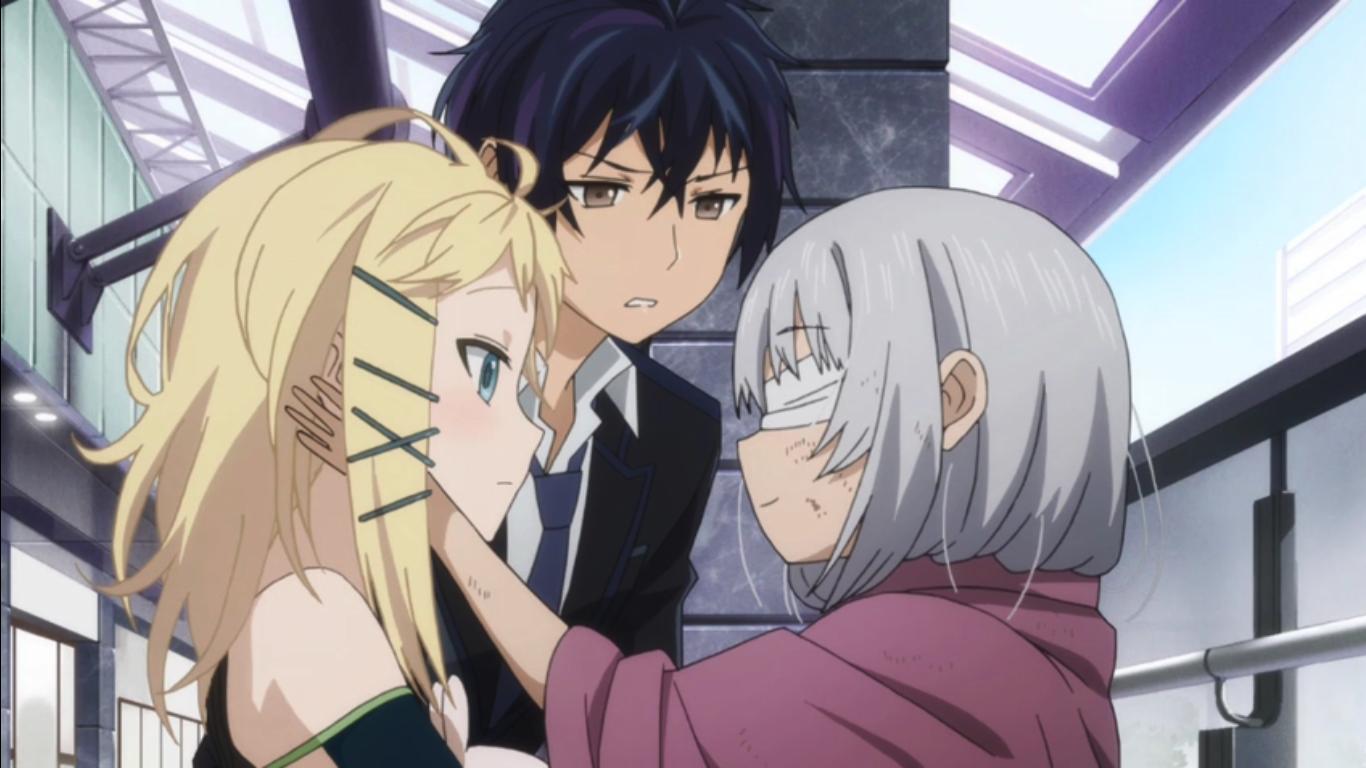 Director: Masayuki Kojima
Writer: Tatsuhiko Urahata
Cast: Yuki Kaji, Luci Christian, Chris Patton, Caitlynn French, Christina Marie Kelly, Tiffany Grant, Ty Mahany, Mark Laskowski, Joanne Bonasso,
IMDb: 6.9/10
Platforms Available: Crunchyroll, Amazon Prime, Netflix
Black Bullet is a well-known post-apocalypse series, which has reached the closest to the hit series Attack On Titan.
It is believed that this is simply the result of its circumstances, characters and other factors involved. Its setting has become famous as the audience feels the limitless presence of the post-apocalypse time. Black bullet consists of a story that involves the presence of a monster named Gastrea. This parasitic virus seems to destroy the soon who planet.
Thus, it becomes the sincere responsibility of the living human beings to establish a mission that will eventually cause Gastrea's destruction and save the world from this virus.
1. Tokyo Ghoul
Director: Shuhei Morita
Writer: Chuji Mikasano
Cast: Natsuki Hanae, Brina Palencia, Austin Tindle, Clifford Chapin, Sora Amamiya, Mike McFarland, Sean Hennigan, Christopher Sabat, Lara Woodhull, Eric Vale, Monica Rial, Kenny Green
IMDb: 7.8/10
Platforms Available: Netflix
Like Attack on Titan, Tokyo Ghoul consists of a story filled with weird monsters who have unwantedly become a part of human life as they live amongst them just like natural human beings.
This is followed by the story of Ken Kaneki and Rize, where Ken, only after going on a romantic date, realizes that Rize is a ghoul, a living monster who is only craving for his flesh. When Rize eats Ken, this transforms him into a half-hybrid. That is, he becomes a half-human and half-ghoul.
This lets him peep closely into the scary, dark, and violent world of monsters. He experiences the monstrous world that exists anonymously within the ordinary life of human souls.
Conclusion
The above listed are Anime like attacks on titan. Every Anime has some elements, as they are in the very popular Anime called Attack on Titan. Yet, these have an exciting plot with their twist.
You will find various monsters or ghouls capturing the planet earth. A prominent warrior or hero/heroine will set on a journey to escape, become free and kill these monsters.