This world has seen so many trends, but the craziest one with the maximum hype is Anime. What started as a small animated business in Japan has traveled worldwide, engaging millions of anime fans with their creative characters and storylines. Cartoons were always a big part of every kid's life, and anime brings back the same feels of those cartoons with bizarre plots. Anime books, movies, or TV characters are extremely loved because of the raw emotions they show, despite being an animation and for being too awesome for their own good. Anime has its own world altogether, with different genres revolving around it, from romance to science fiction to horror, sci-fi, and more.
So, if you are in the mood for any of the genres but are done watching humans, here's the list of the best anime series for you to turn into an anime fanatic, so let's join the bandwagon!
1. Death Note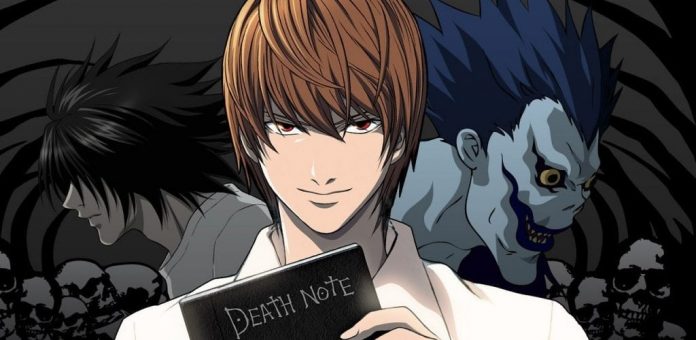 Director: Tetsurō Araki, Shusuke Kaneko (first two)
Writer: TsugumiOhba in Manga Series
Stars: Mamoru Miyano, Brad Swaile, Vincent Tong
IMDb ratings: 9/10
Platform: Netflix
You have truly experienced Death Note only if you have read it in The Manga comics. But to the non-comic book readers, there is not one, but two, above-average Live Action adaptations. Intelligent and handsome 17-year-old Light Yagami comes across a mysterious book called "Death Note," which turns his life upside down. In layman's terms, the notebook is a magical killing machine; whoever's name is mentioned in the book is killed. All the initial doubts are gone from Light's head as one by one evil people or people who mess with the newly acclaimed "the God of the new world" aka Light, himself are murdered. The increasing number of murders reach the International Police organization where the series antagonist is shown to be the clever detective, L. This show is then all mind games between Light and L and frantic attempts to kill each other.
The Death Note movie adaptation is R-rated and can make the adults very uncomfortable to the point where they would rather squint and watch. The 2006 adaptation does some justice to the comics and has humor and thrill in all the right places. So, choose your fighter.
2. Tokyo Ghoul
Director: Kentarô Hagiwara
Author: Sui Ishida
Publisher: Viz Media
Stars: Natsuki Hanae, Austin Tindle, Sora Amamiya
IMDb ratings: 7.5/10
Platform: Netflix and Amazon Prime Video
Another Manga hit got its own live-action series, which definitely raised the bar for action anime plots. Tokyo Ghoul is a dark drama that has a lot of bloodsheds and can make your insides turn. It has a good amount of suspense, which makes this one of the best anime, but only if you are ready to get grotesque. The very shy Ken Kaneki survives a disastrous date with RizeKamishiro, who turns out to be a ghoul and attacks Ken, leaving him in the state of Half Human and Half Ghoul. The plot picks up when fellow Ghouls who run a coffee shop, Anteiku, become his mentors and guide his way through his new flesh-eating life. If you can't get enough of Tokyo Ghoul, luckily, two live-action movies are made back in 2017 and 2019.
Another best part about it is that this anime has two completed seasons on Netflix called Tokyo Ghoul, released back in 2014, so the binge-watching experience won't be delayed. Beware, it is not for the faint-hearted.
3. Fullmetal Alchemist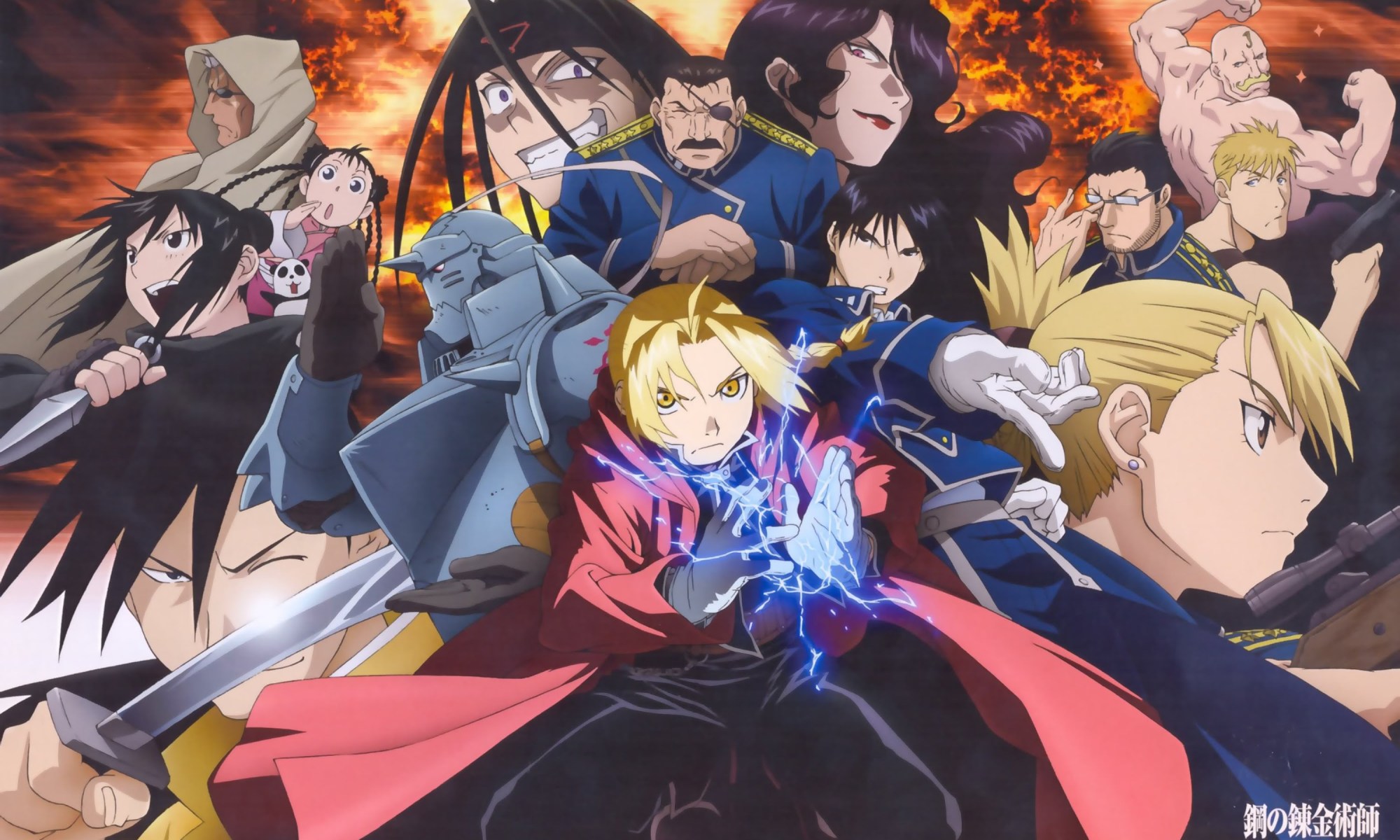 Director: Seiji Mizushima
Author: Hiromu Arakawa
Stars: Vic Mignogna, Aaron Dismuke, Romi Pak
IMDb Ratings: 8.5/10
Platform: Netflix
This one-season series on Netflix will most definitely blow minds. Fullmetal Alchemist gained so much attention because of the genius and honest plot and setting. From the title itself, it's easy to figure out that there will be a lot of science involved. Alchemy is the process of a wonderful mixture of two elements or objects. The story revolves around the two Alchemist brothers, Edward and Alphonse Elric who are on the hunt for the ambiguous Philosopher's stone, which would help them revive their bodies, which they had given up to bring back their dead mother. As confusing as the plot seems, it's very neatly made and explained in 51 episodes. The show pretty much covers all the riveting genres from action, drama to war and science.
4. Fullmetal Alchemist: Brotherhood
Director: Yasuhiro Irie
Author: Hiromu Arakawa
Stars: Kent Williams, IemasaKayumi, Vic Mignogna |
IMDb Ratings: 9.1/10
Platform: Netflix
Fullmetal Alchemist: Brotherhood is the second installation of this series, which sticks a lot to the original manga story and is longer than the previous one. This is one of the best shounen anime creations and targets the correct audience. This story has been said to be better than the first part, so it shouldn't be confused with the first one.
The story of this part follows Fullmetal Alchemy but contains more emotions and teaches us a lot of life lessons. They have introduced a few more characters with strong development in every aspect, making this one of the greatest anime series. The plot doesn't have any loopholes, and nothing seems out of order here, which makes the story such a good ride. Brotherhood is a fictional piece of art and can also be enjoyed as a slice of life anime. Both the series is a must-watch.
5. One Punch Man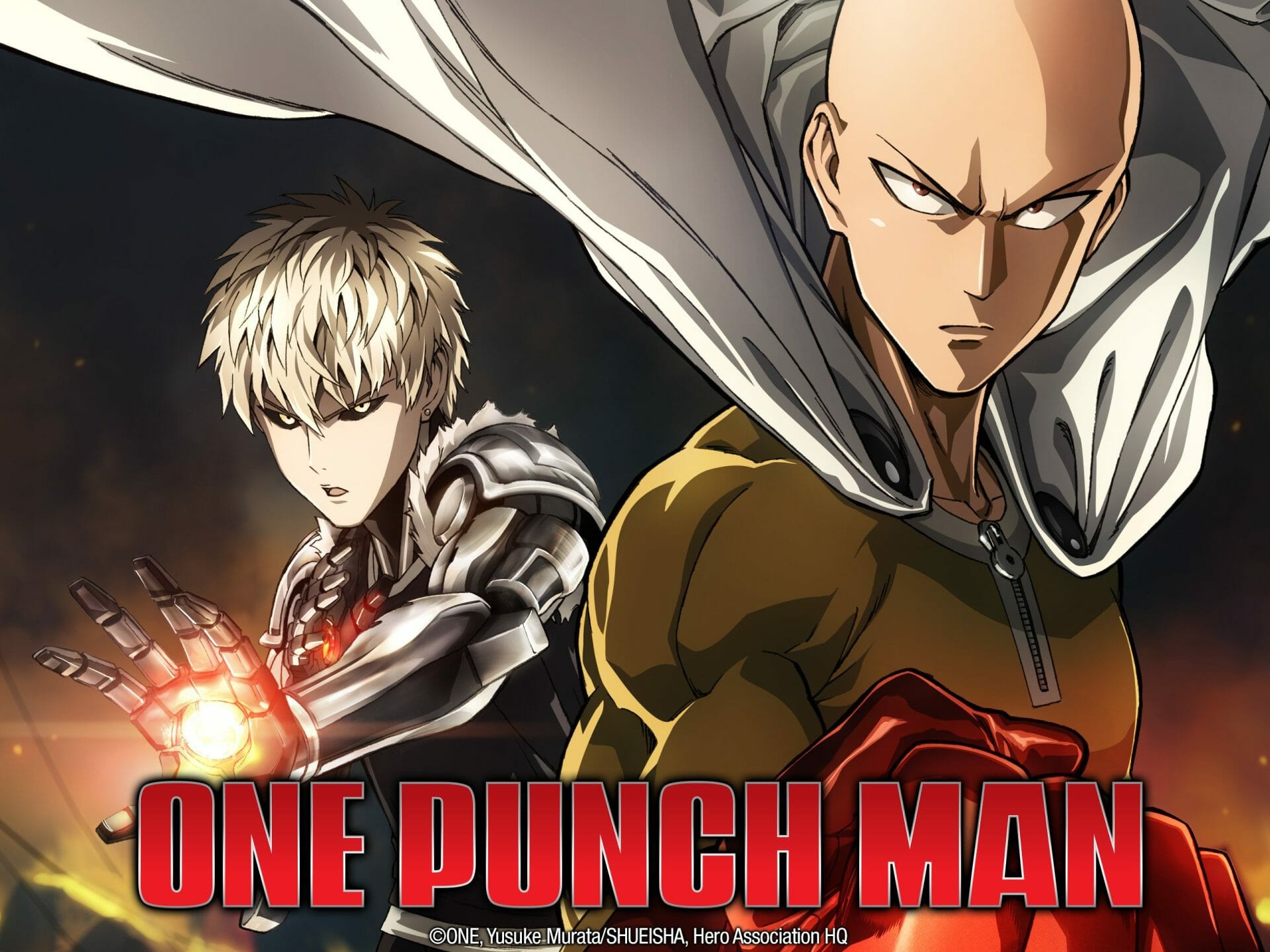 Director: Shingo Natsume
Author: ONE
Illustrated by: Yusuke Murata
Stars: Makoto Furukawa, Kaito Ishikawa, Max Mittelman
IMDb ratings: 8.8/10
Platform: Netflix and Hulu
Looking for some comedy filled action? This is your man. This anime hero currently resides on Netflix and Hulu with two good seasons. Fans fell for the uniqueness of the idea of the story and the One Punch Hero. The story is quite simple but sounds definitely absurd, making it better; Saitama, a reluctant superhero, can knock anyone out with just one punch. There is absolutely no one who can defeat this powerful, bald superhero, which obviously gets boring for him. He starts finding a worthy opponent for himself for his own entertainment. The characters' voiceovers could get a bit annoying, but the performance by the cast of the characters cover up for it. The second season doesn't lose the quirk and wit present in the first one, fortunately, which makes One Punch Man a fun series with a different animation style, which was greatly appreciated by true anime fans.
6. Mob Psycho 100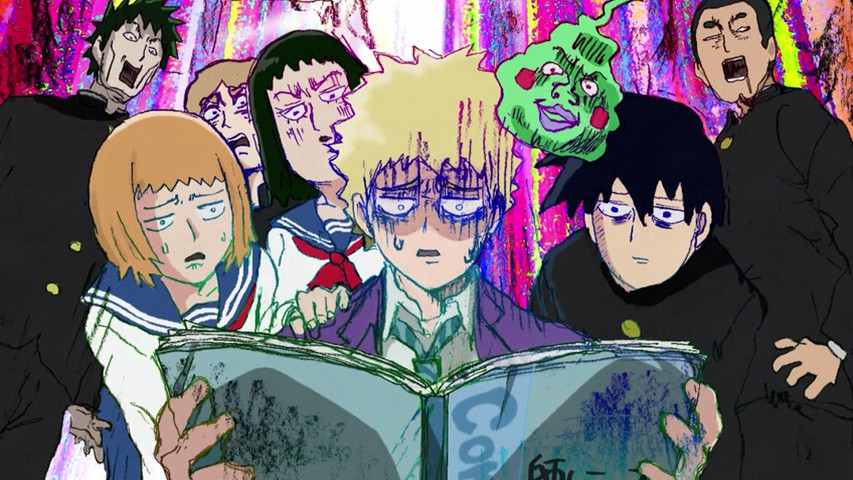 Director: YuzuruTachikawa
Author: ONE
Stars: Setsuo Ito, Takahiro Sakurai, Akio Ôtsuka
IMDb ratings: 8.5/10
Platform: Netflix
From the author of One Punch Man, here's another banging anime that is a total joyride. Mob psycho 100 is a 2 seasons series streaming on Netflix, with gorgeous animations and easy to like characters. The 3rd season is expected to come out in April 2021 in Japan, which is great news for all the Mob Psycho lovers.
The plot of this show is another thing that catches a fan's attention. It's about a boy, Shigeo Kageyama or "Mob," who is in middle school with a seemingly normal life. That's where the plot twist happens, and he is a middle school student who has 6th sense. In layman's terms, he has powers. As the plot escalates, it's shown how he lives under the threat of losing his powers but also trying to use these powers to get the girl he likes to fall for him. This anime has some very complex characters who are, at times, more loved than the lead himself. The setting is beautiful, and that keeps a viewer in awe. The storyline is extremely well balanced and interesting, making this show perfect for a light watch with not much action or drama. This series is almost as perfect as an anime.
7. Fate/Zero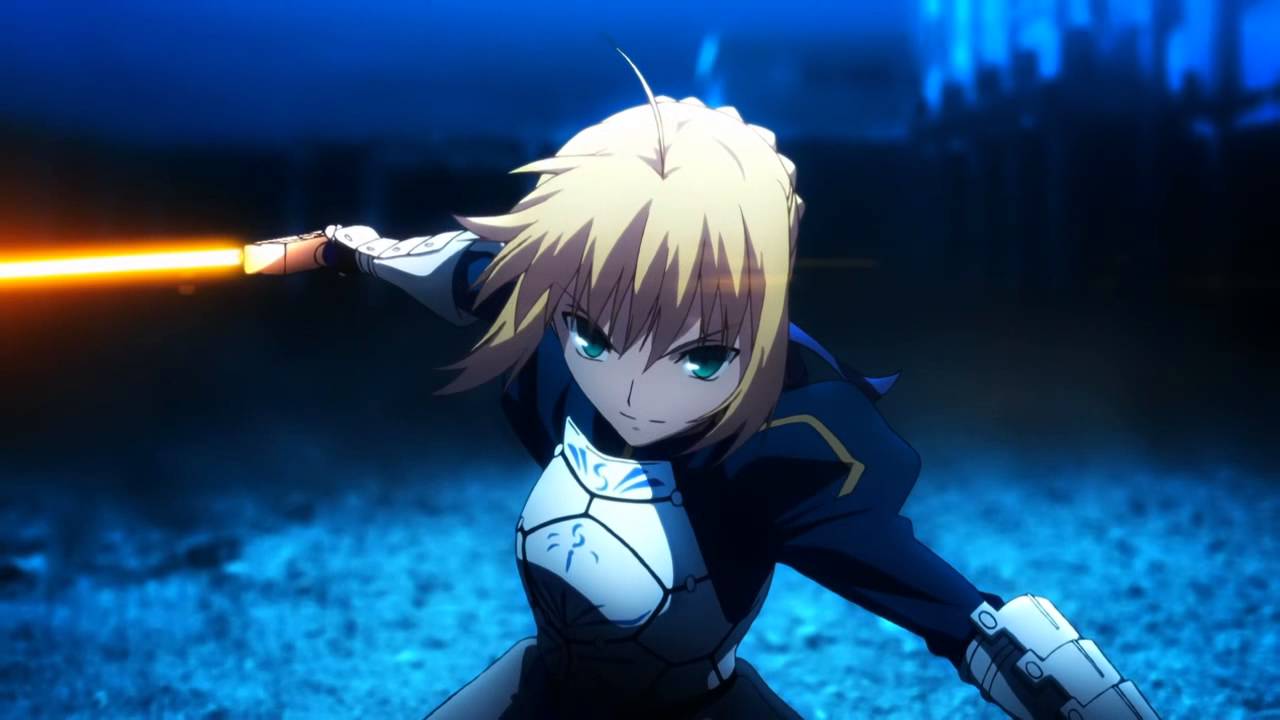 Director: Ei Aoki
Author/Creator: Akira Hiyama, Akihiro Yoshida
Stars: Ayako Kawasumi, Kari Wahlgren, Sayaka Ôhara
IMDb ratings: 8.3/10
Platform: Netflix
The second anime transformation of Type-Moon's Fate establishment of light books, this 25-scene seinen, coordinated by Ei Aoki, follows a gathering of mages as they contend in a fight royale called the Fourth Holy Grail War over a legendary cup (firmly not the Cup of Christ, but rather sharing its name) equipped for allowing the wish of its holder. Three groups of mages have customarily battled for control of the Grail, yet each war is pursued among seven mages (called Masters) who bring Servants (hugely ground-breaking figures of legend and world history), to battle as their agents in the contention—implying that thrill-seeker history buffs who have consistently pondered who might win in a fight between King Arthur (once more, it's truly not that Holy Grail) and Alexander the Great will discover this show amply fulfilling. The fairly bananas premise is offset a lovely activity style, multifaceted nature of the character, and authentically terrible unexpected developments
8. Naruto
Director: Hayato Date
Author: Masashi Kishimoto
Stars: Junko Takeuchi, Maile Flanagan, Kate Higgins
IMDb ratings: 8.3/10
Platform: Netflix, Amazon Prime, and Crunchyroll
Anyone who is not even an anime fan has heard the ever so great Naruto's name, a shounen anime classic. Naruto has a series of video games, action figures, and 220 episodes in the series adaptation of the hit two, one-shot manga series by Kishimoto. Many people grew up with this anime and continue to re-watch it on Netflix and call it a "legacy" to pass it on to fellow anime fans since it is one of the greatest anime series ever. It has managed to garner such a loyal fan base that their best level starts and ends on "Naruto."
This series can definitely be classified as a classic. For a lot, Naruto was the "first anime ever watched," so it is extremely sacred. This action anime is about a young boy, Naruto Uzumaki, a ninja with big aspirations and dreams; one of them is to be the "Hokage," the leader of his village. Naruto is a cherished character, and a lot of youngsters look up to him as they all want to be him. The music which plays during any important scene is also memorable and makes it a big part of this series. The cast of the characters has done a spectacular job in connecting with the audience, for which Naruto is one of the best anime series of all time.
9. Naruto Shippuden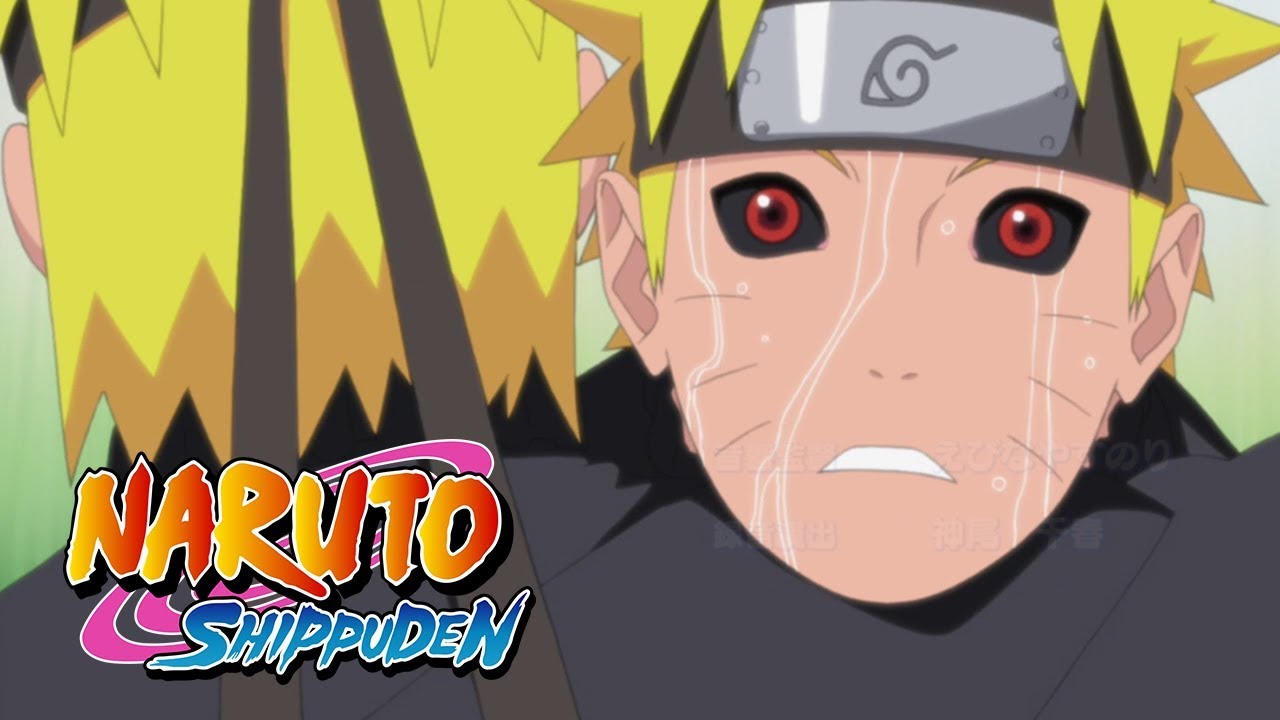 Director: Hayato Date
Author: Masashi Kishimoto
Stars: Junko Takeuchi, Maile Flanagan, Kate Higgins
IMDb ratings: 8.6/10
Platform: Netflix, Amazon Prime, and Crunchyroll
Naruto Shippuden is the second installation of the Naruto series focusing on all the same things but with tougher actions. There are 21 seasons, and the reruns keep coming on Cartoon Network since it is as famous and awesome as Naruto. The animation style and characters are the same, with a few tweaks in Naruto's storyline and his struggles. It is action-packed and full of ninjas throughout the series.
Naruto Shippuden received the same amount of enthusiasm as the first part. The shows are divided into two parts; Naruto's pre-teen years and then teenage years. There are a lot of filler episodes that can be skipped as they are unnecessary. The show has different arcs, which basically mean different timelines in the plot signifying the state Naruto or the characters are in or going through, which all comes down to be one large picture. If you can't get enough of Naruto's determination, then definitely continue with Naruto Shippuden, and if you want more, then there are several Naruto movies with the same characters, so fret not; Naruto is always there!
10. Bleach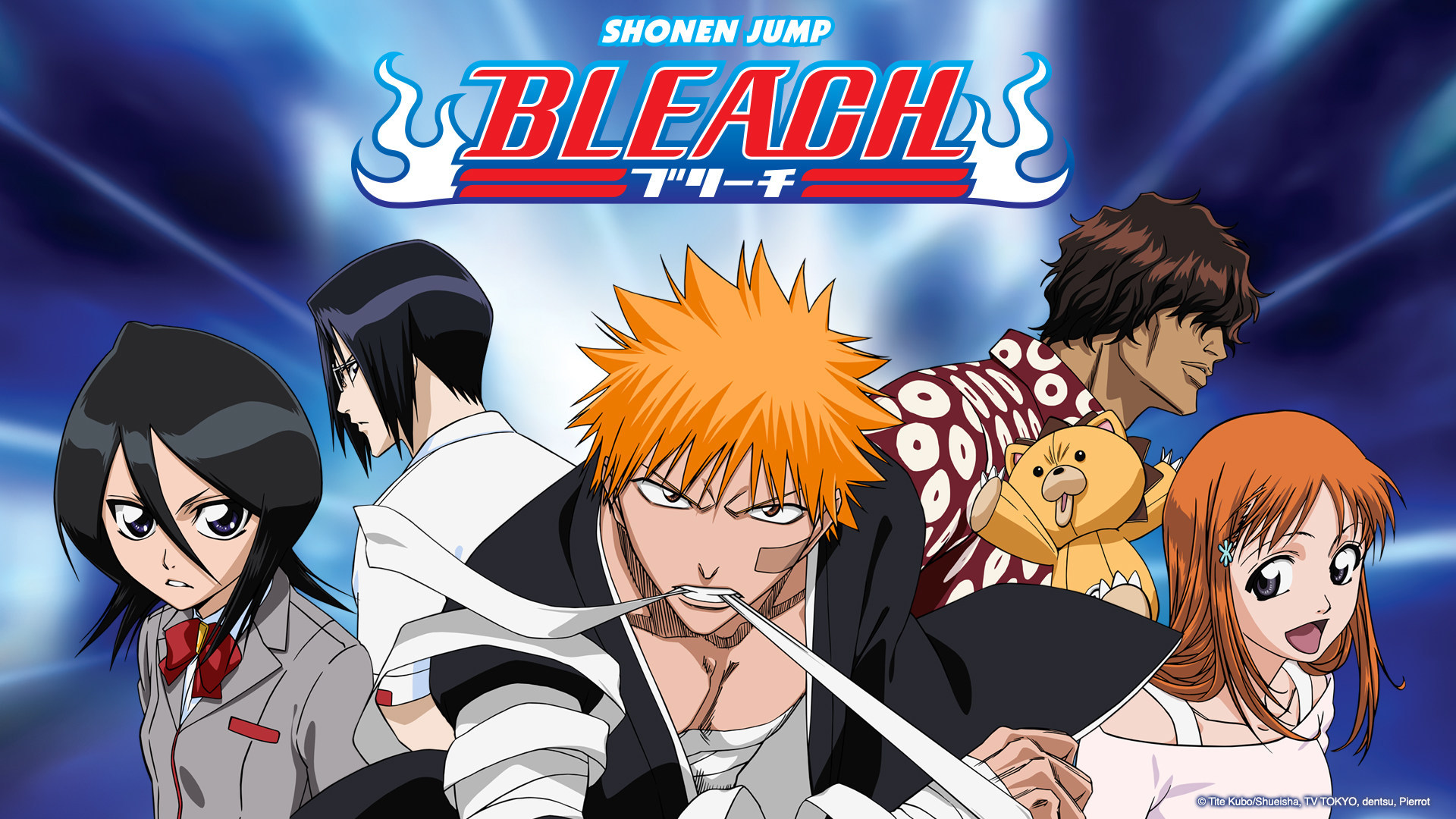 Director: Noriyuki Abe
Author: Tite Kubo and Atsushi Oba
Stars: Johnny Yong Bosch, Michelle Ruff, Stephanie Sheh
IMDb ratings: 8.1/10
Platform: Netflix and Hulu
This adventure anime opened up paths for storylines containing ghosts and all the mystic creatures in one dimension. The action is so well planned and different, which makes it a total package.
Ichigo Kurosaki is a high school student and a reluctant soul reaper who goes on a mission to save Rukia Kuchiki, another soul reaper who failed in her task, which was to defeat a powerful ghost "hollows." Along with his friends who have magical powers and a calling for these spiritual energies, which would definitely help the battle between the students and soul reapers and ghosts, they go off on their mission. There are 15 seasons, 366 episodes on Adult Swim, a go-to network for anime series, and Netflix. The plot is gripping, and once you start it, there's no going back. It's just a lot of binge-watching, which you wouldn't mind.
11. Pokémon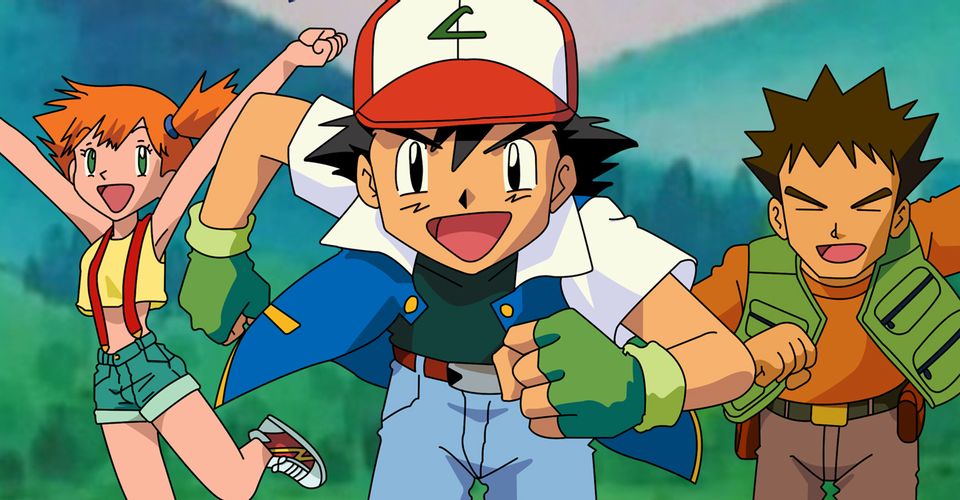 Director: KunihikoYuyama
Author/Creator: Satoshi Tajiri
Stars: Veronica Taylor, Rachael Lillis, Eric Stuart
IMDb ratings: 7.5/10
Platform: Netflix
"Gotta catch 'em all!" – every child growing up, especially in the generation before this, must have seen at least one pokemon episode or owned Pokemon cards or sung the theme song, "gotta catch 'em all." It's impossible not to know Pokemon. If not the anime series, then a mobile game called PokemonGo went viral worldwide a few years back. This is probably the first anime anyone has ever watched or the first cartoon you can start in adolescence.
There is not one single main character, every character in this show is loved, appreciated, and thoroughly enjoyed, but to give a little insight about this legendary anime, it's about Ash Ketchum, a boy with his Pokemon, Pikachu, who roam around the world to capture these little monsters who are called Pokemons – Pocket monsters. The two meet Pokemon trainers on the way and face difficulties with a few of these monsters too. There are over 1000 episodes and 23 seasons and if you ever are in the mood for some Pokemon action, just tune in on Cartoon Network or Disney XD. As it's a kid's show, the storyline isn't complex to understand, and there's a lot of fun elements to it. It's extremely easy to watch as you can start from anywhere and you would enjoy it. There are few Pokemon movies made too, which can be watched as a stand-alone. The original Pokemon idea came from the Nintendo Pokemon Franchise, a miniseries requiring 4 different directors and had 4 different twists to the story. As a whole, Pokemon has a lot of memories attached to it, and it is evergreen for all the right reasons.
12. Dragon Ball Z
Director: Daisuke Nishio
Author: Takao Koyama
Stars: Doc Harris, Christopher Sabat, Scott McNeil
IMDb rating:8.7/10
Platform: US – Funimation (Sub and Dub); Hulu (Sub); Yahoo (Sub) and Canada – Funimation (Sub and Dub)
Another classic anime which people can't get enough of. There are games and a phase for every anime fanatic to get Goku's hairstyle.
It can be said without any doubt that Dragon Ball Z made people look at animation as a proper genre along with a few other classics. The adventure-themed, action anime keeps the fan wanting more to this day. Viewers long to see Goku along with his powerful friends who, one by one, defeat villains of different kinds. There's a buffet of villains in this show, from space to conquerors. No season of Dragon Ball has ever been disappointing. In fact, there are several films based on this fantasy to feed the DBZ hungry fans. To understand the authenticity of Dragon Ball Z and its characters, apparently, Shounen anime followed the footsteps of Dragon Ball z and became a proper type after it. This cult classic is available on Amazon and Hulu.
13. Samurai Champloo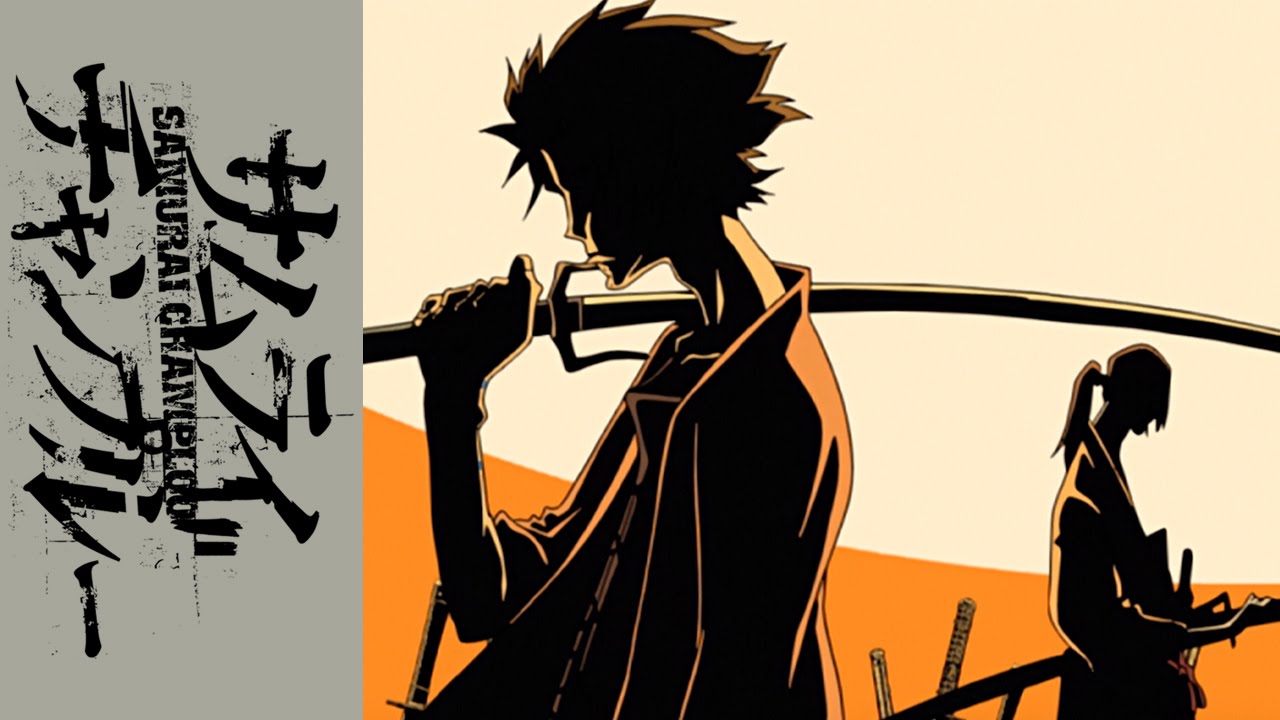 Director: Shinichirō Watanabe
Author: Masaru Gotsubo
Stars: Kazuya Nakai, Ginpei Sato, Ayako Kawasumi
IMDb ratings: 8.5/10
Platform: YouTube and Hulu
To understand the underlying theme of this anime, knowing the meaning behind the Japanese title is very important; Champloo, which is pronounced as chanpurū, means "mixing." Basically, Samurai Champloo can be called Samurai Remix, a subtle tribute to the hip hop vibe they have chosen for the anime. The series has a fresh theme with Samurais involved in the medieval period going on in Japan.
The plot is very different, and some might even call it "cute." It has a bit of romance and many martial arts and some fighting inspired by break dancing style in the background. Fuu is saved by two samurais called Mugen and Jin, another Samurai with no mentor. After a big fight between each other, the two young samurais kill a vital person. They are saved from Fuu's almost execution, which needs their help to find a particular person with a strange description. Watanabe has done a wonderful job as an animator and shown the three leads' traveling really well and brightly. Samurai Champloo is streaming on Youtube and Hulu. Don't wait; get grooving with the Samurais!
14. Cowboy Bebop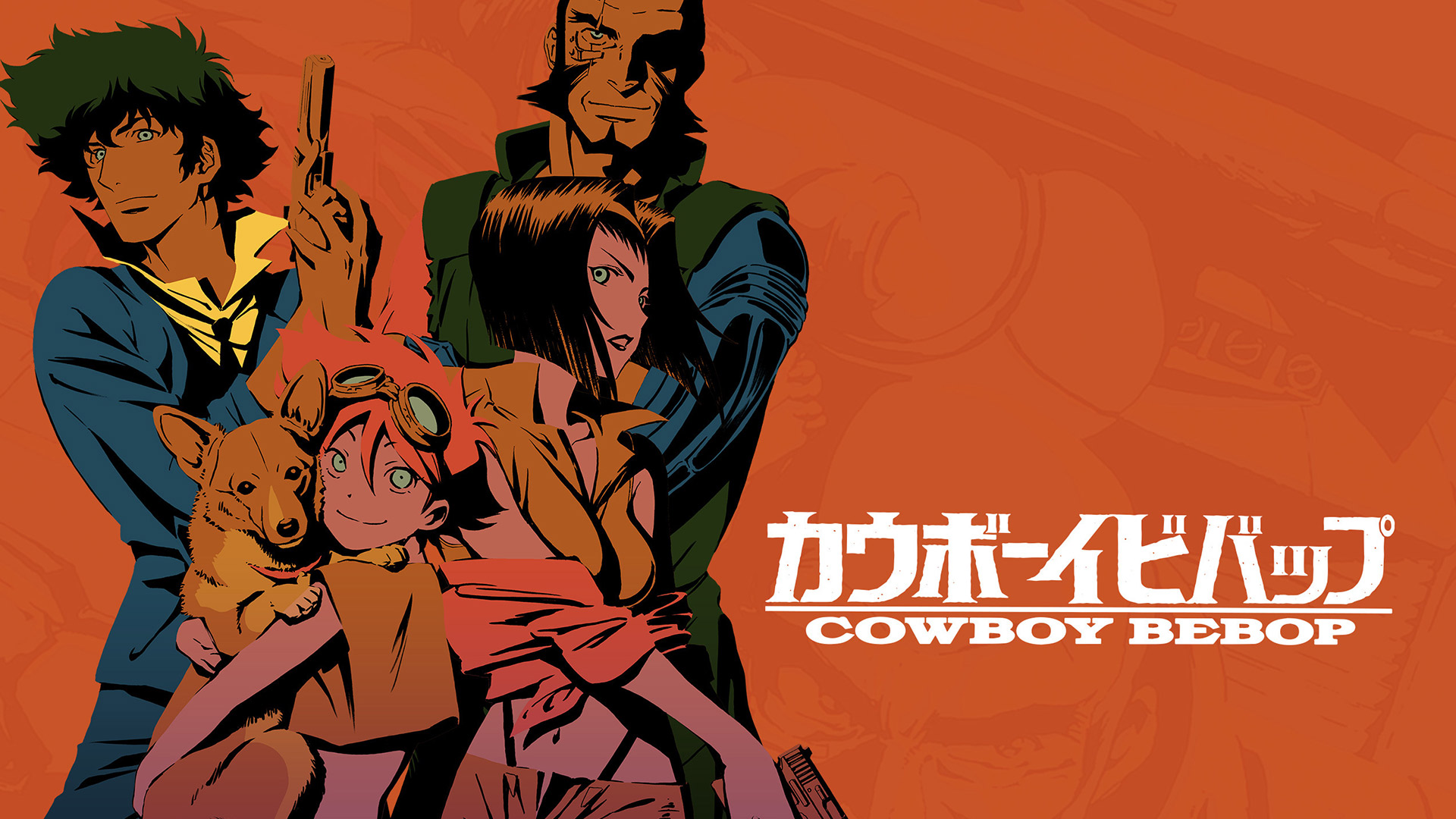 Director: Shinichirō Watanabe
Author/Creator: Hajime Yatate
Stars: KôichiYamadera, Unshô Ishizuka, Megumi Hayashibara
IMDb ratings: 8.9/10
Platform: Netflix and Disney+
Watanabe's directorial debut was claimed to be a smashing hit since he brought a fresh new vibe to anime. This action anime had a touch of sci-fi in it, too, with many emotions in each episode. The best thing about the series was that every episode had a different storyline.
The animations were engineered beautifully, which made the aesthetics of cowboy bebop shine brighter. "Bebop" was the term used for a group of 4 people, Spike, a former hitman, Faye: a con artist, Edward: a hacker girl, Ein: human-brained Corgi. This series's setting is highly futuristic, which basically means this is set in a spaceship since the Earth has been completely ruined. The 4 people were appointed to be "bounty hunters" by the Police force, called "Cowboys". The dialogues have many wits, and the characters ooze charm, which makes them easily likable. Each one of them has a significant role to play and get an equal amount of screen time. The character's past teaches us a lot about life, and that's one of the beautiful factors in cowboy bebop. The show doesn't bore you for one minute, so expect to be glued to your seat and be touched by the number of emotions this show has.
15. Baki
Director: Hitoshi Nanba, Katsuyoshi Yatabe
Author/Creator: Atsuhiro Tomioka
Stars: Tôru Furuya, Kirk Thornton, Troy Baker
IMDb ratings: 6.7/10
Platform: Netflix
Baki is an exciting feature of hyper-manly legends instituting an original storyline of a youthful contender preparing to outperform his dad. This high-activity shonen is loaded with tense confrontations between the buffest folks that might be drawn. Truly, if Netflix delivered a short video of the relative multitude of shots of folks utilizing and straining their muscles it very well may be its own scene. On the off chance that the muscles and hyper-extreme voices weren't sufficient, the knowing grins and jeers make these characters exemplify the dimwit instrument soul that drives the arrangement. Baki certifies regular thoughts of solidarity, however, moved it's pertinence to leniency and opportunity.
16. Sailor Moon
Director: KunihikoIkuhara and Takuya Igarashi
Author/Creator: Naoko Takeuchi
Stars: Susan Roman, Jill Frappier, Katie Griffin
IMDb ratings: 7.6/10
Platform: Hulu
Sailor Moon or Pretty Soldier Sailor Moon was probably one of the few anime series which showed women empowerment so heavily. It is a manga based show as most hit anime series are. It started with 60 individual chapters in the comics and now has 5 volumes in the series. Toei animation has done an excellent job capturing every mood and emotion visible on the characters and scene. The plot won hearts because of the super cool pretty moon warriors and the setting of the idea.
There's a bit of strangeness in the show, which could be called magical, like a talking cat or fighting in the galaxy. Usagi Tsukino, a 14-year-old student who meets a new being as her friend in school, Luna, a talking cat. Luna gives her something which changes the silly, little Usagi to a moon soldier and appoints her to Team up with other Moon warriors and saves the earth from the dark Kingdom and many other challenges. The series's arcs seem like a Topsy turvy road of challenges, but warriors never lose determination or energy. It shows women in a new light and not the mainstream way girls are just there as eye candies, and it also shows a good deal of representation of the LGBTQ community, which very few anime have really shown. The main character is relatable, and the entire series is a mini adventure to the galaxies!
17. Revolutionary Girl Utena
Director: KunihikoIkuhara
Author/Creator: Chiho Saito
Stars: Tomoko Kawakami, Yuriko Fuchizaki, Sharon Becker
IMDb ratings: 8.2/10
Platform: Netflix
This anime could be a slice of life anime with a metaphorical meaning hidden in it. The series has a lot of surprising themes, and the storyline isn't monotonous or too much. In just one season, Revolutionary girl Utena leaves a mark in people's minds. The plot manages to break many stereotypes that have been inculcated in a child's brain since childhood.
A girl called Utena, who is saved by a Prince changes all her ideas and dreams to make a vow to become the Prince who saved her, and the Prince promises to see her again. There's a beautiful message in the show. For some, it might come off a bit too bizarre, from the sexual innuendos to the harsh reality checks which are given and a bit too abstract. The series needs a lot of understanding and is deep thinking as it's filled with metaphors. But the show definitely affects your ideas and changes your perception regarding specific things in life, which is one of the magnificent factors of the show.
18. Neon Genesis Evangelion
Director: Hideaki Anno
Author/Creator: Hideaki Anno et al
Stars: Megumi Ogata, Megumi Hayashibara, KotonoMitsuishi
IMDb ratings:8.5/10
Platform: Netflix and Disney+
Science fiction anime is anime, but Mecha anime is a different thing altogether—mecha anime plot with robots involved. The whole show is a beautiful work of science and animation, and it is visible that a lot of thought has been put into the idea and production. It has one season, which is powerful enough to stir some feelings inside of us.
It's about a teenager named Shinji who is drafted into an organization by GendoIkari, his father, to control a robotic machine called "Evangelion" to go on war against "angels." There are multiple pilots for Evangelion, and the story escalates in this futuristic scenario. The setting might be a bit too complex to comprehend, but that's what makes this show so compelling. There's a separate feature film called 'The end of Evangelion,' which is the ending of the series from a different perspective. The show, more than anything, teaches us a lot in its little ways. It shows us the reasons for certain human decisions, why they take this step, and what humans go through in certain stressful situations. Neon Genesis is the kind of series which would make you ponder and would leave you awestruck. It's claimed to be one the best anime ever because of the specific mundane emotions it touches in the series despite being a sci-fi anime. It is currently available on Netflix.
19. Elfen Lied
Director: Mamoru Kanbe
Author/Creator: Lynn Okamoto
Stars: Sanae Kobayashi, Chihiro Suzuki, Mamiko Noto
IMDb ratings: 8/10
Platform: Hulu and Crunchyroll
Judging by the cover of Elfen Lied, it might look very cute and quirky, but looks can be deceiving, and that is Elfen Lied. It is known to be graphic, disturbing, and scary. It plays with your mind and brings out fears you never thought you were breeding, but that is the exciting part of this series. One will thoroughly enjoy this 1 season show if they are a true psychological horror fan.
It plays with the concept of transgression and goes into the gory details of showing it. The meaning behind the title is a German song called "songs of the elves" which is used in the story, making it very authentic. Lucy is a Diclonius, a mutant with two protruding horns from their head and vectors as arms or tentacles, who manages to escape the experimental center to be rejected by Humans once she enters the real world. There's a lot of violence and bloodshed. The first episode itself has a lot of nudity too.
The show has a very bittersweet undertone going on. It shows how there's love, but there's hate as a counterpart, there's peace, but there's war. Lucy, who had developed childlike traits because of a failed experiment, becomes revenge thirsty after the tragic rejection she faced from the humans. This show has an odd beauty, which manages to catch the viewer's eye only if they are into metaphorical, dark action. The Manga series was appreciated a lot more than the live-action series because the writing was exceptionally well. Here, the animation was a bit dull and couldn't properly capture the melancholic mood that almost ruined the experience of Elfen Lied. But all said and done, and this should definitely be a pick in your top anime list because of how insightful it is.
20. Hunter X Hunter
Director: Kazuhiro Furuhashi
Author/Creator: Yoshihiro Togashi
Stars: IsseiFutamata, Megumi Han, Cristina Valenzuela
IMDb ratings:8.9/10
Platform: Netflix
The manga story was written back in 1999, which received a lot of thumbs up and applause. In 2011, an HXH adaptation was made that, although it didn't receive a lot of recognition and acknowledgment, this series deserves to be on the list of good anime picks. The tone of the plot is well maintained and is very appealing to adventure anime fans.
Gon, a young boy whose father left him at a young age, takes it upon himself to find his father and take off on a journey to become a hunter himself. The plot is actually about his journey to find his father and become a hunter himself. The writing is so thoughtful that the transitions in the journey or characters, even the subtle changes, are visible, making the show very easy to understand and like.
On the road, Gon managed to befriend two people who became his partner and, eventually, true companions. There are obviously tons of challenges they have to face, not to say, Gon's Father, Ging, is a very famous Hunter, which is a vital piece of information to understand Gon and his journey better. The story has control over your emotions till the end of the series; it will make you overwhelmed with questions regarding his father and whether he met his father or not?
The viewers start connecting themselves to the characters and the setting. Hunter x Hunter is the kind of anime series you would love to get attached to and sail off with Gon to places far beyond your imagination.
Hunter X Hunter is streaming on Netflix and has 6 complete seasons. It is said that season 7 would come by 2021, but no specific month or date has been mentioned.
21. Sword Art Online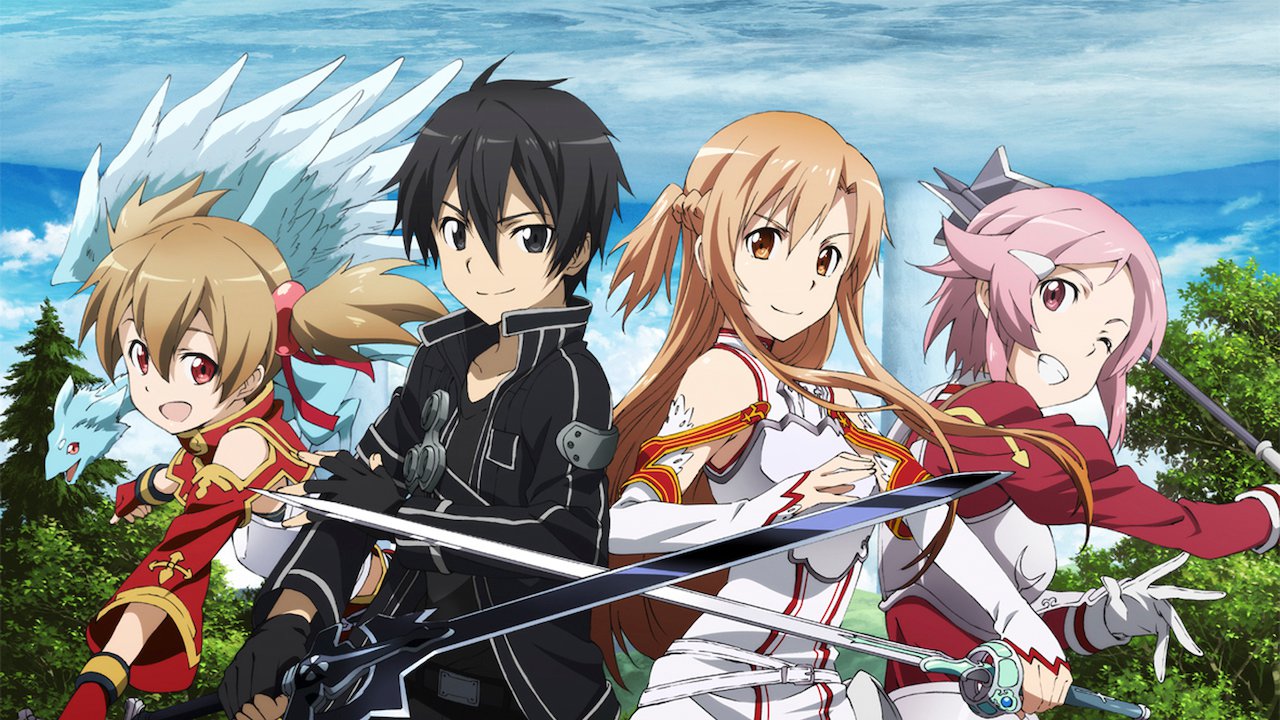 Director: TomohikoItō
Author/Creator: Reki Kawahara
Stars: Yoshitsugu Matsuoka, HarukaTomatsu, Bryce Papenbrook
IMDb ratings: 7.6/10
Platform: Netflix
This light novel series turned action fiction anime with 4 seasons is the kind of anime you would love to watch if you want to really get into the beauty of Japanese animations and lifestyle. Sword art online focuses more on the visuals rather than the plot. Although the storyline is very intriguing and fun, it is enough to leave an Action-Sci fi fan tingling with excitement. It is about a group of people stuck in a video game, basically living life in virtual reality. The big twist in the premise is that if a person dies there, he dies in actuality. As interesting and stimulating the story sounds, it loses its central point in the future seasons, but the animations and productions' quality is tremendous.
To find the perfect anime, you need to know what you're looking for. No matter how good the anime might be by ratings and critics, it could be exceedingly boring if the genre isn't appealing to you. SAO's opinions might differ as many anime fans go for storylines and chemistry rather than graphics and illustrations. To get SAO's true feeling, the light novel series is the best to go for rather than the live-action adaptation of 3 seasons on Netflix. The novel series has kept everything consistent, and you would not regret it. If you don't want to read the novel and watch the series or movies, you can always opt for the Sword Art Online video games with the same setting, except that virtual reality and actual reality aren't conjoined together. Luckily.
22. JoJo's Bizarre Adventure
Director: Naokatsu Tsuda
Author/Creator: Hirohiko Araki
Stars: Matthew Mercer, Daisuke Ono, Fuminori Komatsu
IMDb ratings:8.4/10
Platform: Netflix
There is a lot of anime that are so gruesome, and one would want to puke. Luckily, JoJo's Bizarre Adventure isn't like that, at least not to that extent. The range of elements in this series may come from different dimensions, but the writing binds them together so exceptionally that nothing seems odd or strange. The show has 4 seasons, all packed up and ready on Netflix.
Jojo's world is an actual world but with supernatural beings, and as the name suggests, it is about the adventures taken by the members of the Joestar family. All the main leads in this series are on a different tangent and have their own struggles and challenges, which gives a lot of variety to the tv series. The manga series is a lot more famous than the live-action productions purely because of the authenticity. But the characters in the series are the main attraction, and they would make you cry, laugh uncontrollably and love them wholeheartedly. Jojo's Bizarre adventure might have a cliche storyline for an adventure anime, but it is enough to get you hooked.
23. Attack on Titan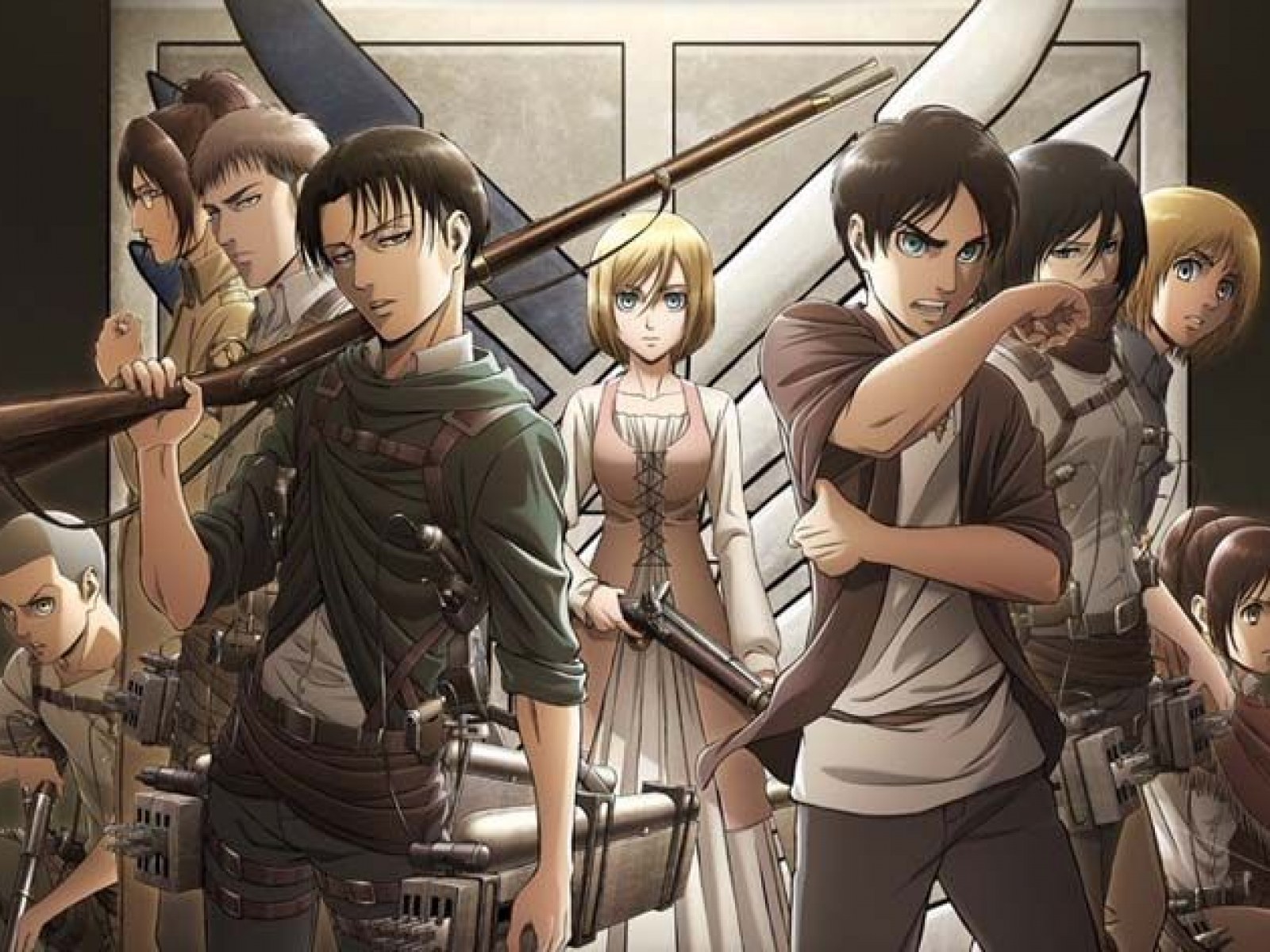 Director: Yoshihide Ibata
Author/Creator: Hajime Isayama
Stars: Marina Inoue, YûkiKaji, Yui Ishikawa
IMDb ratings: 8.8/10
Platform: Netflix
If you are a Game of Thrones fan who liked the White walkers' concept of residing behind the great, big wall in the north, you would definitely dig this idea. The title screams dark, action anime, and it lives up to it. The manga series did a commendable job catching every anime fans' eye and keeping them on edge through illustrations and dialogue. The storyboards that would've been drawn for each scene in this anime must have been spectacular, as the graphics have done a wonderful job making each scene come alive. The characters on the show, especially Eren Yeager, the lead, are among the most powerful characters in the history of good anime series.
The premise is about the battle between the monsters behind the wall called Titans and Eren, who is the protector of his land and mankind. The background score is equally gripping as the scene as it serves its purpose well and blends really well with the story. Everything in this anime is a chef's kiss. It's a proper 'cartoonish delight' and can most certainly be one of the best places to visit in this anime world. The show isn't out on Netflix or any other famous streaming platform except for Hulu.
24. Mobile Suit Gundam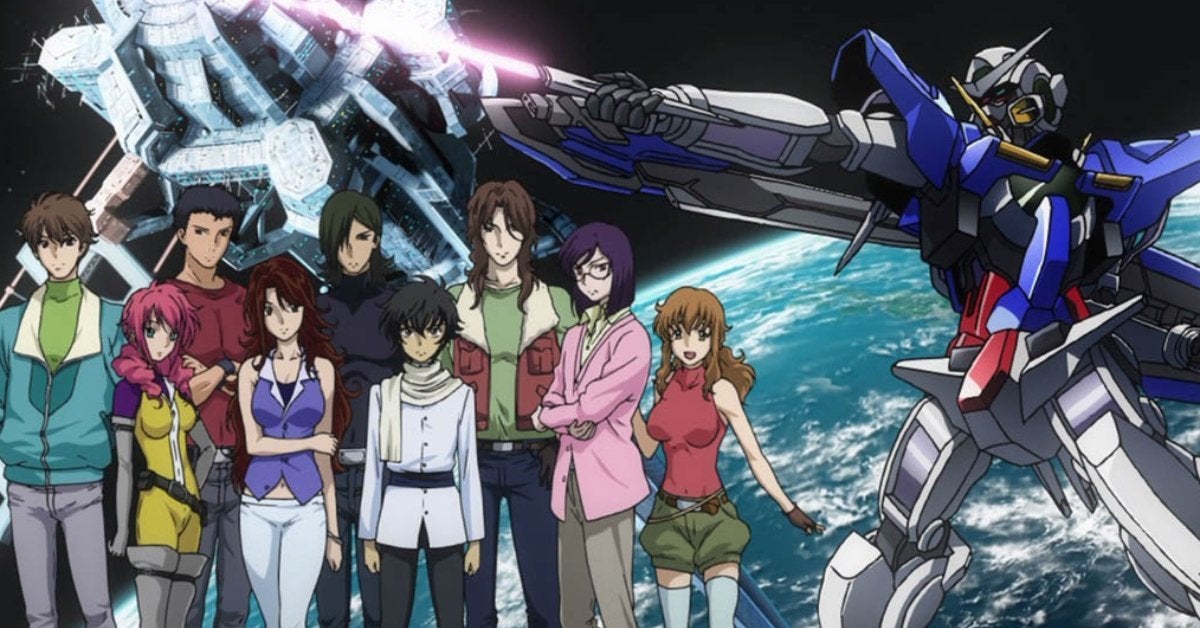 Director: Yoshiyuki Tomino, Yoshikazu yasuhiko
Author/Creator: Yoshiyuki Tomino
Stars: HirotakaSuzuoki, TôruFuruya, Toshio Furukawa
IMDb ratings: 8/10
Platform: Netflix
Another Mecha anime classic with outdated animations. Mobile Suit Gundam is an incredible show with many characters and one of the best sci-fi, political dramas. To understand this series better, there is Mobile Suit Gundam: The origin advent of the Red Comet, which was released as an animated series and had the whole set up of the classic Gundam. It has about 43 episodes, full of thrill and excitement, which surrounds the plot.
It is about a robot, Gundam and a pilot are the two important weapons in the ongoing war between Zeon and Earth Federation in the year 0079. The scenes are action-packed, and the choreography of the machines is amazing to look at. The pacing might be a bit slow, and the animations may look old. But the heart of the story lies in the fight for survival and freedom, which makes the plot very strong. All said and done, this Mecha anime, in most of the anime fanatic's opinion, is a 10/10 watch, and you wouldn't regret it once you get past its visual hurdles.
25. Ghost in The Shell
Director: Kenji Kamiyama
Author/Creator: Masamune Shirow
Stars: Scarlett Johansson, PilouAsbæk, Takeshi Kitano
IMDb ratings: 8.5/10
Platform: Netflix
First, let's clear out all the basic but valid confusion. 3 Japanese movies have been made based on the manga, but the story is not the same as the series. Watching the 3 movies is not very important to understand the series. The manga series was written in the 80s, and it had done exceptionally well in the market because of its fresh tone and new plot. There is also a live-action movie with the same title, starring Scarlett Johansson with few storylines. It is now on a viewer to choose which way he wants to go because choices are abundant with Ghost in the shell. Now that the explanation is out of the way, the Ghost in the shell anime series is a must-watch for every anime fan into science fiction, and smart anime shows because the writing is extremely thoughtful and different.
The series has 3 parts to it, and all three of them will keep you on the edge of your seat. The series happens in Japan, where most of the people have turned into Prosthetic cyborgs. The central group is the task force, who are always on a hunt to investigate the crimes. The two seasons deal with these investigations and the Japanese government's role in many illegal activities going around. The plot was an eye-opener for a lot and had a different perspective. It definitely feeds you your action and drama, and the plot only thickens with every episode. It can be found on Youtube and Hulu.
26. Monthly Girls' Nozaki-Kun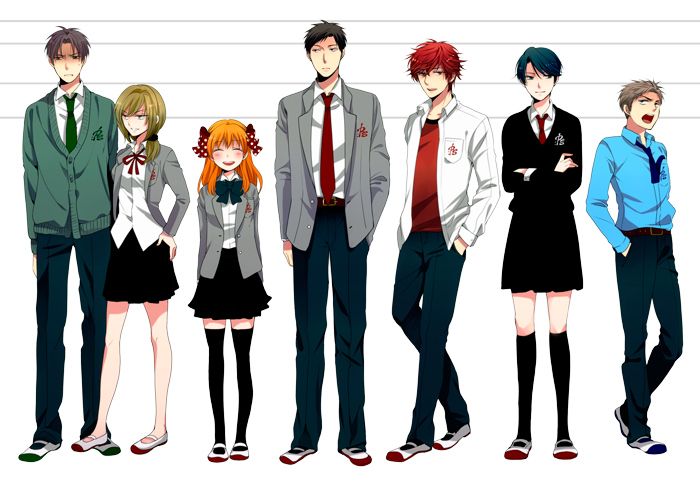 Director: Mitsue Yamazaki
Writer: Yoshiko Nakamura
Stars: Yûichi Nakamura, Ari Ozawa, Christina Marie Kelly
IMDb rating: 7.7/10
Platform: Netflix
There are not a single otherworldly young ladies or mechas insight in Monthly Girls' Nozaki-Kun – simply an unfathomably sweet cut of biography. Chiyo Sakura, a high schooler, really likes her more established cohort Umetaro Nozaki. She assembles her fearlessness to admit her kind gestures, yet he misjudges and believes she's a fan offering to work for him as a partner. Chiyo is stunned to find that Nozaki is one of her most loved manga writers, composing sentiment funnies under a lady's pseudonym! She turns into a piece of his life, assisting him with making young ladies funnies enlivened by their unusual companions at school. Funny and inspiring, this arrangement is an uncommon anime that can generally give you happiness when you need it the most.
27. Descending Stories: Showa GenrokuRakugo Shinju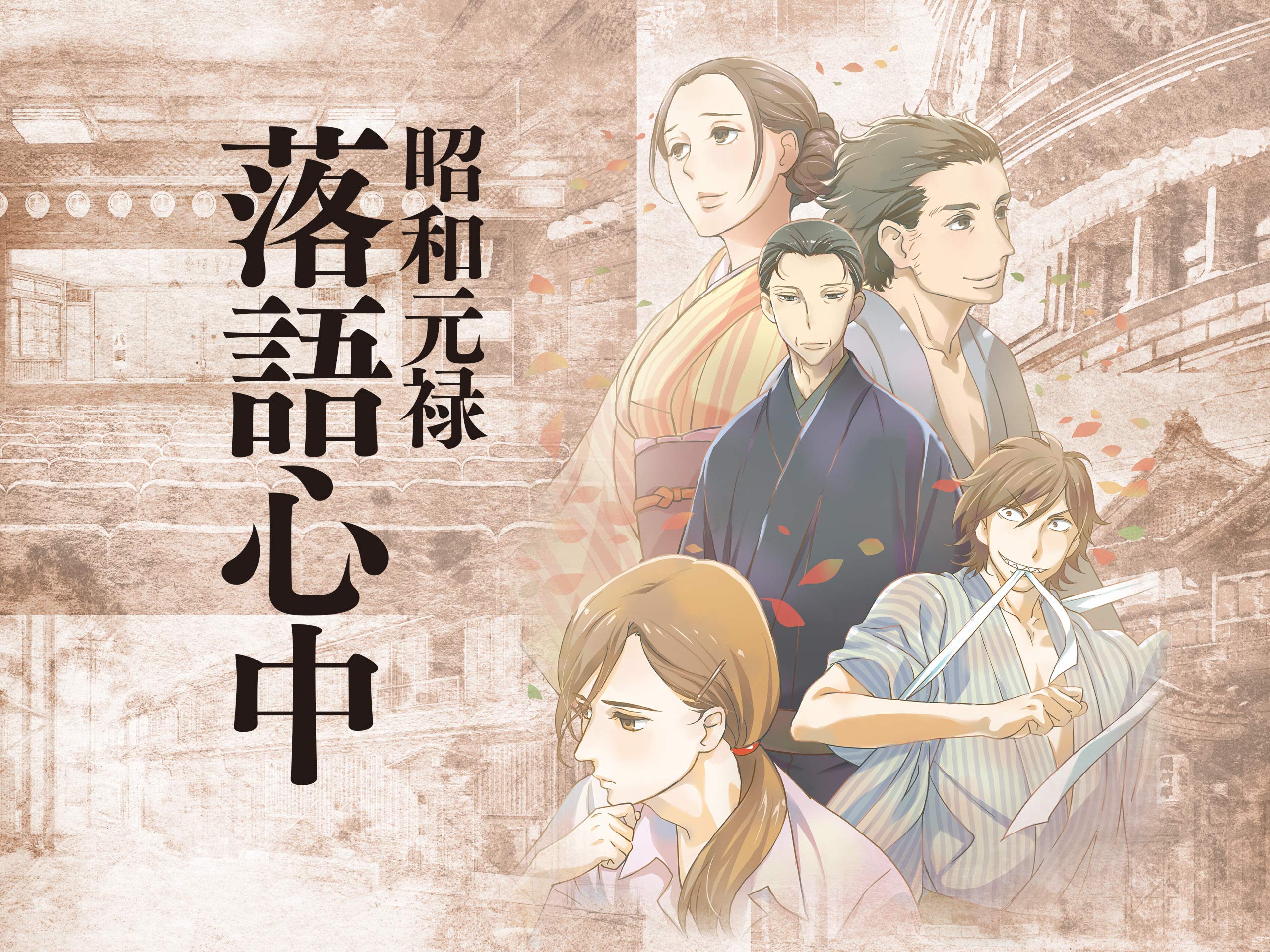 Director: Haruko Kumota
Writer: Haruko Kumota
Stars: Akira Ishida, Tomokazu Seki, Megumi Hayashibara
IMDb rating: 8.3/10
Platform: Crunchyroll
Showa GenrokuRakugoShinjū is a generally new anime, having debuted in winter 2016, but it will have a long, long heritage. It recounts the tale of a previous convict who asks a rakugo expert to prepare him as an understudy after being charmed by a rakugo execution. Rakugo is a customary Japanese type of performative narrating with likenesses to both current stand-up satire and the Greek and Irish conventions of retelling protracted epic sonnets like those of Homer. The show is immediately an adoration letter to this blurring Japanese fine art and an investigation of the conflict between customary and current Japan. Rakugo exhibitions appear in full, and the show manages sexism, change, convention, and modernization. It's a strongly unique story that truly dives into the core of Japanese conventional craftsmanship and the regularly troublesome changes Japanese culture has experienced in current occasions.
28. Ranma ½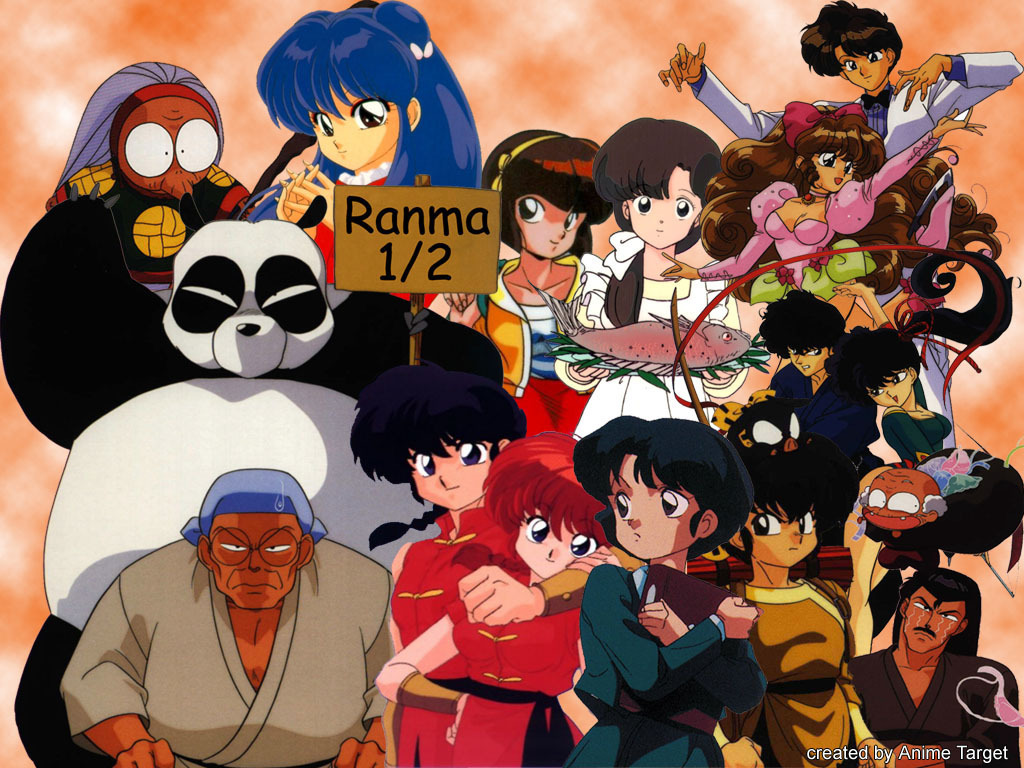 Director: Rumiko Takahashi
Writer: Rumiko Takahashi
Stars: Kappei Yamaguchi, Megumi Hayashibara, Noriko Hidaka
IMDb rating: 7.9/10
Platform: Netflix
Even though its activity might be obsolete by the present principles, both the heart and (the majority of) the diversion of Ranma ½ still hold up today. Hardly any anime is greater at droll parody than Ranma ½, generally because its reason and characters are so totally silly, thus brimming with comedic potential outcomes. Regardless of whether it be Ryoga's inconceivably terrible internal compass, Shampoo's doomed plans to attempt to win the warmth of Ranma, or Genma's funny panda emulating.
29. Kill la Kill
Director: Hiroyuki Imaishi
Writer: Kazuki Nakashima
Stars: Ami Koshimizu, Aya Suzaki, Toshihiko Seki
IMDb rating: 7.9/10
Platform: Netflix
Any clasp from Kill la Kill is promptly recognizable and all things considered: its extraordinary plan and liveliness are a vivacious joy, and its unpredictability, activity, and heart are once in a while mixed too by some other anime. Execute la Kill includes the strained contention of RyukoMatoi and Satsuki Kiryuin. Ryuko is searching for the other portion of a gigantic scissor cutting edge whose wielder slew her dad, and Satsuki's iron clench hand rule over the school and encompassing town makes her the prime suspect. Much like Kill la Kill chief's different works, the primary clash against these two young ladies in super-controlled mariner suits is only a beginning stage for their experience. Execute la Kill's fan administration, and certain awkward scenes can make it an intense one to suggest, yet it's one hellfire of an energizing ride at its heart.
30. My Hero Academia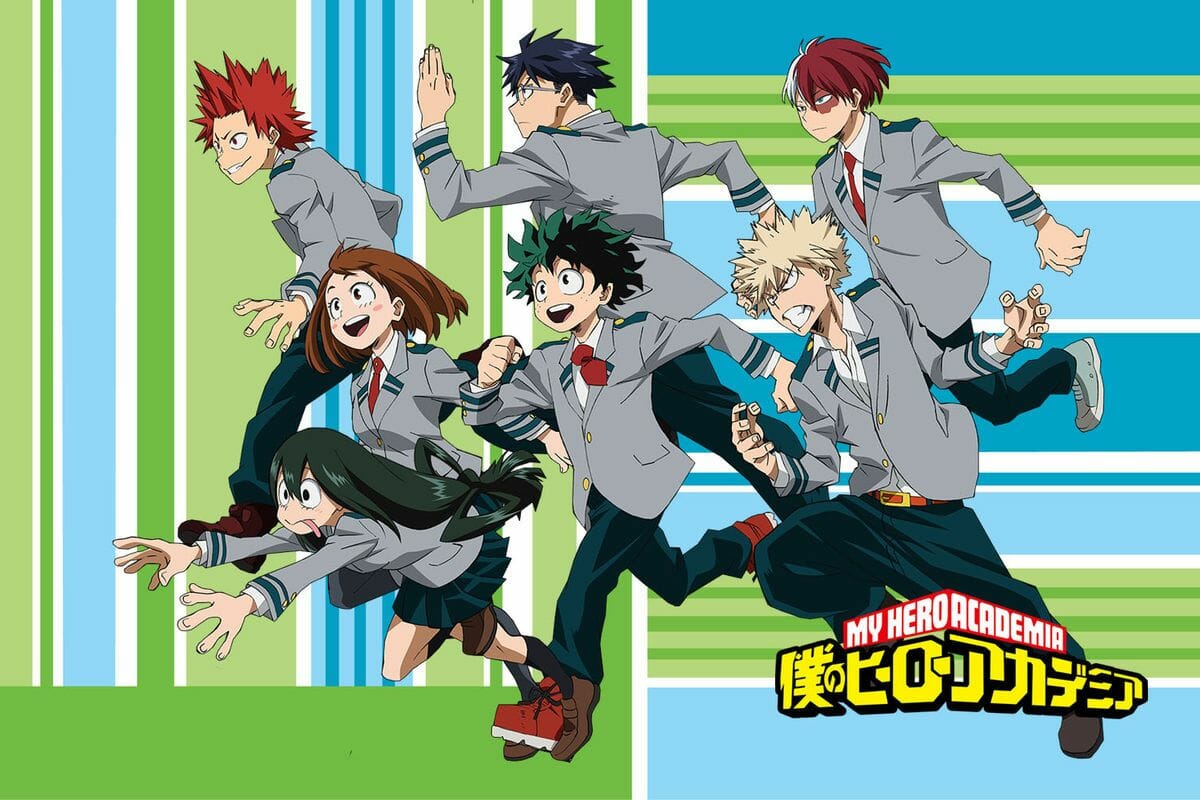 Director: Kenji Nagasaki
Writer: Kohei Horikoshi
Stars: Daiki Yamashita, Justin Briner, Nobuhiko Okamoto
IMDb rating: 8.5/10
Platform: Netflix
Super-hero stories are very common; however, My Hero Academia offers an exceptional contort on the recognizable kind by zeroing in on IzukuMidoriya, a saint who was conceived without powers (yet is resolved to spare individuals in any case) in a world loaded with people with capacities. Even after he procures the "characteristic" he's constantly longed for, MHA continually discovers approaches to challenge Midoriya's conventional saint's excursion by offering new turns on very much worn figures of speech, investigating being a legend with steady humor and heart – also some terrific activity successions.
Between its dazzling activity, loveable list of all-around created supporting characters, and the ability for concocting the absolute generally ludicrous and special superpowers ever dedicated to the screen, My Hero Academia is a much-needed refresher – now and again senseless, frequently sweet, and reliably amazing.
Here's your complete guide to the best anime series of all time. This list includes animated tv series from every generation and year, which every anime fan of any age can enjoy. Animation is an art that is painted on every kid's canvas. It shook up one generation and had been doing so relentlessly with its beautiful creative graphics, bright colors, and power-packed action. Don't waste any more time and start your anime journey now!