This world has seen so many trends, but the craziest one with the maximum hype is Anime. What started as a small, animated business in Japan has traveled worldwide, engaging millions of anime fans with their creative characters and storylines.
Cartoons were always a big part of every kid's life, and Anime brings back the same feels as those cartoons with bizarre plots. Anime books, movies, or TV characters has fan following because of the raw emotions they show, despite being an animation and for being too excellent for their own good.
Anime has its own world altogether, with different genres revolving around it, from romance to science fiction to horror, sci-fi, and more.
1. Death Note
Director: Tetsurō Araki, Shusuke Kaneko (First Two)
Writer: Tsugumi Ohba in Manga Series.
Stars: Mamoru Miyano, Brad Swaile, Vincent Tong
IMDb ratings: 9/10
Platform: Netflix
You have truly experienced Death Note only if you have read it in the Manga Comics. But to the non-comic book readers, there is not one but two above-average Live Action adaptations. Intelligent and handsome 17-year-old Light Yagami comes across a mysterious book called "Death Note," which turns his life upside down.
The notebook is a magical killing machine; whoever's name is mentioned in the book is killed. All the initial doubts are gone from Light's head as one by one evil people or people who mess with the newly acclaimed "the God of the new world" aka Light, himself are murdered.
The increasing number of murders reach the International Police organization where the series antagonist is shown to be the clever detective, L. This show is then all mind games between Light and L and frantic attempts to kill each other.
The Death Note movie adaptation is R-rated and can make the adults very uncomfortable to the point where they would rather squint and watch. However, the 2006 adaptation does some justice to the comics and has humor and thrill in all the right places. So, choose your fighter.
2. Tokyo Ghoul
Director: Kentarô Hagiwara
Author: Sui Ishida
Publisher: Viz Media
Stars: Natsuki Hanae, Austin Tindle, Sora Amamiya.
IMDb ratings: 7.7/10
Platform: Netflix and Amazon Prime Video
Another Manga hit got its own live-action series, which definitely raised the bar for action anime plots. Tokyo Ghoul is a dark drama with many bloodsheds and can make your insides turn. It has a good amount of suspense, making this one of the best anime, but only if you are ready to get grotesque.
The very shy Ken Kaneki survives a disastrous date with Rize Kamishiro, who turns out to be a ghoul and attacks Ken, leaving him in the state of Half Human and Half Ghoul. The plot picks up when fellow Ghouls who run a coffee shop, Anteiku, become his mentors and guide him through his new flesh-eating life.
If you can't get enough of Tokyo Ghoul, luckily, two live-action movies are made back in 2017 and 2019. Another best part about it is that this anime has two completed seasons on Netflix called Tokyo Ghoul, released back in 2014, so the binge-watching experience won't be delayed. But, beware, it is not for the faint-hearted.
3. Fullmetal Alchemist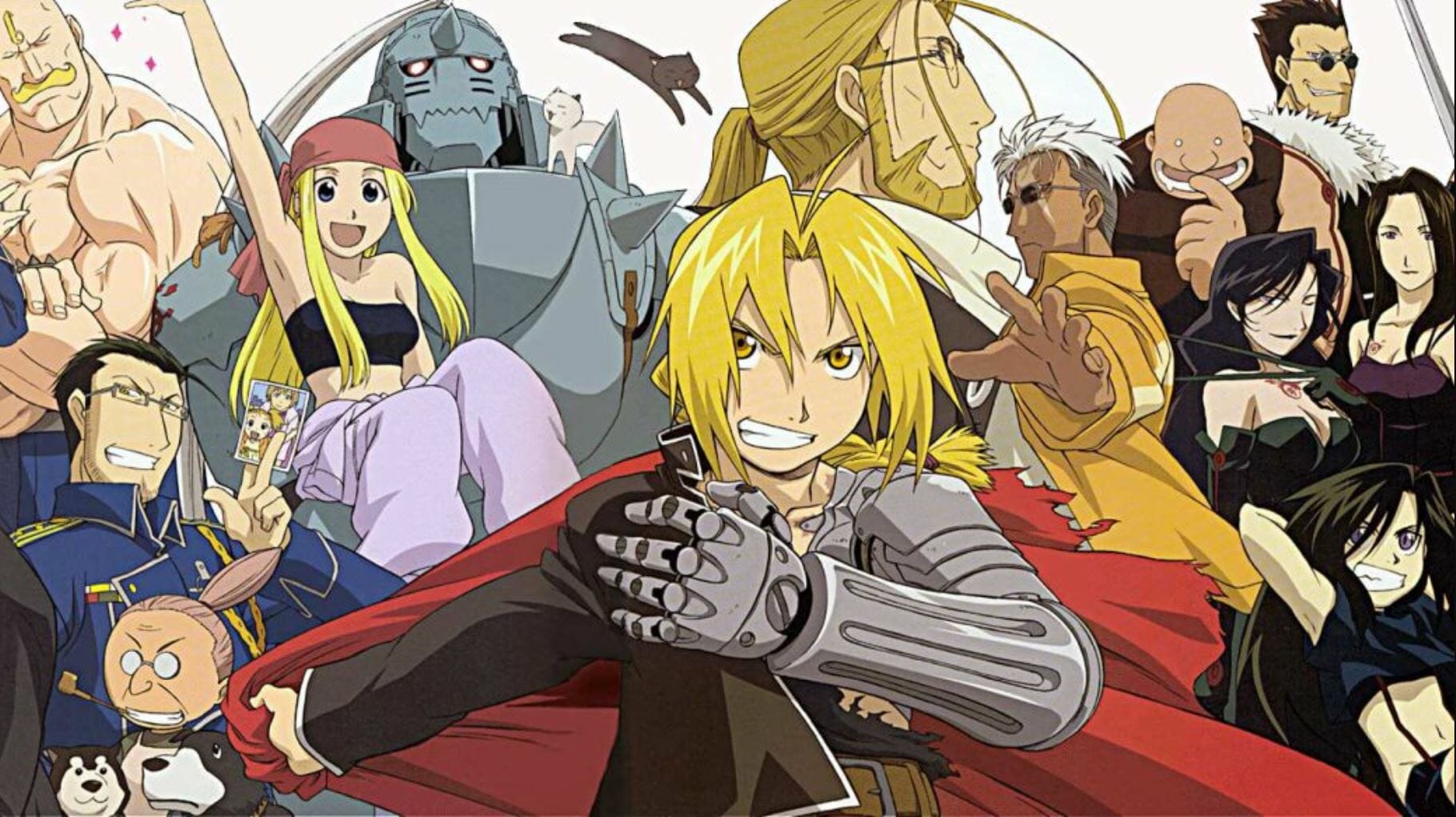 Director: Seiji Mizushima
Author: Hiromu Arakawa
Stars: Vic Mignogna, Aaron Dismuke, Romi Pak.
IMDb Ratings: 8.5/10
Platform: Netflix
This one-season series on Netflix will most definitely blow minds. Fullmetal Alchemist gained so much attention because of the genius and honest plot and setting. From the title itself, it's easy to figure out that there will be a lot of science involved.
Alchemy is the process of a wonderful mixture of two elements or objects. The story revolves around the two Alchemist brothers, Edward and Alphonse Elric, who are on the hunt for the ambiguous Philosopher's stone, which would help them revive their bodies, which they had given up to bring back their dead mother.
As confusing as the plot seems, it's very neatly made and explained in 51 episodes. The show pretty much covers all the riveting genres from action-drama to war and science.
4. Fullmetal Alchemist: Brotherhood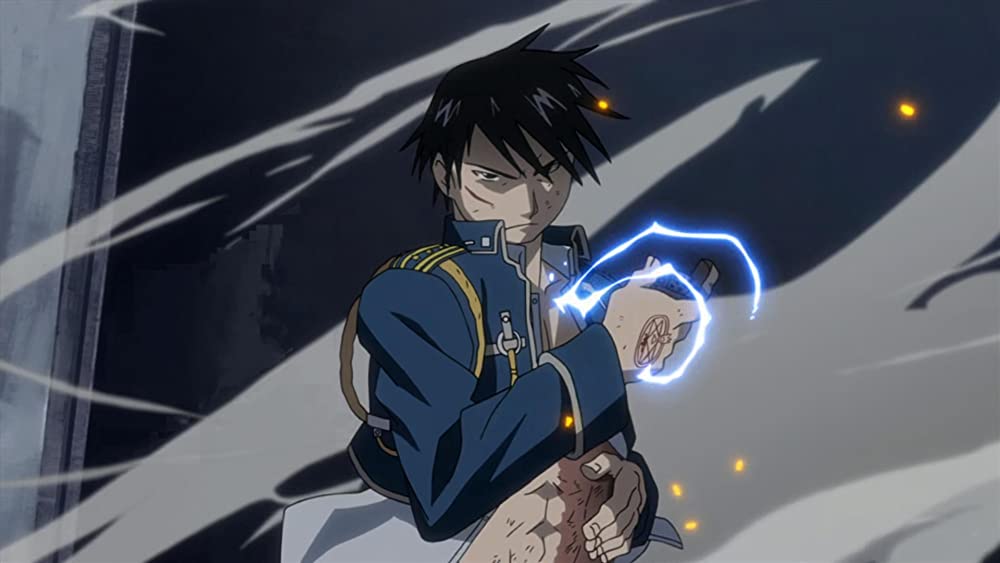 Director: Yasuhiro Irie
Author: Hiromu Arakawa
Stars: Kent Williams, IemasaKayumi, Vic Mignogna.
IMDb Ratings: 9.1/10
Platform: Netflix
Fullmetal Alchemist: Brotherhood is the second installation of this series, which sticks a lot to the original manga story and is longer than the previous one. This is one of the best shounen anime creations and targets the correct audience.
This story has been said to be better than the first part, so it shouldn't be confused with the first one. The story of this part follows Fullmetal Alchemy but contains more emotions and teaches us a lot of life lessons. In addition, they have introduced a few more characters with strong development in every aspect, making this one of the greatest anime series.
The plot doesn't have any loopholes, and nothing seems out of order here, making the story such a good ride. Brotherhood is a fictional piece of art and can also be enjoyed as a slice of life anime. Both the series is a must-watch.
5. One Punch Man 
Director: Shingo Natsume
Author: ONE
Illustrated by: Yusuke Murata
Stars: Makoto Furukawa, Kaito Ishikawa, Max Mittelman.
IMDb ratings: 8.8/10
Platform: Netflix and Hulu
Looking for some comedy-filled action? This is your man. This anime hero currently resides on Netflix and Hulu with two good seasons. Fans fell for the uniqueness of the idea of the story and the One Punch Hero.
The story is quite simple but sounds definitely absurd, making it better; Saitama, a reluctant superhero, can knock anyone out with just one punch. There is absolutely no one who can defeat this powerful, bald superhero, which obviously gets boring for him.
So he starts finding a worthy opponent for himself for his own entertainment. The characters' voiceovers could get a bit annoying, but the performance by the cast of the characters cover up for it. Fortunately, the second season doesn't lose the quirk and wit present in the first one, which makes One Punch Man a fun series with a different animation style, which was greatly appreciated by true anime fans.
6. Mob Psycho 100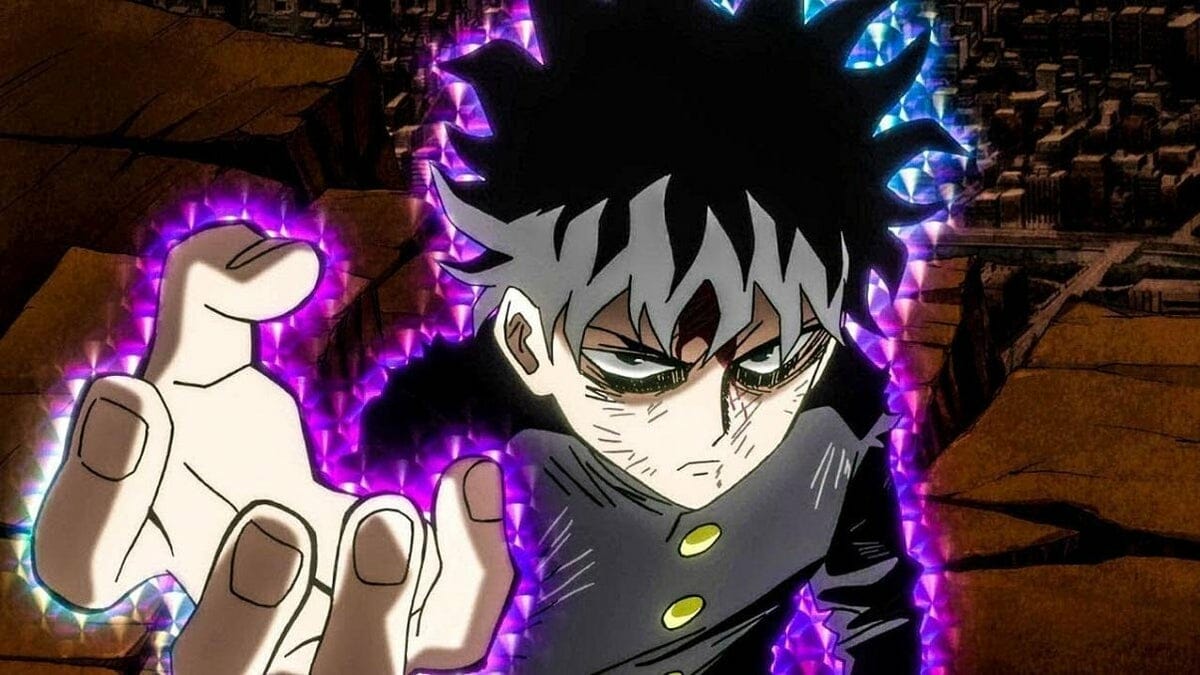 Director: Yuzuru Tachikawa
Author: ONE
Stars: Setsuo Ito, Takahiro Sakurai, Akio Ôtsuka.
IMDb ratings: 8.5/10
Platform: Netflix
From the author of One Punch Man, here's another banging anime that is a total joyride. Mob psycho 100 is a 2 seasons series streaming on Netflix, with gorgeous animations and easy-to-like characters. The 3rd season is expected to come out in April 2021 in Japan, which is excellent news for all the Mob Psycho lovers.
The plot of this show is another thing that catches a fan's attention. It's about a boy, Shigeo Kageyama or "Mob," who is in middle school with a seemingly normal life. That's where the plot twist happens, and he is a middle school student with 6th sense. In layman's terms, he has powers.
As the plot escalates, it shows how he lives under the threat of losing his powers and tries to use these powers to get the girl he likes to fall for him. This anime has some very complex characters who are, at times, more loved than the lead himself. The setting is beautiful, and that keeps a viewer in awe. The storyline is incredibly well balanced and exciting,making this show perfect for a light watch with little action or drama. This series is almost as perfect as an anime.
7. Fate/Zero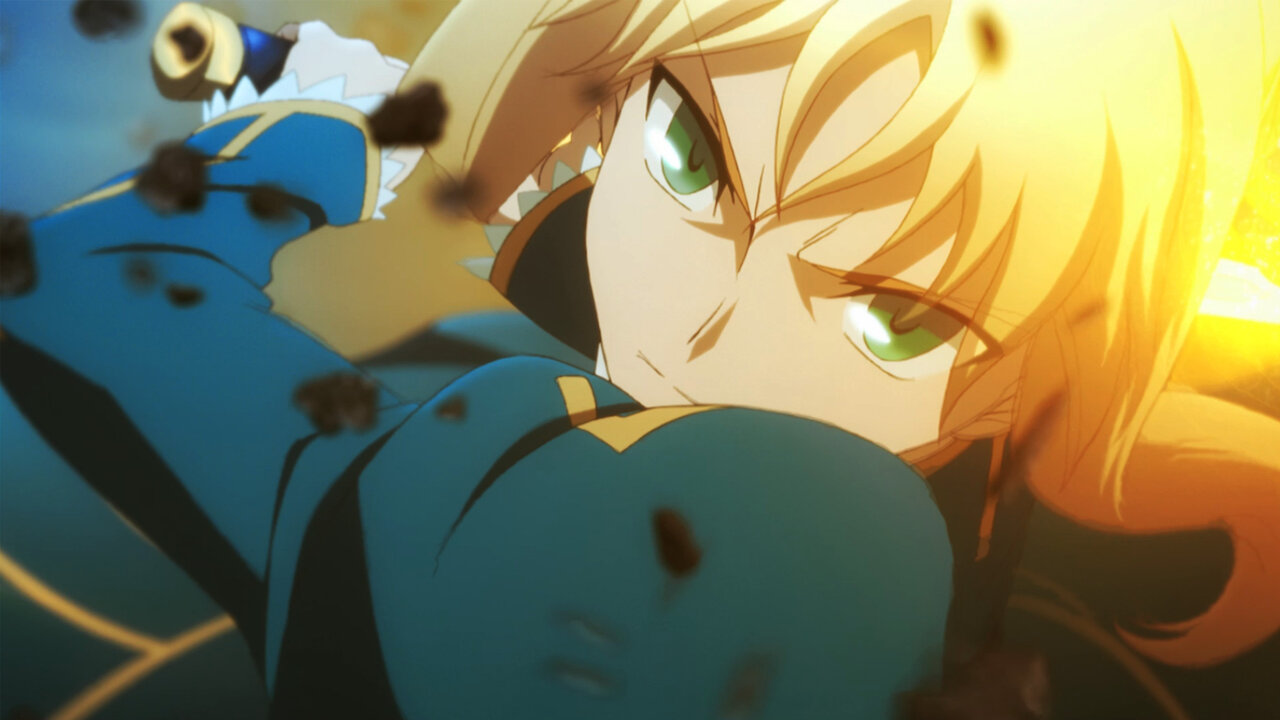 Director: Ei Aoki
Author/Creator: Akira Hiyama, Akihiro Yoshida.
Stars: Ayako Kawasumi, Kari Wahlgren, Sayaka Ôhara.
IMDb ratings: 8.3/10
Platform: Netflix
The second anime transformation of Type-Moon's Fate establishment of light books, this 25-scene seinen, coordinated by Ei Aoki, follows a gathering of mages as they contend in a fight royale called the Fourth Holy Grail War over a legendary cup (firmly not the Cup of Christ, but instead sharing its name) equipped for allowing the wish of its holder.
Three groups of mages have customarily battled for control of the Grail. Yet, each war is pursued among seven mages (called Masters) who bring Servants (hugely ground-breaking figures of legend and world history) to battle as their agents in the contention—implying that thrill-seeker history buffs.
Those who have consistently pondered who might win in a fight between King Arthur (once more, it's truly not that Holy Grail) and Alexander the Great will find this show amply fulfilling. Unfortunately, the reasonably bananas premise is offset a lovely activity style, multifaceted nature of the character, and authentically terrible unexpected developments.
8. Naruto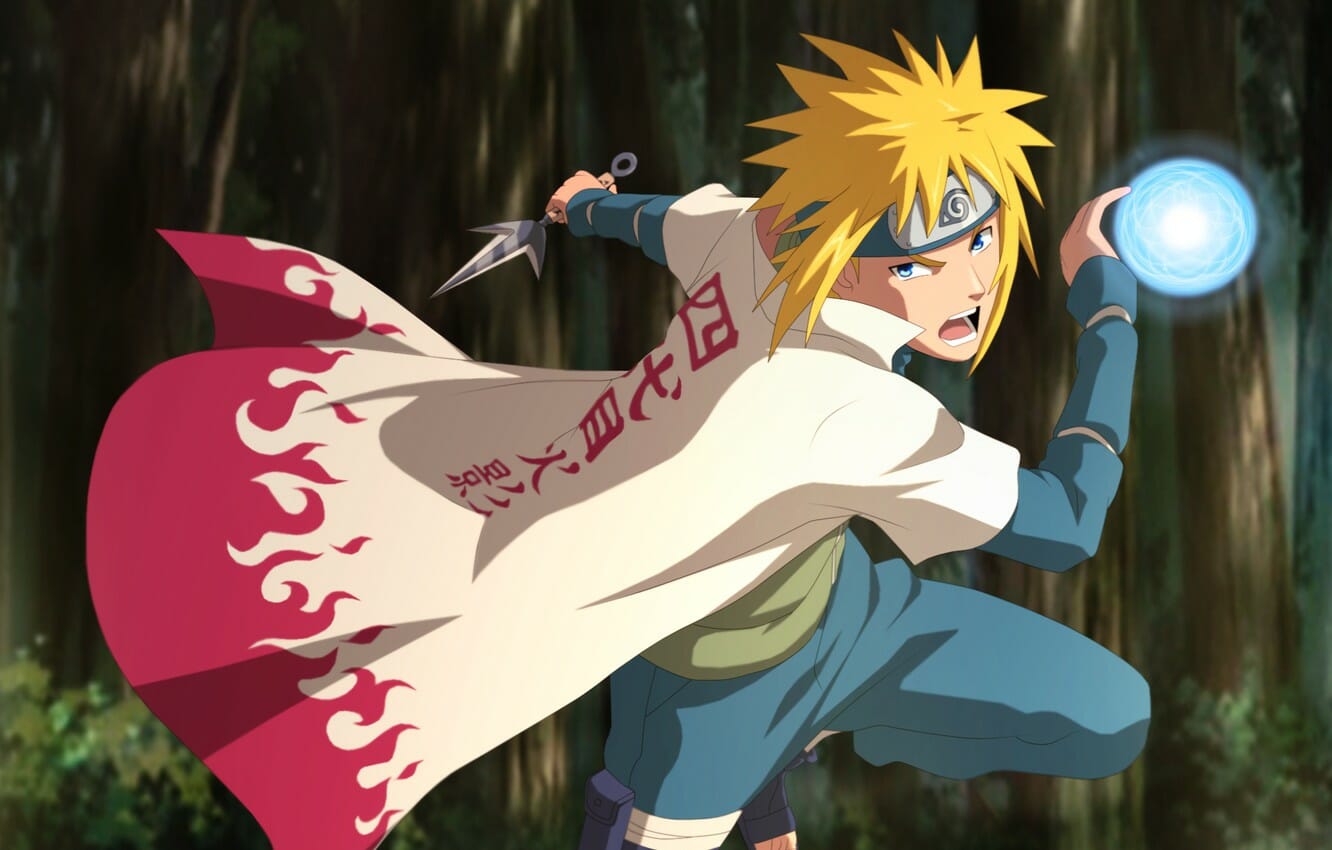 Director: Hayato Date
Author: Masashi Kishimoto
Stars: Junko Takeuchi, Maile Flanagan, Kate Higgins.
IMDb ratings: 8.3/10
Platform: Netflix, Amazon Prime, and Crunchyroll.
Anyone who is not even an anime fan has heard the ever-so-great Naruto's name, a shounen anime classic. Naruto has a series of video games, action figures, and 220 episodes in the series adaptation of the hit two, one-shot manga series by Kishimoto.
Many people grew up with this anime and continue to re-watch it on Netflix and call it a "legacy" to pass it on to fellow anime fans since it is one of the most incredible anime series ever. It has managed to garner such a loyal fan base that their best level starts and ends on "Naruto."
This series can definitely be classified as a classic. For a lot, Naruto was the "first anime ever watched," so it is highly sacred. This action anime is about a young boy, Naruto Uzumaki, a ninja with big aspirations and dreams; one of them is to be the "Hokage," the leader of his village.
9. Bleach
Director: Noriyuki Abe
Author: Tite Kubo and Atsushi Oba
Stars: Johnny Yong Bosch, Michelle Ruff, Stephanie Sheh.
IMDb ratings: 8.1/10
Platform: Netflix and Hulu
This adventure anime opened up paths for storylines containing ghosts and all the mystic creatures in one dimension. The action is well planned and different, making it a total package.
Ichigo Kurosaki is a high school student and a reluctant soul reaper who goes on a mission to save Rukia Kuchiki, another soul reaper who failed in her task, which was to defeat a powerful ghost "hollows."
Along with his friends who have magical powers and a calling for these spiritual energies, which would definitely help the battle between the students and soul reapers and ghosts, they go off on their mission. There are 15 seasons, 366 episodes on Adult Swim, a go-to network for anime series, and Netflix. The plot is gripping, and once you start it, there's no going back. After that, it's just a lot of binge-watching, which you wouldn't mind. 1
10. Dragon Ball Z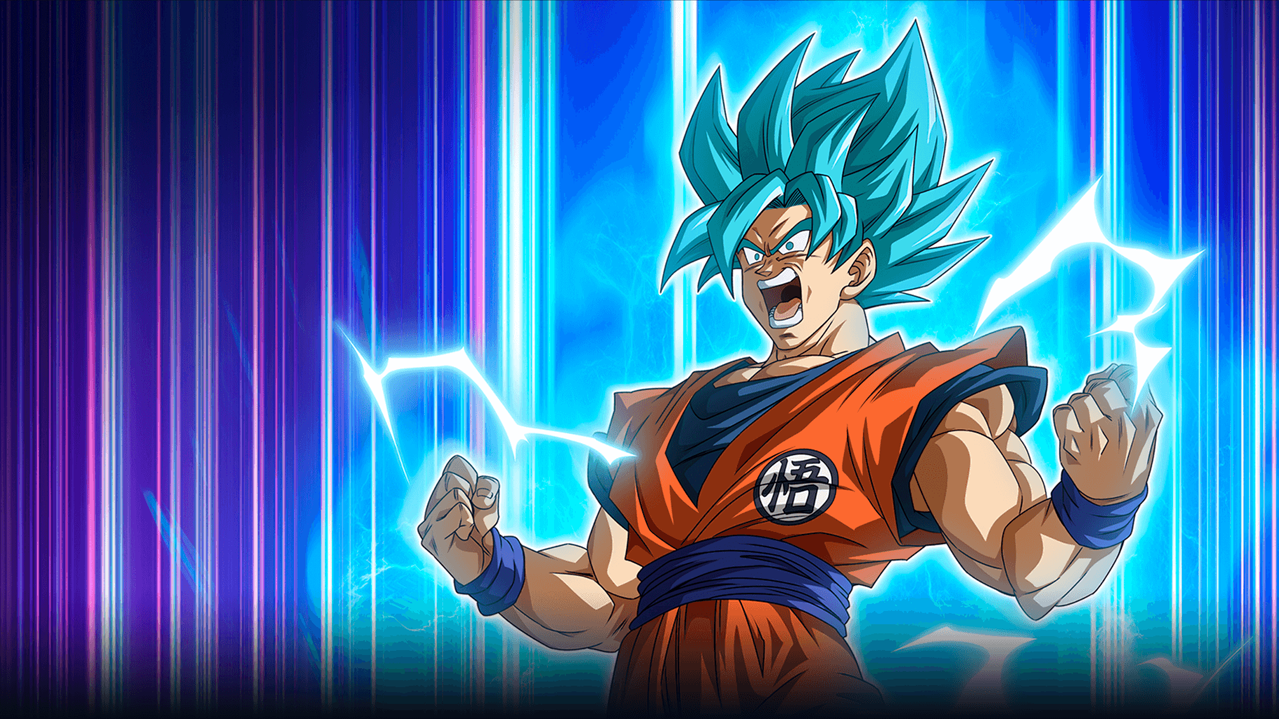 Director: Daisuke Nishio
Author: Takao Koyama
Stars: Doc Harris, Christopher Sabat, Scott McNeil.
IMDb rating: 8.7/10
Platform: US – Funimation (Sub and Dub); Hulu (Sub); Yahoo (Sub) and Canada – Funimation (Sub and Dub).
Another classic anime that people can't get enough of. There are games and a phase for every anime fanatic to get Goku's hairstyle. It can be said without any doubt that Dragon Ball Z made people look at animation as a proper genre along with a few other classics
The adventure-themed, action anime keeps the fan wanting more to this day. Viewers long to see Goku and his powerful friends who defeat villains of different kinds one by one. There's a buffet of villains in this show, from space to conquerors. No season of Dragon Ball has ever been disappointing.
Several films are based on this fantasy to feed the DBZ hungry fans. To understand the authenticity of Dragon Ball Z and its characters, apparently, Shounen anime followed the footsteps of Dragon Ball z and became a proper type after it. This cult classic is available on Amazon and Hulu.
11. Baki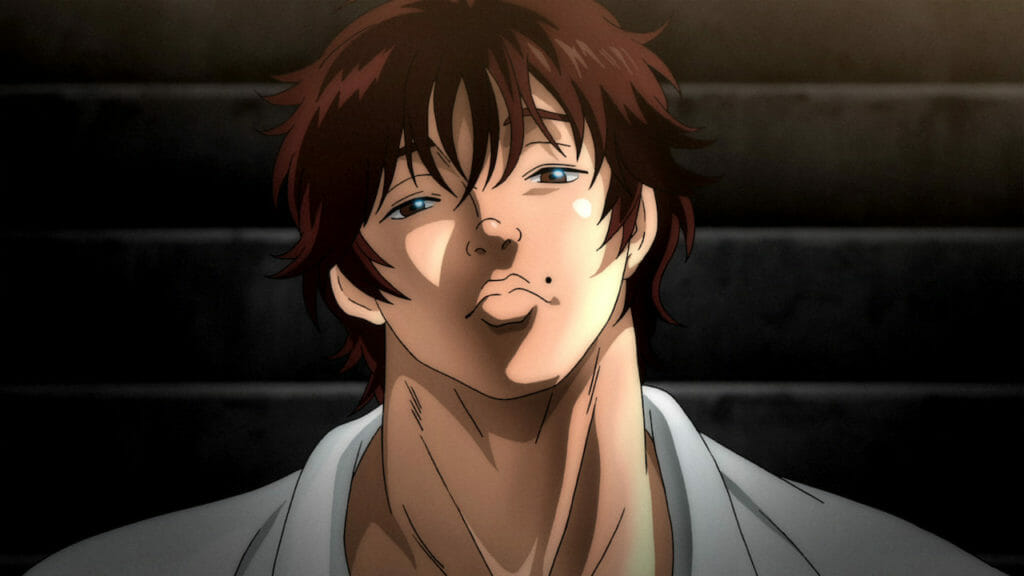 Director: Hitoshi Nanba, Katsuyoshi Yatabe
Author/Creator: Atsuhiro Tomioka
Stars:  Tôru Furuya, Kirk Thornton, Troy Baker.
IMDb ratings: 6.7/10
Platform: Netflix
Baki is an exciting feature of hyper-manly legends instituting an original storyline of a youthful contender preparing to outperform his dad. This high-activity shonen is loaded with tense confrontations between the buffest folks that might be drawn.
Indeed, if Netflix delivered a short video of the relative multitude of shots of folks utilizing and straining their muscles, it very well may be its own scene.
On the off chance that the muscles and hyper-extreme voices weren't sufficient, the knowing grins and jeers make these characters exemplify the dimwit instrument soul that drives the arrangement. Baki certifies regular thoughts of solidarity; however, it moved its pertinence to leniency and opportunity.
12. Revolutionary Girl Utena
Director: Kunihiko Ikuhara
Author/Creator: Chiho Saito
Stars: Tomoko Kawakami, Yuriko Fuchizaki, Sharon Becker.
IMDb ratings: 8.2/10
Platform: Netflix
This anime could be a slice-of-life anime with a symbolic meaning hidden in it. However, the series has a lot of surprising themes, and the storyline isn't monotonous or too much. Revolutionary Girl Utena leaves a mark in people's minds in just one season.
A girl called Utena, who a Prince saves, changes all her ideas and dreams to make a vow to become the Prince who saved her, and the Prince promises to see her again.
There's a beautiful message in the show. But, for some, it might come off a bit too bizarre, from the sexual innuendos to the harsh reality checks which are given and a bit too abstract
The series needs a lot of understanding and is deep thinking as it's filled with metaphors. But the show definitely affects your ideas and changes your perception regarding specific things in life, which is one of the magnificent factors of the show.
13. JoJo's Bizarre Adventure
Director: Naokatsu Tsuda
Author/Creator: Hirohiko Araki
Stars: Matthew Mercer, Daisuke Ono, Fuminori Komatsu.
IMDb ratings:8.4/10
Platform: Netflix
There are many anime that are so gruesome, and one would want to puke. Luckily, JoJo's Bizarre Adventure isn't like that, at least not to that extent.
The range of elements in this series may come from different dimensions, but the writing binds them together so exceptionally that nothing seems odd or strange. The show has 4 seasons, all packed up and ready on Netflix.
Jojo's world is an actual world but with supernatural beings, and as the name suggests, it is about the adventures taken by the members of the Joestar family. All the main leads in this series are on a different tangent and have their own struggles and challenges, which gives a lot of variety to the TV Series.
The manga series is a lot more famous than the live-action productions purely because of the authenticity. But the characters in the series are the main attraction, making you cry, laugh uncontrollably and love them wholeheartedly. Jojo's Bizarre Adventure might have a cliche storyline for an adventure anime, but it is enough to get you hooked.
14. Ranma ½
Director: Rumiko Takahashi
Writer: Rumiko Takahashi
Stars: Kappei Yamaguchi, Megumi Hayashibara, Noriko Hidaka.
IMDb rating: 7.9/10
Platform: Netflix
Even though its activity might be obsolete by the present principles, both the heart and (the majority of) the diversion of Ranma ½ still hold up today.
Moreover, hardly any anime is greater at droll parody than Ranma ½, generally because its reason and characters are so ridiculous, thus brimming with potential comedic outcomes. Regardless of whether it be Ryoga's inconceivably terrible internal compass, Shampoo's doomed plans to attempt to win the warmth of Ranma, or Genma's funny panda emulating.
15.  My Hero Academia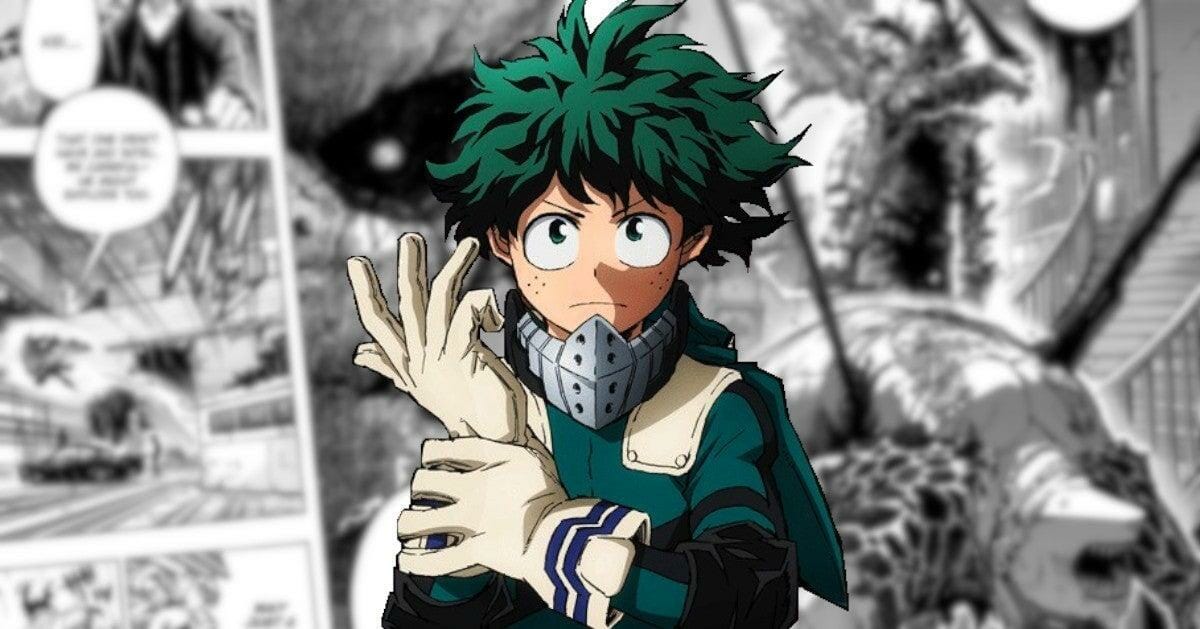 Director: Kenji Nagasaki
Writer: Kohei Horikoshi
Stars: Daiki Yamashita, Justin Briner, Nobuhiko Okamoto.
IMDb rating: 8.5/10
Platform: Netflix
Super-hero stories are very common; however, My Hero Academia offers an exceptional contort on the recognizable kind by zeroing in on IzukuMidoriya, a saint conceived without powers (yet resolved to spare) individuals in any case) in a world loaded with people with capacities.
Between its dazzling activity, loveable list of all-around created supporting characters, and the ability for concocting the absolute generally ludicrous and unique superpowers ever dedicated to the screen, My Hero Academia is a much-needed refresher – now and again senseless, frequently sweet, and reliably amazing.
16. Cross Game Miownime
Director: Sekita Osamu
Writer: Mitsuru Adachi
Cast: Miyu Irino, Haruka Tomatsu, Kenji Nomura, Takahiro Sakurai.
IMDb Rating: 8.4
Platform: TV Tokoyo, Netflix, Gogoanime.
Cross Game is a Japanese animation series which had made a special part in the heart of its watcher by portraying different emotions to the viewers. It's a worth watching story of Aoba and Kou, who turn out from rivals to friends through a baseball game that was the dream of Aoba's elder sister, Kou's sister.
To know the series of scenarios that went on in between to make all this happen and go on an enjoyable ride filled with emotions, do watch this fantastic series on the streaming platforms.
17. Fruits Basket
Director: Akitaro Daichi
Writer: Higuchi Tachibana
Cast: Manaka Iwami, Laura Bailey, Yuka Imai, Parisa Fakhri.
IMDb Rating: 8.6
Platform: Netflix, Hulu, Crunchyroll, Funimation.
Fruit Basket is a Japanese animation series with great characters. The story starts with a girl named Tooru who has to live with her granddad after her mother dies. Now, as the house's renovation she shares with her granddad starts, she has to go and live somewhere else
. With everything going on, our female lead does not want to burden anyone in her friend's group, so she seeks her resorts in a tent with secrecy. With lots of twists and turns that await Tooru in Somu's house about her new friends' supernatural abilities, Will Tooru's life become better or more disastrous?
18. Komi Can't Communicate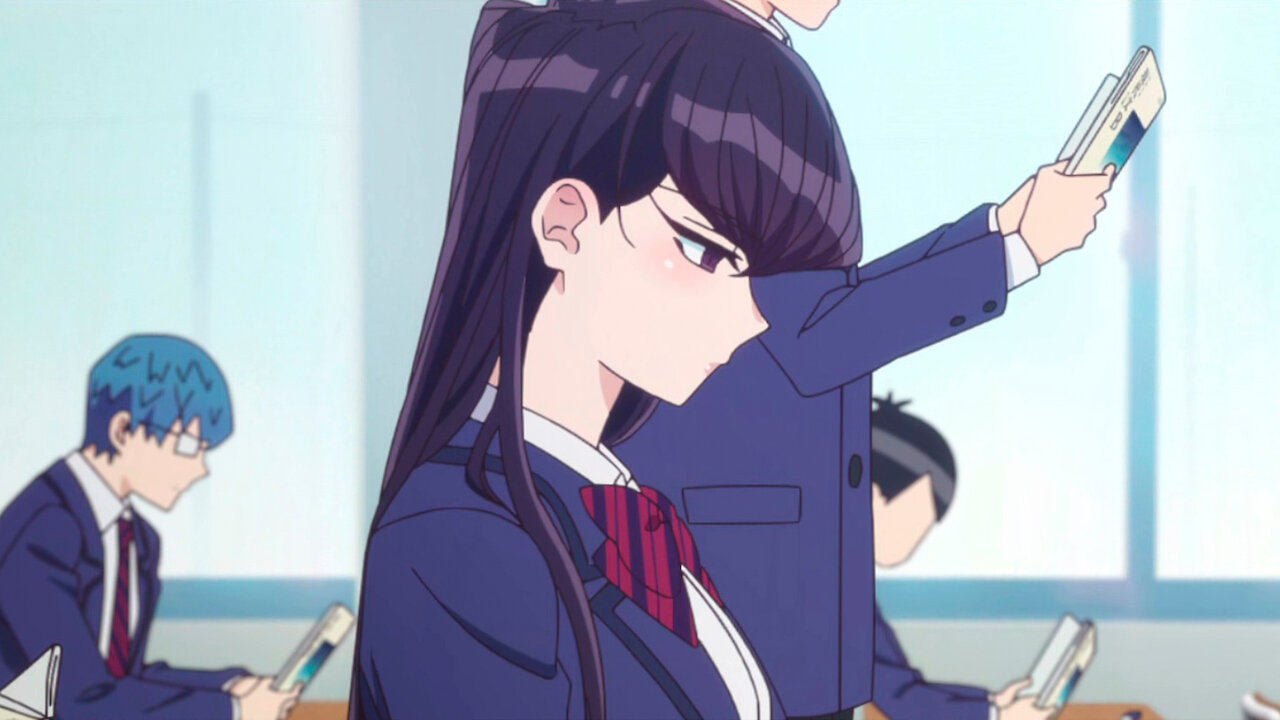 Director: Kazuki Kawagoe, Ayumu Watanabe
Writer: Tomohito Oda
Cast:  Aoi Koga, Gakuto Kajiwara, Rie Murakawa, Rina Hidaka.
IMDb Rating: 8.1
Platform: Netflix
Komi Can't Communicate is a romantic anime series that shows how a little bit of effort and the company of the right people can help you become a better version of yourself at any time you want.
The story starts when Hitohito Tadano, a very simple person, comes on the 1st day of his high school and sits beside one of the most beautiful girls named Shouko Komi.
Though Tadano had no plans to get into trouble in his high school, this one incident makes him look like a threat to other boys like Komi.
When we talk about our beautiful anime character Shuoko Komi, she is one of the most popular girls in her school, but she has communication problems and faces social anxiety. The story gives us a view of how both of them share their problem with each other by fate and become close friends.
Will this new friendship become the reason for them to come out of their shelves and be the best version of themselves?
19. Kamisama Kiss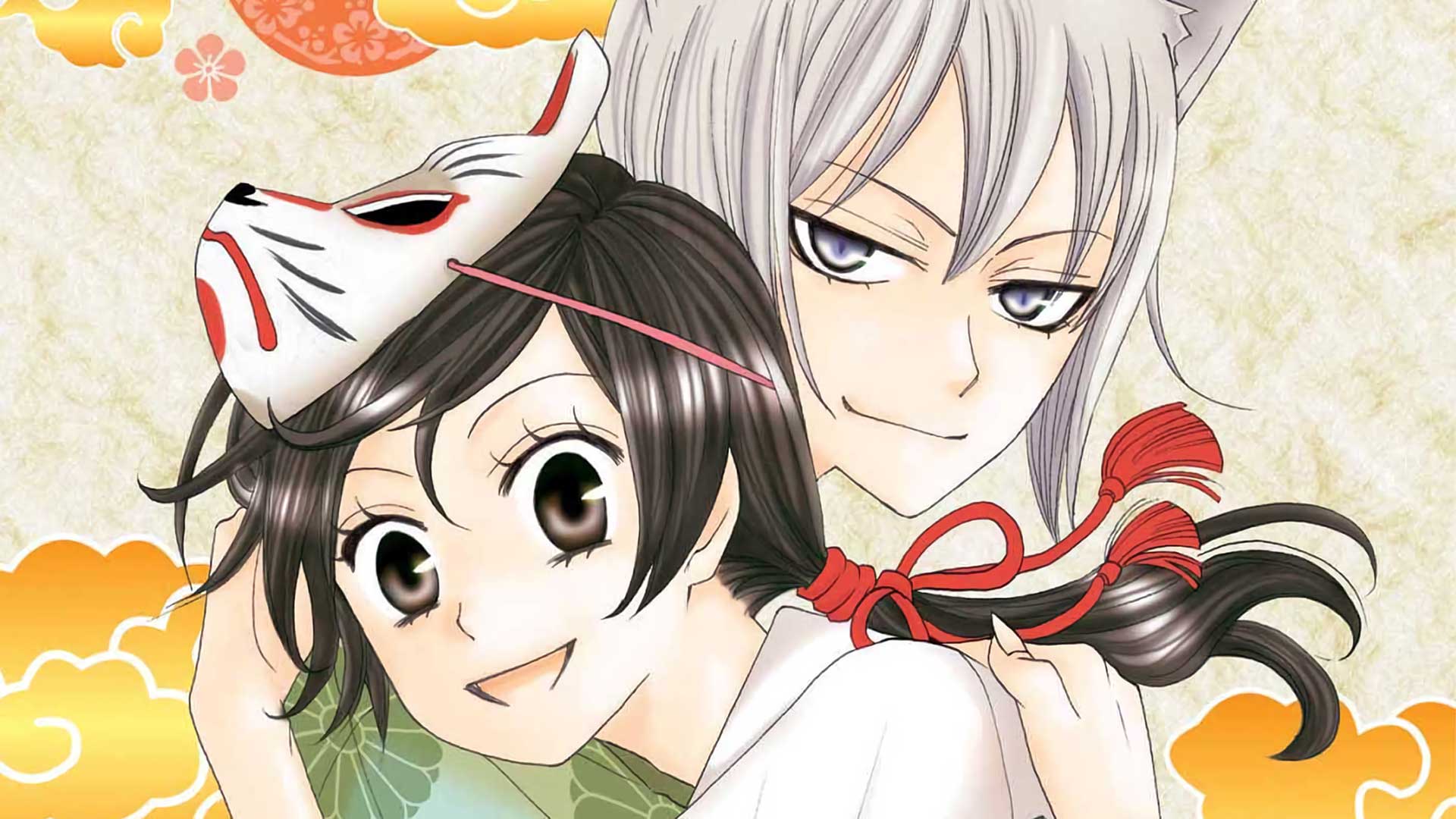 Director: Akitaro Daichi
Writer: Julietta Suzuki
Cast: Tomoe, Kurama, Mizuki, Numa-no-Himemiko ,Nanami Momozono ,Ryūō-Sukuna.
IMDb Rating: 8.1
Platform: Netflix, HULU, Prime Video
Can Magic happen anytime in your life? Have you ever heard of it? If not, then Kamisama Kiss, which is a series about how Nanami Momozono, who is a homeless girl as her father has lost their house due to gambling, meets and helps a stranger, and her life changes after that in a total sense.
Her kind heart and helping nature bring her a home that makes her a deity; with soo much going on in the series, it's worth watching.
The story of Nanami, who becomes a magical girl, will keep its viewers hooked to their screen. Watch this fantastic series on the streaming platforms to know how she uses this power and what she gains through it.
20. Horimiya CB
Director: : Masashi Ishihama
Writer: HERO
Cast: Haruka Tomatsu, Koki Uchiyama, Seiichiro Yamashita, Zeno Robinson.
IMDb Rating: 8.2
Platform: Netflix, Hulu, Funimation.
Horimiya is a Japanese animation series that portrays how a disastrous life can also be the most beautiful one. It tells about the importance to have the right people around us.
The story of Kyouko Hori, who is one of the most beautiful and intelligent girls in school, and Izumi Miyamura, who is a very meek and distant boy, is something similar.
They both have some hidden selves that they don,t bring out infront of their other classmates but somehow reveal them to each other. What secret personalities are Hori and Miyamura hiding from the world, and how will their friendship impact it?
21. Attack on Titan
Attack on Titan is still a fantastic anime with a great cast of characters and some wonderful story threads, even though its plot has grown a little muddled over time. Although the graphics are excellent, those who have a problem with violence might want to avoid this one because it's a very grim and bloody affair from the get-go.
The story revolves around Eren Jaeger, a character who inhabits a world where a race of enormous, human-eating creatures known as Titans has driven humanity to the verge of extinction. Eren joins the Survey Corps with a vow to banish Titans from the world after his hometown is destroyed and his mother is devoured. However, as the story continues, things quickly get more difficult.
22.Demon Slayer
Despite being a relatively recent anime series, Demon Slayer can still be discussed alongside the greatest anime series of all time.
After all, it has managed to bring in about $10 billion in revenue in the roughly six years since its inception, which is comparable to longer-running media franchises like Sesame Street and Thomas the Tank Engine, both of which have been around for well over 50 years.
The phenomenal success of Demon Slayer can be attributed to a variety of factors, including its intriguing cast of characters and fantastic plot. It helps to bring the source material to life in a way that very few other shonen anime series have been able to. The animation is also excellent.
23. Cowboy Bebop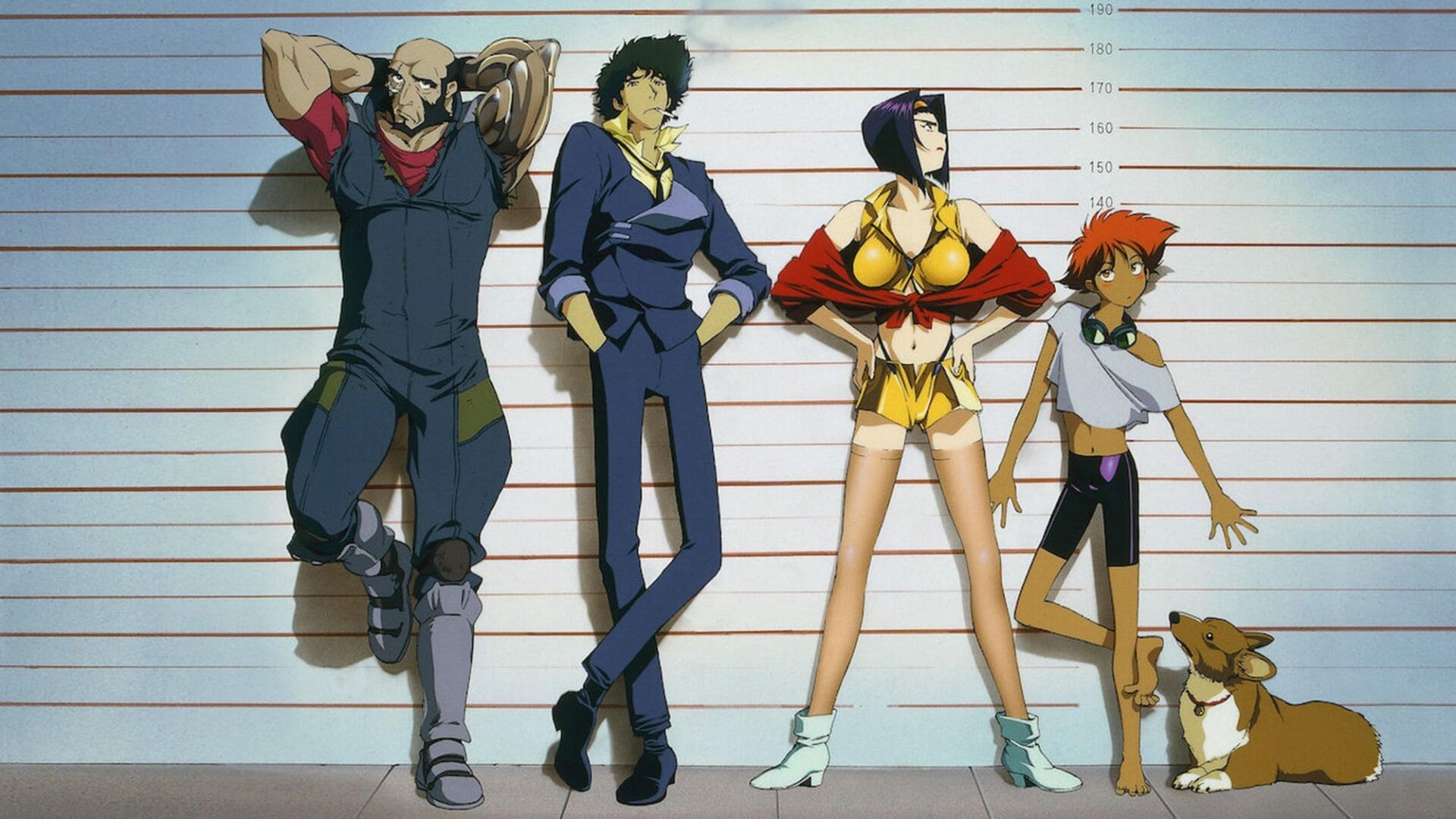 Cowboy Bebop is sometimes criticized for being exalted, and to some extent, this may be true. Even though it's far from the ideal anime series, it would be foolish to ignore the influence it has had on the genre.
Over the years, it has served as an inspiration for countless other anime and manga series, in addition to a number of western films and television programs.
24. Neon Genesis Evangelion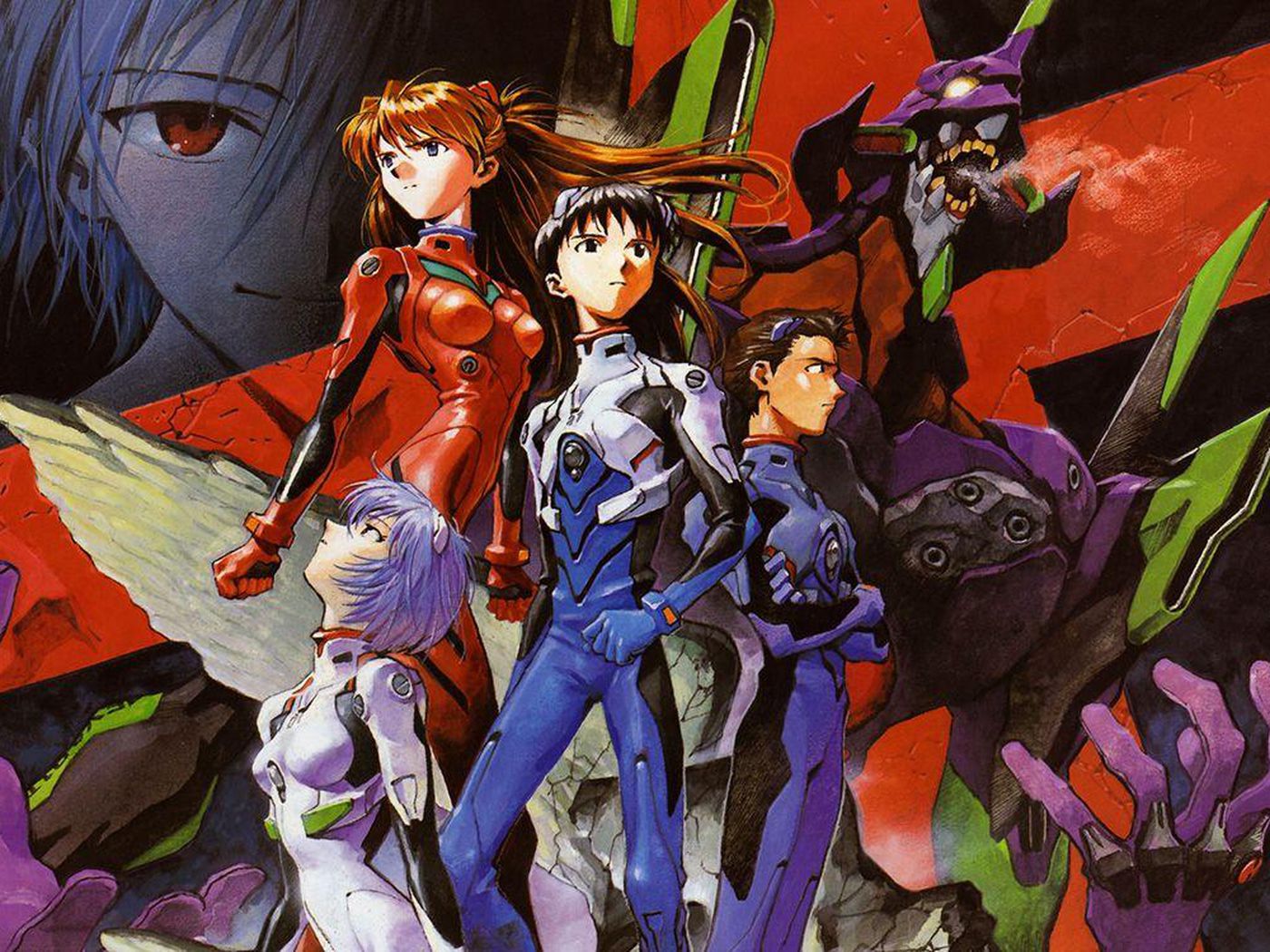 Although mecha anime has been popular since the 1960s and 1970s, the genre didn't really take off until the 1990s. Throughout the decade, many excellent mecha anime series were released, but none have been as well-liked or as enduring as Hideaki Anno's Neon Genesis Evangelion and its numerous spin-offs and big-screen adaptations.
The show packed a lot into its initial 26-episode run, and it still holds up incredibly well today, from masterfully crafted storylines to breathtaking set-piece showdowns.
The majority of what came after has also been excellent, though it can be challenging to watch it all in the best order, which has occasionally sparked fierce debate among Evangelion fans.
25. One Piece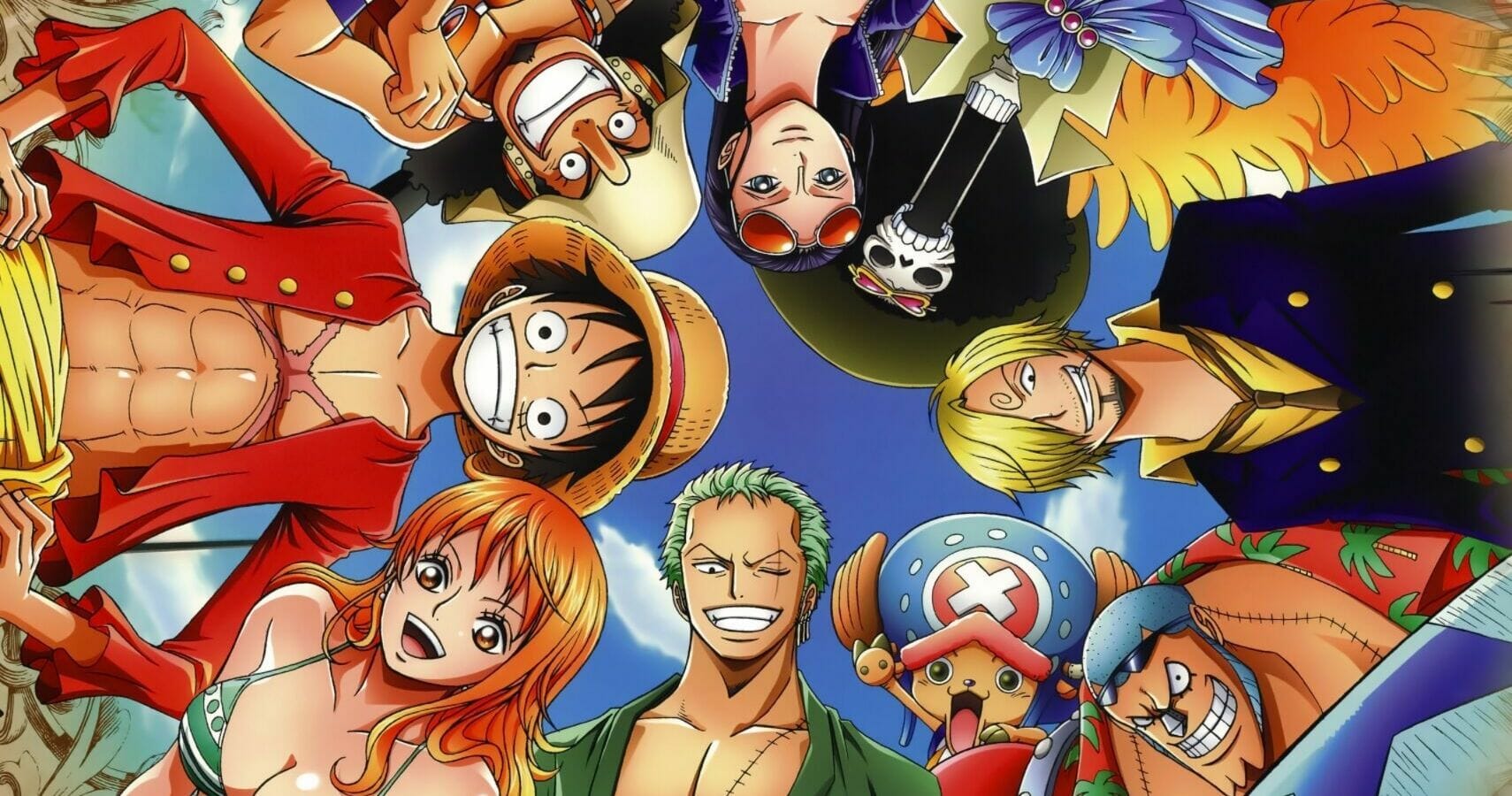 One Piece took a little longer to gain popularity in the west than some of the other top shonen anime shows did. But once it did, it never had a problem keeping western audiences interested.
In Japan, where several generations have grown up with the well-known manga and anime series, the same could be said about their popularity.
The former was the best-selling manga for eleven straight years between 2008 and 2018 and actually holds a Guinness World Record for the most copies published by a single author.
To the delight of series fans, the anime adaptation has been equally successful and, aside from a few minor changes here and there, has largely stayed true to the original.
26. FLCL
First episode date: 

26 April 2000 (Japan)

Final episode date: 

13 October 2018

Genres: 

Comedy, Drama, Surrealism, Science fiction, Action fiction, Animation

Languages: 

Japanese, English
It was intended for FLCL to feel completely different from anything else you've ever watched, anime or not. The band The Pillows provided an outstanding Japanese alt-rock soundtrack for the film. The editing is hurried. Manic, moody, or desolate interactions between the characters are all extremes.
Its plot, in which robots emerge from a young boy's swollen, injured head to announce the appearance of a strong extraterrestrial being, is kind of irrelevant.
27. Tatami Galaxy
Originally published: 

December 2004

Author: 

Tomihiko Morimi

Directed by: 

Masaaki Yuasa

Episodes: 

11 (List of episodes)

Genre: 

Dark comedy; Psychological; Romantic comedy;
Almost any of Masaaki Yuasa's works could be included on this list, but Tatami Galaxy from 2010 stands out as the filmmaker's most iconic piece. The characters speak with a rapidity that would make Aaron Sorkin blush; the style is lovingly surreal, while the subject matter is delightfully banal; and the content is both intellectual and immediately relatable.
The main plot of Tatami Galaxy follows our unnamed protagonist as he enrolls in college, gradually loses hope, meets two people who will forever be connected to him, and then a terrible event resets his college experience.
28. Aku No Hana
Author: 

Shuzo Oshimi

Adaptations: 

The Flowers of Evil (2013)

Volumes: 

11 (List of volumes)

Released: 

September 27, 2019

Published by: 

Kodansha

Genres: 

Shonen manga, Psychological thriller, School story, Human drama
Aku No Hana won't likely appeal to you. Certainly not on your initial viewing. The show, which takes its name from Baudelaire's Les Fleurs du Mal, is consistently perverse and makes references to both Rimbaud and Baudelaire.
Baudelaire was the most troubled of his Romantic contemporaries, battling alcoholism, mounting debts, and syphilitic insanity.
29. Monster
Adaptations: 

Monster (2004)

Volumes: 

18 (List of volumes)

Published: 

21 June 2002

Magazine: 

Big Comic Original

Studio: 

Madhouse

Genres: 

Crime fiction, Mystery, Psychological thriller
The literary world in and outside of Japan adores Naoki Urasawa, one of the most lauded manga writers of his generation. He is the creator of some of the most intricately plotted, character-driven, and experimental manga ever released.
Therefore, it makes sense that Monster, Urasawa's fifth serialized manga and one of his best known outside of Japan, would be adapted into one of the best anime series ever produced.
30. Michiko and Hatchin
Genres: 

Anime, Adventure, Girls with guns, Adventure fiction, Action fiction, Action/Adventure, Animation

First episode date: 

15 October 2008 (Japan)

Created by: 

Manglobe

Language: 

Japanese

Final episode date: 

18 March 2009
With its cross-country road trip, unquenchable sense of adventure, funky samba soundtrack composed by Brazilian artist Alexandre Kassin, and two of anime history's most compelling leads, Michiko and Hatchin has all the makings of an instant classic.
The show's real strength lies in Sayo Yamamoto's direction, as each scene deftly captures the harsh allure of South America.
31. Sailor Moon
Final episode date: 

8 February 1997

First episode date: 

7 March 1992 (Japan)

Genres: 

Anime, Drama, Magical girl, Adventure, Action fiction, Fantasy, Animation

Adapted from: 

Sailor Moon

Directed by: 

Junichi Sato (season 1); Kunihiko Ikuhara (R–SuperS); Takuya Igarashi (Sailor Stars)
Many young girls learned from Sailor Moon that they can be naive saviors and that the best weapon is kindness. Over the course of the five seasons of Sailor Moon, Usagi Tsukino grows significantly but never loses her more repulsive characteristics.
32. Galaxy Express 999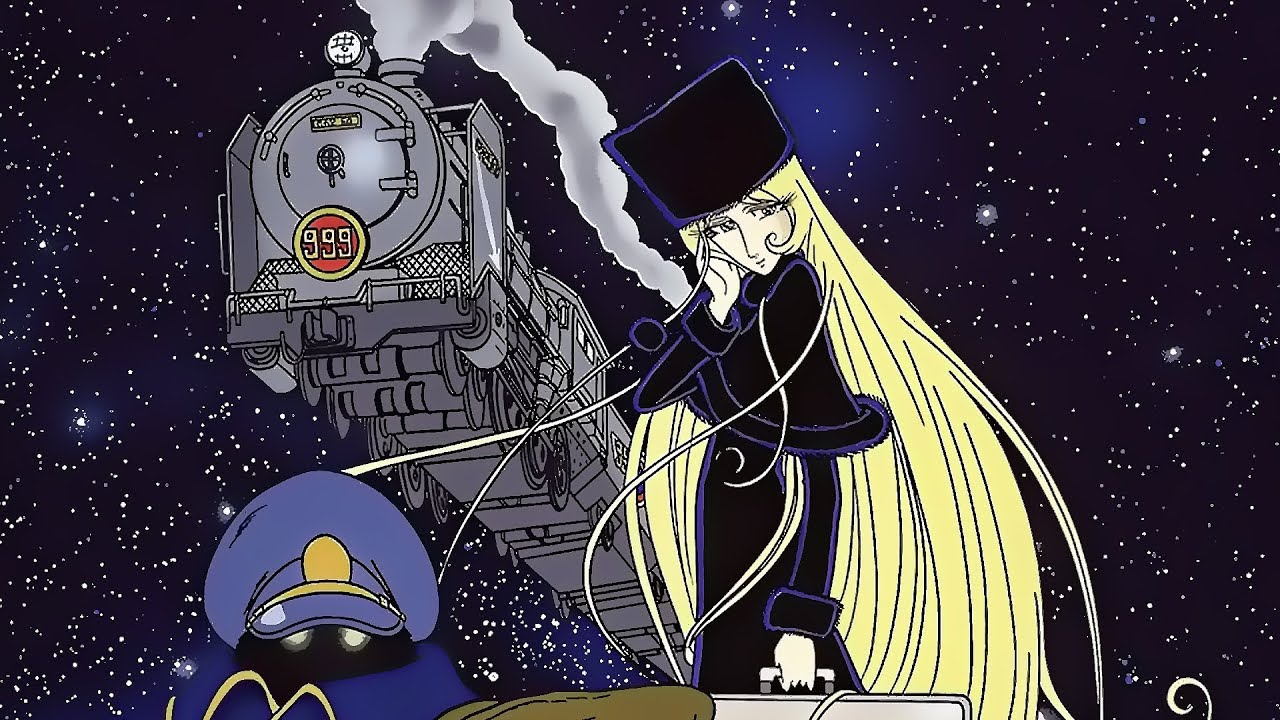 Release date: 

4 August 1979 (Japan)

Director: 

Rintaro

Narrator: 

Tatsuya Jô

Adapted from: 

Galaxy Express 999

Film series: 

Galaxy Express 999
This space opera classic, is the ideal starting point for any anime fan wishing to delve into the mysterious world of '70s animation.
Galaxy Express 999's melancholy slowburn is the series' creator Leiji Matsumoto's crowning achievement despite the fact that his sci-fi works Space Battleship Yamato and Space Pirate Captain Harlock all loosely take place in the same universe.
33. Paranoia Agent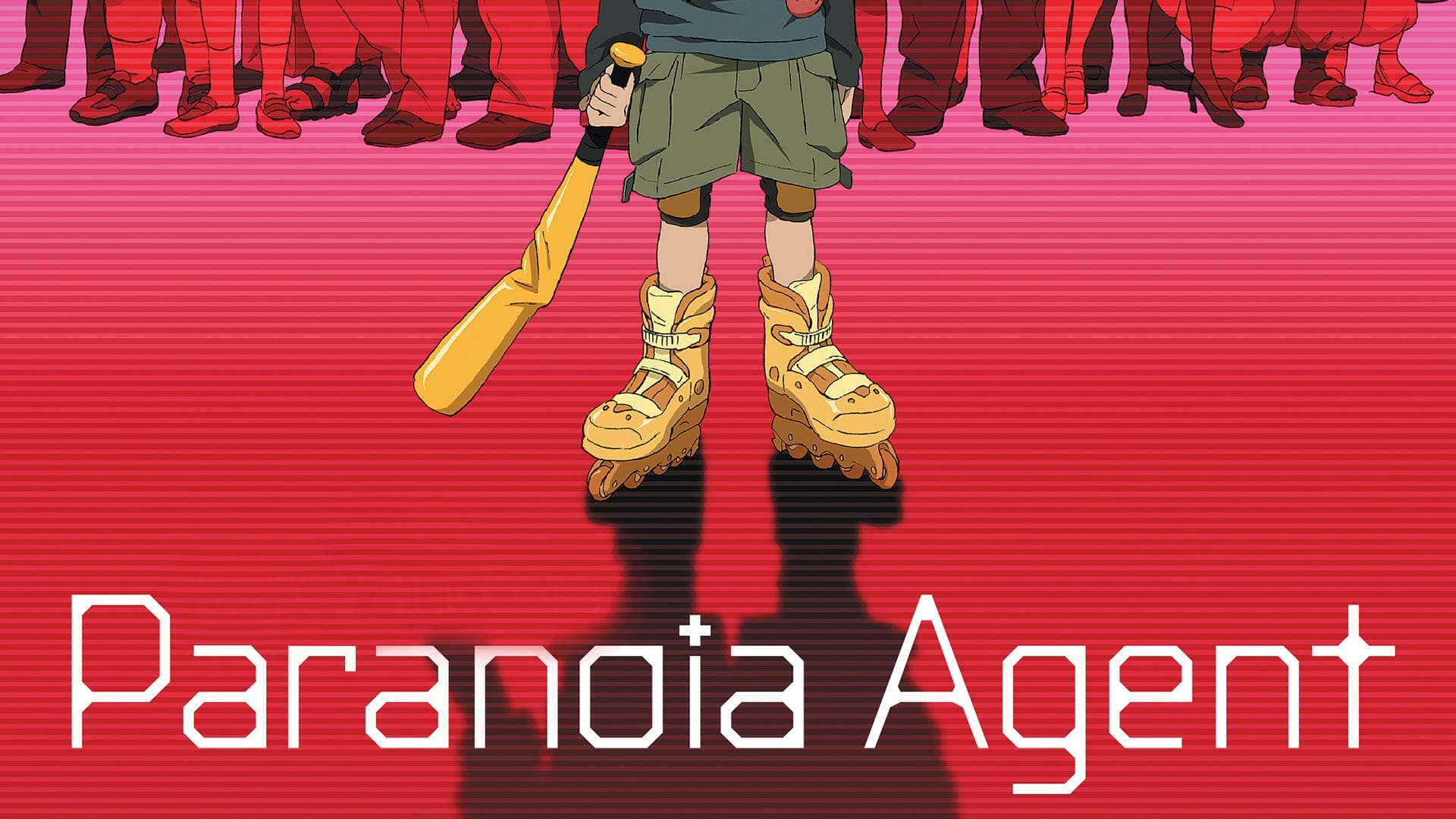 Program creator: 

Satoshi Kon

Writers: 

Satoshi Kon, Seishi Minakami

Genres: 

Anime, Horror, Drama, Mystery, Psychological thriller, Thriller, Supernatural fiction, Animation

First episode date: 

2 February 2004 (Japan)

Final episode date: 

17 May 2004

Language: 

Japanese
Except for his 1993 OVA adaptation of JoJo's Bizarre Adventure, the only television series created by the great Satoshi Kon was released six years prior to his passing at age 46 from pancreatic cancer.
Even though it wasn't as well-received as his last feature, the experimental masterpiece Paprika, which came out two years later, or even his debut effort as a director,
34. Mobile Suit Gundam
Genres: 

Anime, Mecha, Mecha Anime, Action, Drama, Space opera, Military science fiction, Animation, Real Robot

Final episode date: 

26 January 1980

First episode date: 

7 April 1979 (Japan)

Program creators: 

Yoshiyuki Tomino, Bandai Namco Filmworks, Hajime Yatate
In 2018, it's simple to forget that this legendary mecha anime from 1979 was… really, really freakin' good given the countless spinoff series, movies, manga, and model kits. The animation might seem stale.
The character models and mechanical designs might not move as consistently as the later series. Its world-building, in which a separatist faction of humans leaves Earth for space colonies, wasn't entirely thought through.
35. Hunter X Hunter
Network: 

Nippon TV

First episode date: 

2 October 2011 (Japan)

Adapted from: 

Hunter × Hunter
Numerous shonens (and even American TV shows) center on a cast of young people who use paranormal skills and inductive reasoning to solve problems. In this homogeneous archetype, Hunter X Hunter is a rare find due to its focus on detail and emotional investment.
This anime is full of amusing side stories that don't always culminate in a significant event but nonetheless let you know the characters in this world were real people before you began watching them.
36. Serial Experiments Lain
Genres: 

Anime, Horror, Cyberpunk, Psychological horror, Science fiction, Mystery, Thriller, Animation

First episode date: 

6 July 1998 (Japan)

Final episode date: 

28 September 1998

Networks: 

TV Tokyo, TX Network

Language: 

Japanese
You could create this psychologically perplexing seinen by taking every dense, philosophical cyberpunk thriller from the late 1980s and early 1990s, filtering them through The Matrix and Ghost in the Shell, and then purposefully chopping and screwing the timeline.
37. Kuragehime
First episode date: 

15 October 2010 (Japan)

Final episode date: 

31 December 2010

Genres: 

Anime, Romance, Comedy, Romantic comedy, Animation
In Kuragehime, men and women are depicted in ways that are uncommon in television media. Since she went to an aquarium with her dying mother, Tsukimi Kurashita has developed an obsession with jellyfish, which she has continued to do as an adult in order to feel closer to her memory.
38. The Big O
First episode date: 

13 October 1999 (Japan)

Final episode date: 

27 March 2003

Networks: 

Adult Swim, Wowow

Created by: 

Hajime Yatate; Kazuyoshi Katayama

English publisher: NA Viz Media
This detective noir-meets-mecha seinen, directed by Kazuyoshi Katayama, would be the offspring of a world in which Batman: The Animated Series and the Gundam franchise could get married.
The Big O is set in Paradigm City, a town where everyone has a mysterious amnesia, and it follows Roger Smith, a Bruce Wayne-like protagonist who works as a freelance Negotiator—sort of a private eye/lawyer hybrid—when he's not controlling the titular megadeus (read: giant robot) Big O.
39. Mononoke
First episode date: 

12 July 2007 (Japan)

Genres: 

Anime, Horror, Mystery, Ghost story, psychological horror, Fantasy, Animation

Networks: 

Noitamina, Fuji TV
It is a psychedelic nightmare that deftly combines supernatural horror and a Christie-style murder mystery. Mononoke revels in maximal beauty and twitchy sound design, mimicking the shadowless ukiyo-e painting style of 17th century Japan, but it also succeeds in its emotional endeavors, proving that it is more than just a director's experiment.
 40. Nichijou
First episode date: 

12 March 2011 (Japan)

Final episode date: 

26 September 2011

Genres:

Anime, Comedy, Animation

Network:

TV Aichi

Adapted from: 

Nichijou
It is based on the same-named manga by Keiichi Arawi, it excels at depicting daily life in exaggerated detail. Nichijou is primarily an absurdist interpretation of the slice-of-life genre, which attained critical mass around the time of its debut in 2011.
41. Princess Tutu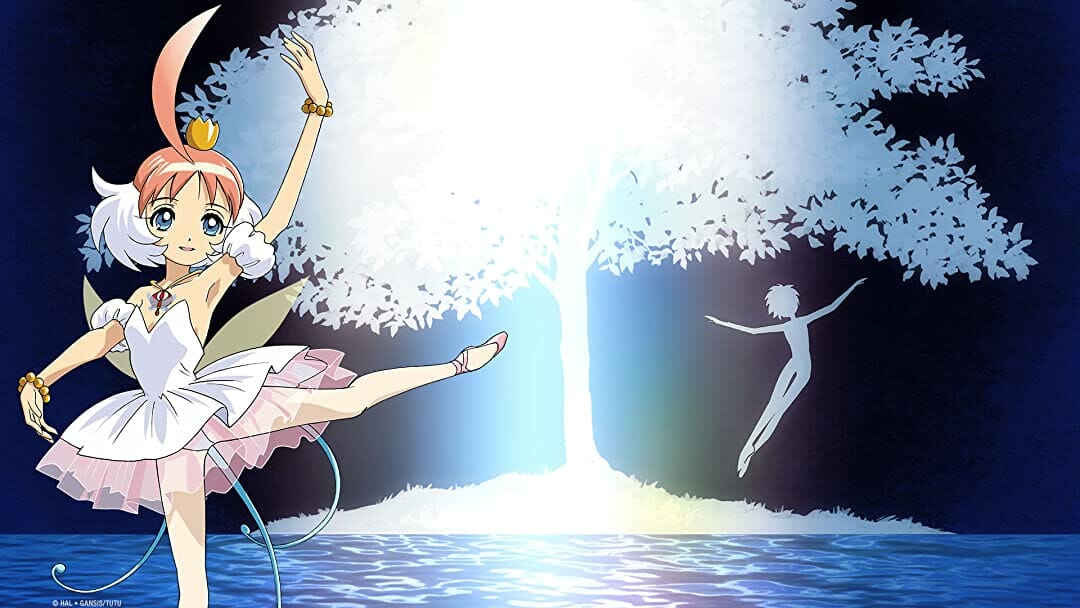 Genres: 

Anime, Comedy, Adventure, Magical girl, Animation

Program creator: 

Ikuko Itoh

First episode date: 

16 August 2002 (Japan)
Nearly any anime with a young female lead can now be considered a magical girl anime due to the genre's extensive re-examination, deconstruction, and bastardization over the past couple of decades.
Princess Tutu stands out from the crowd by giving life to anime's most formulaic genre while retaining the elements that keep us coming back to adorable mascots and magic wands.
42. Lupin III
Written by: 

Monkey Punch

Published by: 

Futabasha; Chuokoron-Shinsha

Magazine: 

Weekly Manga Action

Volumes: 

14 (List of volumes)

Adaptations: 

Lupin III: The First (2019),

Genres: 

Action fiction, Comedic genres, Mystery
The most recognizable gentleman thief in anime is Lupin III, a rakish criminal genius who first appeared in manga runs from the late 1960s, when Sean Connery was still establishing James Bond. Lupin follows a similar strategy
He fights, he fucks, he steals things, and he is the grandson of Arsène Lupin, the original gentleman thief. The adventures of Lupin III have been a franchise for more than 50 years, but what's more notable is how many anime series use the character.
43. The Vision of Escaflowne
First episode date: 

2 April 1996

Genres: 

Anime, Romance, Drama, Mecha Anime, Adventure, Fantasy, Action fiction, Action/Adventure, Animation

Final episode date: 

24 September 1996

Network: 

TV Tokyo

Languages: 

English, Japanese
Even though all of the elements are easily recognized, the chemistry is flawless. Escaflowne is still a blast to watch, but its most noteworthy aspect is likely the list of murderers who inspired it.
The series was created by Shoji Kawamori (co-creator of the Macross franchise), Ryota Yamaguchi (One Piece, Ranma 12, Sailor Moon), Shinichiro Watanabe (Cowboy Bebop), Kanno (also from Cowboy Bebop), Hiroshi Osaka (co-founder of the anime studio BONES), and Yasuhiro Irie (Fullmetal Alchemist: Brotherhood)
44. Kare Kano: His and Her Circumstances
Originally published: 

3 March 1999

Author: 

Masami Tsuda

Genre: 

Romantic comedy

Volumes: 

21 (List of volumes)

Adaptations: 

His and Her Circumstances (1998)
Hideaki Of course, Anno's interpretation of the romantic comedy subgenre is an odd investigation of typical subgenre tropes. Masami Tsuda famously detested Anno's adaptation of Kare Kano: His and Her Circumstances, but because of its jovial exuberance and psychological take on melodrama, it nonetheless became a cult favorite among shoujo fans.
45. Wandering Son
Author: 

Takako Shimura

Adaptations: 

Wandering Son (2011

Volumes: 

15 (List of volumes)

Episodes: 

12 (aired as 11) (List of episodes)

Genres: 

Seinen manga, School story
For Wandering Son to be an authentic anime original, long arcs and big explosions are not necessary. A transgender girl named Shuichi and a transgender boy named Yoshino deal with middle school and puberty in the show.
Given the amount of information it offers, Wandering Son is a genuinely unique trans narrative. All of Shuichi and Yoshino's classmates are aware of their dysphoria and help them as much as they can in their quest for confirmation.
46. Yuri on Ice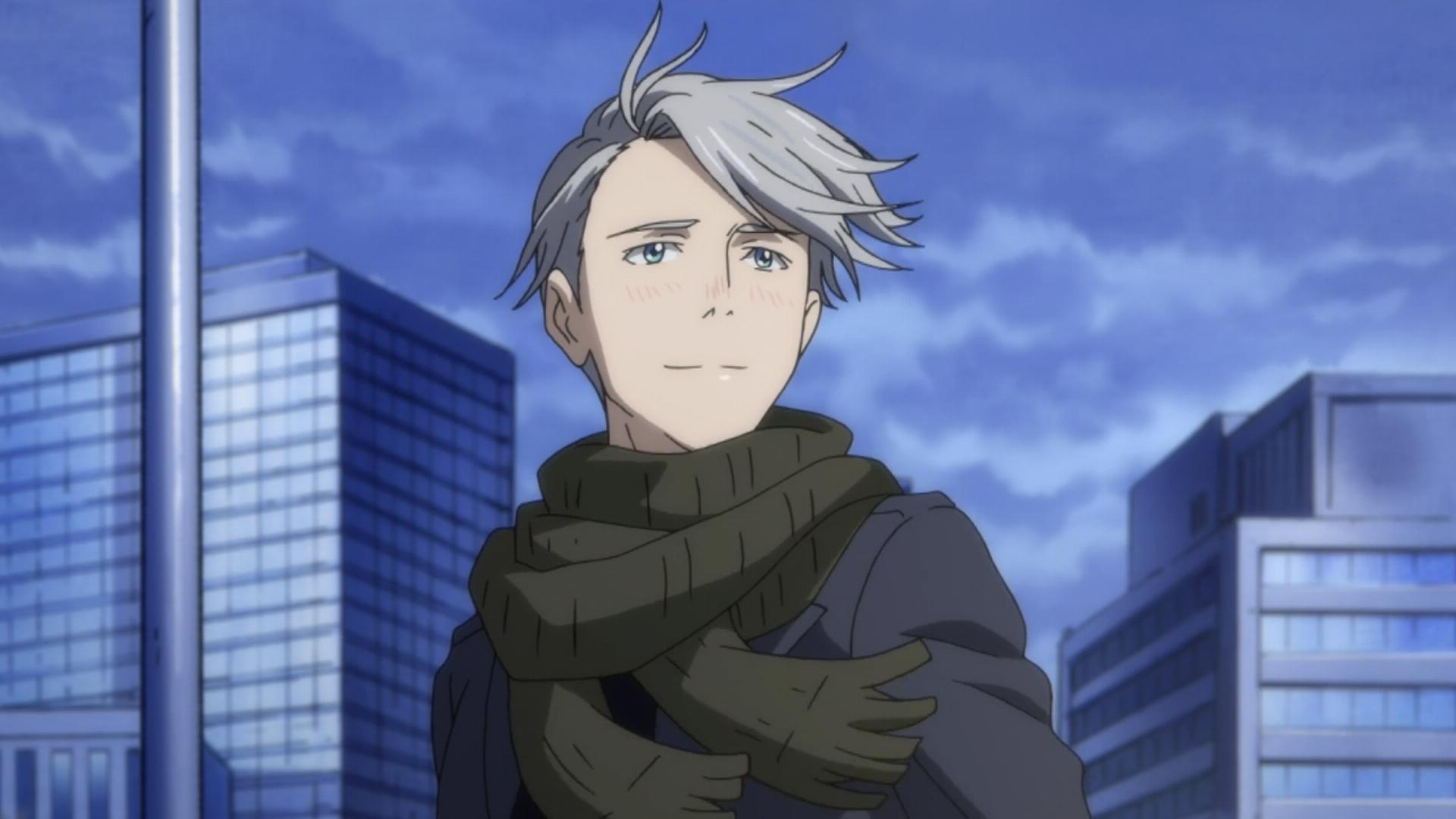 Writers: 

Sayo Yamamoto

Genre: 

Anime

Original network: 

TV Asahi, BS Asahi, STS, NCC, Sun TV, AT-X

Original run: 

October 6, 2016 – December 21, 2016
Even real Olympians like Miu Suzaki and Adam Rippon enjoy the figure skating anime Yuri On Ice by Sayo Yamamoto and Mitsurou Kubo. The Woman Called Fujiko Mine, a achingly beautiful sexploitation spin-off of Lupin III, and Michiko & Hatchin, both directed by Yamamoto, a Shinichiro Watanabe student, respectively, in 2008 and 2012.
47. Berserk
Author: 

Kentaro Miura

Volumes: 

41 (List of volumes)

Published by: 

Hakusensha

Adaptations: Berserk (1997), Berserk: The Golden Age Arc, 

MORE

Genres: 

Seinen manga, Fantasy
One of the most well-liked action series of the 1980s is Kentaro Miura's Berserk. Over the course of its nearly 30-year existence, the lengthy manga, which follows Guts the Black Swordsman's Sisyphean quest for vengeance across the desolate plains of Midland, has amassed 40 volumes and counting. There have been a few anime adaptations since then, some funnier than others.
48. Hack//SIGN
Program creator: 

Yoshiyuki Sadamoto

Networks: 

TV Tokyo, TX Network

First episode date: 

4 April 2002 (Japan)

Genres: 

Anime, Adventure, Fantasy, Action fiction, Animation
In its time, hack//SIGN was innovative. SIGN was one of the first anime to capitalize on the now oversaturated isekai genre, taking place entirely in an online game called The World and foretelling the future of how we interact with a rapidly modernizing world. SIGN was criminally underrated upon its release.
The show centers on Tsukasa, a young boy with no memory who awakens as a digital avatar in one of The World's dungeons and is unable to log out.