Hunter x Hunter is one of the best shounen anime of the new generation. Everything you ever wanted- a good back story, amenable characters, their aims, complex villains, anime build-up, and the wonderful arcs- everything is there in Hunter x Hunter. But, ever since Yoshihiro Togashi faced some health problems, he has not been able to write even a single manga chapter. No-one knows if it will ever come back or not. In such a scenario, fans are searching for alternative anime like Hunter x Hunter. Before all that, let us have a look at the top episodes of Hunter x hunter that made us fall in love with the anime in the first place.
20 Anime to Watch if You Liked Hunter x Hunter
1. Naruto
Director: Hayato Date
Writer: Masashi Kishimoto
Starring: Junko Takeuchi, Maile Flanagan, Kate Higgins
IMDb Rating: 8.3
Streaming Platform: Crunchyroll, Netflix
Most of you have seen Hunter x Hunter after finishing Naruto. But, for those who haven't finished Naruto yet, don't call yourselves weebs! Naruto, being a talented Shinobi wants to become the Hokage of his village. It is indeed a great anime filled with action, adventure, and massive battles. The Kurta clan of Kurapika from HxH and the Uchiha clan of Sasuke from Naruto have shared the same fate that made them some of the most powerful characters in the anime.
2. One Piece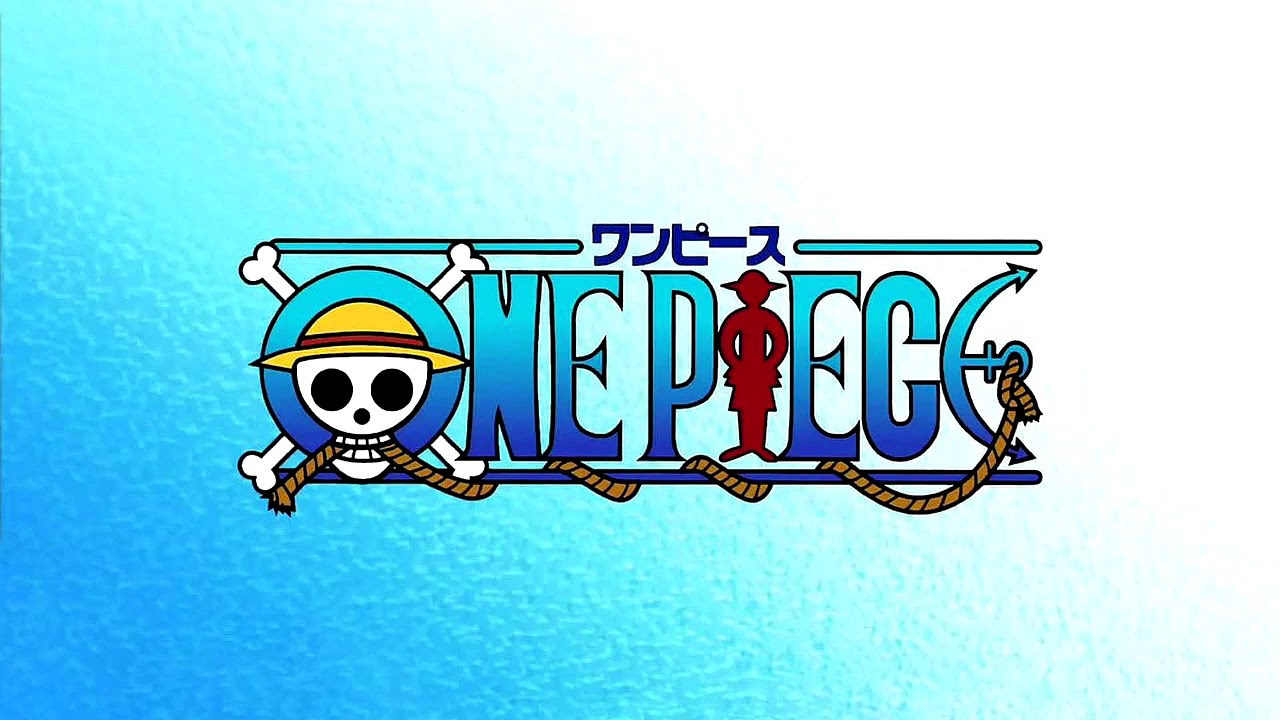 Director: Tatsuya Nagamine
Writer: Eiichiro Oda
Starring: Mayumi Tanaka, Tony Beck, Laurent Vernin
IMDb Rating: 8.7
Streaming Platform: Crunchyroll, Netflix
One Piece is another infamous anime like Naruto. The One Piece manga has already crossed 1000 chapters, and the anime adaptation is going quite well too. It has 900+ episodes now. We had to incorporate One Piece in our list because of its themes and epic fight scenes. It is the age of pirates in One Piece, and Monkey D Luffy wants to become the Pirate King. But, to do so, he must be successful in finding the treasure which was left hidden by Gol D Roger who was the Pirate King just before him.
It might seem to be too big at the beginning, but as soon as you start watching, One Piece is one of the greatest anime to ever exist.
3. JoJo's Bizarre Adventures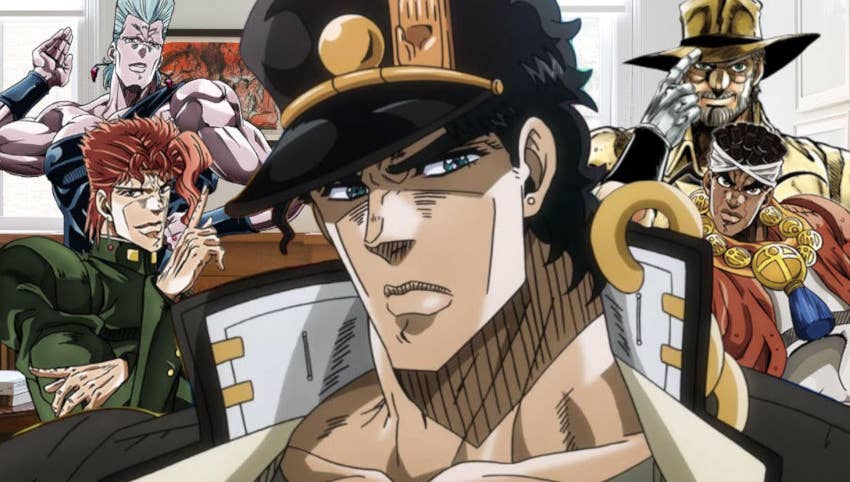 Director: Naokatsu Tsuda
Writer: Hirohiko Araki
Starring: Matthew Mercer, Daisuke Ono, Fuminori Komatsu
IMDb Rating: 8.4
Streaming Platform: Crunchyroll
Just like the characters of Hunter x Hunter who utilize Nen, the characters of JoJo's Bizarre Adventures have a similar kind of power system. These abilities are named as Stand in this anime. Nen requires a lot of terms and conditions to be met, Stand also has a couple of conditions just like that. Like Hunter x Hunter, this anime requires more strategic thinking than total strength. The main characters always have to think before they can act.
4. Fullmetal Alchemist: Brotherhood
Director: Yasuhiro Irie
Writer: Hiromu Arakawa
Starring: Vic Mignogna, Maxey Whitehead, Colleen Clinkenbeard,
IMDb Rating: 9.1
Streaming Platform: Netflix
Are you in love with Hunter x Hunter? Haven't watched Fullmetal Alchemist: Brotherhood yet? Just go and finish the series now! An anime plot that will be etched deep into your minds for the rest of your lives- Brotherhood is an anime similar to Hunter x Hunter. The story tells us about the lives of two brothers who use alchemy. They tried to save their very own mother with the magic and lost their own bodies in that process. The character development is immense, and you are bound to shed a tear or two watching this shounen anime.
5. The Seven Deadly Sins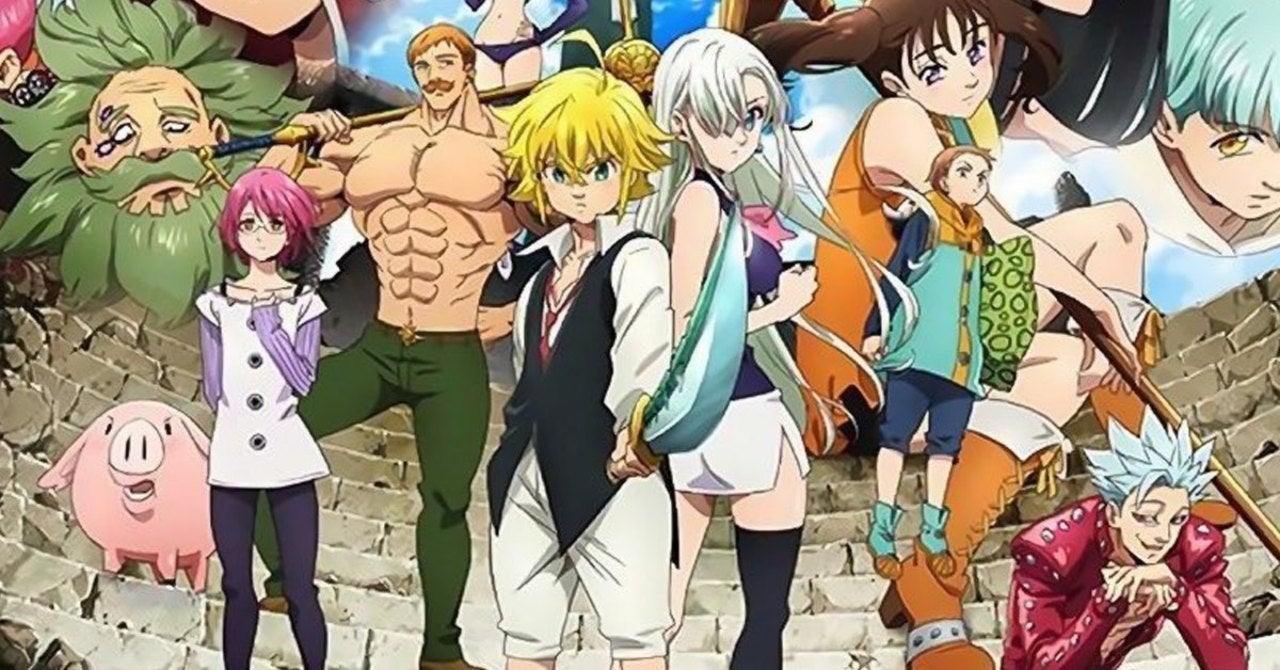 Director: Okamura Tensai
Writer: Nakaba Suzuki
Starring: Bryce Papenbrook, Cristina Valenzuela
IMDb Rating: 8.1
Streaming Platform: Crunchyroll
Princess Elizabeth rules over the kingdom of Liones, but it was taken away by the holy knights who betrayed her and the Throne. Now, she was left with the last resort- going to the criminal group of The Seven Deadly Sins (Nanatsu no Taizai), and ask for their help! Similar to Hunter x Hunter, Seven Deadly Sins deals with the battle scenes thoughtfully. They need to be strategic in their every step. The characters are likable too.
6. My Hero Academia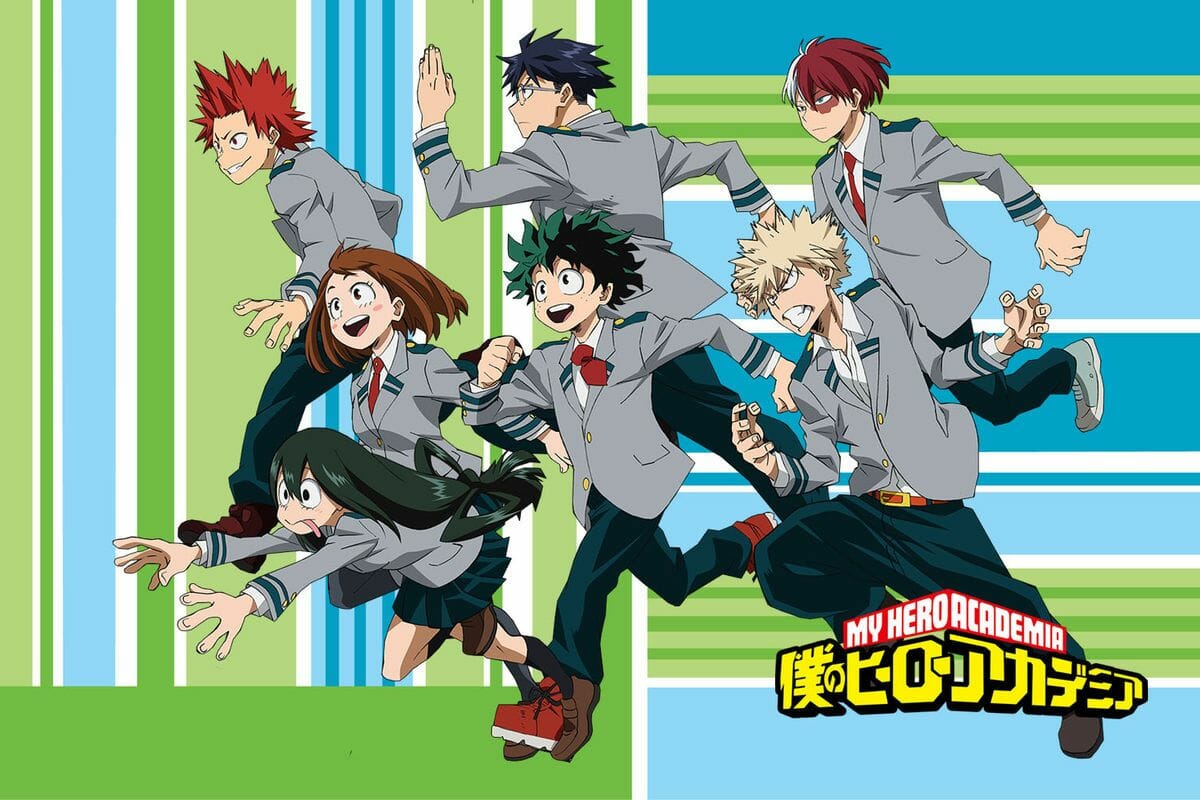 Director: Kenji Nagasaki
Writer: Kohei Horikoshi
Starring: Daiki Yamashita, Justin Briner, Nobuhiko Okamoto
IMDb Rating: 8.5
Streaming Platform: Crunchyroll, Netflix
My Hero Academia is an anime quite like Hunter x Hunter belonging to the shounen genre. But, the theme is light and you will be able to enjoy it without bawling your eyes out. It depicts the journey of a young boy who has no kind of power. Unfortunately, for him, he is born in a place where everyone seems to have some kind of superhuman powers. Embark on this anime journey where he trains and fights to gain these powers.
7. No Game No Life
Director: Atsuko Ishizuka
Writer: Yuu Kamiya
Starring: Yoshitsugu Matsuoka, Ai Kayano, Yôko Hikasa
IMDb Rating: 7.8
Streaming Platform: Crunchyroll
No Game No Life is one of the best anime out there. Similar to the Gon-Killua partnership in Hunter x Hunter, Sora and Shiro are siblings who play together. So, when they were shifted to another world where games were the measures of everything- they were quite happy. No Game No Life occurs in the world of Disboard- a world where everything you do/own is decided by playing games. Sora and Shiru are two masterminds who can play any game and even win at it. The battles in H x H were quite hard to win and needed a certain plan of action. If you miss those kinds of wars- No Game No life is here to save you!
8. Yu Yu Hakusho
Director: Noriyuki Abe
Writer: Yoshihiro Togashi
Starring: Nozomu Sasaki, Justin Cook
IMDb Rating: 8.5
Streaming Platform: Crunchyroll
Yu Yu Hakusho and Hunter x Hunter have kind of the same theme as well as the same founder. Yoshihiro Togashi wrote this a while back even before he started writing the HxH manga. However, it was quite popular when it came out. Yusuke Urameshi, after saving a lad, died. But, he went on to become a detective of the underworld. Like Hunter x Hunter, this anime too deals with a lot of demons, action, adventure, and mystery throughout the series. Love Hunter x Hunter? You will definitely fall for Yu Yu Hakusho too!
9. Dororo
Director: Kazuhiro Furohashi
Writer: Osamu Tezuka
Starring: Rio Suzuki, Mugihito
IMDb Rating: 8.4
Streaming Platform: Crunchyroll
Another one of the shounen genre- Dororo is a great anime show. It was released back in 2019, and the series is well written. In Hunter x Hunter, Ging left Gon behind. Similarly, in Dororo, the main character's father leaves him behind for some reasons. Watch how the boy grows up and learns to fight to live.
10. The Promised Neverland
Director: Mamoru Kanbe
Writer: Kaiu Shirai
Starring: Sumire Morohoshi, Maaya Uchida
IMDb Rating: 8.7
Streaming Platform: Netflix
Like the Chimera Ant Arc of HxH, The Promised Neverland is the story of an orphanage where they sent children away only to be devoured by demons. How will they protect themselves? They have no powers to defend themselves either. Uncover the dark story of Emma as she takes you on a scary journey.
11. Mob Psycho 100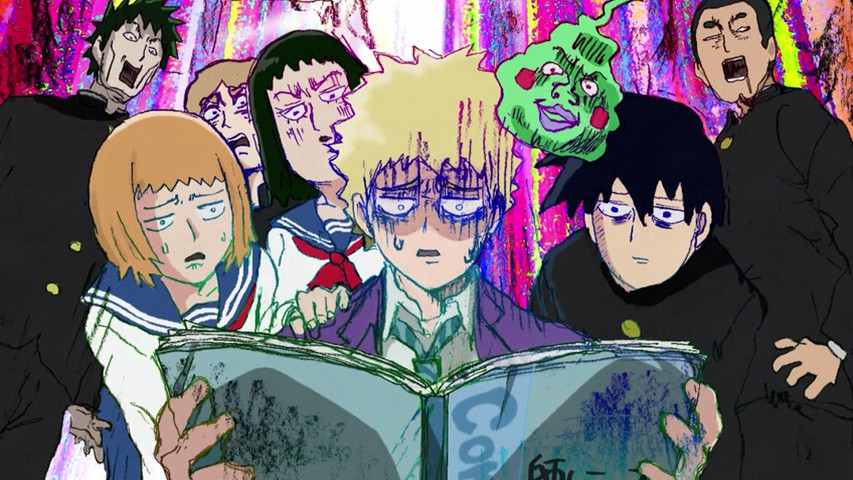 Director: Yuzuru Tachikawa
Writer: ONE
Starring: Setsuo Ito, Takahiro Sakurai
IMDb Rating: 8.5
Streaming Platform: Crunchyroll
One day, a boy named Shigeyo Kageyama discovers that he is the owner of some terrible powers. However, these powers are unwanted and dangerous. Mob Psycho is an anime like Hunter x Hunter as it deals with the story of how the main character controlled his power. His adventures are like those of Gon and he, too, needs to gain control over his immense powers.
12. Demon Slayer
Director: Haruo Sotozaki
Writer: Koyoharu Gotōge
Starring: Natsuki Hanae, Zach Aguilar, Abby Trott
IMDb Rating: 8.7
Streaming Platform: Crunchyroll
It is a proven fact that if you love Hunter x Hunter, you will like Kimetsu no Yaiba or Demon Slayer even more! Tanjiro battles demons every day until one day his sister, by accident, turns into one of them as well. Will he be able to save his sister? Like Hunter x Hunter, the fight scenes are phenomenal. It got a film to this year which rocked the box-offices.
13. Dr. Stone
Director: Shinya Iino
Writer: Riichiro Inagaki
Starring: Yûsuke Kobayashi, Manami Numakura
IMDb Rating: 8.2
Streaming Platform: Crunchyroll
The earth goes back to the stone age era. Senku and his friends are forced to live life in a new way. Discover how they manage to live, building things again, and bring the earth back to its civilized state. Just like Gon set out to find his father, Senku set out to find the new world once again. Like Hunter x Hunter, Dr. Stone has many adventures to witness.
14. Black Clover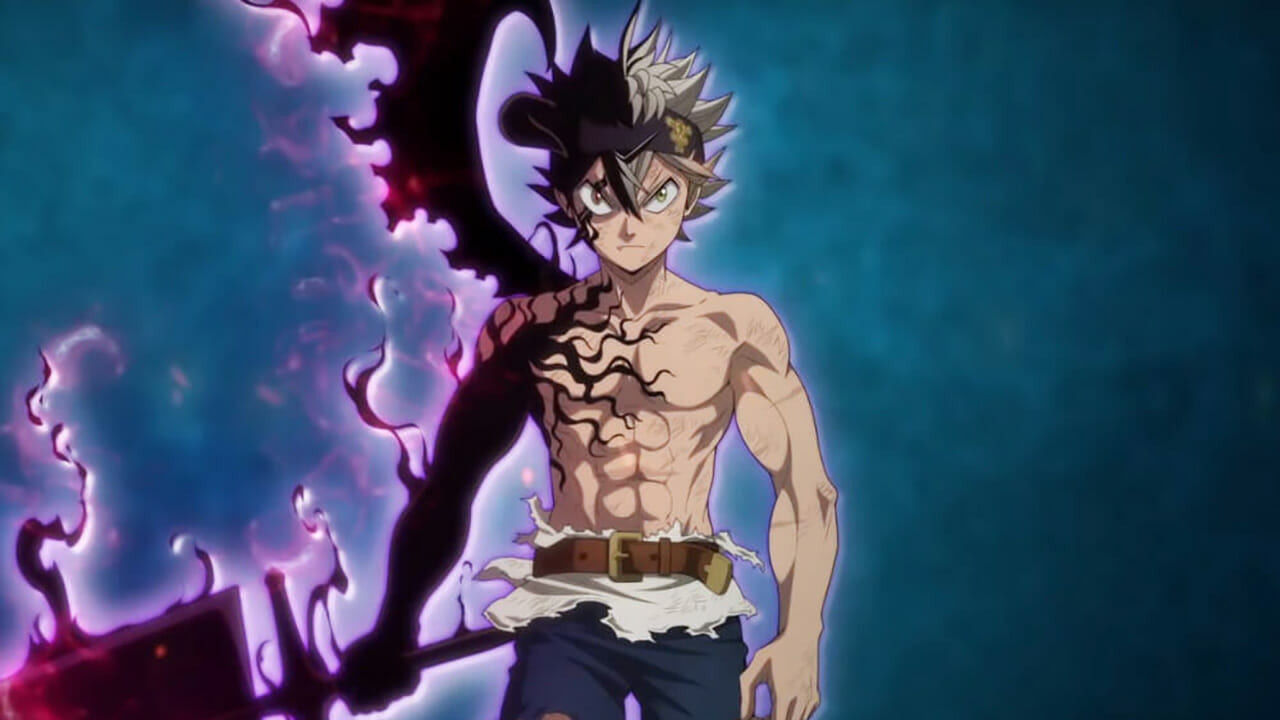 Director: Tatsuya Yoshihara
Writer: Yuki Tabata
Starring: Dallas Reid, Cris George
IMDb Rating: 8.1
Streaming Platform: Crunchyroll
An anime like Hunter x Hunter, Black Clover has a story similar to My Hero Academia as well. A boy named Asta wants to become the next Wizard King, but the only problem is that he is the only one in the entire kingdom of Clover who does not have any magical power. Discover why this show made into our list, and how these anime are similar by going on a wonderful journey with the main characters.
15. Magi: The Labyrinth of Magic
Director: Toshifumi Akai
Writer: Shinobu Ohtaka
Starring: Kaori Ishihara, Yûki Kaji
IMDb Rating: 7.8
Streaming Platform: Crunchyroll
Like Hunter x Hunter, Magi: The Labyrinth of Magic deals with magical creatures and dungeons. It is filled with adventure. A young boy, Aladdin, who also happens to be a magician undertakes a journey in search of riches and jewels from different dungeons. This anime belonging to the shounen genre resembles that of HxH in more than one way. Aladdin might even seem a lot like Gon. The main characters are lively, fun, and easy to watch!
16. Made in Abyss
Director: Masayuki Kojima
Writer: Akihito Tsukushi
Starring: Miyu Tomita, Mariya Ise
IMDb Rating: 8.4
Streaming Platform: Netflix
Made in Abyss might sound like a fun anime that is light-weight, and can be watched without any anxiety. But, the themes and story-line are much darker than that. The characters set off on their journey in the search of different ancient relics in another world. Just like Hunter x Hunter, Made in Abyss starts as an easy-going anime. It feels fun in the first episode. But, the story revolves around dark stuff later on. The story is complicated and gets more action-packed as it proceeds.
17. One-Punch Man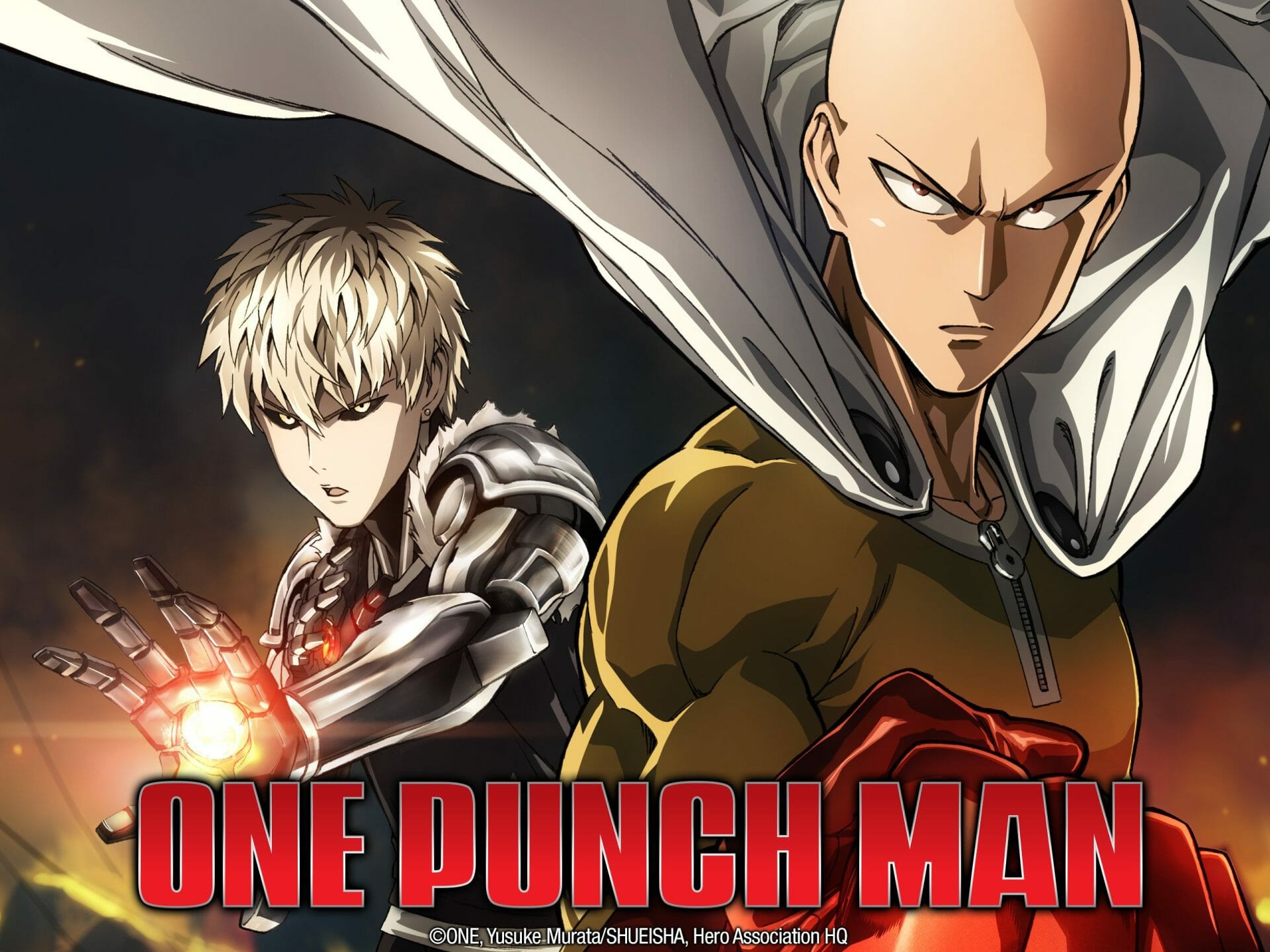 Director: Shingo Natsumi
Writer: ONE
Starring: Makoto Furukawa, Kaito Ishikawa
IMDb Rating: 8.8
Streaming Platform: Netflix
One-Punch Man is the story of an ordinary man who used to work nonstop for three years to throw a punch so hard that it could defeat the person in a single blow. The story resembles the hard training of Gon and Killua right during and after the Hunter exams. The anime deals with an organization that kills off monsters and other threats to earth. How overpowered a man can be? Watch One-Punch Man know more!
18. Akame Ga Kill
Director: Tomoki Kobayashi
Writer: Tetsuya Tashiro
Starring: Sôma Saitô, Corey Hartzog
IMDb Rating: 7.9
Streaming Platform: Crunchyroll
Akame Ga Kill has some of the best fight scenes of all the anime in here. It might be darker than Hunter x Hunter. It is a tale of how a revolution took place against evil politicians in the favor of the poor. It will keep you engaged for a while and is a good anime to start during the weekend.
19. Initial D First Stage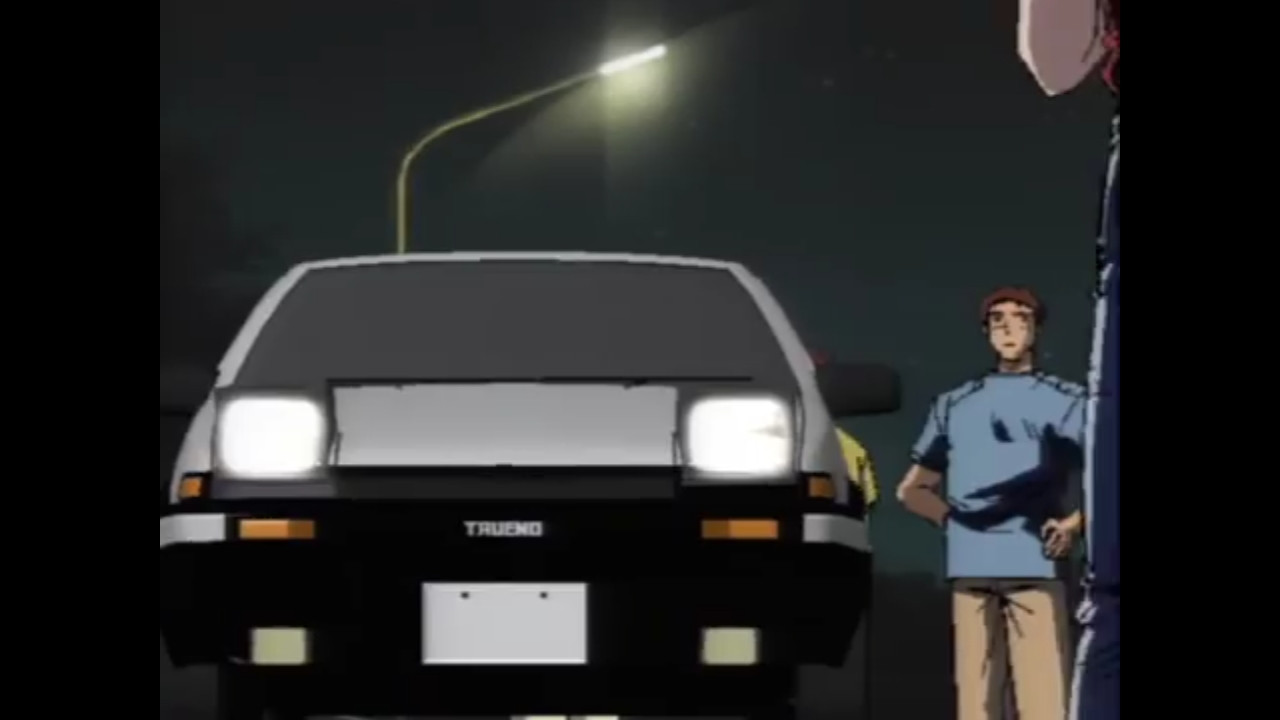 Director: Shin Misawa
Writer: Shuichi Shigeno
Starring: Shin'ichirô Miki, Greg Ayres
IMDb Rating: 8.4
Streaming Platform: Crunchyroll
The main character of this series and Gon are quite alike. They both had no unexceptional skills at the beginning, but they are ready to train and do the best they can. It is not of the action genre, but if you are into racing- Initial D First Stage will be appealing to you.
20. Shokugeki No Souma
Director: Yoshimoto Yonetani
Writer: Yūto Tsukuda
Starring: Yoshitsugu Matsuoka, Minami Takahashi
IMDb Rating: 8.2
Streaming Platform: Crunchyroll
Though the anime is set in a culinary institution, the ensemble cast of the characters resembles that of HxH. Both of our protagonists have a similar goofy nature. Even the training periods are quite admirable. The charming and friendly attitude of the characters will make you interested more.
10 Best Episodes of Hunter X Hunter
Everyone has a favorite Hunter x Hunter episode. There are a lot of arcs and we each have an episode from an arc that we hold close to our hearts. For this reason, we have decided to pen down the top 10 Hunter x Hunter episodes that not only left our jaws hanging in the air but also made us cry sometimes. All these 10 episodes have the most IMDb ratings and have been voted by maximum people as their favorites. Let's have a look now.
1. Zero x And x Rose
Episode: 126
Arc: Chimera Ant Arc
IMDb Rating: 9.8
The Meruem vs Netero fight gave us what we wanted to see. Also, Netero sacrificing himself was a scene that touched everyone. We lost one of the best characters that everyone looked up to.
2. Anger x And x Light
Episode: 131
Arc: Chimera Ant Arc
IMDb Rating: 9.7
This episode was a roller-coaster of emotions. Gon's unforgettable transformation, his emotions, anger, sadness about Kite's death, and the Pitou death, Killua's crying face along with other sentiments- Everything makes this episode one of the best in all of HxH.
3. This Person x And x This Moment
Episode: 135
Arc: Chimera Ant Arc
IMDb Rating: 9.6
We see Meruem and Komugi playing in their last moments. They all know they will be met with a sad end which makes the episode more emotional.
4. Charge x And x Invade
Episode: 111
Arc: Chimera Ant Arc
IMDb Rating: 9.1
We see Zeno and Netero's immense Nen power here. No matter how old they are, they are two of the strongest characters. Pitou's charging after them, and using their skills is something worth enjoying.
5. Condition x And x Condition
Episode: 47
Arc: Yorknew City Arc
IMDb Rating: 9.1
We get to experience Kurapika's immense new power here as he kills a Phantom Troupe member he was pursuing since long back.
6. Monster x And x Monster
Episode: 112
Arc: Chimera Ant Arc
IMDb Rating: 9.0
Zeno and Netero arrive to kill Meruem. The dragons start destroying the place causing a lot of commotion. For the excitement and the action, this episode gives us chills.
7. Light x And x Darkness
Episode: 85
Arc: Chimera Ant Arc
IMDb Rating: 9.0
This is the episode where it all being. Kite's interference and death, Killua not wanting his best friend to get in harm's way- all have shaped the Chimera Ant Arc. This is an intense episode.
8. Past x And x Future
Episode: 148
Arc: 13th Hunter Chairman Election Arc
IMDb Rating: 8.9
Gon has spent the whole series in the hope to see his father. And, this is finally the episode where they get to meet and share a conversation.
9. Revenge x And x Recovery
Episode: 116
Arc: Chimera Ant Arc
IMDb Rating: 8.9
Killua and Gon get into an argument, and then Killua leaves his friend's side. Learn what follows next as this is one of the most tensed episodes of the arc.
10. Assault x And x Impact
Episode: 52
Arc: Yorknew City Arc
IMDb Rating: 8.9
Chrollo fights with Silva and Zeno that is one of the most remarkable fight scenes in the entire series. They are all excellent fighters and a fight scene involving these three left us with our mouths wide open. These were the best episodes as stated by IMDb. Everyone loves the complex build-up of these episodes along with the action-packed and even emotional scenes.
We hereby conclude our list of 20 anime that you can watch if you loved Hunter x Hunter. However, it is not in any kind of order, and there are more you can add. Share with your friends and comment down below which one is your favorite anime.