The Japanese anime One Punch Man can literally disappoint no one. Based on the manga by One, Saitama is a superhero who can knock anyone down with a single punch. He has trained himself with his daily routine of push-ups, sit-ups, and sprints. A really simple recipe to gain superhuman strength to take down his enemies.
With the comical genius of the anime, it never fails to entertain. Beyond the obvious, One Punch Man has some of the most stunning animations and fight scenes. It will be hard to find another anime like One Punch Man. And the following list of the anime series' best episodes will answer why that is the case.
10 Best Episodes of One Punch Man
1. The Strongest Hero (Season 1, Episode 12, IMDb Rating- 8.8)
2. The Dominator of the Universe (Season 1, Episode 11, IMDb Rating- 8.4)
3. Unyielding Justice (Season 1, Episode 9, IMDb Rating- 8.2)
4. The Hunt Begins (Season 2, Episode 9, IMDb Rating- 8.2)
5. Cleaning Up the Disciple's Mess (Season 2, Episode 12, IMDb Rating-8.2)
6. Unparalleled Peril (Season 1, Episode 10, IMDb Rating-8.1)
7. The Class S Heroes (Season 2, Episode 7, IMDb Rating-8.1)
8. The Obsessive Scientist (Season 1, Episode 3, IMDb Rating- 8.1)
9. The Lone Cyborg (Season 1, Episode 2, IMDb Rating- 8.0)
10. The Varieties of Pride (Season 2, Episode 11, IMDb Rating- 8.0)
With ample time on hand, it should not take long to binge-watch the entire show. And the likelihood of becoming a fan of the anime series at the end of it is very high. In case you still want more action, here is a list of anime like One Punch Man which should fit the bill perfectly.
1. Tengen Toppa Gurren Lagann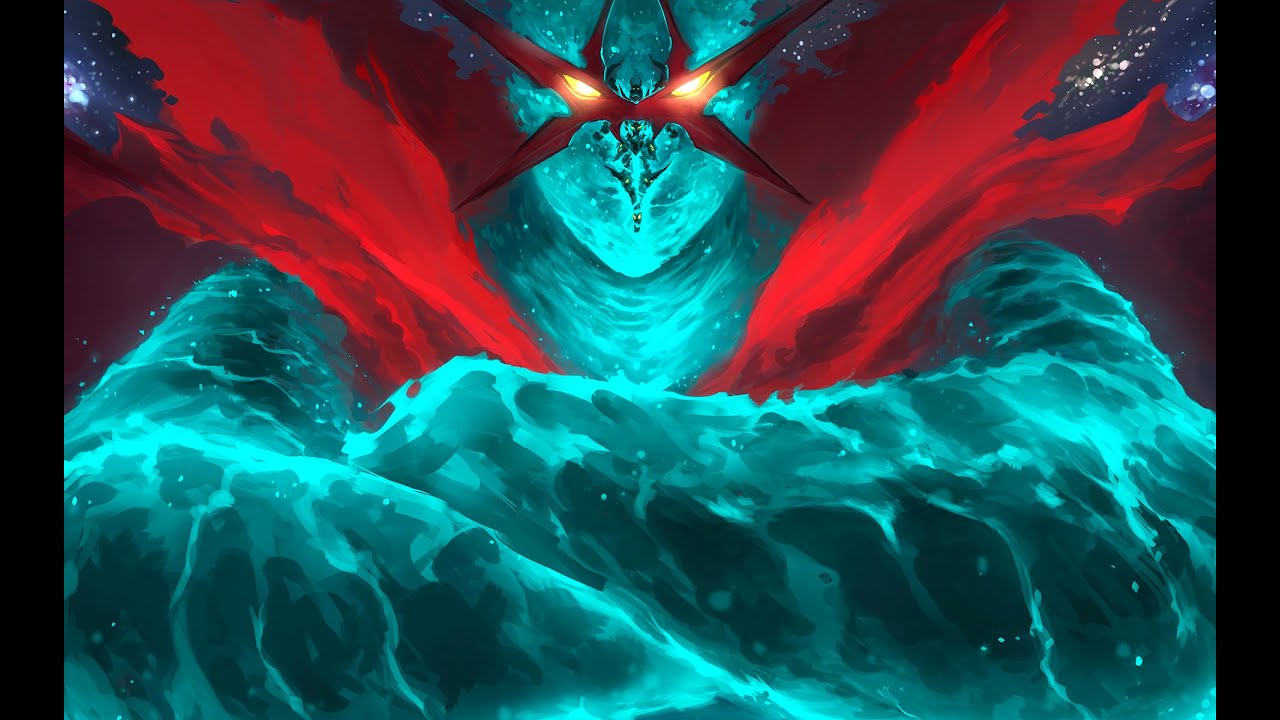 Director: Hiroyuki Imaishi
Writer: Kazuki Nakashima
Cast: Yuri Lowenthal, Kana Asumi, Steve Blum
IMDb Ratings: 8.3
Rotten Tomatoes Score: 100%
Streaming Platform: Netflix
The anime was on air for just one season in 2007. But that was enough to win fans from across the globe. The series takes place in a dystopian future where Earth is ruled by Spiral King, Lordgenome. People are compelled to live in villages under the ground completely isolated from one another. Born in one such village, Simon and Kamina with their mecha go to the surface to fight against Lordgenome. Even with a simplistic plot, the show holds the audience's attention with its storytelling and suspense. Tengen Toppa Gurren Lagann is a smart and confident series with a brilliant sense of humor and fast-paced actions.
2. Tiger and Bunny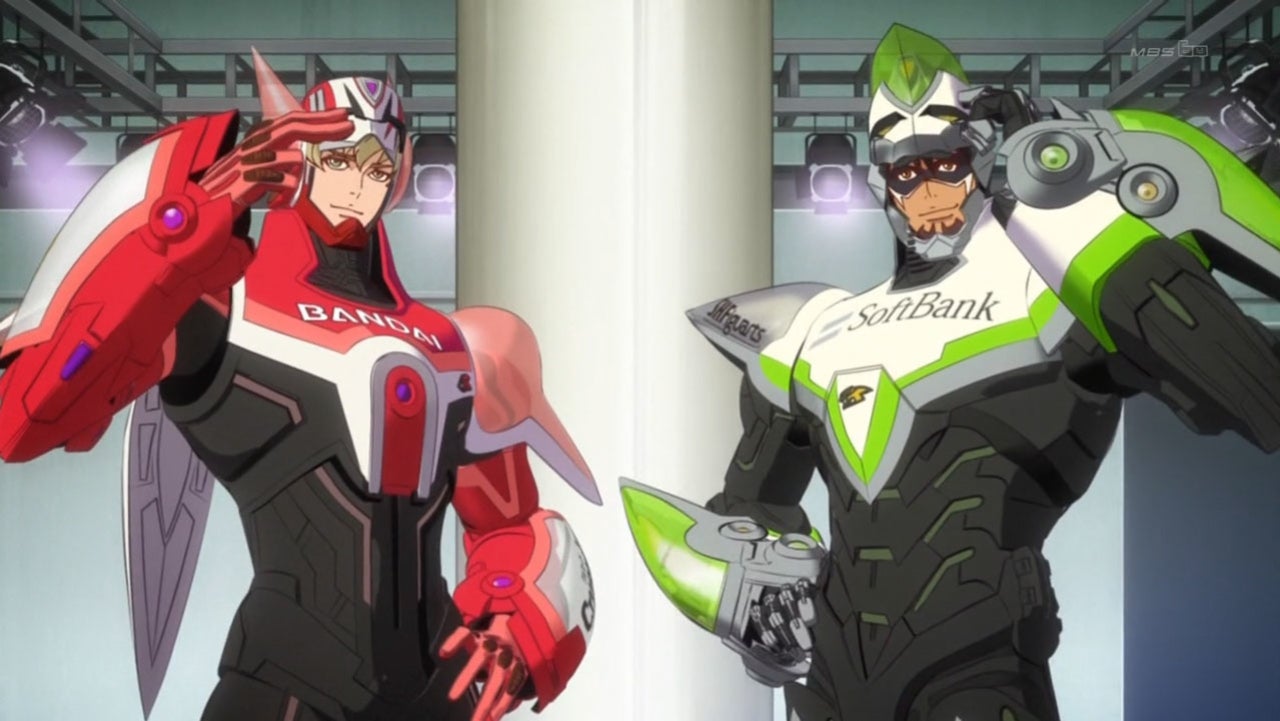 Director: Keiichi Sato
Writer: Masafumi Nishida
Cast: Masakazu Morita, Hiroaki Hirata, Yuri Lowenthal
IMDb Ratings: 7.5
Rotten Tomatoes Score: 81%
Streaming Platform: Amazon Prime Video
The anime truly does not need any introduction. It is already a popular choice among those familiar with this world and for good reasons. The anime is blessed with memorable characters and the uniqueness of the plot. Tiger and Bunny take the superhero culture and reinvents it with its main characters Kotetsu T. Kaburagi and Barnaby Brooks, Jr. The Stern Bild City is covered with superheroes who live with the common people and are responsible for the city's safety. They are the icons whose every act of bravery is displayed live on Hero TV. But the existence of the heroes comes under question with the appearance of "Lunatic" in Stern Bild City.
3. My Hero Academia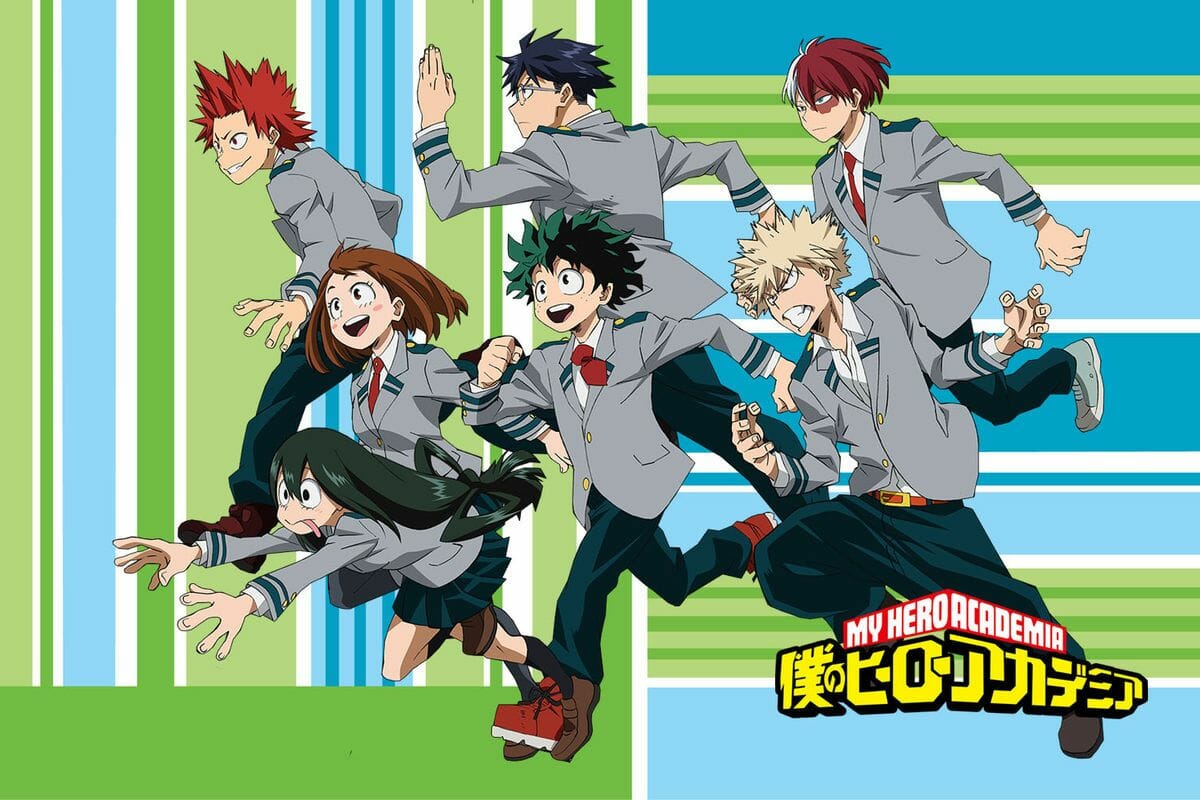 Director: Kenji Nagasaki
Writer: Yōsuke Kuroda
Cast: Justin Briner, Clifford Chapin, Christopher Sabat
IMDb Ratings: 8.5
Rotten Tomatoes Score: 96%
Streaming Platform: Netflix
My Hero Academia or Boku no Hero Academia is another successful anime coming out of Japan. It tells the story of Izuku Midoriya, a young boy with a childhood dream of becoming a superhero. He belongs in a world where having superpowers is fairly common but he does not have any. Even then Midoriya dreams to be like his idol All-Might and U.A. High School. Eventually, his wish is fulfilled as All Might shares his power with the boy. But little do they know as terrible forces rise to topple them down. The anime can make you fall for it instantly with its charm, music, and animation. My Hero Academia is a sweet tale of friendship which is not very common for this genre.
4. Mob Psycho 100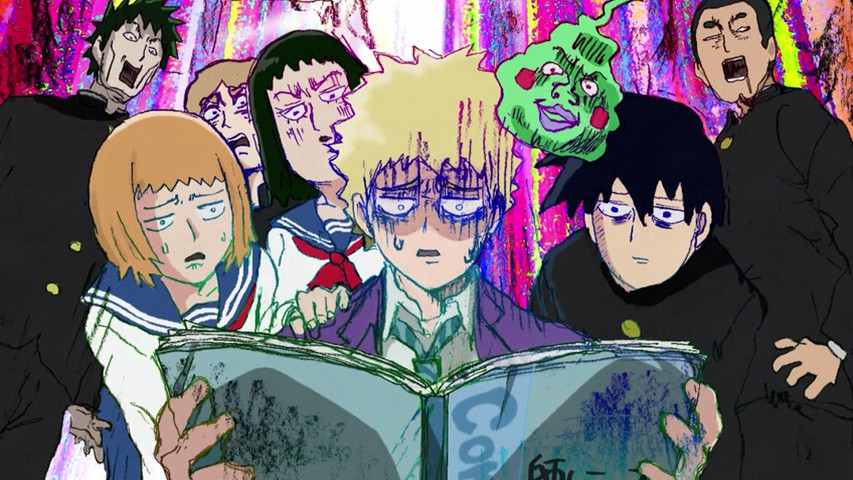 Director: Yuzuru Tachikawa
Writer: Hiroshi Seko
Cast: Yoshitsugu Matsuoka, Shinichirô Miki, Greg Chun
IMDb Ratings: 8.5
Rotten Tomatoes Score: 94%
Streaming Platform: Netflix
You cannot be a true anime fan without watching Mob Psycho 100. It is an anime series like none other and one of the very best. From its style, narration to its animation, the anime is peerless. It is an empathetic tale of its hero, Mob or Kageyama Shigeo. Blessed with immense psychic powers, he needs to check his emotions at all times to keep control of his powers. There seems to be no end to troubles as he struggles to lead a normal life. The mini-series received high praises for its alternate portrayal of superpowers. And the superhero anime can be suggested as a must-watch for being from another world to One Punch Man.
5. The Devil is a Part-Timer
Director: Naoto Hosoda
Writer: Masahiro Yokotani
Cast: Shinobu Matsumoto, Yū Asakawa, Takehito Koyasu
IMDb Ratings: 7.7
Rotten Tomatoes Score: 80%
Streaming Platform: Netflix
The action-comedy begins in Ente Isla. Demon Lord Satan and his henchmen attempt to conquer the four continents of Ente Isla. But they are thwarted by Emilia and her group who manage to kill two henchmen of the Demon Lord. Escaping with his life, Satan and Alciel, land in modern Tokyo and take a human form to exist in this world. But hilarity starts when deprived of their powers they try to adapt to this world. They employ themselves at various part-time jobs. Imagine Satan selling fast food. However, the respite is short-lived as Emilia comes to Japan as well with her team. The Devil is a Part-Timer turns on its head everything fans expect from the genre. The anime is a welcome respite from this dilemma and moral conflicts and will suck you in once you begin to watch it.
6. Kill La Kill
Director: Hiroyuki Imaishi
Writer: Kazuki Nakashima
Cast: Ami Koshimizu, Erica Mendez, Ryōka Yuzuki
IMDb Ratings: 7.9
Rotten Tomatoes Score: 93%
Streaming Platform: Netflix
There is nothing about an anime like Kill la Kill audience won't love. The series remained very aware of the appeal of the manga during its tenure. And following it meant a sure run to success. High school student Ryuko Matoi is in search of the murderer of her father. She arrives at Honnouji Academy, dominated by Satsuki Kiryuin and cronies by the virtue of their Goku Uniforms. These uniforms grant the wearer special abilities. But Matoi armed with a scissor-shaped longsword can cut through the Goku Uniform easily. As the anime heads towards its climax, the fate of the characters comes to the line.
7. Dragon Ball Z
Director: Daisuke Nishio
Writer: Takao Koyama
Cast: Sean Schemmel, Christopher Sabat, Kyle Hebert
IMDb Ratings: 8.7
Rotten Tomatoes Score: 88%
Streaming Platform: Amazon Prime Video
It is one of those shows, sure to bring back childhood memories. The anime is never short of iconic characters. Goku, Vegeta, Gohan will make everyone fall in love with the series. The story of the anime focuses on its main character Goku in his adult life. The Earth faces peril from powerful aliens and androids. It is the responsibility of the Z Warriors to defend their homeworld at all costs. The series runs the life of Gohan parallel to his father as the two men strive to prove their worth. Much in the same thread as One Punch Man, the anime is not short of admiration. And the credit has to be given to the creator behind the Dragon Ball for its success.
8. Naruto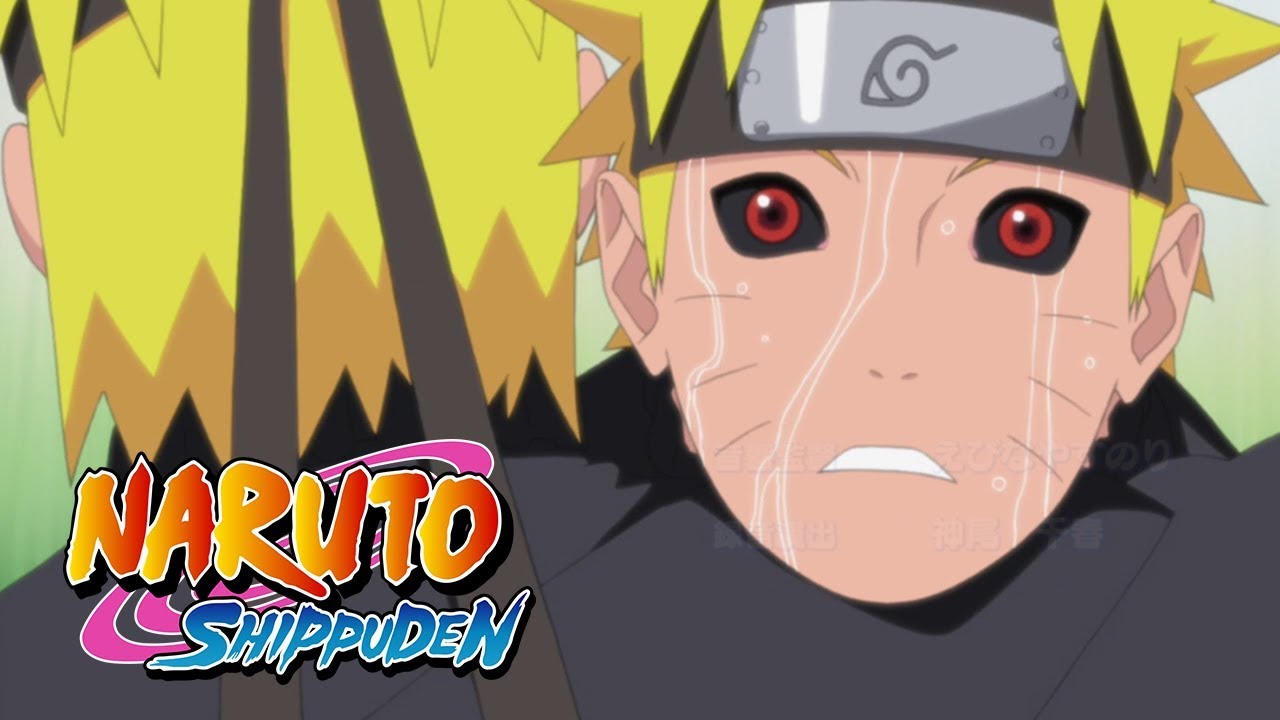 Director: Hayato Date
Writer: Katsuyuki Sumisawa
Cast: Hayato Date, Mary Elizabeth, McGlynn
IMDb Ratings: 8.3
Rotten Tomatoes Score: 88%
Streaming Platform: Netflix
Naruto is another classic anime for everyone to watch. Filled with brilliant actions and a compelling plot, fans of One Punch Man will have plenty of reasons to like it. The story is about the young Ninja Naruto. With his team, the young boy performs tasks as requested by the villagers. It sees them getting involved in plenty of adventures. With the dream of becoming a Hokage, Naruto has to prove his worth and earn the title. The show is a phenomenon on every continent it is available. From its fleshed-out characters to each of their journeys. The show is one of the best anime ever made and just one watch would explain why.
9. Assassination Classroom
Director: Seiji Kishi
Writer: Makoto Uezu
Cast: Jun Fukuyama, Mai Fuchigami, Christopher Bevins
IMDb Ratings: 8.0
Rotten Tomatoes Score: 83%
Streaming Platform: Netflix
If One Punch Man was entertaining, wait till you watch this. Assassination Classroom is also known as Ansatsu Kyoushitsu has as its main character Koro-sensei. An octopus-like creature he has destroyed two-thirds of the Moon and has set his eyes on Earth next. But bizarrely he takes up teaching students in middle school. The Japanese Government sets a tremendous bounty on his head. But blessed with superhuman powers Koro-sensei is not that difficult to assassinate. Eventually, the secrets behind the creature's actions are revealed. In a that no one so coming, the anime turns the entire plot on its head. An unimaginably heartfelt series, the anime is sure to leave you spellbound.
10. One Piece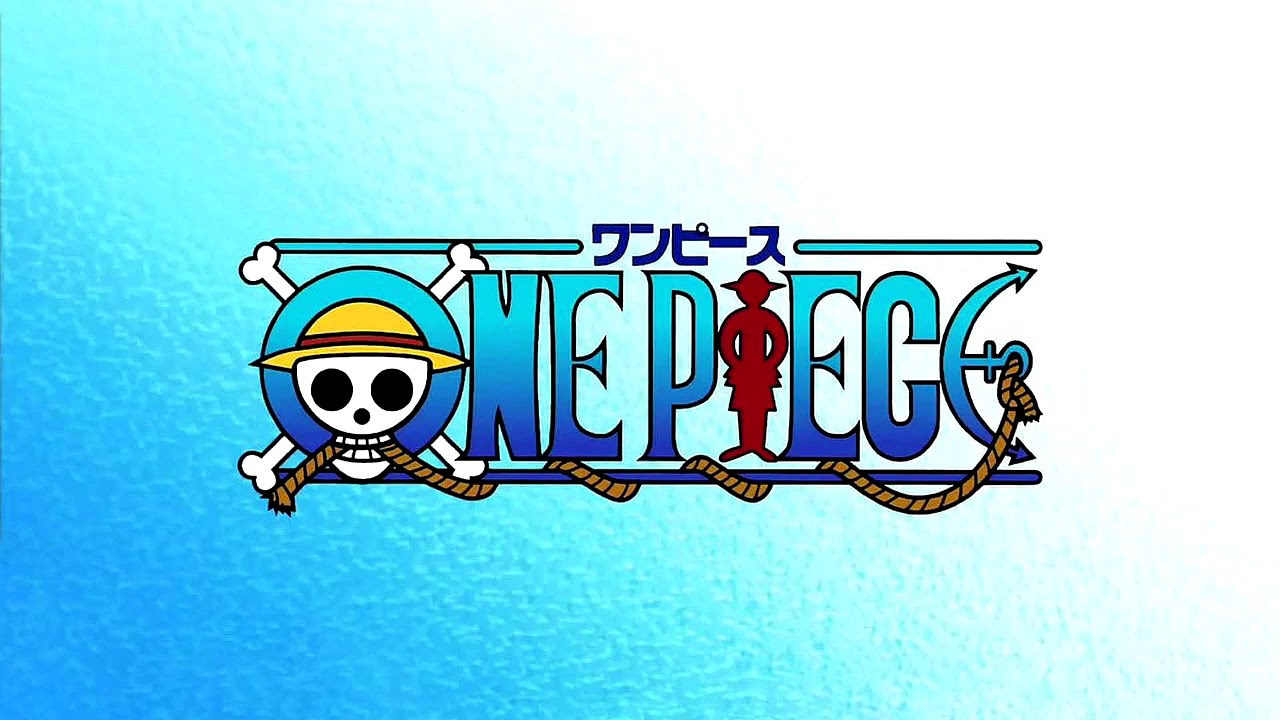 Director: Kōnosuke Uda
Writer: Junki Takegami
Cast: Mayumi Tanaka, Kazuya Nakai, Akemi Okamura
IMDb Ratings: 8.7
Rotten Tomatoes Score: 95%
Streaming Platform:

Netflix
It is easy to see why Monkey d Luffy can give someone like Saitama a run for his money after you watch the anime. Inspired by the popular manga series, the show has not put a foot wrong. Inspired by "Red-Haired" Shanks, Monkey d Luffy want to rule the seas like his idol. With a ship filled with misfits like him, the crew sets off in search of the treasure of One Piece. This is where the fun begins as the group comes against innumerable obstacles. They make new allies and enemies. But everywhere they go, adventure and action follow their suit. Resulting in never-ending entertainment for the viewers. And with over 900 episodes, it is going to keep you occupied for long, very long.
11. Death Note
Director: Tetsurō Araki
Writer: Toshiki Inoue
Cast: Mamoru Miyano, Ryô Naitô, Kappei Yamaguchi
IMDb Ratings: 9.0
Rotten Tomatoes Score: 87%
Streaming Platform: Netflix
Fresh from watching One Punch Man? Indulge in this genre-bender of a series. Hailed as one of the best animes ever, its dark and morally ambiguous setting is scandalous, to say the least. The anime picks up with Light Yagami when he finds the Death Note, dropped by a Shinigami. The book allows the user to get rid of any person by just writing their names on it. With these unprecedented powers in his hands, Light goes on a killing spree. He begins by killing off criminals with the dream to create a utopian world. But the high school student, reveals his true evil genius as police begin to hunt down the man behind these killings. It is not the usual story of heroes against villains. The show is much more complicated than that.
12. The Disastrous Life of Saiki K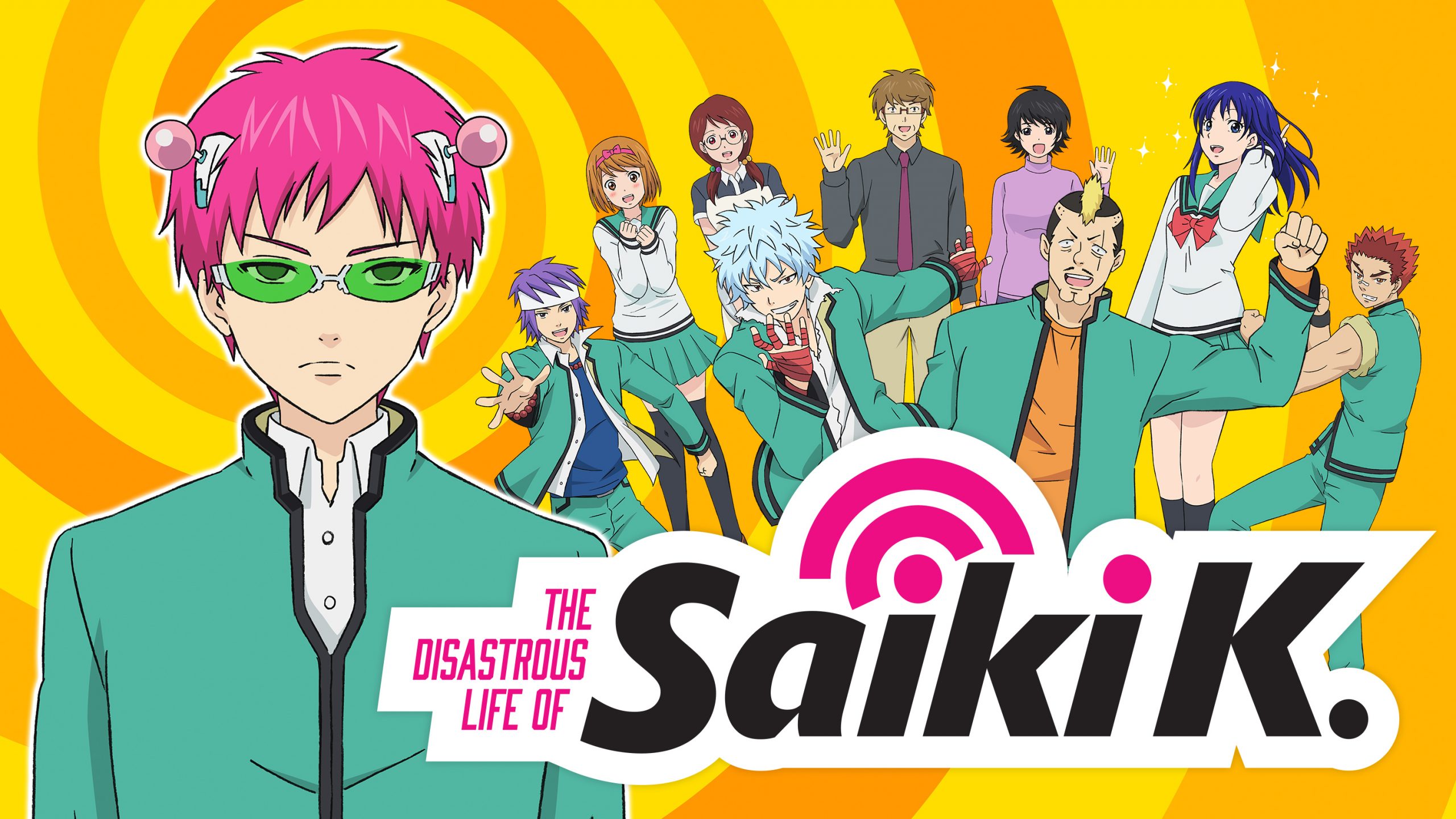 Director: Hiroaki Sakurai
Writer: Michiko Yokote
Cast: Hiroshi Kamiya, Daisuke Ono, Nobunaga Shimazaki
IMDb Ratings: 8.3
Rotten Tomatoes Score: 78%
Streaming Platform: Netflix
Inspired by author Shūichi Asō's manga, the parody anime is a laugh fest. Do not go at its name. It will be hard to find a funnier anime currently streaming online. The show is based around the life of its main character Saiki Kusuo. He is born with superpowers of psychokinesis and teleportation. And uses the antennas on his head to control his powers. Whether that makes him more powerful than One Punch Man is debatable. But what is certain is, the pink-haired hero continues to find himself in difficult situations. With his powers, Kusuo Saiki manages to scrape past them every time. What makes the show hilarious is its willingness to not take itself seriously. With great comic timing and voice acting, the show just can't be missed.
13. Gintama
Director: Shinji Takamatsu
Writer: Akatsuki Yamatoya
Cast: Tomokazu Sugita, Daisuke Sakaguchi, Rie Kugimiya
IMDb Ratings: 8.6
Rotten Tomatoes Score: 72%
Streaming Platform: Netflix
Gintama is one of the unlikely hits of the last decade. The long run of the series converted it into one of the most popular anime shows of all time. Gintama begins with the story of Gintoki Sakata. In the world they live in, the aliens are a master of feudal Japan. Samurai are forced to accept alien supremacy. But Gintoki Sakata lives beyond the rules and forms a group with Shinpachi Shimura and Kagura. The trio continues to fight against the government which is controlled by the government. Working as freelancers, they are a bane to criminals everywhere. Gintama goes along in an episodic pattern. This ensures new characters and new adventures in every episode.
14. Charlotte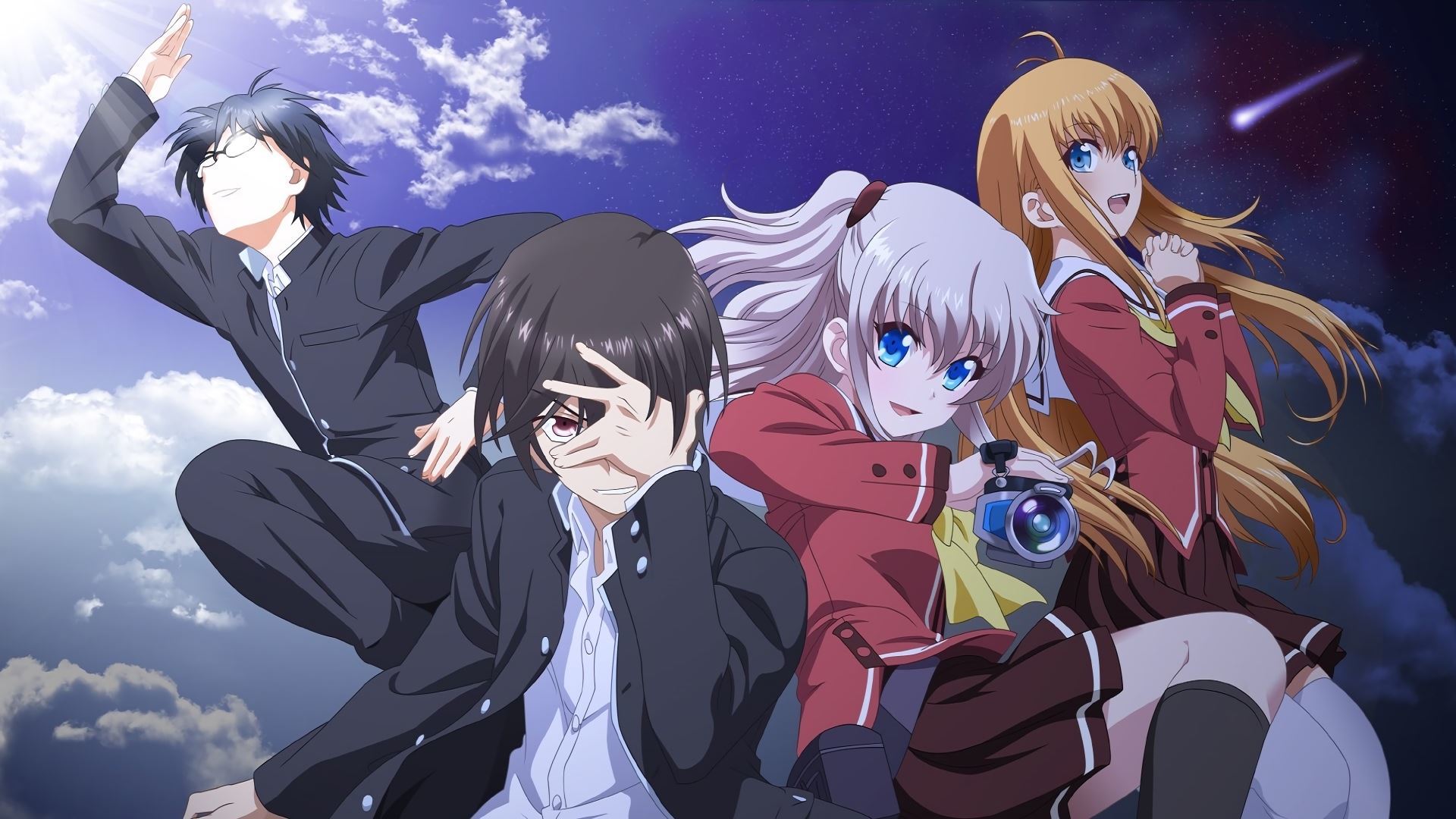 Director: Yoshiyuki Asai
Writer: Jun Maeda
Cast: Kōki Uchiyama, Ayane Sakura, Takahiro Mizushima
IMDb Ratings: 7.5
Rotten Tomatoes Score: 83%
Streaming Platform: Netflix
When comparing with an anime like One Punch Man, the series has to be awesome. Well, Charlotte fits the bill perfectly. The anime takes place in an alternate world where a comet passes over Earth every 75 years. The celestial object sprinkles magical dust along with its past, breathing which grants supernatural powers. The superpowers manifest once they hit puberty. Show's hero Yuu Otosaka wakes up to his newfound powers. He joins the Hoshinoumi Academy little aware of what awaits him there. The most arresting aspect of the series is its ability to surprise its viewers. The events are rapid but paced brilliantly meaning there won't be a scene worth not enjoying.
15. Gatchaman Crowds
Director: Kenji Nakamura
Writer: Toshiya Ōno
Cast: Maaya Uchida, Ryōta Ōsaka, Daisuke Namikawa
IMDb Ratings: 7.0
Rotten Tomatoes Score: 73%
Streaming Platform: Crunchyroll
It will be hard to find an anime similar to Gatchaman Crowds. But the show does manage to land several knock-out punches on its competitors. The events take place in the city of Tachikawa. Brave warriors known as Gatchaman are in charge of the safety of the city. This they have been very successful in achieving. However, the heroes face their greatest challenge when Berg Katze comes to attack. The space creature has left many a planet destroyed in its wake. But the Gatchaman warriors have to stop them at all cost. The anime is a hidden gem that has long been out of view. But that does not always have to be the case.
16. Cyborg 009
Director: Yugo Serikawa
Writer: Daisaku Shirakawa, Yugo Serikawa
Cast: Mamoru Miyano, Noriaki Sugiyama, Tōru Ōkawa
IMDb Ratings: 7.5
Rotten Tomatoes Score: 82%
Streaming Platform: Amazon Prime Video
Get ready for the classic 1966 anime. The show has all the charms and appeal of an old-school anime that viewers will love. In any case, the story of the nine heroes will certainly sort out the weekend. Leader of Black Ghost organization, Skull capture nine people. His aim being converting them into cyborgs and selling them to the highest bidders as a killing machine. Little did he expect them to turn on him instead. Nervy and satisfying the anime has remained a fan favorite for decades. Better give it a watch and find out why.
17. Heroman
Director: Hitoshi Nanba
Writer: Akatsuki Yamatoya
Cast: Mikako Komatsu, Ryōta Takeuchi, Ryōhei Kimura
IMDb Ratings: 6.9
Rotten Tomatoes Score: 70%
Streaming Platform: Crunchyroll
When watching anime, Stan Lee won't be a name that should pop out immediately. Yet it was the comic book icon himself who was behind Heroman. The series is set in the town of Sentā Shiti where hero Joey lives with his grandmother. One day he discovers Heybo, a toy robot, discarded by its previous owner. Although broken, it transforms into a giant robot when struck by lightning. And luckily it happens at the right time for Earth to face an extraterrestrial threat in Skrugg. It is in no way similar to One Punch Man anime unless considering how engrossed it is sure to make anyone.
18. Samurai Flamenco
Director: Takahiro Omori
Writer: Hideyuki Kurata
Cast: Toshiki Masuda, Tomokazu Sugita, Haruka Tomatsu
IMDb Ratings: 6.6
Rotten Tomatoes Score: 76%
Streaming Platform: Amazon Prime Video
Think of a man fighting crime in a super suit. It might evoke the image of Iron Man but be assured in no way is this anime similar to the Marvel hero. Masayoshi Hazama is just a normal guy who has forever dreamt of becoming a superhero. Although born with no powers, he manages to create a super-suit to fight against crime. But as odds begin to get stacked against him, Masayoshi Hazama realizes defending justice is no easy feat. The show shows the responsibility that is entrusted to the young shoulders of Hazama. But don't worry it is not all serious stuff.
19. A Certain Scientific Railgun
Director: Tatsuyuki Nagai
Writer: Seishi Minakami
Cast: Rina Satô, Satomi Arai, Aki Toyosaki
IMDb Ratings: 7.5
Rotten Tomatoes Score: 63%
Streaming Platform: Netflix
Let's talk about another of the sci-fi superhero shows which are a must-watch. The anime is sure to make viewers love Mikoto Misaka. The Academy City is unlike any other ordinary place. Here almost the entire population is comprised of students. But the most interesting aspect of the place is its large population of students who have psychic powers. As one of the best among them, Misaka has a steep path in front of her where she has to depend on her powers regularly. The anime manages to make a place for itself because of its unique concept something a fan of One Punch Man will be able to appreciate.
20. The God of High School
Director: Sunghoo Park
Writer: Kiyoko Yoshimura
Cast: Tatsumaru Tachibana, Kentaro Kumagai, Ayaka Ōhashi
IMDb Ratings: 7.5
Rotten Tomatoes Score: 72%
Streaming Platform: Naver Webtoon
The God of High School is a highly ambitious anime. The series taking heavy inspiration from South Korean mythologies. The work of the anime is divided into three parts- the Human Realm, the Sage Realm, and the Heavenly Realm. Each realm grants its own set of power to its inhabitants. Mori is a talented young martial artist. He is intrigued when he comes to know of the tournament The God of High School. With the winner able to fulfill his wish, Mori does not miss the opportunity. It is a series for anyone who likes fighting and is a great way to let off some steam.
Finding an anime similar to One Punch Man is no easy feat. Such is the quality of the show. However with gems littered across the anime world, one only needs to know what to look for. The above list will ensure countless hours of engagement for anyone who wishes to go through them. And while it might seem a lot, there is no point in doubting their quality.