Anime is the animation style that originated in Japan and in turn Japanese animated TV shows and movies came to be popularly called Anime. Anime has become very famous throughout the world and people love to binge-watch these shows and movies. OTT platforms have also taken an interest in Animes and one can watch most shows and movies on these streaming services. If you've watched Death Note and loved it so far, we give you our top 20 recommendations for what to watch next.
What is Death Note?
Death Note is one of the most popular anime series ever made. In this 37 episodes psychological thriller drama series, a genius high school prodigy Light Yagami in Tokyo comes across a notebook, given to him by Shinigami (death angel) Ryuk, that has the power to anyone whose name will be written in the notebook. The plot progresses as Light Yagami takes up the secret identity of Kira and uses the Death Note to kill criminals. At the same time his father, Soichiro Yagami, the police chief and the world-famous genius private detective, L, tries to uncover the truth behind these murders.
Best Death Note Episodes
Episode 2– Confrontation: This episode introduces the character, L, an anonymous entity who is said to be the world's greatest detective who sets up a fake broadcast to find Kira which makes Light Yagami kill a person with a fake identity shown on TV, thus helping the police narrow down the search for to Tokyo.
Episode 4– Pursuit: This episode is focused on Light experimenting with the Death Note and discovering the extent of its power and limitations. It also sees, Light discovering the identity of the FBI agent, sent to follow Light.
Episode 5– Tactics: The episode sees Light admit to the FBI agent that he is Kira. Light threatens to kill his fiancé if Raye Penbar does not write down the names of the other FBI agents on the case in paper from Death Note.
Episode 7– Overcast: Light realizes that the FBI agent's fiancé, Naomi is a threat to him and is also using an alias. He convinces her that he is working on Kira's case and makes her reveal her real identity so that he could kill her.
Episode 11– Assault: In this episode, tapes are sent to a broadcasting station by Kira and Chief Yagami recovers the tapes, but cannot get out without being seen by Kira. L devises a plan that saves Chief Yagami but realizes that the tapes were sent by a fake Kira.
Episode 15– Wager: Light understands that L is his biggest obstacle and Misa tells him that he has given Light a false name. Meanwhile, Misa is taken into custody and L, tells Light that he thinks the two Kiras are working together and Misa is one of them. At the end of the episode, Misa gives up the ownership of her Death Note.
Episode 23– Frenzy: Higuchi is going to reveal the name of the Kiras in a broadcasting station, and Light now on Kira's case, chases him. Higuchi is confronted by the police in the station, he flees but is blocked on the highway.
Episode 24– Revival: This episode is probably one of the most game-changing episodes as the secret of the Death Note is revealed to everyone and Light remembers his original plan to direct the investigation away from him by touching the Death Note.
Episode 25– Silence: This episode is the best episode of Death Note, as after realizing that Light is using Misa to kill L and she will get caught, Shinigami Rem kills L. Rem turns to dust as he used his powers to save Misa. Watari as per instructions deletes all information on Kira's case.
Episode 36– 1.28: This is the penultimate episode of the series where Light and Near come face to face and both having devised a plan, the former to kill the people on Kira's investigation and the latter to save them.
Here are our Top 20 picks for Anime similar to Death Note
1. Demon Slayer: Kimetsu No Yaiba
Director: Haruo Sotozaki
Writer: Koyoharu Gotoge
Cast: Natsuki Hanae, Yoshitsugu Matsuoka, Hiro Shimono and Akari Kito
IMDb Rating: 8.6/10
Rotten Tomatoes: 100%
Streaming Service: Netflix, Hulu
This 26 episode anime with supernatural elements similar to Death Note finds the main character Tanjiro Kamado's family destroyed and his sister cursed by demons. The series takes us through a journey of Tanjiro becoming a demon slayer and restoring balance in the world. The series is followed by a sequel movie which was released in October 2020.
2. Naruto
Director: Hayato Date
Writer: Masashi Kishimoto
Cast: Junko Takeuchi, Chie Nakamura, and Noriyuki Sugiyama
IMDb Rating: 8.3/10
Rotten Tomatoes: 77%
Streaming Service: Netflix, Amazon Prime Video
Naruto is one of the most popular animes and has fans from around the world. It is about a teenage boy named Naruto Uzumaki's adventures who is training to become a ninja. His goal is to acquire the title of Hokage, but he must prove himself through his quests.
3. Future Diary
Director: Naota Hosoda
Writer: Sakae Esuno
Cast: Josh Grelle, Tomosa Murata, Mai Aizawa, Eri Sendai, Masahiko Tanaka, Makoto Ishii, J. Michael Tatum, and Yuki Matsuoka.
IMDb Rating: 7.6/10
Rotten Tomatoes: NA
Streaming Service: Netflix
Future Diary was also released as Mirai Nikki is an Anime very similar to Death Note. The story of the Anime Future Diary follows a socially awkward high school student Yukiteru Amano also known as Yuki, who is given a diary by Deus Ex Machina, the God of Time and Space detailing future events. He must compete with other owners of a similar diary in a fatal game.
4. One Piece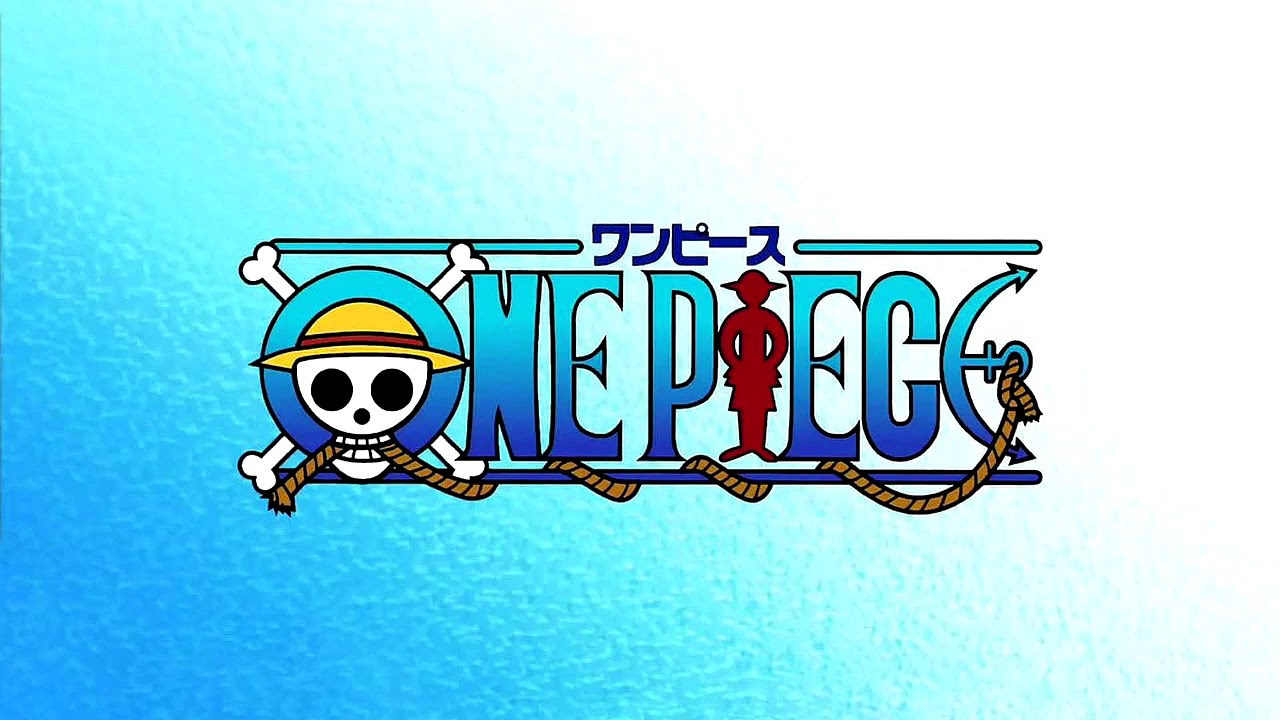 Directors: Konosuke Uda, Junji Shimizu, Munehisa Sakai, Hiroaki Miyamoto, Toshinori Fukazawa, Satoshi Ito, Tatsuya Nagamine, Kōhei Kureta and Aya Komaki
Writer: Eiichiro Oda
Cast: Mayumi Tanaka, Kazuya Nakai, Akemi Okamura, Kappei Yamaguchi, Hiroaki Hitara, Ikue Otani and Yuriko Yamaguchi
IMDb Rating: 8.7/10
Rotten Tomatoes: 91%
Streaming Service: Netflix
This Anime follows a unique group of young pirates led by their captain Monkey D. Luffy who has brought them all together and wants to become the Pirate King by discovering the last Pirate King's lost treasure.
5. Bakugan: Battle Brawlers
Director: Mitsuo Hashimoto
Writer: Atsushi Maekawa
Cast: Yu Kobayashi, Keiji Fujiwara, Chihiro Suzuki, Mamiko Noto, Ryo Hirohashi and Julie Lemieux
IMDb Rating: 5.5/10
Rotten Tomatoes: NA
Streaming Service: Amazon Prime Video
This Anime series is about a group of friends who come across Cards and Bakugans from a parallel universe with which they form a game. However, it turns out to be more than a game; it becomes a battle between good and evil in order to restore balance in both the universes.
6. Pokemon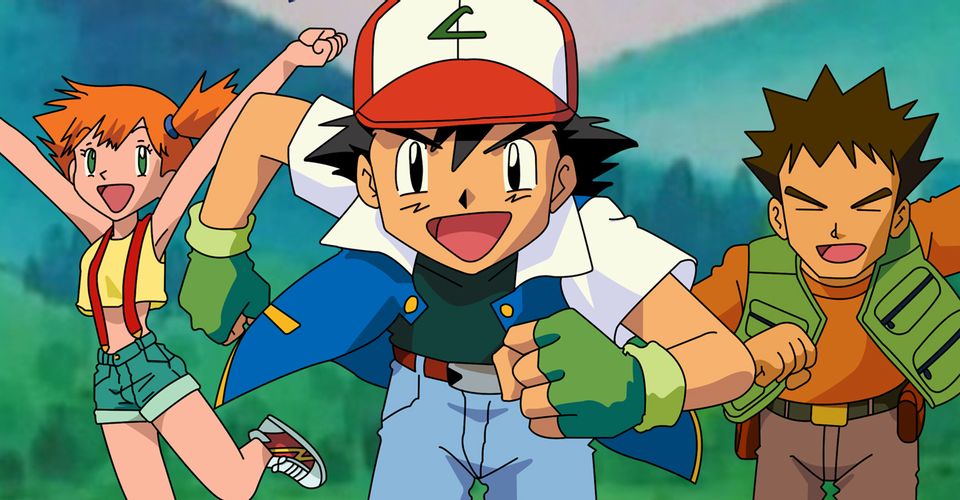 Directors: Kunihiko Yuyama, Masamitsu Hidaka, Norihiko Sudo, Yuji Asada, Tetsuo Yajima, Daiki Tomiyasu and Maki Kodaira
Writers: Takeshi Shudo, Junki Takegami, Atsuhiro Tomioka, Aya Matsui, and Shoji Yonemura
Cast: Rica Matsumoto, Yuji Ueda, Ikue Otani, Megumi Hayashibara, Shin'ichiro Miki, and Inuko Iniyama
IMDb Rating: 7.5/10
Rotten Tomatoes: NA
Streaming Service: Netflix, Amazon Prime Video
Set in a different universe where creatures called Pokemon exist, this is probably the most popular Anime ever made. No other Anime has become so famous worldwide or been dubbed in so many languages.
The Anime follows the story of a boy named Ash who wants to become a Pokemon master and on his journey, he meets new friends, participates in contests, and battles bad guys.
7. Dragon Ball
Directors: Minoru Okazaki and Daisuke Nishio
Writers: Toshiki Inoue, Akira Toriyama, and Takao Koyama
Cast: Masako Nozawa, Hiromi Tsuru, Toshio Furukawa, Mike McFarland, and Mayumi Sho
IMDb Rating: 8.5/10
Rotten Tomatoes: 78%
Streaming Service: Netflix, Amazon Prime Video
This series is about a boy named Goku who becomes a martial arts apprentice under Master Roku and meets Bulma, with whom he sets out on a conquest to gather the seven dragon balls, that will help him fight against Piccolo and save the world.
8. Ghost in the Shell
Director: Kenji Kamiyama
Writer: Masamune Shirow
Cast: Atsuko Tanaka, Koichi Yamadera, Sakiko Tamagawa, Akio Otsuka, Osamu Saka, and Toru Okawa
IMDb Rating: 8.5/10
Rotten Tomatoes: 67%
Streaming Service: Netflix, Amazon Prime Video
This sci-fi thriller Anime series is set in a world post-2030, where technology is highly advanced and all police work is overviewed by Major Motoko Kusanagi and Section 9 with the help of highly trained detectives, hackers, and cyborgs. All of them together prevent cybercriminals from disrupting innocent people's security.
9. Monster
Director: Masayuki Kojima
Writer: Naoki Urasawa
Cast: Hidenobu Kiuchi, Liam O'Brian, and Mamiko Noto
IMDb Rating: 8.6/10
Rotten Tomatoes: NA
Streaming Service: YouTube
Monster follows a young and exceptionally talented brain surgeon, Dr, Kenzo Tenma at a hospital in Germany. But his life changes when he decides to save a boy instead of a mayor, as he loses his job. However, he must uncover the mystery, when his former patient and the hospital director disappears.
10. Fullmetal Alchemist
Director: Seiji Mizushima
Writer: Sho Aikawa, Hiromu Arakawa
Cast: Vic Mignogna, Aaron Dismuke, Caitlin Glass, Colleen Clinkenbeard, Romi Park, and Rie Kugimiya
IMDb Rating: 8.5/10
Rotten Tomatoes: NA
Streaming Service: Netflix
The story follows two brothers, Alphonse and Edward Elric who are bestowed with alchemy powers. After their mother's death, they use alchemy to replace their missing body parts with metal and set out on a quest to find the Philosopher's Stone in order to heal themselves.
11. Attack on Titan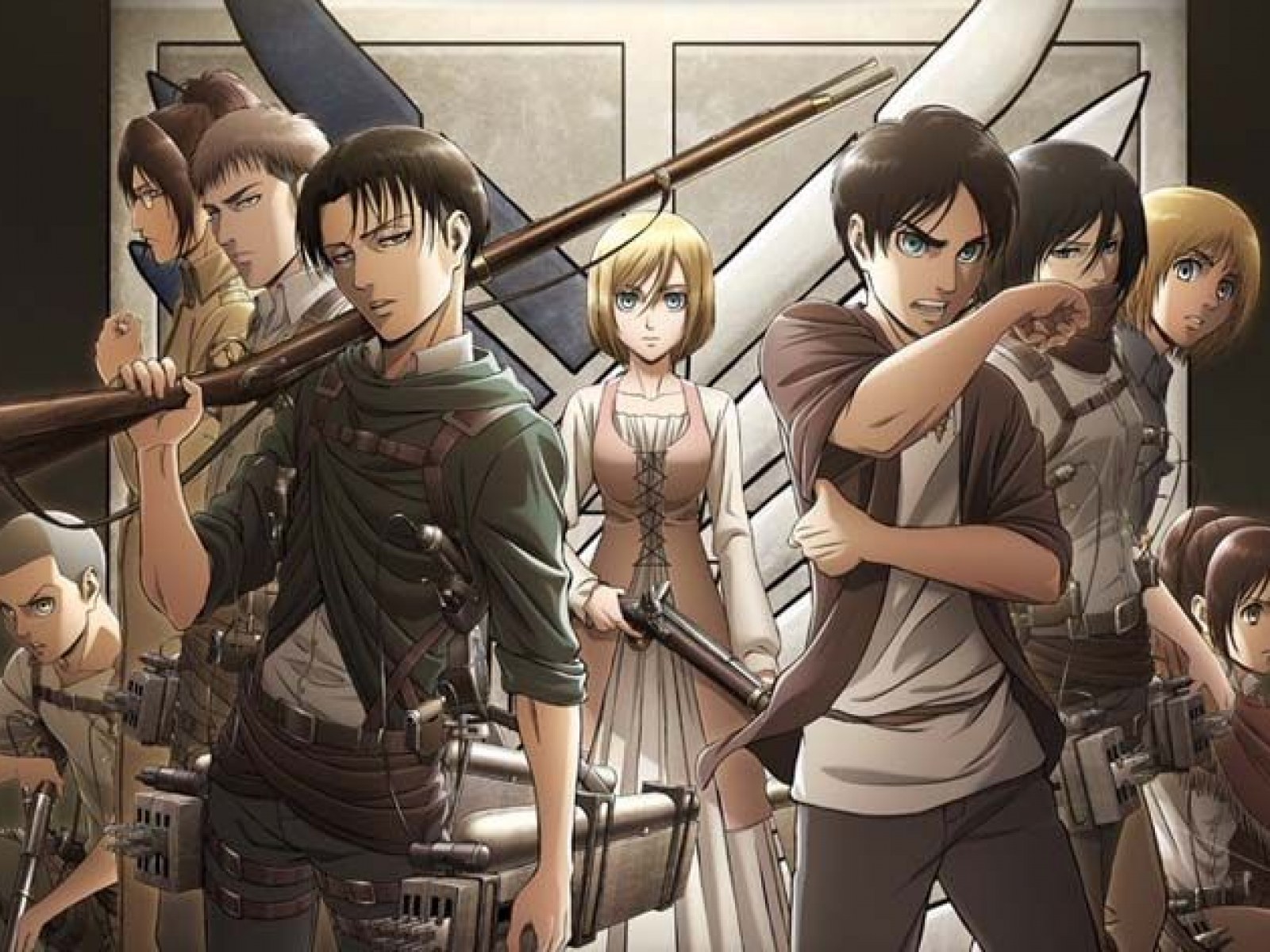 Directors: Tetsuro Araki, Masashi Koizuka, Jun Shishido and Yuichiro Hayashi
Writers: Yasuko Kobayashi, Hajime Isayama, and Hiroshi Seko
Cast: Yuki Kaji, Yui Ishikawa, Hiro Shimono, Kisho Taniyama, and Hiroshi Kamiya
IMDb Rating: 8.8/10
Rotten Tomatoes: NA
Streaming Service: Netflix
The series follows the characters Eren Jaeger, Mikasa Ackerman, and Armin Alert whose lives were wrecked after giant monster-like creatures, Titans, attacked them. As the series progresses they set out with each other to find ways to defeat the Titans and reclaim the world from them.
12. Detective Conan
Directors: Kenji Kodama, Yasuhiro Yamamoto, Masato Sato, Kojin Ochi, and Nobuhara Kamanaka
Writer: Gosho Aoyama
Cast: Minami Takayama, Megumi Hayashibara, Wakana Yamazaki, Rikiya Koyama, Watari Takagi, and Kotono Mitsuishi
IMDb Rating: 8.4/10
Rotten Tomatoes: 87%
Streaming Service: Amazon Prime Video
The Anime 'Detective Conan' also released as Case Closed follows the mysteries solved by a high school student, Shinichi Kudou who is turned into a child after being injected by a drug called APTX-4869. He takes up the alias Conan Edogawa and meets a bunch of enthusiastic kids who joins him in solving complicated cases including Ai and her father. This mystery Anime gained a big fan base around the world and is one of the longest anime series ever made.
13. Death Parade
Director: Yuzuru Tachikawa
Writer: Yuzuru Tachikawa
Cast: Tomoaki Maeno, Asami Seto, Rumi Okubo, Yoshimasa Hosoya, Koki Uchiyama, Ryoko Shiraishi, Ryoko Yuzuki, and Tessho Genda
IMDb Rating: 7.9/10
Rotten Tomatoes: NA
Streaming Service: Amazon Prime Video, Netflix
The anime Death Parade is about a bar in the afterlife run by a man called Quindecim where people come after their death to play the death game to evaluate the journey of their soul and determine whether they will go into a void or reincarnate. Death Parade is a supernatural fantasy anime. It one of the best anime ever made.
14. Steins; Gate
Directors: Hiroshi Hamasaki, Takuya Sato, and Tomoki Kobayashi
Writers: Juki Hanada
Cast: Mamoru Miyano, Asami Imai, Kana Hanazawa, Tomokazu Seki, Yukari Tamura, Yu Kobayashi, Haruko Momoi, and Saori Goto
IMDb Rating: 8.8/10
Rotten Tomatoes: NA
Streaming Service: Netflix
Steins; Gate is a sci-fi, psychological thriller anime set in a new world future society. The anime series follows a mad scientist, Rintaro Okabe, and his friends who invent the machine that can send messages in the past and future. They end up disrupting the timeline and land up in big trouble. Now they must restore balance again.
15. One Outs
Director: Yuso Sato
Writer: Hideo Takayashiki, Shinobu Kaitani
Cast: Masato Hagiwara, Tsumoto Isobe, Kappei Yamaguchi, Kenji Utsumi, Shozo Iizuka, Takuma Terashima and Masaya Matsukaze
IMDb Rating: 8.3/10
Rotten Tomatoes: 94%
Streaming Service: NA
The anime One Outs follows the best player of the baseball team Lycaons who travels to Okinawa to find a new pitcher and set up a training camp to restore the image of his team in the Japanese baseball league game. One Out is one of the best sports animes made.
16. My Hero Academia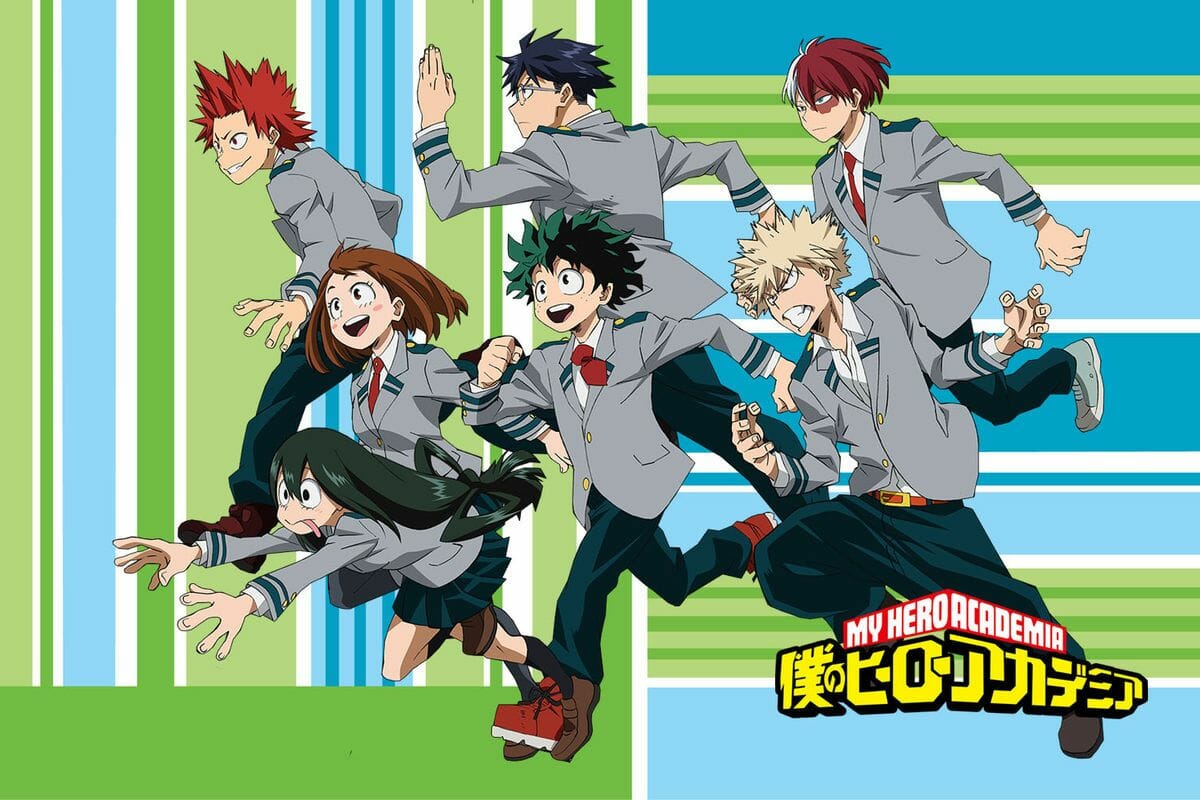 Directors: Kenji Nagasaki, Tomo Ōkubo and Masahiro Mukai
Writers: Yosuke Kuroda, Kohei Horikoshi
Cast: Daiki Yamashita, Kenta Miyake, Ayane Sakura, and Nobuhiko Okamoto
IMDb Rating: 8.5/10
Rotten Tomatoes: 100%
Streaming Service: Netflix
This anime is about a young boy named Izuko Midoriya who lives in a world where most people have superpowers called a Quirk. But despite not having any special power, he dreams of becoming a superhero. His life changes when he meets his idol All-Mighty.
17. Code Geass
Director: Goro Taniguchi
Writer: Ichiro Okouchi
Cast: Jun Fukuyama, Yukana, Ami Koshimizu, Takahiro Sakurai, Omi Minami, Kaori Nazuka, Saeko Chiba and Ken Narita
IMDb Rating: 8.6/10
Rotten Tomatoes: 82%
Streaming Service: Netflix
Set in an alternate timeline, the anime Code Geass follows the outcast Britannian prince, Lelouch Lamperouge, who gets involved in a terrorist attack while trying to fulfill his promise to his Japanese friend Suzaku Kururgi, of destroying the Britannia Empire. In this quest of his, he meets a girl called C.C. who grants him the power of Code Geass also known as the 'Power of Kings'. Code Geass is one of the best action fantasy anime.
18. No Game No Life
Director: Atsuko Ishizuka
Writer: Jukki Hanada, Yu Kamiya
Cast: Ai Kayano, Yoshitsugu Matsuoka, Yoko Hikasa, Yukari Tamura, Kara Greenberg, Yuka Iguchi, and Mamiko Noto
IMDb Rating: 7.8/10
Rotten Tomatoes: 73%
Streaming Service: Netflix
This anime revolves around two stepsisters Sora and Shiro who are talented gamers. But their life changes one day when an entity named Tet from another realm challenges them to a game of chess as they are sucked into that world. Now the girls must keep playing and overthrow Tet to survive.
19. Hell Girl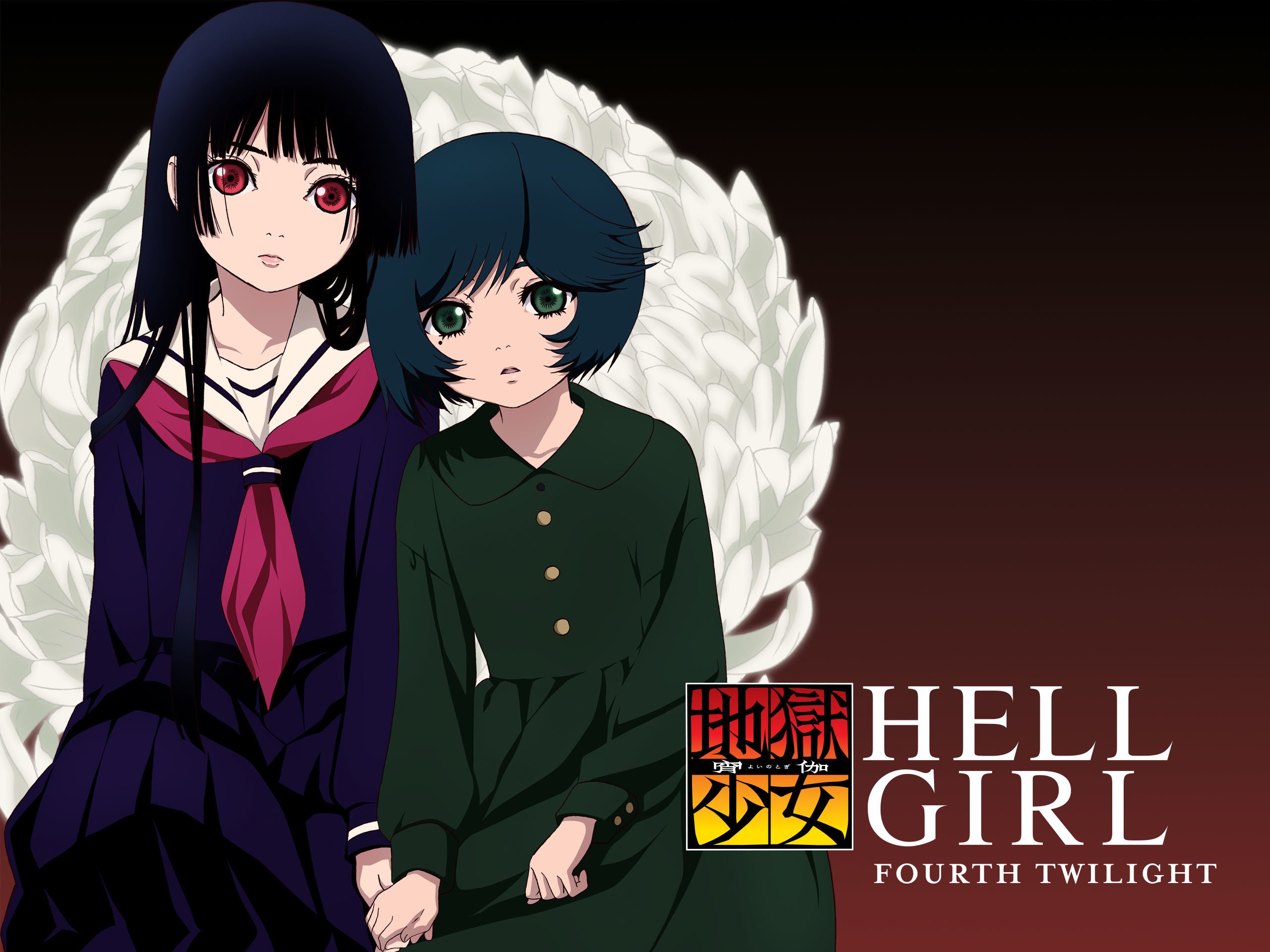 Director: Takahiro Omori
Writer: Kenechi Kanemaki, Hiroshi Watanabe
Cast: Mamiko Noto, Kanako Sakai, Masaya Matsukaze, Nana Mizuki, Hikaru Shiina, Satomi Sato, Takako Honda, and Yuji Yeda
IMDb Rating: 7.5/10
Rotten Tomatoes Score: NA
Streaming Service: Amazon Prime Video
The anime show Jigoku Shoujo or Hell Girl is about a girl, Ai Enma, who torments people named in a website and drags them to hell if they do not repent.
20. Psycho-Pass
Directors: Naoyoshi Shiotani and Katsuyuki Motohiro
Writers: Gen Urobuchi and Makoto Fukami
Cast: Tomokazu Seki, Kana Hanazawa and Kenji Nojima
IMDb Rating: 8.2/10
Rotten Tomatoes Score: NA
Streaming Service: Netflix
Another anime show full of mind games that is more than just a cat and mouse story, Psycho-Pass is a series set in a reality where a supercomputer network called the Sibyl System finds criminals. The anime follows Inspector Akane Tsunemori and Enforcer Shinya Kogami who realize that the system is flawed and must do what is right.
This is a list of some of the best and most popular anime shows. Anime is getting popular day by day with each anime show being better than the previous one. So one would definitely not want to miss a whole genre of shows. You can now start ticking off your anime list with Death Note.