Nagato, known by the alias Pain, is a primary antagonist in the Naruto anime series. Pain Naruto quotes from the show highlight his complicated and twisted outlook on life. He aspires to create a world free of war.
However, he believes human nature is flawed and constantly drawn back into violence, giving us the best pain quotes.
The story of Nagato, the shinobi who later becomes known as Pain, is complicated even by Naruto's standards. Remember, this series is about a plot to use a statue pulled from the moon to cast the entire world into an eternal dream state.
Pain's path is twisted even against that wild backdrop. According to some, he is an orphan, a hermit, a criminal, and a pacifist. His ideas are inextricably linked to violence, and his death is far from the end of his story.
However, for Naruto fans, Pain's convoluted story is a feature, not a flaw. His journey is deep and rich, with many factoids, tidbits, and revelations for viewers to enjoy.
His story, which began with his birth as Nagato Uzumaki, is lengthy, encompassing reincarnation, control of corpses, and a complicated relationship with Naruto Uzumaki.
We're here to follow his story from start to finish, from brutal to elegiac. In this article, we will give Naruto's best pain quotes.
Anime: Naruto
Director: Hayato Date
Writer: Masashi Kishimoto
IMDB ratings: 8.4/10
Rotten Tomatoes ratings: 78%
About Pain in Naruto
Jiraiya's former student is Pain. Nagato is the actual name of the Pain. Obito inserted Rinnegan into his eyes when he was young.
He was a good person with a good heart, but he lost a friend in a fight while working to bring peace to nations. So he became agitated and summoned the Gedo Statue.
He then rose to become Akatsuki's leader. Finally, Tobi/Madara, Akatsuki's true leader, gives the orders.
Here are some 20 Best Pain quotes from Naruto to help you understand this antagonist.
"Sometimes, you must hurt to know…."
Pain's entire statement is as follows: "Sometimes, you must hurt to know, fall to grow, and lose to gain. Life's greatest lessons are learned through Pain."
It's one of the best pain quotes in ideology resources land spite.
Pain understands that adversity and suffering are necessary for growth because of his childhood experiences of growing up isolated and repeatedly losing loved ones.
Understanding one's shadow self requires embracing one's fears, which Pain has mastered and accomplished over the years.
"Embrace the fear."
This is a continuation of Pain's declaration that adversity is necessary for growth in life and that fear prevents us from embracing our true selves.
The philosophical connotations of Pain's words are understandable; however, when juxtaposed with some of his actions, they come across as a little hypocritical.
Yes, overcoming fear is a necessary tool for self-improvement. Still, Pain uses this to justify the terror in people's hearts and the purposefully-caused unrest in entire communities.
"How can you say that you'll never change?"
Pain asks several pivotal questions in this line, including whether it can progress in life without changing.
Change is the only constant in a constantly changing world, and Pain questions people who are too sure of who they are, even in the face of instability and change.
Naruto declares that he will never change (though he meant to be authentic to who he is). Pain wonders if that is possible, given that life's unpredictability can cause people to change abruptly and without warning. – Quotes from Naruto Uzumaki, the hidden leaf shinobi of the cursed world.
"Love breeds sacrifice, which in turn breeds hatred. Then you can know Pain."
This quote exemplifies Nagato's perspective on love between two people, which he believes is a doomed premise.
In a bond, there will always be an element of inequality (one loves more than the other), and the sacrifice of one will almost always be taken for granted by the other.
While this is not the only outcome of a bond, Pain believes it is the result of his experiences.
Pain believes that a hidden resentment lurks in bonds, waiting to strike unexpectedly and turn love into abuse, which rots over time.
"If you don't share someone's pain, you can never understand them."
Nagato discusses active empathy, which states that it is impossible to understand someone, whether a friend or an opponent unless they share their Pain somehow.
He said that even if you arrive at a shared perspective on Pain and suffering, this does not always imply that the two will agree. Everyone has their own experiences with adversity and methods for dealing with it.
Naruto's characters carry emotional baggage but deal with it differently. For example, Naruto's emotions manifest in his training, Sakura has angry outbursts, and Sasuke chooses to bottle his feelings completely. This, of course, changes with time, circumstance, and maturity.
"All the pain forced me to grow up."
This is a heartbreaking declaration, referring to Nagato's difficult upbringing and his journey to accepting the moniker "Pain."
He says this when Jiraiya asks how he became the person he is today, to which he replies, "Nothing happened." Nothing but the war.
"Nagato grew up during the war, seeing nothing but death and destruction all around him, forcing him to mature and fend for himself.
The harsh realities of war were too much for a young Nagato, who was forever shaped by his formative experiences and carried them forward into his adult life.
"We are just ordinary people driven to revenge in the name of justice."
Pain emphasizes the fine line between vengeance and retribution, criticizing how society assumes these labels to further their ends.
No matter how delusory one's vision is, if their thirst for vengeance is labeled as justice, their actions are justified in the grand scheme of things, including the lengths they are willing to go to achieve this.
Pain says this line while being villainized for his actions — his wishes for humanity to suffer to bring about peace and whether his actions are motivated by vengeance or justified retribution. The distinctions begin to blur.
"This hatred binds us together."
Nagato's worldview has always been nihilistic, which is understandable given that he has never seen love blossom in healthy ways around him.
Even the pure bonds he formed were tainted by the ravages of war and the shadow sides of human nature, preventing him from experiencing love in any form that led to healing and a sense of community.
On the other hand, Nagato understands that peace only makes man numb and comfortable, whereas hatred binds people together in the shinobi world. Of course, this is how he chooses to perceive the world.
"No matter how pathetic the reason, it's enough to start a war."
While Pain wishes suffering to be a gateway to eventual peace, this is not a call for senseless violence. Instead, Pain is stating a truth here, musing on how even minor reasons, such as religious and ideological differences, resources, and love, can spark a war.
Pain believes that the human DNA is hard coded with the need to engage in violent behavior, and objectively insignificant factors can morph into a reason for full-fledged conflict.
"Those who do not understand true pain can never understand true peace."
This is self-explanatory, as Pain's agenda throughout Naruto is to aid in establishing peace by forcing humanity to confront the Pain of loss and suffering.
This is clearly due to Nagato's experiential bias, who was an innocent child, as he believes that Pain is necessary for humans to achieve balance.
However, this is not the case: while Pain is an inevitable part of life, one does not have to suffer to deserve peace. Pain's statement is more of a deep-seated trauma response; while his intentions are good, his means are twisted.
"Just by living, people hurt others without even realizing it."
This is one of the best Naruto pain quotes. Nagato drops another truth, claiming that being involved hurts others, intentionally or unintentionally. Of course, Pain believes that the human race is inherently evil with the ability to do good and that war will exist for as long as the human race exists.
While it sounds brutal, Pain is not wrong, at least in the context of Naruto: even the most peace-loving shinobis have had to kill during wars, being trained to take down an enemy at any cost.
Even in times of peace, there are power struggles, and people are inevitably hurt, especially in areas where inequality and injustice are prevalent.
"When I had nothing and no one, I always had pain."
This utterance, which forms the crux of Nagato's character, is heartbreaking. This is said to Naruto, another young boy forced to grow up quickly and without his parents, while everyone in his village ostracizes him to no end. While Nagato's isolation led to him developing a nihilistic outlook, Naruto gradually developed bonds with those around him, who provided him with the love he lacked as a child.
Although some people cared about Pain, he had become so guarded as a person after his formative years that allowing love into his life became impossible
. He shaped his entire identity around the Pain he had always felt, defining himself and his life's purpose along those lines.
"So Long As Humanity Exists, Hate Will Also Exist."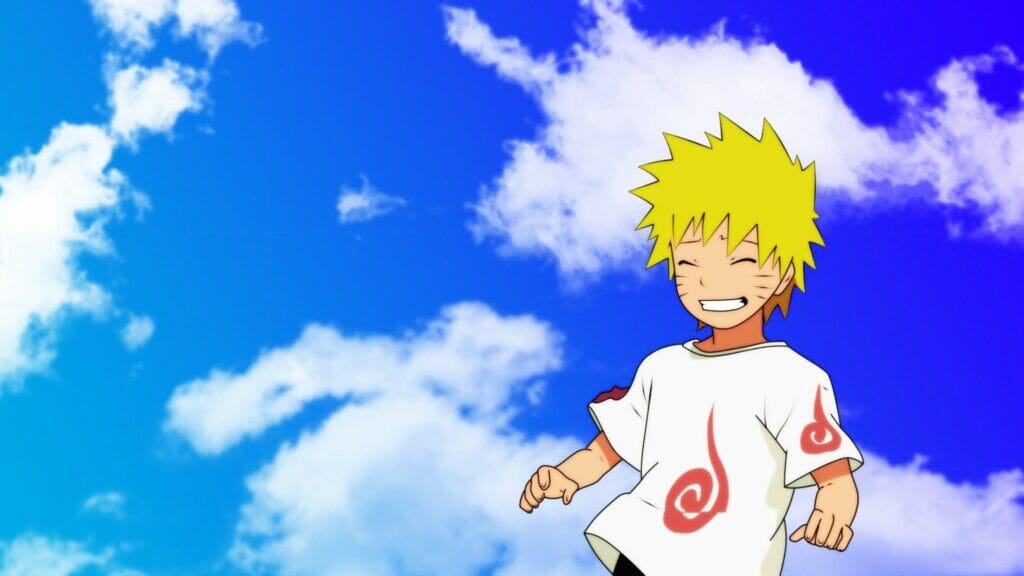 Regardless of how many attempts are made to foster mutual collaboration and peace among people from various backgrounds, they will always be at odds with one another. It's the checkmate's power called justice that comes from vengeance.
People will always suffer in the form of violence and hatred if they do not take the time to consider the agony they may be unwittingly inflicting on others.
"Pain Is The Only Way To Teach; Pain Is The Only Solution To Peace. If You Want To Know Pain, You Need To Understand Pain."
According to Pain, the only viable solution to the world's problems of conflict, death, and hatred is to cause as much pain as possible. He believes that being aware of and understanding Pain is the only way for people to understand one another honestly.
If everyone has to live with the knowledge of each other's Pain, they might be less likely to hurt each other, and there will be more vengeance, only more death, and only more revenge.
But eventually, time will pass, and people will continue believing real emotional Pain and absolute peace are ideology resources land spite love breeds sacrifice, which in turn breeds hatred and binds us together.
"Vengeance is the product of that hate, and so death follows, But in death, there is only more death."
Vengeance is always motivated by hatred. And vengeance is only violence. Life's greatest lesson in which human nature pursues strife, the circle of death only deepens as violence breeds more violence.
Only by putting humanity first will we be able to break the vicious cycle of hatred and misery.
"Eventually, time will pass, and the pain will heal."
Every internal wound heals over time. All we have to do now is keep going and believe in ourselves. The Pain will gradually subside. After all, life goes on, and the sadness will pass.
Pain is an unavoidable aspect of life. You will undoubtedly experience sorrow and suffering. However, as the Pain subsides and you begin to move on from it, you will find peace.
"When we lose someone precious to us, hate is born."
As a result of the loss of love, hatred grows. The void left by someone's death is quickly filled with hate. We must choose whether to confront hatred or allow it to grow and poison us.
"I want you to feel the pain, think about pain, know the pain, and accept pain."
Pain does not wish anyone to think about it or relate it to how others feel. He wishes for everyone to physically experience the type of suffering that he believes the world is responsible for inflicting on one another to comprehend and accept it as a part of life.
"Do you understand Pain a little now? If you don't share someone's Pain, you can never understand them."
This is one of the Best Naruto Pain Quotes. Many characters have problems, which they either share with others or keep to themselves; they embrace the fear. Naruto's arc includes him learning to share his grief and understand what causes more pain in others.
In this sad quote from Naruto, an innocent child will eventually grow up in this cursed world—such things bring peace and justice and have such faith gain because life's most life extraordinary.
"Even innocent"nt, foolish children will grow up in the face of pain until their thoughts and beliefs are the same as their doubts."
The extent" of your success is determined by how many times you have failed and how much pain you are willing to endure; men are drawn to act. Nothing great comes easily, only after a great deal of Pain and hardship in this endless chain.
When humanity exists, hate also exists, and hate is born. Even children begin fighting when someone precious to us ends hatred; people hurt, then people feel Pain and try to create peace. Then they eventually grow in this religious ideology resources land spite love and actual Pain will exit.
Revenge is never a wise course of action. Whatever disturbed you previously and prompted you to seek vengeance has not vanished.
It is still in existence. It will exacerbate the problem. Learn to let go of things. It may appear impossible initially, but you are more robust than that.
Nobody ever learns by always doing everything perfectly. People learn from their mistakes and the things that bother them. They mature as they better understand what they must do to avoid experiencing the same Pain in the future. So. These were quotes from Naruto Pain, do let us know your best one in the comment section.