Black Clover is one of the best Shounen Anime out in the anime universe now. With 150+ episodes, it has gathered quite a lot of fans. But if you are done with all the anime episodes and want to start with a new anime like Black Clover, then we have some great options for you!
Let's have a look at some of the best Anime, like Black Clover, that made us fall in love with the anime.
1. Fairy Tail
Director: Shinji Ishihara
Writer: Hiro Mashima
Starring: Cherami Leigh, Todd Haberkorn
IMDb Rating: 8
Streaming Platform: Crunchyroll
The anime that resembles Black Clover the most in this list is Fairy Tail. It is one of the greatest Shounen Animes of all time.
Dealing with magic, Fairy Tail will take you on a remarkable journey as Lucy Heartfilia joins the guild of Fairy Tail. The main characters of the anime- Natsu, Lucy, Erza, and Gray are respectable like Asta and Yuno and have great character development like Black Clover.
2. Boku No Hero Academia/My Hero Academia
Director: Kenji Nagasaki
Writer: Kohei Horikoshi
Starring: Daiki Yamashita, Justin Briner, Nobuhiko Okamoto.
IMDb Rating: 8.5
Streaming Platforms: Crunchyroll, Netflix Boku
No Hero Academia or My Hero Academia deals with the boy's story- Izuku Midoriya is the only one who cannot use magic like Asta of Black Clover.
But, like the characters of Black Clover who want to become magic knights, here in Boku, no Hero Academia gets enrolled in a famous school to become superhero.
3. Naruto
Director: Hayato Date
Writer:  Masashi Kishimoto
Starring: Junko Takeuchi, Maile Flanagan, Kate Higgins.
IMDb Rating: 8.3
Streaming Platform: Crunchyroll, Netflix
One of the big three anime- Naruto, is next on our list. Like Black Clover, Naruto deals with the fight to become something.
Like Asta, Naruto is also an orphan who wants to become the Hokage, and their characters have some striking similarities with each other. The anime series resembles Black Clover in more than one way.
4. Demon Slayer
Director: Haruo Sotozaki
Writer: Koyoharu Gotōge
Starring: Natsuki Hanae, Zach Aguilar, Abby Trott.
IMDb Rating: 8.7
Streaming Platform: Crunchyroll, Netflix
Tanjiro is the only earning member of his family after his father. But, one day, he finds out that his family has been killed and his sister has been turned into a demon. He now has to choose the hard path of becoming a Demon Slayer.
5. Bleach
Director: Noriyuki Abe
Writer: Tite Kubo
Starring: Johnny Yong Bosch, Michelle Ruff
IMDb Rating: 8.1
Streaming Platform: Crunchyroll
Bleach, Naruto and One Piece are the big three anime of this generation! Bleach is another anime like Black Clover, with its story revolving around Ichigo Kurosaki.
But, when a disaster occurs, his family- Ichigo takes up the power of the soul reaper to avenge them. Ichigo now leads the journey of killing hollows and demons that cross his way.
6. One Piece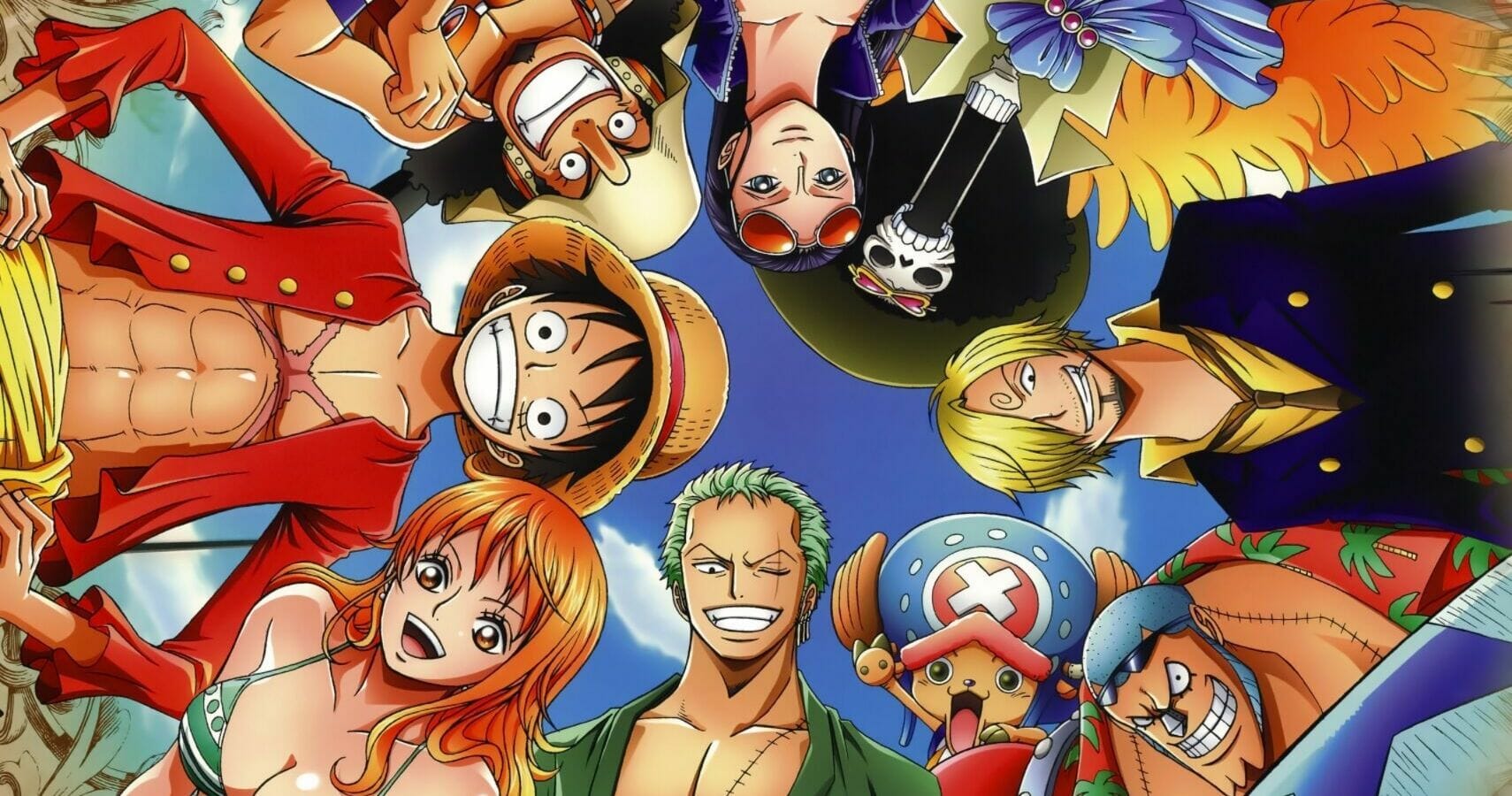 Director: Tatsuya Nagamine
Writer: Eiichiro Oda Starring: Mayumi Tanaka, Tony Beck, Laurent Vernin.
IMDb Rating: 8.7
Streaming Platform: Crunchyroll, Netflix
Next on our list, we have one of the big three- One Piece. The One Piece Manga is on its 1000th chapter. The story revolves around Monkey D Luffy, our main character, who wants to become the Pirate King after Gol D Roger.
7. Hunter x Hunter
Director: Hiroshi Kojima
Writer: Yoshihiro Togashi
Starring: Issei Futamata, Megumi Ha
IMDb Rating: 8.9
Streaming Platform: Crunchyroll
One of the best Shounen Anime out there- Hunter x Hunter, is quite similar to Black Clover. Like Asta, who has no parents, Gon lost his mother, and his father left him when he was a child.
Both of them deal with intense fights, magic-like powers, and hard training. Asta wants to become the wizard king, while Gon wants to become a Hunter and find his father.
8. Soul Eater
Director: Takuya Igarashi
Writer: Atsushi Ohkubo
Starring: Laura Bailey, Chiaki Omigawa, Micah Solusod.
IMDb Rating: 7.8
Streaming Platform: Crunchyroll
Just like Asta wants to become the wizard king, soul eater Evans enrolled in Death Weapon Meister Academy to become a death scythe. Along the way, he understands the struggles, and the anime is all about his fights and struggles.
9. Berserk
Director: Naohito Takahashi
Writer: Kentaro Miura
Starring: Nobutoshi Canna, Marc Diraiso
IMDb Rating: 8.7
Streaming Platform: Crunchyroll
Guts are destined to suffer. He knows he will die a cruel death. In a world that is infested with evil, he wants to get revenge by killing the man who took advantage of him.
It is an anime similar to Black Clover on this list. In a world without any magic power, he makes friends with other misfits and embarks on the journey.
10. Blue Exorcist/Ao No Exorcist
Director: Tensai Okamura
Writer: Kazue Kato
Starring: Nobuhiko Okamoto, Bryce Papenbrook
IMDb Rating: 7.5
Streaming Platform: Crunchyroll
Some claim Bleach to be the best anime, while others choose Naruto or Death Note as their best anime of the Shounen genre. But, a large fraction of people think Ao No Exorcist is the best shounen anime of this generation.
Rin Okumura leads quite a normal life. But he doesn't know that he is the son of Satan. So, in Ao no Exorcist/Blue Exorcist, Rin decides to train so that he can kill Satan once and for all.
11. Yu Yu Hakusho
Director: Noriyuki Abe
Writer: Yoshihiro Togashi
Starring: Nozomu Sasaki, Justin Cook
IMDb Rating: 8.5
Streaming Platform: Crunchyroll
From the same mangaka as Hunter x Hunter, Yu Yu Hakusho was quite famous when it was released. Like Black Clover, it is an adventure anime where the boy becomes a detective in the afterworld after his death.
12. The Seven Deadly Sins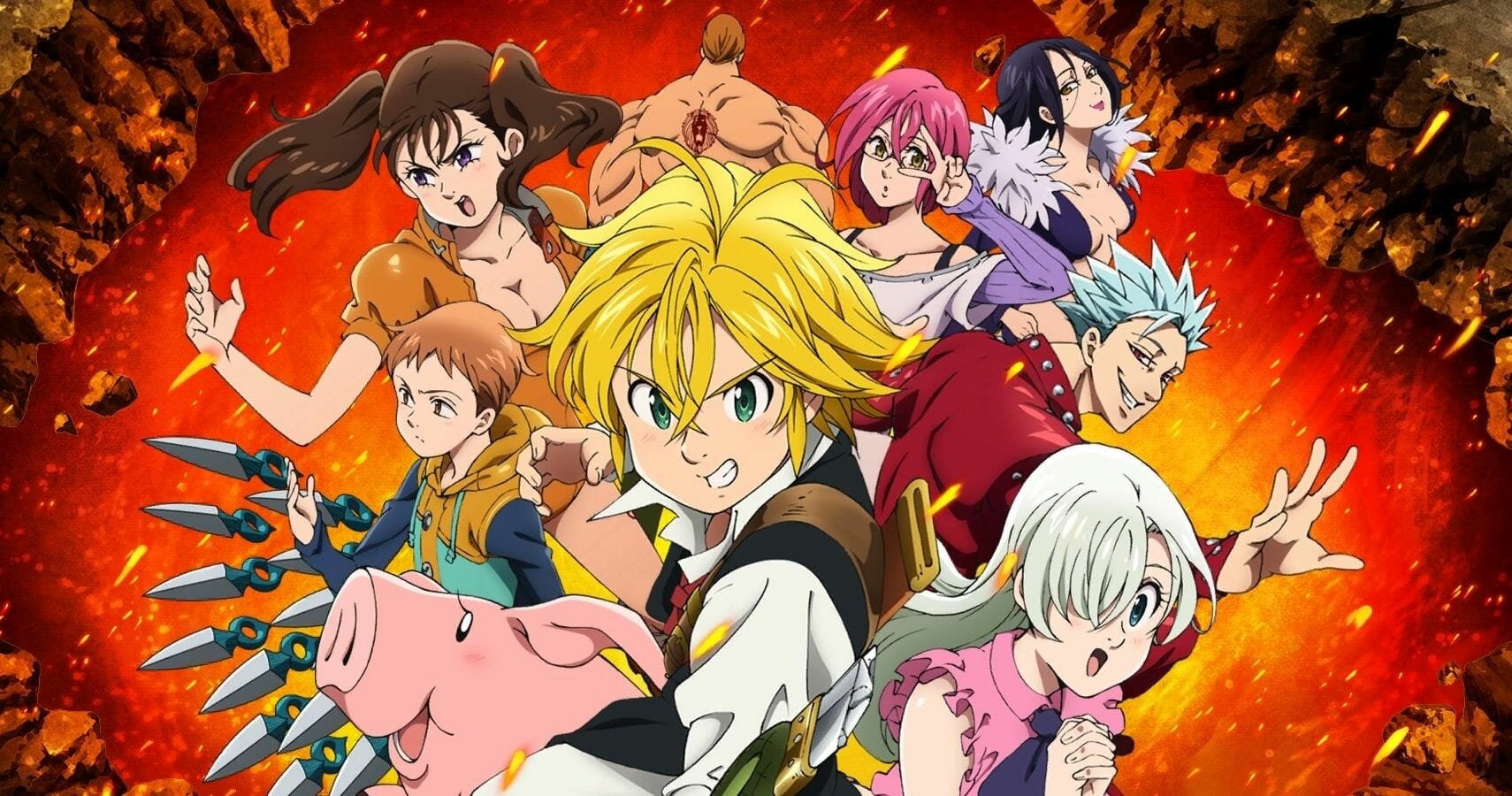 Director: Okamura Tensai
Writer: Nakaba Suzuki
Starring: Bryce Papenbrook, Cristina Valenzuela
IMDb Rating: 8.1
Streaming Platform: Crunchyroll
Next on our list of anime recommendations is The Seven Deadly Sins- another one of the best anime of the shounen genre.
One day when the holy knights take over the kingdom of Elizabeth- she turns to her group of childhood friends for help. Except they aren't heroes- they are criminals!
13. Fullmetal Alchemist: Brotherhood
Director: Yasuhiro Irie
Writer: Hiromu Arakawa
Starring: Vic Mignogna, Maxey Whitehead, Colleen Clinkenbeard.
IMDb Rating: 9.1
Streaming Platform: Netflix
In the world of Fullmetal Alchemist, which is filled with alchemy- two brothers set out on a journey to get their bodies back, which they lost.
In this anime filled with bloodshed and loss, will they be successful? Or will they be withered by the force of evil? Watch Fullmetal Alchemist and learn about their gruesome journey.
14. Magi: The Labyrinth of Magic
Director: Toshifumi Akai
Writer: Shinobu Ohtaka
Starring: Kaori Ishihara, Yûki Kaji
IMDb Rating: 7.8
Streaming Platform: Crunchyroll
The world of the Magi is filled with magic. For this reason, it is in our anime recommendations. All the characters have some sort of power in this world.
But not all of them are the special class of the Magi. Aladdin- a simple magician who wants to explore this world, starts this journey with his best friend, Alibaba!
15. Tengen Toppa Gurren Lagann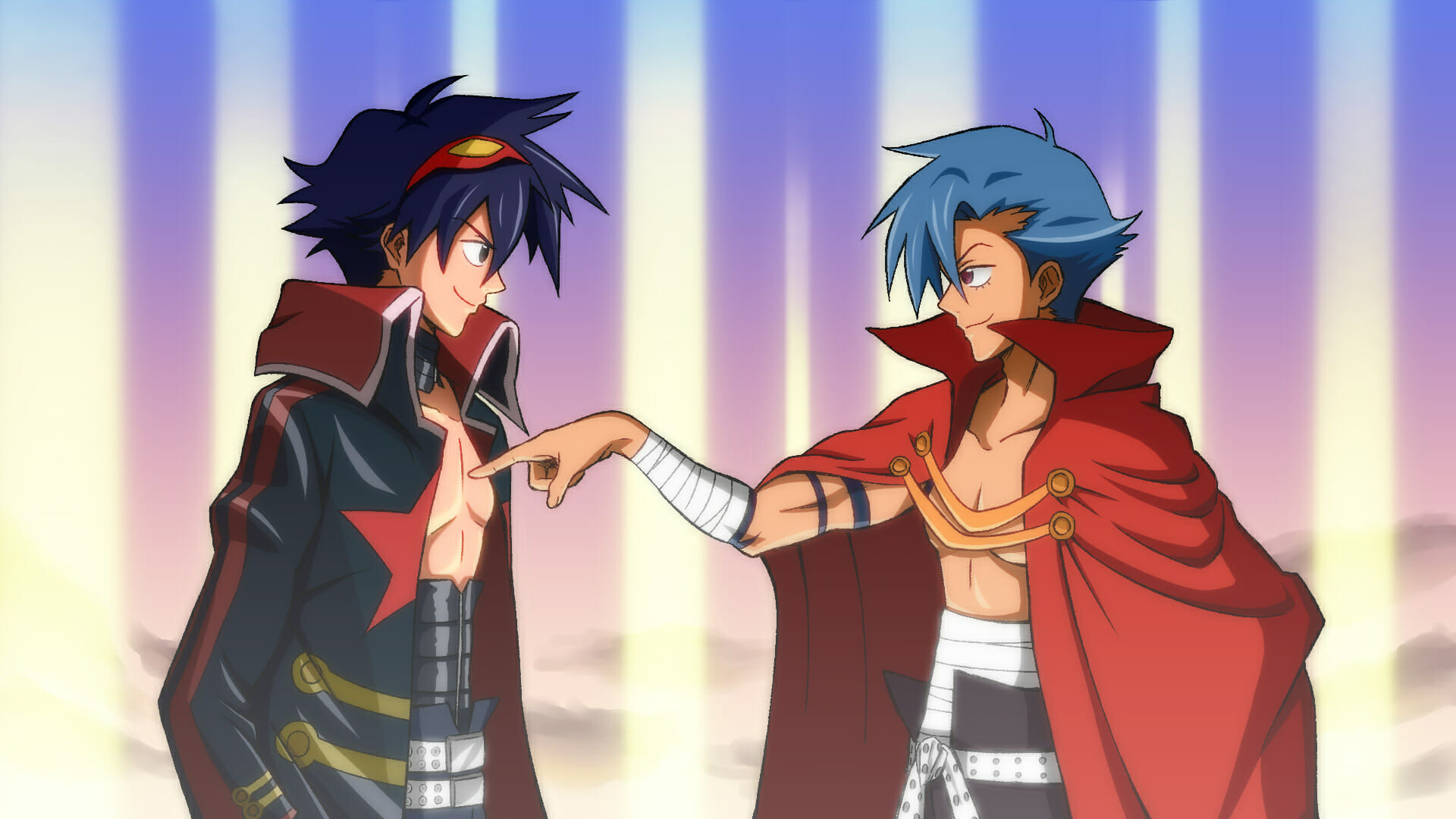 Director: Hiroyuki Imaishi
Writer: Kazuki Nakashima
Starring: Yuri Lowenthal, Kana Asumi
IMDb Rating: 8.3
Streaming Platform: Crunchyroll
Gurren Lagann is the next on our list of anime recommendations. Belonging to the mecha genre of anime- it is quite popular as all the characters are well-liked by the public.
Kamina and Simon are two friends who are always up for an adventure and suddenly plan on going to the earth's surface one day. Discover what happens next as they get their hands on Lagann!
16. Attack on Titan 
Director: Tetsuro Araki
Writer: Yasuko Kobayashi
Starring: Yuki Kaji, Marina Inoue
IMDb Rating: 9/10
Streaming Platform: Crunchyroll
Attack on Titan is a dark anime like black clover based in a dystopian world filled with giant Titans that have ravaged humanity.
Humans have taken shelter behind giant walls to keep the Titans out, but when one Titan breaks the walls of his city and destroys his family, Eren Jaeger sets out on a quest to take revenge on the Titans. He joins the Survey Corps, a group of elite soldiers who battle the Titans.
They try to uncover the mysteries behind Titan's origins. Attack on Titan has become a renowned series and gained a massive fan following.
17. Fire Force
Director: Yuki Yase
Writer: Gakuto Haijima
Starring: Kenjiro Tsuda, Kazuya Nakai
IMDb Rating: 7.7/10
Streaming Platform: Crunchyroll
Set in a world where humanity went extinct after the Great Cataclysm event, which set all the humans ablaze, a new civilization has dawned on the planet.
Unfortunately, a new curse called Spontaneous Human Combustion starts spreading among the survivors, where humans are spontaneously set on fire and turn into living zombies called Infernals. A special force called Fire Force is created to tackle the curse, and young Shinra Kusakabe joins Company 8 of the Special Fire Forces to fight these Demons and Infernals.
18. Little witch Academia
Director: Yoh Yoshinari
Writer: Masahiko Otsuka
Starring: Marin Miller, Laura Post
IMDb Rating: 7.9/10
Streaming Platform: Netflix
Little witch academia is a fantasy anime series similar to black clover and involves magic power. Young girls train to become witches in a school called the Luna Nova magical academy. Akka Kagari joins the school to become a witch but finds it difficult as she is not from a magical family.
Then she finds a magical item called the Shiny Rod, which belonged to Chariot. Soon, her life starts to turn, and she starts a mission to spread magic around the world again.
19. The Legend of Legendary Heroes
Director: Itsuro Kawasaki
Writer: Takaya Kagami
Starring: Ian Sinclair, Teryy Doty
IMDb Rating: 7.1/10
Streaming Platform: Funimation
The Legend of Legendary Heroes is a fantastic adventure anime with a great storyline. A lazy young boy from the Roland Empire's Magician Academy called Ryner Lute loses a classmate when his kingdom goes to war with his neighboring kingdom called, Estabul.
He sets out on a journey to find the relics and treasures of a Legendary Hero. He is joined by a swordswoman named Ferris Eris as they journey throughout the continent. They discover a curse spreading throughout the world, and it is up to the two of them to stop it.
20. Broken Blade
Director: Tetsuro Amino
Writer: Yunosuke Yoshinaga
Starring: Chiwa Saito, Yuichi Nakamura
IMDb Rating: 7/10
Streaming Platform: Crunchyroll
The story revolves around a young man called Rygart Arrow. He is a non-magical person in a world filled with magical powers and mecha giants called Golems. He is friends with the Hodr and Sigyn, who are the young heirs of the Krisna Kingdom, and Zess, from the Athens Commonwealth.
Many years later, Athen Commonwealth invades the Krisna Kingdom, and Zess goes to war with Hodr and Sigyn. Rygart finds an ancient Golem that only he can control.
However, the ancient Golem was technically superior and could turn the tide of the war. It's a popular anime that black clover fans will definitely appreciate for its action style, which is similar to black clover.
21. Konjiki no Gash Bell
Director: Tetsuji Nakamura
Writer: Makoto Raiku
Starring: Kiyo Takamine and Zatch Bell, Paro Folgore and Kanchomé, Megumi Oumi and Tia, Kafk Sunbeam and Ponygon, Sherry Belmont and Brago.
IMDb Rating: 7.5/10
Streaming Platform: Netflix, Prime Video, Crunchyroll
Konjiki no Gash Bell is an amine series filled with magical creatures. Where the numerous episodes of the series teach the great value of friendship and bravery. A guy named Takamine Kiyomaro, who does not have much to do in the world and is very dull and depressed, gets a totally changed life as he encounters the demon Gash Bell.
Filled with magic, fighting scenes, and intense learning moments, the anime series is worth watching for anyone who prefers supernatural animes. The series won't bore you even for a minute with its classical story.
 22. Toaru Majutsu no Index 
Director: Tachibana Hideki
Writer:  Akahoshi Masanao
Starring: Abe Atsushi, Iguchi Yuka
IMDb Rating: 7.4/10
Streaming Platform: Crunchyroll, Hulu, Netflix
Toaru Majutsu no Index is an anime that revolves around psychic abilities and supernatural powers. The main character is named Touma Kamijou, a student in Academy City, Tokyo, with psychic abilities ranked as 0. But he has an advantage that is greater than any known as 'Imagine Breaker.
A power that can negate any supernatural abilities. His life is simple and normal until he meets a girl named Index Librorum Prohibition.
She is haunted by a company that can cause harm to her, as she knows the entirety of the forbidden grimoires. There is soo much danger around this girl. Will our main protagonist Toary be able to face the challenges ahead of him and save the girl at all costs?
23. Beserk 
Director: Shin Itagaki
Writer: Makoto Fukami
Cast: Hiroaki Iwanaga, Takahiro Sakurai, Toa Yukinari and others.
IMDb Rating: 8.7/10
Rotten Tomatoes: 87%
Streaming Platform: Crunchyroll
Berserk manga has various anime adaptations, and one should always start by watching Beserk, which was released in 1997. The series ran only from 1997 to 1998 and was a hit. Many praised the mature theme of the anime and found it to be one of the best anime of the genre dark fantasy anime titles.
24. UQ Holder!
Director: Youhei Suzuki
Writer: Ken Akamatsu S
Starring:  Brittney Karbowski, Heidi Hinkle, Kalin Coates, Molly Searcy.
IMDb Rating: 8/10
Streaming Platform: Prime Video, Crunchyroll
The vampire lovers, this is the series that will make your fantasy anime list much better. The extraordinary journey of Touta Konoe, from a very simple boy to gaining an immortal life, will keep you hooked to your screens.
The childhood dream of this young boy had very different paths and plans and gave all of us a sense of excitement while watching it.
What will Touta do when he finds a whole secret society filled with people like him? Will the journey be an easy way out or filled with adventure? There is only one way to know fellow watchers.
25. Haikyu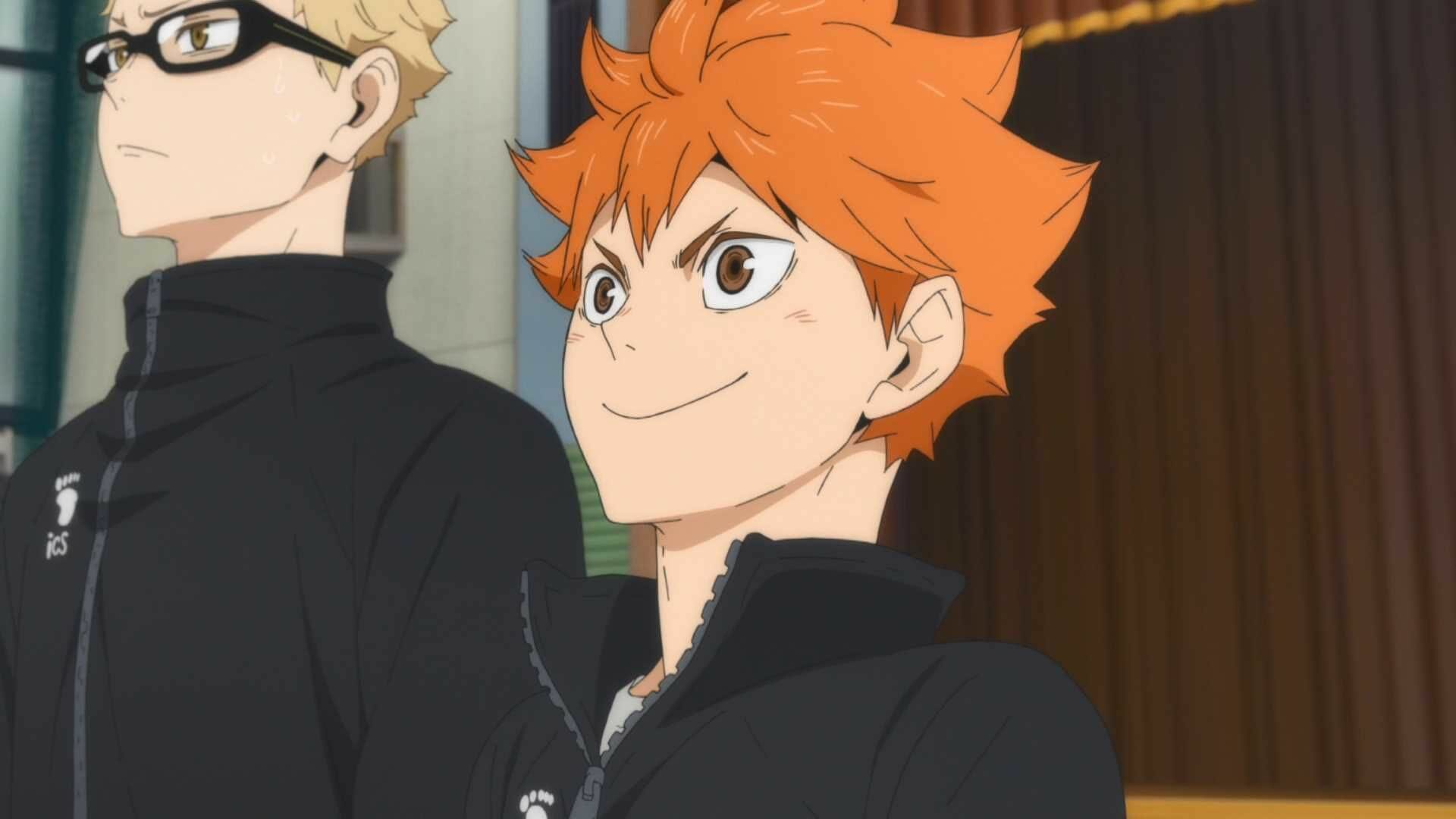 Director: Susumu Mitsunaka
Writer: Haruichi Furudate
Starring: Ayumu Murase, Kaito Ishikawa, Yu Hayas.
IMDb Rating: 8.7/10
Streaming Platform: Netflix, Crunchyroll, Prime Video.
The anime series World trigger teaches the importance of patience and teamwork in a brilliant way, filling the watchers' environment with laughter at times. Some things so simply done can teach us so much. This is one of the shows that the viewer will never regret watching.
The main protagonist named, Hinata Shouyou, falls in love with volleyball when he watches the match of the National Championship. He joins a volleyball club only to realize that there are no other members in it, and they don't even have much space for the game.
The story shows the whole journey of Hinata, how, with his level of hard work and patience, he finally fills up the team, the way he fiercely faces all the challenges, and how life gives him the most important tricks to win in the simplest ways.
26. Jujutsu Kaisen
Director: Sunghoo Park
Writer: Gege Akutami
Starring: Satoru Gojo, Yuji Itadori, Ryomen Sakuna
IMDb Rating: 8.5/10
Streaming Platform: Crunchyroll, Netflix
This anime is full of action and a fantasy world, having 24 episodes. Jujutsu Kaisen's plot follows the story of Yuuji Itadori, a high school student involved in many unusual practices. And due to this, one day, when caring for his bedridden grandfather, he encountered an item that was cursed. And when he tried to investigate it, he got into trouble between strange occurrences.
The cursed article belongs to a powerful demon named Sakuna Ryoumen, the king of curses. And after knowing all these things, Jujutsu decides to save this world from this evil curse by becoming Sorcerer by taking over the powers he got from that strange, cursed item.
27. Radiant
Director: Fakuoka Motoo and Kishi Seiji
Writer: Aoki Yasuko, Shigenobu Kou and Sugawara Yukie
Starring: Seth, Alma, Melie, Grimm, Von Teppes, Yaga, Master Lord Majesty.
IMDb Rating: 6.7/10
Streaming Platform: Crunchyroll
Like the Black clover anime, Radiant follows a mystical world plot with abundant magic. And in this anime, the protagonist is also an orphan like there was in black clover.
The story of this anime begins with Seth, who came from the sky to bring peace and harmony between humans and sorcerers and is sent to fight against all the evils. And To do all these things, he needs to find his power which is the legendary source of Nemeses. And during this power search, he must go through evil obstacles, which can even kill him.
28. World Trigger
Director: Mitsuru Hongo, Kouji Ogawa and Morio Hatano
Writer: Daisuke Ashihara
Starring: Tomk Muranaka, Yuki Kaji, Nao Tamura, Yuichi Nakamura
IMDb Rating: 7.5/10
Streaming Platform: Crunchyroll
This anime has three seasons with 99 episodes. It is full of action, science fiction, and supernatural things. The story begins when a gate that connects earth to the paranormal world accidentally opens up in the city of Mikado. And from there, unknown invaders came inside the planet to capture it. As they were so powerful that no weapons on earth could defeat them, therefore, special weapons were made named "Triggers" by the border defense agency.
But people need to be trained before using triggers, and it takes time. But one day, when those Invaders were about to kill a student, a BDA agent named Osamu Mikumko broke the training rule and got into the situation, but later he found that the student who was attacked was a humanoid alien protecting his identity from BDA.
29. Food wars
Director: Yoshimoto Yonetani
Writer: Yuto Tsukuda
Starring: Soma Yukihara, Erina Nakiri, Megumi Tadokoro, Ikumi Mito
IMDb Rating: 8.1/10
Streaming Platform: Crunchyroll
Food Wars is a manga series that has five seasons with 86 episodes. The series follows the Gourmet and Ecchi genre. The plot is based on a chef named Souma Yukihira, who is following his father, Jouichirou, a famous chef who has developed many exotic cuisines of his own.
Souma wants to be like his father, but one day he gets shocked when he learns that his father has sold his restaurant and taken up a job. But Souma needs to have up. So he decides to join an academy named Tootsuki Culinary Academy, which is unlike any ordinary cooking academy. It has lots of secrets that Souma discovers during her training.
30. Shaman King
Director: Seiji Mizushima
Writer: Hiroyuki Takei
Starring: Yoh Asakura, Hao Asakura, Anna Kyoyama, Trey Racer and Tokageroh
IMDb Rating: 8/10
Streaming Platform: Crunchyroll
Shaman King anime is the same as Balck Clover but has more adventurous action. The story starts with a 13-year-old boy named Shaman and his teammates, assigned to fight the evils and open the path for the next Shamans. The fight sequences, the magic involved, and the plot twists in this anime will amaze you just like you were while you watched Black Clover.
These are the 10 best Episodes Ranked according to the IMDb Ratings:
1. Julius Novachrono
Episode: 42
Season: 2
IMDb Score: 9.8
Licht has some of the innocent people of the Clover kingdom as his hostage. He duels with the wizard king in a long battle as they both try to defeat each other.
2. The Final Attack
Episode: 17
Season: 3
IMDb Score: 9.7
The devil is fighting with Lumiere and Licht, and the usage of magic is extremely powerful. He cannot even be defeated easily as his self-healing powers are immense.
3. Mastermind
Episode: 13
Season: 3
IMDb Score: 9.6
The puppetmaster who has been tugging at all the strings for quite a long time is revealed. However, it is difficult to stop him as he has no remorse.
4. A Reunion Across Time and Space
Episode: 16
Season: 3
IMDb Score: 9.5
This is more of a flashback episode where we see the Demon fighting with the first Wizard King ever. It is used as an encouragement to recruit new people to fight against evil.
5. The Wizard King Vs. The Leader of the Eye of the Midnight Sun
Episode: 41
Season: 2
IMDb Score: 9.5
William Vengeance reveals who he is finally, and on learning the truth, Julius s choked. The viewers realize Julius is just against the caste system, and he wants to break it down. We also see Licht and Julius.
6. Beyond Limits
Episode: 49
Season: 1
IMDb Score: 9.4
We all think Asta is too strong and cool, but in this anime episode, the true personality of Yami is revealed. We see the true powers of Yami. He engages in a battle with Vetto and makes usage of a completely new technique.
7. Special Little Brother Vs. Failed Big Brother
Episode: 29
Season: 2
IMDb Score: 9.4
Finally, Finral vs. Langris- a fight that satisfied everyone. Finral left his young brother with all the responsibility to him. We see the frustration of Langris finally in this episode.
8. Battlefield Dancer
Episode: 6
Season: 3
IMDb Score: 9.3
We see the supremacy of Noelle in this episode. We see her as the true queen she is, defending her whole family and showing her true powers in the battle.
9. Mereoleona Vs. Raia The Disloyal
Episode: 40
Season: 2
IMDb Score: 9.3
One of the most action-packed episodes of Black Clover is where we see a fight-off between Mereoleona and Raia. They are both extremely powerful and use high-grade magic in this fight.
10. The Victors
Episode: 33
Season: 2
IMDb Score: 9.3
We see a Yuno vs. Rill match here in this anime episode. This was a really strategic fight as Yuno was underpowered here. However, how he uses his brain to make the best of it is something worth seeing. These are some of the best episodes of Black Clover anime.
These were some of the Anime similar to Black Clover. Which one is your favorite? Comment down below if we have missed out on anything, and share with your friends!