Everyone recommends watching a lot of new and old horror anime, but I wanted to do it differently and make it easier for you, so I have created a list of Horror manga series that you should watch if you're a fan of horror manga.
Whether I watch horror manga or movies or read any of them, it is my favorite genre that I explore in every category possible.
And guys, there is a lot of content to explore in the horror manga genre as a whole, from psychological horror manga to body horror manga to comedy horror to science fiction horror series and a whole lot more.  In addition, you have a Series based on serial killers, death games, and all sorts of monsters, from ghouls to vampires to zombies.
Then you have horror manga series with many more variations and additions; the creators add capricious ideas to the plots, like parasitic animals, killer fishes, and magical girls. Finally, there's a series with romance and horror, so you know what I'm saying here.
This list has everything psychological thrillers, supernatural animes, and bloody gorefests; you will indeed find something per your liking. Some show only has horror elements, while others have completely crude horror plots. Each of the shows is creepy and unsettling in its horrific manner. That all being said, here are the best horror manga you need to check out now!
20. Tokyo Ghoul
Sui Ishida Tokyo Ghoul is an obvious pick. It deserves a shootout on the favorite horror manga list as it is one of the most famous, but it is recommended to everyone for a solid reason. Tokyo Ghoul will make you scratch your head at the idea of a good vs. evil narrative in some situations where there is uncertainty and no clarity about the thought.
One of the biggest plus for the show is its protagonist Kaneki who exists between two worlds, the world of ghouls and the world of humans. The anime takes a daily kid who could have been anyone, even you or me, and puts him on the ringer.
If you imagine yourself in his shoes, the fear of knowing you can not be human again and now you will have to survive on bare human flesh will linger inside you automatically and be very unsettling.
To all this adding, everyone around you is food for you; this was the element that stuck with me about this anime. Kaneki has to battle his instincts of a ghoul, and he has his other ego that is always trying to take over; this takes a heavy toll on Kaneki and the reader.
Apart from the weight of the situation he is in and the lying life that he has to live, Kaneki is now a part of the Ghoul world, which is very sinister such as Gourmets, a mob of Ghouls that explores new fleshes to satisfy their foodie's tongue. As Kaneki gets inside this mayhem, the show becomes more worrying and horrifying.
19. I am A Hero
Kengo Hanazawa gave this anime is on point and covers many subjects. It is exciting, keeps you at the edge, and makes you guess what will happen in the next scene; interestingly, it has an average character that has to survive and be alive in a not-so-average world.
Among all the zombie material present, it is one of the most realistic zombie manga adaptations. Although, in this gory Manga, the ending has divided the audience into two groups, overall, it was a good read and was well worth the time. It is fun, but at times it can become murky and gory with the plots.
The Series also has physiological elements, you even feel how the character development main character happens in the story, and this is something that cannot be seen in other zombie animes, at least of this depth.
Another advantage of I Am a Hero is that it shows the plot in a very transparent manner; this can be observed in other zombie mangas, as the action dases from 0 to 100 quickly; I am a Hero jumps into things faster, and in the process without sacrificing any buildup or context or depth.
So, on the one hand, seeing a character struggling in his daily life, and on the other, seeing him surviving a zombie apocalypse is entirely on edge.
It is based on a 35-year-old manga assistant, Hideo Suzuki, who is an average guy. However, when the zombie apocalypse takes the world, he has his shotgun and brave wits to battle a horde of zombies and other survivors competing for the same shelter and food as the resources are scarce. It's entertaining to see an average hero trying to find a balance in this chaos.
18. The Drifting Classroom
Kazuo Umezu's The Drifting Classroom resembles the Lord of the Flies but is very gory and dark. The surrounding and the setup is much more essential in the storyline, just like the characters, and Umezu has handled them both well.
The Drifting Classroom is one of the most unsettling and disturbing Manga. The base is survival, and everything happens with the school kids, which adds to the show's alarming element.
The story begins with a casual school and its problems, but everything becomes chaotic when everything outside the school vanishes in thin air; now, these kids have to fight and survive in the barren wasteland.
The show has an older vibe; some may enjoy this, some may not, but it has an excellent, intriguing story and cartoony animation blended with a dark environment that creates a good blend into the situation and the characters.
It is a classic horror manga, but it also contains mysterious elements and science fiction that make the plot more interesting. It was released in the 70s, but it still makes sense today among fans and horror manga readers.
17. Uzumaki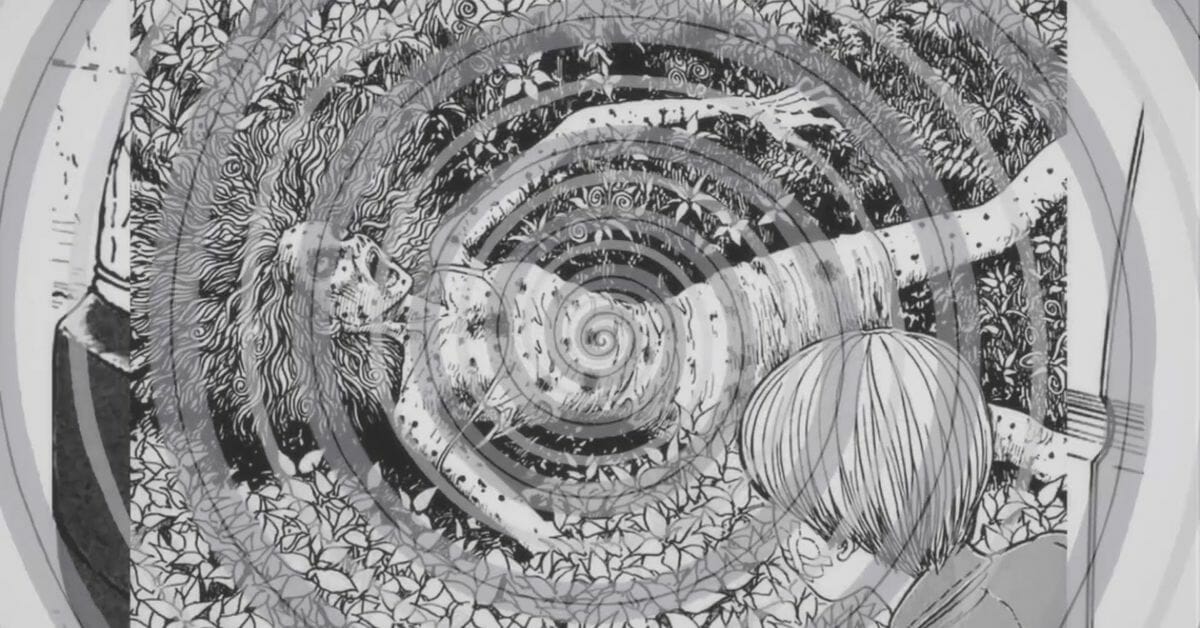 Uzumaki by Junji Ito is among the most popular horror manga creator and is well-recognized by fans all around the globe. It is a horror manga series that revolves around a young girl; she and her family increasingly become possessed with spirals.
This spiral spectacle concerns the town and the people in it, causing them to vanish or die completely, and it is said to be one of the most fan favorites among other Junji Ito works.
The show represents how an individual can spiral into chaos. It is full of suspense and drama, focusing less on gore and blood and more on psychological horror and a chilling setup. The story looks a bit segmented, but it is an overachiever and ties everything well together.
Ito's highly creepy, detailed style of illustration is to behold. However, you will find it rather disturbing than scary. All in all, this Manga is in a league of its own in the horror genre. It is murky, weird, and messed up, but it is original with exceptional storytelling and style.
16. Brutal: Satsujin Keisatsukan No Kokuhaku By Kei Koga & Ryou Izawa
Ryou Izawa and Kei Koga's Brutal: Satsujin Keisatsukan no Kokuhaku is a very underrated horror manga. The story revolves around a detective who will go to any lengths, even unimaginable ones, to get revenge on the criminals that somehow get passed from the judicial system.
However, when everything fails, he ensures they can never hurt anyone again and can dirty his hands to provide it.
He is a firm believer in an eye for an eye and a tooth for a tooth mentality; the people he murders are the worst kind, beyond the help and feeding on other people's life.
As a reader, you will be uncertain; on the one hand, you will feel that the criminals got what they deserved, and on the other hand, you will feel the MC's methods are questionable as he likes killing them and getting joy from them.
Characters like Light from Death Note and Dexter Morgan from Dexter have a very similar vibe to it, so if you like watching Series of this sort, you will like Brutal: Satsujin Keisatsukan no Kokuhaku as well.
Because of the representation of the content in the story, it may be disturbing for some; it is very graphic and violent because of gruesome murders.
The methods by which Hiroki slaughters these criminals brutally and mercilessly that some of the fans will absolutely love it. As it is one of the hidden gems, it is not translated into English yet.
15. Berserk
Berserk by Kentaro Miura is my favorite Manga; it is dark fantasy manga but is full of dreadfulness, so horror fans will enjoy it. It has some of the best panels, artwork, and even the story in the game.
In the golden age arc, our character (Guts) joins the Band of Hawk, a mercenary group led by Griffith, whose character is full of charisma.
In this arc, the story progresses rapidly, the bus as this is a dark fantasy, something unimaginable happens in the story, and everything changes for the out MC; the story is shown in such a manner that it will keep you invested all the time.
How Miura delivers the bombast plot or the moments in his artworks is remarkable. How the fight is represented between Griffith and Gut is breathtaking. All this is beautiful and brutal simultaneously; gory and blood are always at the center of his pieces.
14. Battle Royale
Masayuki Taguchi and Koushun Takami work is a death game manga. It is a series that has given inspiration to many modern-day movies and games, such as The Hunger Games and Fortnite.
This genre is prevalent because of movies like Squid Games and Battle Grounds and has been in demand since the 2000s.
A class is selected randomly and placed in a deserted location; they kill and murder each other to survive. On a graduation trip, Class B of Shiroiwa Junior has been chosen for a game known as "The Program" In this game, they have to participate in a game where they need to kill others to survive. Tokyopop translated the Series into English.
This is a gory manga and is an exciting read. The story is enticing and will keep the audience on the edge of their seats, the most promising thing is the back story of the characters, and it is one of the reasons why it glows in the darkness of other survival stories.
You will experience the best and worst of human nature in this Manga, it may not be a full horror manga, but fans will enjoy the horror bits and pieces.
13. Hellsing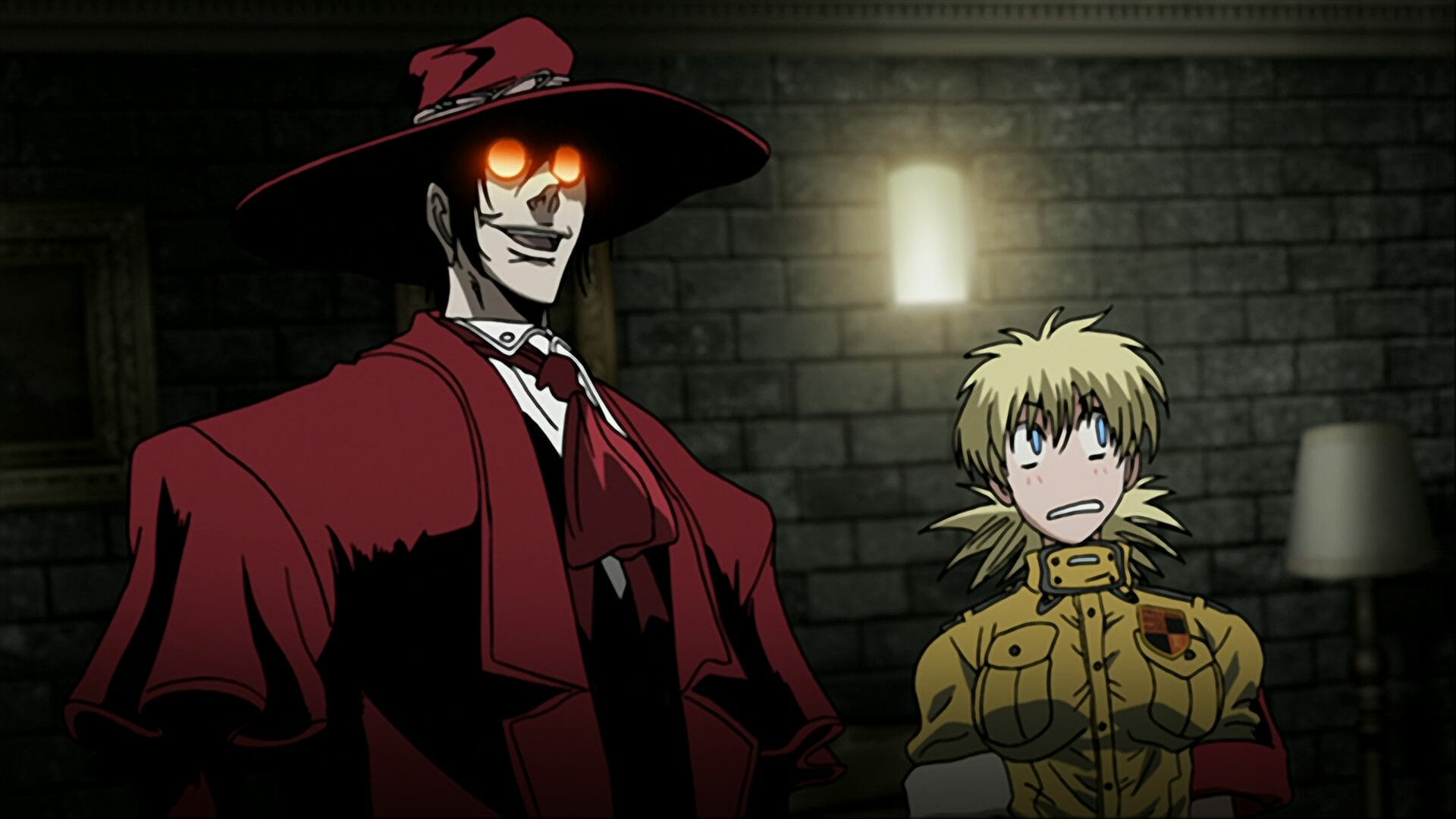 Hellsing by Kohta Hirano is a thrilling and bloody story that tracks vampires Hellsing and Alucard as they take a horde of monsters.
If a manga has vampires, fans will buy it because the genre in which vampires resides is very happening and exciting. Therefore, it is recognized as one of the best vampire manga in the category and a good horror manga.
The story is set in a world where vampires and humans co-exist, but they constantly fight each other. It has unreal action, a fast-paced story, and a unique art style with an antihero and an overachiever, overpowered MC; Hellsing is exciting and dark for the readers.
Considering all the points, it is a good take on the vampire genre, and it is highly recommended to readers if they're into these categories.
12. Higurashi When They Cry
It is a horror manga by Ryukishi and Jirou Suzuki and one of the best horror manga; it is also a good mystery manga on the list.
It is based on a group of friends who're doing in the tiny village of Hinamizawa. They spend time together and have fun, but some dark secrets reside and are hidden, and these secrets will change their course of life for real.
Higurashi's When They Cry has a lot of unique and exciting detailed stories. When the story starts, it feels like a refreshing take on daily life, but it gives some horrors as the story progresses. It has psychological blight, supernatural elements, unexpected developments, and plot twists like other mangas from the horror genre.
While watching this, the audience will always have questions about the plot until they see the last arc; this hidden approach is perfect for something in this genre, there are a lot of twists and turns on each page, and every angle brings new suspense to the ongoing plot. It starts when Keiichi moves to the village; all seems normal, but as the action continues, things change, and the story becomes more interesting.
11. High School Of Dead
High School of Dead is one of the favorite zombie ecchi Manga on this list. It is funny and has many actions like other zombie movies. The storyline and the art are very stylish and are a good experience.
It shows a group of high school teens who have allied to survive the zombie attack and other problems they may face. It shows how their teenagers adapt to these harsh situations and how this new world molds them.
And given these situations like the zombie apocalypse shows the natural face of the characters, this perfectly depicts whether the character is getting deeper into the mess or coming out from the quantity altogether. It also explores the gray stories of the characters in their setup.
You will meet many interesting characters in the Series that ace in different regions, skills that are essential to survive the zombie apocalypse. In addition, many mobs have different strategies and techniques to survive the apocalypse, making the plot more interesting.
Finally, the art style and story are very well done, and zombie styles and drawings are very well implemented. It is a fun series with high school kids, zombie apocalypse, pumping blood, gore, and rush.
10. The Kurosagi Corpse Delivery Service
Korigasi Corpse Delivery Service by Hoisui Yamazaki and Eiji Otsuka is an underrated horror manga. It is based on Buddhist scholars as they work on their life and carry out their trades.
It has a dark setup and plot, but surprisingly it feels fun and light as the characters lack humor in their delivery and writing but don't get it twisted. Unfortunately, plenty of moments in the Series get pretty severe for the average viewers.
The plot has an MC with supernatural abilities; these abilities allow him to help the dead to move on to their next life. All the students work together to solve these crimes and deaths, so it is also a good mystery manga.
Each chapter's story has a self-contained story, but there are various recurring characters, and there is a long-term plot in the play that is present in the background of the Series.
As a result, the Series can get predictable for a specific audience as in each episode, the crew finds a dead body, investigate the cause of death, and puts the spirit to rest.
9. Alice In Borderland
Taro Aso's Alice in Borderland is one of the best game manga. It is not entirely horror, but it has some horrific elements that make it a bit creepy, and fans will enjoy them. The setup is based on a post-apocalyptic future where a game known as Borderland compels the contenders to fight each other for survival in different games.
Each character in this intense story has a different mind, and people from all sides of life are present in the manga adaptation. It is exciting to see all of them handle the situations in their manner and how it impacts them mentally and physically. There are many characters, all of which look real and believable.
The setup of the games is exciting and always a surprise; the characters in the show don't know what games they will play until they play them. To perform well in the Series, the main characters must adapt to the fun and their mechanics quickly, as one mistake can cost them their life and change the future consequences; this adds a level of depth.
8. Dorohedoro
Dorohedro by Q Hayashida is a dark manga, but it doesn't feel like a dark manga. It has all the dark manga elements blood, gore, fierce fights, and fucked up character development, but you will still feel right in the storyline, the character dynamics, and their sense of humor which is murky but still feels light and transparent in the Series. It is safe to say that the characters are a blend of dark and light at the same instance, thanks to the world around them.
The story revolves around Caiman; his head was converted into a lizard's head, and he has lost all past memories. He joins hands with a small restaurant (Hungry Bug) owner Nikaido, to get to the sorcerer who did this to him and get his vengeance on him.
In their quest to find the sorcerer, they meet other characters in this strange world called Hole. Later the story extends to the Sorcerer's World, which gives this story a whole new vision of possibilities.
It is an incredibly lovable and weird series, and it is funny because of the dark humor and the top-level gore. It has many horrors across the Series and has given tribute to Night of Living Dead.
The art style is unique and is other than the mangas available; in addition, it has one of the best characters and is considered a fan favorite.
7. Franken Fran
This may be the most uncommon entry on the list, and it tells the story of a titular character and her unexpected adventures. Frans is in the driver's seat, and the Series mends comedy, horror, and stretched scenarios filled with a cast of misfits around the MC.
Series can get complex as it has many layers of narratives that all happen at once. That is, all the monsters are formed from a scientific experiment. But this different style approach has attracted many dedicated fans.
6. Pet Shop Of Horrors
Matsuri Akino's Pet Shop Of Horrors is backed by gothic-based art, it gives readers various horror stories and tales from a creepy pet shop owner Count D. The magic of the Series lies in its skill to form an atmosphere through Akino's romanticized depiction of his characters and how they handle horror and humor.
The Series may not be as horrible as other entries on the list but is very subtle and has an organic approach to the genre, and this has earned an excellent high score among the community of manga readers.
5. When They Cry – Twilight Of The Golden Witch
Anime and Manga have a good balance between visual novels, and many promising shows do not have a balance among them until they are moved to the required medium. Ryukishi07's Umineko When They Cry – Twilight Of The Golden Witch is an example; it shows us a well-written murder mystery with revenge and death as everyday happenings.
Umineko's When They Cry – Twilight Of The Golden Witch is considered to be the apex of the Manga; both the factors, horror heights, and storytelling are well done, and this is even regarded on MyAnimeList. The original Series's extension (Higurashi When They Cry) has a different source material but is still a great horror manga.
4. Homunculus
When we consider psychic powers in Manga and comics, we think of famous Series like Mob Psycho 100 that show us solid and influential personalities. But one such story is Homunculus by Hideo Yamamoto, a show based on an experimental operation done by drilling a hole in the skull and writing a horrific journey of a pieced personality.
The horror in Homunculus is driven by the MCs strange visions about people he meets; he sees them as twisted monsters who present their insecurities in front of him.
As he releases them from the cage, those distortions somehow join him and become his part, but the more he uses his power, the weaker they become; this leads our MC to experiment on himself to increase awareness and Hole. This Manga is ranked and rated one of the most horrific reads for the audience despite not having an English-translated release.
3. The Garden Of Sinners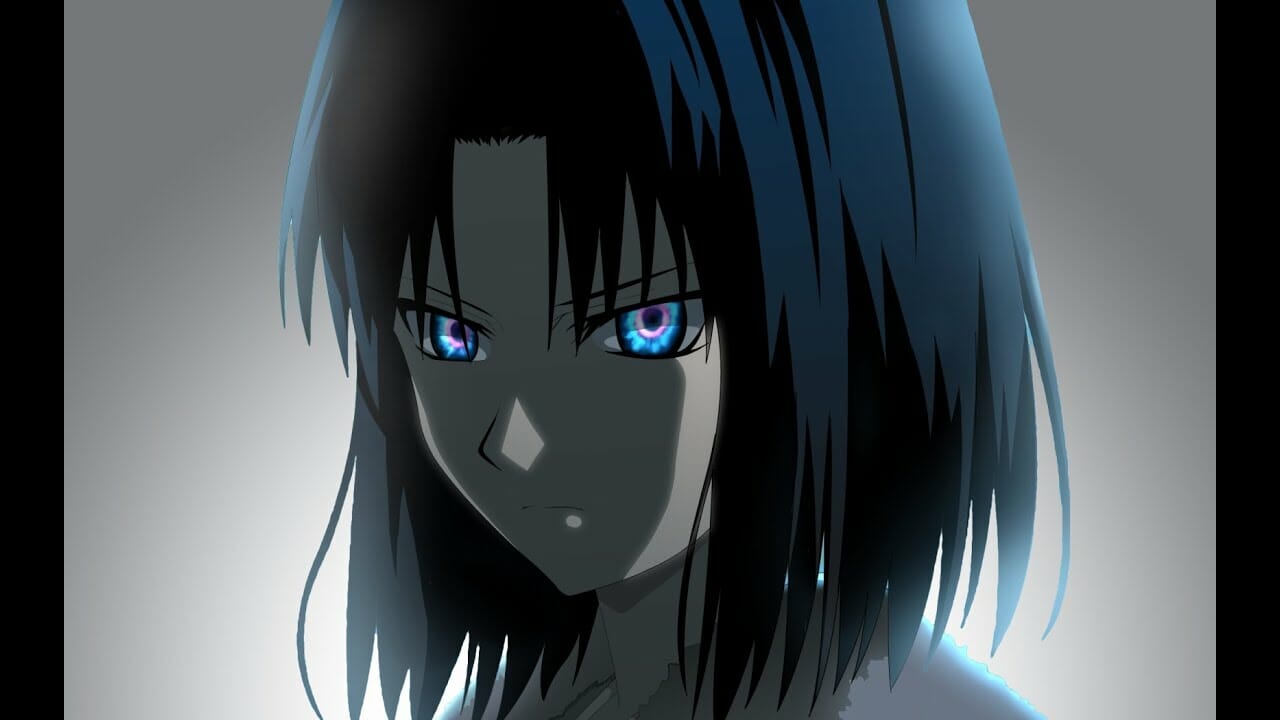 The Garden of Sinners by Takeuchi ad Nasu is more disturbing than other Manga in the same genre. It is based on two teenagers who desire to hunt down demons and stop the happening of supernatural murderers in the hotspot region.
The two characters have a strong bond in their friendship, which is the center of this Manga, but it also shows harsh realities. Physiological elements, religion, and other sins play a role in The Garden of Sinners. The darkness of the content attracts the audience; Kinoku's writing and Takashi's illustrations do wonders for this Manga.
2. Parasyte A sublime Body Horror Manga
Parasyte by Hitoshi Iwaaki is a perfect manga for body horror fans and science fiction. The base of the Manga is an evil and sinister alien invasion. A regular teen boy, Shinichi Izumi's body becomes a host for the alien Migi.
A most unlikely bond happens between them; Shinichi gets to become an unwilling hero. Iwaaki's Parastye vision is compelling as a manga; brutal violence and surreal aliens get an opportunity to remain, and the success of this horror manga has led to another popular anime series and a live-action movie.
1. Helter Skelter
Helter Skelter By Kyoko Okazaki is based on a model's physical and mental downfall, Lilico. The fashion industry depicts the horrifying pitfalls in this profession.
Obsessed with her age and losing stardom in the industry push, Lilico gets into experiments on her body leads to rotting. Additionally, her constant hunger for success leads to the manipulation of her assistant in doing some violent things against the competition.
It was released in 1996 and was converted to the English language by Vertical Press; the fans loved the Series because of the dark portrayal of the fashion industry completed by the constant fall of Lilico.
Who Is The Best Horror Manga Writer?
For me, Junji Ito is the best horror manga writer. Because of him, this genre in the manga space exists. He has written more than half of the Manga that exists today.
His style of work is twisted and vile; in reality, he is so pleasant and friendly, which is the complete opposite of his line of work. Uzumaki is one such example of his career.
Which Junji Ito Manga Is The Best?
Undeniably, among most of Junji Ito's works, Uzumaki is the best horror manga. The Spiral, Manga, adopts this simple shape (spiral) and turns it into a hellish nightmare.
Readers will be amazed when they read the chapters as each has a different approach, and they could be a horror story in them. Still, Junji Ito manages to link them all together into a spiral.