If you are a fan of gore, violence, horror, animation, and action in a single package, horror anime movies should be your go-to resort. The blood splatter, action-packed battles, and chronicles of war between good and evil form the backbone of most of these movies. However, these are certainly not the limitations. Horror anime movies go way beyond this. The psychedelic animations, psychological thrills, and troubling chills that the movie enunciates function as compelling props through which these movies narrate a much deeper tale.
Zombie outbreaks, mutations, nuclear war, impending apocalypse, alien attacks are familiar tropes in horror anime that use the science-fiction genre. Besides sci-fi horror anime, fantasy movies with fearsome elements are yet another popular variant. Fantasy movies often use dream sequences to unfold the events. Nightmarish imaginations often creep into reality, and it does not take long enough to become real.
The differentiation between imagination and reality, facts and fiction become a blur. Horror-themed anime builds upon these tropes to build a horrifying, unsettling tale, but exhilarating all the same. The graphic illustrations and animation of mutant monsters, demons, and devils can haunt your imaginations. Tentacled creatures with large-ogling eyes, several creepy-crawling legs, and sharp-fanged teeth are gruesome enough to give you the chills.
The appearance of the monsters alone is terrifying, and horror anime movies do a wonderful job is plaguing your imagination with such elements. However, the narrative runs deep to make a social commentary about a disaster that resonates with real life. This article brings you a list of the best horror anime movies of all time. While incorporating some of these tropes, it also deviates from developing unique elements.
1. Resident Evil: Degeneration
Director: Makoto Kamiya
Writer: Shotaro Suga
Cast: Paul Mercier, Alyson Court, Laura Bailey and others.
IMDb Ratings: 6.5/10
Rotten Tomatoes Score: 67%
Streaming Platform: Netflix
Makoto Kamiya's 2008 movie, Resident Evil: Degeneration, has balanced action with horror without tipping off. A virus outbreak contaminates Harvardville Airport. Leon S. Kennedy and Claire Redfield need to bring down the virus contamination by defeating the rogue warrior who is behind all of this. The animated features are spectacular, and this violent movie has more to its share than intense, fast-paced action. Killings and mutations are rampant in the movie.
The characters are terrifying, and horror forms the backbone of the movie. This movie is a must-watch for Resident Evil enthusiasts. Despite its inventive concepts, it stays loyal to the highly acclaimed franchise. The biopunk action-horror anime gives you occasional chills and thrills, and it can act as a standalone movie.
It features hidden laboratories, revengeful cops, rivalry among siblings, and an evil mastermind who is not ready to die. There is a fair share of explosions and survival horror that keep the anime alive and happening.
2 Gyo: Tokyo Fish Attack
Director: Takayuki Hirao
Writer: Takayuki Hirao, Akihiro Yoshida.
Cast: Mirai Kataoka Takuma Negishi, Ami Taniguchi.
IMDb Ratings: 5.5/10
Rotten Tomatoes Score: NA
Streaming Platform: Gogoanime
Takayuki Hirao's 2012 horror anime movie, Gyo: Tokyo Fish Attack, features a gruesome story adapted from Junji Ito's manga. Japan is under threat from mutants of fish emerging from the sea. As carnage is rampage, the protagonist Kaori quests to rescue her lost boyfriend. The giant's sharks have insect legs to walk on the land, and the image is nothing less than haunting. Ito's Gyo horror manga is quite surreal and haunting.
The movie is quite unsettling, and Gyo's iconography is nothing less than bizarre. The complication that arises from sea creatures having terrestrial qualities gives the movie a horrific and disgusting touch. The graphics in the movie are thrilling, and the movie has depth with its portrayal of the strong ecodisaster threat.
The horrifying menace emerging from the water on its way to control and haunt the land has a stench that reeks of death. The crisis has just started before these mutant fish begin their following waves of attack on the town of Tokyo.
3. X: The Movie
Director: Rintaro, Nanase Ohkawa.
Writer: Rintaro
Cast: Sorata Arisugawa, Seiichirō Aoki, Shōgo Asagi and others.
IMDb Ratings: 6.2/10
Rotten Tomatoes Score: NA
treaming Platform: Funimation
Tokyo is a battleground for several apocalyptic forces. Humanity is on the verge of destruction, and as the central figure, Kamui takes control of things, he can play either side with the evil to bring about destruction or act as the hero to redeem everyone from the dark forces. Yet again, in 1999, supernatural powers and magical activities crept up the land, making it an obscure place to live. Manga studio CLAMP's apocalyptic sci-fi book series X depicts a grueling cosmic battle to save humanity.
It draws from the ornate style, which is an element of the shōjo manga. The movie's plot is a bit complicated, involving several characters and magical duels. Kamui has to choose between good and evil, and his dilemma renders his future ambiguous. Directed by Rintaro, X: The Movie was released in 1996 and dwelled upon the lingering question of the fate of humanity amidst the turmoil.
The psychic warriors fight a violent battle, which either saves or destroys civilization. Kamui Shiro's ultimate challenge is to decide the fate of the world.
4. Belladonna of Sadness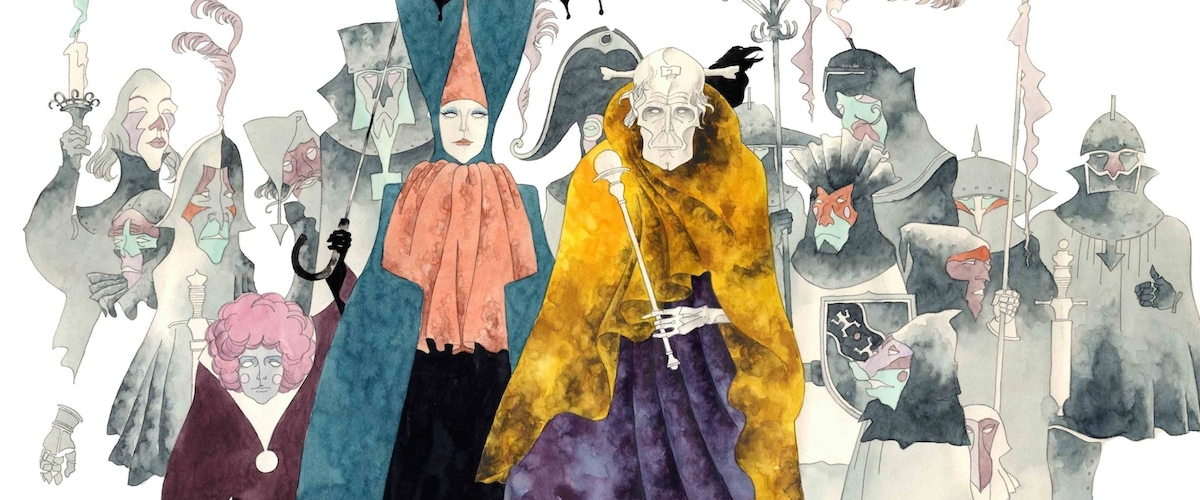 Director: Eiichi Yamamoto
Writer: Eiichi Yamamoto, Osamu Tezuka, Yoshiyuki Fukuda.
Cast: Tatsuya Nakadai, Aiko Nagayama, Masakane Yonekura and others.
IMDb Ratings: 7.4/10
Rotten Tomatoes Score: 90%
Streaming Platform: Netflix
Eiichi Yamamoto's 1973 fantasy anime Belladonna of Sadness has an intrinsic power to shock and scare. It is a fascinating masterpiece, and the graphics are compelling yet disturbing. Eiichi weaves together a tale that is seductive, psychedelic, and horrific. It is a notorious movie that has the potential to trigger nightmarish imaginations.
The third part in the Animerama trilogy, Belladonna of Sadness, develops a revenge plot centered around a peasant woman raped by a baron on the night of her marriage. Jean, her husband, asks Jeanne to forget the past and move forward in her life. However, the horror of the past is too much to be repressed and retreated into silence. Jeanne makes a pact with the devil, who appears as a phallic spirit.
Each time she interacts with the spirit, there is a sexual awakening in her. Jeanne is caught between the whirlpool of madness and desire. The enduring trauma, violence, and lurking horror make the movie a fearsome witch. The movie has an intricate layer of depth as it seeks to resonate with sexual assault survivors in an unusual yet reassuring manner. Violence is represented differently; sometimes, it is shockingly violent; it is quite soothing. The narrative is seductive is an excellent masterpiece in Japanese animation.
5. Fear(s) of the Dark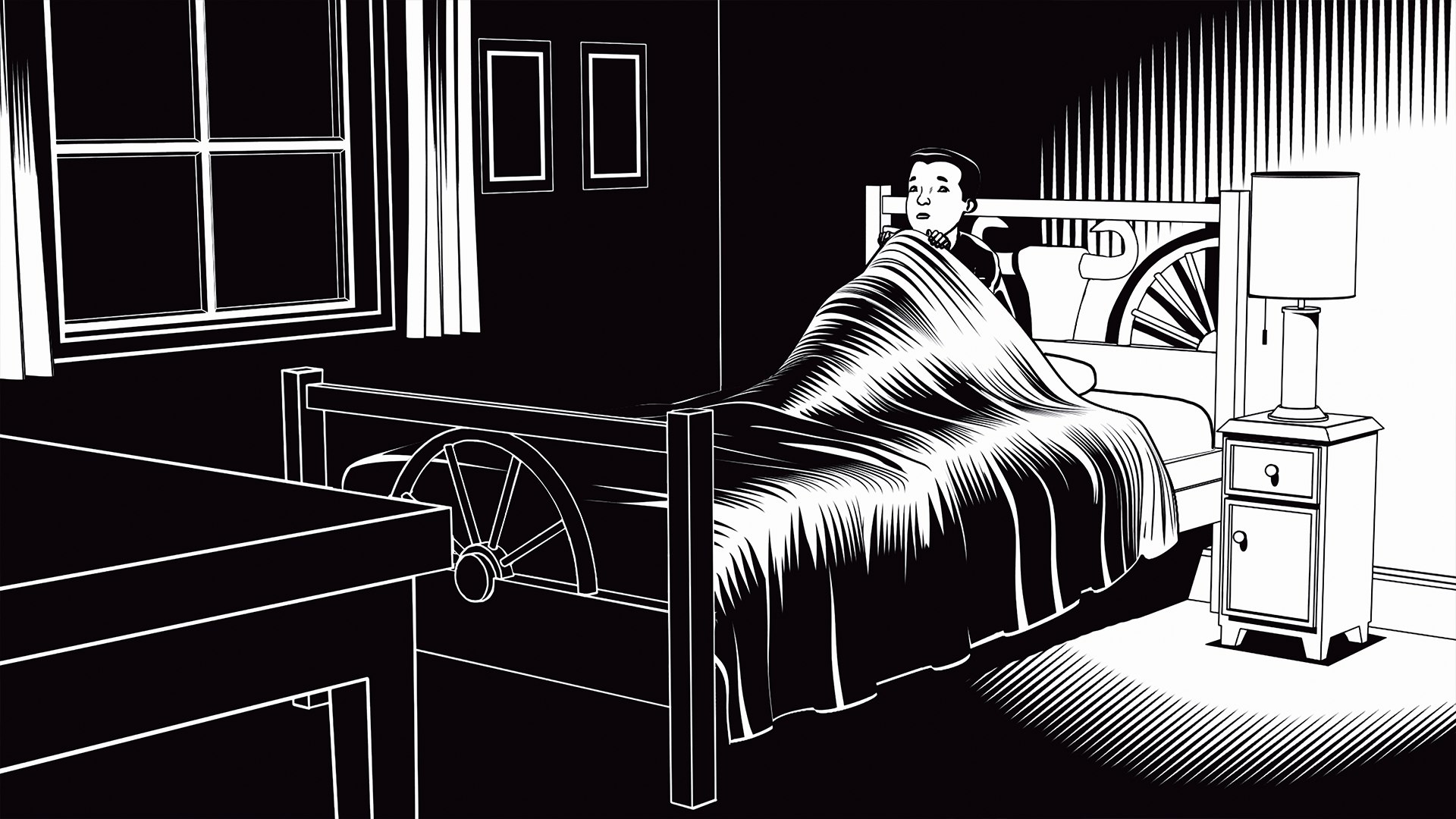 Director: Blutch, Charles Burns, Marie Caillou and others.
Writer: Jerry Kramsky, Michel Pirus and others.
Cast: Aure Atika, Guillaume Depardieu, Louisa Pili, François Creton.
IMDb Ratings: 6.7/10
Rotten Tomatoes Score: 73%
Streaming Platform: Amazon Prime Video
A French black and white horror anime, Fear(s) of the Dark, was initially released in 2007. The movie features a compelling opening sequence and has visually magnificent graphics. The movie is full of several narratives, and it has the potential to captivate your attention throughout. The first part is a pencil sketch.
The first story is about a Victorian-era man who releases his violent dogs on passerby's and revels in the ensuing horror as he amuses himself with the dog tearing them down. The second story is about a boy who spends his summer in the marshlands. As people disappear around this region, the villagers reckon that a beast is behind all of this. The third story is about a young boy fascinated by insects, but this yields a horrifying turn of events. The different animated segments are presented in varied styles, appealing to the viewer's Fear of the Dark.
There is often a duality between the good and the evil permeating most of these movies. The absurd levels of horror at the mental, physical, and emotional levels are explored in these horror anime movies. Some of these monsters are humanity-transformed; others are corpses revived. These movies build their unique temperament and are torn between simple and exaggerated artistic vision and graphics, leaving the audience at least shaken.
6. Hell Girl
Director: Takahiro Omori
Writer: Kenichi Kanemaki
Cast: Mamiko Noto, Masaya Matsukaze, Takayuki Sugō and others.
IMDb Ratings: 7.5/10
Rotten Tomatoes Score: NA
Streaming Platform: Netflix
Primarily horror anime fans might be well aware of this anime. Almost every horror film or show delivers some lessons or represents a social issue, and Hell Girl is among them. It is about a demon delivering punishments to thieves, bullies, and other social deviants.
Anyone who needs help from Hell Girl can go on a strange website and post their complaints or grudges there in this anime. Then, the girl will deliver justice in her way. The anime fans might find it a little disturbing as it shows society's darkest whims and especially deals with revenge.
7. Ghost Hunt
Director: Akira Mano
Writer: Tsutomu Kamishiro
Cast: Shun Oguri, Haruma Miura, Mizuki Yamamoto and others.
IMDb Ratings: 7.6/10
Rotten Tomatoes Score: NA
Streaming Platform: Funimation
In horror anime series, ghost stories very end. Ghost Hunt is about Shibuya Psychic Research, a group that consists of adventure-seeking students living high school life. Ghost Hunt is not as horrifying as other horror anime but covers several issues like religion and culture. There are paranormal events that have a sudden origin.
8. Tokyo Ghoul
Director: Shuhei Morita
Writer: Sui Ishida
Cast: Natsuki Hanae, Sora Amamiya, Kana Hanazawa and others.
IMDb Ratings: 6.7/10
Rotten Tomatoes Score: 100%
Streaming Platform: Hulu, Funimation.
Living in the city of Tokyo Ghoul is not safe as you have to be clear of the demons that consume human flesh and the roaming criminals. They remain hidden in the human world and normally live among humans. They hide in the day but roam freely as night sets in and desire human blood and flesh. Ken Kaneki is among the main characters of Tokyo Ghoul, and he finds himself to be the victim of a ghoul searching for a midnight snack.
As a result, he, who used to be an average human, now becomes the world's first half-human hybrid or half-ghoul. It is not easy for him to live in both worlds as it has its consequences, and he had to adjust to the everyday lives of people living around him. Tokyo Ghoul is a great anime, worth watching, and horror anime fans will love it.
9. Ghost Stories
Director: Noriyuki Abe
Writer: Tōru Tsunemitsu
Cast: Suzu Hirose, Tomoko Kawakami, Kumi Sakuma and others.
IMDb Ratings: 8.1/10
Rotten Tomatoes Score: 91%
Streaming Platform: Amazon Prime, VRV, Crunchyroll.
Ghost Stories is an anime series with some light events. Many supernatural creatures shown in it are spooky and fit well in the plot. The anime Ghost Stories is about a girl Satsuki Miyanoshita who, after her mother's death, has come to live with her brother and father. She met some exciting classmates in an abandoned building that was close to the facility in use.
It is later on revealed that her mother sealed away some ghosts there who were previously hunting her in her youth. Taking the help of her friends, she must seal those ghosts back. Otherwise, they'll haunt her entire life. It is a scary anime and is great for fans who have a knack for horror anime.
10. Corpse Party Tortured Souls
Director: Akira Iwanaga
Writer: Shoichi Sato
Cast: Satoshi Mochida, Yuka Mochida, Naomi Nakashima and others.
IMDb Ratings: 6.4/10
Rotten Tomatoes Score: NA
Streaming Platform: 9anime
Corpse Party is on the next level when compared with Another. The plot of Corpse Party is set in Kisaragi Academy, built over what previously used to be a Heavenly Host Academy. But the difference is that Heavenly Host Academy previously used to be home to various social miscreants like thieves, rapists, and others whose souls got trapped in that very place.
Heavenly Host Academy, later on, was demolished, but it still existed in another dimension so, the students of Kisaragi Academy have tripped into the other dimension.
11. Devilman Crybaby
Director: Masaaki Yuasa Writer: Ichirō Ōkouchi
Cast: Griffin Burns, Kōki Uchiyama, Ayumu Murase and others.
IMDb Ratings: 7.6/10
Rotten Tomatoes Score: 89%
Streaming Platform: Netflix
Devilman Crybaby is a disturbing horror anime, and initially, the plot seems to be predictable where the main character is a social outcast and tries to get merged with something. In the anime, the being is a demon and not a friendly shonen. Devilman Crybaby has very violent and sexualized demons, and it is not an anime that the fans can enjoy with their families.
Anime fans will immensely love this anime as it is a complete package of a typical horror anime filled with body horror. The main character tries to fight his demon host but cannot win. People around him also fight for the same issue, and gradually, the world becomes hell.
12. When They Cry
Director: Chiaki Kon
Writer: Ryukishi07
Cast: Chafurin, Mai Nakahara, Yui Horie and others.
IMDb Ratings: 7.9/10
Rotten Tomatoes Score: NA
Streaming Platform: Hulu
Higurashi or When They Cry initially appears to be based on a usual life but, things change when the fans notice that it is not the story of school life when the teen hormones are on a peak but of a murder fest. In the main character's town, there is an annual fest that is surrounded by several urban legends. Matter intensified when there came news of murders and disappearances of the people are the fest came close.
13. Berserk
Director: Shin Itagaki
Writer: Makoto Fukami
Cast: Nobutoshi Canna, Kevin T. Collins, Yūko Miyamura and others.
IMDb Ratings: 8.7/10
Rotten Tomatoes Score: 87%
Streaming Platform: Netflix, Funimation, Crunchyroll.
Berserk is one of the most famous anime and, on the other hand, is not easy to access these days. Those who are willing to put in a little effort to find this 1997 anime movie will get to know that Berserk is a true gem. Berserk is adapted from Kentaro Miura's manga and is famous for its plot.
Initially, the story seems to be about the horrors of war, but slowly, the plot changes to a terrifying dark theme. The series was not finished due to Miura's death.
14. Black Butler
Director: Noriyuki Abe
Writer: Yana Toboso
Cast: Ian Sinclair, Jerry Jewell, J. Michael Tatum and others.
IMDb Ratings: 7.7/10
Rotten Tomatoes Score: NA
Streaming Platform: Netflix, Hulu, Crunchyroll.
Black Butler is a story about a young boy who sells his soul to a demon to avenge his family's death. The demon to which the boy sells his soul is always dressed in black and has the job to protect and serve the young boy whenever summoned. Also, he wants to head his family's toy manufacturing company.
Ciel is a 13-year-old young boy here, and he wanted to get the power to take revenge on those who harmed his family. Sebastian Michaelis is the demon with whom Ciel signed the contract. Their contract mentions that Sebastian will help Ciel find the people who murdered his parents and then take revenge on them. When the contract gets fulfilled, Sebastian will devour his soul.
15. Boogiepop Phantom
Director: Takashi Watanabe, Shigeyuki Suga.
Writer: Sadayuki Murai
Cast: Rachael Lillis, Kaori Shimizu, Crispin Freeman and others.
IMDb Ratings: 7.3/10
Rotten Tomatoes Score: 100%
Streaming Platform: Crunchyroll, Funimation. Boogiepop Phantom is a series that Boogiepop unites. It is an urban legend that is related to death. The anime Boogiepop Phantom is set in an unknown Japanese city where many ritualistic murders happen. Initially, Boogiepop is being blamed for all this, but it is unknown whether this is true. This anime, Boogiepop Phantom, will make the fans keep guessing until its very end.
16. Deadman Wonderland
Director: Kōichirō Hatsumi
Writer: Jinsei Kataoka
Cast: Greg Ayres, Romi Park, Kana Hanazawa and others.
IMDb Ratings: 7.2/10
Rotten Tomatoes Score: 100%
Streaming Platform: Funimation
Deadman Wonderland is based on Ganta Igarashi, a young man who is a student in a middle school. A strange figure that is covered in blood is seen floating near the window of his classroom. Induration of just a few seconds, some strange events occur, and his entire class is wiped out.
The Red Man spares Ganta, but he receives a red crystal ball that is embedded in his chest. Ganta is blamed for the death of all the children and sentenced to spend the rest of his life in Deadman Wonderland. He realizes that he has power in his blood and is determined to break out of prison. He also has to face many other Deadman who is also blessed with powers.
17. Death Note
Director: Tetsurō Araki
Writer: Tsugumi Ohba
Cast: Shido Nakamura, Mamoru Miyano, Alessandro Juliani and others.
IMDb Ratings: 9/10
Rotten Tomatoes Score: 100%
Streaming Platform: Netflix
The world of Shinigami (also known as Death Gods) is very boring. A death note is a very powerful notebook that can kill a human by the user provided that the user knows the name and face of the target. When Ryuk, a shinigami, drops his death note, things turn.
This shonen anime is a classic for horror anime fans. Light Yagami is a bright high school student, and he is the one who finds Ryuk's death note. Initially, Light experiments with the notebook and then use it to eliminate evil from the world. The transformation of Light to Kira is worth watching.
18. Perfect Blue
Director: Satoshi Kon
Writer: Yoshikazu Takeuchi, Sadayuki Murai.
Cast: Junko Iwao, Rica Matsumoto, Shinpachi Tsuji and others.
IMDb Ratings: 8/10
Rotten Tomatoes Score: 89%
Streaming Platform: Netflix
A psychological thriller, Perfect Blue, which saw its release in 1997, is one of the most intense anime horror stories. Blood, gore, rape, and graphic violence are not the only element that makes it a terrifying watch. Satoshi Kon's thriller induces a real-life setting depicting the life of a J-Pop idol, Mima, who is on a quest for a career change. An obsessed fan stalks Mima as certain past reflections continue to haunt her.
However, as she witnesses the rise and fall of her career, she faces harassment, both mental and physical, due to which she loses track of reality. Facts and fiction become intertwined cleverly, which provides an exceptionally immersive plotline to the movie. The movie provides a strong critique of how the actors need to battle circumstances that dehumanize their identity and reality. The colors, environment, animation, and graphics facilitate the audience's understanding of the movie.
19. Paprika
Director: Satoshi Kon
Writer: Satoshi Kon, Seishi Minakami.
Cast: Seishi Minakami, Yasutaka Tsutsui, Megumi Hayashibara and others.
IMDb Ratings: 7.7/10
Rotten Tomatoes Score: 87%
Streaming Platform: Amazon Prime Video
Paprika is a 2006 anime classic directed and co-written by Satoshi Kon. It combines science fiction elements with psychological thriller, which presents a phantasmagoria of images that intermixes dream with reality. While the plot is a bit difficult to follow, the theme of dreaming gives it a distinctly unique style. It seeks to dive down into the deepest realms of human unconsciousness. The movie is profound, and the plot unfolds the abyss of dreams.
It explores the collision of technology with the human mind. Atsuki Chiba, a psychologist, uses a D.C. mini-invention to enter another person's dream; her alter-ego Paprika enters her client's unconsciousness. However, as someone steals this invention, it is now used for creating a nightmare. Paprika is a mind-bending movie and falls under the must-watch horror movie list.
The film follows the terror induced by the dream terrorist, and in doing so, brings about the manifestations of the subconscious mind. The dreaming mind thinks of things that may be terrifying or shameful to give it fully conscious acknowledgment.
20. Vampire Hunter D: Bloodlust
  Director: Yoshiaki Kawajiri
Writer: Hideyuki Kikuchi, Yoshiaki Kawajiri, Masao Maruyama, Pamela Adlon, Jack Fletcher
Cast: John DiMaggio, Pamela Adlon, Jack Fletcher and others.
IMDb Ratings: 7.7/10
Rotten Tomatoes Score: 86%
Streaming Platform: Manga TV
Yoshiaki Kawajiri's 2000 horror fantasy, Vampire Hunter D: Bloodlust, is a classic. It has always been a favorite among horror anime aficionados. The anime is action-packed and consists of supernatural elements, revolutionizing the concerning genre. The movie follows the plot of a futuristic warrior, a human-vampire hybrid, and battles against the dark forces of vampires in the year 12,090.
The movie is a sequel to the 1985 movie Vampire Hunter D, and the plot is adapted from the third book from Hideyuki Kikuchi's novel series of the same name. Vampire Meier Link kidnaps the daughter of a wealthy man, and Vampire Hunter D is assigned to bring back the girl for a lavish sum. The animations are exhilarating, and the movie possesses visual poetry, which makes it a refreshing watch.
21. Ninja Scroll
Director: Yoshiaki Kawajiri
Writer: Yoshiaki Kawajiri
Cast: Toshihiko Seki, Masako Katsuki, Kōichi Yamadera and others.
IMDb Ratings: 7.9/10
Rotten Tomatoes Score: 89%
Streaming Platform: Hulu
The 1993 action-adventure movie Ninja Scroll is yet another captivating watch. It is another masterpiece by Yoshiaki Kawajiri, which is a part of most anime enthusiasts' collections. Jubie is a ninja and has no master, but he has exceptional skills, allowing him to live in feudal Japan. When he kills his fellow swordsmen, he is hailed as an assassin who is pulled into a life full of danger, intrigues, and deceptions. Jubie needs to battle against demonic ninjas, who plan to take the power of the government of Japan.
Jubie needs to give his best to stop the devils from annihilating lives and society. The vagabond mercenary ninja is pulled in a tale of blood, gore, and more as he wanders around to keep himself alive.
22. Princess Mononoke
Director: Hayao Miyazaki
Writer: Hayao Miyazaki
Cast: Billy Crudup, Claire Danes, Gillian Anderson and others.
IMDb Ratings: 8.4/10
Rotten Tomatoes Score: 94%
Streaming Platform: Netflix
Hayao Miyazaki's 1997 movie Princess Mononoke is a fantasy adventure from the 14th century. The animations in the movie are vibrant and consist of many potentially scary elements. The spirits that plague around is creepy and terrifying. The movie contains visually disturbing moments which can truly haunt your imagination.
The movie has an epochal story with breathtaking visuals. It involves a clash between forest princess and that of the onslaught of mechanization. Mass murder, demon forces, and powerful curses render the movie a terrifying watch. Humans ravage the earth, which brings a conflict between humans and nature, and the film has a strong message for the viewers of the present generation.
The movie is compelling and is the goriest movie in Miyazaki's list of films. Environmentalism is the central theme, and there is a lingering fear of the unknown in the movie.
23. Bio Hunter
Director: Yûzo Satô
Writer: Fujihiko Hosono
Cast: Sherry Lynn, Yūko Minaguchi, Kazuhiko Inoue and others.
IMDb Ratings: 6.2/10
Rotten Tomatoes Score: NA
Streaming Platform: Gogoanime
Yuzo Sato's 1995 anime Bio Hunter is based on a manga by FujihikoHosono. Horror and history are brought together in this film, and it narrates the story about an enemy that exists within a man who needs to protect himself from yielding to it.
A demon virus plagues Japan's land, and as two scientists attempt to distribute the cure, one of them gets infected. He needs to get over his demonic side while saving the lives of people around him from the virus. Bio Hunter has impressive visuals, a well-thought-out plot, and evil demons that embarks into the horror anime genre.
24. Lily C.A.T.
Director: Hisayuki Toriumi
Writer: Hisayuki Toriumi, Hiroyuki Hoshiyama.
Cast: Gregory Snegoff, Bob Bergen, Osamu Saka and others.
IMDb Ratings: 6.1/10
Rotten Tomatoes Score: 56%
Streaming Platform: Crunchyroll
Lily C.A.T., which HisayukiToriumi directs, is a 1987 sci-fi horror movie. It has a unique plot and builds upon the existing tropes to impact this genre. Some visuals are genuinely frightening, and the movie has a gradually developing plot that keeps you hooked from beginning to end. The plot revolves around a crew of 14 members who decide to venture into the space to yield profits for their establishment.
Although they hibernate to cope with the time taken to travel to a distant planet, it will take them nearly 20 years to cover the distance. However, an alien bacterium invades the ventilation system while the crew members are asleep. The bacteria can corrupt the ship, infecting, killing, and assembling the victims into giant-tentacled creatures. It is a struggle for those who survive to save their lives and make it out safely. The animation is captivating, and the movie has fascinating grotesque visuals.
25. Wicked City
Director: Yoshiaki Kawajiri
Writer: Yoshiaki Kawajiri
Cast: Gregory Snegoff, Mike Reynolds, Ichirō Nagai and others.
IMDb Ratings: 6.8/10
Rotten Tomatoes Score: NA
Streaming Platform: Crunchyroll
An amalgamation of science fiction with horror is a common trope for anime horror movies. However, Yoshiaki Kawajiri's 1987 movie, Wicked City, has a much more intense plot that builds a deeper resonation with reality. It is a neo-noir animation that takes its plot from a novel by Hideyuki Kikuchi.
The movie's gory incidents, mutant demons, and spectacular visuals add to the horror. The demons in the movie inhabit a parallel dimension called 'the Black World.' A peace treaty is signed to create harmony between the two worlds. The assassins from various dimensions endeavor to establish peace, an impossible endeavor.
However, a group of demons breaches the threat, which initiates the action and horror in the movie. Violence, action, gore, and creepy aliens make the plot rich and intense. The movie is a visceral horror fantasy and can grip the attention of viewers thoroughly.
26. Blood: The Last Vampire
Director: Hiroyuki Kitakubo
Writer: Kenji Kamiyama
Cast: Youki Kudoh, Steve Blum, Hiroaki Hirata and others.
IMDb Ratings: 6.7/10
Rotten Tomatoes Score: 66%
Streaming Platform: Amazon Prime Video
Hiroyuki Kitakubo, in his 2001 action/horror anime movie, establishes a bloody action romp which makes the film violent, intense, and suspenseful. The stylized vampire hunting, horrifying gore level, and a twist to the generic anime horror and goth tale speak for the movie. The movie has a short runtime of only 48 minutes.
The protagonist yields katana, Saya's upcoming mission is to use the katana or samurai sword for slaying vampires in 1960s Japan. She is a vampire-human who hunts down vampires. She works for 'The Council' and seeks vengeance against Onigen, who had killed her father. Saya poses as a student in Kanto High School to track and kill the vampires who have infiltrated the area. Packed with action, this movie has a solid and daring plotline.
27. Resident Evil: Vendetta
Director: Takanori Tsujimoto
Writer: Makoto Fukami
Cast: Chris Redfield, Leon S. Kennedy, Rebecca Chambers and others.
IMDb Ratings: 6.3/10
Rotten Tomatoes Score: 46%
Streaming Platform: Netflix
Takanori Tsujimoto's biopunk horror-action movie, Resident Evil: Vendetta, has a fast-paced plot, which features a classic, creepy, and suspenseful horror feature. The sci-fi horror tropes find their way into the movie, and it is a sequel to the movie Resident Evil: Damnation, released in 2012. It was released in 2017, and this movie brings about a sense of nostalgia for the Resident Evil games and movies.
Zombies with a novel virus strain have infected a mansion associated with a B.O.W. smuggling operation. A Mexican army team under the supervision of the BSAA chief seek to investigate this mansion. The story is about Glenn Arias, who is a black-market dealer. A strange turn of events brings Arias and BSAA together to fight against the virus-infested in the mansion. The movie has a compelling and immersive plotline, making it a rich watch.
28. Kakurenbo
Director: Shuhei Morita
Writer: Shuhei Morita, Dan Green, Michael Sinterniklaas and others.
Cast: Ryō Naitō, Mika Ishibashi, Akiko Kobayashi and others.
IMDb Ratings: 6.7/10
Rotten Tomatoes Score: NA
Streaming Platform: Gogoanime
Shuhei Morita's 2005 horror anime movie, Kakurenbo, has captivating visuals, making it a visually stunning film. The viewer is directed pulled into the story as seven children get together to play the hide-and-seek game before the Demon City gates. However, the children who play the game never return. This game of hide-and-seek is deadly and twisted, which makes it a terrific watch.
In an attempt to know about the children who have disappeared, these children try to outrun the demons through twisty, neon streets. Hikora, the protagonist in this group of children, plays this game to know about his sister, Sorcha. The city takes its inspiration from Kowloon and is in a state of dilapidation.
The children carry out the game in this obscure abandoned city. The city is forbidden, the game is mysterious, and the movie provides thorough entertainment while keeping you at the edge of your seats.
29. Seoul Station
Director: Yeon Sang-ho
Writer: Yeon Sang-ho
Cast: Ryu Seung-ryong, Shim Eun-kyung, Lee Joon.
IMDb Ratings: 6.2/10
Rotten Tomatoes Score: 100%
Streaming Platform: Netflix
Directed by Yeon Sang-ho, Seoul Station is a horror anime dealing with a zombie outbreak. In downtown Seoul, the zombie pandemic is quickly claiming people's lives. The compelling filmography gives a novel outlook to this apocalypse genre.
The movie is a prequel to Train to Busan and highlights various sensitive issues, such as misogyny, class issues, and military-related casualties. It is a competent zombie movie, and with its fresh take on this genre, it is a promising addition to the horror anime genre. It reveals how quickly the virus can spread and infect the population.
The Seoul citizen needs to come to terms with the carnage and proactively approach combatting the outbreak. The movie has an eerie atmosphere, realistic characterization, and a fast-moving plotline.
30. Darkside Blues
Director: Yoshimichi Furukawa
Writer: Dan Green, Hideyuki Kikuchi, Akio Ōtsuka and others.
Cast: Nozomu Sasaki, Kotono Mitsuishi, Akio Ōtsuka and others.
IMDb Ratings: 5.3/10
Rotten Tomatoes Score: NA
Streaming Platform: Gogoanime
Yoshimichi Furukawa's 1994 movie Darkside Blues has a lingering mystery immersed in its plotline. Mysticism, horror, and suspense are combined to weave a tale about a battle for the dominion of the earth. A land-hungry, massive, and powerful corporation seeks to rule the earth. Kabuki-Cho is one of those places which is still free from encroachment by this corporation.
A rebelling group and stranger with a brooding mystery about him join forces to give the earth the respite from this organization. Graphic nudity, guns and battles, violence, gore, and supernatural elements fill the plot of this movie.
31. The Promised Neverland
Director: Mamoru Kanbe
Writer: Kaiu Shirai
Cast: Sumire Morohoshi, Mariya Ise, Shinei Ueki and others.
IMDb Ratings: 8.4/10
Rotten Tomatoes Score: 100%
Streaming Platform: Netflix, HBO Max, Crunchyroll, Hulu.
Children living in the Grace Field House are not very happy. Their caretaker was very evil, and these three kids had to escape from him. Among the three talented kids, discover the secret behind what they all were raised for and find a way to escape. Grace Field House was actually a human farm, and the orphans were raised there to become food for demons. Emma, Ray, and Norman are quite smart and identify the real reason.
32. Psycho Pass
Director: Naoyoshi Shiotani, Katsuyuki Motohiro.
Writer: Gen Urobuchi, Makoto Fukami
Cast: Kana Hanazawa, Kenji Nojima, Takahiro Sakurai and others.
IMDb Ratings: 8.2/10
Rotten Tomatoes Score: 65%
Streaming Platform: Netflix
The plot of Psycho-Pass is about a young woman named Akane Tsunemori. She is an Inspector in Division One of the Crime Investigation Division and solves many crimes. The anime is set in Japan's Sibyl System governance. It is a thriller, crime fiction, action, and psychological horror anime.
If you are a fan of horror anime, this list of movies will work for you. The eerie elements, the skeptical atmosphere, and the fearsome plotline will keep you intact at the edge of your seats with occasional instincts to throw yourself off when the horror brings a chill down your spine.
The graphics are compelling, and the plots are spooky and horrifying enough. Grab your blankets and kickstart your horror animation.
33. Elfen Lied
Director: Mamoru Kanbe
Writer: Lynn Okamoto
Cast: Cynthia Martinez, Sanae Kobayashi, Chihiro Suzuki and others.
IMDb Ratings: 7.9/10
Rotten Tomatoes Score: 100%
Streaming Platform: Hulu
Elfen Lied is a twisted anime, and the main monster is neither a vampire nor a werewolf. It is a Diclonius, a powerful creature that is being experimented on, but one day, she decides to break free and is now free. Now she has become the horror of the town. The monster girl escapes and tries to have an everyday life among the humans.
But, things are not as easy as they seem to be, as certain situations will force her to expose her true nature and potential. The amount of violence shown in Elfen Lied is very high and is not recommended for young viewers.
34. Japanese Ghost Stories or Yami Shibai
Director: Tomoya Takashima
Writer: Hiromu Kumamoto
Cast: Kanji Tsuda, Ryo Shinoda, Ryouta Murai and others.
IMDb Ratings: 7.1/10
Rotten Tomatoes Score: NA
Streaming Platform: Crunchyroll
Various horror anime fans like to watch their horror anime getting slowly unfolded. If you are like this, Japanese Ghost Stories is just the anime for you. This anime is based on various Japanese cultures and various urban legends.
The visuals of the anime are not very good, but it is the storytelling that grasps the viewers' attention. Each episode has a new story, and each story gives some lessons. If you decide to watch this anime then, make sure to turn off the lights for a better experience.
35. Shiki
Director: Tetsurō Amino
Writer: Fuyumi Ono
Cast: Kazuyuki Okitsu, Wataru Takagi, Aoi Yuki and others.
IMDb Ratings: 7.6/10
Rotten Tomatoes Score: NA
Streaming Platform: Crunchyroll
Shiki is a Japanese anime on vampires, but the way the anime makes the viewers anxious and horrified cannot be described in just words. The plot of Shiki begins with multiple bizarre murders that have started to happen in a small town. These murders started when a clan moved to a castle situated on the outskirts of the town. The story might seem to be clear but is full of twists. It is a must-watch for all horror anime fans because of how human behavior has been portrayed.
36. Happy Sugar Life
Director: Keizō Kusakawa Nobuyoshi
Writer: Tomiyaki Kagisora
Cast: Kana Hanazawa, Misaki Kuno, Yumiri Hanamori and others.
IMDb Ratings: 6.5/10
Rotten Tomatoes Score: NA
Streaming Platform: Amazon Prime Video
Happy Sugar Life is an anime series that is kind of messed up, and the levels of messiness increase as the series progresses and tries to find a purpose. People in the anime have good intentions, but the character development is not good, and it includes Satou, who is the main character. There are violent deaths in the anime, disturbing scenes, and uncomfortable themes. Although Happy Sugar Life is not a very good horror anime but, it is very suspenseful.
37. Ajin: Demi Human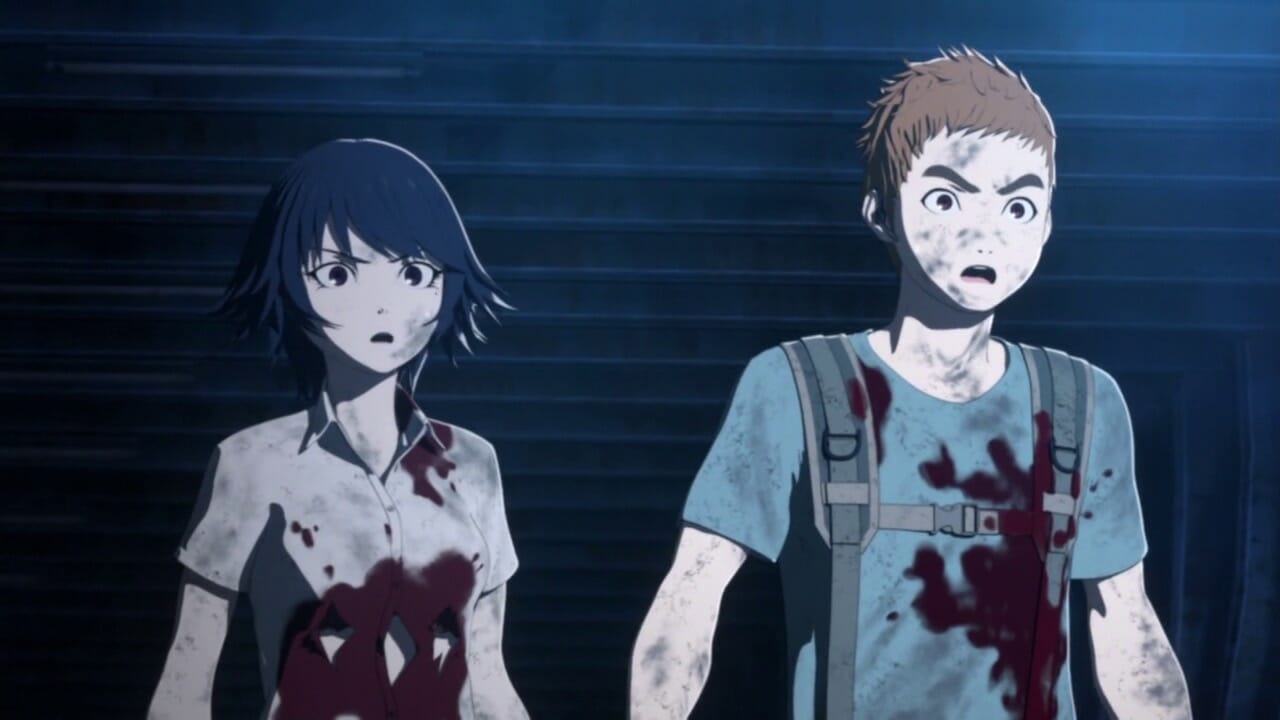 Director: Gamon Sakurai
Writer: Gamon Sakurai, miura tsuina.
Cast: Kei Nagai, Yu Tosaki, Izumi Shimomura and others.
IMDb Ratings: 7.6/10
Rotten Tomatoes Score: 80%
Streaming Platform: Netflix
Ajin: Demi-Human is a horror anime filled with action scenes. Here, Ajin refers to a species that cannot be killed, and if human beings turn into Ajin then, they are destined for a painful future. Kei Nagai is the main character, and when he learns about this fact about Ajin then, he is on the run. The anime series is exciting, and the graphics are also a delight to watch.
38. Another
Director: Tsutomu Mizushima
Writer: Yukito Ayatsuji
Cast: Naoko Sakakibara, Natsumi Takamori, Tomoaki Maeno and others.
IMDb Ratings: 7.6/10
Rotten Tomatoes Score: 38%
Streaming Platform: Netflix
Yomiyama North Middle School is the place where this horror anime series is set, and it is among the list of must-watch for horror anime fans. The haunting episodes began in this school when a student committed suicide in her school life.
Her classmates pretended that she was still there and alive to cope with the situation. This however, didn't go well and laid the place for a ghost who started to cause more suicides and deaths. It was not limited to just the students but also involved the families and teachers.
39. The Empire of Corpses
Director: Ryotaro Makihara
Writer: Hiroshi Seko, Midori Goto, Koji Yamamoto.
Cast: Morgan Garrett, Chuck Huber, Yoshimasa Hosoya and others.
IMDb Ratings: 6/10
Rotten Tomatoes Score: NA
Streaming Platform: Funimation
Ryoutarou Makihara's 2015 movie, The Empire of Corpses, combines goth with history, making its plotline interesting. Set in the 19th century setting of London, it follows the reanimation of corpses for use in manual labor. However, this novel technology can only revive the corpses' bodies, not their souls. Technology revives the corpses, but humanity is likely at stake.
The famous Dr. Victor Frankenstein revolutionary work successfully revives the only corpse possessing a soul. John Watson, a young scientist, gains access to Frankenstein's writings, giving him various insights into the technology used for corpse revival. However, he also learns about the price he needs to pay to advance the research. The gothic chills that the plot resurrects should not be missed.
40. Spirited Away
Director: Hayao Miyazaki
Writer: Hayao Miyazaki
Cast: Rumi Hiiragi, Mari Natsuki, Miyu Irino and others.
IMDb Ratings: 8.6/10
Rotten Tomatoes Score: 97%
Streaming Platform: Netflix
Studio Ghibli's production, Spirited Away, moves away from a 'traditional scary' movie to reignite its distinct horror elements. The scary sequences with an occasional dash of blood and gore give a fearsome undertone to the movie.
However, magical realism also gives a charismatic touch to it. Chihiro, the child protagonist with her parents, finds herself in a park that is nonetheless abandoned. She meets Haku in this park, who informs her that the park imbibes supernatural power. Chihiro becomes all alone when her parents transform into giant pigs.
And if she wants to free her parents and move out, she needs to start working here. Supernatural creatures who live in this world are those who are spending time away from the human realm. While the film has terrifying scenes, it also gives peace of mind, making it one-of-a-kind watch.
41. King of Thorn
Director: Kazuyoshi Katayama
Writer: Kazuyoshi Katayama, Hiroshi Yamaguchi
Cast: Kasumi Ishiki, Marco Owen, Katherine Turner, Peter Stevens
IMDb Ratings: 6.3/10
Rotten Tomatoes Score: N/A
Streaming Platform: Funimation
The 2010 film "King of Thorn" has been compared to "Sleeping Beauty" with a twist because of its gory sci-fi and monster horror elements. It's another anime about a pandemic destroying the globe, but this time the disease is the Medusa Virus, which effectively turns its victims into stone.
160 volunteers who have been diagnosed with the illness are put into a cold sleep as researchers work to find a cure in a desperate attempt to save humanity. The facility, however, has been altered, is covered in thorns, and is home to horrifying creatures who attack the freshly awakened group as away when they wake up.
Seven people remain, and it is up to them to determine what happened, the year, and how they may save the planet. The vastness of this universe is better conveyed in "King of Thorn" thanks to the use of both 2D and 3D animation. While 3D art more effectively depicts a large number of creatures and their enormous size, 2D work generates detailed characters. It gives "King of Thorn" a grandiose tone and makes the characters' objective seem even more pointless.
42. Memories
Director: Kōji Morimoto, Tensai Okamura, Katsuhiro Otomo
Writer: Satoshi Kon, Katsuhiro Otomo
Cast: Tsutomu Isobe, Shouzou Iizuka, Kouichi Yamadera, Shigeru Chiba
IMDb Ratings: 7.5/10
Rotten Tomatoes Score: N/A
Streaming Platform: Tubi: Free Movies & TV or Prime Video
The sci-fi horror anthology "Memory" was conceived by "Akira" manga artist Katsuhiro Otomo. However, Satoshi Kon, Kji Morimoto, and Tensai Okamura, all of whom had previously worked for Otomo, are also involved in this project.
The first tale, "Magnetic Rose," Morimoto directs it and Kon wrote it. It centers on two engineers who stumble into an abandoned spaceship filled with opulent furniture and slowly solve the puzzle that lies at the ship's heart. The next film is "Stink Bomb," which was written and directed by Otomo and tells the story of a man who takes the wrong medication and farts hazardous gas. The tonal shift between the stories is noticeable.
The last film is "Cannon Fodder," directed and written by Otomo, which is about a little child who fantasizes about joining the military and using cannons to fight an imaginary foe. These three separate films produce three entirely distinct visions of the future, but they are all brought together by exquisite animation and smart narrative. The psychological and eerie nature of these horror stories emphasizes the intellectual rather than the bodily feeling of fear.
43. Demon City Shinjuku
Director: Yoshiaki Kawajiri
Writer: Kaori Okamura
Cast: Hideyuki Hori, Hiromi Tsuru, Kiyoshi Kobayashi
IMDb Ratings: 6.5/10
Rotten Tomatoes Score: N/A
Streaming Platform: Amazon Prime Video, HiDive
With "Devil City Shinjuku," Yoshiaki Kawajiri gave the world another taste of his demon-obsessed aesthetic in 1988. While Kawajiri is most known for his films "Wicked City," "Ninja Scroll," and "Vampire Hunter D: Bloodlust," this underappreciated gem puts the brakes on the violence and sensuality (don't worry, there are still a lot of animals).
In "Demon City Shinjuku," a young man named Kyoya must save the universe against a strong psychic named Rebi Ra. This plot line is typical of a hero's journey. Ra murdered Kyoya's father, and while he prowls through a city full of demons, Kyoya wants retribution. Yet Kyoya still hasn't fully understood the scope of his skills, and he's running out of time to become an expert.
44. Cat Soup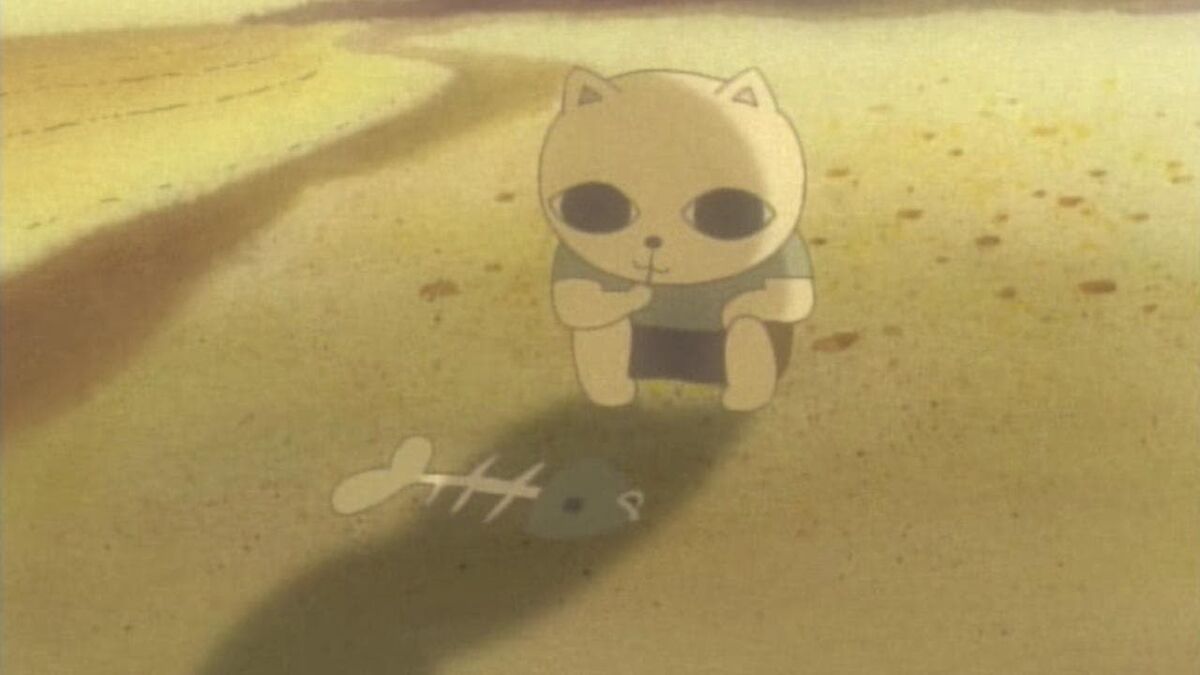 Director: Tatsuo Satō
Writer: Masaaki Yuasa, Tatsuo Satō
IMDb Ratings: 7.6/10
Rotten Tomatoes Score: N/A
Streaming Platform: Amazon Prime Video, HiDive
Anthropomorphic cats play various roles in Tatsuo Sat's bizarre, psychedelic story about bereavement and the strong tie between brothers. Nyatta is a young boy cat who adores his sickly older sister, Nyako. Nyatta accidentally drowns one day while playing in the bathtub and afterward sees Nyako wandering with Jizuo, the patron saint of deceased children. After a tug-of-war, he snatches her, and they proceed to split Nyako's soul in half. He returns Nyako's soul after Nyatta is revived, but it isn't whole. To discover the other half and complete her restoration, they must travel through Hell.
While there isn't any spoken to help the spectator follow the plot, "Cat Soup" is a contemplative sensory experience thanks to the short's beautiful animation. Instead, it is the responsibility of the viewer to actively participate in "Cat Soup" and fully immerse themselves in the adventure with these two cats. But don't be fooled by the cutesy aesthetic; "Cat Soup" is full of horrifying brutality that is all the more startling since it involves animated cats.
45. Castlevania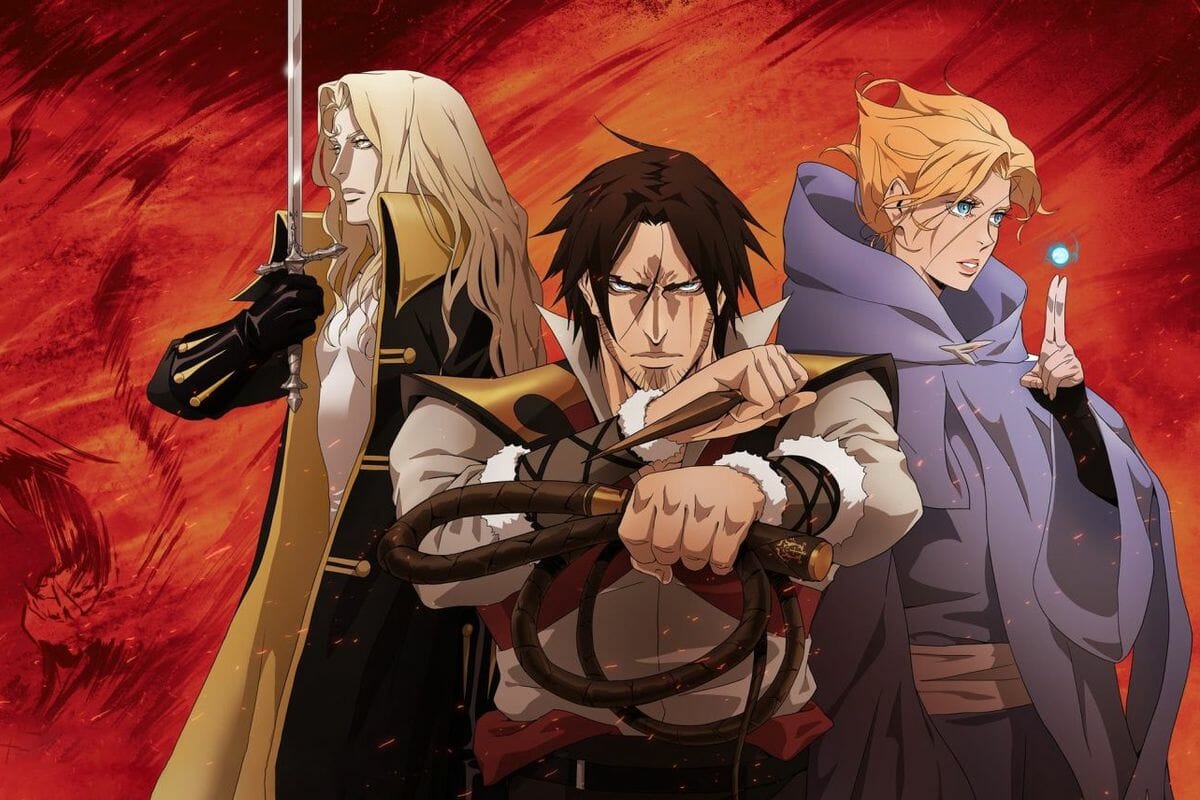 Director: Sam Deats, Adam Deats, Spencer Wan
Writer: Warren Ellis
Cast: Richard Armitage, James Callis, Graham McTavish, Alejandra Reynoso, Tony Amendola
IMDb Ratings: 8.3/10
Rotten Tomatoes Score: 94%
Streaming Platform: Netflix
Vlad Dracula Tepes was killed off by the show at the conclusion of the second season, but he continued to haunt viewers for the next two seasons despite rarely making an appearance. Despite the fact that Dracula was notably absent for more than half of Netflix's "Dracula anime," the series never lost sight of what originally inspired it all: the most powerful vampire in the world falling in love before having his love taken from him. It's only fitting that the fully developed universe that Castlevania spent the majority of its time creating has survived for four seasons and only gotten more sophisticated.
46. Corpse Party: Tortured Souls
Director: Akira Iwanaga
Writer: Shōichi Satō
Cast: Hiro Shimono, Rina Satō, Asami Imai, Satomi Arai
IMDb Ratings: 6.4/10
Rotten Tomatoes Score: N/A
Streaming Platform: N/A
A glimpse inside the lives of the pupils of Kisaragi Academy, formerly Heavenly Host Elementary, the scene of the horrific killings of both children and its personnel, can be found in Corpse Party: Tortured Souls. Students there decide to carry out a weird ritual to guarantee that they would always be with a friend who is going to transfer to another school while they spend their last moments together.
The "Sachiko Ever After" charm is used, but all the students end up passing out and waking up in the same academy where all the kids and teachers were killed years earlier. With other amazing bite-sized horror series and manga that are sure to frighten the living daylights out of you, this game-inspired, 4-episode OVA makes a great addition to a marathon of horror anime.
47. The Flowers of Evil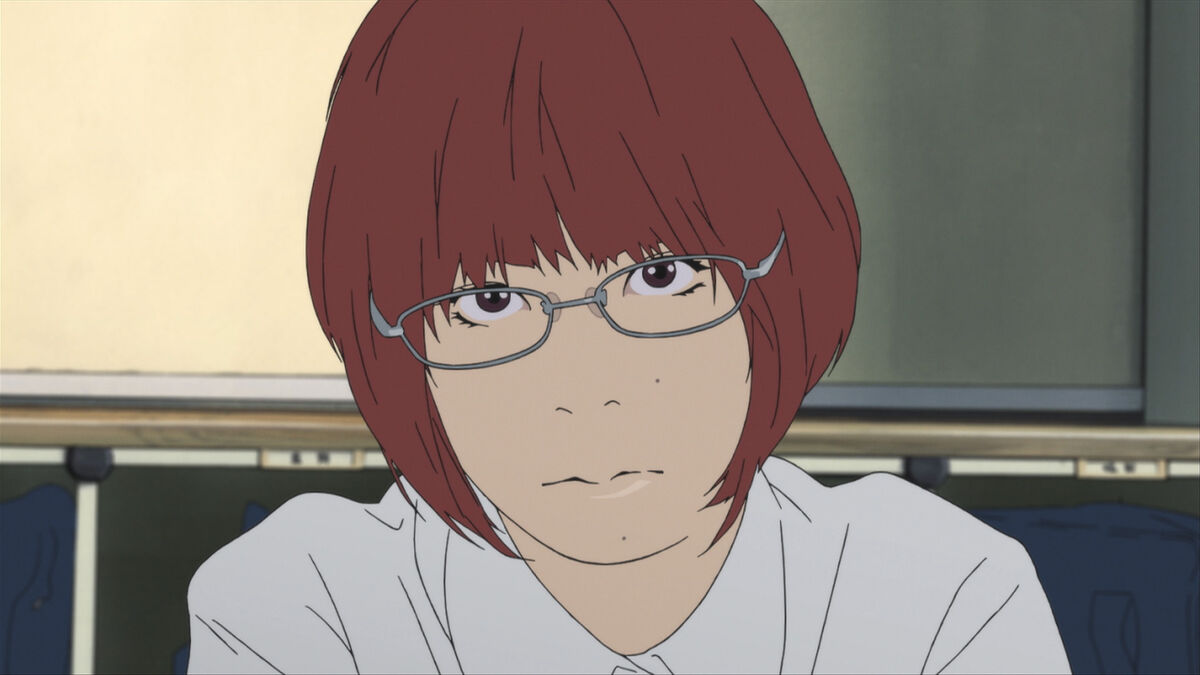 Director: Hiroshi Nagahama
Writer: Aki Itami
Cast: Takao Kasuga, Sawa Nakamura, Nanako Saeki, Aya Tokiwa
IMDb Ratings: 7.6/10
Rotten Tomatoes Score: 65%
Streaming Platform: Crunchyroll, HiDive or for free with ads on VRV
Takao Kasuga is an average high school student who enjoys hanging out with his friend Nanako Saeki and reading Charles Baudelaire. He still feels isolated from his peers. Until he meets the odd Sawa Nakamura, Saeki is the only shining star in his life. He is both shocked and enthralled by their conversations, especially after Nakamura discovers him stealing Saeki's workout attire.
She forces Kasuga into a "contract" where he is obligated to follow her instructions, which leads to an incredibly personal and horrifying investigation of Kasuga's character as well as her own preoccupation with removing the "layers of skin" the two of them are concealing.
48. From the New World
Director: Masashi Ishihama
Writer: Masashi Sogo
Cast: Saki Watanabe, Satoru Asahina, Shun Aonuma, Maria Akizuki
IMDb Ratings: 7.9/10
Rotten Tomatoes Score: 65%
Streaming Platform: Tubi TV, VRV for free with ads
From the New World (also known as Shin Sekai Yori), one of the most underrated series from the 2010s, weaves coming-of-age stories and fantasy into a post-apocalyptic horror nightmare. This series tells a complete and heartbreaking story in three parts—childhood, adolescence, and adulthood—about the stress of being left behind, "disappearing" people, pervasive surveillance, and an impending apocalypse in an expertly paced manner.
It is set in a school for students to foster magical abilities where classmates stop showing up with no explanation for where they've gone (spoiler: it's not good!).
49. Gantz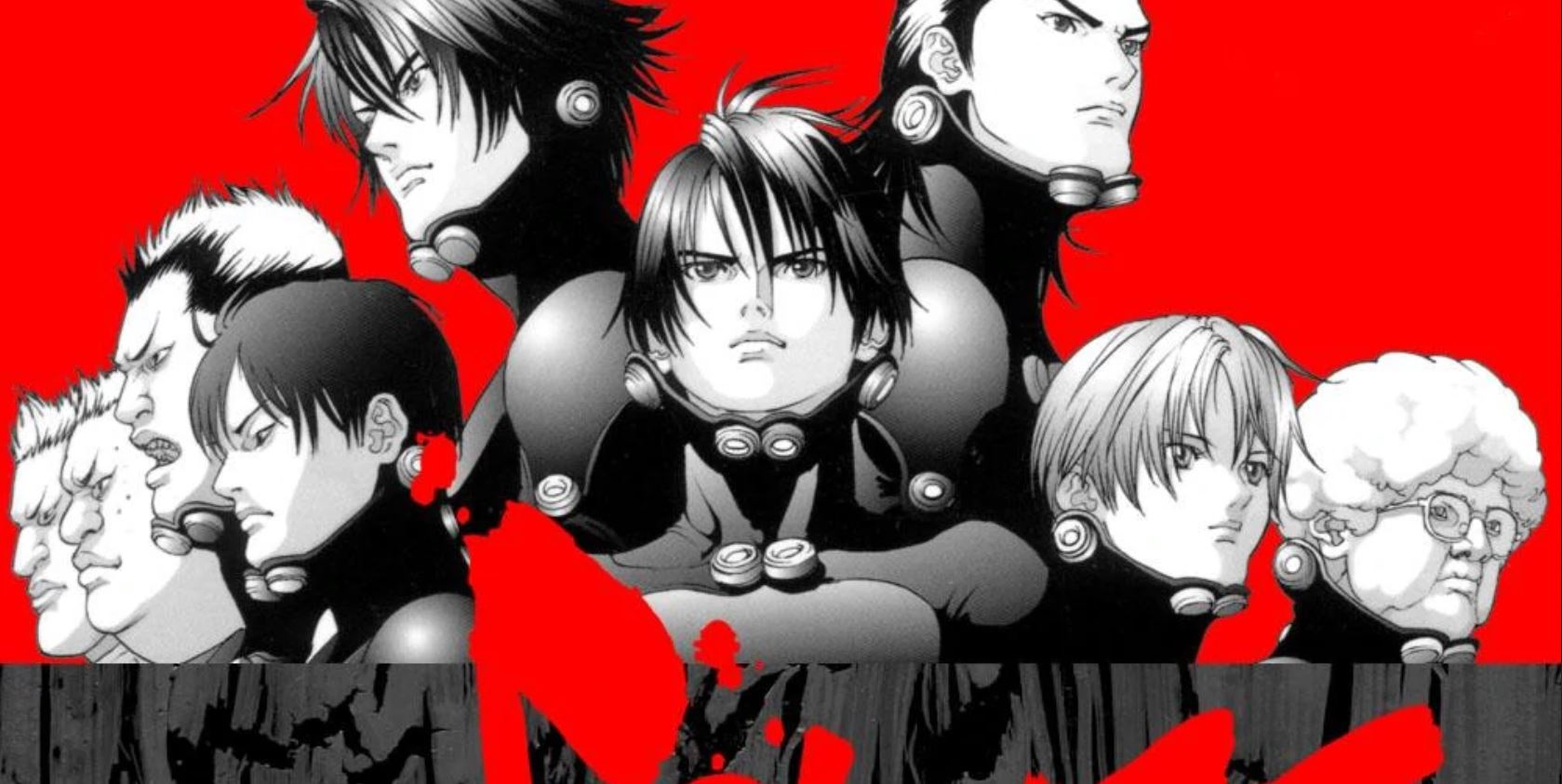 Director: Ichiro Itano
Writer: Masashi Sogo
Cast: Kazunari Ninomiya, Kanata Hongô, Ken'ichi Matsuyama, Natsuna
IMDb Ratings: 6.4/10
Rotten Tomatoes Score: N/A
Streaming Platform: Netflix
Masaru Kato and Kei Kurono find themselves playing a bizarre new game among other recently deceased people after dying in a terrible train accident. They are tasked by a massive black sphere known as Gantz to find and destroy aliens while armed with futuristic weaponry and equipment.
According to Gantz's regulations, they hope to reach 100 points and, at the conclusion of the game, perhaps be able to resume their regular lives. Gantz is one of the goriest and most unsettling anime shows out there, and it has some very upsetting scenes. Yet, it maintains its interest till the very end, making it a must-see for everyone who likes the genre.
50. Hellsing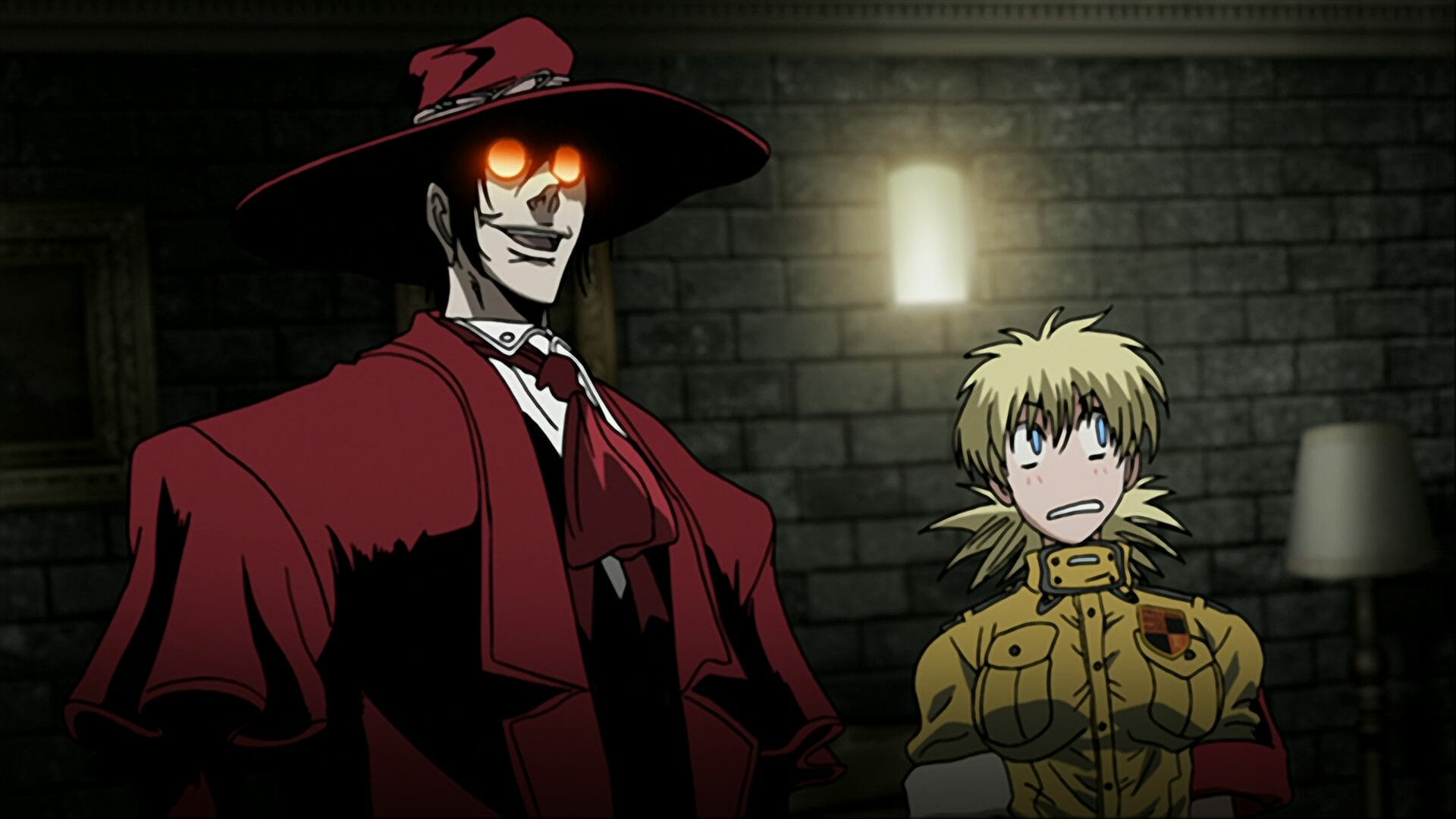 Director: Umanosuke Iida, Yasunori Urata
Writer: Chiaki J. Konaka
Cast: Jôji Nakata, Yoshiko Sakakibara, Fumiko Orikasa, Steven Brand
IMDb Ratings: 7.8/10
Rotten Tomatoes Score: 65%
Streaming Platform: Netflix
Who do you contact when vampires, ghouls, and other otherworldly adversaries attack England? Obviously, Alucard and the Hellsing Organization. The team's objective is to permanently destroy these threats, and Sir Integra Fairbrook Wingates Hellsing is leading the charge. The order's loyal dog and only realistic chance of conquering the adversaries that threaten the nation or the planet is Alucard, the first and most potent vampire of all time.
There's always something deadly and horrifying happening in the world of Hellsing, making it an exciting and terrifying watch. From punk-rock bloodsuckers who want anarchy in the streets to Nazis trying to raise an entire battalion of vampires to reclaim Germany, there's always something deadly and horrifying going on.
51. Junji ito collection
Director:

Shinobu Tagashira

Writer: Kaoru Sawada

Cast: Mami Koyama, Hiro Shimono, Hiro Shimono

IMDb Ratings: 6.6/10

Rotten Tomatoes Score: NA

Streaming Platform: Crunchyroll
"Junji Ito Collection" (2018) is a gem in the horror anime world. The anime is based on the works of Junji Ito, a master of manga horror. This series provides a surreal and terrifying experience of horror which only Junji Ito can imagine. It weaves a tale of eerie incidents, from cursed spirals to grotesque transformations, all delivered in a uniquely unsettling art style.
The anime's mastery lies in its capabilities to make everyday occurrences transform into nightmares. It plays on primal fears. If you want spine-tingling narratives and a descent into an extraordinary supernatural realm, "Junji Ito Collection" is a must-watch. 
52. Hells Angel
Director: Yoshiki Yamakawa

Writer: Yoshiki Yamakawa, Kazuyuki Fudeyasu

IMDb Ratings: 6.2/10

Rotten Tomatoes Score: NA

Streaming Platform:
"Hells Angel" is a spine-tingling horror anime that travels through the journey of the afterlife with an intriguing twist of darkness. Our protagonist is Amagane Rinne, and she meets an unfortunate fate as she's hit by a truck, but instead facing the end in Heaven, she finds herself in Hell. 
The horror in "Hells Angel" lies in its contrast of the mundane and the macabre. Everyday school life merges with scary and supernatural elements, creating an eerie atmosphere. It's a tale of lost innocence, where the wanting of normalcy fights with the horrors of the afterlife. 
53. Humanoid Monster Bem
Director: Noboru Ishiguro, Hideo Wakabayashi

Writer: Akira Adachi

Cast: Kiyoshi Kobayashi, Hiroko Mori, 

IMDb Ratings: 6.1/10

Rotten Tomatoes Score: NA

Streaming Platform: Crunchyroll
"Humanoid Monster Bem" is a hauntingly horror anime that delves deep into the eerie and extraordinary realm of yokai, supernatural creatures often depicted as malevolent entities. Through this show we meet three yokai, Bem, Bela, and Belo, who travel into a sinister coastal city plagued by darkness. The current situation of the city is a result of humanity's immoral actions and the chaos wrought by monsters and yokai.
 It explores the faded lines between good and evil. After facing discrimination for their monstrous appearance, Bem and his companions emerge as protectors of the city's human inhabitants, battling other malevolent creatures. As the trio try hard for redemption, hoping to become human themselves, viewers are immersed in a spooky narrative that keeps them at the edge of their seats.
54. Parasyte: The Maxim
Director: Kenichi Shimizu

Writer: Shōji Yonemura

IMDb Ratings: 8.3/10

Rotten Tomatoes Score: NA

Streaming Platform: Netflix
"Parasyte: The Maxim" is a heart-pounding horror anime that covers the deep topics of the realm of body horror and existential dread. The plot portrays us to Shinichi Izumi who is an ordinary high-school student whose life takes an unexpected drastic turn when Parasites, otherworldly creatures with a thing for human brains, invade Earth. The horror is in both, the gruesome transformation of victims and in the psychological warfare that follows.
Parasyte is different as Shinichi later forms an uneasy alliance and bond with Migia Parasite who took control of his right hand. This iconic duo faces fierce battles and moral dilemmas as they travel through a world where trust is scarce, and humanity is under attack. 
55. Beauty Water
Director: Cho Kyung-hun

Writer: Lee Han-bin

Cast: Jang Minhyuk, Moon Nam Sook

IMDb Ratings: 6.1/10

Rotten Tomatoes Score: 80%

Streaming Platform: Netflix
"Beauty Water " Is an extremely intriguing horror anime that unravels a story of obsession with physical perfection and craving recognition. We meet Han Yae-ji who is a talented but overweight makeup artist, who accidentally come across the mysterious seductive allure of "Beauty Water." This charismatic product promises to reshape her body to her liking and knowing Yae-ji can't stop her from using it. 
As the story continues, it leads into a nightmarish abyss. Horror elements are intricately carved into the plot as Yae-ji's self-destructive paranoia takes over, and the terrible side effects of her choice surface.
"Beauty Water" delves excellently into the macabre fixation on appearance, delivering a spine-chilling narrative.
Frequently Asked Questions
What is the Number 1 Scariest Anime?
There are many great horror anime series out there. The most horrifying anime include High School of the Dead, Shiki, Tokyo Ghoul, Vampire Knight, Tokko, and many others. Some of the scariest anime have been included in the list mentioned above.
What is the Most Disturbing Anime?
Mononoke, Devilman Crybaby, Perfect Blue, Serial Experiments Lain, and Corpse Party Tortured Souls are among the most disturbing anime.
What are Horror Anime Series Called?
Horror anime fans know that the anime has both English and Japanese name.
What Makes a Good Horror Anime?
A good horror anime should include psychological thrillers, making viewers worry about the character.