For all Netflix users looking for great TV shows and animes, look no further. Netflix is the home to well-known Japanese Anime franchises like Neon Genesis Evangelion, Saint Seiya, Cardcaptor Sakura, and many others. Anime which can keep you engaged for days on end.
Upcoming Netflix Anime
Eden (Season 1) – releasing in May 2021
Resident Evil: Infinite Darkness (Limited Series) – releasing in 2021
Baki Hanma (Season 1) – releasing in 2021
B: the Beginning (Season 2) – releasing in  2021
Pacific Rim: The Black – releasing in  2021
Godzilla Singular Point (Season 1) – releasing in 2021
Spriggan (Season 1) – releasing in 2021
The Way of the Househusband (Season 1) – releasing in 2021
Best Netflix Anime
These anime series are loved globally for their intriguing narratives and visuals with popular characters like Light Yagami, Haruhi Fujioka, and Kishibe Rohan. So here are some of the best Anime projects on Netflix for you to catch while at home.
1. Kill La Kill
Director: Hiroyuki Imaishi
Writer: Kazuki Nakashima
Cast: Ami Koshimizu, Erica Mendez, Christine Marie Cabanos
IMDb Rating: 7.9
Rotten Tomatoes Rating: 100%
Kill La Kill is one of the best anime series on Netflix. The story revolves around a fierce and stubborn young girl named RayukoMatoi, whose ultimate goal is to somehow avenger her deceased father, IsshinMatoi. She moves to a high school in Tokyo Bay to find the other half of the scissor blade and the person who used it to kill her father. She attends the high school Honnoji Academy.
There was a horrible student council that used to dominate and oppress other students and the staff. Everyone who steps inside the Academy fears the student council, and those who know about them try to keep their distance. The student council members wear uniforms, which gives them supernatural abilities, and they call them Goku uniforms. It is not totally un-cliched, but the amazing combination of the bizarre adventure of every character totally makes it worth your while.
2. Disastrous Life of Saiki K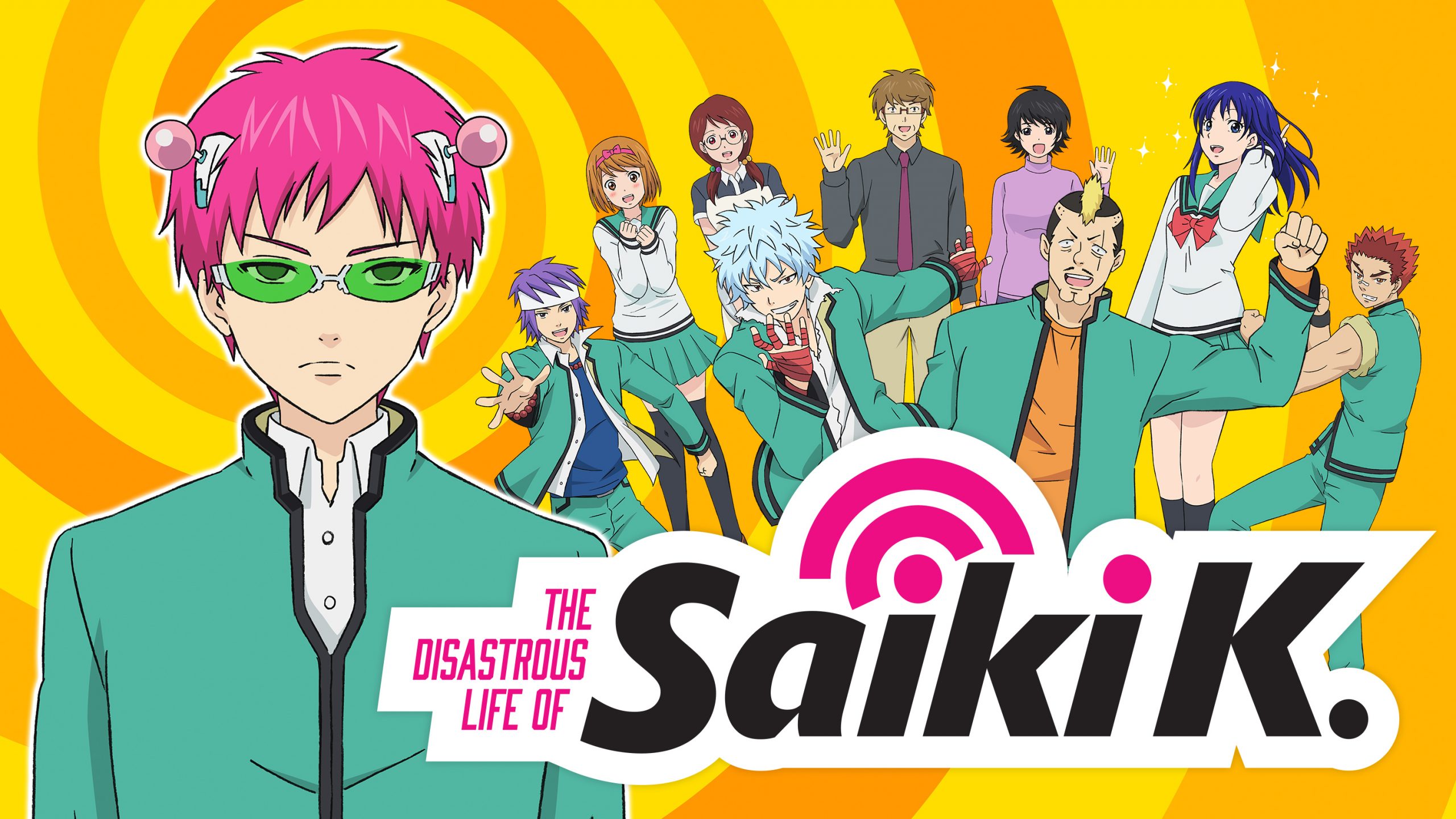 Director: Hiroaki Sakurai
Writer: Michiko Yokote
Cast: Hiroshi Kamiya, Daisuke Ono, Nobunaga Shimazaki
IMDb Rating: 8.3
Rotten Tomatoes Rating: 78%
The disastrous life of Saiki K is the Netflix original anime series. The protagonist is a boy with pink hair in his teens, and he resides in psychic powers, which makes him special. This anime tops the best anime series list because it reflects some reality about the mundane things in life that most people seem to have noticed.
The normal things about the boy's daily routine and his family are so beautifully represented that it feels like you are sitting on their sofa and watching them live their life. The boy has mood swings, not unlike any of us, and the humor takes the storyline to the next level. Introverts could highly relate to Saiki because all he wants to do is to be left alone and mind his own business, but that never happens.
3. Neon Genesis Evangelion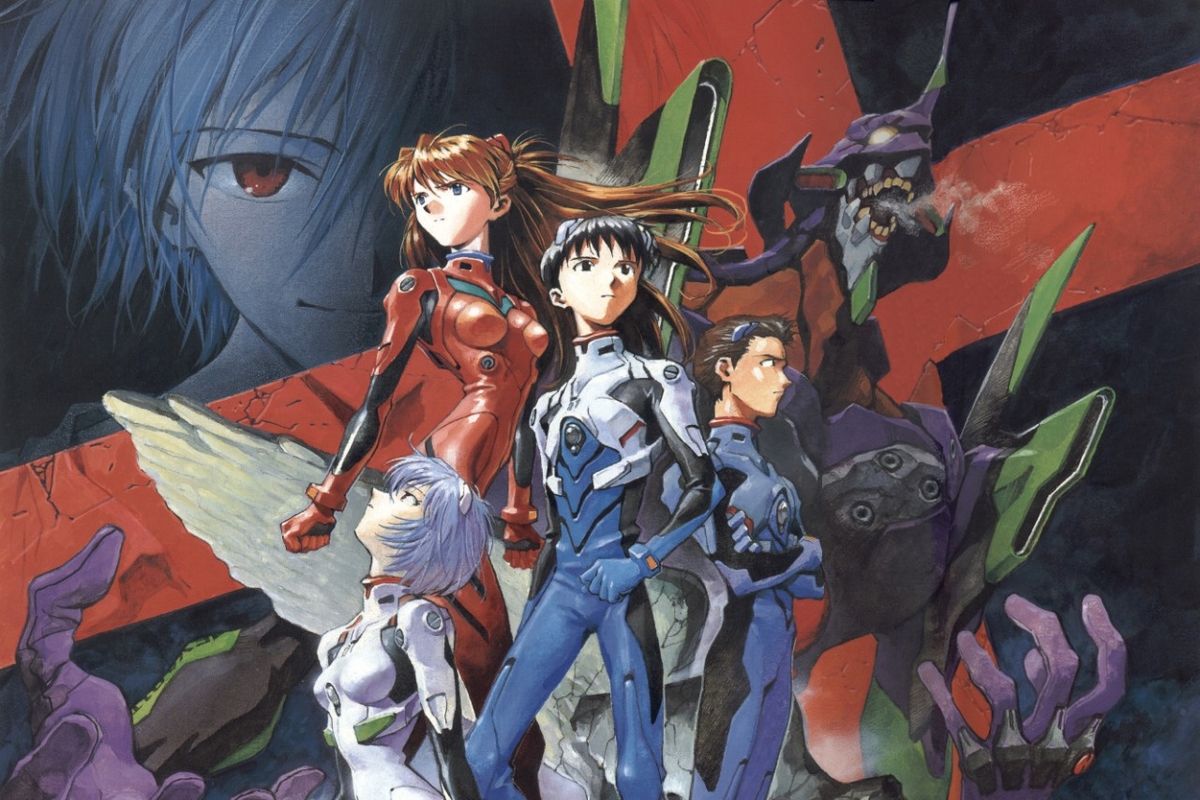 Director: Hideaki Anno
Writer: Hideaki Anno
Cast: Hideaki Anno, Spike Spencer, Tiffany Grant,
IMDb Rating: 8.5
Rotten Tomatoes Rating: 100%
Neon Genesis Evangelion is a legendary anime in its own right and is available easily on Netflix. The series remained on air for one season between 1995 and 1996. The 26 episodes long sci-fi series takes place in a post-apocalyptic world. The "mecha anime" is set in Tokyo-3. The other-worldly "Angels once again threaten the safety of the world." These are alien beings who have set their eyes to lead the world into another apocalypse.
The only hope of preventing it is the "Evangelions." These are bio-machines that need to be piloted by men chosen by Nerv. Shinji, son of the genius behind the sentinels, finds himself as one of the pilots. As the series progresses, viewers are gifted with brilliant animation and storytelling. The series also tackles deep questions about the existence of God, morality, and death. It rediscovers the "mecha anime" genre in Japan. And creates precedence for others to follow and remains a legend in popular culture.
4. One Punch Man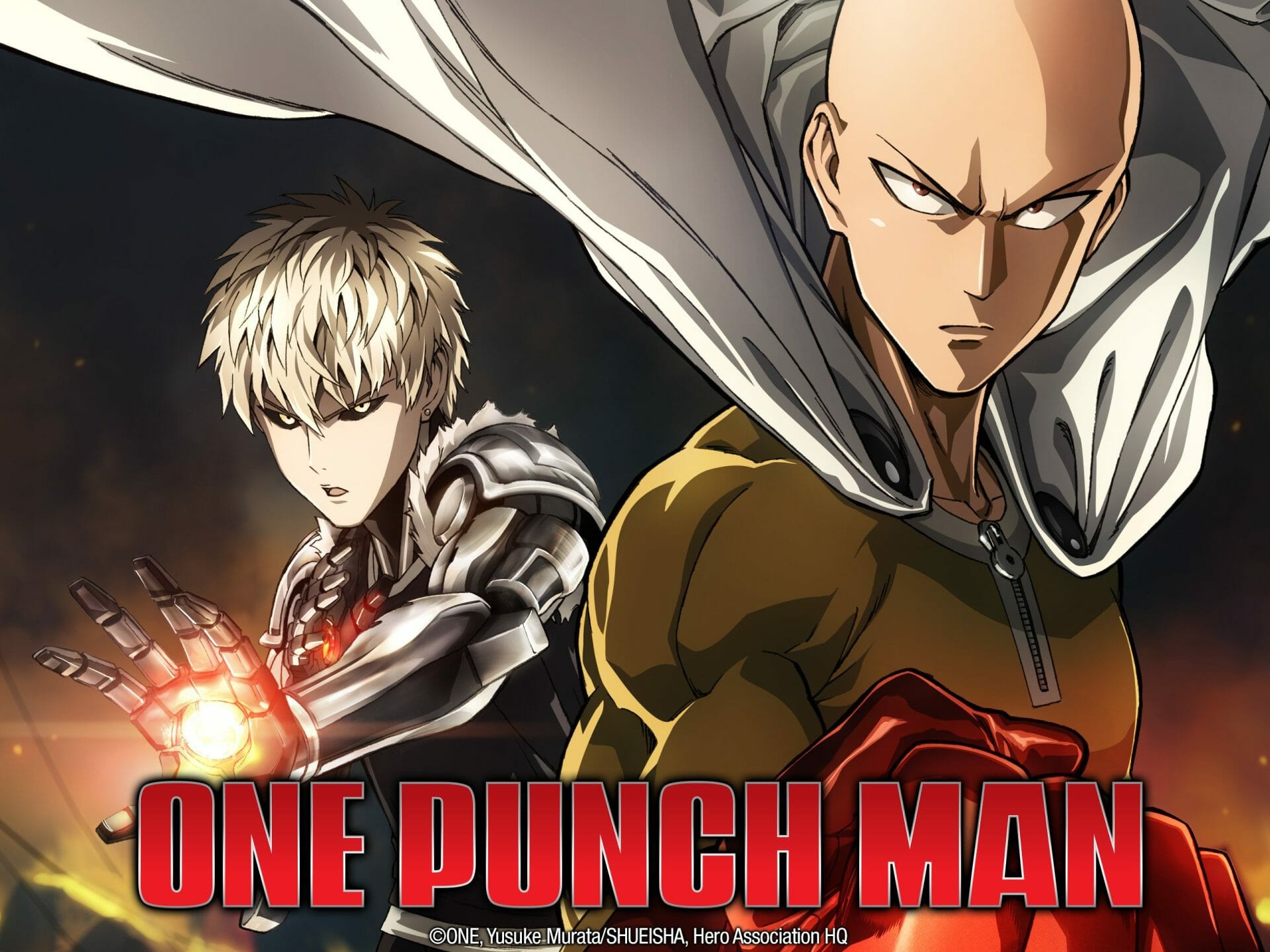 Director: Shingo Natsume, Chikara Sakurai
Writer: ONE
Cast: Makoto Furukawa, Kaito Ishikawa, Max Mittelman
IMDb Rating: 8.8
Rotten Tomatoes Rating: 95%
The popular manga series began its reign in 2012. The anime was already topping its content categories by the time Madhouse began producing the anime. The superhero series is set in a world where superheroes and monsters live side by side.
The superheroes are apart of Hero Association. Agoni created a dedicated group to tackle threats from monsters. Saitama with the cyborg Genos joins the program. Saitama is a self-taught superhero and is capable of defeating his adversary with a single blow. But the duo fails to impress in the entry exam and joins at a low rank.
As Monster Association begins attacks on Earth and the heroes, Saitama gets plenty of opportunities to show his abilities. The series is currently awaiting its third Season. Filled with impressive animation, it is a treat to watch. The action scenes in One Punch Man are memorable, and the anime has a great audio track. You can find it on Netflix right now. If not anything, the humor is sure to tickle your bones.
5. Fullmetal Alchemist Brotherhood
Director: Yasuhiro Irie
Writer: Hiroshi Ōnogi
Cast: Vic Mignogna, Maxey Whitehead, Romi Park,
IMDb Rating: 9.1
Rotten Tomatoes Rating: 100%
Fullmetal Alchemist Brotherhood is one of the best anime on Netflix. The series is based on the manga of the same name and made its debut in 2009. The series follows the manga very closely. Edward and AlphoseElrich are intent on getting their hands on the Philosopher Stone. As their mother dies, they try to revive her soul. But the experiment goes wrong horribly, and Edward loses his limbs while Alphonse loses his entire body.
The magical stone is their last hope of restoring their body. They join as State Alchemists in their government. But their search for the stone leads them to discover cruel secrets about the government. The greatest one being the seven deadly sins- the homunculi, who hunts down the Elrich brothers.
Each of the homunculi represents one of the seven deadly sins. The anime is balances comic with deep and dark moments brilliantly. The Japanese anime beautifully fleshes out the characters with multiple layers. It is a story of love, brotherhood, courage, and revelation with enough twists to leave your head dizzy. Just the series to get you excited.
6. Puella Magi Madoka Magica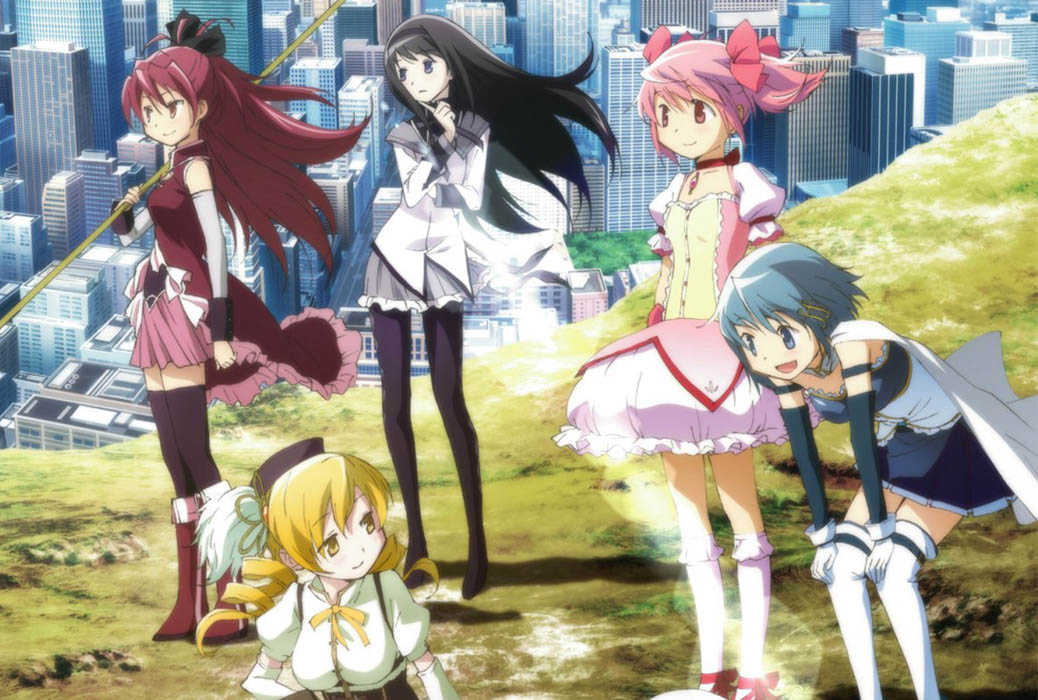 Director: Yukihiro Miyamoto, AkiyukiShinbo
Writer: Gen Urobuchi
Cast: Christine Marie Cabanos, Carrie Keranen, Cristina Vee
IMDb Rating: 8.3
Rotten Tomatoes Rating: 88%
Created by Magica Quartet, the anime series has reimagined the magical girl category. The mini-series takes the audience on a journey of self-discovery with the protagonist Madoka. She and her friend come in contact with Kyubey. It offers middle school students to gain magical powers. However, their new gift comes with great risk- they will have to fight against witches.
To help Madoka decide, Mami takes her on a bizarre adventure. She ends up dying at the hands of a witch, disillusioning Madoka further. Streaming on Netflix, the anime is violent and dark and leaves you hinged. The story is rich with several visual imageries. It only adds to the stunning animation of the show. The anime title proved to be a critical and commercial hit in Japan. Consequently, it was remade into an anime movie earning much praise as well.
7. Mobile Suit Gundam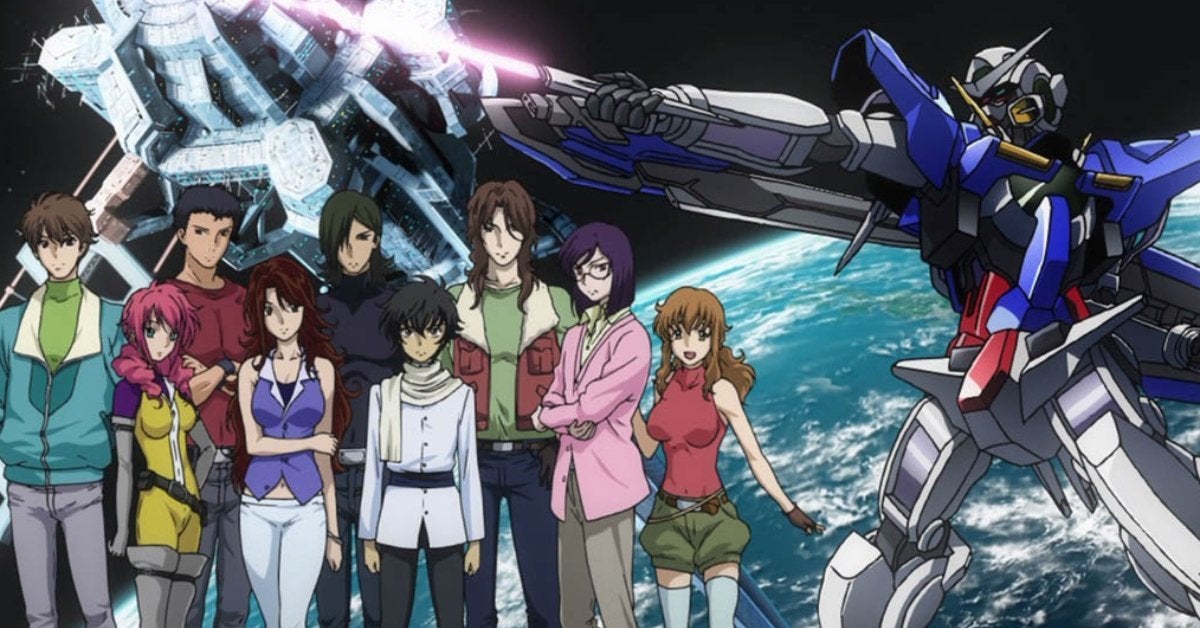 Director: Yoshiyuki Tomino
Writer: Yoshiyuki Tomino
Cast: TōruFuruya, Shūichi Ikeda, HirotakaSuzuoki
IMDb Rating: 8.0
Rotten Tomatoes Rating: 83%
The sci-fi anime Mobile Suit Gundam created the space for the future "mecha animes" to follow. Released in 1979, it will be hard to find an anime on Netflix more legendary than this.
The Japanese anime has inspired several spin-offs and sequels since its 46 episodes long stint came to an end. Set in a futuristic world, a war is ravaging between the Principality of Zeon and the Earth Federation. Chasing a Federation warship, the Zeon forces mount an attack on the White Base. Forced into action, Amuro Ray uses the RX-78 Gundam to fight back and escape.
As he seeks refuge, he comes across Zeon Lieutenant Char Aznable. They engage in a fight, but both escaped with their lives after incurring heavy losses. The events in the war reached a crescendo in the final battle between Amuro and Char. Fondly remembered by fans, the anime was released in multiple countries across the globe. The visuals and fight choreography of the series was way ahead of its time, which might be why the show's continued popularity on Netflix.
8. Little Witch Academia
Director: Yoh Yoshinari
Writer: Masahiko Otsuka
Cast: Megumi Han, MichiyoMurase, YōkoHikasa
IMDb Rating: 7.9
Rotten Tomatoes Rating: 100%
Before making its debut in 2017, the Netflix anime was released as a short film. The first of the anime movies premiered in 2013. It was followed quickly two years later with a sequel. The franchise has since expanded and has been listed as one of the last decade's best anime. It all starts at the Luna Nova Magical Academy, a high school to train girls into becoming powerful witches.
Inspired to become a witch by Shiny Chariot, Atsuko joins the school. But she faces many difficulties because of her background. Eventually, she succeeds when she gains the powerful magical relic Shiny Rod. With the legendary relic, she ensures to restore the prevalence of magic in the world.
The anime is a joyride of adventure for every mind. The story makes the audience feel for the character. While the smart humor never misses its mark. Visually appealing, the anime series is a must watch on Netflix.
9. Devilman Crybaby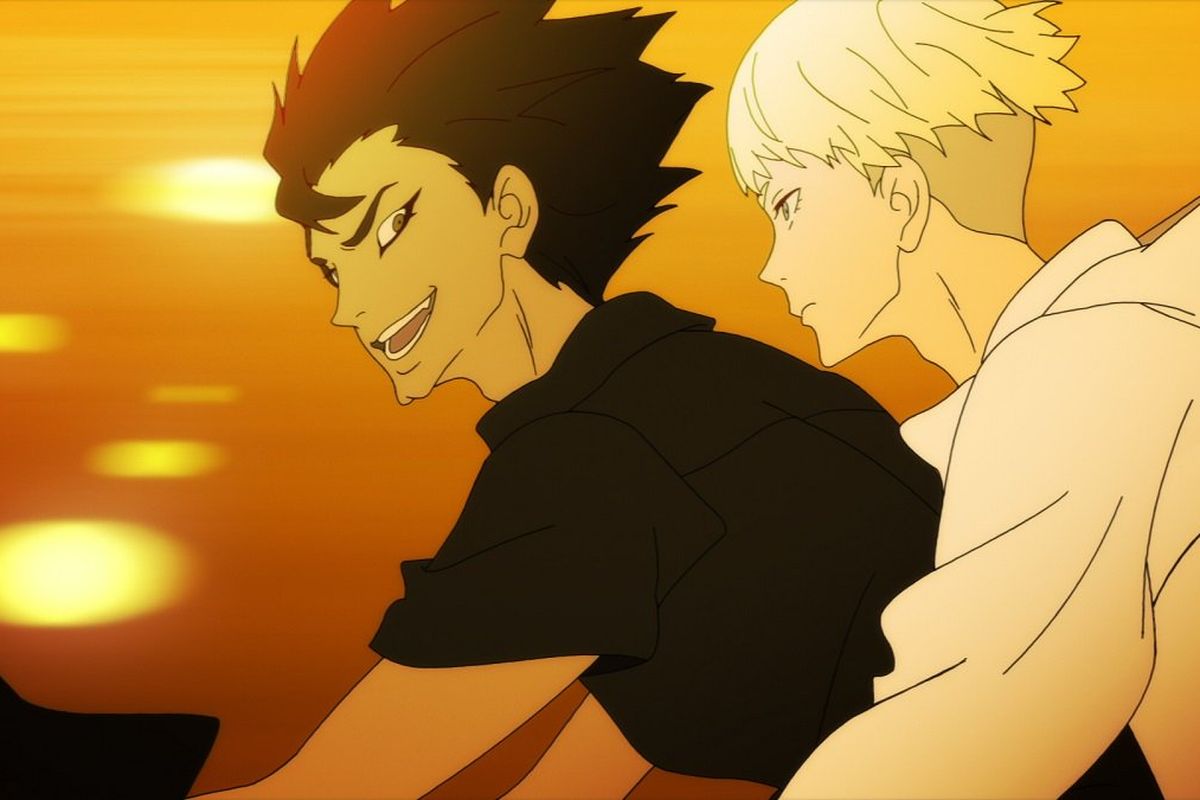 Director: Masaaki Yuasa
Writer: IchirōŌkouchi
Cast: Koki Uchiyama, Ayumu Murase, Griffin Burns
IMDb Rating: 7.9
Rotten Tomatoes Rating: 89%
A Netflix Originals, the series made its debut in 2018. Based on the manga series by Go Nagai, the anime seeks to explore the world created by the manga artist. The series takes place in modern-day Tokyo. It introduces the high school student Akira and his friend Ryo. The world is threatened by demons' race, which the world governments wish to keep a secret. As the friends try to expose the truth, they unleash a devil that can only be defeated by obtaining power.
As the social media post of the demon goes public, the world is plunged into chaos. With the threat of the demons still looming large, Akira unites one of the creatures and converts into half a demon. That is just the beginning of his troubles. Director Masaaki Yuasa perfectly blends Nagai's manga with the modern-day circumstances.
Netflix, which has the rights reserved for the series, is yet to reveal any information about the viewership of DevilmanCrybaby. But its critical acclaim and popularity among the fans paint the whole picture. The anime is sure not to disappoint subscribers wishing to watch it.
10. Lie in April
Director: Kyōhei Ishiguro
Writer: Takao Yoshioka
Cast: Natsuki Hanae, Risa Taneda, Ayane Sakura
IMDb Rating: 8.6
Rotten Tomatoes Rating: 88%
The light-hearted, romantic drama is a blissful watch in these hard times. Depicting Kosei and Kaori's story, the anime is based on a popular manga series of the same name. Kosei is a gifted young pianist whose life turns upside down following the death of his mother.
Unable to return to his art, he decides to spend his life in isolation. Just when all hope seemed lost, Kaori enters his life. She is a flamboyant violinist who teaches Kosei to love music again. She can make him cheerful once again, and they fall in love. The anime title received great praise for its depiction of love, loss, and rejection. Its success also resulted in the creation of a live-action movie based on the manga.
11. Death Note
Director: Tetsurō Araki
Writer: Toshiki Inoue
Cast: Mamoru Miyano, Nakamura Shidō II, Alessandro Juliani,
IMDb Rating: 9.0
Rotten Tomatoes Rating: 100%
It won't be wrong to say that Death Note is among the best animes of all time. It certainly is one of the best anime series on Netflix. Based on a popular manga by TsugumiOhba, the animes asks pressing questions about morality. Together with a suspenseful plot and unexpected twists, the series is a favorite of many. It all begins with a high school student, Light Yagami, coming across a curious notebook.
He quickly learns to kill people by writing their name and knowing their face in the notebook. The Death Note, which is owned by "Shinigami" Ryuk, becomes his tool to eradicate this world's criminals. But as convicts all over begin to drop like flies, suspicions arise. Finally, he meets his match in "Kira," trying to find the person behind these murders. Highly fascinating, the 37 episodes long series does not give a single dull moment. And given it's a pop culture icon, you need to catch the anime series right away.
12. Fate/Zero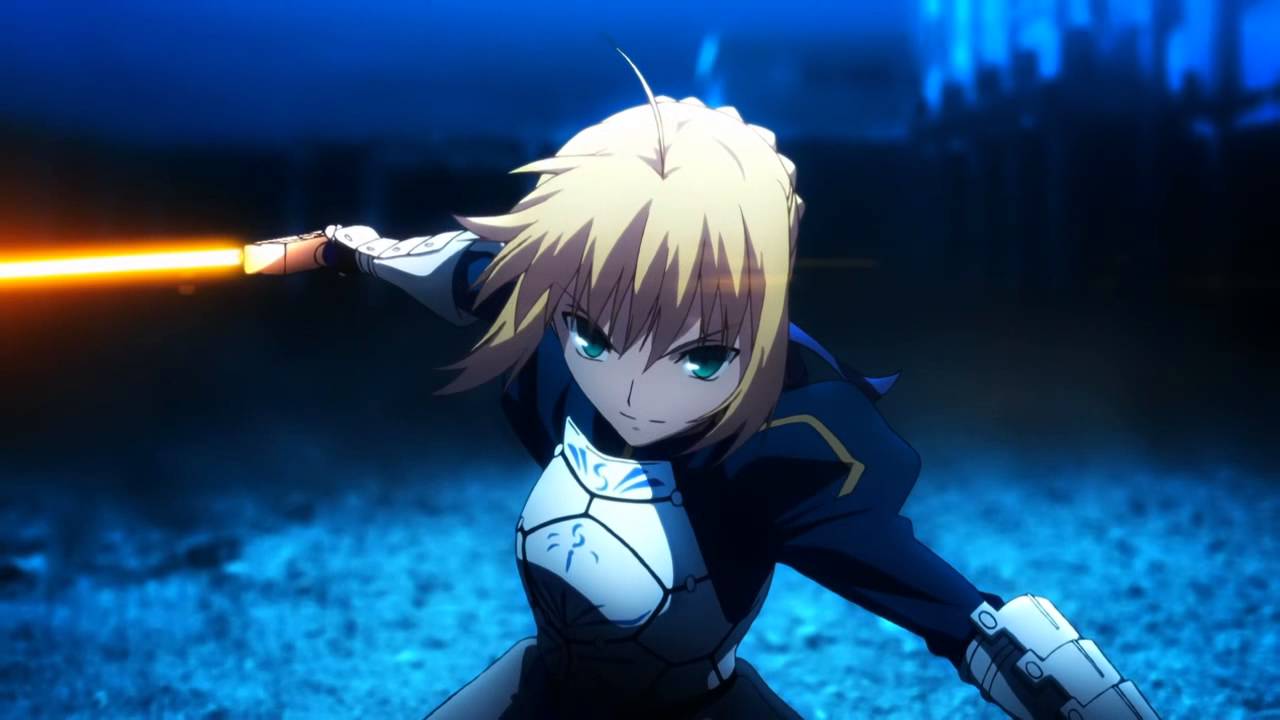 Director: Ei Aoki
Writer: Akira Hiyama, Akihiro Yoshida
Cast: Ayako Kawasumi, Kari Wahlgren, Sayaka Ôhara
IMDb Rating: 8.3
Rotten Tomatoes Rating: 87%
Just everything about this fast-paced anime series is amazing. Prequel to the Fate/Stay Night, fans of the series will have much to like about the 25 episodes long show. The anime projects a story with characters having deep motivations and a narrative that is inspiring. The audio track sets your heart pumping during the action scenes. It is certainly a treasure field for fans of the action genre. The anime begins ten years before the events of the original series.
Fuyuki City prepares for the Fourth Holy Grail War. A battle royale where mages summons souls of heroes to fight one another. The winner wins the Holy Grail. But the prize has the ability to grant any wish, but the cost is heavy. The anime projects deep questions about humanity and sets up the sequel series perfectly. So if you are willing to catch an unconventional yet epic show, you know by now which website to visit.
13. Blue Exorcist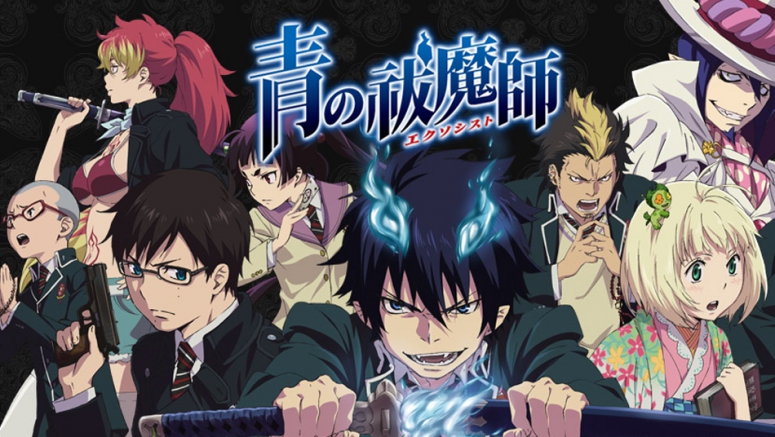 Director: Tensai Okamura
Writer: Ryōta Yamaguchi
Cast: Johnny Yong Bosch, Bryce Papenbrook, Sam Riegel
IMDb Rating: 7.5
Rotten Tomatoes Rating: 79%
Streaming on Netflix right now, Blue Exorcist made its debut in 2011. The best part about the anime is that it takes itself seriously. The dark and gritty series keeps you guessing about its next move. Based on a popular manga of the same name, the story revolves around the Okumura brothers, Rin and Yukio. Shiro Fujimoto raises them, but Rin quickly discovers the brothers to be Satan's sons.
When Satan kills Shiro, Rin uses the Kurikara sword to gain demonic powers. He enrolls into the prestigious True Cross Academy, intending to gain vengeance on Satan. Despite its short number of episodes, the anime constantly keeps you on edge. The show makes use of suspense to great effect in building up your anticipation.
14. Hunter x Hunter
Director: Kazuhiro Furuhashi
Writer: Nobuaki Kishima
Cast: Erica Mendez, Mariya Ise, Erika Harlacher
IMDb Rating: 8.9
Rotten Tomatoes Rating: 100%
You must have heard of the series by now. Streaming on Netflix, Hunter X Hunter is one of the most popular anime series of all time. Created by manga artist Yoshihiro Togashi, the original anime, with 62 episodes, made its debut in 1999 and continues to be a classic. Filled with morally ambiguous characters, it is hard to decide whom to root for. Hunters are trained professionals in the world of the series who explore the world, searching for beasts, treasures, and criminals.
Gon Freecss is the son of hunter Gin Freecss who abandons him at a young age. Unfazed, he follows the footsteps of his father to become a Hunter as well. In his path, he meets multiple others like him, as he can learn his world's cynic reality. The anime title is a stunning piece of art. From nuanced details to visual imageries, superlatives fail to capture the brilliance of the show. If you are new to anime, this is the series, to begin with.
15. One Piece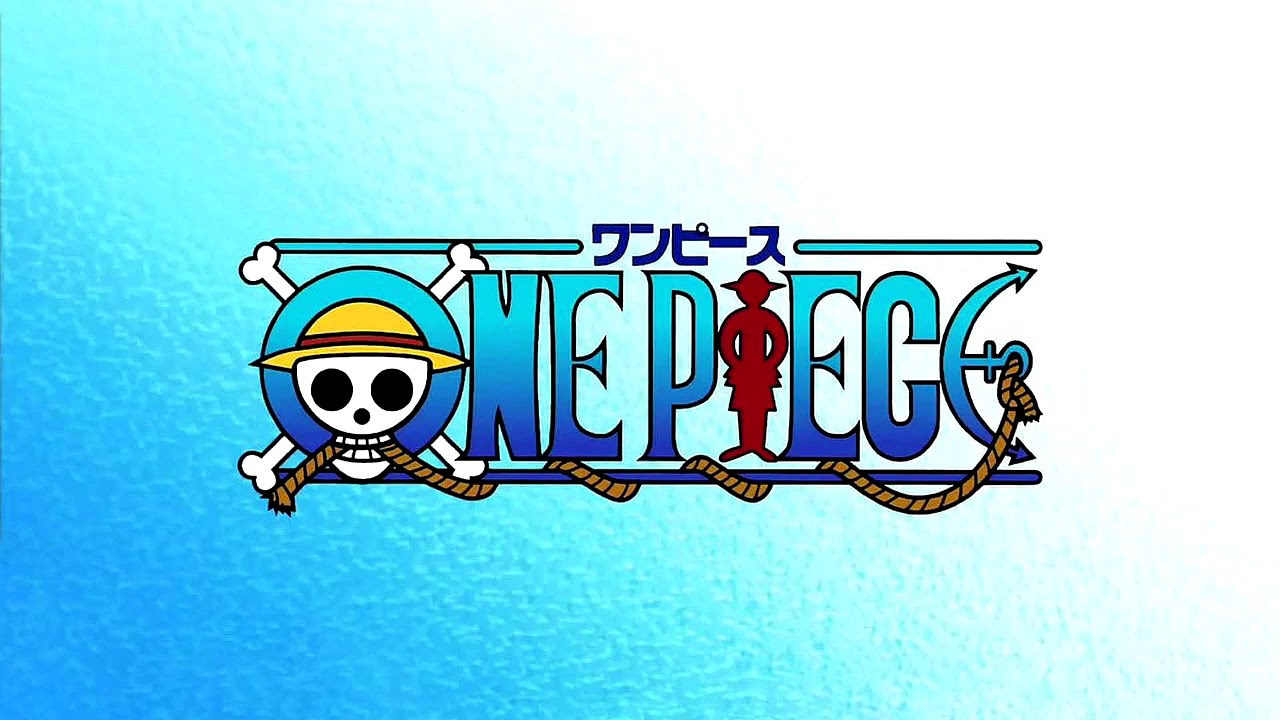 Director: Munehisa Sakai, KônosukeUda
Writer: Eiichiro Oda
Cast: Mayumi Tanaka, Tony Beck, Laurent Vernin
IMDb Rating: 8.7
Rotten Tomatoes Rating: 94%
There is just so much to love about Japanese anime. The successful manga has been expanded into multiple films and series. Obviously, the anime remains etched in our mind for its protagonist Monkey D. Luffy. He has only dreamt of becoming the greatest pirate on the planet. The series kicks off with him setting out on the search of One Piece.
Along the way, his makeshift crew expands as he learns to value each one of them. The anime currently on Netflix is about friendship as it is about adventures and Monkey D. Luffy messing up. Trust us, and he does a lot of truly crazy stuff. The series, ever since its inception in 1999, has been rated as one of the best. And even after 950 episodes, One Piece continues to hold its position. You can catch the series on Netflix easily, and with the lockdown not looking to end, and it will be great fodder for your mind.
16. Violet Evergarden
Director: TaichiIshidate
Writer: Reiko Yoshida
Cast: Daisuke Namikawa, Yui Ishikawa, TakehitoKoyasu
IMDb Rating: 8.4
Rotten Tomatoes Rating: 88%
The light novel by Kana Akatsuki first made its debut in 2014. Thereafter it received massive support in Japan, and the original anime was released in 2018. The anime was impressed quickly with its amazing animation and soon found a home on the Netflix website. Violet Evergarden had been in the army for a long. Fresh out of it, she tries to make sense of her civilian life and fit in.
But her mind continues to linger on Major Gilbert. He was her closest ally and a mentor. But what she could not forget was his last words to her, confessing his love. The mini-series remained on air for just one season. But its detailed visuals and appealing story are sure to stay with you for a long time.
17. Japan Sinks 2020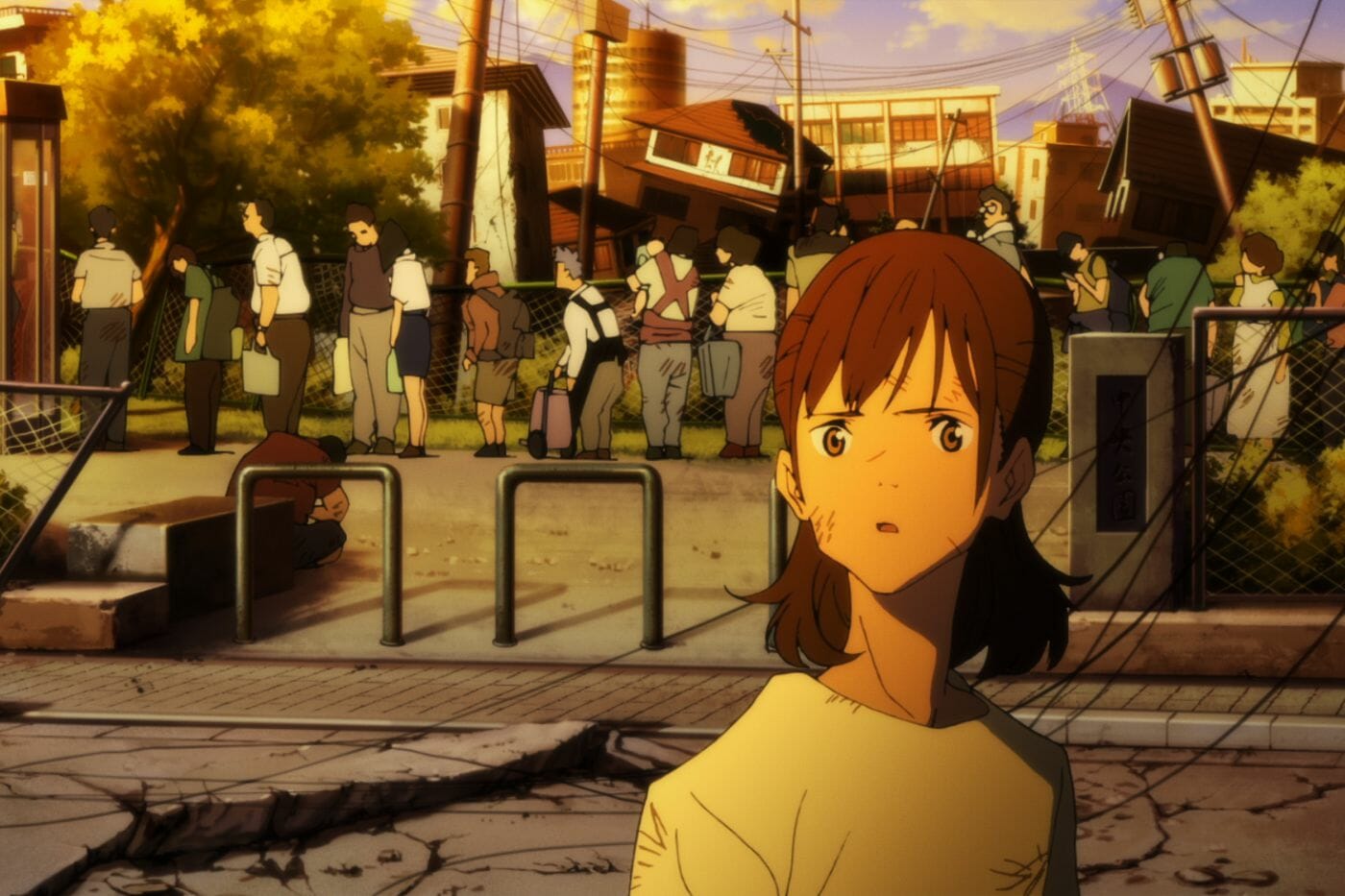 Director: Pyeon-Gang Ho
Writer: Toshio Yoshitaka
Cast: Ryan Bartley, Billy Kametz, Faye Mata
IMDb Rating: 6.9
Rotten Tomatoes Rating: 70%
Japan Sinks 2020 is a gem of an anime series. With Masaaki Yuasa behind the lenses, the series shows distinct nuances of his direction. The show made its debut on Netflix, right in the middle of last summer. Fans of the manga were immediately blown away by the stunning visuals and brilliant score. The series begins shortly after the conclusion of the Tokyo Olympics 2020.
As a massive earthquake hits the country, Japan spirals into chaos. The ten episodes long mini-series depicts the horrors of modern catastrophes. The havoc can wreck. Simultaneously, the Netflix series can depict human steadfastness and solidarity in the face of impending doom. The series manages to live up to the manga's cultural expectations and is a treat to watch.
18. Robotech
Director: Carl Macek
Writer: Carl Macek
Cast: Carl Macek, Tony Oliver, Melanie MacQueen, Edie Mirman
IMDb Rating: 8.5/10
Rotten Tomatoes: 100%
Carl Macek is dead, yet his Robotech will live always. The previous Heavy Metal magazine author and Lucasfilm advertiser for Star Wars achieved a splendid, modest vision in 1985: binding together three irrelevant Japanese arrangement that all had underhanded outsiders, changing robots, and lathery drama, and bringing them into the U.S. as one TV show, Robotech. Like the very best space dramas, it caught children's consideration with both science fiction activity and intemperate horniness.
A significant part of the show's contention rotates around the way that the outsiders can't understand that people bone now and then. It's goofy! It's likewise virtuoso.
19. Gargantia on the Verdurous Planet
Director: Kazuya Murata
Writers: Deborah Crane, Norimitsu Kaiho, Kazuya Murata
Cast: Fabien Albanese, Janice Kawaye, Alan Lee
IMDb Rating: 7.4/10
Rotten Tomatoes: 93%
Since a definitive outcast of environmental change will be our relatives, everybody should watch this show about a suffocated Earth and the data and culture that moves washed away by it. This show begins when Ledo, a youthful fighter, is wormholes away to Earth similarly as he was going to lose a space fight with outsiders. He needs to acclimate to a language obstruction between his kindred people on Earth and the way that he grew up, reasoning the planet was an old legend. Gargantia has everything: activity, ecological subtext, a talking robot, and a few watchful unexpected developments.
20. Children of the Whales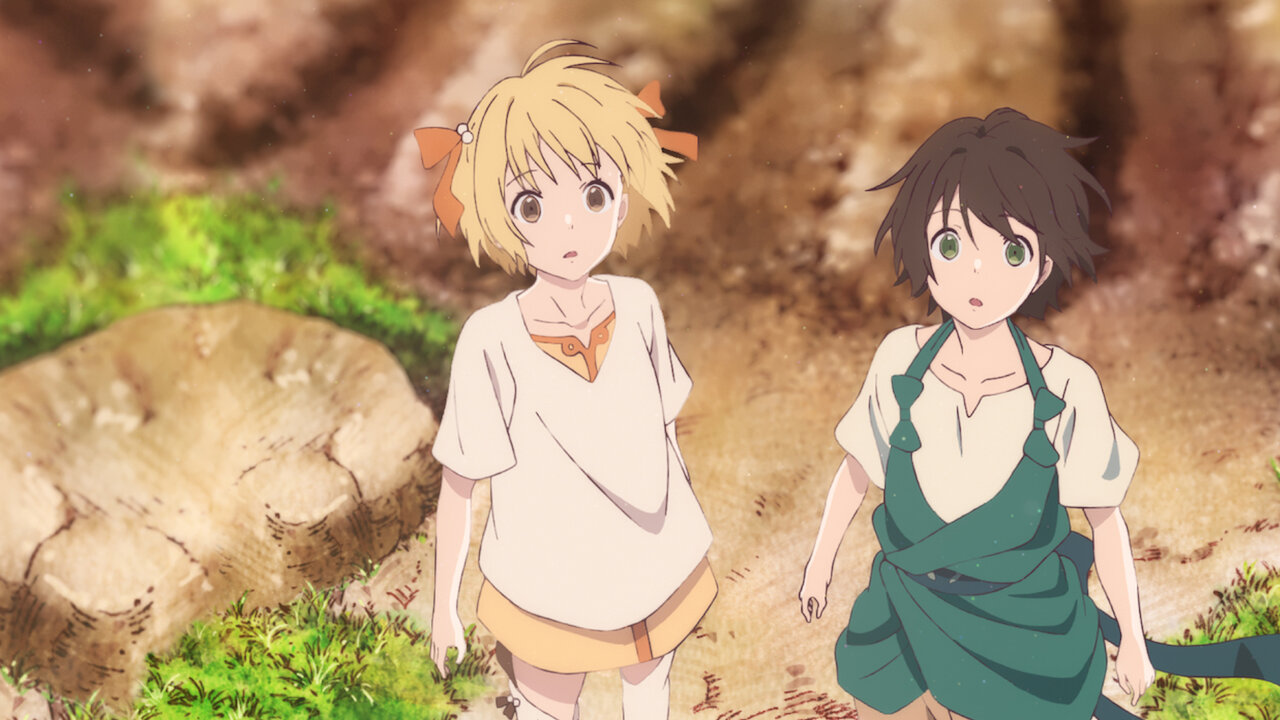 Director: Kyōhei Ishiguro
Writers: Michiko Yokote, Kyōhei Ishiguro
Cast: Tony Azzolino, Brian Beacock, Johnny Yong Bosch
IMDb Rating: 7.1/10
Rotten Tomatoes: 100%
Children of the Whales plays with the concept of a dystopian world racked by a natural debacle, this time as a worldwide desert rather than a sea. A pocket of survivors presently lives on a giant drifting city called the Mud Whale, and a dominant part of them created psychokinetic capacities.
Its 12 scenes investigate what happens when the Mud Whale experiences another island with totally different convictions and the contention that follows. And keeping in mind that that is all fascinating, its adapted movement, watercolor-like foundations, and moderate movement put the show in a class.
21. Gurren Lagann
Director: Hiroyuki Imaishi
Writer: Kazuki Nakashima, Tony Oliver, Shôji Saeki
Cast: Yuri Lowenthal, Kana Asumi, Steve Blum
IMDb Rating: 8.3/10
Rotten Tomatoes: 100%
In the event that steady and weak depictions of brothers make you go, Gurren Lagann will make you go. The show is stuffed with lines like "Put stock in a theme that has confidence in you," and comparable insistences between characters put resources into every others' self-completion. Those over-the-top suggestions pair pleasantly with its misrepresented movement and duels, including drill-molded robots called "Shooters." All that stated, in the same way as other shonen anime, Gurren Lagann stays a hazardous fave. Its ladies and gay characters experience the ill effects of an administration and terribly tenacious generalizations, however many still think of it as a work of art.
22. Neo Yokio
Director: Ezra Koenig
Writer: Ezra Koenig
Cast: Jude Law, Jaden Smith, Susan Sarandon
IMDb Rating: 5.8/10
Rotten Tomatoes: 77%
Mixed drinks, existential fear, style greatness, and squid-ink fettuccine become the dominant focal point in this anime featuring Jaden Smith, made by Vampire Weekend's Ezra Koenig, and storyboarded by Rurouni Kenshin and Mobile Suit Gundam UC's Kazuhiro Furuhashi. Its creation family and chatty broiling of realism through the wizardry utilizing preppy Kaz set it apart from most energized and true to life arrangement the same.
And keeping in mind that it's not actually progressive, the composing is new, its seven scenes don't exceed their welcome, and the voice cast is stacked with any semblance of Jude Law, Rashida Jones, Steve Buscemi, and Desus and Mero.
23. Soul Eater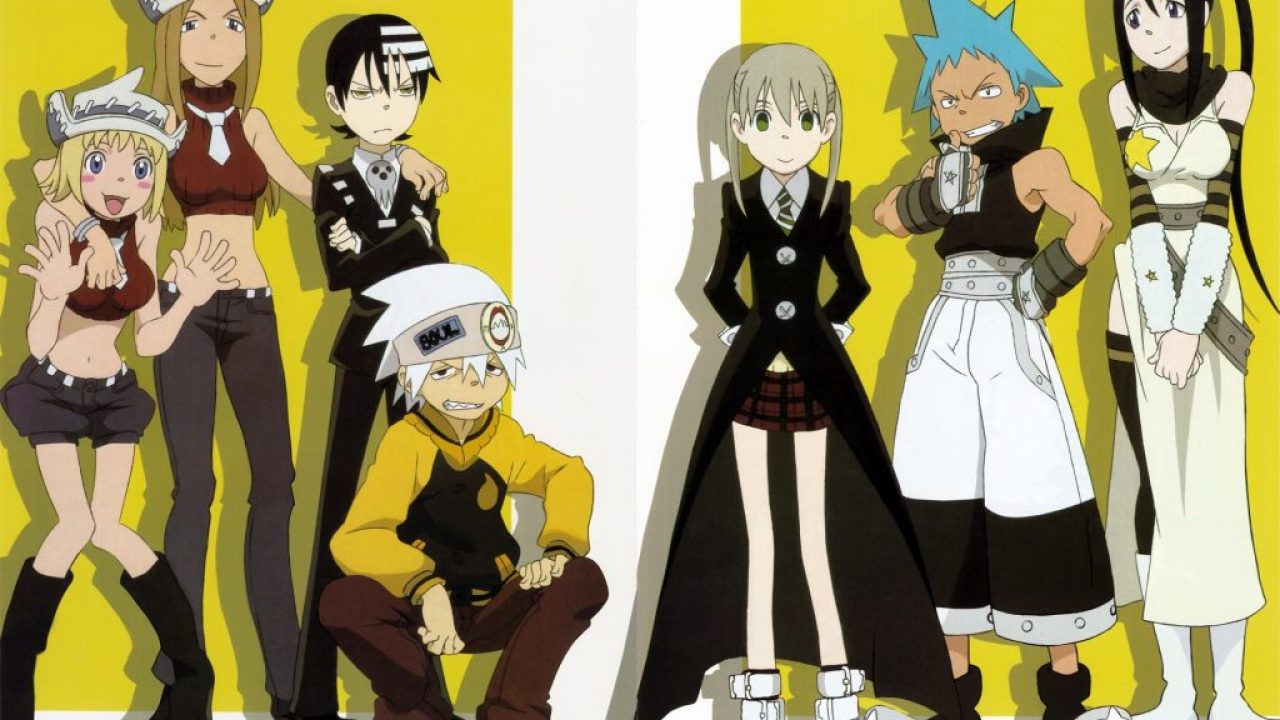 Directors: Takuya Igarashi, Yasuhiro Irie, Tensai Okamura, Takefumi Anzai
Writers: Atsushi Ohkubo, Akatsuki Yamatoya, Megumi Shimizu, Yoneki Tsumura
Cast: Laura Bailey, Chiaki Omigawa, Micah Solusod
IMDb Rating: 7.8/10
Rotten Tomatoes: 100%
This scrumptiously gothic interpretation of the Boarding School of Horrors saying places the understudies of Death Weapon Meister Academy responsible for hellfire's cleanup needs. Their work: to serve Death by guaranteeing the spirits of 99 abhorrent people and one witch prior to graduating to the following level. Soul Eater is an apparent jungle gym of Hot Topic references, horrifying shading plans, and foundation plans, and characters who relish in cooking one another.
24. Dragon Pilot: Hisone and Masotan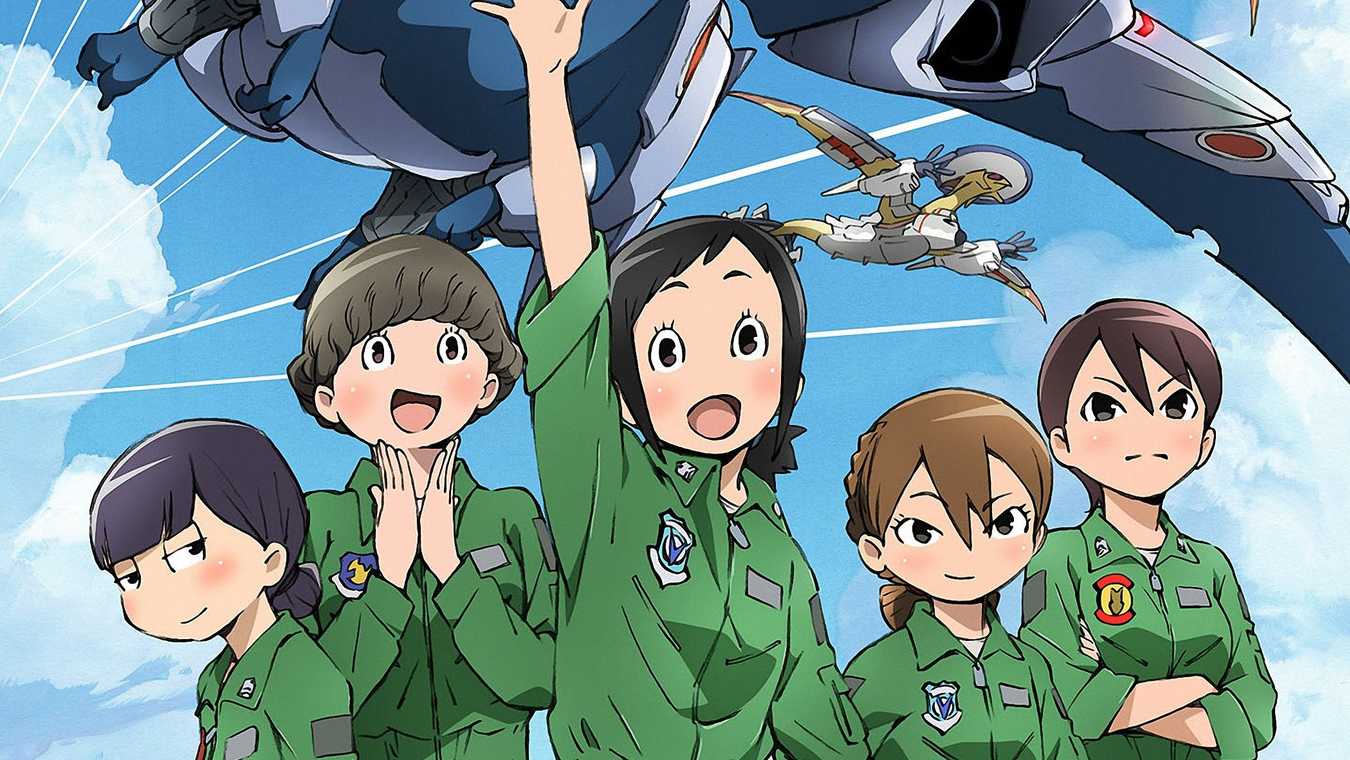 Director: Shinji Higuchi
Writers: Shinji Higuchi, Mari Okada
Cast: Misaki Kuno, Tomoyo Kurosawa, Matsunojo Kanda
IMDb Rating: 6.9/10
Rotten Tomatoes: 70%
In Dragon Pilot, mythical beasts cover up inside airplanes and are directed by young ladies from inside the monster's throat in the wake of getting gulped down. They additionally love eating phones and look lovably nestle commendably. No other anime arrangement looks very like Dragon Pilot's cleaned up character plans and its grainy foundations that get back to vintage film photography. The flight arrangements commonly include complex, completely enlivened fly to-monster changes, and the scale and speed that the specialists figure out how to pass on in every scene are inebriating.
25. Code Geass: Lelouch of the Rebellion
Director: Gorō Taniguchi
Writer: Ichirō Ōkouchi
Cast: Johnny Yong Bosch, Yuri Lowenthal, Jun Fukuyama
IMDb Rating: 8.6
Rotten Tomatoes: 100%
Lelouch vi Britannia was an intoxicatingly talented political controller with mind-control powers who is on a mission of retribution against his family, which leads the world. Code Geass has a science-fiction battle, regulatory double-crossing, high schooler parody, and a future where colonialism and standing frameworks keep the general population underneath. Like basically every progressive ever, Lelouch isn't especially honorable in his interest to oust the intensity of the family he is offended from. However, he is entrancing to watch.
Ever since Netflix decided to widen its reach into anime, it has not made a single poor choice. The list of classic and popular modern anime is a delight for fans of the genre. And the fun is far from finished, though.
As the streaming services have already lined up, new anime titles like Rilakumma's Theme Park Adventure and with much other show's rights reserved by the streaming giant now is a great time to become one of its members. The media source also comes packed with multiple features like its autoplay settings and captions settings to enhance the viewing experience. And with ample time on our hands to kill, nobody is going to complain.