Written by Tomohiro Suzuki' One-Punch Man' is pretty much what it sounds like. We have a bald man named Saitama who can defeat his opponents with a single punch. He is so powerful that he becomes tired of fighting the same opponent throughout his life.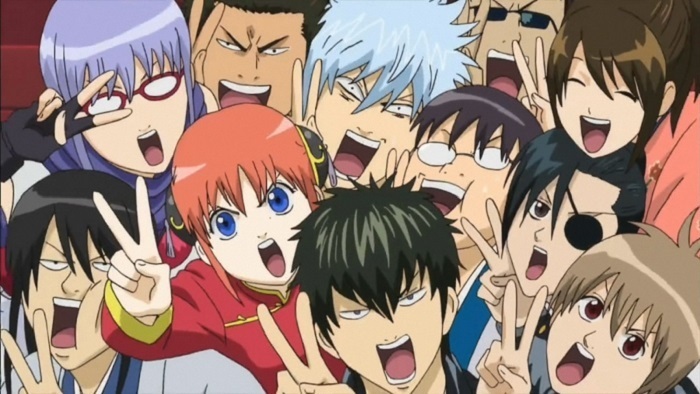 Because it's hardly very enjoyable when a person like him can knock up opponents with only one punch, is it? Regardless, Saitama has a golden heart, and we follow his everyday exploits as a hero, as the man who punches his foes.
One Punch Man is now one of the most engaging TV shows on the air. It's an addicting series that's really impossible not to binge in one sitting, combining ridiculous action with deadpan humor and a strangely human hero.
If you have watched one punch man and liked it, here are some suggestions having similar content to this one. Continue reading the article to know, and don't forget to comment on your favorite.
Mob Psycho 100
Mob Psycho 100 is a must-see for fans of One Punch Man. ONE, the same manga artist as One-Punch Man, also wrote and drew the action-comedy manga.
The manga series has 16 volumes published between 2012 and 2017, which have been converted into two seasons of the anime series.
Mob Psycho 100 follows Mob, a junior high schooler who struggles with studies, athletics, and getting along with others.
However, it is discovered that he is the most powerful esper with psychic abilities. Both Mob Psycho 100 and One-Punch Man center on main characters that appear unassuming yet possess remarkable abilities.
Assassination Classroom
Assassination Classroom is a one-of-a-kind anime series that One-Punch Man fans should see. The original action and comedy manga was serialized in Weekly Shonen Jump between 2012 and 2016, and an anime adaptation was developed with 22 episodes in the first season and 25 episodes in the second season between 2015 and 2016.
Assassination Classroom takes place in a junior high school class full of underperforming and delinquent adolescents. One day, the yellow octopus-shaped monster named Korosensei is put in charge of the hopeless class.
Korosensei sets his students in the class to murder him, who possesses a range of supernatural talents, or else he will destroy the earth.
Boku No Hero Academia
It has a similar comedy script to One Punch Man. Via the diversity of characters and their powers, the MC's battles to overcome his own handicap through tactical savvy, and some well-animated battle scenes supported by a solid score, the series makes up for a poor start.
It's just good old-fashioned shounen excitement and charm, with likely a lot more to come in future seasons.
The Disastrous Life Of Saiki K
The narrative of The Disastrous Life of Saiki K. is similar to that of One-Punch Man in that both center on overpowering protagonists who are bored with their own omnipotence.
 The Disastrous Life of Saiki K. delves into the domain of psychokinesis rather than superheroes. Kusuo Saiki, a young and brilliant psychic, wishes to live a regular life, but his abilities continue to attract strange characters one after the other.
Gintama
Gintama is another shounen anime series with a lot of humor and odd characters. Gintoki, the protagonist, is incredibly laid back and enjoys reading manga, similar to Saitama in One Punch Man. Gintama, like OPM, parodies other shounen anime series, such as One Piece and Dragon Ball Z.
Bobobo-bo Bo-bobo
Bobobo-bo Bo-bobo, like One Punch Man, parodies every shounen stereotype in the dumbest way imaginable. While both Bobobo-bo Bo-bobo and Saitama are powerful characters, only one is covered in hair and can smack sense into the evil guys.
Both series are incredibly entertaining and feature a diverse array of characters that break the pattern of the traditional Justice League.