In recent times, anime as a genre and the anime industry has had tremendous growth in terms of its viewership. Anime comes with a wide variety of settings, plots, and tropes. However, the animes with high school settings are a different story altogether. Their popularity has skyrocketed in recent times. This jump in popularity has not come as much of a surprise since the majority of the consumers and anime fans are teenagers and young adults.
Anime shows set in high school have also risen up to the challenge of variety and popularity and have come with a wide assortment of plots and tropes ranging from comedy, high school romance, magical academies, relatable 'slice of life stories,' and a lot more. In fact, there are too many available to watch for anime viewers. It becomes a tad bit difficult to choose the good ones to watch.
However, no worries at all; here we bring you the 25 most popular and must-watch amines to binge on and indulge in.
25. Dragon Ball
Director – Minoru Okazaki, Daisuke Nishio
Writer-Toshiki Inoue, Takao Koyama
Voice Cast- Christopher Sabat, Sean Schemmel, Bradford Jackson, Mike McFarland
IMDb Rating- 8.6
Rotten Tomatoes Score-
Streaming Platform- Hulu
Possibly the most popular anime series in the anime world is the dragon balls series. Originally adapted from a manga series, it is an action-packed supernatural intergalactic fighter animation series.
Goku, a monkey-tailed teenager, starts his journey to find the legendary dragon balls to summon the dragon Shenron, who can fulfill any desire of the summoner.
On his journey, he meets many more creatures, some rivals, some villains like the Demon lord, and also some allies, including a shape-shifting pig, Oolong, a teenage science prodigy, Bulma, Chi-Chi, a human princess apart from others.
Fights, training, power of dragon balls all culminate into one great anime show. To the ecstasy of its fans, sequel series like Dragon Ball Z, etc., have also been released, resulting in a grand set of intergalactic fighter universes.
24. Boku no Hero Academia
Director- Kenji Nagasaki, Masahiro Mukai among others
Creator- Kohei Horikoshi
Voice Cast-Justin Briner, Christopher Sabat, Clifford Chapin,
IMDb Rating- 8.4
Rotten Tomatoes Score- 100
Streaming Platform- Netflix
Everyone loves superheroes, especially the kids. What if we live in a world where being a superhero is the norm? Of course, everyone who loves superheroes would be ecstatic. Izuku Midoriya is one such superhero fan. However, in a world full of people who have 'Quirks,' he is sad that he isn't one of them.
An act of kindness, however, invites the blessings of the supreme superhero, All Might, and he is now eligible to go to UA Academy too. It is, however, to see whether being a superhero is as rosy as his eyes see. Join in on Midoriya's journey to be a superhero with this action-packed anime series with ninjas and superheroes training to be the best.
23. The Disastrous Life of Saiki K
Director- Hiroaki Sakurai
Creator- Shūichi Asō
Voice Cast- Jerry Jewell, Kyle McCarley, Chuck Huber, Morgan Garrett, Chris Patton, David Wald,
IMDb Rating- 8.4
Rotten Tomatoes Score- 78
Streaming Platform- Netflix
High School is fairly challenging for the students. However, what if the high school student has psychic abilities? Will it make the challenging experience of being a high school student a smooth cut of the hot knife over butter?
The Japanese anime series, The Disastrous Life of Saiki K, chronicles the life and experiences of Kusuo Saiki, who is a powerful psychic in PK Academy. With telekinesis, pyrokinesis, telepathy, levitation, x-ray vision, mind control, psychometrics, and a plethora more psychic powers under his belt, he experiences his high school life.
Will the powers make it better, or is hilarity bound to ensure it? Don't wait to find out.
22. Azumanga Diaoh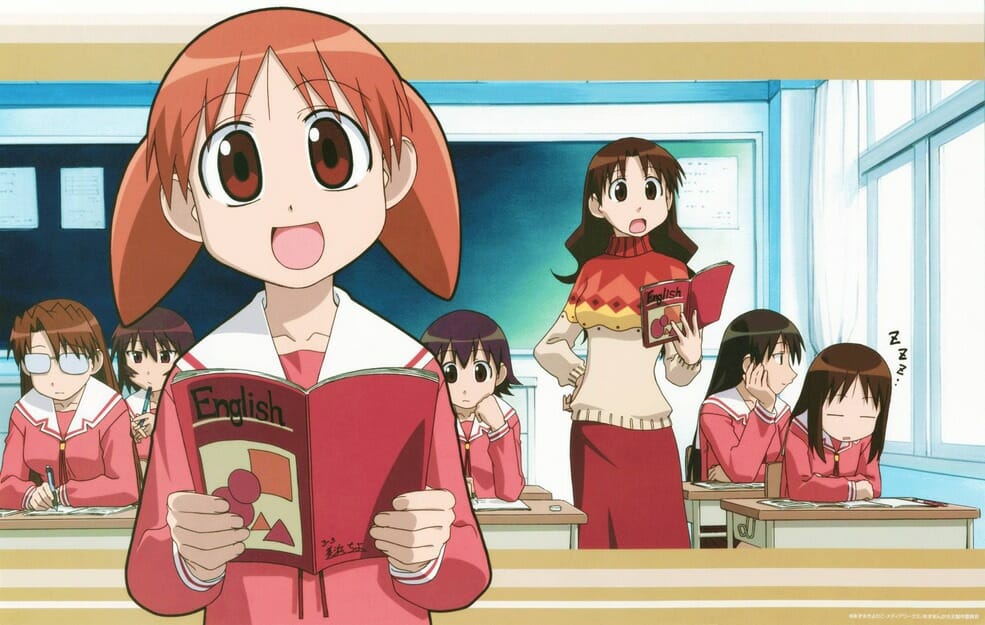 Director- Hiroshi Nishikiori
Creator- Kiyohiko Azuma
Voice Cast-Jessica Boone, Kira Vincent-Davis, Mandy Clark, Nancy Novotny, Christine Auten, Allison Sumrall, Tiffany Grant, Luci Christian, Monica Rial, Andy McAvin
IMDb Rating- 8.3
Rotten Tomatoes Score- 83
Streaming Platform- Just Watch
A perfect 'slice of life' Japanese Animated series, this series is a wholesome experience. It follows the daily Japanese school life of six of the girl students, each of them with their own quirks and two teachers—a perfect portrayal of Japanese school culture.
With regular tests, assignments, teasing, friendships, lectures, and everything in between, this is a perfect mix of comedy, camaraderie, and comfort watch for the audience and one of the best high school anime.
21. Great Teacher Onizuka
Director- Noriyuki Abe, Kino Abe
Writer- Tôru Fujisawa
Voice Cast- Steve Blum, Wataru Takagi,
Dorothy Elias-Fahn, Tom Fahn, Wendee Lee, Philece Sampler
IMDb Rating- 8.5
Rotten Tomatoes Score-
Streaming Platform- Netflix
What happens when an ex-biker gang leader reforms? Bringing a most refreshing reform story, this anime series aired in 1999-2000 is the story of how Onizuka Eikichi, an ex-biker gang leader and gangster, has a change of heart and decides to become the best teacher in Japan.
With an eyebrow-raising teaching style and a weakness for pretty girls, how will a reformed, virgin, 22-year-old gangster teach a classer and all the students that have been known to drive teachers to resign? Will the most rowdy student be able to become the best teacher to the high school students?
Tune in to this bumpy ride this 'Great Teacher Onizuka' is sure to have.
20. Nichijou
Director- Tatsuya Ishihara, Taichi Ishidate, among others
Creator- Keiichi Arawi
Voice Cast- Morgan Garrett, Leah Clark, Brittany Lauda, Monica Rial, Jad Saxton, Anthony Bowling
IMDb Rating- 8.3
Rotten Tomatoes Score-
Streaming Platform- Amazon Prime
Produced by Kyoto Animation, this high school anime series is set in the town of Tokisadame and follows the daily lives of many of its residents. The prime arc of the story among all those is of an anxiety-ridden Android Nano.
She wishes to attend a high school, and her plot thickens with the constant fear of her being exposed as one. An endearing and good high school anime, this would be a comfortable watch.
19. Ouran High School Host Club
Director- Takuya Igarashi, Yuu Nobuta
Writer- Yoji Enokido, Bisco Hatori
Voice Cast- Vic Mignogna, J. Michael Tatum, Todd Haberkorn, Caitlin Glass, Greg Ayres
IMDb Rating- 8.2
Rotten Tomatoes Score- NA
Streaming Platform- Netflix
Boys and an exclusive boys club in a prestigious school, of course, this is going to be interesting. When boys at Ouran High School Host Club witness a vase being broken down by Fukioka Haruhi, they give two options, repay the expenses or join the club of the six most handsome students of the school.
Of course, Fukuoka Haruhi, who has reached here at this expensive school with grit and financial burdens, chooses to join, not knowing the nature of the 'Host Club.' The twist in the trope is that even the members of the club have something to know. Fukuoka Haruhi is not a boy but a girl. Hilarity is on obviously in store. What is in store? Binge on the series to know.
18. Koe no Katachi (A Silent Voice)
Director- Naoko Yamada
Creator- Yoshitoki Ōima
Voice Cast- Robbie Daymond, Lexi Cowden, Kristen Sullivan, Graham Halstead, Amber Lee Connors, Kira Buckland
IMDb Rating- 8.1
Rotten Tomatoes Score-
Streaming Platform- Netflix
Produced by Kyoto Animation, this Japanese Animated drama movie is a beauty. Citing a story of sin and redemption, penance and redemption, forgiveness and kindness, it follows how Shoya Ishida, a high school student contemplates suicide. However, he decides to atone for his sins first.
A flashback shot shows how he allowed the bullying of a deaf girl, Shoko Nishimiya, in the elementary section of the same school and was, as a result, solely ostracised even though he was not the only one. He was now friendless, lonely, and sad.
He, therefore, decides to ask for forgiveness from Shoko. It is his story of sin, guilt, penance, and ultimately redemption and Shoko's tale of suffering, forgiveness, and developing self-worth and self-respect. Among high school romances, this is an absolute gem.
17. Rascal Does Not Dream of a Bunny Girl Senpai
Director- Sōichi Masui
Creator- Hajime Kamoshida
Voice Cast-Asami Seto, Atsumi Tanezaki, Yurika Kubo, Kaito Ishikawa
IMDb Rating- 8.1
Rotten Tomatoes Score- 92
Streaming Platform- Netflix
Sakuta Azusagawa is a certified loner. However, he is a different kind of loner. While hanging out in the library, he comes across a girl in a bunny outfit. Strange enough that her outfit is, what is even stranger is that she is not visible to anyone else. Who is she? Why does only Sakuta able to see her? A mysterious element in play, this would be great for fantasy and suspense lovers.
16. Mightiest Disciple Kenichi
Director- Hajime Kamegaki
Writer- Yoshiyuki Suga
Voice Cast- Leah Clark, Chris Cason, Tomoko Kawakami, Cris George
IMDb Rating- 8.1
Rotten Tomatoes Score-NA
Streaming Platform- Amazon Prime
This is the story of a high school student who went from being a bully to a full-fledged martial arts student, and a great one at that. Kenichi Shirahama had always been bullied, and he had always been passive.
All of this changes when he meets Miu Fūrinji, from whom he learns the basics of martial arts—a dojo house of various martial arts, Ryōzanpaku, is run by Miu and her ancestors and family. He becomes a full-fledged disciple of the Ryōzanpaku. Join in on the adventures of him becoming the 'Mightiest Disciple.'
15. Assassination Classroom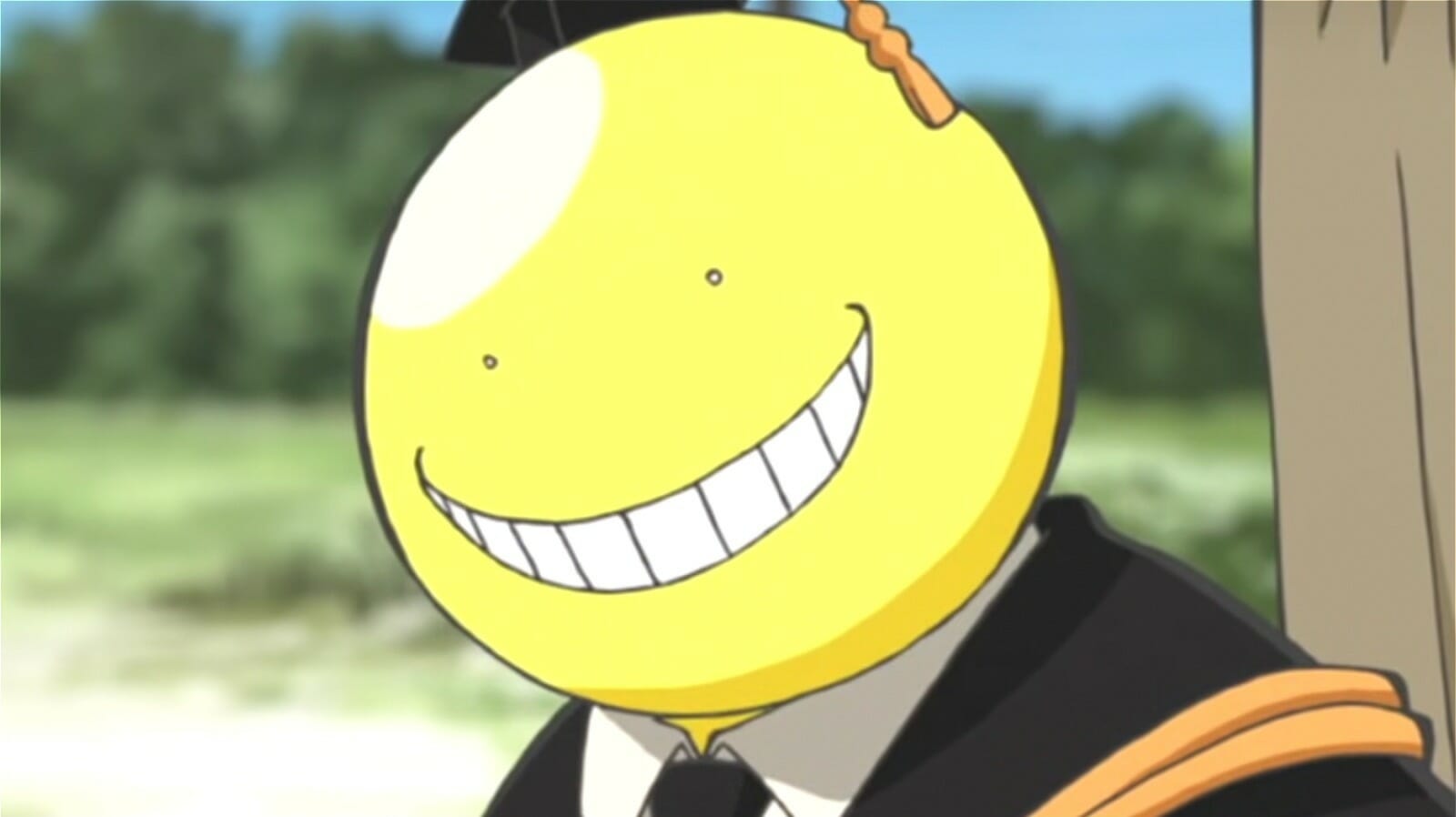 Director – Seiji Kishi
Creator – based on Yūsei Matsui's manga series of the same name
Voice Cast- Lindsay Seidel, Sonny Strait, Jun Fukuyama, Mai Fuchigami, Nobuhiko Okamoto,
IMDb Rating- 8
Rotten Tomatoes Score- 70
Streaming Platform- Netflix
Classrooms witness lectures given and assignments assigned. However, this series has a classroom with a different assignment altogether. In a world of a permanent crescent moon and rest destroyed by the dangerous creature, the Earth has only a year before it meets the same fate.
However, this dangerous creature, a seemingly harmless smiley-faced octopus named by all as Karosensei, offers the Earth a second chance. Daring anyone to kill him, he grants the chance to class 3 E at Kunugigaoka middle school to learn from him how to assassinate him.
A teacher, laden with superhuman abilities, to kill within a year is how Assassination Classroom begins. Tune in to know if they succeed in this ticking adventure.
14. Todadora
Director- Tatsuyuki Nagai
Creator- Yuyuko Takemiya
Voice Cast-Rie Kugimiya, Junji Majima, Yui Horie, Cassandra Lee Morris
IMDb Rating- 8
Rotten Tomatoes Score- NA
Streaming Platform- Netflix
Grumpy and Sunshine, probably the most popular dynamic in a variety of genres, is the highlight of this high school anime. Ryuji Takasu is a lonely and frustrated high school student who lives with his mother and has negligible social outreach courtesy to his outwardly intimidating persona, even though he wishes to have one.
Taiga Aisaka is another of the students. She is just the opposite of Takasu. Temperamental and chirpy, equipped with a silver tongue, a contrast to her outwardly petite and innocent appearance, she and Takasu instantly are at loggerheads with each other.
Will the opposites in them be able to germinate the seeds of friendship? Follow the journey of their constant bickering, and you will be left in splits of laughter.
13. Komi Can't Communicate
Director- Ayumu Watanabe, Kazuki Kawagoe
Writer- Deko Akao
Voice Cast- Amber Lee Connors, Kyle McCarley, Skyler Davenport, Cristina Vee
IMDb Rating- 7.8
Rotten Tomatoes Score- 85
Streaming Platform- Netflix
Appearances are often deceptive. This romantic slice-of-life comedy is an apt example.
When Shoko Komi joins the prestigious and elite Itan Private High School, she elicits an overwhelmingly positive response courtesy of her beauty, grace, and poise. It is only a very average student, Hitohito Tadano, who notices what's behind the looks.
She is silent not because of her Grace or poise but because she has a communication disorder and social anxiety, thus the title of the series. In order to help her overcome it, Tadano promises that he will help her get 100 friends. How will they both make it happen?
Hop onto this wholesome comfort ride through their adventures.
12. Daily Lives of High School Boys (Danshi kôkôsei no nichijô)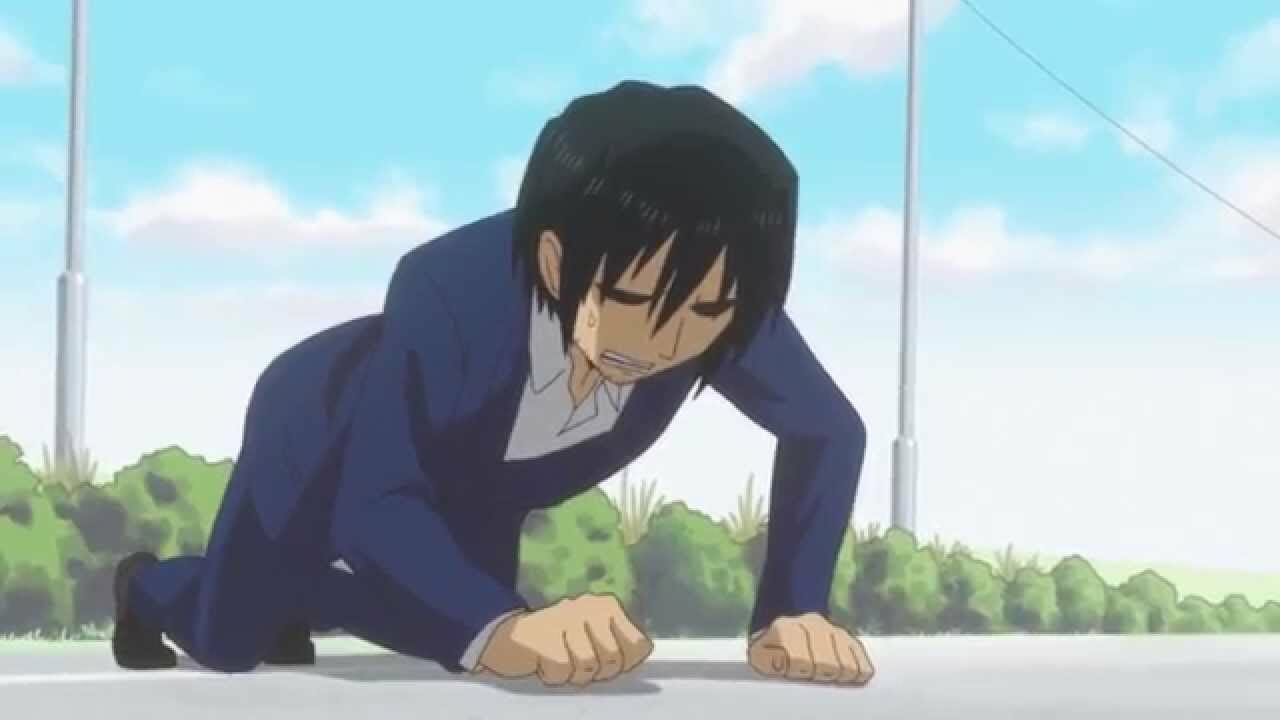 Director- Shinji Takamatsu, Ai Yoshimura, among others
Writer- Shinji Takamatsu
Voice Cast- Miyu Irino, Kenichi Suzumura, Tomokazu Sugita
IMDb Rating- 7.8
Rotten Tomatoes Score-
Streaming Platform- Netflix
High school is the hotspot of mischief, fun, and peels of laughter. Similarly, this Japanese Animated comedy series brings you a good look at the daily life of high school boys, Tadakuni, Hidenori Tabata, and Yoshitake Tanaka of Sanada North Boys High School, who are close friends and masterminds of a variety of hijinks that ensue in their school. Join in on the mischief of each high school boy with this comedy series.
11. ReLIFE
Director – Satoru Kosaka
Writer- Michiko Yokote, Kazuho Hyōdō
Voice Cast-Micah Solusod, Jeannie Tirado, Josh Grelle, Alexis Tipton
IMDb Rating- 7.8
Rotten Tomatoes Score- NA
Streaming Platform- Netflix
When everything seems disappointing, and we feel like we need a start over, this series comes to mind. A series of sci-fi anime genres, this is the story of Arata Kaizaki, a 27-year-old unemployed and disappointed youth who a research organization accounts as the subject of their research.
He is given a pill that would make him look ten years younger and help in start afresh on the condition that he has to attend high school once again to support the research. He agrees. Now a second chance at education and life, will it be a chance for Arata to redeem, or will it still end him back to where he started courtesy of his actions? Tune in to know everything about this science experiment.
10. Angel Beats
Director- Seiji Kishi
Creator- Jun Maeda
Voice Cast- Blake Shepard, Brittney Karbowski, Emily Neves, David Matranga, Greg Ayres
IMDb Rating- 7.6
Rotten Tomatoes Score- NA
Streaming Platform- Netflix
What happens when we die? Do we head straight to heaven or hell? Or do we have a limbo in between? A high school in the afterlife? How does that sound for wandering spirits of the ones deceased? Angel Beats is just it.
Set in a high school afterlife limbo where the wandering spirits of those who have had a trauma are made to stay, this is the story of Yuzuru Otonashi, who has amnesia in this high school where he, on the insistence of Yuki Nakamura; they together rebel against God by rebelling against the High School Student Council head, Angel.
What happens to this supernatural rebellion? Let's find out.
9. Orange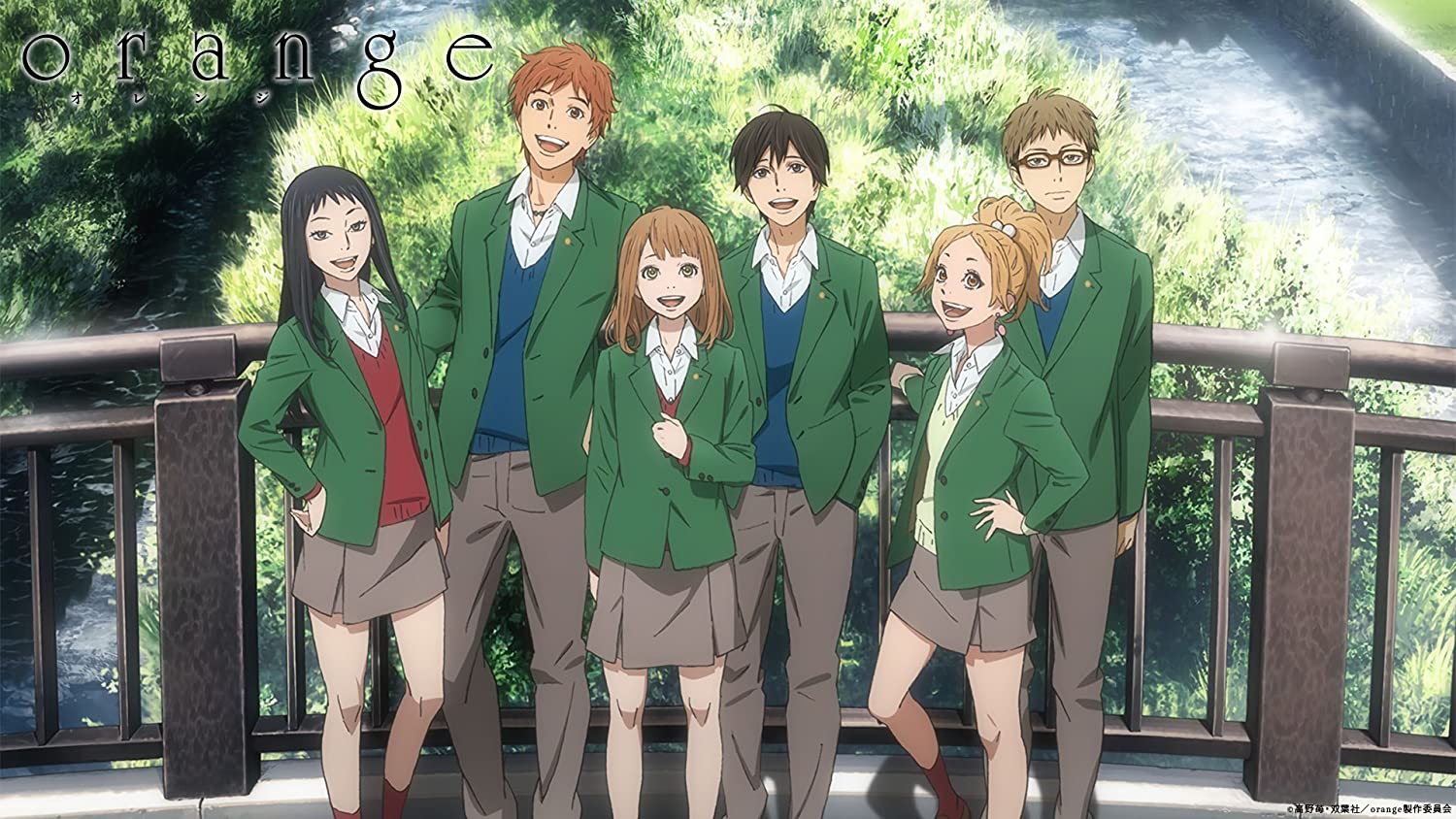 Director- Hiroshi Hamasaki, Naomi Nakayama
Writer- Yūko Kakihara
Voice Cast-Jill Harris, Micah Solusod, Jason Liebrecht, Jeannie Tirado, Dave Trosko,Sarah Wiedenheft
IMDb Rating- 7.6
Rotten Tomatoes Score-NA
Streaming Platform- Just Watch, Netflix
What if we all had a second chance at life? To relive the moments and undo any actions that would cause regrets?
Orange is just that. Naho Takamiya, a second-year high school student, receives a letter from her future self from 10 years hence, about taking care of Kakeru Naruse, a new boy at the school. While at first, she ignored them, later she realized that the letters were, in fact, true.
As the plot thickens, she realizes that her friends have received letters from future selves too. Everything points to one aim, save Kakeru from committing suicide. Will they be successful? What else do those letters tell about the future? Find out in this Japanese animation.
8. Classroom of the Elite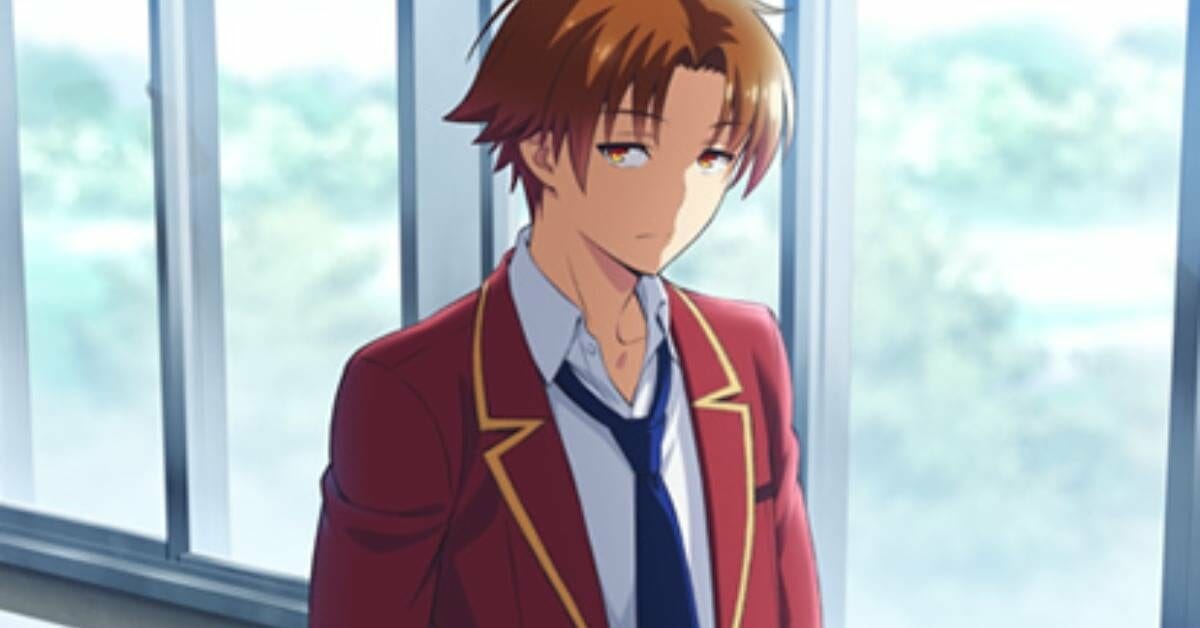 Director- Seiji Kishi, Yoshihito Nishōji, Hashimoto
Creator- Shōgo Kinugasa
Voice Cast- Amber Lee Connors, Justin Briner, Felecia Angelle, Brandon McInnis, Sarah Wiedenheft
IMDb Rating- 7.6
Rotten Tomatoes Score-
Streaming Platform- Amazon Prime
Kōdo Ikusei Senior High School is on shallow assessment, the school of the dreams of everyone. With a placement rate of 100%, freedom of dress code, and state-of-the-art facilities available to one and all, this school has it all.
But what lies within the institutions, among the students, is a different league altogether. The class difference between the superior standard and class D students is a highlight of this high school drama. Students receive favorable treatment if they can gamble like a professional.
Tune in to know how a class D student, Kiyotaka Ayanokōji, navigates the class difference and improves.
7. High School DxD
Director-Tetsuya Yanagisawa, Toru Kitahata, Yoshifumi Sueda among others.
Creator- Ichiei Ishibumi
Writer- Takao Yoshioka
Voice Cast-Teri Rogers, Scott Freeman, Jamie Marchi, Chloe Daniels
IMDb Rating- 7.6
Rotten Tomatoes Score-
Streaming Platform- Hulu
At Kuoh Academy, all is not what it seems. Blending with normal students are fallen angels, angels, devils, and many more.
When a lecherous second-year student, Issei Hyodo, is invited to date and then killed by a fallen angel, Riad Gremory, an extremely attractive third-year student, revives him, as she is the devil princess and makes him his servant in exchange for his life.
What will be the fate of Issei? Delve into High School DXD to find out.
6. Yamada Yun and the Seven Witches
Director- Mamoru Hoshi, Masataka Takamaru
Creator- Miki Yoshikawa
Voice Cast- Newton Pittman, Todd Haberkorn, Mikaela Krantz
IMDb Rating- 7.3
Rotten Tomatoes Score-
Streaming Platform- Amazon Prime
What if the magic can be transferred to another? More interestingly ..what if the powers can be transferred by kissing. Unbelievably so, Yamada Yun, a delinquent student, bored out of classes in the high school anime Yamada Yun and The Seven Witches, has this unique capacity.
Discovered in a non-sophisticated manner, i.e., falling down a set of stairs face down on a witch, Urara Shiraishi, their bodies get exchanged. Interestingly it is also possible among many more.
Kiss and swap, if this goes on, how hilarious the situations might arise, especially when something is cooking between Urara and Yamada? Tune in to know all about the hijinks that ensue.
5. Toanri no Seki-kun: The Master of Killing Time
Director- Yūji Mutoh
Creator- Takuma Morishige
Voice Cast- Monica Rial, Blake Shepard, Caitlynn French,
IMDb Rating- 7.2
Rotten Tomatoes Score-NA
Streaming Platform- Just Watch
From doodling to napping, people do all sorts of things when bored in a class.
A comedy series adapted from a manga novel, Tonari no Seki Kun follows how a serious student, Rumi Yokoi, finds herself constantly distracted by her classmate next to her, Yoshinari Seki, who sets up elaborate schemes at his desk to pass his time in class and surprisingly never gets caught while at it. Despite herself, Yuki also gets interested in those elaborate robots, domino setups, and much more.
Hop in on the wagon of how to kill time 101 with this amusing series.
4. Sakomoto Desu Ga? (Haven't You Heard, I'm Sakomoto?)
Director- Shinji Takamatsu
Writer- Shinji Takamatsu
Voice Cast- Houston Hayes, Greg Ayres, Andrew Love
IMDb Rating- 7.2
Rotten Tomatoes Score- NA
Streaming Platform- Netflix
SAKOMOTO is famous. Belonging to the rare race of people who are near perfection while being just a high school student, he is an anomaly. Genius, athletic, and in possession of good looks, he is the constant center of attention, both good and bad.
While he is the star of the eyes of female students, he is the object of extreme envy among the high school boys. It would be an amusing indulgence to see how he becomes a popular student and dodges various traps and pranks he is the subject of and now constitute his daily life.
3. Kakegurui
Director- Yuichiro Hayashi, Kiyoshi Matsuda
Writer – Yasuko Kobayashi
Voice Cast- Erika Harlacher, Michelle Ruff, Kira Buckland, Griffin Burns
IMDb Rating- 7.2
Rotten Tomatoes Score- 75
Streaming Platform- Netflix
Schools rate students on the basis of grades and academic prowess. A twist in this norm is what happens at Hyakkaou Private Academy, an elite academy where students are ranked on the basis of their gambling prowess.
Those who win get the cream of the milk, while those who don't have to be under the thumb of the winners. Yumeko Jabani is new to this school; how will he fare?
Find out in this anime series.
2. The Irregular at Magical High School
Director- Manabu Ono (season 1) Risako Yoshida (season 2)
Writer- Muneo Nakamoto, Yukito Kizawa, Yukie Sugawara
Voice Cast- Yûichi Nakamura, Saori Hayami, Yumi Uchiyama, Marina Inoue,
IMDb Rating- 7.1
Rotten Tomatoes Score-
Streaming Platform- Netflix
In a world of magic, and world war 3, this series follows the life and adventures of Tatsuya Shiba and Miyuki Shiba, two siblings who get enrolled into First High School, one of the magic high schools, so that they can learn magic and Tatsuya can inherit the Yotsuba clan's leadership.
However, while Miyuki is placed as a first-course student, the magical girl, and the best student, Tatsuya is placed in the second course as a magically inept student. How will they combat the class standards? Will they be able to stick together and come out best?
1. Your Lie in April
Director- Kyōhei Ishiguro,
Writer- Takao Yoshioka
Voice Cast- Max Mittelman, Erica Lindbeck,Erica Mendez, Kyle McCarley
IMDb Rating- 8.6
Rotten Tomatoes Score- NA
Streaming Platform-Netflix
Music needs no language. It has the power to heal many wounds. With this theme, the series 'Your Lie in April 'follows the story of a child music prodigy, Kōsei Arima, at the age of fourteen, was a successful and famous piano player.
After a mental breakdown caused by his mother's death, he gave up on music. Two years later, Kaori Miyazono, a fiercely talented violin player, enters his life. Her chirpy optimistic attitude slowly sheds his grief, and he starts with his music again, all the while falling in love with her. However, is this the beginning of something good or the end of something sad?
Find out in this year's Jerker romantic anime.
Conclusion
These are some of the best high school anime series to binge on and delve into the various anime genres for any present or possible anime fan.