Matthew Paige Damon or Matt Damon is a brand name in Hollywood. He is one of the greatest Hollywood actors and is very versatile when it comes to his genre of choice and acting mechanisms. He worked as a very hot medic from the military in Courage Under Fire and as a determined and success chasing law school student in The Rainmaker, The Great Wall, The Talented Mr. Ripley, The Bourne Identity, The Bourne Ultimatum and when it comes to Good will Hunting? No words are required!
Here is the list of film with Matt Damon that you must watch.
1. The Departed (2006)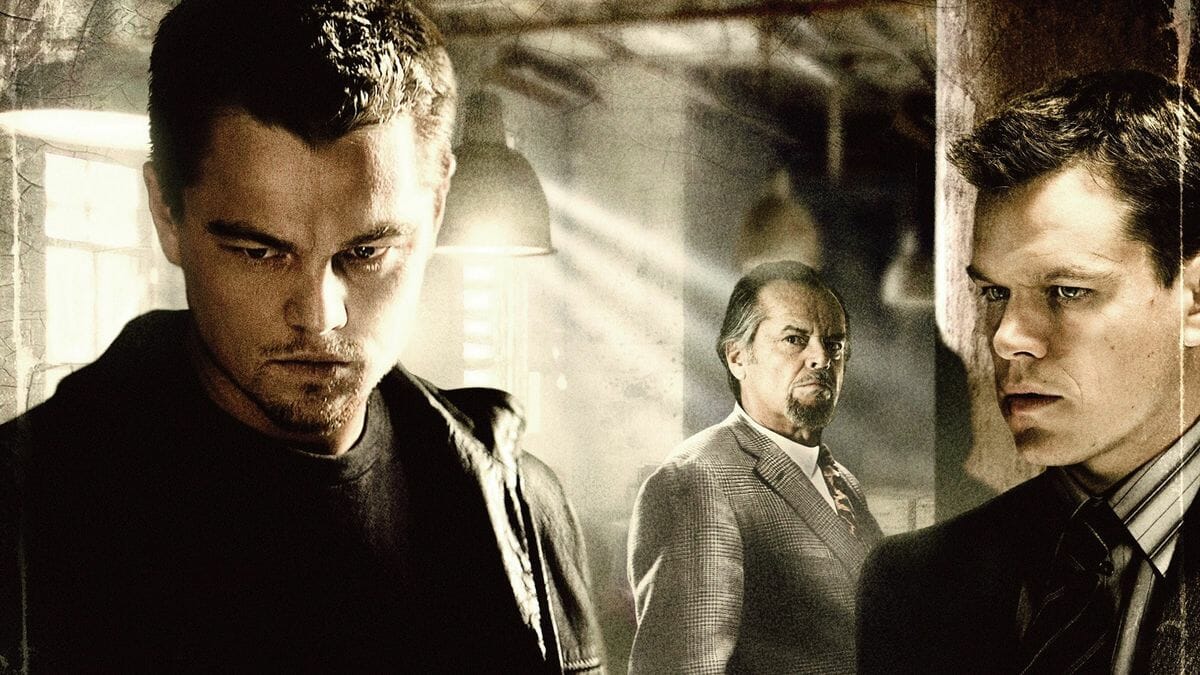 Film Synopsis:
Matt has been very lucky when it comes to his work in films, he has worked with some of the most amazing directors along with amazing actors and actresses. Paul Greengrass, Brad Pitt, Clint Eastwood, Gus Van Sant, Ridley Scott, Mark Whitacre, Britton Davis, Carroll Shelby, Steven Spielberg, Ben Affleck, Anthony Minghella, Steven Soderbergh are just a few names of the most amazing and talented people that he has associated with through his career.
This amazing movie showcases his fabulous character with Martin Scorsese who actually won an Oscar for this very movie! the lead role goes through a lot of spins and surprises to finally reach a space where he feels, like himself. This crime thriller was the epic work of William Monahan as an original screenplay and did rise in fame to a decent level along with Martin Scorsese
2. The Talented Mr Ripley (1999)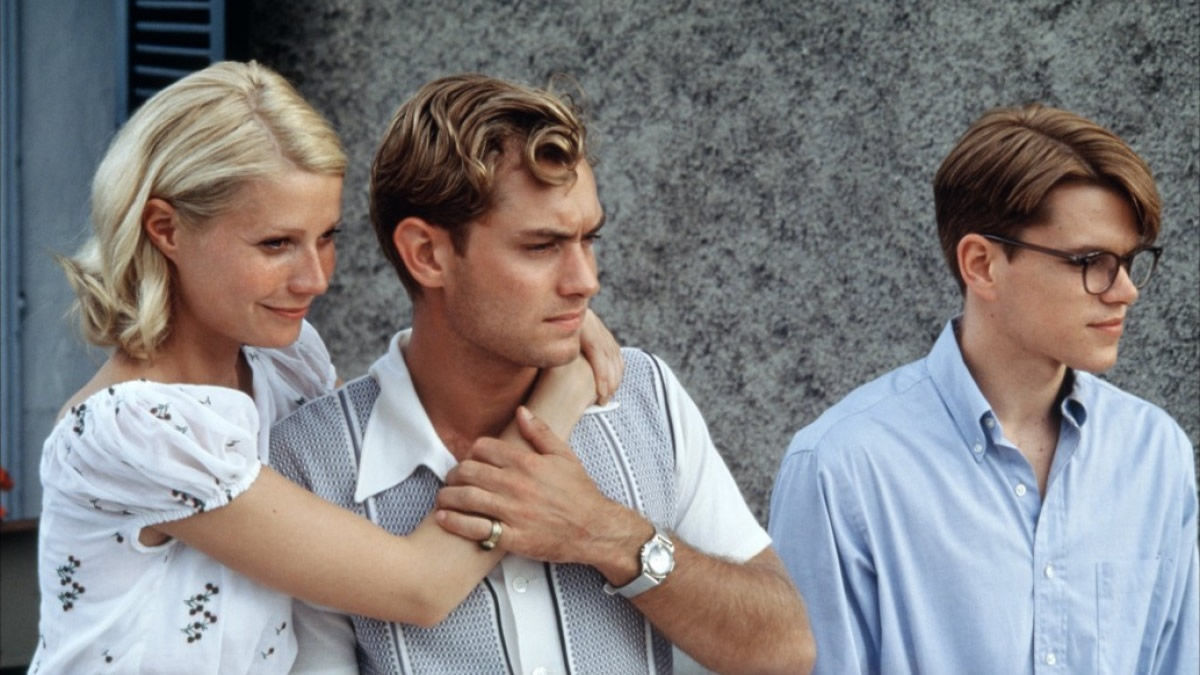 Director: Anthony Minghella
Writers: Anthony Minghella
Stars: Matt Damon, Gwyneth Paltrow, Jude Law.
IMDb Rating:

7.4
Film Synopsis:
This movie was one of the most courageous performances that have ever been presented in a film in Hollywood. Matt Damon takes an incredibly dark turn with his characters and breaks off all charts while he's at it. This movie is laced with exotic locations, surprising turns, big twists, and a beyond incredible cast while we're at it including Gwyneth Paltrow, Jude Law, Cate Blanchett, and Phillip Seymour Hoffman.
This fabulous movie being an amazing psychological thriller captures the journey of a sociopath, Tom Ripley played by Matt Damon and going through turns like never before following a penniless young man who gets a taste of the lush life in Italy and he doesn't ever want to let go of the same, the rest of the tale unfolds with his struggle to hold onto it. this role definitely proved Matt Damon as one of the best actors in Hollywood.
3. The Bourne Supremacy (2004)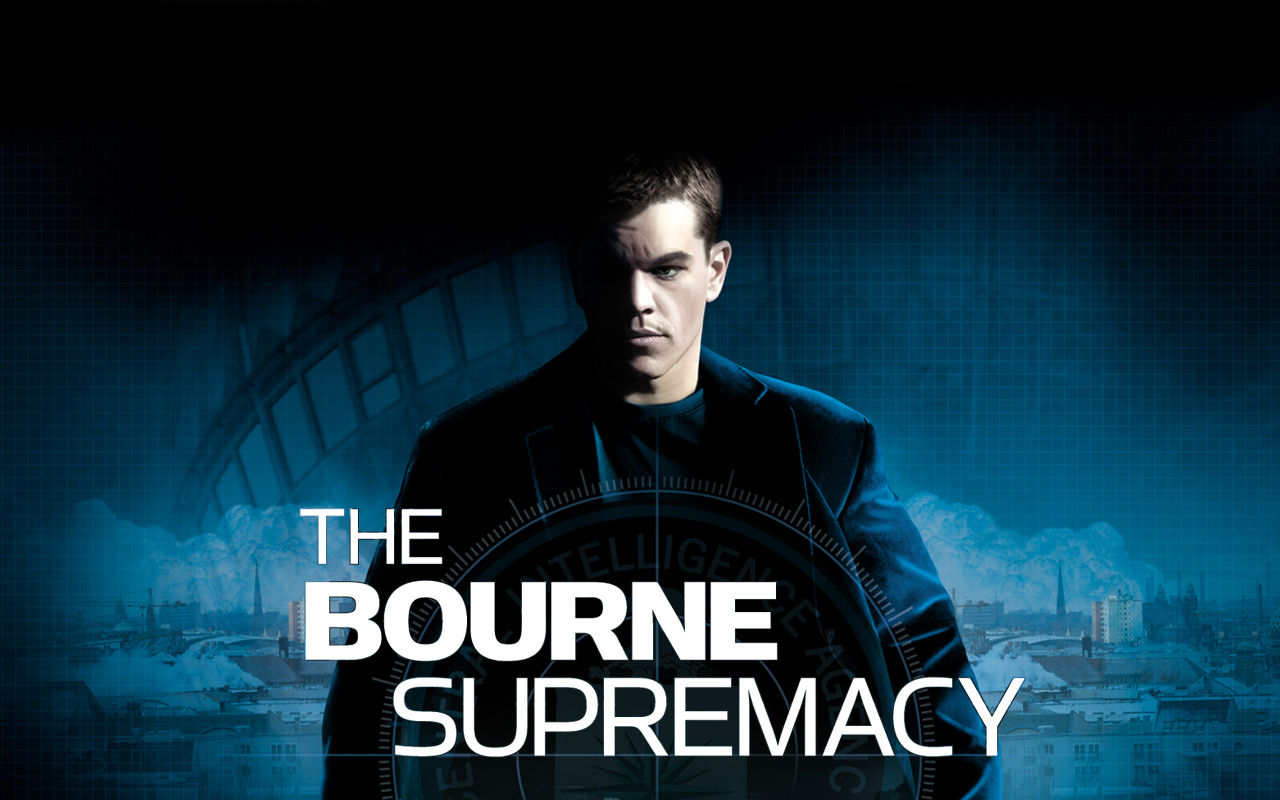 Director: Paul Greengrass.
Writers: Tony Gilroy.
Stars: Matt Damon, Franka Potente, Joan Allen.
IMDb Rating: 7.7
Film Synopsis:
The first three films of this movie were brilliant, and we should probably just brush the fourth one under a carpet and forget about it. However, the second instalment takes the crown, hands down because well, while the first one sets a brilliant first base and still is working and struggling to find a voice and the third even though amazing, feels a little redundant.
The second one has Matt Damon at his best and with a great support form Joan Allen, the movie has a splendid beginning, a great ending and twists in between that leave you beyond just spellbound oh and the action! there are no words for the amazing fights in the film! Matt Damon definitely established his seat in Hollywood legends with this one.
4. Saving Private Ryan (1998)
Director: Steven Spielberg.
Writer: Robert Rodat.
Stars: Tom Hanks, Matt Damon, Tom Sizemore.
IMDb Rating: 8.6
Film Synopsis:
This movie helped Matt Damon come across as one of the most well-known actors with true potential in Hollywood. Saving Private Ryan is an American epic war film directed by Steven Spielberg and written by Robert Rodat. It marked one of the best performances of Matt Damon ever.
This World War II drama with Matt Damon where US soldiers try to save their comrade, paratrooper Private Ryan, takes you through a tide of emotions and action like never before and there, is a must-watch for Matt Damon fans! The emotional attachment that this movie displays takes the whole feeling up various notches and makes it just perfect.
5. True Grit (2010)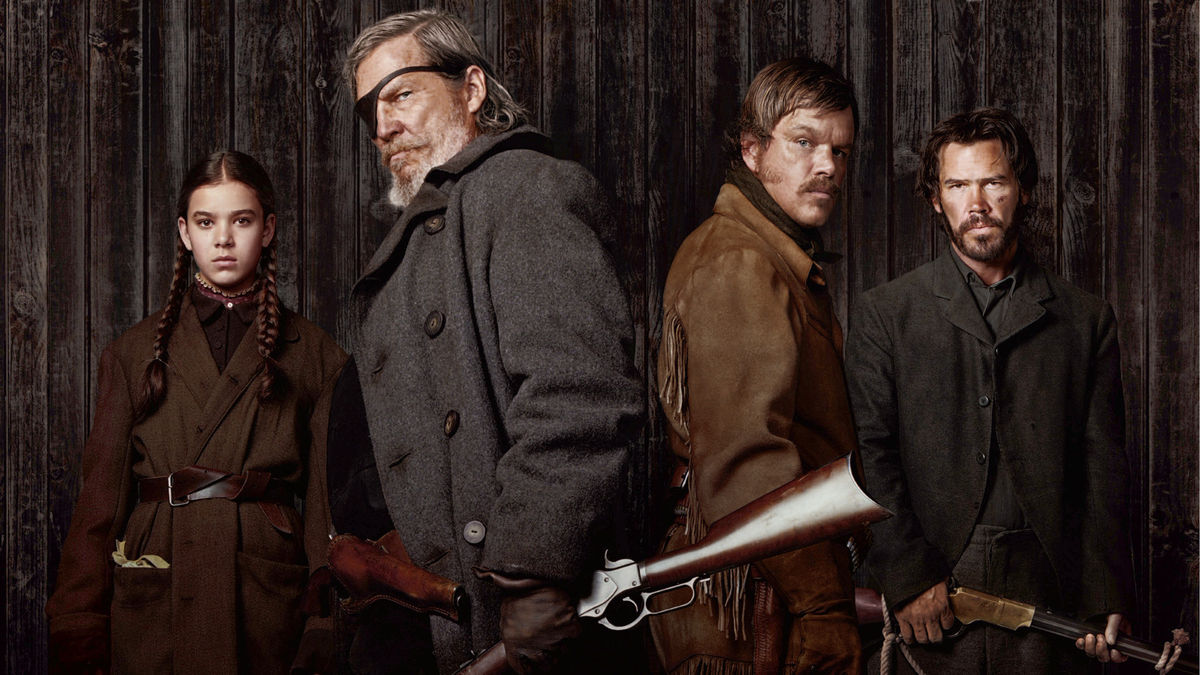 Director: Ethan Coen, Joel Coen.
Writers: Joel Coen & Ethan Coen.
Stars: Jeff Bridges, Matt Damon, Hailee Steinfeld.
IMDb Rating: 7.6
Film Synopsis:
This movie features Matt Damon in a cowboy hat and chaps along with very sexy boots that too with a dashing moustache, I just have no clue how it hasn't been able to make it to the top yet! The movie Matt Damon's funniest role ever along with being his first collaboration with Joel and Ethan Coen.
His role as La Boeuf, a dimwit Texas ranger with a secret task to trace down a scary killer is beyond just amazing. By the way, La Boeuf straightens with one-eyed alcoholic criminal Rooster Cogburn (Jeff Bridges) and young Mattie Ross (Hailee Steinfeld) in order to make it all the way to dear mother justice. this has got all the best elements to make a perfect family movie including an actor as amazing as Matt Damon!
6. The Rainmaker (1997)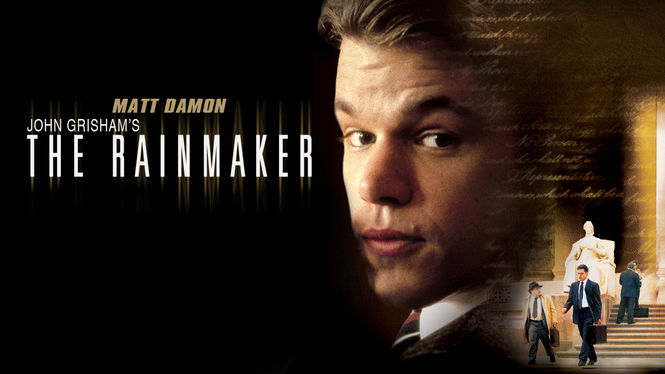 Director: Francis Ford Coppola.
Writers: Francis Ford Coppola.
Stars: Matt Damon, Danny DeVito, Claire Danes.
IMDb Rating: 7.2
Film Synopsis:
Francis Ford Coppola's straightforward adaptation of the John Grisham book helped to take Matt Damon's year back then, to the best of its abilities. It showed a young Matt Damon with a lot of potentials to Hollywood, and it was definitely a breakthrough for him. Even if he was seen stumbling through that Southern accent a tad.
Still, it was a gripping legal drama carried impressively by the young actor Damon, that puts various other people to absolute shame. It shows the story if an idealistic young lawyer, Rudy Baylor who agrees to take on the case of an indigent family whose son is denied medical care by a powerful insurance company and dies.
This shows him uncovering a multibillion-dollar insurance scam and the twists hold your attention to the screen till the very end.
7. Contagion (2011)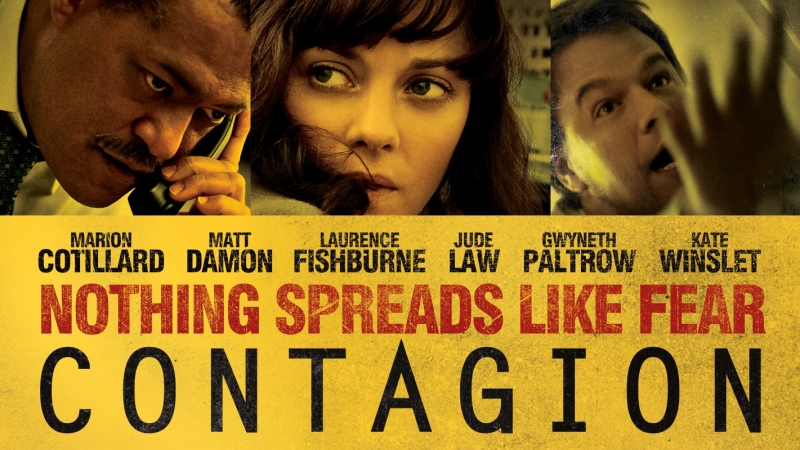 Director: Steven Soderbergh.
Writer: Scott Z. Burns.
Stars: Matt Damon, Kate Winslet, Jude Law.
IMDb Rating: 6.7
Film Synopsis:
Steven Soderbergh's pandemic thriller depicts the global response when a deadly virus spreads worldwide, killing millions all while there is no cure in sight. ironically, much like the current situation which makes this science thriller all the more relatable and interesting.
Matt Damon plays Mitch Emhoff, a very sad and lonely person who is a recently single dad with a teenage daughter. He vouches to protect his daughter through everything as the virus disrupts all their lives forever.
It ironically caught almost everything right about how a pandemic is going to affect and change the world (we should know now!) and well, the sadness and grief on the screen brought us to the edge of our seats so it really helped to have the imminently fabulous Matt Damon right there to hold our hands through the despair and sadness!
8. The Martian (2015)
Director: Ridley Scott.
Writers: Drew Goddard.
Stars: Matt Damon, Jessica Chastain, Kristen Wiig.
IMDb Rating: 8.0
Film Synopsis:
This science-fiction killed it. for real. it showcased a man stranded on Mars and the credits for making this movie a success definitely goes to Matt Damon and his thrilling performance. Ridley Scott's crowd-pleasing space adventure shows Matt Damon as Mark Watney, an astronaut who gets stranded on Mars in an extremely strange manner. You root for Mark Watney the whole way, and I think there barely is anybody in Hollywood who could pull such a role off except Matt Damon.
Films like this rarely bless Hollywood and one must definitely give out massive credits to Ridley Scott for that. it shows the astronaut left for dead in space with ingenious devices to survive, Watney creates a habitable environment, grows his own crops, and learns how to subsist on Mars. The film earned seven Oscar nominations, including Matt Damon for Best Actor.
9. The Informant! (2009)
Director: Steven Soderbergh.
Writers: Scott Z. Burns.
Stars: Matt Damon, Tony Hale, Patton Oswalt.
IMDb Rating: 6.4
Film Synopsis:
This movie is very dramatic in nature and that is what makes it all the more fun, it depicts the officials form the U.S. government deciding to go after an agricultural business giant with a price-fixing accusation. This was based on the evidence that is submitted by their golden witness, vice president-turned-informant Mark Whitacre, who risks his own life to get this person behind the bars.
We see Matt Damon again teaming up with his friend, Steven Soderbergh in this hilarious satirical comedy which is a bucket of laughter and just absolute fun thanks to the duo and their amazing performance in the movie. This movie follows a man who wanted to do the right thing and the repercussions of it.
This fabulous movie was nominated for about 20 awards including 2 golden globe awards and it was the winner for the Best Original Score for a Comedy Film at the International Film Music Critics Award.
10. Ocean's Eleven (2001)
Director: Steven Soderbergh.
Writers: George Clayton Johnson & Jack Golden Russell.
Stars: George Clooney, Brad Pitt, Julia Roberts.
IMDb Rating: 7.7
Film Synopsis:
Ocean Eleven is a simple genre movie. Ocean Eleven pushes all the right buttons and can definitely be called a very fun movie. It has got a mystery, a love story, and everything that a story must-have. The movie is a remake of a 1960 Frank Sinatra caper and Soderberg's aims high.
The outline of the movie is long, but it just doesn't seem unclearly stretched and is very well established, it excels in the dialogue delivery. The fabulous role of Matt Damon is absolutely laced with comedy chops, he actually started building the charming arc for Linus as he works to reach heights.
We can't say that movie has any kind of suspense, rather than we can state that it is all about the suavity. The movie is a remake of the book itself that gives you the idea to aim high in life and hence, reached great heights as expected.
11. Hereafter (2010)
Director: Clint Eastwood.
Writer: Peter Morgan.
Stars: Matt Damon, Cécile de France, Bryce Dallas Howard.
IMDb Rating: 6.4
Film Synopsis:
Hereafter is the story of three people, haunted by mortality in different ways for different reasons. Matt Damon stars as George, a blue-collar American who made a special connection with the afterlife. Marie, a French journalist, and a London schoolboy have made an appearance of the experience near-death that shakes her reality.
It is definitely not a ghost story but a supernatural movie with three main characters. Each on their path to search for the truth, their lives will intersect, forever changed by what they believe might or must exist somewhere. The story of the three who touched their lives differently and now are in a search for the truth after death touches them in different ways.
The movie is demeaning and shocking both the believers and non-believers. The one who actually believes in super-natural and paranormal activities has got to watch this, they will love the movie.
12. The Brothers Grimm (2005)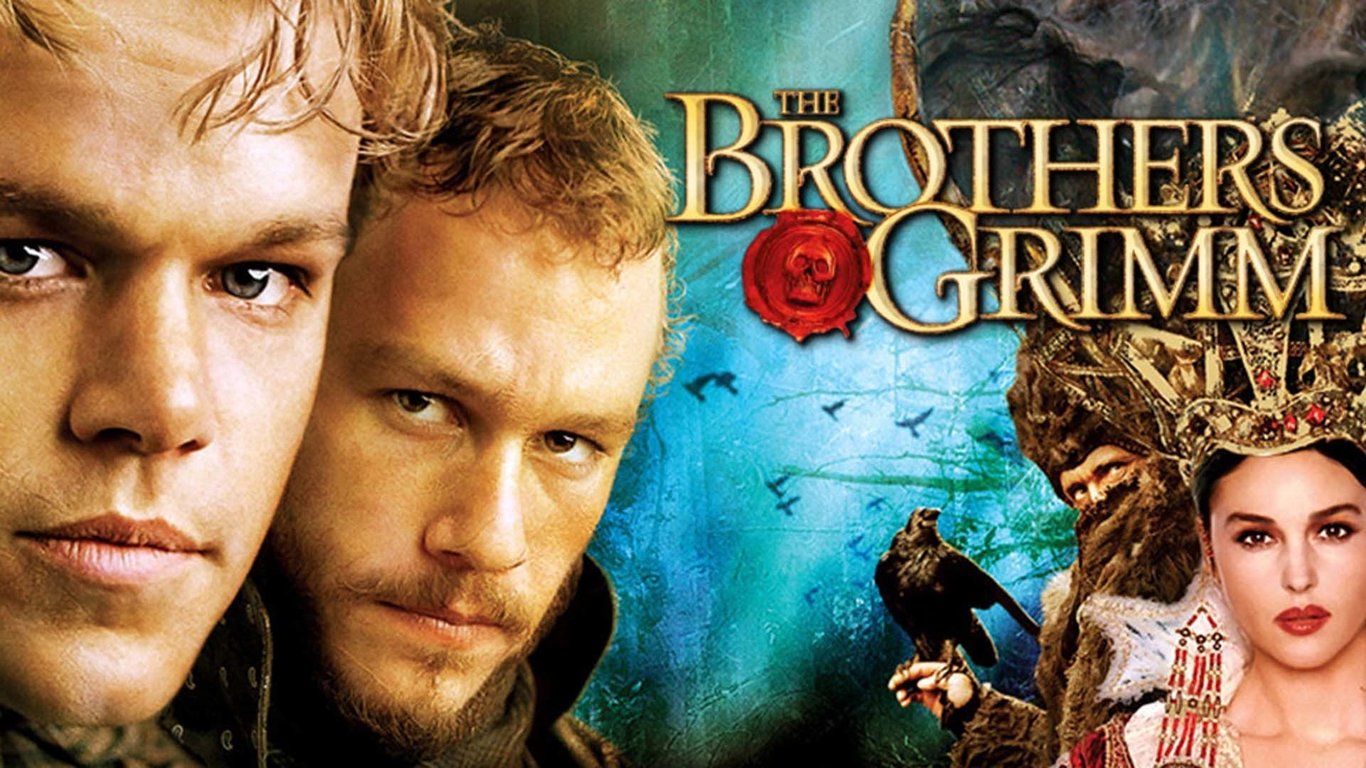 Director: Terry Gilliam.
Writer: Ehren Kruger.
Stars: Matt Damon, Heath Ledger, Monica Bellucci.
IMDb Rating: 5.9
Film Synopsis:
This movie can be called a limitless invention without a patter and Damon has personified it very well. The movie revolves around the screen without finding a plot. Watching this movie can be a little exhausting. Adventure of a legendary fairy tale with two brothers who travel around the Napoleon countryside vanquishing Monsters and demons for the exchange of money.
The genre can confuse you with the plot. The imaginative movie is more of scary moments rather than being adventurous. You can even find light-hearted with some laughable moments. The Brothers Grimm is not for children anxiously as the movie is more horror than being adventurous.
It depicts a confusing story with a scary, spooky world with evil demons, enchanted beings, and sinister spells.
13. Rounders (1998)
Director: John Dahl.
Writers: David Levien & Brian Koppelman.
Stars: Matt Damon, Edward Norton, Gretchen Mol.
IMDb Rating: 7.3
Film Synopsis:
Rounders is a movie that is unforgettable for many of us. The acting in the movie is terrific with the great cast and many familiar faces like Damon. He played a reformed gambler in the movie. It was a charming idea that was all romanticized with the young clever good looking and savvy poker player.
The amazing thing about watching this movie you don't even need to know about poker and how to play poker at all because the movie is that good. If you are not a movie lover, then this movie will be the reason that makes you fall in love with cinema and all that it has to offer. This is one of the most amazing movies that can ever be seen.
14. The Bourne Identity (2002)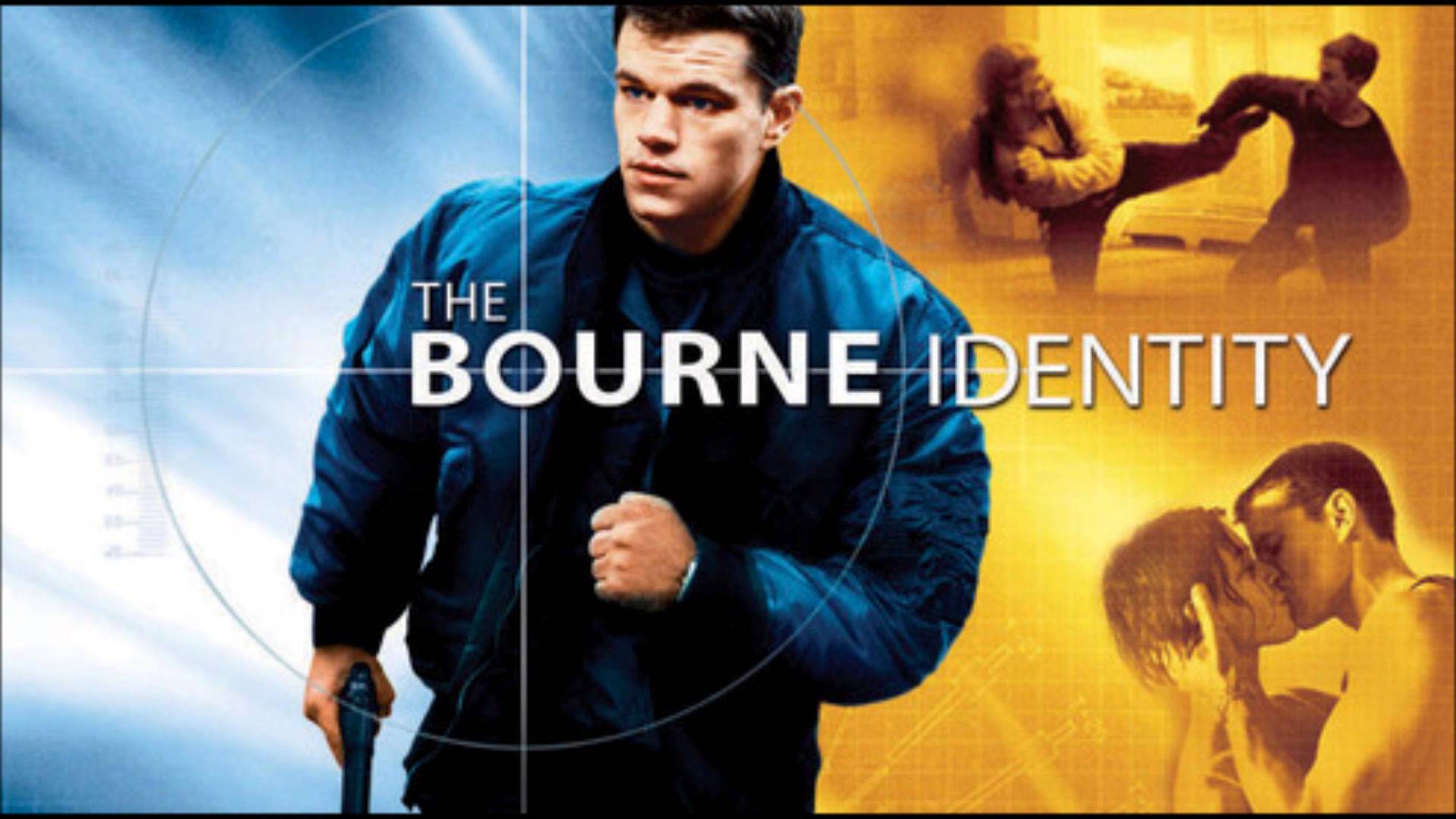 Director: Doug Liman.
Writers: Tony Gilroy & W. Blake Herron.
Stars: Franka Potente, Matt Damon, Chris Cooper.
IMDb Rating: 7.9
Film Synopsis:
If you love action movies, then The Bourne Identity is just for you. The movie is well crafted, and the acting is scrumptious. The Bourne Identity stars Matt Damon as Jason Bourne, who was found shot and lying in the ocean by a fisherman. You can see a real struggle with this movie. The character was tough though Damon made it easy to personify the character.
The struggle of regaining his strength as he tries to piece his life back together to stop it is a pulse-pounding dose of action and external events that seamlessly balances highly capitalizing promise with full-throated action to succeed in the most entertainingly, exciting and satisfying film. The Bourne Identity is a great Masterpiece.
15. School Ties (1992)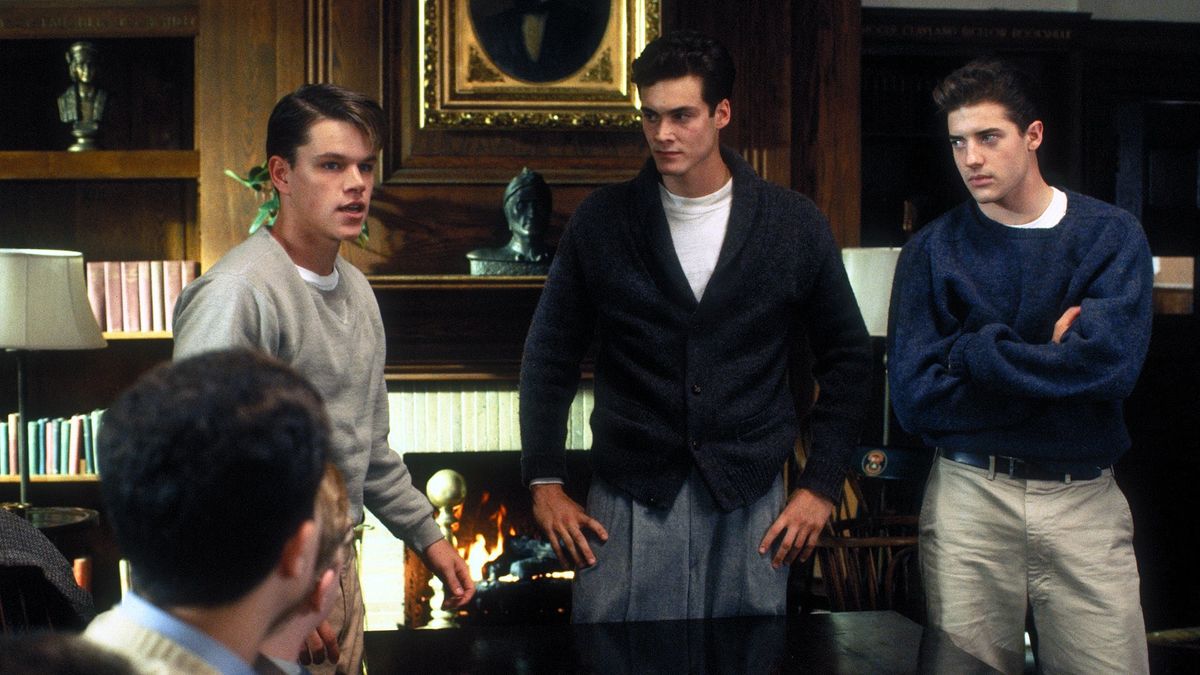 Director: Robert Mandel.
Writers: Dick Wolf & Dick Wolf.
Stars: Brendan Fraser, Matt Damon, Chris O'Donnell.
IMDb Rating: 6.9
Film Synopsis:
The movie features Matt Damon as one of the main and excellent actors. He added a glimpse to the character he played Dillon; he was a jerk, and the main curiosity was to see Matt Damon as a young boy school character that was really fun to watch. School Ties is glorified just because of the fabulous acting presented by Matt Damon even though the plot seems to be a tad redundant and slightly repetitive in nature, they manage to somehow do make it to the top only because of the amazing cast that they had at play in this American Sports-drama for them including Matt Damon, Chris O' Donnell, Ben Affleck, Ed Lauter, Anthony Deane Rapp, Cole Hauser, and Brendon James Fraser.
16. Elysium (2013)
Director: Neill Blomkamp.
Writer: Neill Blomkamp.
Stars: Matt Damon, Jodie Foster, Sharlto Copley.
IMDb Rating: 6.6
Film Synopsis:
Elysium is a brilliant science fiction that basically seems to be commenting on the health system today and how miserable the same has gotten. Although it seems to be pretty specific of direct comment on the system of US ironically the same has implications on the global level as well. The main matter here is, if today you do not have insurance, you probably cannot get to the doctor for a visit for even something as common as a simple fracture. This is what makes healthcare hard and inaccessible.
The main problem that goes on behind this is the very fact that the disparity between rich and poor just seems to keep on increasing where the wealthy are getting wealthier day by day whereas the poor are just getting worse off. The movie shows a city in space called 'Elysium' and most of those with money and contacts have moved there (rich) however most people who are part of the mass population can't even afford it even if they work their whole lives.
The plot shows two kids who are orphans making a romantic promise to each other – "I'll take you to Elysium" however as time passes, they grow up to realize the harsh realities and it so happens that the guy is on his deathbed due to excess radiation from factory work and the only cure for him is in Elysium.
So, he and his friends plan to heist the Elysium software for the same. The ending however is even more fascinating as once they restart and give everyone equal care, they realize that there were always enough resources. Just wrongfully distributed. Matt Doman has played one of his most fascinating roles in the movie and it is indeed a must-watch!
17. Downsizing (2017)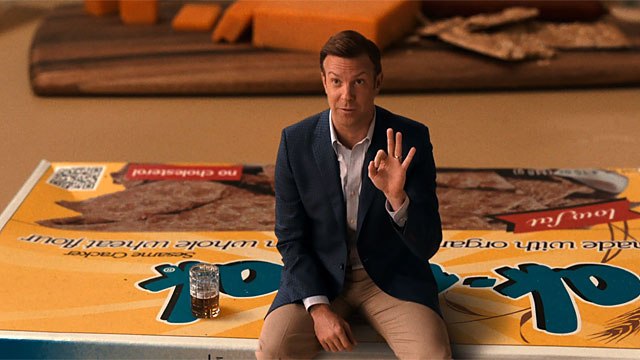 Director: Alexander Payne.
Writers: Alexander Payne & Jim Taylor.
Stars: Matt Damon, Christoph Waltz, Hong Chau.
IMDb Rating: 5.7
Film Synopsis:
This movie is another amazing science fiction that comments on society and greed in the same along with the disparity between rich and poor as a whole where the poor seem to be suffering to survive. It begins with a scientist declaring that they can cure people of bad lives by shrinking them down.
The people in the movie, get people obsessed with this bizarre idea because they all seemed to believe that when you downsize, you have enough, and you don't have to eat a lot or need a massive house to live in and a lot of people can live in a normal-sized house which would now seem big. The movie turns out to be pretty comical while the hidden message clearly shines through, Matt Damon.
18. Good Will Hunting (1997)
Director: Gus Van Sant.
Writers: Matt Damon & Ben Affleck.
Stars: Robin Williams, Matt Damon, Ben Affleck.
IMDb Rating: 8.3
Film Synopsis:
When we talk about Matt Damon, Good Will Hunting is a movie that absolutely has to be on the list. The plot reveals a story about how the kids' life edges towards self-destruction and how 4 people try to whole him back in his life the movie is about a misguided Paranoid and delusional 20-year-old boy who was provided direction in his life by his therapist, his friends, and girlfriend.
This can be a very touching story of a wayward young man who struggles a lot in a flight to find his own identity living in a world where you can solve any problem related to mathematics except that one going on deep inside him until one day, he meets a Soulmate who opens up his mind and his heart.
Matt Damon stars as Will Hunting and a commendable performance with a headstrong, working-class genius who is failing in the life lessons unless he leaves his comfort zone. The movie added more stars in Matt Damon, this was a real change with Oscar experience in Damon Life. This was full of winning moments and achievements for Matt Damon.
19. Ford v Ferrari (2019)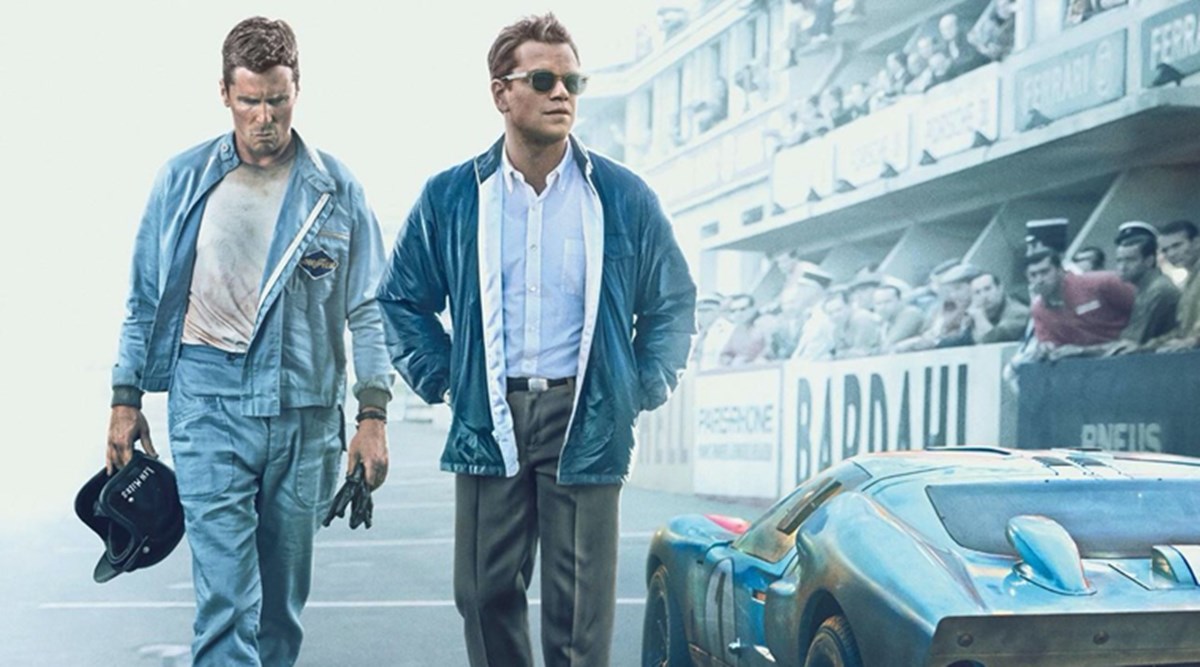 Director:

James Mangold.

Writer: Jez Butterworth, John-Henry Butterworth, and Jason Keller.
Stars: Matt Damon, Christian Bale, Tracy Letts, Josh Lucas.
Film Synopsis:
Being Matt Damon's latest movie, it seems to have done pretty well for itself. This dashing picture is a period piece, set in the mid 1960s, and there's likewise something retro about the sort of film narrating it speaks to. Coordinated by James Mangold and given tremendous pull by double male leads Christian Bale and Matt Damon, "Passage v Ferrari" describes, in an occasionally exhilaratingly smoothed out style, a story of Motor City predominance looking for that propels you to pull for heroes who are doing the offering of rather miscreants. 
Damon plays Carroll Shelby, a boss racer whose hypertension powers retirement. His opening voiceover about what it seems like to hit 7,000 RPM with a vehicle establishes the pace in the "Why We Race" classification. Subsequent to hanging up his gloves/protective cap in Hollywood, Shelby goes into vehicle deals with a sideline in adjustment and plan, and he likewise deals with certain racers, including the wild Ken Miles, played with a brazen, versatile genuineness by Bale.
The two colleagues are at low ebbs whenever opportunity thump. The American sports drama has a beautiful plot that follows a team of determined engineers led by Caroll. It keeps you bound to your seats and hence, is a must-watch!
20. The Legend Of Bagger Vance
Director: Robert Redford
Writer: Jeremy Leven
Cast: Damon, Will Smith, J. Michel Moncrief, Bruce McGill, and Charlize Theron.
IMDB: 6.7/10
Rotten Tomatoes: 43%
Streaming Platform: Prime Video and Hulu.
Film Synopsis:
The Legend Of Bagger Vance is one of the best Matt Damon movies. The loss of Charlize Theron, the fact that it was Jack Lemmon's final picture, the vileness of the Magical Negro cliche, and the heroic efforts of Will Smith to endure it are all reasons to despise this obnoxious Robert Redford nostalgia movie. Still, Damon isn't an essential one of them.
He could be the only person associated with this movie which is vaguely aware of how it would age in the twenty-first century; he is appropriately sincere and occasionally self-mocking. This is perhaps Matt Damon's only role in which he portrays someone with a surname even vaguely resembling "Rannulph Junuh."
21. Promised Land
Director: Gus Van Sant
Writer: Damon and John Krasinski
Cast: Damon, John Krasinski, Frances McDormand, Hal Holbrook, and Scoot McNairy.
IMDB: 6.6/10
Rotten Tomatoes: 53%
Streaming Platform: Hulu and Netflix.
Film Synopsis:
Promised Land, a timely Matt Damon stars in the movie and plays Steve, a folksy marketer for a natural gas corporation attempting to persuade the citizens of a tiny community to permit his bosses to drill on their Land, had intriguing topics weak execution.
When Steve puts on the charm, he is utterly unconcerned about the fact that he is aware that fracking kills these communities. But before that, this is a pleasant detour into the shadows for a performer who usually gravitates toward the light.
22. Stuck On You
Director: Peter Farrelly and Bobby Farrelly.
Writer: Peter Farrelly and Bobby Farrelly.
Cast: Damon, Greg Kinnear, Wen Yann Shih, Eva Mendes, and Cher.
IMDB: 5.8/10
Rotten Tomatoes: 61%
Streaming Platform: HBO Max and Prime Video.
Film Synopsis:
Nevertheless, the directors decided to explore other avenues due to financial issues. But they returned to the script eight years later and cast Damon & Kinnear. This proved to be a great decision. Although he hasn't performed much straight comedy, Matt Damon is a humorous actor when given a chance. Unfortunately, his Carol on 30 Rock isn't included on this list. Example: "I'm a doorman to the skies. Unfortunately, Stuck on You, a comedy by the Farrelly family about identical triplets played by Matt Damon and Greg Kinnear, is not among their more boisterous productions.
23. Invictus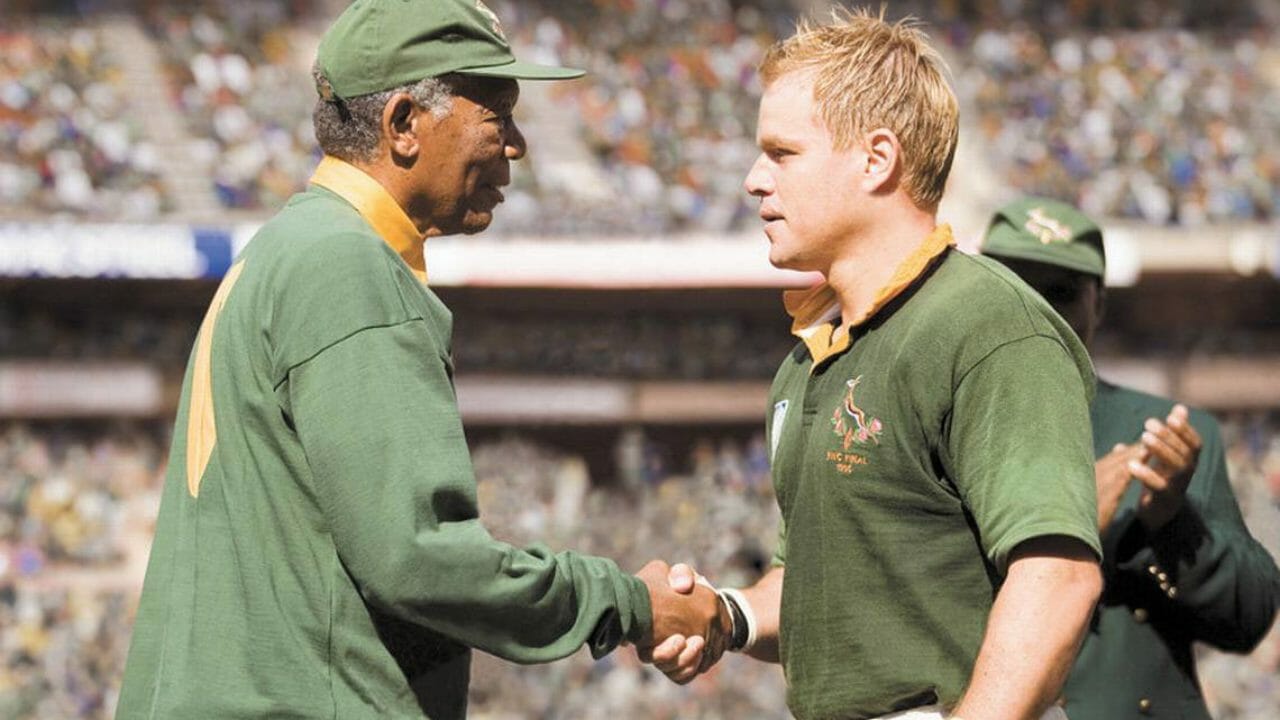 Director: Clint Eastwood
Writer: Anthony Peckham
Cast: Damon, Morgan Freeman, Tony Kgoroge, Marguerite Wheatley, and Bonnie Mbuli.
IMDB: 7.3/10
Rotten Tomatoes: 76%
Streaming Platform: Prime Video, YouTube, and Google Play Movies.
Film Synopsis:
Can an unprofessional accent ruin an achievement? Yes, in the instance of matt Damon and Invictus. He portrays Francois Pienaar, a renowned rugby player who coaches the South African squad after apartheid is over. A distinct kind of sports movie, Clint Eastwood's drama combines politics with on-field action.
Matt Damon does his best, but you can show the entire film that he's trying so desperately to be South African (Morgan Freeman played Nelson Mandela, who thought that the rugby team's triumph in the 1995 World Cup was essential to recovering the nation's spirit). You never really get it. Damon got the Best Supporting Actor award for this movie.
24. Gerry
Director: Gus Van Sant
Writer: Gus Van Sant, Casey Affleck, and Damon.
Cast: Damon, Casey Affleck, Felix Andrew, Scott Acito, and Alice Gu.
IMDB: 6/10
Rotten Tomatoes: 61%
Streaming Platform: Prime Video and iTunes.
Film Synopsis:
Gerry, the first film in Gus Van Sant's "death trilogy," stars Matt Damon & Casey Affleck as two regular guys who get lost while wandering the desert. Matt and Casey Affleck were also co-writer of the movie. Despite Damon's lack of interest in experimental film, this is the closest he's ever been, and he does rather well in this highly unscripted examination of masculinity with spiritual dread.
When a story is stripped of its typical components, such as storyline, character, and motivation, there is something incredibly tragic about Damon's persona that reveals desperation hidden beneath the charming personality we so rarely see. Gerry is an intriguing anomaly in his body of work that is worth searching out.
25. Interstellar
Director: Christopher Nolan
Writer: Christopher Nolan and Jonathan Nolan.
Cast: Matthew McConaughey, Anne Hathaway, Jessica Chastain, and Michael Caine.
IMDB: 8.6/10
Rotten Tomatoes: 73%
Streaming Platform: Prime Video, YouTube, and Google Play Movies.
Film Synopsis:
In Christopher Nolan's science fiction film, Damon plays Dr. Mann, along with several other people who have gone throughout space in search of habitable planets, in an unintentional dry run for his part in The Martian.
When Damon appeared in Interstellar as a supporting player, it was at the height of his fame, and it was a rare opportunity for the actor to play a shady and cowardly character. We don't anticipate it from Damon, who enjoys subverting his nice-guy nature.
26. Syriana
Director: Stephen Gaghan
Writer: Stephen Gaghan, Robert Baer, John Bowker
Cast: George Clooney, Damon, Jeffrey Wright, Amanda Peet, and William Hurt.
IMDB: 6.9/10
Rotten Tomotoes: 73%
Streaming Platform: Amazon Video, Google Play, and Vudu.
Film Synopsis:
In the group drama about the oil industry, played by Stephen Gaghan, Damon plays Bryan Woodman, an economic analyst. The latter joins Prince Nasir (Alexander Siddigteam )'s in the wake of the terrible murder of Woodman's son.
Gaghan won the Oscar for his movie script for Traffic, and Syriana is a film of ambition and ideas, so at times Woodman is more like a representation of the cocky American outlook, trying to deliver a bullet-point public speech that represents various viewpoints on the Middle East's precarious hold on our country's energy future. However, Damon executes them with vigor while carving out time to portray a bereaved parent who seeks solace in material gain.
27. Dogma
Director: Kevin Smith
Writer: Kevin Smith
Cast: Ben Affleck, Damon, Linda Fiorentino, Salma Hayek, Jason Lee, Jason Mewes, Alan Rickman, Chris Rock, Kevin Smith, George Carlin, Bud Cort
IMDB: 7.3/10
Rotten Tomatoes: 67%
Streaming Platform: Kevin Smith has stated that Dogma can't be streamed because Weinsteins own it, and the distribution deals predated streaming's existence.
Film Synopsis:
In Kevin Smith's flawed comedy, Damon impresses as Loki, an angel exiled to Earth, and his friend Bartleby (Ben Affleck, of course). In Dogma, they devise a scheme to enter heaven again on a technicality; nevertheless, if they are successful, all creation will perish. The actor enjoys playing a very Kevin Smith-like wiseass in Dogma and doesn't have to do any heavy work. Instead, he's a talker with lots of attitudes.
28. Stillwater
Director: Tom McCarthy
Writer: Marcus Hinchey, Thomas Bidegain, Noé DEbré
Cast: Damon, Abigail Breslin, Camille Cottin, Lilou Siauvaud, Deanna Dunagan, Idir Azougli, Anne Le Ny, Moussa Maaskri, William Nadylam
IMDB: 6.6/10
Rotten Tomatoes: 74%
Streaming Platform: Spectrum TV, The Roku Channel, SHOWTIME, Showtime Anytime, ROW8, Prime Video
Film Synopsis:
The initial photos of Damon as even the Oklahoma oil worker anxious to release his daughter from prison in France quickly became memes: The fact that Good Will Hunting, a well-known Bostonian attractive boy, would so overtly portray, in essence, the Stereotypical Trump Voter, reeked of artificiality and Hollywood.
Damon does his best to give a character who, in his terms, is a "genuine fuckup" the brightest, most human face possible in his portrayal, but that's also part of the issue: Such as the film, Damon tries too hard to win people over. Although Damon wears the Cabela's hat and goatee successfully and gets the dialect primarily suitable, you never really buy him as something other than a Hollywood star.
29. The Zero Theorem
Director: Terry Gilliam
Writer: Pat Rushin
Cast: Christoph Waltz, David Thewlis, Mélanie Thierry, Lucas Hedges, Sanjeev Bhaskar, Peter Stormare, Ben Whishaw, Damon, Tilda Swinton
IMDB: 6/10
Rotten Tomatoes: 48%
Streaming Platform: Prime Video, Apple TV
Film Synopsis:
Damon wins from a lesser, stranger part than he did in The Brothers Grimm in this other Terry Gilliam film. While the plot of a large corporation's lower-level employee (Christoph Waltz) trying to solve a mathematical problem that might indicate whether life matters is muddled, Damon has a blow as "Administration," a small role that allows him to show up and be extremely strange.
30. The Adjustment Bureau
Director: George Nolfi
Writer: George Nolfi
Cast: Damon, Emily Blunt, Anthony Mackie, John Slattery, Michael Kelly, Terence Stamp, Donnie Keshawarz.
IMDB: 7/10
Rotten Tomatoes: 71%
Streaming Platform: Netflix, Prime Video, & TV Store, VUDU on your Roku device.
Film Synopsis:
In this Philip K. Dick adaption, Damon plays a driven young member of Congress who learns that guys in fedoras are in charge of the entire globe. While the movie offers some significant themes, it's a little unclear and feels hurried & affected: It is an independent film that cannot escape from a Hollywood thriller. Barack Obama's remark about the film is now the main reason people remember it.
31. All The Pretty Horses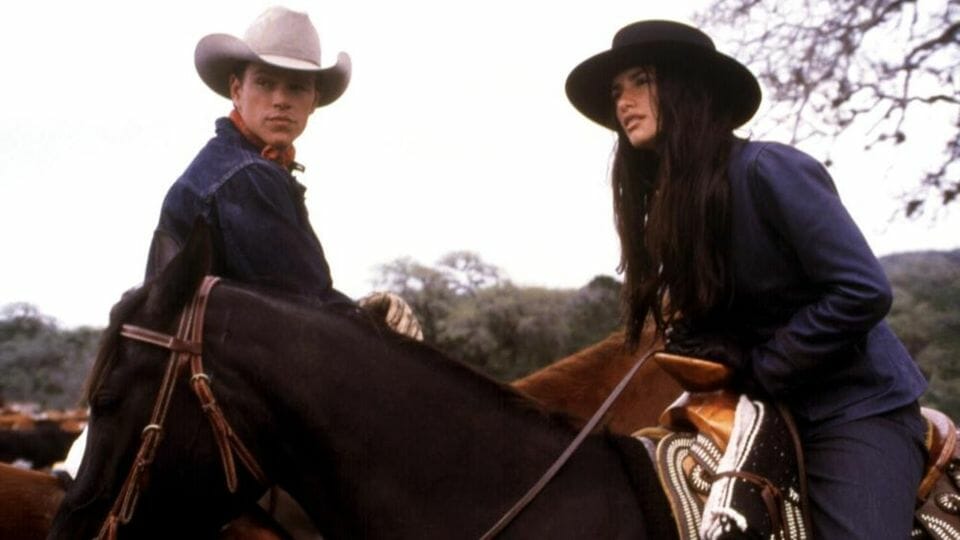 Director: Billy Bob Thornton
Writer: Cormac McCarthy
Cast: Damon, Henry Thomas, Lucas Black, Penélope Cruz, Ruben Blades, Robert Patrick.
IMDB: 5.8/10
Rotten Tomatoes: 32%
Streaming Platform: HBO Max, Amazon Prime
Film Synopsis:
Billy Bob Thornton could have long wanted to adapt Cormac McCarthy's best-seller for the big screen, and when he got the chance, he sent Harvey Weinstein a three-hour version. Unfortunately, Weinstein seized control of the project and removed nearly a full hour, changing it from an ambitious portrayal of a tipping point in the American West into a pointless, fuzzy love story.
Although there's unlikely to be a "release the Thornton edit!" effort time soon, the beginnings of what this had been are clear. Damon has called this one of the most depressing situations he's ever had while filming, stating that it "broke Thornton's heart."
32. Behind The Candelabra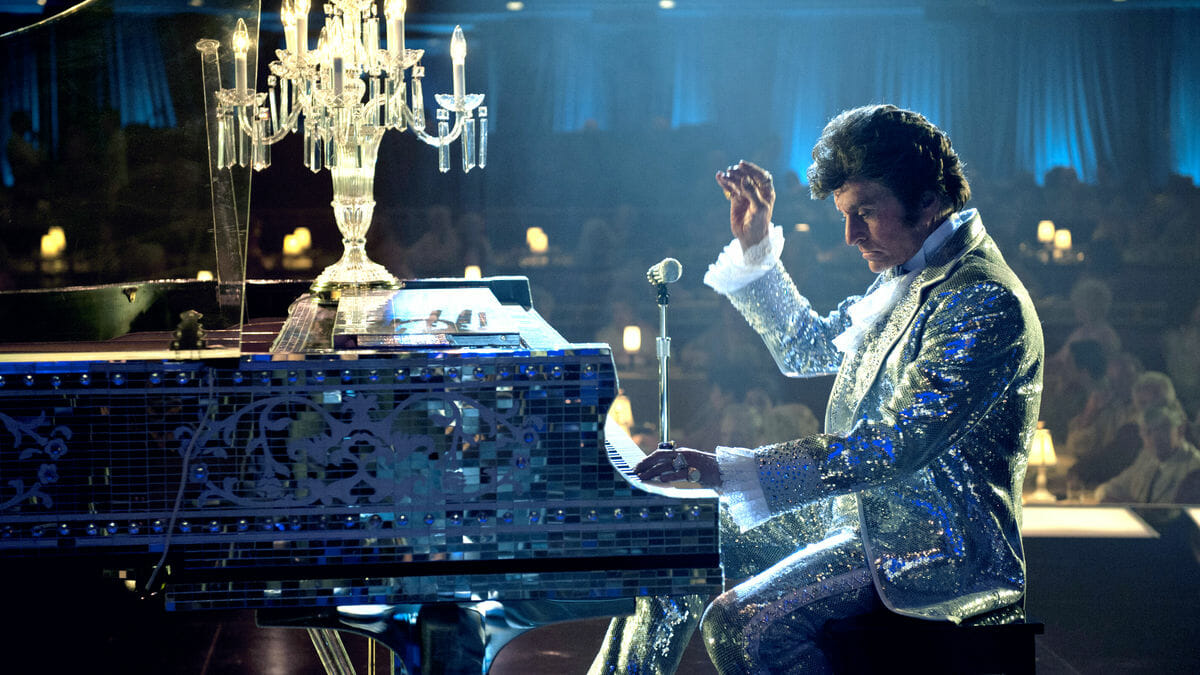 Director: Steven Soderbergh
Writer: Richard LaGravenese
Cast: Michael Douglas, Damon, Liberace, Rob Lowe, Dan Aykroyd, Scott Bakula.
IMDB: 7/10
Rotten Tomatoes: 94%
Streaming Platform: Netflix, HBO Max, Hulu+.
Film Synopsis:
One of the most spectacular entertainers in history, Liberace (full name Wadizu Valentino Liberace) was renowned for his flashy appearance and astounding musical abilities. Michael Douglas portrays one of the most popular attractions in Las Vegas history in Steven Soderbergh's "Behind the Candelabra.
" The movie focuses on Liberace's friendship with Scott Thorson and his personal life during his Vegas residency when he was at the height of his career (Matt Damon). Via a Hollywood producer, Thorson befriends Liberace and later works as his secretary before moving in with him.
33. The Last Duel
Director: Ridley Scott
Writer: Matt Damon, Ben Affleck, and Nicole Holofcener.
Cast: Jodie Comer, Adam Driver, Damon, Ben Affleck, Alex Lawther, Caoimhe O'Malley, Harriet Walter, Marton Csokas, Serena Kennedy.
IMDB: 7.4/10
Rotten Tomatoes: 85%
Streaming Platform: Hotstar, Apple iTunes, Google Play Movies, Hulu, and Youtube Online.
Film Synopsis:
Ben Affleck & Matt Damon worked together on several movies after making their screenplay debut in "Good Will Hunting" in 1997, but they didn't start working together again until more than two decades later. The Last Duel," a historical epic written by the super-talented Nicole Holofcener and Ridley Scott, was the pair's second script.
The movie examines a single occurrence through the views of 3 persons: Sir Jean de Carrouges (Damon), Jacques Le Gris (Adam Driver), & Carrouges' wife, Marguerite. Matt Damon's Movies inspired it with many perspectives, like Akira Kurosawa's renowned "Rashomon" (Jodie Comer). When Carrouges gets home after the alleged sexual assault, Marguerite accuses his best buddy Le Gris of sexually assaulting her.
34. The Talented Mr. Ripley
Director: Anthony Minghella
Writer: Patricia Highsmith
Cast: Damon, Jude Law, Gwyneth Paltrow, Cate Blanchett, Philip Seymour Hoffman, Jack Davenport, Philip Baker Hall, and Fiorello.
IMDB: 7.4/10
Rotten Tomatoes: 84%
Streaming Platform: Netflix and HBO Max.
Film Synopsis:
"The Talented Mr. Ripley," inspired by Patricia Highsmith's novel, features what might be Matt Damon's all-time best result. In a case of mistaken identity, affluent magnate Herbert Greenleaf (James Rebhorn) approaches Tom Ripley (Damon), thinking that Ripley is an old acquaintance of his son Dickie (Jude Law), Gwyneth Paltrow. Cate Blanchett, Ripley accepts Greenleaf's $1,000 offer to travel to Italy and find his son. Ripley gladly agrees with the offer despite never having met Dickie before.
The mystery that follows revolves around a man, his forbidden love, and his fierce yearning to become someone else.
35. Margaret
Director: Kenneth Lonergan
Writer: Kenneth Lonergan
Cast: Kenneth Lonergan, Anna Paquin, Matt Damon, Mark Ruffalo, J. Smith-Cameron, Matthew Broderick, Kieran Culkin, Jean Reno, Jeanie Berlin, and Allison Janney.
IMDB: 6.5/10
Rotten Tomatoes: 74%
Streaming Platform: Netflix and HBO Max.
Film Synopsis:
Only three of Kenneth Lonergan's movies have been filmed, but they are all tremendously potent dramas. His breathtaking "Margaret," which clocks in at an impressive 150 minutes, is also his lengthiest film. Despite this, the movie never slows, and its brilliant narrative effortlessly advances the action.
Even though the topic is still current, it almost seems like a remnant of an ancient period because movies like this are so hardly produced today. The film centers on Lisa (Anna Paquin), a high schooler who unintentionally contributes significantly to a collision in which a bus driver runs over a woman crossing the street. The aftermath or how it impacts Lisa's life takes up a large portion of the movie.
36. Green Zone (2010)
Director: Paul Greengrass
Writer: Matt Damon, Paul Greengrass, Brian Helgeland, Rajiv Chandrasekaran, Sean Huze, and Raul Rieckhoff
Stars: Matt Damon, Greg Kinnear, Jason Isaacs, Brendan Gleeson, Amy Ryan, and others
IMDb Rating: 6.8/10
Film Synopsis:
Matt Damon is seen playing the role of Chief Warrant Officer Roy Miller in the movie Green Zone. He and his team are on a mission to find Iran's stock of weapons which the country aims to use in mass destruction. Miller and his team searched various places but couldn't find any chemical agents or other weapons that could be used for the same purpose. Instead, they come across a coverup which uncovers a hidden truth.
Here are some amazing films with Matt Damon that you must absolutely watch. And you will definitely have fun watching all of these films. Until then stay home, stay connected. Happy watching!