Here we have covered some Bojack horseman quotes! BoJack Horseman is a Netflix Original about a former comedic star who is trying to make a comeback while dealing with addiction and misery. In the 1990s, BoJack( a humanoid horse) played the adoptive father of three orphaned children in a sitcom (two girls and a boy). The sitcom was the most popular thing on television at the time, but it was abruptly discontinued. The supporting characters are equally as depressed and hilarious.
Raphael Bob-Waksberg created the adult animated comedy-drama streaming television series. The show stars Will Arnett, Amy Sedaris, Alison Brie, Paul F. Tompkins, and Aaron Paul. It was Netflix's first animated comedy series.
Netflix released the series on August 22, 2014. When "BoJack Horseman" first appeared, nobody knew that a satire of Hollywood starring a horse would become one of the most iconic shows of our time. On September 20, 2018, the show was renewed for a sixth and final season, and it concluded on January 31, 2020, with a total of 77 episodes. The first five seasons include 12 episodes apiece; however, the sixth and final season contains 16 episodes divided into two sections of eight episodes each.
An iconic show must have some iconic lines. The show didn't let us down when it came to providing us with a wide range of amusing and tragic quotes. The show's characters say some of the wittiest and most hilarious things, but they also say things that make us feel painfully sad and depressed.
Whether you are a fan of the show or haven't even watched a single episode, we have compiled a list of 20 best BoJack Horsemen quotes that everyone will enjoy, feel sad about, or relate to.
1. "Sometimes I feel like I was born with a leak, and any goodness I started with just slowly spilled out of me, and now it's all gone." -BoJack Horseman.
The show talks about very real things in life. Life of BoJack is far from a fairytale. His upbringing makes him feel like he has been suffering his whole life. Toxicity has always surrounded him and, in some way, shaped who he is now.
He wonders if he is hurting other people and whether any good he has done is being slowly spilled out of him. He has also suffered from his fair share of disappointments and trauma in his life, which makes him believe that he is only born to suffer. This quote makes us feel the pain and also somehow relate to it.
2. "I Am In Pain, All The Time. My Whole Life. And You Have No Idea." – BoJack Horseman
If you are depressed, you probably relate to this on a very deep level. It seems that BoJack was born broken and had been living an extremely depressing and painful life. BoJack realizes that the universe is a cruel place, and people don't know how he feels.
This makes the quote so deeply sad. BoJack has been dealing with depression his entire life, and people around him have no idea about it.
3. "Why Did You Save Me? I Don't Want To Live." -Ed
This has to be the most depressing line in the entire series. In an episode from season 4, BoJack is acquainted with an old fly Ed who doesn't like flying. Ed helps BoJack rebuild his house and eventually tells him of his wife's death.
They both fall into the river, and Ed is going to drown until BoJack saves him. Ed says the above quote as he doesn't seem to have anything worth living for. He would rather die than live. This scene was heartbreaking and a tear-jerker.
4. "I've had a lot of what I thought were rock bottoms, only to discover another, rockier bottom underneath." -BoJack Horseman
It seems that our problems are endless, and BoJack also feels the same. Once we manage to get out of a problem, another, much bigger one surfaces. BoJack finds himself in a similar situation. He is constantly surrounded by problems that never seem to get solved, and once it does, another one appears. It's like a neverending cycle of misery. This statement means that this is a terrifying world.
5. "This Is Supposed To Be The Happiest Moment Of My Life, And I Never Felt More Miserable" -BoJack Horseman
Something good doesn't always bring happiness, is what we learned from this episode. Despite things going pretty well for him, BoJack seems perplexed and wonders why he feels sad at such a happy moment.
BoJack is a depressed guy who is constantly looking for happiness, even in the smallest, most random, and most mundane things in life. But, when happiness comes knocking on his door, he, for some reason, feels much more miserable.
6. "I Feel Like My Life Is Just A Series Of Unrelated Wacky Adventures" -BoJack Horseman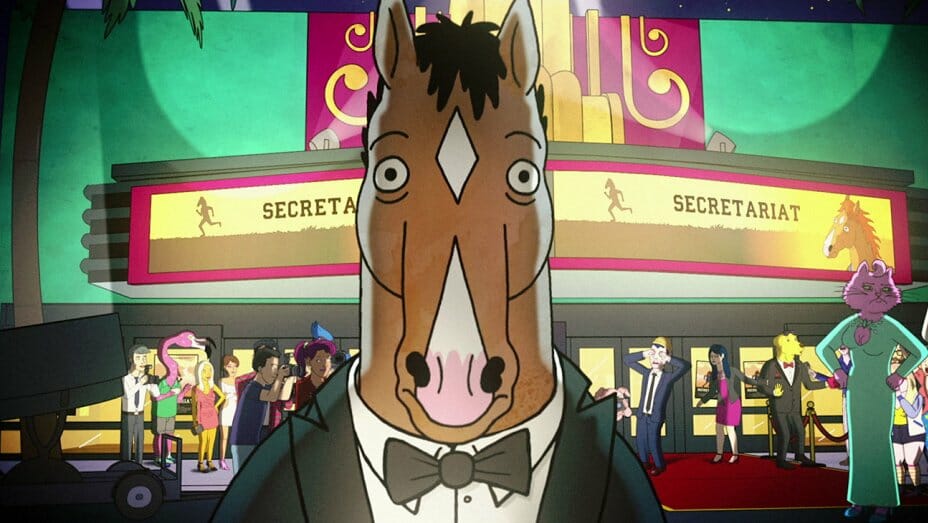 This is one of the top BoJack horseman quotes. His life, like many other cartoon characters, is just a series of unrelated wacky adventures. He seems always to have something going on in his life that he is struggling with. It is very hard for him to catch a break as life throws things at him.
But we all agree that the show is much deeper than that, and with time and experience, BoJack Horseman has grown and matured. His life is truly a rollercoaster ride of many emotions and many more adventures.
7. "The Universe Is A Cruel, Uncaring Void. The Key To Being Happy Isn't To Search For Meaning. It's To Just Keep Yourself Busy With Unimportant Nonsense, And Eventually, You'll Be Dead." -Mr.PeanutButter
When Diane indicates that she is thinking about leaving Los Angeles for a while to perform humanitarian work, Mr. Peanutbutter tries to encourage her to stay by sharing his opinions on the pursuit of happiness.
He has this weird mindset where he doesn't seem to agree with things that don't align with his values and beliefs. He thinks of humanitarian work as a waste of time and hence suggests Diane ditch her plan. This quote shows the selfish and negative personality of Mr. Peanutbutter. It seems as if he says these things to cope with his existence and problems.
8. "That Voice, The One That Tells You You're Worthless And Stupid And Ugly… It Goes Away, Right?" -HollyHock
This quote is so sad yet slightly comforting, seeing how HollyHock confides to Bojack. Hollyhock tells BoJack about some of her insecurities and asks him if they will go away, and Bojack makes her feel better by saying yes. Bojack and HollyHock are just two lonely people going through similar things in life, and that makes this line even more significant.
At some point in our life, when we are struggling, we confide in people who have been through the same thing as us. We ask them if it is temporary and what's ahead of all this.
9. "I'm Responsible For My Own Happiness? I Can't Even Be Responsible For My Own Breakfast!" – BoJack Horseman
BoJack Horseman is overwhelmed by everything and doesn't want breakfast to add to it. He is tired of hearing people say that his happiness is his responsibility. He already has so much on his plate, and he couldn't care less about finding happiness in life.
Bojack hates everything and everyone and doesn't seem to be able to follow through with his daily responsibilities in life. He believes that people die anyway, so why spend time searching for something as meaningless as happiness.
10. "When You Look At Someone Through Rose-Colored Glasses, All The Red Flags Just Look Like Flags." – Wanda
After waking up from a 30-year coma, Wanda was pretty excited to date someone and met BoJack. The two of them started dating, and from the very beginning, she started seeing BoJack's not-so-pleasant side.
After ignoring these signs of toxicity in their relationship for a while and giving him multiple chances to redeem himself, she finally decided to split up with BoJack. By this comment, she probably meant that you couldn't discern what's right or wrong when you're in love. She was blinded by love and kept on giving him chances. But finally, she broke it off.
11. "Man, I really regret buying those muffins and then eating them all on the drive home." -BoJack Horseman
This quote is so funny yet so relatable. We have all been there when we wanted to save our food to eat peacefully later but just couldn't help resisting any longer. BoJack is deeply regretting his decision to eat his muffins before reaching home, but can we hate him for it?
12. "I Think About My Child's Heartbeat, And Oh, It Makes Me Weep. I Hope And Pray To God My Little Fetus Has A Soul. Because I Want It To Feel Pain When I Eject It From My Hole." -Sextina Aquafina
This has to be the funniest BoJack Horseman quote, as it depicts what a woman might think while going through the pain of giving birth to a child. Sextina is worried about having to push her baby out, so she is asking and praying to god for her kid to have a soul so that he/she, too, could feel the pain of being pushed out.
She doesn't want to feel the painful process alone and has made this comment, probably implying that the kid will go through the same or similar type of pain sometime in their life.
13. "He's So Stupid, He Doesn't Realize How Miserable He Should Be. I Envy That." – BoJack Horseman
Bojack has a pessimistic mindset. He believes that the world is an unhappy place. The whole show revolves around this and shows how BoJack is struggling with depression and other life problems. His life isn't the least smooth sailing. So, when he finds Mr. Peanutbutter seemingly in a pleasant mood, he makes this comment expressing his feelings.
He sees Mr. Peanutbutter feeling happy and starts feeling jealous of him. His point of view drives him to believe that everyone should see the world the way he does and that those who do not are simply uneducated. This is toxic, yet it still shows how desperate he is to find joy in life.
14. "It Gets Easier. Every Day, It Gets A Little Easier. But You Gotta Do It Every Day – That's The Hard Part. But It Does Get Easier." -Jogging Baboon
Bojack decides to get in shape but finds it extremely difficult. He is perplexed by how people wake up so early to go out and exercise. The Jogging Baboon that he sees every day helps and encourages him. He tells him that consistency is the key to achieving anything, and if he sticks to a daily routine and follows it every day, he will be fit and healthy.
15. "Same Thing That Always Happens. You Didn't Know Me, And Then You Fell In Love With Me. And Now, You Know Me." -BoJack Horseman
People appear to fall in love with BoJack without knowing who he truly is. People tell him he's a horrible person, but it's not their fault; he was judged based on the show in the first place. The audience falls in love with the character he plays on the show, but the real BoJack has a lot of difficulties and isn't as pleasant as the guy on the show.
All of his romantic relationships go through the same cycle of falling in love and then breaking up when they realize how different he is. He is fed up with the same thing happening over and over. People fall for him when they don't know him and break up when they find out who he truly is.
16. "Nobody Else Gets To Tell You What Your Story Is" – Ana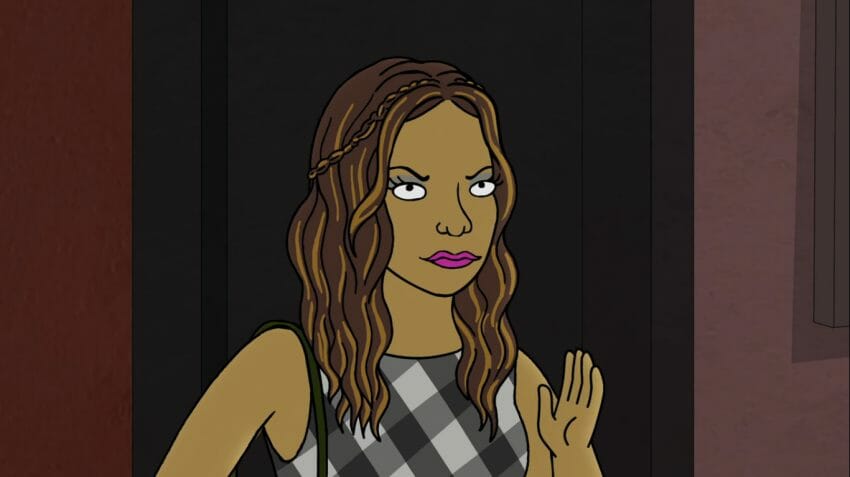 You know what is happening to you and what you have been dealing with. No one else knows your story better than you. People these days tend to meddle a lot with other people's business. Some people are not gonna change, and that's ok! Let them entertain their idea of events.
It doesn't matter how involved in your life someone is; they can't know what goes on in your head all the time. No one can contradict your story, as they can never completely know you.
17. "Always Take Every Opportunity That Comes Your Way Because Opportunities Are Like Sneezes From God, And When God Sneezes, You Can't Say 'God Bless You' To God, So Instead, You Have To Take The Opportunity." – Mr. PeanutButter & Captain PeanutButter
There is a perfect balance of satire and precious moments like this. Here, the grandma is saying something very important that we should take note of and consider implementing in our daily life.
This saying is a reminder that good opportunities should always be snatched. Never miss any opportunity as they present themselves for a reason, and it's your job to take advantage of it. Do not care about what other people might think or say. It's your life, so the decision should be yours to make.
18. "Closure Is Made Up By Steven Spielberg To Sell Movie Tickets. It, Like True love And The Munich Olympics, Doesn't Exist In The Real World. The Only Thing To Do Now Is Just To Keep Living Forward." – BoJack Horseman
The statement is an excellent way to convey to people that not everything they see in movies is true. Like True love in Steven Spielberg's films, it is not what happens in real life. He is saying that it seems like true love and Munich does not exist in the real world. Instead of focusing on these things, we should move on and run straight ahead toward things that are genuine and do exist in this world.
19. "No One Watches The Show To Feel Feelings. Life Is Depressing Enough Already." – BoJack Horseman
There are often flashbacks of the show Horsin Around where BoJack was on set, working with his friends. Now that there is no Horsin Around, he reminisces about those days and remembers why people loved that show. People enjoyed the show not to feel sad or lonely or depressed.
He is saying that people already have so much on their plate and so much to think about. People are depressed enough and do need a show to add to it.
Related: Shows Like Bojack Horseman
20. "I Need To Go Take A Shower So I Can't Tell If I'm Crying Or Not." -BoJack Horseman
This line is the perfect mix of sad and comedy. BoJack is upset, but the way he says this makes it so comical. This line perfectly describes the whole essence of the show. When he is in the shower, his tears get mixed up with the running water from the shower. He says you can't tell if I'm crying or not because it's hard to differentiate whether the water dripping from his eyes is a tear or not.