Anime is undoubtedly the craze nowadays. With kids, teenagers, and even adults hooked on to it, the viewership makes and breaks new records daily.
An essential part of the anime genre's success is attributable to its visually appealing animations. Though the plot, characters, and delivery are the king for the tale to resonate with the audience, the quality of the spirits also lures and keeps them hooked.
Animation plays an important role and is the unique edge a story can have over other forms of expression like movies, documentaries, etc.
Thus if the story is supported by high animation quality, it will go a long way in attracting the present crop of the anime community and ensure a good viewing experience for the viewers materializing into an economically successful anime production.
Here we have 20 high-quality best animation anime to indulge your eyes with the fantastic animation available for anime fans.
20. God Eater
Director- Takayuki Hirao

Writer-Takayuki Hirao, Kei Tsunematsu

Voice Cast-Robbie Daymond, Kyle Hebert, Michelle Ruff

IMDb Rating- 6.9

Rotten Tomatoes Score- NA

Streaming Platform- Netflix
An anime adaptation of the video game God Eater and animated by Ufotable studio, this series follows the ventures of soldiers called God Eaters wielding weapons called God Arcs against a group of monsters called Aragami.
With animation studios in high competition, this anime has also managed to carve its place in the genre and garnered praise with good fight scenes and action sequences.
19. Promare
Director- Hiroyuki Imaishi

Writer- Kazuki Nakashima

Voice Cast- Billy Kameez, Johnny Young Bosch

IMDb Rating- 7

Rotten Tomatoes Score- 97

Streaming Platform- Netflix
PROMATE anime is Set in a timeline where Earth thirty years ago had the misfortune of going through a Great World Blaze, which withered half the world out, rendering the rest of the survivors as mutants.
When newer and more aggressive mutants are in town, a battle ensues.
This action sci-fi anime movie is a potpourri of both plot and better animation than usual to support it.
18. Beyond The Boundary
Director -Taichi Ishidate

Writer- Jukki Hanada

Voice Cast- Clint Bickham, Kira Vincent-Davis, Monica Rial, among others

IMDb Rating- 7.2

Rotten Tomatoes Score- NA

Streaming Platform- Amazon Prime
A unique concept, this series was produced by Kyoto Animation Studio; this series has quality animation in spades.
The story follows the journey of Akihito Kanbara, a half-yummy, and Mirai Kuriyama, an underconfident Spirit World Warrior, in facing the world of yummy s and Spirit World Warriors as their lives intertwine.
Yoummu s here are physical manifestations of negative emotions like jealousy, hatred, envy, etc. which sometimes get rogue, and then Spirit World Warriors are needed to kill them.
This unique and exciting concept demanded similarly amazing anime of high quality that the studio triumphed in delivering, killing it in the animation department.
17. Plastic Memories
Director- Yoshiyuki Fujiwara

Writer- Naotaka Hayashi

Voice Cast-Yasuaki Takumi,Sora Amamiya, Chinatsu Akasaki

IMDb Rating- 7.3

Rotten Tomatoes Score-NA

Streaming Platform-Netflix
Set in a distant future, humans and Androids co-habitat, and Androids called Giftias also have memories and emotions in this series.
Near the end of their pre-meditated term, these Gifts must be disengaged, and memories erased.
For this disengagement, a team consisting of a Giftia and a human is assigned to spot and disengage the Giftia.
The catch is, however, when our protagonist, a disengagement team, Tsukasa Mizugaki, and his Giftia Isla themselves fall in love while Isla nears the end of her term.
With its aesthetic animation and emotional setup, this anime series will indeed have your eyes rolling tears out soon.
16. The Garden of Sinners
Director- Ei Aoki

Writer- Masaki Hiramatsu

Voice Cast- Shiki Ryogi, Touko Aozaki, Mikiya Kokutou

IMDb Rating- 7.6

Rotten Tomatoes Score- NA

Streaming Platform- AMAZON PRIME
Set in late twentieth-century Japan, where random suicides occur, something is fishy. All the suicides have some things in common. A team is made. Will they solve the mystery of these mystical happenings?
The series has stunning animation to support its intriguing plot. The viewers will have a blast exploring and delving into the series with the best Animation features.
Read More: The 25 Best High School Anime To Add To Your Watchlist
15. Sword Art Online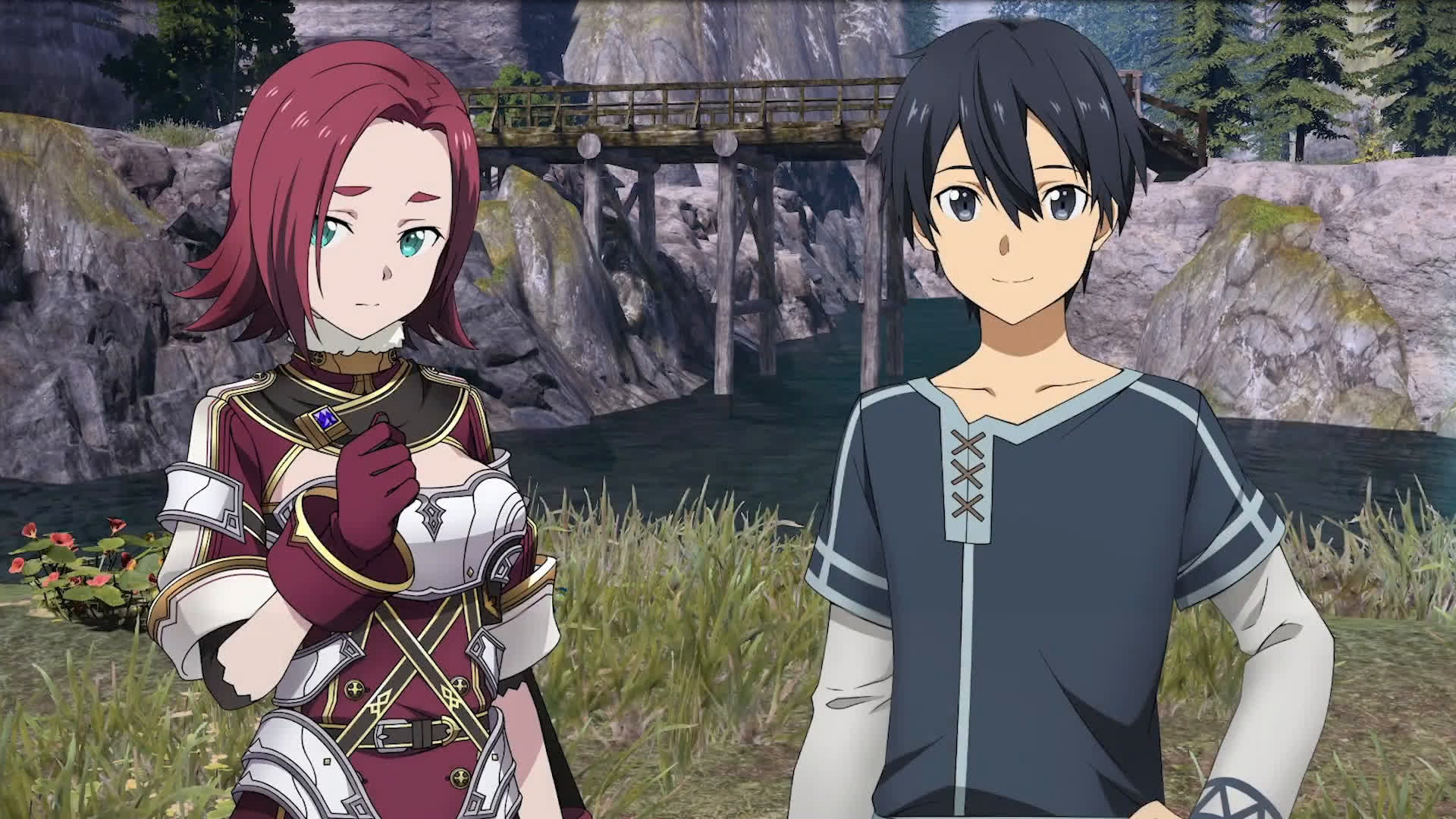 Director- Tomohiko Itō

Writer- Yukie Sugawara, Yukito Kizawa, Muneo Nakamoto, Yoshikazu Mukai, Shūji Iriyama, Naoki Shōji

Voice Cast-Bryce Papenbrook, Cherami Leigh, Cassandra Lee Morris, Kayli Mills

IMDb Rating- 7.6

Rotten Tomatoes Score- 100

Streaming Platform- Netflix
An action-fiction anime, this anime by A1 Pictures is a visual treat.
Starting to air in 2012, Sword Art Online is set in 2022 and features the plot of a virtual reality massively multiplayer online role-playing game (VRMMORPG), wherein a game taken for testing is made to trap the 10000 testers within the game itself until they clear all the 100 levels. Finally, one of them, Kazuto "Kirito" Kirigaya, decides to win the game and release all of them.
Will our main character be successful? With the best of the best anime quality, the constant action and plot make watching this animation series a genuinely delightful experience.
14. Mobile Suit Gundam Unicorn
Director- Kazuhiro Furuhashi

Writer- Yasuyuki Moto

Voice Cast- Steve Cannon, Stephanie Sheh, Keith Silverstein

IMDb Rating- 7.7

Rotten Tomatoes Score-NA

Streaming Platform-Netflix
A space exploration anime series from the Gundam franchise, this story chronicles the adventures of Banagher Links. This seemingly ordinary boy becomes a pilot in a Gundam to battle against a militant rebel group called Sleeves, who are behind the 'Laplace box,' an object that can flush the space colonies back into a war zone. With amazing anime, this animation would be a visual treat for the audience.
13. Monogatari
Director- Akiyuki Shinbo, Tatsuya Oishi, Tomoyuki Itamura

Writer- Akiyuki Shinbo, Yukito Kizawa, Muneo Nakamoto

Voice Cast-Erik Scott Kimerer, and Erica Mendez, among others

IMDb Rating- 8

Rotten Tomatoes Score-

Streaming Platform-Netflix
Monogatari series revolves around the life of a high school student, Koyomi Araragi, who has had a near-death experience with a vampire during spring break, and so he is now able to feel and have some supernatural phenomena; with his newfound powers, and he helps a lot of girls who have oddities, taking apparitions, deities, ghosts, beasts, spirits, for some examples.
An encounter with a supernatural monster leads him to have several magical powers and adventures. With great animation and visual appeal, this is a good watch for anyone who likes supernatural forces in their entertainment.
12. My Dress Up, Darling
Director -Keisuke Shinohara

Writer-Yoriko Tomita

Voice Cast- Jack Britton, Amanda Lee, Risa Mei, Jad Saxton

IMDb Rating- 8.2

Rotten Tomatoes Score- NA

Streaming Platform-Netflix
What happens when a Hina doll sewing champ and a cosplay wannabe meet?
My dress-up, Darling, is what happens.
On the insistence of Marin Kitagawa, Gojo, a high school student, his crush makes a costume from a video game that she likes. Here begins a series of costumes and pastimes.
Get Ready to delve into aesthetic animations and beautiful anime character designs.
11. Violet Ever Garden
Director- Taichi Ishidate, Haruka Fujita

Writer- Reiko Yoshida

Voice Cast- Erika Harlacher, Tony Azzolino, Kyle McCarley, and Reba Buhr, among others

IMDb Rating- 8.4

Rotten Tomatoes Score- 100

Streaming Platform- Netflix
Winner of the Kyoto Animation Award in 2014, this story revolves around an unfeeling and detached soldier of war, Violet, and her transition from having the psyche of the soldier to that of a feeling and caring person, all the while coping with the last words of heritor and guardian, Major Gilbert- 'I love You.'
Violet Ever Garden is a tear-jerker but a good one.
Violet Ever Garden, the animation series, is equal parts beautiful and colorful, appealing to the eyes with its bright color palette and gorgeous and breathtaking landscapes. With slow and relatable character development in this animation series, Violet Ever Garden has many aspects to admire.
10. The Land Of Lustrous
Director- Takahiko Kyōgoku

Writer- Toshiya Ōno

Voice Cast- Sarah Wiedenheft, Avery Smithhart

IMDb Rating- 7.9

Rotten Tomatoes Score-NA

Streaming Platform-Amazon Prime
Labeled as a next-generation animation film, this movie has a stupendously original concept. Set in the far future, in this land, live Lustrously, embodied with living crystals instead of flesh, to live in a world inhabitable by humans due to its toxicity.
Mortal enemies are LUNARIANS, who use the hunt and the shattered body crystals as jewelry raw material.
The crystalline forms of life required an extraordinary record of animation quality to pull the concept off, and of course, Orange Studio and its creative artists excelled at it.
9. Fog Hill Of Five Elements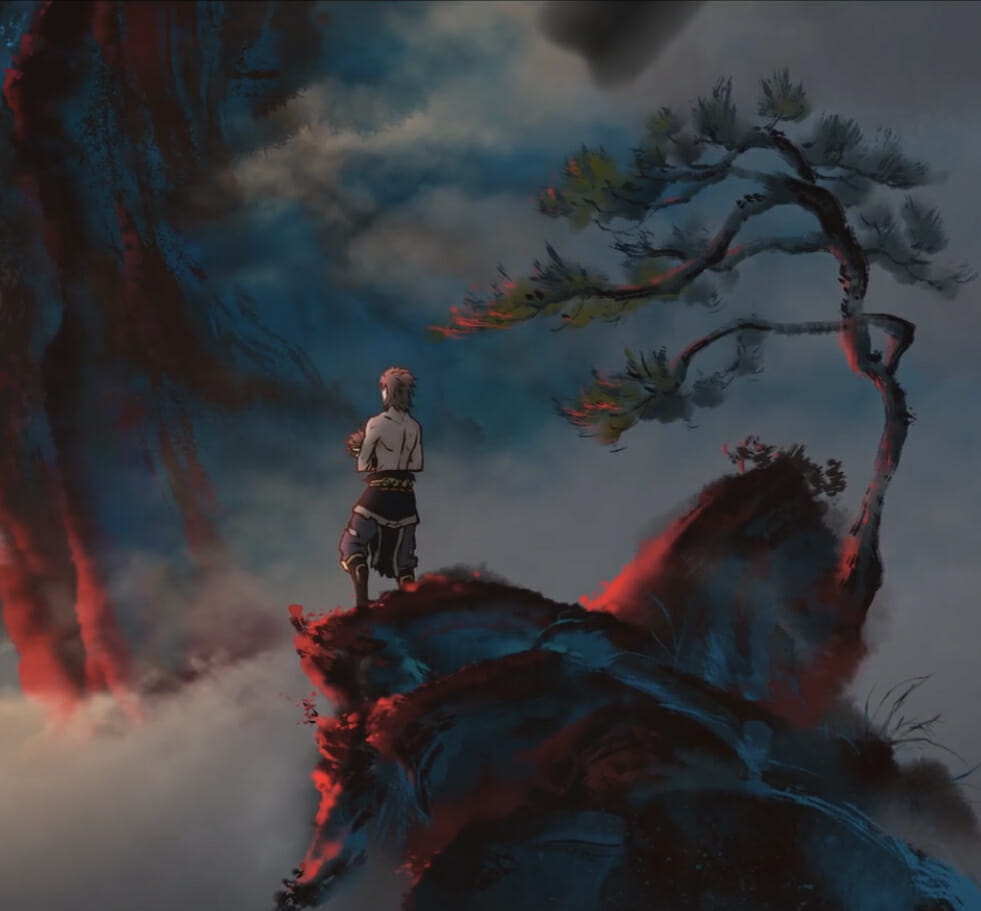 Director- Li hun

Writer-

Voice Cast- Wen Ren, Yi Xi Xuan

IMDb Rating- 8.3

Rotten Tomatoes Score-NA

Streaming Platform- Bilibili
An original Chinese anime is the story of a Chinese legend, where monsters grant the powers of five elements to some selected ones who have to pass through various challenges, including foggy mountains.
This Chinese animation is a sure shot for those who want both story and visuals.
8. Fire Force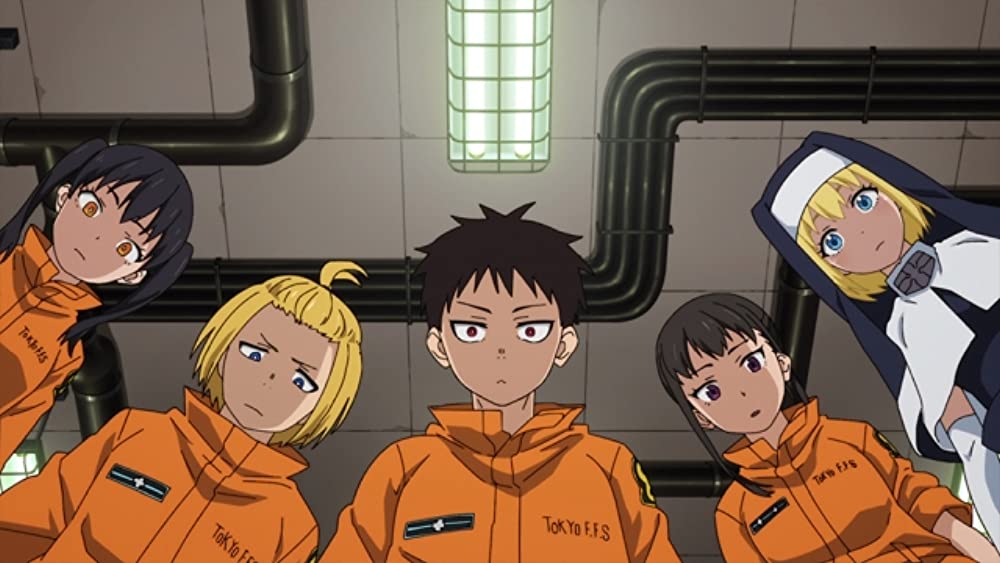 Director-Yuki Yase , Tatsuma Minamikawa

Writer-Gakuto Haijima , Tatsuma Minamikawa

Voice Cast- Derick Snow, Jeremy Inman, Sarah Roach

IMDb Rating- 7.6

Rotten Tomatoes Score- 83

Streaming platform – Netflix
Set in a post-Cataclysm world where the fire burnt half the world down, pyrokinetic life—Shinra Kusakabe is held responsible for his mother's death.
While absorbed by the Special Fire Force Company 8, he learns to control his powers. Like other anime on our list, this one boasts good animation and watching experience.
7. My Hero Academia
Director- Kenji Nagasaki among others

Writer-Yōsuke Kuroda

Voice Cast-Justin Briner, Clifford Chapin, Luci Christian, among others

IMDb Rating- 8.4

Rotten Tomatoes Score- 100

Streaming Platform-Netflix
Set in a world full of 'Quirks' or people who have developed powers of their own lives, a boy called Izuku Midoriya wishes to be a superhero but doesn't have a quirk, to begin with.
However, an act of kindness attracts the attention of the ultimate superhero, All Might, who grants him some of his powers.
Will our little, excited protagonist be able to excel at the Academy? Or will he realize being a superhero is much more complicated than it seems?
With endearing scenes and great animation, this is an anime worth watching.
6. Spirited Away
Director- Hayao Miyazaki

Writer-Hayao Miyazaki

Voice Cast- Yumi Hiragi, Miyo Irino, Mari Natsuki

IMDb Rating-8.6

Rotten Tomatoes Score- 97

Streaming Platform-Netflix
A Studio Ghibli production, this Japanese series is about a sensible ten-year-old, Chihiro Ogino, who enters a spirit world while going to an amusement park with her parents. Kami, instead, and her parents get converted into pigs while eating in that world.
In a world controlled by the witch Yubaba, now our dear protagonist has to work under her to free herself and her parents from Kami.
A Mappa studio production with amazing visuals to support the plot, studio Ghibli has done an impressive job at animation in this anime series.
5.

Jujutsu Kaisen 0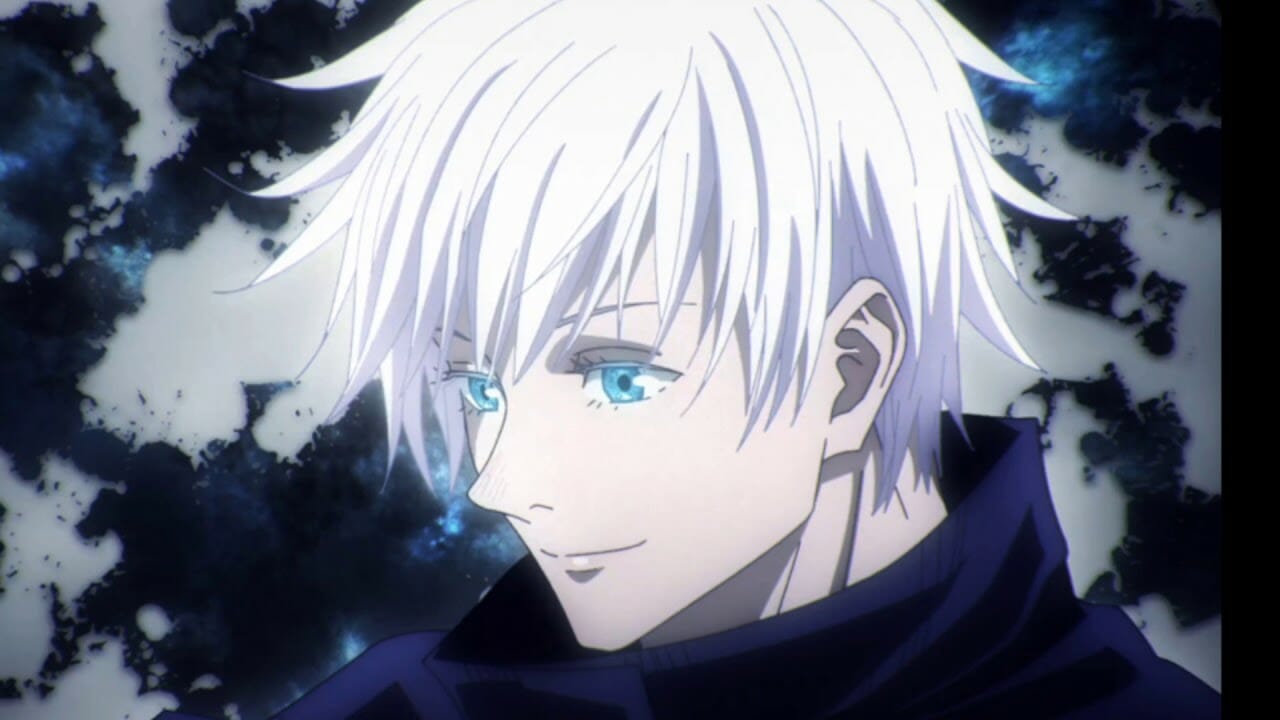 Director- Sunghoo Park

Writer- Hiroshi Seko

Voice Cast- Kayleigh McKee, Anairis Quinones

IMDb Rating- 8.6

Rotten Tomatoes Score-98

Streaming Platform-
When Yuji Itadori swallows a cursed talisman called Ryomen Sukuna, and the curse transfers to him, he has to join the secret organization of Jujutsu Sorcerers to manage the powers and curses that come with them.
The anime show has one of the best animations available in the genre and a guaranteed novel experience with simply stunning visuals.
4. Demon Slayer
Director-Haruo Sotozaki

Writer-Ufotable based on the. Manga series of the same name.

Voice Cast- Zach Aguilar, Abby Trott, Aleks Le

IMDb Rating- 8.7

Rotten Tomatoes Score- 100

Streaming Platform- Netflix
Set in the Taisho- era Japan, this is the story of Tanjiro Kamado, who wants to join a secret society, The Demon Slayer, after his only family, his mother, was murdered. The original demon, Muzan, Kibutsuji, made his sister a monster who injects humans with his blood and converts them into his cronies. However, only his sister retained her human emotions and memories among all the monsters.
This anime series won the hearts of many not only due to its exciting plotline and execution but also due to its stunning animation.
The fight scenes are detailed, with every slight movement captured, the flick of a sword, the menacing grin of a demon, etc. Even the color palette suits the environment of cold mountains and battle hardships in the animation.
The story, and its spot-on animation, especially in the fight scenes, is a treat for the eyes and top-notch character designs.
3. Attack On The Titans
Director- Tetsurō Araki

Writer- Yasuko Kobayashi and Hiroshi Seko

Shintarō Kawakubo

Voice Cast- Bryce Papenbrook, Josh Grelle, Trina Nishimura, among others

IMDb Rating- 9

Rotten Tomatoes Score- 96

Streaming Platform- Netflix
One of the most successful anime in town, Attack on Titan, is set in a post-apocalyptic world where the humans have to hike themselves from giant Titans out there to kill them.
The protagonist, Eren Jaeger, is one such human being. After his city gets destroyed and a humorous Titan eats up his mother, Eren vows revenge and hopes to join the Survey Corps, an elite army of soldiers who fight and attack Titan.
This anime series is famed for both its plot and its CGI. With stunning visuals and an appealing art style of animations, for Attack on Titan, anyone would say- This is how it's done. The best anime is here for all to enjoy.
2. Fate/ Stay Night
Director- Yūji Yamaguchi

Writer-Takuya Satō

Voice Cast- Bryce Papenbrook, Mela Lee, and Kari Wahlgreen, among others

IMDb Rating-7.3

Rotten Tomatoes Score- 82.

Streaming Platform-Netflix
The Fate/ Stay Night series is a maze of mythology, history, magic, and action. When an amateur and unknowing teenager, Shirou gets into a to-death game,
In tIn the Fifth Holy Grail War, he must fight many mythological creatures along with a supporting cast of saber, Unlimited Blade Works, Heaven's Feel, and mages to ultimately emerge victorious so that his wishes for peace are granted.
The supernatural elements of the anime Fate series are its takeaways, and the top-notch animations deliver those elements.
For the fans of anime, the Fate series is a must-watch.
1. Food Wars
Director- Yoshitomo Yonetani

Writer-Shogo Yasukawa

Voice Cast-Blake Shepard and Stephanie Wittels, among others

IMDb Rating- 8.2

Rotten Tomatoes Score- NA

Streaming Platform-Netflix
This Japanese animation series is based at Tōtsuki Culinary Academy, where each student is crème de la crème of the culinary students.
With some strings of fate tugging, Soma Yukihira enters the world he only dreamt of.
However, he must battle it out during shotgun ( a food war) to prove his mettle and avoid compulsion.
This anime deserves to be watched together for a good animation experience with the entire family.
Read More: The 20 Best Adult Anime Of All Time To Watch Right Now