Let's have a look at the best Netflix animated movies with this post! Netflix genuinely provides lots of variety, providing a slew of family-friendly films in a variety of genres. Even if the viewer's animation range is limited, the collection still contains a lot of excellent options.
Netflix is facing a significant tough market for animated content, with HBO Max securing sole access to watch Studio Ghibli movies and the launch of Disney+. But don't be put off by the lack of Ponyo and WALL-E in its animation picture lineup; it's performing fairly well generating its very own lovely animations.
Not to acknowledge that animated films are available in a wide range of categories, including comedies, sci-fi, musical expeditions, romance, thrillers, and much more. As a result, picking a movie based on how you're feeling is not a problem. This thorough list of the finest Netflix animated movies of 2023 is for you since you're flirting with the notion of pampering yourselves with amazing animation.
40. Home


Director: Tim Johnson

Writer: Tom J. Astle, Matt Ember

Cast: Jim Parsons, Rihanna, Steve Martin, Matt Jones, Jennifer Lopez

IMDb Ratings: 6.5

Rotten Tomatoes ratings: 52%
The incredible movie is about an alien species called Boov that shows up on Earth. They say they're friendly but later take over the Earth. They move humans to Australia and start to live in their homes. Oh is a different-thinking Boov. He plans a party but messes up the invites. 
Tip is a human girl whose mom is nowhere to be found. She meets Oh and they team up together. Boov wants Oh to vanish for inviting enemies, but Oh pairs up with Tip to find her mom and both escape. They make a car fly and after some bumpy moments, they grow close. Despite Boov chasing them, Oh and Tip keep going. Watch the movie to know what finally happens with both.
39. A Whisker Away


Director: Junichi Sato, Tomotaka Shibayama

Writer: Mari Okada

Cast: Mirai Shida, Natsuki Hanae, Hiroaki Ogi

IMDb Ratings: 6.7

Rotten Tomatoes ratings: 7.3%
A masterpiece animated film produced by Studio Colorido, Toho Animation, and Twin Engine. Directed by Junichi Sato and Tomotaka Shibayama. 
Miyo Sasaki is a not-so-happy 8th grader. Her stepmom is not the best of friends. She likes a boy who doesn't even know if she exists. But here's where things start to get interesting. Miyo gets a magical Noh mask from a mysterious seller who is a big cat. 
This magical mask turns her into a cat named "Tarō". As a cat, she spends most of her time with Hinode. Hinode is the guy she likes, and even keeps him company as he delves into Japanese pottery.  Miyo wants to confess her true identity and feelings towards him but gets into trouble. 
38. Animal Crackers


Director: Scott Christian Sava, Tony Bancroft

Writer: Scott Christian Sava, Dean Lorey

Cast: Emily Blunt, John Krasinski, Danny DeVito, Ian McKellen, Sylvester Stallone, Patrick Warburton, Raven-Symoné, Harvey Fierstein

IMDb Ratings: 5.8

Rotten Tomatoes ratings: 64%
In the year 1962, brothers "Buffalo" Bob and Horatio Huntington ran a traveling circus together. They were doing well despite their great difference in personalities. After a show of the circus, the circus' resident gypsy fortune teller Esmerelda introduced her beautiful niece Talia to her employers.
She asked them to give her a job. Bob and Horatio are both instantly smitten with the lovely woman, but Talia's affections are only for Bob.
When the pair announce their plans to marry in 1964, Horatio becomes furious and delivers a threat to his brother to choose between him or Talia. Bob decides and marries Talia and Esmerelda gives them a mysterious box as their wedding gift. This box allows them to open a new circus. Their new circus was known for animals performing amazing and seemingly uncommon impossible feats.
Many Years later, Bob's nephew Owen gets married to his childhood friend Zoe at the circus where they first met as kids. Owen soon discovers he now has to work as a taste tester for Zoe's father Mr. Woodley at his biscuit factory which makes dog biscuits.
His co-worker  Binkley is experimenting to create a new type of dog biscuit which keeps getting ruined by Mr. Woodley's assistant Brock.
37. Wish Dragon


Director: Chris Appelhans

Writer: Chris Appelhans

Cast: Jimmy Wong, John Cho, Constance Wu, Natasha Liu Bordizzo, Jimmy O. Yang, Aaron Yoo, Will Yun Lee, Ronny Chieng

IMDb Ratings: 7.2

Rotten Tomatoes ratings:68 %
This story is about Din who is a college student from Shanghai. He belongs to a simple background and has a big dream. His dream is to reunite with his childhood friend Li Na, who moved many away years ago. Li Na now lives a fancy life, and Din wishes to catch her attention.
But Fate has something out-worldly for Din. An elderly man hands him a magical teapot and Outcomes "Long" who is a wishing dragon. Long had a deal for him. He can have three wishes as he is the holder of the teapot. The plot twist comes when Mr. Wang, Li Na's dad also wants that teapot too.
36.Vivo

Director: Kirk DeMicco

Writer:Kirk DeMicco, Quiara Alegría Hudes

Cast: Lin-Manuel Miranda, Ynairaly Simo, Zoe Saldaña, Juan de Marcos, Brian Tyree Henry, Gloria Estefan

IMDb Ratings: 6.7

Rotten Tomatoes ratings: 86%
In sunny Havana, Cuba, music-loving Andrés and his musical partner, Vivo the kinkajou, fill the plaza with mesmerizing tunes.
The story begins when A letter from his old friend Marta Sandoval in Miami changes everything. Marta immediately plans to retire and asks Andrés to meet her at Mambo Cabana. At Mambo Cabana he can reveal his true feelings through a special song. 
The unimaginable thing happens. Andrés unexpectedly passes away, leaving Vivo heartbroken and grieving. Determined to honor and fulfill Andrés' wish, Vivo and Gabi set off on an adventure to present the song to Marta. 
35.Guillermo del Toro's Pinocchio


Director: Guillermo del Toro, Mark Gustafson

Writer: Guillermo del Toro, Patrick McHale

Cast: Ewan McGregor, David Bradley, Gregory Mann, Burn Gorman, Ron Perlman, John Turturro, Finn Wolfhard, Cate Blanchett

IMDb Ratings: 7.6

Rotten Tomatoes ratings:96 %
An award-winning film that captivates the audience to its core. 
During World War II in Italy, Geppetto the woodcarver grieves his son's death. He manufactured a wooden boy named Pinocchio from a pine tree. The Wood Sprite makes Pinocchio come to life and is guided by Sebastian J. Cricket to make moral choices.
34. The Bad Guys


Director: Pierre Perifel

Writer: Etan Cohen

Cast: Sam Rockwell, Marc Maron, Awkwafina, Craig Robinson, Anthony Ramos

IMDb Ratings: 6.8

Rotten Tomatoes ratings: 88%
The movie is based In a world where animals and humans live together. Mr. Wolf leads The Bad Guys which is a gang of clever animal crooks. The gang steals from the police chief, Misty Loggins, and causes chaos. But after being mocked by Governor Diane Foxington on TV, Wolf wants to prove himself.
He plans a heist on swiping the Golden Dolphin award before it's given to Professor Marmalade. During the heist, Wolf helps an old lady and starts feeling mixed emotions. Wolf gets caught but convinces Foxington to let Marmalade reform them. Secretly, he aims to steal the award again, setting the stage for an exciting adventure.
33. The Magician's Elephant


Director: Wendy Rogers

Writer: Martin Hynes

Cast: Noah Jupe, Mandy Patinkin, Natasia Demetriou, Benedict Wong, Miranda Richardson, Aasif Mandvi

IMDb Ratings: 6.5

Rotten Tomatoes ratings: 67%
Get ready for the charming animated film, "The Magician's Elephant," brought to life by Wendy Rogers and inspired by Kate DiCamillo's book. This fascinating movie weaves a magical story full of courage, teamwork, self-discovery, and friendship.
Through its captivating tale, the movie also sneaks in some clever lessons about problem-solving. Noah Jupe shines in the role of a young boy facing three unimaginable challenges from the king. These challenges lead him to uncover his true destiny. 
32. Trolls

Director: Mike Mitchell

Writer: Jonathan Aibel, Glenn Berger

Cast: Anna Kendrick, Justin Timberlake, Zooey Deschanel, Russell Brand, James Corden, Gwen Stefani

IMDb Ratings: 6.4

Rotten Tomatoes ratings: 75%
Trolls are small, cheerful creatures who love singing, dancing, and spreading happiness all around. The plot continues as they catch the attention of the gloomy Bergens who are a group of huge folks and they believe that eating a Troll is the only way to feel joy.
The Bergens capture the Trolls in a tree-cage, gobbling them up during Trollstice. Fast forward to years later, Princess Poppy, the Trolls' leader, throws a wild party to celebrate their escape. However, danger lurks as Chef, a bitter Bergen, kidnaps Poppy's friends.
In a twist of fate, Poppy teams up with Branch, a serious Troll, to save the day. Watch the movie to know if they can escape or not and if yes how. 
31. Nimona


Director: Nick Bruno, Troy Quane

Writer: Robert L. Baird, Lloyd Taylor

Cast: Chloë Grace Moretz, Riz Ahmed

IMDb Ratings: 7.6

Rotten Tomatoes ratings: 95%
The splendid animated movie Nimona is based on a novel of the same name. 
Take a step into the medieval-futuristic world of knights and heroes. Ballister Boldheart, a commoner who is on the edge of becoming a knight, is rewriting tradition under Queen Valerin's rule. Drastic change takes place when during his knighthood ceremony, a laser shot from his sword accidentally takes the Queen's life. Ballister's marked as a villain.
Among all these, a shape-shifting teen, Nimona, befriends him. Both rejected by society, they pair up, driven by their shared outcast status, and deserve justice. Watch them navigate through danger and deception, forging an unlikely alliance in the kingdom of twists and turns.
30. Spiderman: Into the Spider-Verse
Director: Bob Persichetti, Peter Ramsey, Rodney Rothman
Writer: Phil Lord, Rodney Rothman
Cast: Shameik Moore, Jake Johnson, Hailee Steinfeld, Mahershala Ali
IMDb Ratings: 8.4
Rotten Tomatoes ratings: 97%
Miles Morales teams up with different Spider-Men from other realities to defend NYC from Villains in this first animated feature film in the Spiderman franchise. This animated film will set your primetime in flames with its wracking fights and jaw-dropping excitement!
This superhero picture features an engaging premise and outstanding animation. This movie is one of the best animated movies on Netflix.
29. ParaNorman
Director: Sam Fell, Chris Butler
Writer: Chris Butler
Cast: Kodi Smit-McPhee, Anna Kendrick, Christopher Mintz-Plasse, Tucker Albrizzi
IMDb Ratings: 7.0
Rotten Tomatoes ratings: 89%
ParaNorman is still one of their greatest films, combining stunning stop-motion animation with a spooky tale of Halloween haunting with a poignant twist.
The narrative is set around Halloween and follows Norman, a young boy who can see and communicate with the departed. This comes in useful when a curse strikes his peaceful town, causing ghouls to come back from the dead and threaten the locals.
28. The Mitchells vs. the Machines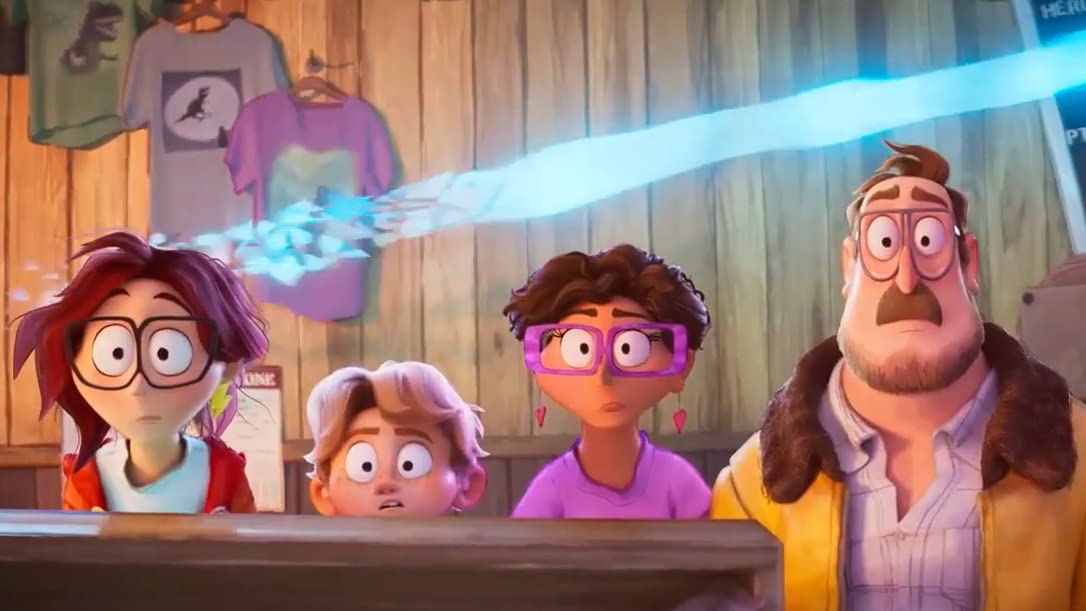 Director: Michael Rianda
Writer: Mike Rianda, Jeff Rowe
Cast: Abbi Jacobson, Danny McBride, Maya Rudolph, Michael Rianda
IMDb Ratings: 7.7
Rotten Tomatoes ratings: 97%
Hotel Transylvania, Surf's Up, and Spider-Man: Into the Spider-Verse are just a few of Sony Pictures Animation's adventurous and exciting animated movies. This list extends further and includes " The Mitchells vs the machines.
Rick Mitchell takes his family's flight tickets and swaps those for a cross-country road trip, that just so falls in line with a robot apocalyptic revolt in a last-ditch effort to bond with his university daughter.
The Mitchell family must work together just to rescue the earth while simultaneously learning to be a beautiful family.
27. Despicable Me
Director: Pierre Coffin, Kyle Balda
Writer: Cinco Paul, Ken Daurio
Cast: Steve Carell, Kristen Wiig, Trey Parker, Miranda Cosgrove
IMDb Ratings: 6.3
Rotten Tomatoes ratings: 59%
Despite introducing the world to those weird tiny yellow beings renowned as Minions, Despicable Me is a fantastic animated film. Gru (Steve Carrel) is a supervillain who doesn't appear to have the power he thinks he possesses.
As a result, he decides to take the moon. Gru plans for his momentous quest with his army of Minions and battle robots. Things go bad when three small orphan girls come up on his porch and seek to adopt him as their father.
26. I Lost My Body
Director: Jérémy Clapin
Writer: Jérémy Clapin, Guillaume Laurant
Cast: Hakim Faris, Victoire Du Bois, Patrick d'Assumçao, Alfonso Arfi
IMDb Ratings: 7.5
Rotten Tomatoes ratings: 96%
The strange narrative of little Naoufel and his amputated hand is told in "I Lost My Body," a piece of stunning electric animation, and best-animated features.
The film follows Naoufel and his life inching closer to the day he lost both his hands, as well as the current day hand on its trip through France to rejoin with his corpse.
"I Lost My Body" is a wonderful work of grown-up animation that is both artistically and spiritually captivating. It is as strange as it is down-to-earth.
25. Monster House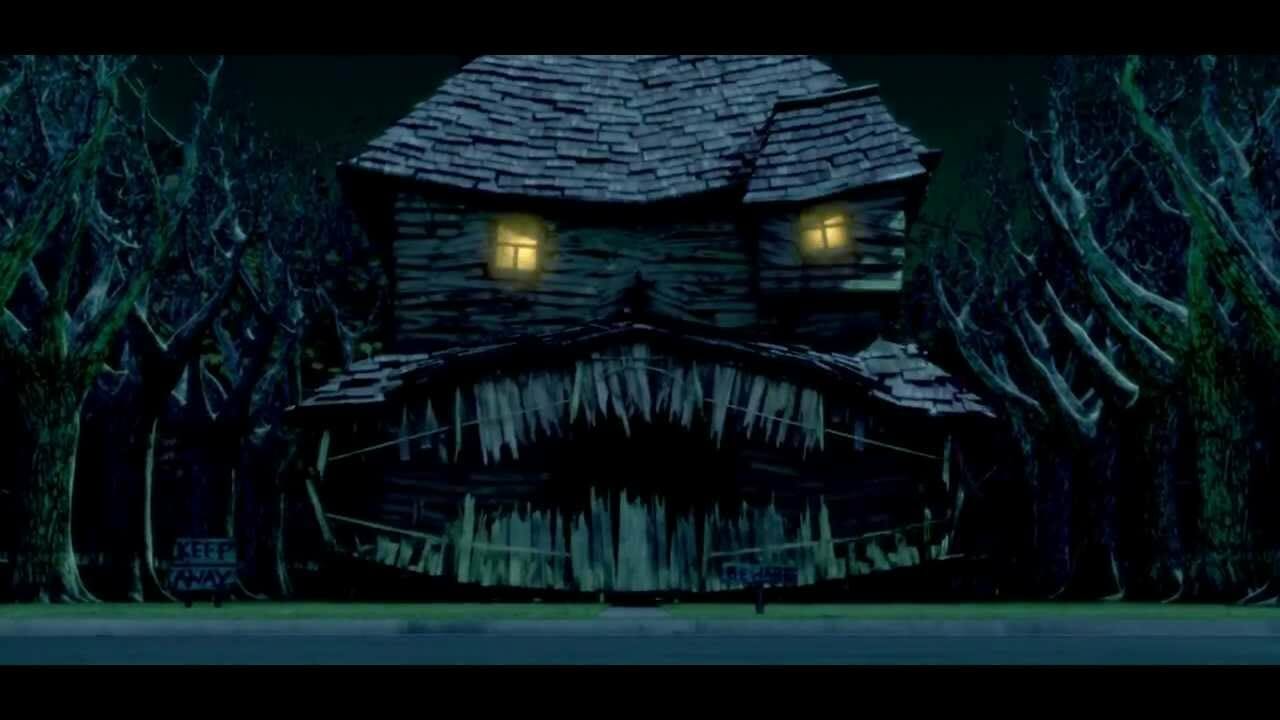 Director: Gil Kenan
Writer: Dan Harmon, Rob Schrab, Pamela Pettler
Cast: Mitchel Musso, Sam Lerner, Spencer Locke, Ryan Whitney
IMDb Ratings: 6.6
Rotten Tomatoes ratings: 75%
While a haunted house has been a popular backdrop for so many horror genres over the decades, it is seldom shown in animations.
Visit Monster House horror film with some rerrifying scary stories at its core. Monster House stars a grumpy old man as the custodian of a creaking old mansion, although when his health concerns force him to leave, the home is shown to be a cause of anxiety for the community.
A group of adolescents puts their lives on the line to investigate the empty house and the mysteries it hides. There was enough humor to keep the youngsters entertained, however, this is one scary home tale that gets better with age.
24. A Silent Voice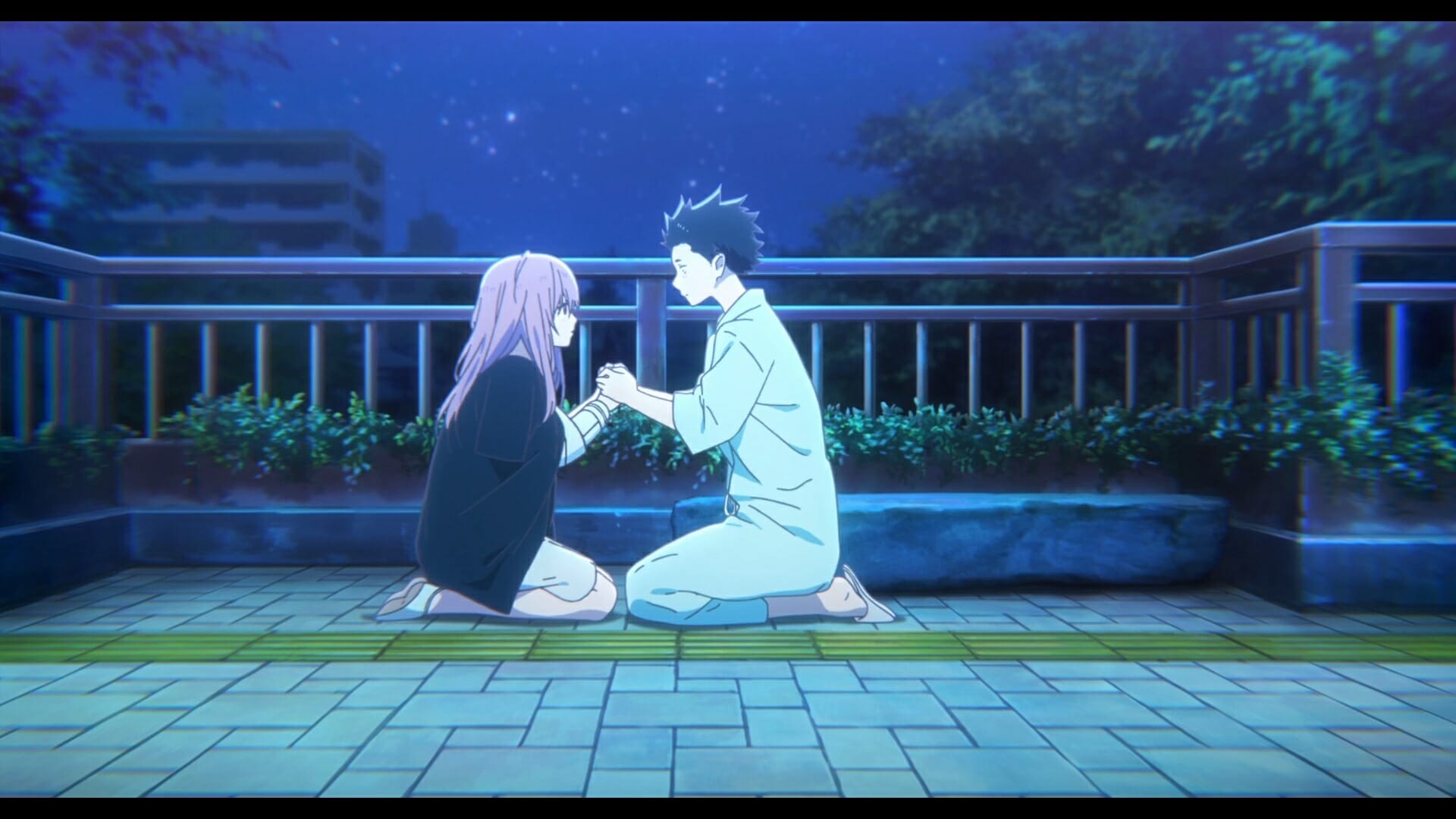 Director: Naoko Yamada
Writer: Reiko Yoshida
Cast: Miyu Irino, Saori Hayami, Aoi Yûki, Kenshô Ono
IMDb Ratings: 8.1
Rotten Tomatoes ratings: 95%
Silent Voice is based on a comic with the same name. Silent Voice is unquestionably an animated film aimed at a mature audience. Shoya, a young man tortured by the guilt of tormenting a deaf kid named Shoko Nishiyima until she transferred schools, is the protagonist of the film. Even though does not act alone, some other abusers turn on Shoya, branding him an outsider and making him prey.
Years later, Shoya feels compelled to set things right, therefore he studies sign language and finds out Shoko to made amends for his previous transgressions. The two build a solid bond and a society surrounding him via honest, painful dialogue.
A Silent Voice is an engrossing, soul-searching, and thought-provoking film.
23. In This Corner of the World
Director: Sunao Katabuchi
Writer: Sunao Katabuchi, Chie Uratani
Cast: Non, Ava Pickard, Kenna Pickard, Kenna Pickard
IMDb Ratings: 7.8
Rotten Tomatoes ratings: 97%
In This Corner of the World is an award-winning anime film that premiered in the United States in 2017 by Funimation Films and is now accessible to view on Netflix following its purchase. Suzu Urano, a young lady who goes to Hiroshima in 1944 to reside alongside her husband's family, is the protagonist of the film.
Suzu responds to the urge to defend her family and restore her nation as far as anyone can after this unspeakable evil as her town is devastated by an atomic bomb.
This Corner of the World is a highly enlightening narrative that highlights the struggles of surviving horrific loss and portrays the Japanese viewpoint of World War II.
22. Lu Over the Wall
Director: Masaaki Yuasa
Writer: Masaaki Yuasa, Reiko Yoshida
Cast: Kanon Tani, Shôta Shimoda, Minako Kotobuki, Sôma Saitô
IMDb Ratings: 6.8
Rotten Tomatoes ratings: 78%
Looking for something with a Studio Ghibli aesthetic? Then you'll need to immerse yourself in this enchanting mermaid narrative.
This waterfront animation, directed by Masaaki Yuasa, depicts a shy teenager whose life is dramatically transformed when a little mermaid notices his group's rehearsal.
Lu, a joyous shapeshifter with unflustered energy, brings singing, dancing, and — of course — an exquisite puppy to this quiet fishing village. Lu Over the Wall is a treat for the whole family, full of creativity, vibrant colors, and touching moments.
21. Rocko's Modern Life: Static Cling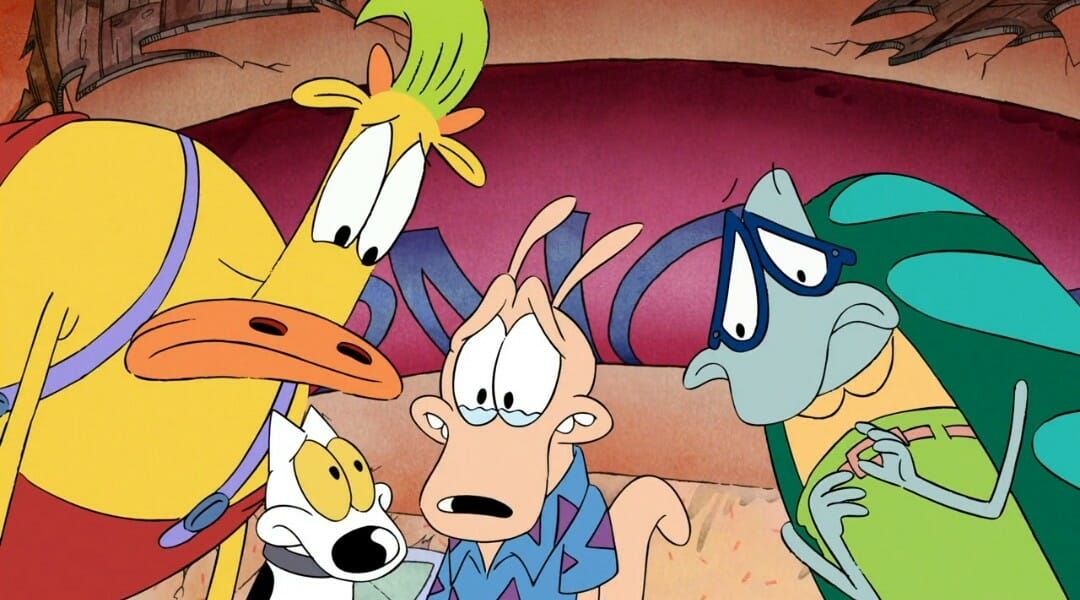 Director: Joe Murray, Cosmo SFergusonWriter: Mr. Lawrence, Joe Murray, Martin Olson
Cast: Carlos Alazraqui, Tom Kenny, Charlie Adler, Mr. Lawrence
IMDb Ratings: 6.9
Rotten Tomatoes ratings: 92%
it's been a long time since Rocko's Modern Life aired on television. This was a popular Nickelodeon animated series in the 1990s, noted for its honest appeal, physical humor, and contemporary culture.
Static Cling has all of the classic pleasure but with one difference: the special is set in the current. After spending Twenty years in space with his buddies Heffer and Filburt, Rocko and his pals travel to a modern-day O-Town full of cellphones, cafés, as well as other 21st-century technical wonders.
Rocko's favorite TV show, The Fatheads, has also been canceled, much more to his sorrow. Rocko goes out now to track down Rachel Bighead, the Fatheads' inventor.
Read More: The Best Anime on Netflix To Watch Right Now
20. Madagascar: Escape 2 Africa
Director: Eric Darnell, Tom McGrath
Writer: Etan Cohen, Eric Darnell, Tom McGrath
Cast: Ben Stiller, Chris Rock, David Schwimmer, Jada Pinkett Smith
IMDb Ratings: 6.7
Rotten Tomatoes ratings: 64%
After the huge success of the original "Madagascar," it seemed only inevitable that Marty the zebra, Alex the lion, Gloria the hippo, and Melman the giraffe, would return for another expedition, even if it wasn't set on Madagascar.
However, as Alex reconnects with his relatives and discovers much of his history, "Madagascar: Escape 2 Africa" sacrifices authenticity for personality. If you like the original "Madagascar," you'll adore the sequel.
19. The Rugrats Movie
Director: Igor Kovalyov
Writer: David N. Weiss, J. David Stem
Cast: Elizabeth Daily, Christine Cavanaugh, Kath Soucie, Melanie Chartoff
IMDb Ratings: 5.9
Rotten Tomatoes ratings: 59%
With incredible journey plotlines, guest appearances, and perhaps even musical performances to start up, "The Rugrats Movie" is a joyous great achievement from not only transferring everyone's favorite tv newborns into another different medium but also introducing new protagonists into the existences of these great characters.
With the new baby bro, Dil revealed, it is indeed down to the nappies wearing a cast to figure out how to deal with a recruit of their toddler squad while dodging the hazards of a rogue monkey carnival.
18. Kung Fu Panda
Director: Mark Osborne, John Stevenson
Writer: Jonathan Aibel, Glenn Berger
Cast: Jack Black, Ian McShane, Angelina Jolie, Dustin Hoffman
IMDb Ratings: 7.6
Rotten Tomatoes ratings: 87%
No one could have predicted that Po, a charming but somewhat untalented panda, is the savior the planet needs, particularly when an evil kung fu expert gets free and seeks payback.
"Kung Fu Panda" is one of Dreamworks Movie's more notable productions, combining spectacular kung fu graphics with goofy humor. It marks the start of a series replete with superbly produced Kung-function scenes amid stupid jokes about a big panda.
17. Madagascar 3: Europe's Most Wanted
Director: Eric Darnell, Conrad Vernon, Tom McGrath
Writer: Eric Darnell, Noah Baumbach
Cast: Ben Stiller, Jada Pinkett Smith, Chris Rock, David Schwimmer
IMDb Ratings: 6.8
Rotten Tomatoes ratings: 78%
In the latest part of the main "Madagascar" film series, our favorite quartet of wanderer captive animals navigate their way away from the ocean that gives the show its title, discovering themselves in the middle of a wild hunt throughout Europe, pursued by a devious investigator.
"Madagascar 3: Europe's Most Wanted" is yet another terrific addition and the right picture to close off the saga, with such a script co-written by indie favorite Noah Baumbach with as many crazy graphics as always.
16. The Willoughbys
Director: Kris Pearn
Writer: Kris Pearn, Mark Stanleigh
Cast: Will Forte, Maya Rudolph, Alessia Cara, Terry Crews
IMDb Ratings: 6.3
Rotten Tomatoes ratings: 91%
The Willoughbys is a Netflix exclusive that has slipped under the radar. It's a drama for individuals who wish they could move away from home and family. As their irresponsible parents leave the 4 Willoughby kids, they must adjust to a modern environment. Their previous family was highly traditional, and they now have just one goal in life: to become the perfect contemporary family.
15. Klaus
Director: Sergio Pablos
Writer: Sergio Pablos, Jim Mahoney, Zach Lewis
Cast: Jason Schwartzman, J.K. Simmons, Rashida Jones, Will Sasso
IMDb Ratings: 8.2
Rotten Tomatoes ratings: 94%
Klaus unwraps a colorful origin story for Santa Claus, complete with his characteristic appearance, flying reindeer, and the traditional sending of wish lists, established centuries earlier.
"Klaus" is a wonderful film to put you in the Christmas spirit at any season of the year, with exquisite hand-drawn animation, entertaining character customization, and a great personality. The use of light and shadow gives complexity to the visual storytelling in Klaus, and the entire film's transition from brightness to darkness to light again is brilliantly done.
Surprisingly, it all starts with a self-centered postman who despises his work even more than the violent residents of his distant, frigid post. Jason Schwartzman and J.K. Simmons set the tone, playing caustic and reserved characters, respectively. Combined, they create a heartwarming story of unexpected camaraderie, reminiscent of Disney's The Emperor's New Groove's crazy fun and dynamic duo.
14. Next-Gen
Director: Joe Ksander
Writer: Kevin R. Adams, Joe Ksander
Cast: John Krasinski, Charlyne Yi, Jason Sudeikis, Michael Peña
IMDb Ratings: 6.6
Rotten Tomatoes ratings: 83%
"Next Gen" is an exciting, eye-popping, futuristic bit of CGI animation with something to say. Mai and her mom live in Grainland, a close metropolis in which robots do a variety of mundane duties.
Mai discovers a rorobotab wherein Dr. Tanner Rice has constructed a combat robot dubbed 7723 after becoming irritated at a presentation at IQ Technologies.
With the cops chasing and the robot injuring his core, Mai unwittingly pulls the robot to life, which impresses her, and pursues her home. Things swiftly escalate, and Mai and 7723, who have a deep and poignant friendship, find themselves battling the people who roost the bot.
13. Osmosis Jones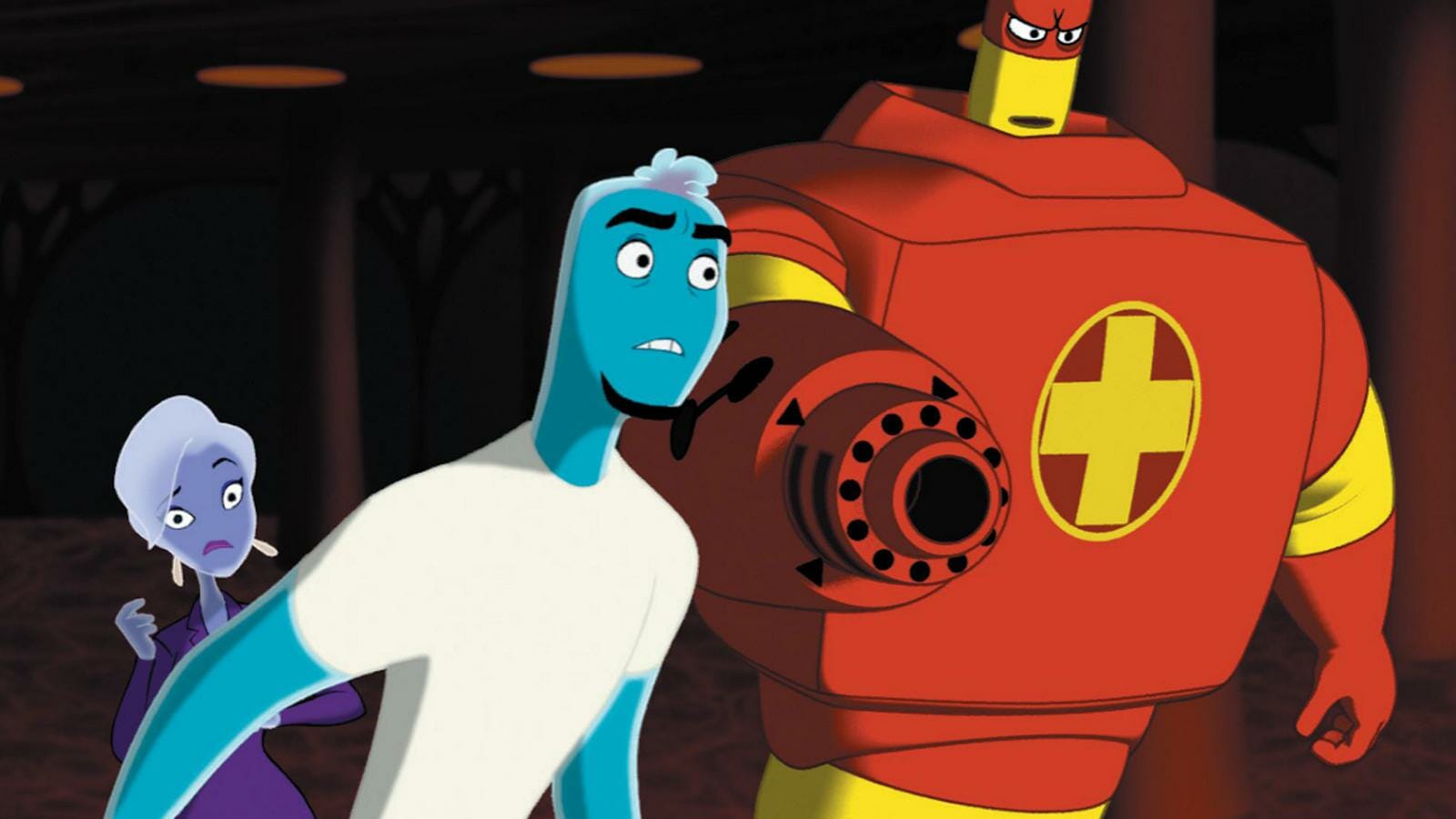 Director: Bobby Farrelly, Peter Farrelly
Writer: Marc Hyman
Cast: Laurence Fishburne, Chris Rock, David Hyde Pierce, Brandy Norwood
IMDb Ratings: 6.3
Rotten Tomatoes ratings: 56%
A white blood cell cop ( Chris Rock) and his companion cold pill Drix Koldreliff (David Hyde Pierce) fight to save a zoologist from a deadly virus called Thrax in Osmosis Jones, created in parts by the Farrelly Brothers (Laurence Fishburne)
When a fatal virus infects Frank's body, it's up to "Ozzy" and his new companion, Drix, a cold pill, to track him down and keep Frank safe in this odd adventure loaded with beautifully animated characters, gross-out humor, as well as enough outrageous anatomical puns to keep you smiling for days.
12. Over the Moon
Director: Glen Keane
Writer: Audrey Wells, Jennifer Yee McDevitt, Alice Wu
Cast: Glen Keane, Brycen Hall, Ruthie Ann Miles, John Cho
IMDb Ratings: 6.4
Rotten Tomatoes ratings: 81%
This animation, directed by famed artist Glen Keane and based on the Chinese mythology of Change, portrays the narrative of little Fei Fei and her journey to the lunar surface to show her value to her parents.
Whereas the film takes place in surreal surroundings, it is grounded in a strong emotional foundation, which it never forgets. Just realize you're in for a once-in-a-lifetime experience the instant Fei Fei sends her rocket into space.
11. Arlo the Alligator Boy
Director: Ryan Crego
Writer: Clay Senechal
Cast: Michael J. Woodard, Ryan Crego, Dee Bradley Baker, Annie Potts
IMDb Ratings: 6.5
Rotten Tomatoes ratings: 84%
Arlo the Alligator Boy is a charming musical escapade that is well worth checking out. Arlo is a regular ½ human, ½ alligator boy who is curious about his origins. And, to his misfortune, he discovers the truth about who his dad is now on his 15th birthday.
And off we go on a fantastic, singing journey, and "Arlo the Alligator Boy" is the sincere, joyous latest film you've all yearning for, with such an ensemble of enjoyable personalities and lovely lessons to be learned all along the journey on embracing who you ree.
10. Mirai
Director: Mamoru Hosoda
Writer: Mamoru Hosoda
Cast: Rebecca Hall, Daniel Dae Kim, John Cho, Victoria Grace
IMDb Ratings: 7.0
Rotten Tomatoes ratings: 90%
Mirai ( Wolf Children) is Mamoru Hosoda's film that is largely aimed toward millennials, however, the Oscar-nominated family picture still has a lot to offer. When a kid feels ignored by his infant sister, he comes into a magical garden where he may fly through time and visit his ancestors as well as a sister from destiny.
The premise is lovely and pleasant, and it culminates in a vibrant environment in a film about youngsters coming to grips with their feelings.
9. How to Train Your Dragon 2
Director: Dean DeBlois
Writer: Dean DeBlois
Cast: Jay Baruchel, Cate Blanchett, Gerard Butler, Craig Ferguson
IMDb Ratings: 7.8
Rotten Tomatoes ratings: 91%
"How to Train Your Dragon 2," is a film, that follows the journey of Hiccup and his courageous dragon buddy Toothless when they discover a new realm where people and animals have successfully come to terms. The unscrupulous tyrant Drago sweeps into the picture with a quest to capture all the creatures as his private army for global dominance, but the tranquility does not last long.
Hiccup, Toothless, as well as the remainder of the Viking tribe, must now vanquish Drago and restore peace to the realm.
8. Cloudy With a Chance of Meatballs
Director: Cody Cameron, Kris Pearn
Writer: John Francis Daley, Jonathan Goldstein, Erica Rivinoja
Cast: Bill Hader, Anna Faris, Will Forte, Neil Patrick Harris
IMDb Ratings: 6.4
Rotten Tomatoes ratings: 71%
Cloudy with a Chance of Meatballs is a Seussian-style narrative that introduces us to Swallow Falls, an offshore village where everyone can barely afford food sardines.
Thankfully, scientist Flint Lockwood creates a mechanism that can turn the water into foodstuff, culminating in delectable treats practically showering down from the sky. However, if his device loses control, the raining foodstuff risks destroying the village.
7. The Croods
Director: Chris Sanders, Kirk DeMicco
Writer: Chris Sanders, Kirk DeMicco
Cast: Nicolas Cage, Ryan Reynolds, Emma Stone, Catherine Keener
IMDb Ratings: 7.2
Rotten Tomatoes ratings: 72%
The Croods is the best-animated feature adventure humorous film produced by DreamWorks Animation. Croods is set in the hypothetical ancient Pliocene epoch known as "The Croodaceous."The narrative centers around the Croods, a cave family.
6. The Incredibles 2
Director: Brad Bird
Writer: Brad Bird
Cast: Craig T. Nelson, Holly Hunter, Sarah Vowell, Huck Milner
IMDb Ratings: 7.6
Rotten Tomatoes ratings: 93%
"The Incredibles 2" is the type of animated comedy feature film which never ceases to captivate us. It's a really strong amusement package that the whole family would enjoy seeing, with a fascinating tale and fantastic action sequences.
The plot revolves all-around the Parr clan, who have vowed to rekindle public belief in superheroes. Their work is difficult because they are up against such a powerful foe that is hell-bent on waging war on superheroes. Watch this amazing animated video to find out what happens to the Parr clan and also what techniques they'll have to use to defeat the enemy!
5. The Castle of Cagliostro
Director: Hayao Miyazaki
Writer: Hayao Miyazaki, Haruya Yamazaki
Cast: Yasuo Yamada, Eiko Masuyama, Kiyoshi Kobayashi, Makio Inoue
IMDb Ratings: 7.6
Rotten Tomatoes ratings: 95%
Hayao Miyazaki made his directorial debut picture breakthrough in the absurd and frenetic "The Castle of Cagliostro," introducing the immensely iconic role of Lupin III to the big screen ."
The picture introduces Lupin's skill as a great thief whose exploits get him dragged into a fantastical realm in the lengthy realm of Cagliostro, therefore no previous information about the character is required. Miyazaki's spirit of fun and graphic narrative is on full show for anyone to appreciate, even in a very little adventure.
4. Invader Zim: Enter the Florpus
Director: Hae Young Jung, Young Kyun Park, Jhonen Vasquez
Writer: Jhonen Vasquez
Cast: Richard Steven Horvitz, Rikki Simons, Andy Berman, Melissa Fahn
IMDb Ratings: 7.4
Rotten Tomatoes ratings: 100%
Invader Zim has forever been a strange character. And Enter the Florpus, a short film that was released some 20 years after the first episode of the show, is classic Invader Zim hijinks in its most charming way conceivable. Zim and Dib are still at odds, Dib is still attempting to reach out to his dad, and Gaz is still addicted to computer games.
The film reintroduces all of Invader Zim's hallmark strangeness and eventually provides a conclusion via what may be Zim's most catastrophic plan yet. Enter the Florpus is a must-see extravaganza for lovers of the original show that will transport us back in time.
3. Leap!
Director: Éric Warin, Eric Summer
Writer: Laurent Zeitoun
Cast: Elle Fanning, Dane DeHaan, Carly Rae Jepsen, Maddie Ziegler
IMDb Ratings: 6,8
Rotten Tomatoes ratings: 62%
"Leap!" transforms a gloomy concept from a nineteenth-century Dickens work into a beautiful, uplifting, kid-centric narrative of pleasure and self-triumph
Félicie and Victor, best buddies from childhood, have lived the majority of their time in a deplorable orphanage in the French countryside.
They devise a getaway strategy, and then soon, they're on their way to a dangerous, opportunity-filled Paris. Félicie aspires to perform in "The Nutcracker" at the prestigious Paris Opera Theatre, whilst Victor, a gifted inventor, simply wants to dabble with and create cool toys.
2. The Loud House Movie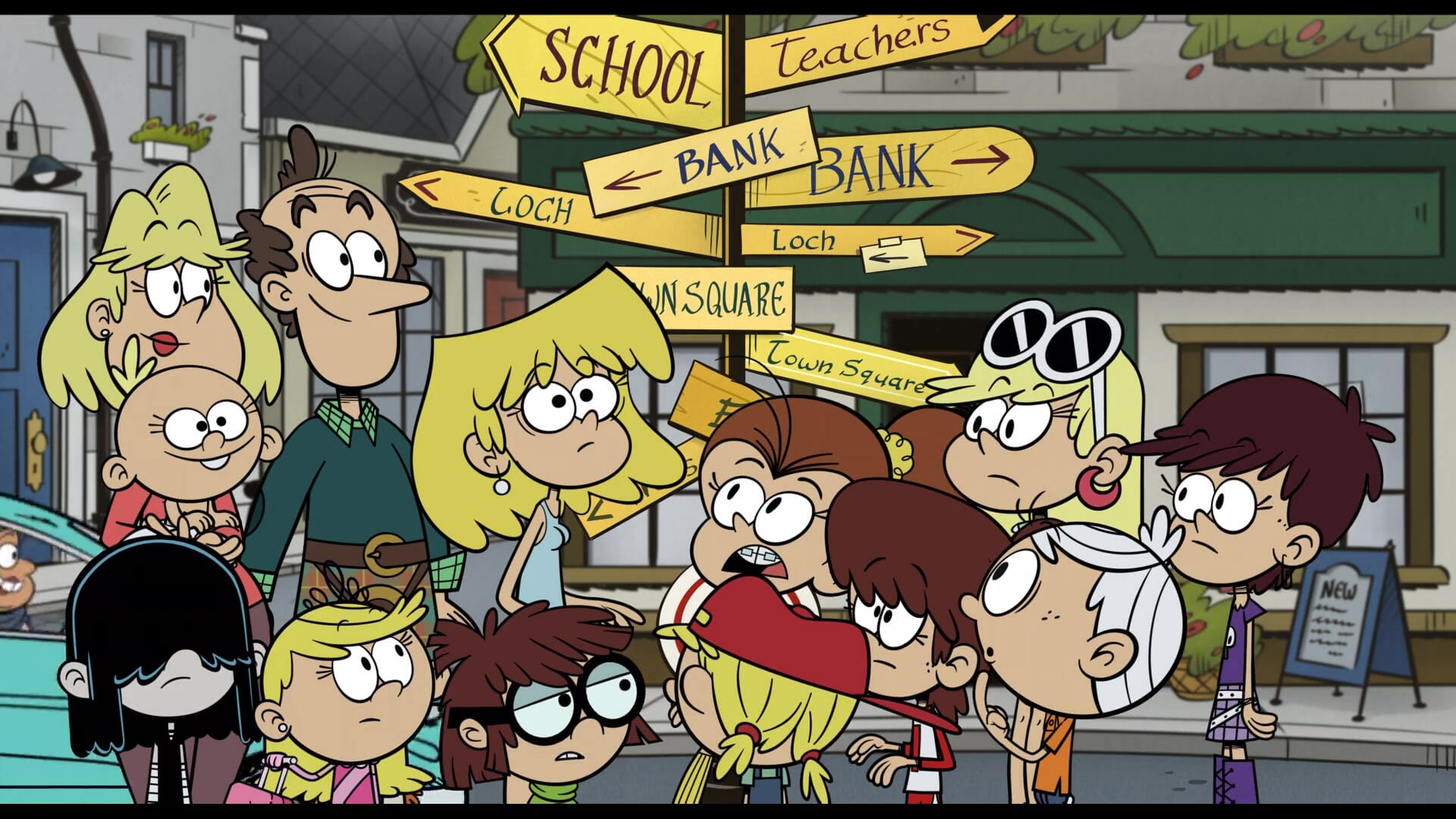 Director: Dave Needham
Writer: Kevin Sullivan, Chris Viscardi
Cast: Asher Bishop, David Tennant, Michelle Gomez, Jill Talley
IMDb Ratings: 6.3
Rotten Tomatoes ratings: 73%
"The Loud House Movie," the motion picture continuation of the enormously famous Nickelodeon animated series about Lincoln Loud, a small boy growing up in a household with 10 siblings, is a good choice for anyone seeking a recent Nickelodeon Television series translation.
As though the idea wasn't outrageous already, the movie follows the Loud Scottish family, where they learn that little Lincoln is the next Lord of Loch Loud. "The Loud House Movie" is a certain treat for children and adults alike, with a colorful and satirical animation style and a fresh story that includes palaces, monsters, and demons.
1. A Shaun the Sheep Movie: Farmageddon
Director: Will Becher, Richard Phelan
Writer: Mark Burton, Jon Brown
Cast: Justin Fletcher, John Sparkes, Amalia Vitale, Kate Harbour
IMDb Ratings: 6.8
Rotten Tomatoes ratings: 96%
Shaun the Sheep, the charming woolly creature first featured in Wallace and Gromit's "A Close Shave," is returning to the big screen after the enormously successful "The Shaun the Sheep Movie."
Consequently, in "A Shaun the Sheep Movie: Farmageddon," things take a twist for the otherworldly, as Shaun and his furry companions must assist their new alien buddy, Lu-La, in returning home while avoiding falling into the clutches of malevolent powers.
This short has funny slapstick humor, lovely stop-motion graphics, and all the compassion you'd anticipate from a beloved sheep nicknamed Shaun, as is characteristic of the "Shaun the Sheep" series.
Read More: The Best Fantasy Movies on Netflix That You Can't Miss