Disney Channel Movies are not conceived with the only thought of entertaining the viewers. Movies can be influential and can educate a viewer in many aspects. We think of life without distortions, but do we really get that? Precisely, no. Movies tend to give you a vague idea of what we really want which cannot be put forward through mere words.
Disney movies have always been a class apart. This American film production studio has set the benchmark for dreams to be so high that you'd be really disappointed if you had to lay your thoughts on something else. From magic to power, from weakness to strengths, it has left the audience in awe. And it's actually futile to set an age limit for Disney movies because no matter how old you are, you'd be young for these movies. Always.
We thought of saving you the energy to keep choosing the correct one for the appropriate time. So, here's the list of some all-time favorite movies on the Disney Channel. And to save you those anxious thoughts, each of them has been wisely picked for you.
Without further delay just get through this list.
43. Lemonade Mouth
Director: Patricia Riggen
Writer: Mark Peter Hughes (Lemonade Mouth novel)
Star Cast: Bridgit Mendler, Adam Hicks, Hayley Kiyoko
IMDb Rating: 6.9
Platform: Disney Plus Hotstar
Lemonade Mouth is an intriguingly awesome Disney movie that revolves around five high school students that unexpectedly meet in detention. They decide to start a band taking inspiration from a lemonade vending machine located outside the detention room.
42. Quints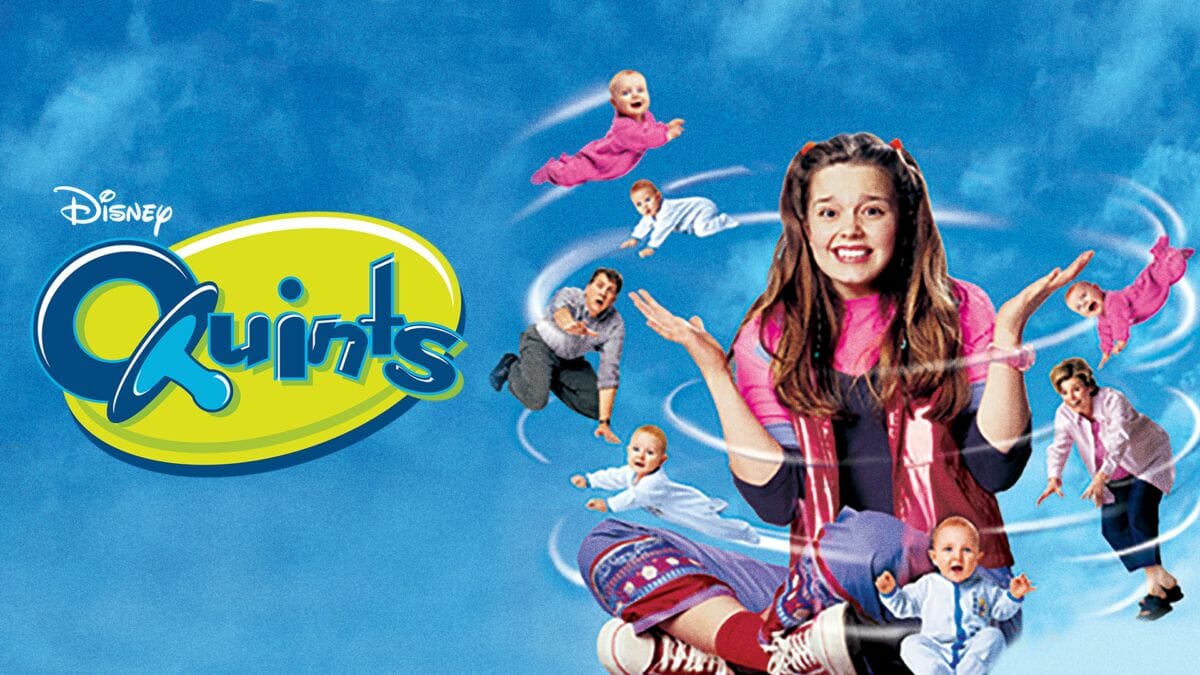 Director: Bill Corcoran
Writer: Matthew Weisman
Star Cast: Kimberly J. Brown; Daniel Roebuck; Elizabeth Morehead; Robin Duke
IMDb Rating: 5.5
Platform: Disney Plus Hotstar
Quints is a popular Disney movie that revolves around a teenage girl named Jamie who envies the quintuplets that her mother gave birth to. She goes out of the way to get attention. Only Disney can make a movie about the early age of jealousy and still make it adorable.
41. Phineas and Ferb The Movie: Candace Against The Universe
Director: Bob Bowen
Writers: Dan Povenmire, Jon Colton Barry, Joshua Pruett, Jeffrey M. Howard, Jeff "Swampy" Marsh, Jim Bernstein, Kate Kendell, Bob Bowen
Star Cast: Ashley Tisdale, David Errigo Junior, Alyson Stoner, Bobby Gaylor, Olivia Olson, Vincent Martella, Dan Povenmire, Maulik Pancholy, Dee Bradley Baker, Ali Wong
IMDb rating: 7.2/10
Platform: Disney+hotstar
The Phineas and Ferb movie is inspired by the animated Disney Channel television series. Phineas Flynn and Ferb Fletcher are the brothers of Candace. Phineas and Ferb embark on a journey to planet Feebla-Oot. This is because a spaceship kidnaps Candace and her friend Vanessa Doofenshmirtz.
The duo recruits Baljeet Tjinder, Buford Van Stomm, and Isabella Garcia- Shapiro to help them build a spaceship to reach the planet where their sister is. In the process, they are redirected to Dr. Heinz Doofenshimirtz and Norm, the Robot of Doofenshmirtz Evil Inc., who also know about the kidnapping. The doctor, along with Phineas and Ferb, travels to Feebla-Oot, the planet where Candance and Vanessa are trapped.
They are unaware that Perry the Platypus is secretly following them. On the other hand, the girls on the spaceship find escape podes after exploring. Vanessa tries to escape, but both get caught and reach Feebla-Oot. Her kidnappers take Candace to Super Super Big Doctor, who is their leader. She tries to connect with Candace by telling her about her two younger brothers and how she got away from them.
Candace feels special when Big Doctor tells her that she has Remarkalonium. This is going to help big doctor people, and Candace starts feeling superior. She even rejects the gift Phineas and Ferb try to give her on reaching the planet. The movie continues with other events witnessing numerous characters of the Phineas and Ferb Universe. The movie is beautiful, fun, and a complete treat to watch.
40. Good Luck Charlie, It's Christmas!
Director: Arlene Sanford
Writer: Geoff Rodkey
Star Cast: Bridgit Mendler, Bradley Steven Perry, Eric Allan Kramer, Leigh-Allyn Baker, Mia Talerico, Jason Dolley, Debra Monk, Michael Kagan
IMDb rating: 6.4/10
This Disney Channel original movie is also known as Good Luck Charlie: The Road Trip in Ireland and the United Kingdom. The Duncan Family is all set for a road trip to the parent's house of Amy Duncan. They all want to celebrate Christmas together. The house is a condo in California, specifically Palm Springs.
Amy's daughter leaves them midway to go to Florida with her best friend. Amy also leaves, following her while the rest of the family reaches the condo for Christmas. Amy's mother blames Bob, who is Amy's husband, for the mischievous activities of their youngest son Charlie. Meanwhile, Amy and Teddy realize what they have done and tried getting to Palm Springs before Christmas.
Their luggage gets stolen, and they have no place to go. They find the girl who has stolen the luggage, Jordan. But rather than running away, Jordan breaks down, and Amy tries to help her. Meanwhile, Bob and his elder son Gabe are driving to Las Vegas to meet the girls. Some thrilling yet funny events happen, and finally, everyone reconciles.
Finally, Amy announces that she is going to have another baby. By the climax, the family is returning back home when Teddy wins a free plane ticket. It is Bob's chance to go after his daughter this time.
39. Camp Rock
Director: Matthew Diamond
Writers: Karin Gist, Julie Brown, Regina Hicks, Paul Brown
Star Cast: Joe Jonas, Demi Lovato, Maria Canals-Barrera, Meaghen Martin, Alyson Stoner, Daniel Fathers
IMDb rating: 5.2/10
The Camp Rock franchise also has the two best Disney channel original movies. It is a musical television film which was out in 2008. Camp Rock is also the third most-watched Disney Channel original movie after Wizards of Waverly Place: The movie and High School Musical 2. The film got so popular that it also has a sequel to it.
Camp Rock follows Demi Lovato as Mitchie Torres, who is aspiring to become a singer. She is an efficient musician and wants to go camping at Rock, which is a musical summer camp. Mitchie's parents cannot afford the fees of the camp, but her mother takes up the job of catering food at the camp. In this way, Mitchie will have to help her mother at the camp but at the same time can attend it too.
The camp has Nick Jonas in the role of Shane Gray, who is part of a popular band. He is arrogant and spoilt. Shane ends up falling in love with Mitchie's voice but cannot figure out who it came from. Mitchie struggles to find her place at the camp, and the events that follow, are interesting in contribute to her journey. She finally makes friends, peace, and sings with everything ending on a delightful note.
38. Camp Rock 2: The Final Jam
Director: Paul Hoen
Writers: Karin Gist, Dan Berendsen, Regina Hicks
Star Cast: Joe Jonas, Kevin Jonas, Nick Jonas, Demi Lovato, Maria Canais-Barrera, Alyson Stoner, Meaghan Martin
IMDb rating: 5.2/10
As the name suggests, this movie is a sequel to the original camp rock. It follows the story of Mitchie Torres returning to Camp Rock. But this time, there is a new summer music camp. Camp Star is competing with Camp Rock, and it has reduced the number of campers at Camp Rock. The founders of both camps are rivals to each other.
Axel Turner, the founder of the Camp star, offers jobs to the staff of Camp Rock by doubling their salaries. Mitchie helps Brown, who is the founder of Camp Rock, by taking the place of the staff that has left.
Mitchie and her friends are trying to settle into their roles when Axel wants a face-off between the two camps. He wants to broadcast it on television for the public to decide. The people at Camp Rock work hard to win the competition. But Axel makes Camp Star win it by cheating. The movie ends on a lighter note with all the characters around the bonfire, along with some from Camp Star as well.
37. Halloweentown II: Kalabar's Revenge 
Halloweentown II: Kalabar's Revenge
Director: Mary Lambert
Writers: Ali Matheson, Jon Cooksey
Star Cast: Debbie Reynolds, Judith Hoag, Joey Zimmerman, Emily Roeske, Kimberly J. Brown, Daniel Kountz, Philip Van Dyke
IMDb rating: 6.4/10
The inspiration for the characters of this movie is Paul Bernbaum. Marnie knows about her powers and is staying with Aggie, her grandmother, for two years now. They host a Halloween party at their house, where Marnie's crush Kal also comes. She shows him her grandmother's magical room to impress him. Soon Aggie notices uncanny magic around her.
They travel to Halloweentown to understand the problem better and discover that the magical book is missing. Then they realize that Kal is a warlock and the son of Kalabar. Kal steals the book from Aggie's magic room at the party. This reduces the powers Aggie has, and Kalabar will be successful in his mission to take an act of revenge on the mortal world and Halloweentown.
Kal converts Halloweentown into a black and white image of the mortal world, whereas the mortal world turns into something full of horror and monsters. Kal tries everything to support his father, Kalabar, but Marnie overpowers him by the end. She gets the magic book from him and reverses the spells on both worlds.
36. Halloweentown High
Director: Mark A. Z. Dippe
Writer: Dan Berendsen
Star Cast: Debbie Reynolds, Kimberly J. Brown, Emily Roeske, Judith Hoag, Joey Zimmerman
IMDb rating: 6.2/10
Marnie Piper is back with her grandmother Aggie. This is the third Disney Channel original movie in the Halloweentown series. Marnie is trying to work towards bringing the mortal world and Halloweentown together to get familiar with each other.
The Halloweentown high council is not in favor of this because of the Knights of Iron Dagger, who are said to destroy everything with magical powers. Marnie vows that if her plan is not successful, then her entire family will lose their magical powers. Marnie tries to complete her mission with the help of her powerful grandmother. Being the last movie in the Halloweentown series, this one is surely a magical ride you will want to go on.
35. Girl vs. Monster
Director: Stuart Gilliard
Writer: Annie DeYoung, Ron McGee
Star Cast: Olivia Holt, Brendan Meyer, Tracy Dawson, Kerris Dorsey, Luke Benward
IMDb rating: 5.5/10
Girl vs. Monster is a Disney channel original movie following Skylar a day before Halloween. She is a fearless teenager with an amazing voice. Skylar is going to sing at the Halloween party but is stuck at home. Her house has an alarm system so that Skylar cannot sneak out at night. In order to escape from home, she cuts off the power system at her house.
In this entire process, a monster by the name, Deimata unleashes. Skylar discovers that she comes from a legacy of monster hunters and that her parents were keeping secrets from her all along. The story gets interesting when Skylar knows that Deimata can control any human being by getting inside their body. The film is full of comedy, science fiction, and horror. It is, indeed, thrilling.
34. Eddie's Million Dollar Cook-Off
Director: Paul Hoen
Writers: Dan Berendsen, Jack Jason, Rick Bitzelberger
Star Cast: Mark L. Taylor, Rose McIver, Reiley McClendon, Taylor Ball, Orlando Brown
IMDb rating: 6/10
This Disney movie follows Eddie, who is a 14-year-old protagonist. He is a baseball player and studies at the Cedar Valley Junior High School. The best part is that his father is his coach, but Eddie is passionate about cooking. As time passes, Eddie understands that he wants to go to the culinary institute. He also gets an opportunity for a million-dollar cook-off.
In the meantime, Eddie's mother learns about his skills and encourages him to take part in the competition. Eddie makes it to the finale, which leaves everyone shocked. His friends start leaving him as Eddie starts spending more time cooking. On the other hand, his father also gets disappointed after knowing about the cook-off. The major problem Eddie is going to face is when he has to choose between baseball and cooking.
This is because the finale of baseball and his cook-off fall on the same day leaving him to decide his path. The teenage boy goes to the baseball match but cannot concentrate. That is when his friends become considerate toward him and encourage his passion for cooking. Eddie goes to the cook-off and performs to the best of his abilities. He does not win but gets the support of everyone around him.
33. Stuck in the Suburbs
Director: Savage Steve Holland
Writers: Daniel Berendsen, Wendy Engelberg, Amy Engelberg
Star Cast: Brenda Song, Danielle Panabaker, Taran Killam
IMDb rating: 6/10
Stuck in the Suburbs is one of the best Disney Channel original movies, which was out in July 2004. The film follows Brittany Aarons, who is just like any other teenage girl. Like so many others, Jordan Cahill, who is a popular singer, is the crush of many, and Brittany is among them.
Brittany meets Natasha, who does not have any other friends from school. Jordan is doing a show nearby. Natasha and Brittany go to watch the rehearsal as they are huge fans of the singer. The girls knock into Eddie, who is the assistant and best friend of the pop singer. Brittany and Eddie switch phones by mistake.
Eddie has Brittany's phone, whereas Brittany thinks she has Jordan's phone. Later on, the girls realize that the phone in Brittany's possession is that of Jordan. They demand Eddie meet Jordan. Eddie refuses blatantly, and the girls decide to have some fun with Jordan's phone. They call his hairdresser and wardrobe designer to change everything.
Jordan was terrified at first but later starts enjoying the change. The story continues, and you will have to watch it to know if the girls are able to meet Jordan or remain anonymous to him for the rest of their lives.
32. Teen Beach 2
Director: Jeffrey Hornaday
Writers: Robert Horn, Dan Berendsen
Star Cast: Ross Lynch, Grace Phipps, Jordan Fisher, Chrissie Fit, Steve Valentine, Maia Mitchell, Garett Clayton, John Deluca, Kevin Chamberlain
IMDb rating: 6.1/10
This Disney Channel original movie was a sequel to the Teen Beach movie. It follows the story of Mack and Brady thinking about the time they spent in summer inside the Wet Side Story film. The duo is afraid about the future of the relationship. Suddenly Mack realizes that she does not have her necklace.
On the other hand, Lela and Tanner, characters in the Wet Side Story film, see Mack's necklace. Lela and Tanner come to the real world to give Mack and Brady the necklace. But they are not returning anytime soon. So, Mack and Brady take Lela and tanner to school.
Tanner and Lela are movie characters, and their characteristics are not hidden, especially when they start singing and dancing in the school's cafeteria. Lela gets busy with maths, and tanner feels he is not enough for her. The story tends to get more complicated as the other characters from the Wet Side story start disappearing. Nobody is able to understand what the problem is. But one thing is for sure when a viewer reaches the end of the story, they realize how amazing it is.
31. Up, Up and Away
Director: Robert Townsend
Writer: Daniel Berendsen
Star Cast: Robert Townsend, Alex Datcher, Michael J. Pagan, Sherman Hemsley
IMDb rating: 6/10
This is a 2000 Disney channel original movie following Michael J. Pagan in the role of Scott Marshall, who is a part of a family of superheroes. He has a grand legacy ahead of him. Each of the family members has a different talent. The father can fly, whereas Scott's mother has superhuman strength and impressive combat skills. The grandfather has multiple powers such as flight, strength, and invulnerability, whereas the grandmother has the power to change into anything.
The Marshalls have three children, Silver Charge, who has the power of magnetic and electrical manipulation along with ultimate speed, Molly has heat and X-ray vision, whereas Scott does not get any of the powers in his family. The movie continues into a more intense plot with the family dealing with some problems.
30. Princess Protection Program
Director: Allison Liddi-Brown
Writers: Annie DeYoung, David Morgasen
Star Cast: Demi Lovato, Nicholaus Braun, Samantha Droke, Selena Gomez, Jamie Chung, Tom Verica
IMDb rating: 6/10
The Princess Protection Program is a Disney channel original movie from 2009. Demi Lovato is in the role of Princess Rosalinda Maria Montoya Fiore is going to be the queen of Costa Luna, a small but beautiful nation. As her swearing ceremony arrives, a dictator, General Magnus Kane from Costa Estrella, which is a neighboring country, attacks her kingdom.
He tries to kidnap the royal family and take over the kingdom. Then comes a secret organization by the name Princess Protection Program, which was specifically designed to protect princesses whose lives are in danger. The program takes Princess Rosalinda to Lousiana, where she has to live the life of Rosie Gonzales, an American teenager.
The princess meets Carter, who is a tomboy overpowered by mean girls. The two women soon become close to each other and end up becoming best friends. General Kane tries to find the princess but is unsuccessful, so he plots against Rosalind.
Carter poses as the princess in order to lure the evil general. In the meantime, the protection program helped overpowers General Kane and his officials to defeat them. The ending of the movie sees Rosalind and Carter, become a part of the program and are given their tasks. Princess Rosalind also becomes the queen of Costa Luna, and everyone is happy.
29. Wendy Wu: Homecoming warrior
Director: John Laing
Writers: Vince Cheung, Lydia Look, Ben Montano, Mark Seabrooks
Star Cast: Brenda Song, Shin Koyamada
IMDb rating: 5.4/10
Wendy Wu: Homecoming Warrior is a Disney channel original movie from 2006. This Disney movie was so popular that it did get a sequel. But later on, this was not possible, and the sequel was canceled. The film follows Wendy Wu, who is an Asian American teenager. Koyamada is in the role of a young Buddhist monk, Shen.
According to Shen, Wendy is the reincarnation of a powerful female warrior. This warrior's mission was to save the world from evil spirits. While providing Wendy training in martial arts, Shen also gives her a powerful amulet that will protect her from enemies. Wendy's concern lies in becoming the homecoming queen rather than saving the world. She does not realize the seriousness of the situation.
The warrior completes her training and, at the same time, wins the title of homecoming queen. But the battle is scheduled on the day of the homecoming dance. Wendy refuses to go, but her grandmother changes her mind. The warrior has to face Yan-Lo, and Shen supports her at all times. Finally, Yan-Lo sees his end with Wendy and Shen leaving the scene to get coffee. The climax of the story hints at a romantic relationship between Shen and Wendy Wu. This is because Shen mentioned that he loves Wendy.
28. The Cheetah Girls 3
Director: Paul Hoen
Writer: Dan Berendsen, Jen Small, Nisha Ganatra
Star Cast: Sabrina Bryan, Adrienne Bailon, Kiely Williams
IMDb rating: 7/10
The movie is also called The Cheetah Girls: One World. With its original adaptation from the book by Deborah Gregory, but has hints of Bollywood as well. Galleria leaves for Cambridge, and the other three Cheetah Girls are now part of a Bollywood movie, 'Namaste Bombay.' They travel all the way to India for the movie, but they realize that the producers have a budget for only one of them.
The girls get sad but cheer each other up by applying for the lead. But the friendships are put to the test as jealousy sinks in. Each of the girls gets the expectations to be chosen in the movie because of their specific talents, such as Dorinda for her dancing skills, Chanel for her singing, and Aqua for her acting skills. Chanel ends up getting the role, but she turns it down. This is because their unity and friendship are much higher than a role. The movie ends up giving the lead to a deserving girl, and the Cheetah girls sing the song One World in the end.
27. The Cheetah Girls 2
Director: Kenny Ortega
Writers: Bethesda Brown, Jodiss Pierre
Star Cast: Raven-Symone, Sabrina Bryan, Adrienne Bailon, Kiely Williams, Lynn Whitfield, Lori Alter, Peter Vives, Belinda, Golan Yosef
IMDb rating: 5/10
The second part has the name The Cheetah Girls: When in Spain. After three years of the first film, the plot follows the girls in Manhattan. The girls are done with their junior year and perform at a graduation party. After which, Chanel tells the other girls that her mother is planning a trip to Spain. The girls wish to be able to go to Spain together, and their wish is granted.
As soon as they arrive in Barcelone, Spain, The Cheetah Girls register for the Barcelona music festival. Galleria and Dorinda find their love interests in Spain. As they prepare for the festival, Galleria has an urge to go meet her father in Paris. The climax of the movie is beautiful, with everyone together, dancing and performing at the festival. It is fulfilling to see happy endings like in this Disney movie.
26. High School Musical 3: Senior Year
Director: Kenny Ortega
Writer: Peter Barsocchini
Star Cast: Vanessa Hudgens, Zac Efron, Ashley Tisdale, Lucas Grabeel, Monique Coleman, Corbin Bleu
IMDb rating: 8/10
The High School Musical franchise returns with its third part, which is also a Disney channel original movie. The East High Wildcats are now in their senior year. Before all of them leave for their respective colleges, they have to get together one last time. This time is to be a part of the last spring musical. The movie reflects the hopes, fears, and future desires of all the lead characters.
The star cast is back with the same characters to be in school for the last time ever. The movie focusing on the senior year of the lead characters is a tumultuous ride full of thrill because the decisions they make here will decide where they will be in the future. After an enormous number of ups and downs, all the characters have some clarity about their future goals by the end of the movie.
There is some positive news that the High School franchise is coming back with a fourth movie under its name. There are chances that High School Musical 4: East meets West will be out by 2021. The plot of this new movie is most likely going to revolve around the lives of Troy, Gabriella, Sharpay, Ryan, Chad, and Taylor in college.
25. Tru Confession (2002)
Director: Wesley Ruggles
Writer: Claude Binyon, Louis Verneuil, Georges Berr
Cast: Carole Lombard, Fred McMurray, John Barrymore.
IMDb rating: 7.5
Rotten Tomatoes: 100%
Tru Confession is a 1937 comedy movie by Wesley Ruggles. It's a story of a couple named Helen and Ken. Helen is a writer and Ken practices criminal law. Helen and Ken have a very relationship, where Helen lies a lot and Ken is brutally honest.
She gets a new job and one of the employees is dead, suspects are on her, but her husband comes to the rescue. But he doubts her too. He thinks that his wife may be lying even now.
24. The Color of Friendship (2000)
Director: Kevin Hooks
Writer: Paris Qualles
Cast: Carl Lumbly, Penny Johnson, Lindsey Haun, Shadia Simmons
IMDB Rating: 7.3/10
Rotten Tomatoes: 100%
This is a 2000's television-based movie that brings forth the account of the incidents that took place in real life. It focuses on the friendship of two girls, named Mahree and Piper. They come from very different backgrounds and different lands too. One is from the United States and the other from South Africa.
The journey of these two girls is all about tolerating and keeping the friendship alive regardless of the circumstances thrown towards them. It's amazing to watch how these two girls tackle the problems to stay close to one another.
23. Brink (1998)
Director: Greg Beeman
Writer: Jeff Schechter
Cast: Erik Von Detten, Sam Horrigan, Christina Vidal, Robin Riker, Geoffrey Blake, David Graf.
IMDb rating: 7/10
Rotten Tomatoes: 76%
Platforms available: Prime Video, Disney+ Hotstar, Apple TV.
This is a Disney Channel original movie about vigorous inline skating. Andy Brink is an inline skater but is caught up between passion and responsibility. He joins a group of skaters who are in immense love with this sport. But then Andy falls into a great fix when his family runs short on funds and he's desperate to help them out.
The manager of the skating team approaches Andy and Andy without an acceptance to sign. This betrayal is not accepted by the former group of skaters. How will Andy get out of this loophole?
22. Halloweentown (1998)
Director: Duwayne Dunham
Writer: Paul Bernbaum
Cast: Debbie Reynolds, Judith Hoag, Kimberly J. Brown, Joey Zimmerman, Emily Roeske.
IMDb rating: 6.7/10
Rotten Tomatoes: 80%
Platforms available: Buy it from Amazon Prime, google play, or YouTube. Rent it from Amazon Prime or stream it on Disney+ Hotstar.
Halloweentown is one of those Disney Channel movies which brings forth the appropriate blend of comedy and fantasy.
The story is about Marnie who until her 13th birthday does not know who she really is. Her 13th birthday came as a boon in disguise where she learns that she is actually a witch and has access to a secret portal that allows her to enter Halloweentown.
This town is very different from the other places that she's been to, it is about witches and wizards, magic spells, curses, and blessings. Everything that's very different and new to human eyes.
21. Motocrossed (2001)
Director: Steve Boyum
Writer: Ann Austen, Douglas Sloan.
Cast: Alana Austin, Riley Smith, Mary Margaret, Humesha, Trevor O' Brien.
IMDb rating: 6.6/10
Rotten Tomatoes: 76%
Platforms available: Buy or rent it on Amazon Prime Video, Google Play Movies, or watch is it on Disney+ Hotstar
Specifically produced for the Disney Channel, Motocrossed is about a girl named Andrea Carson. But her father thinks she's not carved for sports because she's a girl whereas her twin, Andrew is all prepared for the motocross race but just before the race he injures himself. And now his father has to look for a replacement for his son.
Taking advantage of the situation, Andrea decides to take up her brother's place, and this time their mother to support her. Will Andrea be able to save her family now?
20. Zenon: Girl of the 21st Century (1999)
Director: Kenneth Johnson
Writer: Stu Krieger
Cast: Kristen Storms, Raven: Symone
IMDb rating: 6.4/10
Rotten Tomatoes: 62%
Platforms available: Buy or rent it on Prime Video, Disney+ Hotstar. Buy it from Apple TV.
The story is about Zenon Kar a thirteen-year-old bubbly girl. She lives on a space station, but the owner of the station, Parker Windom punishes her by sending her to the blue planet.
It is really difficult for her to adjust here but soon she does manage to live here and makes a few good friends too. They help her to go back home but also render a helping hand to prove that the owner of the space station does not have any good intentions. Will she be able to save the space station from the evil plans of Parker Windom?
19. Wizards of Waverly Place (2009)
Director: Lev L. Spiro
Writer: Dan Berendsen
Cast: Selena Gomez, David Henrie, Jake T. Austin, Jennifer Stone, Maria Canals, Barrera
IMDb rating: 6.3/10
Rotten Tomatoes: 96%
Platform available: Buy it from Apple iTunes or watch it by subscribing to Disney+ hotstar.
Wizard of Waverly Place is a 2009 comedy-drama fantasy film. Alex, Max, and Justin are the three children of Jerry and Theresa. They plan on going for a vacation. They plan to go to the Caribbean, which is a magical land and home to many wizards in the world.
Alex ends up screwing up this vacation by casting a dreadful spell on her close ones. Though it was done accidentally, Max now has to work really hard to keep his parents from parting ways and in the meantime, Alex and Justin are working on how to reverse the spell.
18. Smart House (1999)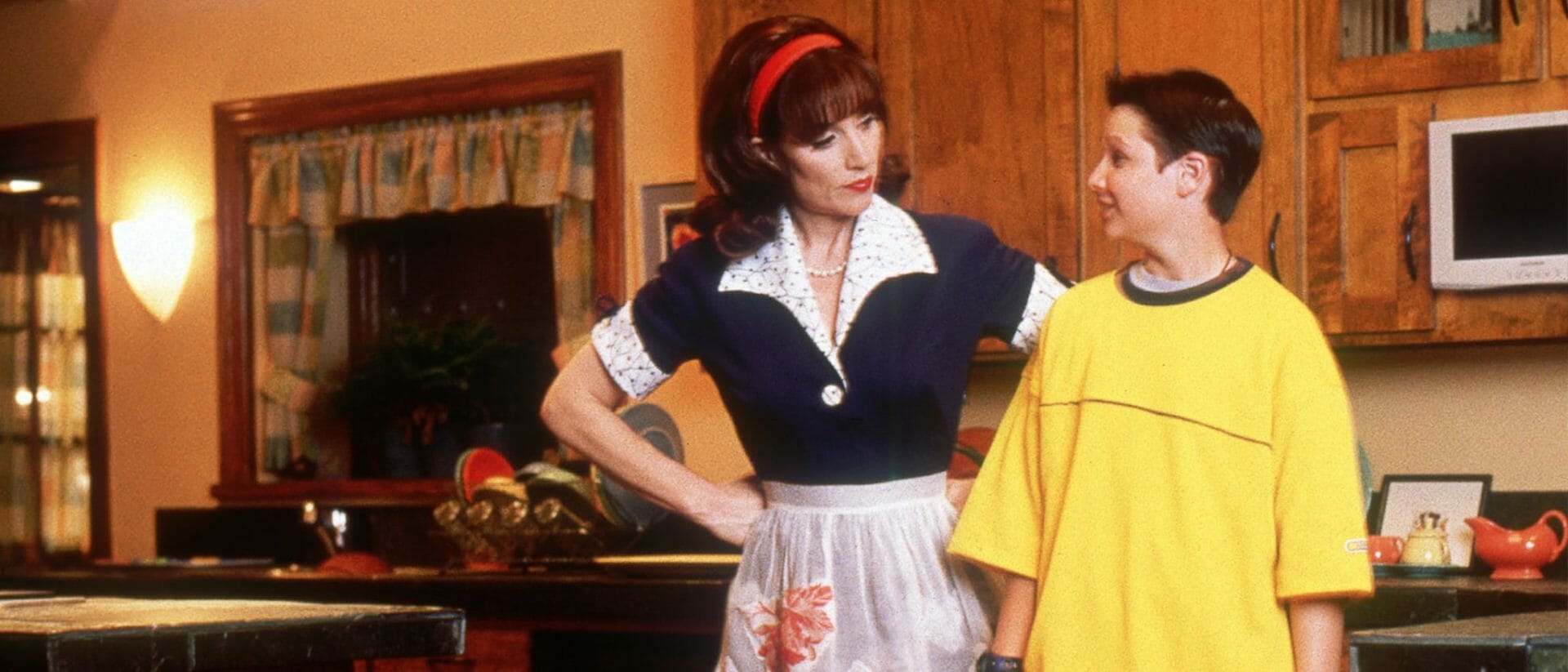 Director: Levar Burton
Writer: William R. Hudson, Stu Krieger
Cast: Katey Sagal, Ryan Merriman, Katie Volding, Kevin Kilner, Jessica Steen.
IMDb rating: 6.2/10
Rotten Tomatoes: 53%
Platforms available: Buy or rent on Prime video or apple TV, Disney + Hotstar.
" Smart house " is a 1999 Disney Channel original movie. The story is about a young lad who is very keen on computers. He lives with his father and younger sister. This family has won a house, but what's so spectacular about winning the house?
This isn't any house that can be won easily. It's a computerized house, basically a smart house. But the house soon takes up the role of a mother-like figure. Will this smart house help them or go against them?
17. The Luck of the Irish (2001)
Director: Paul Hoen
Writer: Andrew Price, Mark Edward Edens
Cast: Ryan Merriman, Alexis Lopez, Timothy Omundson, Henry Gibson
IMDb rating: 6.2/10
Platforms available: Stream it on Disney+ Hotstar by subscribing, or buy it Or rent it from Google Play.
This movie is about a teenage boy who is going through some changes in life. And his parents have been keeping a secret from him all this while.
Kyle is just good at many things but later he discovers that he owes this good luck to his mom, who is a leprechaun. Now he has to fight for a gold charm to save his family from being under the clutches of evil.
16. Now You See It (2005)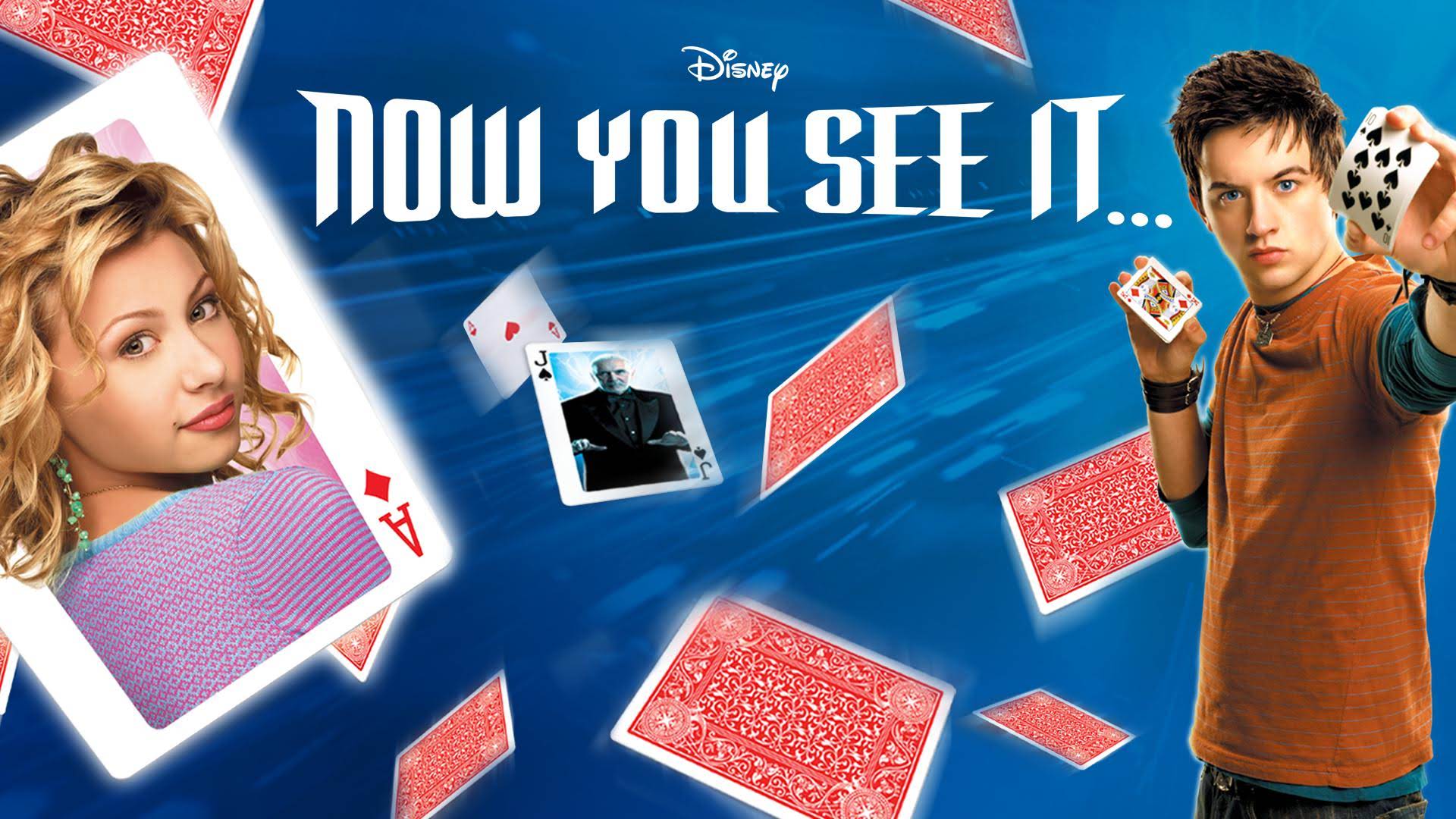 Director: Duwayne Dunham
Writer: Bill Fritz
Cast: Aly Michalka, Johnny Pacar, Frank Langella, Chris Olivero, Deneen Tyler
IMDb rating: 6.2/10
Platform available: Buy it or rent it from Amazon Prime, Google Play, YouTube or stream it by subscribing to Disney+ Hotstar.
Danny is a teenage sorcerer and is one of the contestants on a TV show named "Search for the world's greatest kid magician." Danny only wishes to get hold of some tricks to curb his powers.
15. Genius (1999)
Director: Rod Daniel
Writer: John Rieck
Cast: Trevor Morgan, Emmy Rossum
IMDb rating: 6.1/10
Rotten Tomatoes: 49%
Platforms available: Buy or rent from Prime Video and Apple TV, Disney + Hotstar
This Disney original movie, about Charlie who is very good at science and is a very ardent hockey player and an overall genius but despite everything, he has no friends at all.
Now being a genius, you wouldn't want to feel left out, would you? Well, Charlie sought a way out through this, at the age of 13 he enrolls himself in a high school and tries being the bad boy there in order to fetch new friends. Will Charlie succeed in his plans?
14. Rip Girls (2000)
Director: Joyce Chopra
Writer: Jeanne Rosenberg
Cast: Camilla Belle, Dwier Brown.
IMDB rating: 6/10
Rotten Tomatoes: 70%
Platforms available: Buy or rent it from Amazon Prime, or Google Play. Stream it on Disney+hotstar.
The story is about a 13-year-old girl named Sydney. She lives with her father Ben and stepmother, Elizabeth. She lost her mother at a very young age so she barely remembers anything from there. But her late mother left her a great deal. She left behind a huge chunk of property for her daughter. Her father and stepmother are about to sell that property but Sydney takes up the advice of her friends and soon she learns the secret about her mother's death too.
13. The Other Me (2000)
Director: Manny Coto
Writer: Jeff Schechter
Cast: Andrew Lawrence, Mark L.Taylor, Lori Hallier, Alison Pill, Brenden Jefferson, Sarah Gadon.
IMDb rating: 6/10
Rotten Tomatoes: 40%
Platforms available: Rent it or purchase it on Google Play, Amazon Prime, and YouTube. Stream it through a subscription on Disney+hotstar.
This Disney channel movie has an interesting concept that might want you to think twice. It's the story about Will Browning, who is not a studious fellow, and his father continuously threatens to send him to a camp where he'd learn about duties and discipline if he doesn't perform well. Will get in touch with an organization to get along with his project so that his grades will improve.
But accidentally this teenager creates a clone of himself in the story later and this clone is way smarter than Will. Will ends up using his clone to mend his curvy ways and pass school.
12. Teen Beach Movie (2013)
Director: Jeffrey Homaday
Writer: Vince Marcello, Mark Landry, Robert Horn
Cast: Ross Lynch, Maia Mitchell, Grace Phipps, Garett Clayton, John DeLuca
IMDb rating: 6/10
Rotten Tomatoes: 86 %
Platforms available: Watch it on Disney+ Hotstar by subscribing, or rent or buy from Amazon Prime, Google Play, or YouTube.
This 2013 movie is one of the best Disney original movies. The story is about two people who love surfing immensely. But their relationship is in splits by now and just then a huge traversing wave carries them back to the 60s. They are now on a beach movie musical of that time.
11. Miracle in Lane 2 (2000)
Director: Greg Beeman
Writer: Joel Kauffman, Donald C. Yost.
Cast: Frankie Muniz, Patrick Levis, Rick Rossovich, Molly Hagan.
IMDb rating– 6/10
Rotten tomatoes: NA
Platforms available: Disney+, Amazon Prime Video
Yet again one of the best Disney original movies, this movie is about Myron Yoder's family who is always in awe of their eldest son, Seth, who is too engrossed in sports. Regardless of that his younger brother, Justin steals the limelight. Though he's just 13 years old and uses a wheelchair, he makes known by this story that no physical issues can actually stop you from getting what you really desire.
10. Double Teamed (2002)
Director: Duwayne Dunham
Writer: Douglas Penn, John Weirick
Cast: Poppi Monroe, Annie McElwain, Teal Redmann, Mackenzie Phillips, Nick Searcy
IMDb rating: 6/10
Rotten tomatoes: NA
Platforms available: You can watch it on Netflix, Disney + Hotstar, Hulu, Amazon Prime Video, or Peacock.
This is the story of Heather and Heidi Burge, the two sisters who just like any other sibling thought that their personalities were really different and that led to several small conflicts.
But both shared a deep love for basketball. And were known as the two sisters who were the best in the game.
9. The Ultimate Christmas Present (2000)
Director: Greg Beeman
Writer: Hallie Einhorn, Michael Hitchcock
Cast: Hallie Hirsh, Brenda Song, Spencer Brestlin, Peter Scolari, Hallie Todd.
IMDb rating: 5.8/10
Rotten Tomatoes: 49%
Platforms available: Watch it on Amazon Prime, YouTube, or Google Play by buying or renting it. Stream it on Disney+ Hotstar via subscription.
This is a comic fantasy by Disney Channel movies. Allie And Sam is going back home after the huge assignments when they spot a machine on the way. To their surprise, Allie and Sam soon find out that the weather can be controlled through it.
They set the machine to bring forth a snowstorm to avoid school and homework but later realize that they don't know how to undo this action.
8. Gotta Kick it Up (2002)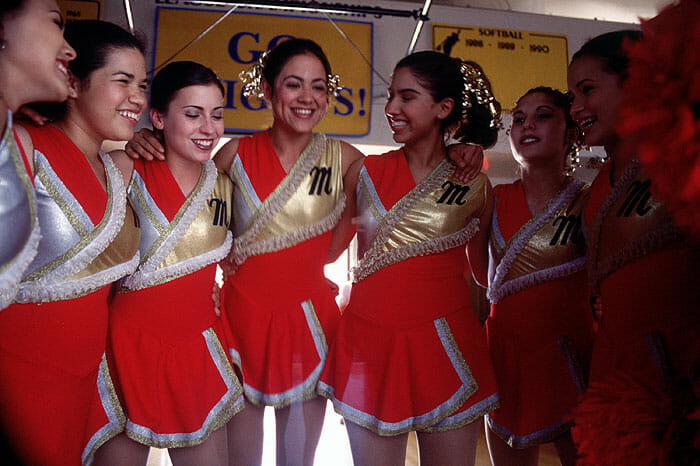 Director: Ramon Menendez
Writer: Meghan Cole, Nancy De Los Santos: Reza, Tom Musca
Cast: Susan Egan, Camille Guaty, America Ferrera, Jhoanna Flores.
IMDb rating: 5.7/10
Rotten Tomatoes: 56 %
Platforms available: Watch it on Amazon Prime, Hulu, Netflix, Peacock, and on Disney+ Hotstar.
This Disney Channel movie is about a school girl dance team. They do not have a dance teacher but have just gone out to miss a huge opportunity because of this. But then the new biology teacher walks into rescue and teach them to learn about dance and also about life.
7. Pixel Perfect (2004)
Director: Mark A. Z. Dippe
Writer: Alan Sacks, Neal Shusterman
Cast: Ravivaar Ullman, Leah Pipes, Spencer Redford, Chris Williams, Brett Cullen
IMDb rating: 5.7/10
Rotten Tomatoes: 62%
Platforms available: Watch it on Amazon Prime, Hulu, HBO Max, Netflix, or Disney+ Hotstar.
This Disney Channel movie focuses on the platonic relationship between Roscoe and Samantha. Samantha is in a band and when they fail to get the popularity that they were looking for, then Roscoe creates a holographic singer named Loretta. But this does make things alright at cost of Samantha being alienated from the band.
Roscoe is now having feelings for Samantha but how will he tell her?
6. Twitches (2005)
Director: Stuart Gillard
Writer: Melissa Gould, Dan Berendsen, H. B. Gilmour.
Cast: Tia Mowry, Tamera Mowry, Kristen Wilson, Patrick Fabian, Pat Kelly.
IMDb rating: 5.7/10
Rotten tomatoes– 60%
Platforms available: Disney+ Hotstar, Amazon Prime Video
Two teenage girls who were witches were separated from each other the moment they were born. Adopted into different families they didn't think of meeting each other. But on their 21st birthday, they get to meet each other.
Now they have to use their powers to save the world and also where their original mother still lives.
5. Cadet Kelly (2002)
Director: Larry Shaw
Writer: Gail Parent, Michael Walsh
Cast: Hilary Duff, Christy Carlson, Gary Cole, Shawn Ashmore, Andrea Lewis.
IMDb rating: 5.5 /10
Rotten Tomatoes: 49%
Platforms available: Buy it or rent it on Amazon Prime, and Apple TV, and through a subscription can watch on Disney+ Hotstar.
This Disney movie is about Kelly Collins. Kelly is 14 years old with a very distinguished style of her own. But things go haywire for her when her mother decides to get married again. But to her surprise, her new father is the commander of the Military academy.
She now has to move from Greenwich Village to New York and this itself is very huge for her. She needs time to settle in but soon her father enrolls her at George Washington. Now she knows that she needs to learn a lot if she wishes to play the role of a soldier.
4. High School Musical (2006)
Director: Kenny Ortega
Writer: Peter Barsocchini
Cast: Zac Efron, Vanessa Hudgens, Ashley Tisdale, Lucas Grabeel, Corbin Bleu, Monique Coleman.
IMDb rating: 5.5 /10
Rotten Tomatoes: 65 %
Platforms available: Disney + Hotstar, DirecTV, FuboTV, buy it from Prime Video or Google Play.
Coming from two very different backgrounds, Troy and Gabriella fall for each other at a party. They become friends initially and walk in for the audition for the winter musical.
But Sharpay and her brother Ryan are jealous of the duo and start planning on bringing them down. And Troy's friends think that this girl might distract him from the game.
Will music draw them together or pull them apart?
3. High school Musical 2 (2007)
Director: Kenny Ortega
Writer: Peter Barsocchini
Cast: Zac Efron, Ashley Tisdale, Lucas Grabeel, Corbin Bleu, Monique Coleman.
IMDb rating: 5.1/10
Rotten Tomatoes: 83%
Platforms available: Disney+ Hotstar, Amazon Prime Video
High school musical 2 is a 2007 Disney movie, where we see that Troy has now put in extra efforts to spend the summer with Gabriella and also get a job so that he can bear up the expenses of college. Sharpay finds this an appropriate opportunity to get Troy and hence offers a job at their family country Club.
In this movie, we also notice the rising tension between the two siblings, Ryan and Sharpay, as Ryan senses that Sharpay might just remove him just to bring in Troy in the performance.
High school musical has always been about bringing forward the problems that usually youngsters face during their school and college life.
2. Get a Clue (2002)
Director: Maggie Greenwald
Writer: Alana Sanko
Cast: Lindsay Lohan, Bug Hall, Ian Gomez, Brenda Song, Al Mukadam.
IMDb rating: 5/10
Platforms available: Watch it on Amazon Prime, and Disney+ Hotstar.
This Disney Channel movie is about a young girl by the name of Lexy. She's a spoilt kid and is extremely boastful and proud. This girl gets deep into trouble when she takes a teacher's picture and that gets published in the daily paper.
A teacher's disappearance makes things worse for Lexy and then follows a trail of drama and mystery and makes the story far more interesting than it was.
1. The Cheetah Girls (2003)
Origin: New York
Genre: Pop, Hip Hop, Latin, Dance.
Associated acts: 3LW
Past members: Adrienne Bailon, Kiely Williams, Sabrina Bryan, Raven Symone
IMDb rating: 4.8/10.
This is an American group that comprises of some members as leads. This also has three studio albums. This group also has their clothing line and perfumes collection, video games, room decorations, book series etc.
So here are some amazing choices if you wish to spend your time diving into Disney's top favorites. Ranked in order to make you aware of the choices that you're making.
We hope that the world of magic, powers, fun and drama that Disney has this created may never fade in time.