Life becomes boring when you have nothing to entertain yourself with. Binge-watching movies could overcome your boredom. So, we have come up with a list containing some of the best Disney movies ever. Check which movie would lay first in your wish list.
List of Best Disney Movies of all Time:
1. The Santa Clause
Director: John Pasquin
Cast: Tim Allen, Wendy Crewson, Judge Reinhold, EricLlyod, Larry Brandenburg, and David Krumholtz
Writers: Leo Benvenuti and Steve Rudnick
IMDB: 6.5/10
Rotten Tomato meter: 71%
Scott divorced her wife and got custody of Eric, his son, on Christmas eve. He accidentally killed a man in a Santa suit. This was the reason why he was later sent to the North Pole. There Scott meets an elf who tells him that he will have to become Santa till the next Christmas arrives. Scott thought that it must be a dream of his, but many changes were visible in his body. He started becoming fat, and his beard started growing. Watch the movie to know if Scott was successful in completing his task.
2. Fantastic Mr. Fox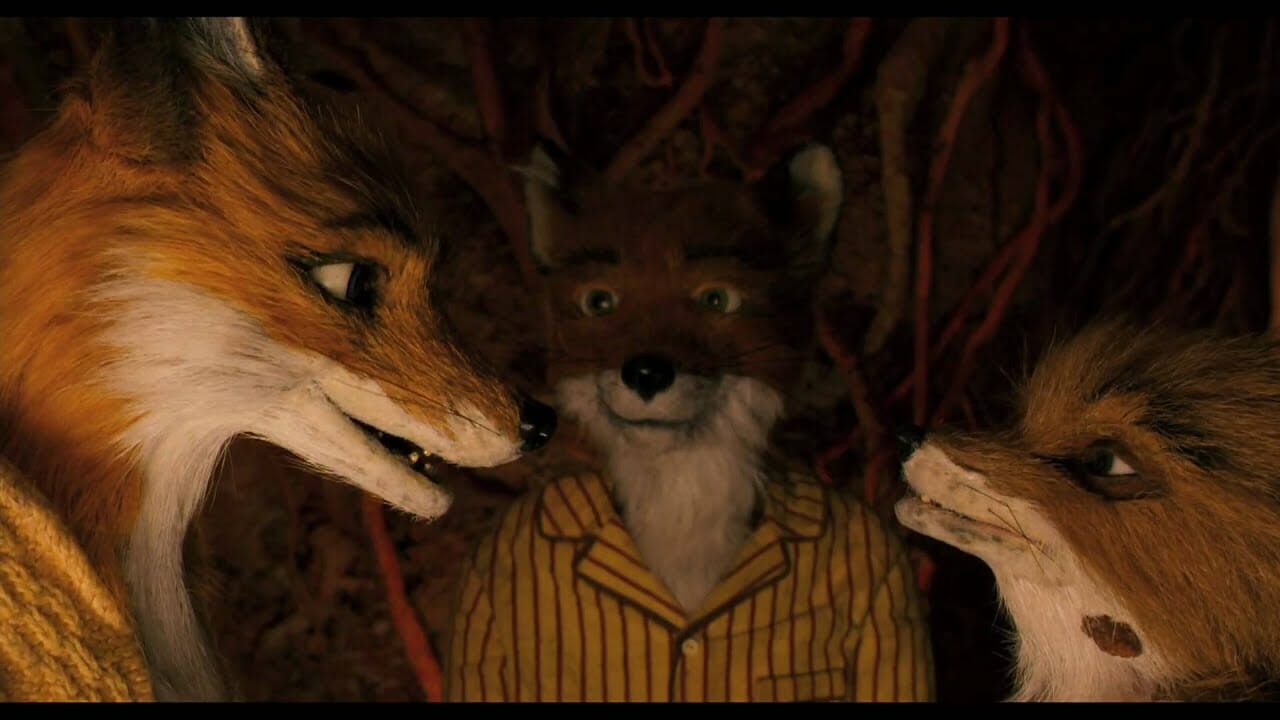 Director: Wes Anderson
Cast: George Clooney, Meryl Streep, Jason Schwartzman, Bill Murray, and Owen Wilson.
Writers: Wes Anderson and Noah Baumbach
IMDB: 7.9/10
Rotten Tomato meter: 93%
Mr. Fox tries to keep his promise for 12 years to her wife, but later, he raids the farm of his human neighbors Boggis, Bunce, Bunce, and Bean. But his idea to give in to animal instincts leads to endangering his family and family members and animal friends when the farmer's force. Later, the farmers force him, which he had to his craftiness and fight against the opposition.
3. The Greatest Showman
Director: Michael Gracey
Writers: Jenny Bicks and Bill Condon
Cast: Hugh Jackman, Zach Efron, Michelle Williams, Rebecca Ferguson, and Zendaya
IMDB: 7.6/10
Rotten Tomato meter: 56%
P.T. Barnum started selling tickets when he was twelve years of age. He later tried his hands at various jobs. His imagination was limitless, due to which he decided to switch to show business. He created Barnum and Bailey circus. He featured exotic performers and catchy music, which due to which everybody became a fan of his show. It slowly became the biggest musical show on earth.
4. X-Men
Director: Bryan Singer
Writers: David Hayer, Tom DeSanto, and Bryan Singer
Cast: Patrick Stewart, Ian McKellen, Hugh Jackman, Halle Berry, Rebecca Romijn, Famke Janssen, James Marsden, Bruce Davison, and Anna Paquin
IMDB: 7.4/10
Rotten Tomato meter: 82%
Evolution is a human tendency. As shown in the film, the next evolution of humans was made up of atoms and were homo superior. A mutation in their genes was done so that they could bear as homo superior. This mutation leads to extraordinary powers in them during puberty. Now it is X-Men's responsibility to win the belief of the world which fears him. They had to fight with their old friend, Magneto. Magneto believed that humans and humans with mutation should not exist together.
5. National Treasure
Director: Jon Turteltaub
Writers: Jim Kouf, Cormac Wibberley, and Marianne Wibberley
Cast: Nicolas Cage, Diane Kruger, Justin Bartha, Sean Bean, Jon Voight, Harvey Keitel, and Christopher Plummer
IMDB: 6.9/10
Rotten Tomato meter: 46%
Ben Gates, a code breaker and historian, realized that a rumored treasure was hidden somewhere. He teams up with a fellow treasurer Ian Howe. They went to the artic circle together, and there they found a colonial ship that contained a clue related to the treasure. There, his partner Howe betrayed him, and now he was alone on the journey and had to reach the treasure before his so-called friend reaches. Will he be able to reach it?
6. Beauty and The Beast
Directors: Gary Trousdale, Kirk Wise
Writers: Linda Woolverton, Brenda Chapman
Cast: Paige O'Hara, Robby Benson, Jesse Corti, Rex Everhart, Angela Lansbury, Jerry Orbach, Bradly Pierce, Richard White, Jo Anne Worley
IMDB: 8/10
Rotten Tomato meter: 94%
In Beauty and the Beast, Prince is a very arrogant man. He and his servants fall under the spell of a wicked witch, who turns him into a Beast. To return to his human body, he will have to change himself by loving people and getting love back from people. Beast imprisoned a villager, due to which her daughter visits the palace. Later, she gets to know about the beast's past and dares to help him out of his problem with the servants' help. One of the brilliant movies which are available on Disney is Beauty and the Beast. Beauty and the beast is one of the animated films made by Disney movies. Another fun fact is that Beauty and the Beast (1991) was actually the first animated film to be nominated for an academy award as well.
7. Star Wars: The Last Jedi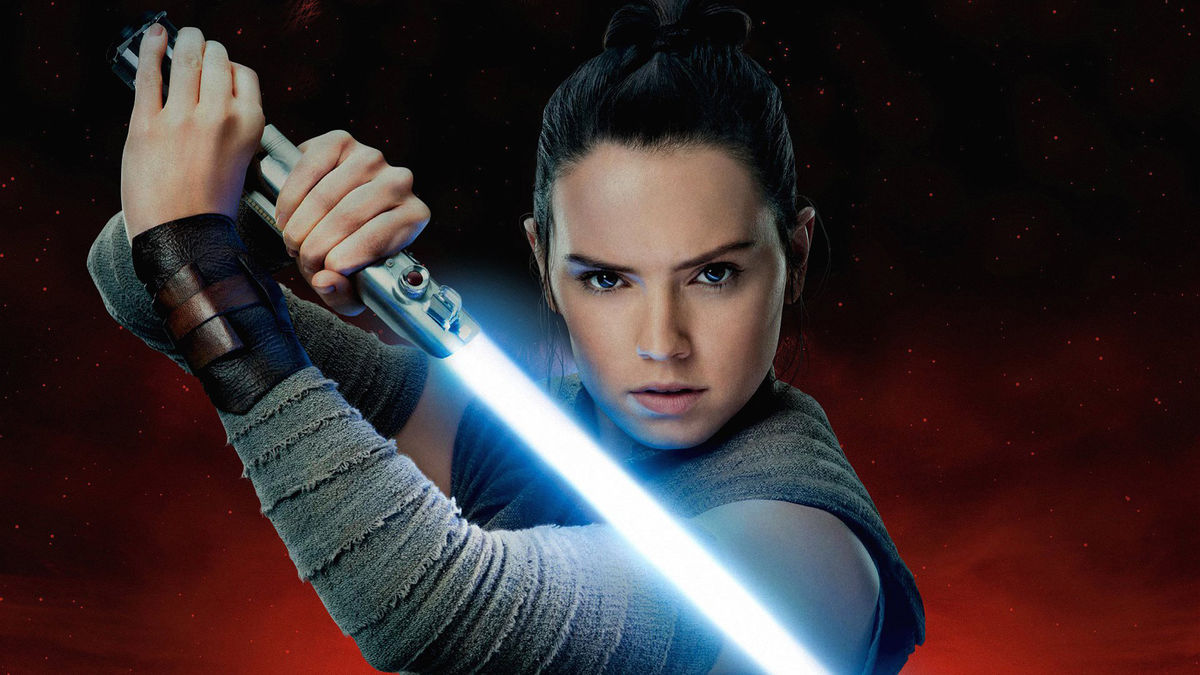 Director: Rian Johnson
Writer: Rian Johnson
Cast: Daisy Ridley, Adam Driver, John Boyega, Mark Hamill, Carrie Fisher, Oscar Isaac, Kelly Marie Tran, Laura Dern, Benicio Del Toro, Gwendoline Christie, and Andy Serkis
IMDB: 7/10
Rotten Tomato meter: 90%
Luke Skywalker was a peace lover. But later on, when he saw Rey, his peace and solitude got upside down as she showed strong signs of force. She had a strong desire to learn the Jedi's ways, which forced Luke to think of a decision that could have a long-lasting effect on their lives. Then, Ren and Hux were assigned the work of leading the 1st order, which was an assault against Leia.
8. Princess and the Frog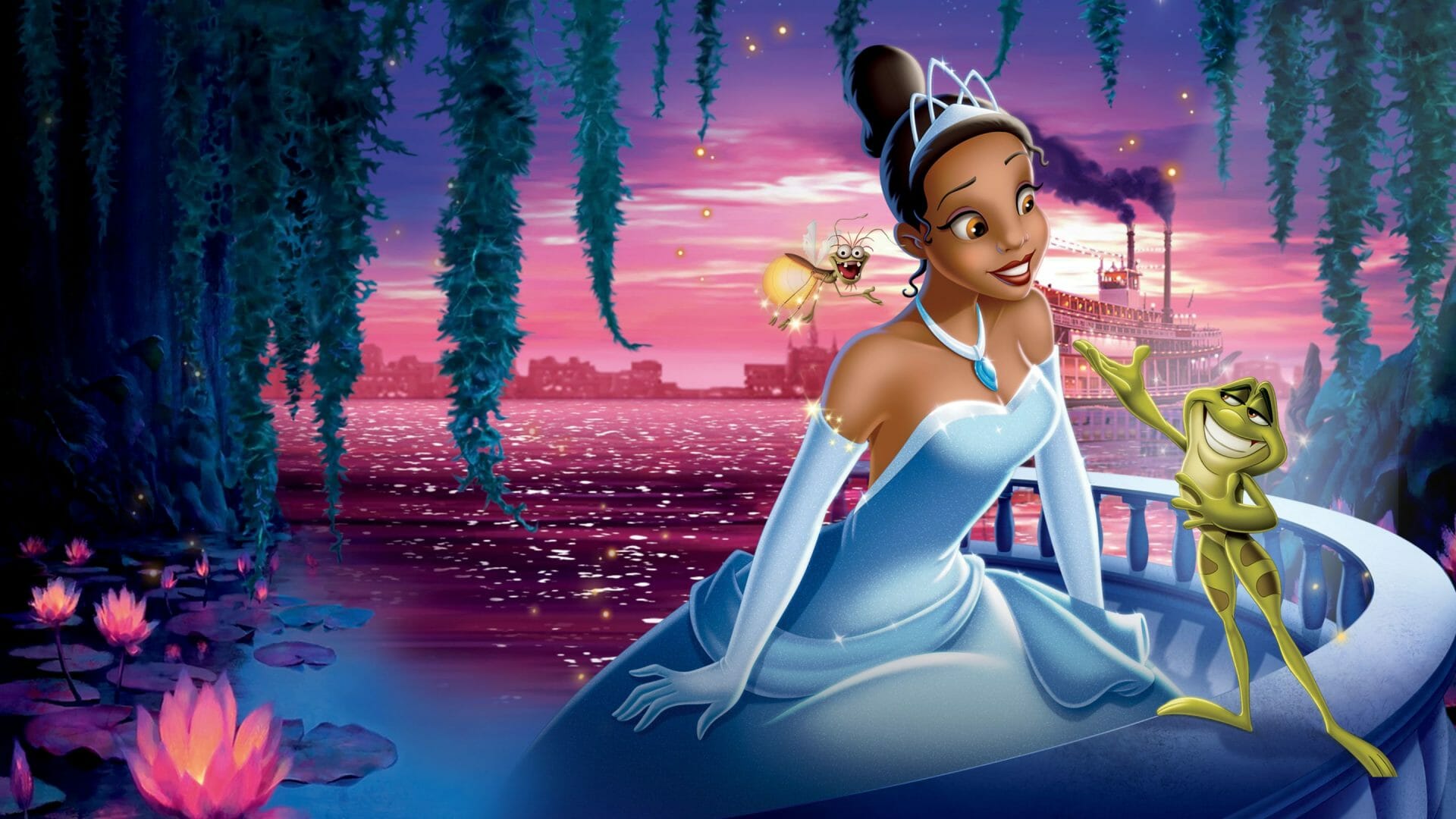 Directors: Ron Clements, John Musker
Writers: Ron Clements, John Musker
Cast: Anika Noni Rose, Bruno Campos, Keith David, Jennifer Cody, Jim Cunnings, Peter Bartlett, Jennifer Lewis, Oprah Winfrey, John goodman
IMDB: 7.1/10
Rotten Tomato meter: 85%
An ambitious girl named Tians wanted to open her own restaurant in New Orleans. Later on, she meets a prince who was converted into a frog due to a spell of wicked Dr.Facilier. The prince kissed Tiana, who was originally a poor girl but was mistaken as a princess by the prince, due to which Tiana also became a frog. Later the movie shows how they both go through different adventures together. 'The Princess and the Frog' is also one of the animated films of Disney.
9. The Lion King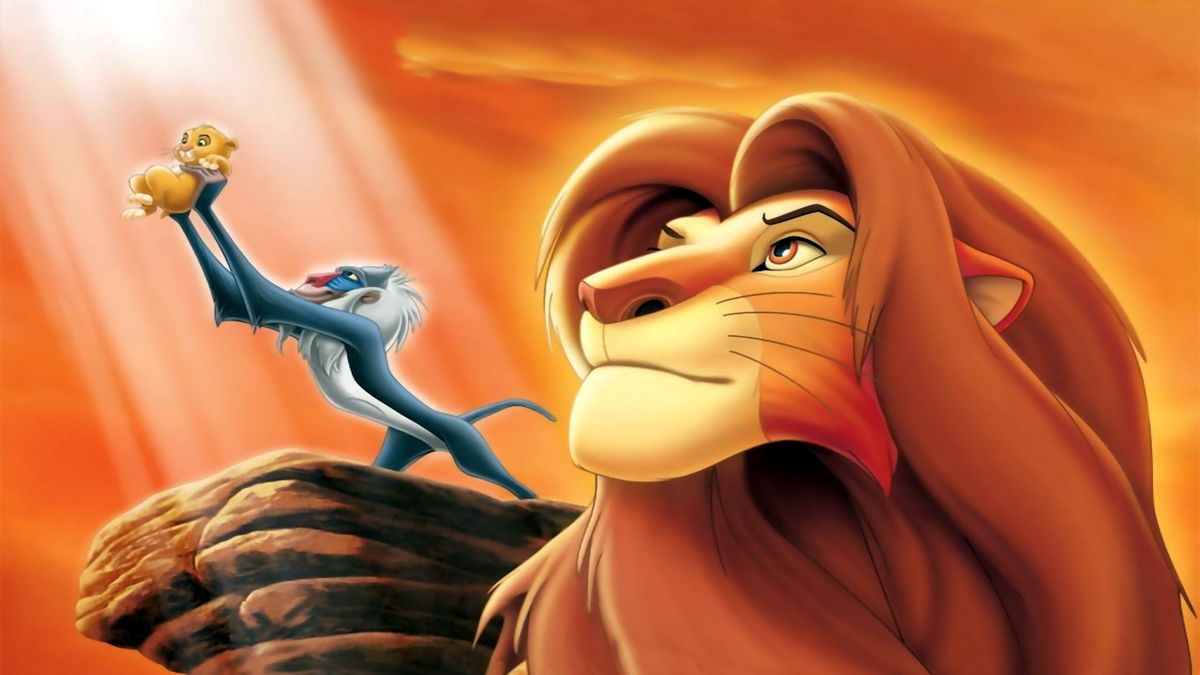 Directors: Roger Allers, Rob Minkoff
Writers: Irene Mecchi, Jonathan Roberts
Cast: Rowan Atkinson, Matthew Broderick, James Earl Jones, Whoopi Goldberg, Jeremy irons, Moira Kelly, Nathan Lane, Cheech Marin, Ernie Sabella, Jonathan Taylor Thomas
IMDB: 8.5/10
Rotten Tomato meter: 93%
In one of the best Disney movies of all time, The Lion King, it is shown that the young lion Simba was the son of Mufasa. Simba's wicked uncle wanted to take the throne of Mufasa. So he made a trap for them. Both of them got trapped, but Simba ran away from there, and only Mufasa was killed. Later, this Disney movie shows that Simba came back as an adult to his homeland to become the Lion King. It is one of Disney's best films.
10. Snow White and the Seven Dwarfs
Directors: William Cottrell, David Hand
Writers: Jacob Grimm, Wilhelm Grimm
Cast: Roy Atwell, Stuart Buchanan, Adriana Caselotti, Eddie Collins, Pinto Colvig, Billy Gilbert, Otis Harlan, James Macdonald, Scotty Mattraw, Moroni Olsen, Purv Pullen, Harry Stockwell.
IMDB: 7.6/10
Rotten Tomato meter: 98%
The queen was jealous of Snow White's beauty and thus ordered his people to murder her. Later, she realizes that snow white is still alive and is living in a cottage with seven dwarfs. Then she decided to take a poisoned apple for Snow White. After eating the apple, Snow White becomes unconscious, and now she can only wake up if the prince kisses him. It is one of Disney's best movies.
11. The Jungle Book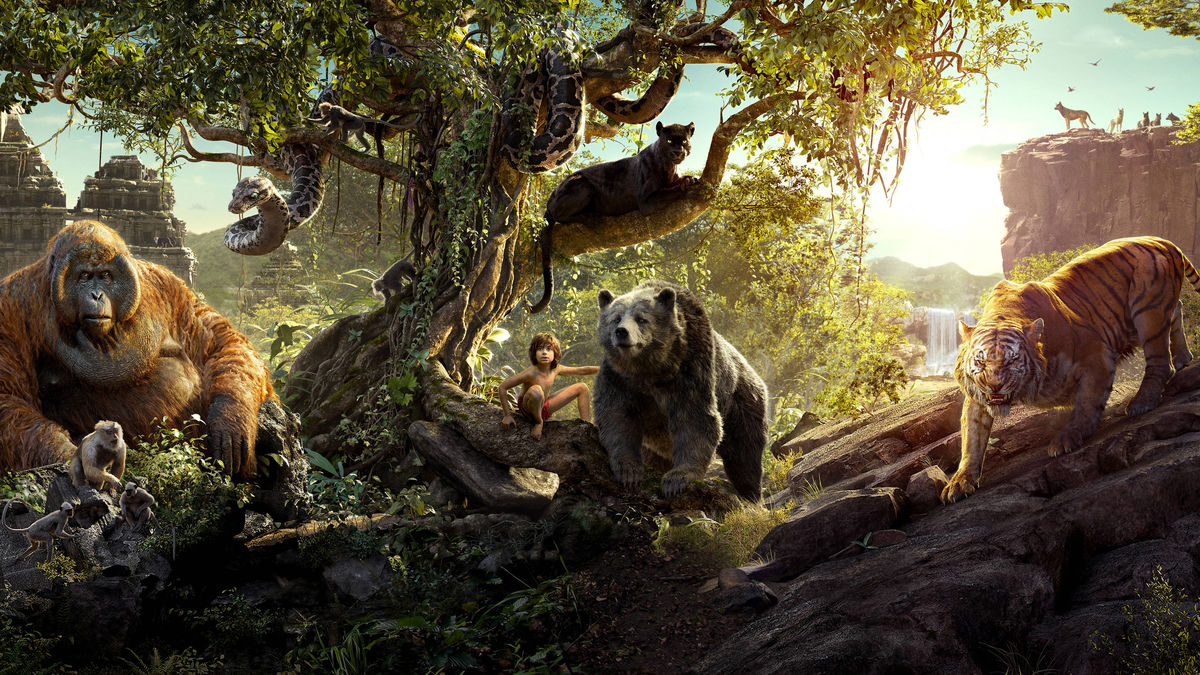 Directors: Jon Favreau
Writers: Justin Marks, Rudyard Kipling
Cast: Neel Sethi, Bill Murray, Ben Kingsley, Idris Elba, Scarlett Johansson, Christopher Walken, Garry Shandling, Emjay Anthon, Asher Blinkoff, Knox Gagnon, Giancarlo Esposito
IMDB: 7.4/10
Rotten Tomato meter: 94%
In the jungle book, Mowgli was made to leave his home due to the dangerous Sher khan. He then leaves for the jungle, where he meets different animals like pythons, bears, panthers, apes, etc. Living with the animals made him very curious and experienced about life, and the movie portrays how he found his inner self. The 1967 film version of Rudyard Kipling's tale is intriguing because of how cheery the score is in contrast to the dark themes of the narrative.
12. Robin Hood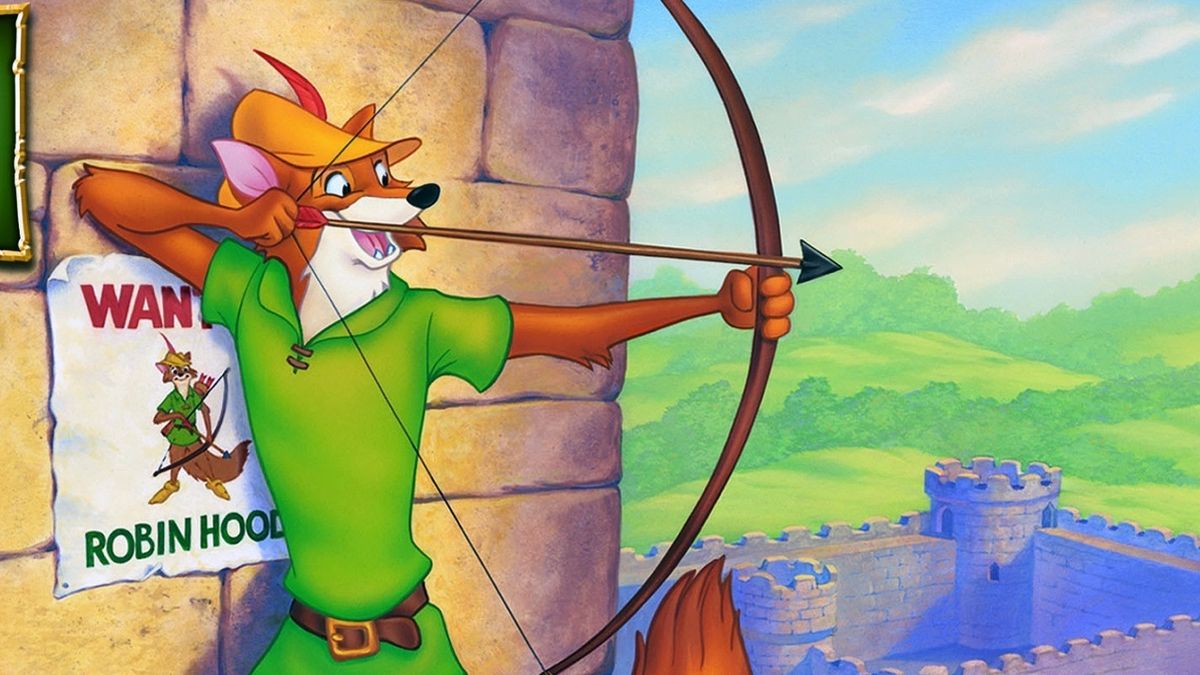 Directors: Ken Annakin
Writer: Lawrence Edward Watkin
Cast: Richard Todd, Joan Rice, Peter Finch, James Hayter, Martita Hunt, Hubert Gregg, Bill Owen, Elton Hayes, Patrick Barr, Anthony Forwood, Hal Osmond, Michael Hordern
IMDB: 6.6/10
Rotten Tomato meter: 67%
Robin Hood was forced to leave his home. He defeated the Sheriff of Nottingham in the game of archery. Because of this, he was forced to leave his house. Robin then decided to make a group of people who have a similar mindset fight against Nottingham's tax rule. Robin also helps King Richard from Austrian captivity, but prince John stands in his way.
13. The Little Mermaid
Directors: Ron Clements, John Musker
Writers: John Musker, Ron Clements
Cast: Rene Auberjonois, Christopher Daniel Barnes, Jodi Bensen, Pat Carroll, Paddi Edwards, Buddy Hackett, Kenneth Mars, Eddie McClurg, Will Ryan, Ben Wright, Hamilton Camp, Robert Weil
IMDB: 7.6/10
Ritten Tomato meter: 93%
Another Disney animation on the list, the Little Mermaid, is directed by Ron Clements and John Musker. Ariel, the mermaid, got fascinated by life on land. She saw a human prince on the land on whom her heart came. Because of her true love, she decided to sign a deal with the witch and asked the witch to make her a human just for three days. But the plan doesn't work according to her, and she falls into a trap. Will her dad make a sacrifice for her? Watch one of the best Disney movies, The little mermaid, to find out what happens next.
14. Toy Story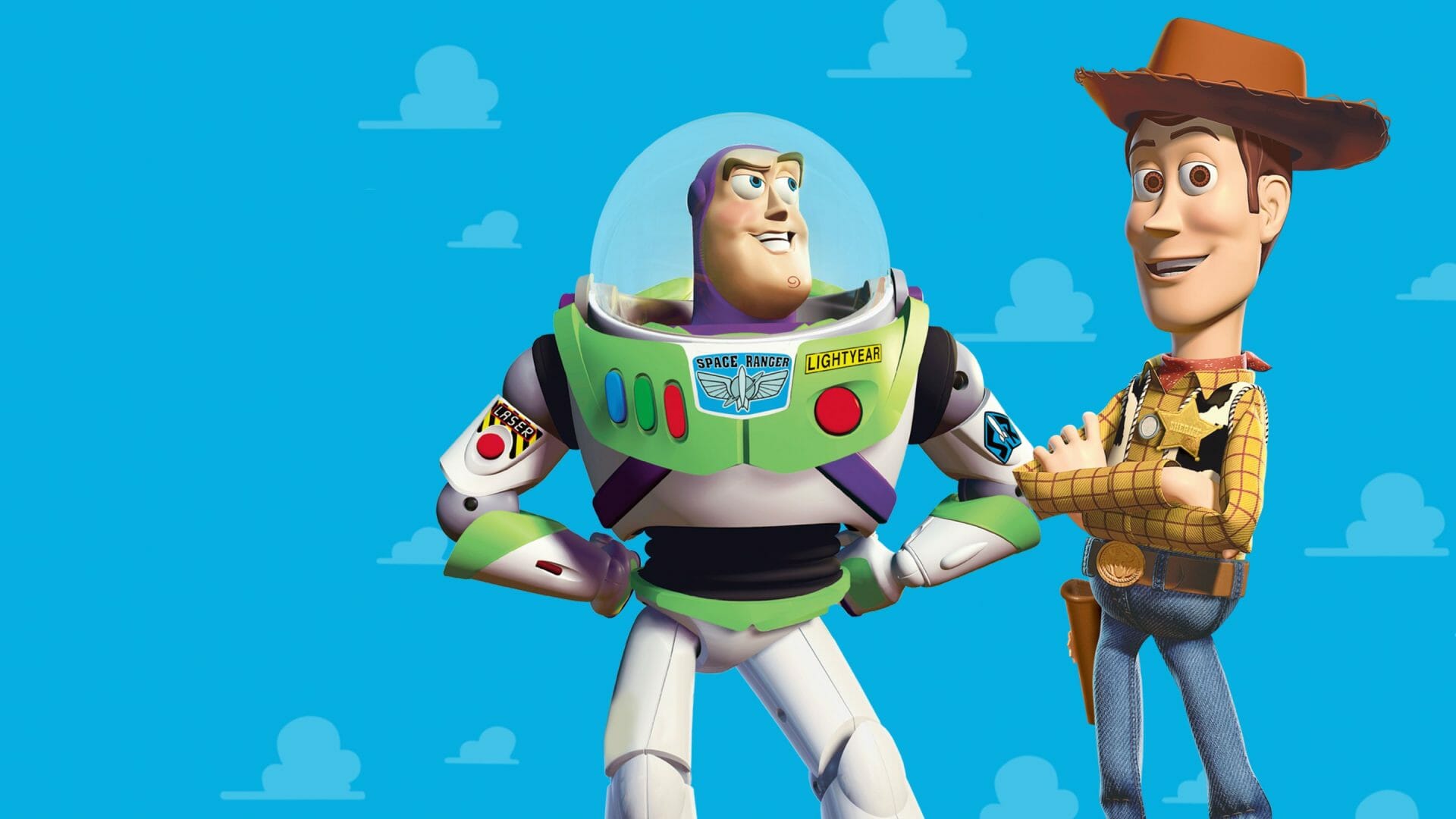 Directors: John Lasseter
Writers: John Lasseter, Pete Docter
Cast: Tom Hanks, Tim Allen, Don Rickles, Jim Varney, Wallace Shawn, Annie Potts, John Morris, Laurie Metcalf, Sarah Freeman, Penn Jillette, Jack Angel, Spencer Aste
IMDB: 8.3/10
Rotten Tomato meter: 100%
Toy Story is one of the best Disney movies on the list. When Andy's parents buy him a new toy, an action figure, woody thinks it might take its place from being Andy's favorite toy. The new toy is also very arrogant as he thought he is an astronaut and is on a mission on his home planet. Later, Andy and his parents shift to a new place where Woody and Buzz will have to get rid of Sid Phillips and reunite with Andy.
15. Nightmare Before Christmas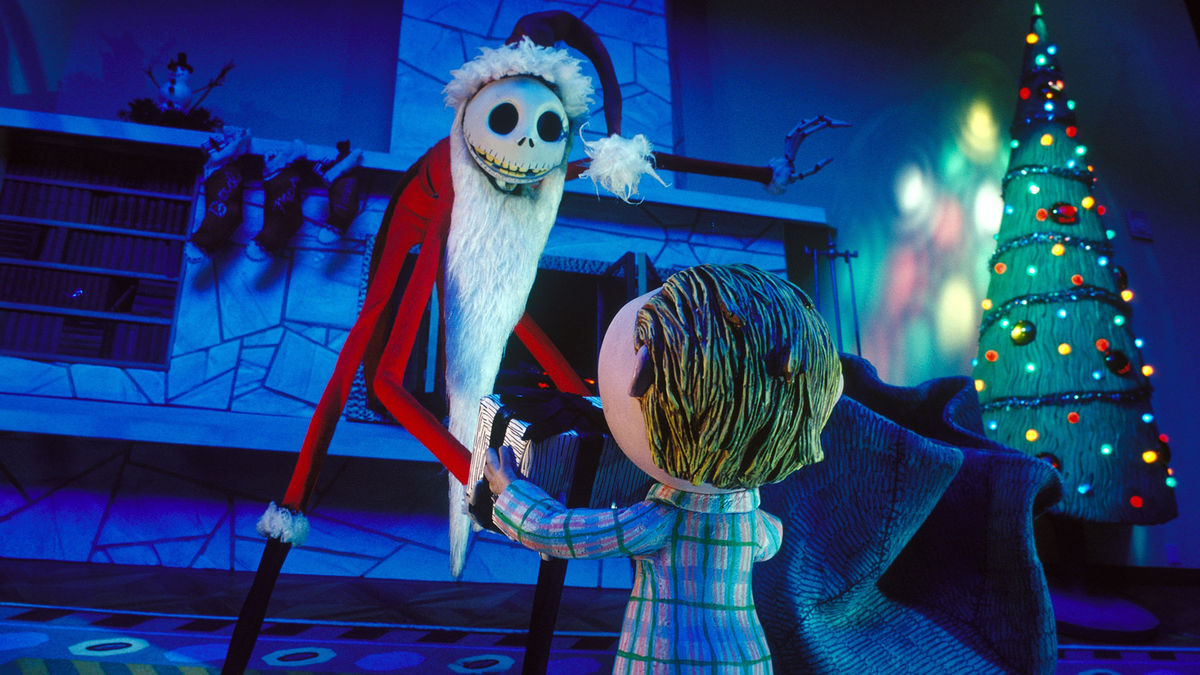 Directors: Henry Selick
Writers: Tim Burton, Michael Mcdowell
Cast: Danny Elfman, Chris Sarandon, William Hickey, Glenn Shadix, Paul Reubens, Ken Page, Edward Ivory, Susan McBride, Debi Burst, Greg Proops, Kerry Katz, Randy Crenshaw, Carman Twillie
IMDB: 8/10
Rotten Tomato Meter: 95% 
The film Nightmare Before Christmas starts with Jack Skellington. He is called the pumpkin king. He was really bored with his same work daily to scare the humans in the world. So he decided to kidnap Santa Claus as he wanted to bring Christmas under his control. He took the role of Santa Claus by dressing like him. Watch the movie to see the misadventure of Jack. It is one of the best Disney movies. This all-time best movie is one of the personal works of Tim Burton.
16. Mary Poppins
Directors: Robert Stevenson
Writers: Bill Walsh, Don DaGradi
Cast: Julie Andrews, Dick van Dyke, David Tomlinson, Glynis Johns, Hermione Baddeley, Reta Shaw, Matthew Garber, Elsa Lanchester, Ed Wynn, Jane Darwell, Arthur Malet, James Logan
IMDB: 7.8/10
Rotten Tomato meter: 100%
Jane and Michael's parents were very wealthy. They got them a new nanny Marry Poppins starring Julie Andrews. She had got some magical powers with her, due to which the sibling was pleasantly surprised with her. Robert Stevenson directs Mary Poppins. Watch this masterpiece from Disney to know what happens next.
17. The Parent Trap
Directors: Nancy Meyers
Writers: Erich Kastner, David Swift
Cast: Lindsay Lohan, Dennis Quaid, Natasha Richardson, Elaine Hendrix, Simon Kunz, Polly Holliday, Maggie Wheeler, Ronnie Stevens, Joanna Barnes, Kat Graham, Michael Lohan
IMDB: 6.5/10
Rotten Tomato meter: 86%
Annie and Hallie are twins who are strangers to each other. It is so because their parents got divorced. Their family broke, and each parent had one child with them. They both reunited at a camp, which gave time to them to spend together. They together make an idea to reunite their family once again. Will they be successful in their plan to make their family reunite? Watch one of the best Disney films to know.
18. 101 Dalmatians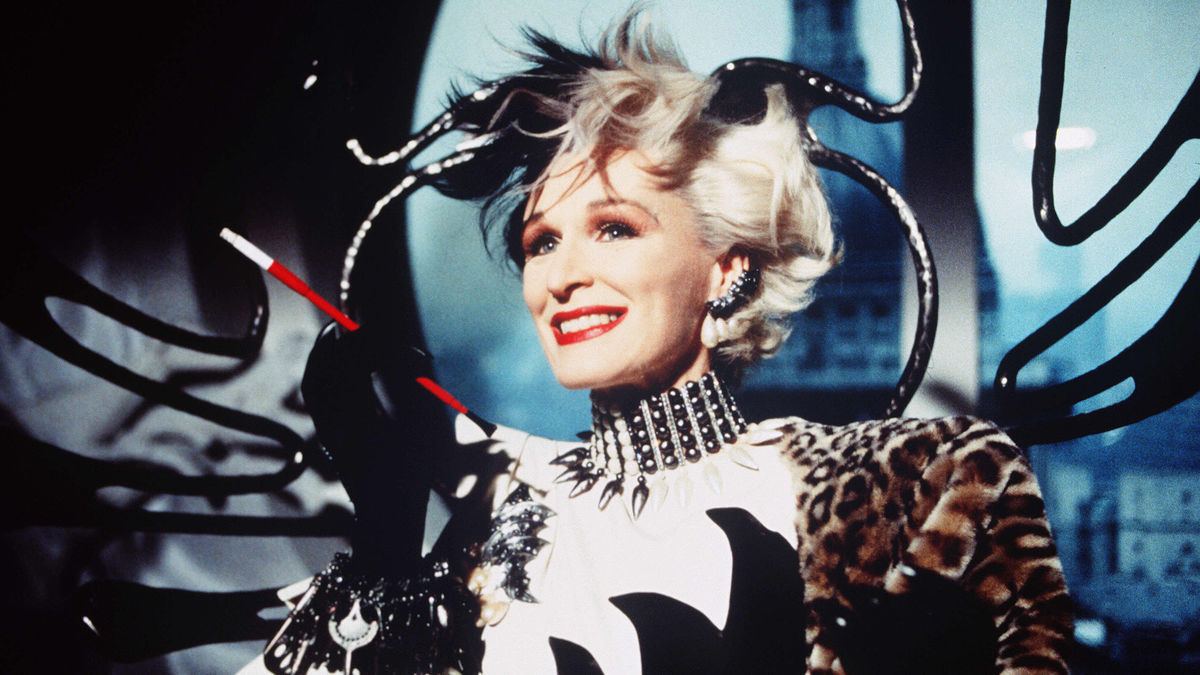 Director: Stephen Herek
Writers: Dodie Smith, John Hughes
Cast: Glenn Close, Jeff Daniels, Joely Richardson, Hugh Laurie, Mark Williams, John Shrapnel, Hugh Fraser, Zohren Weiss, Mark Haddigan, Michael Percival, John Evans, Hilda Braid
IMDB: 7.2/10
Rotten Tomato meter: 98%
In one of the best Disney movies, 101 Dalmatians, it is shown that Dalmatian Pongo was bored with his bachelor life. One day he saw Perdita and asked his master, Roger, to marry her owner, Anita. Later Anita and Roger decided to marry each other. After that, Perdita and Pongo were also together and gave birth to fifteen puppies. Cruella de Vil wanted to buy those fifteen puppies, but Roger denied her. Later, Cruella hires a criminal to steal those puppies. Stephen Herek directs this film.
19. Wall-E
Director: Andrew Stanton
Writers: Andrew Stanton, Pete Docter
Cast: Ben Burtt, Elissa Knight, Jeff Garlin, Fred Willard, Kathy Najimy, Teddy Newton, Bob Bergen, John Cygan, Pete Docter, Paul Eiding, Teresa Ganzel
IMDB: 8.4/10
Rotten Tomato meter: 95%
Wall-E, a Disney classic starring Ben Burtt and Elissa Knight, is one of the best Disney movies. Wall-E was a robot. He was the last robot that was left on Earth. He used to spend his day tidying the earth. One day, he spots eve, a sleek and shapely probe sent to earth for a scanning mission. He then accompanies eve for an adventurous experience across the galaxy. Andrew Stanton directs the movie.
20. Finding Nemo
Directors: Andrew Stanton, Lee Unkrich
Writers: Andrew Stanton
Stars: Albert Brooks, Alexander Gould, Brad Garrett, Austin Pendleton, Stephen Root, Vicki Lewis, Joe Ranft, Andrew Stanton, Elizabeth Perkins, Nicholas Bird, Bob Peterson
IMDB: 8.1/10
Rotten Tomato meter: 99%
The next best movie from Disney on the list is Finding Nemo. It starts with showing Nemo, the son of Marlin. He had shortened fin, due to which her mother used to stay worried. To prove himself, one day, he went too close to the surface of the sea, where he got caught by a diver. Now here, the mother plans to team up with Dory, another fish, to get back his son. They together have to go against sharks, jellyfish, and other ocean evils to find him and get him back. The directors of this classic Disney movie are Andrew Stanton and Lee Unkrich.
21. Who Framed Roger Rabbit
Directors: Robert Zemeckis
Writers: Gary K. Wolf, Jeffrey Price
Cast: Bob Hoskins, Christopher Llyod, Joanna Cassidy, Alan Tilvern, Lou Hirsch, Betsy Brantley, Joel Silver, Richard Ridings, Edwin Craig, Lindsay Holiday, Mike Edmonds
IMDB: 7.7/10
Tomato meter: 97%
This film is one of the best Disney movies to watch. It is shown in the film that Roger was a star but was worried that maybe his wife was having an affair with somebody else, so he decided to keep a detective behind her. Unfortunately, just after this incident, Marvin died, and everybody's eyes were on Roger. Bob Hoskins is starring as lead and is directed by Robert ZemeckisStarrin.
22. Atlantis: The Lost Empire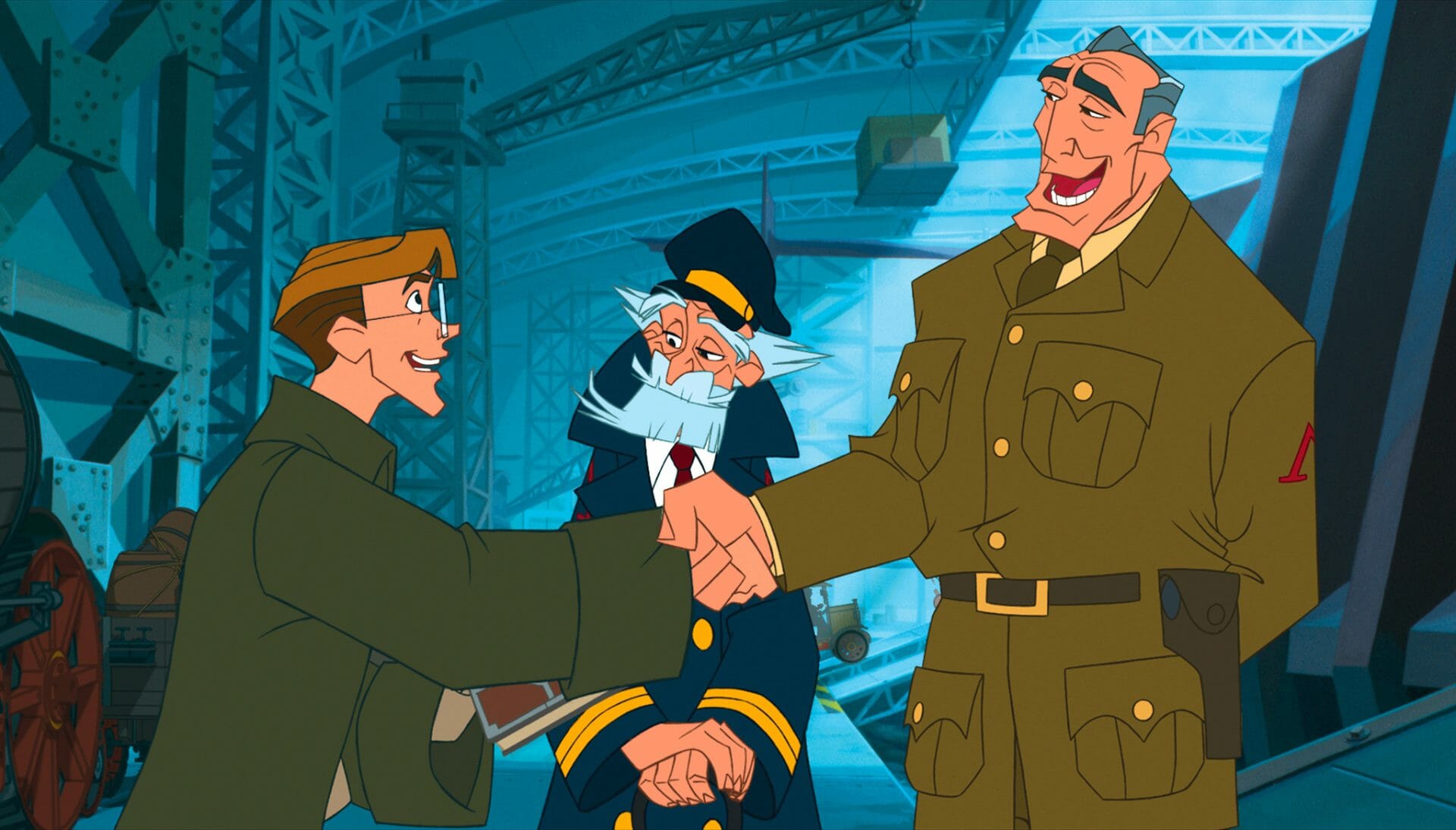 Directors: Gary Trousdale, Kirk wise
Writers: Tab Murphy, Kirk Wise
Cast: Corey Burton, Claudia Burton, Michael J. Fox, James Garner, John Mahoney, Phil Morris, Leonard Nimoy, Don Novello, Florence Stanley, Cree Summer, Jim Varney, Jim Cummings
IMDB: 6.9/10
Tomato meter: 49%
The all-time best-animated classic ever made by Disney is Atlantis: The Lost Empire. The film shows how inexperienced young adventurer teams up with other daredevils to solve the mystery of Atlantis's ancient city. Milo Thatch, a cartographer, also vows to solve the mystery started by his late grandfather. When this news comes to the surface, a rich guy funds this journey, due to which these activities shift to full speed.
23. Thor: Ragnarok
Directors: Taika Waititi
Writers: Eric Pearson, Craig Kyle
Cast: Chris Hemsworth, Tom Hiddleston, Idris Elba, Jeff Goldblum, Tessa Thompson, Karl Urban, Mark Ruffalo, Anthony Hopkins, TaikaWaititi, Rachel House, Clancy Brown, Ray Stevenson
IMDB: 7.9/10
Rotten Tomato meter: 93%
Thor: Ragnarok is the sequel to the Thor series produced by marvel studios. It took place shortly after Dr. Strange. Chris Hemsworth is starring as Thor and is directed by TaikaWaititi. Thor was kept closed in prison in a parallel universe. Thor found himself in a contest where he was standing against his old friend and fellow Avenger, the Hulk. He also found that his home Asgard and its people were also in danger as Hela, a powerful enemy, wanted to destroy it and the whole Asgardian civilization.
24. The Avengers
Director: Joss Whedon
Writers: Joss Whedon, Zak Penn
Cast: Robert Downey Jr., Chris Evans, Mark Ruffalo, Chris Hemsworth, Scarlett Johansson, Jeremy Renner, Tom Hiddleston, Clark Gregg, Samuel L. Jackson, Paul Bettany, Tina Benko, Alexis Denisof
IMDB: 8/10
Rotten Tomato meter: 91%
The Avengers is next on the list. Robert Downey JR. is starring in the film Iron Man and is directed by Joss Whedon. In this film, all the superheroes so far in the series meet each other. As we saw in the last movie, Loki gained all the energy cube powers as his brother Thor was sent to Earth as a punishment. Nick Fury smelled the threat on Earth and decided to recruit superheroes to save it. By the way, Nick Fury is the director of S.H.I.E.L.D. The superheroes joining fury's team were Iron Man, Captain America, Thor, Hulk, Black Widow, and Hawkeye. Will they be successful in their mission?
25. Aladdin
Directors: Ron Clements, John Musker
Writers: Ron Clements, John Musker
Cast: Scott Weigner, Robin Williams, Linda Larkin, Jonathan Freeman, Frank Welker, Gilbert Gottfried, Douglas Seale, Charlie Adler, Jack Angel, Corey Burton, Jim Cummings, Jennifer Darling, Bruce Gooch
IMDB: 8/10
Rotten Tomato meter: 95%
The film Aladdin is one of the best-animated movies of Disney. Aladdin frees a genie by rubbing the lamp that he discovered. This made the genie happy and asked him to ask for three wishes, and the genie would fulfill them. Later, he finds that evil has some different plans for the lamp. Will Aladdin be successful in saving the princess and his love? Watch this movie to know.
26. Avengers: Infinity War
Directors: Anthony Russo, Joe Russo
Writers: Christopher Markus, Stephen McFeely
Cast: Robert Downey Jr., Chris Hemsworth, Mark Ruffalo, Chris Evans, Scarlett Johansson, Tom Holland, Zoe Saldana, Karen Gillan, Paul Bettany, Anthony Mackie, Elizabeth Olsen
IMDB: 8.4/10
Rotten Tomato meter: 85%
Avengers Infinity war hits the list next. In Infinity War, once again, all the Avengers assemble to fight against a new threat. One of the best MCU movies is available on Disney. In Avengers infinity war, the evil titan named Thanos wanted to collect all the six infinity stones.
Iron Man, Thor, Hulk, and other powerful Avengers assemble back to battle against their biggest enemy, Thanos. Once again, the fate of the earth was at stake, and also, the existence of earth has not been more uncertain than this till now. In this film, starring actors are Robert Downjey Jr., Chris Hemsworth, etc.
27. Avengers: Endgame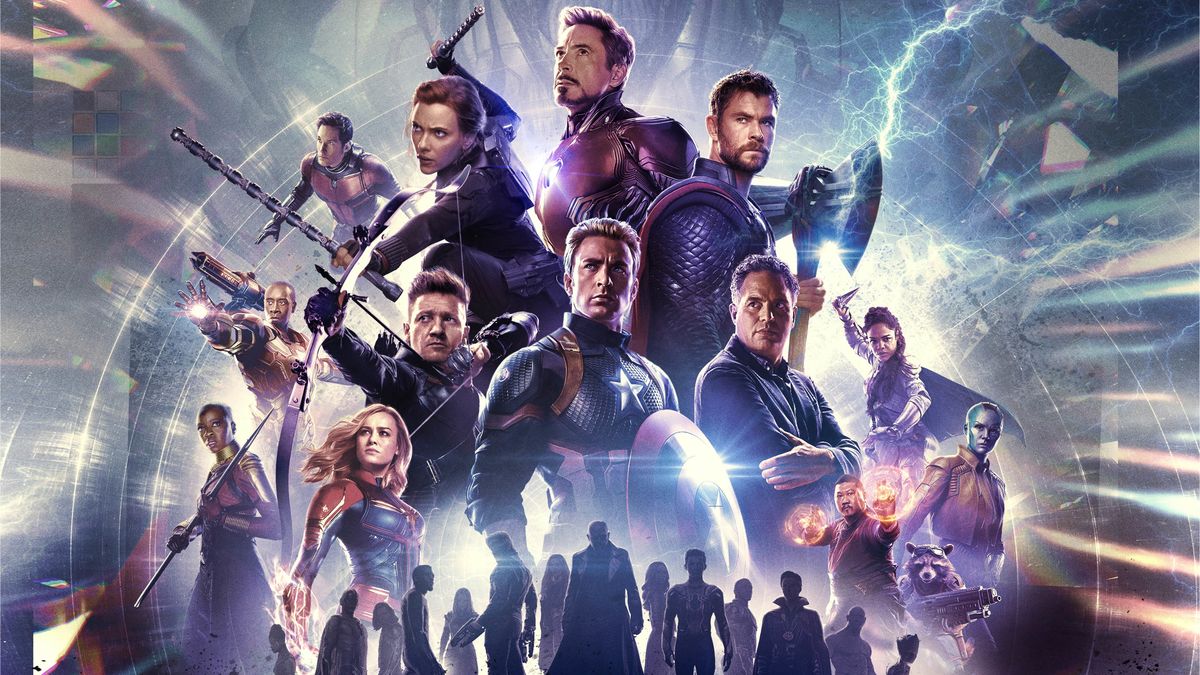 Directors: Anthony Russo, Joe Russo
Writers: Christopher Markus, Stephen McFeely
Cast: Robert Downey Jr., Chris Hemsworth, Chris Evans, Mark Ruffalo, Scarlett Johansson, Jeremy Renner, Don Cheadle, Paul Rudd, Chadwick Boseman, Brie Larson, Tom Holland, Zoe Saldana, Karen Gillan
IMDB: 8.4/10
Rotten Tomato meter: 94%
Tony Stark was in space, but he did not have any food or water. He tries to convey his message to pepper Pots that his oxygen supply is getting decreased.
Meanwhile, his fellow avengers, including Hulk and Captain America, plans for a way to get him back to the earth as they are preparing for a showdown with a mighty enemy, Thanos. Robert Downey Jr. and Chris Hemsworth are starring in the film and is directed by Anthony and Joe Russo.
28. A Goofy Movie
Directors: Kevin Lima
Writers: Jymn Magon
Cast: Bill Farmer, Jason Marsden, Jim Cummings, Kellie Martin, Rob Paulsen, Wallace Shawn, Frank Walker, Kevin Lima, Florence Stanley, Robyn Richards, Julie Brown, Klee Bragger
IMDB: 6.9/10
Rotten Tomato meter: 58%
Another Disney animation is based on goofy. Goofy's son Max always felt embarrassed because of his habits. Max tried a prank on his school principal. Because of this, his crush noticed him. His crush's name was Roxanne. He later asks her for a date.
He then asks for permission from goofy for a fishing trip, which leads to a twist in his plans to impress her crush, Roxanne. The movie is directed by Kevin Lima and written by JymnMagon, starring Robyn Richards and Julie Brown.
29. Hercules
Directors: Ron Clements, John Musker
Writers: Ron Clements, John Musker
Cast: Tate Donovan, Josh Keaton, Roger Bart, James wood, Susan Egan, Matt Frewer, Rip Torn, Samantha Egar, Barbara Barrie, Paul Shaffer, Amanda Plummer, Carole Shelley
IMDB: 7.3/10
Rotten Tomato meter: 84%
Hercules the main character; was the son of the gods. He was snatched by Hades when he was a child and was forced to live as half man and half god.
Now he needs to perform some remarkable activities on earth to prove himself to live with the gods. Hercules must use his power to combat a series of evils. Hercules movie's name is set in everybody's mind. Such is the fan following of this movie.
30. Iron Man
Directors: Jon Favreau
Writers: Mark Fergus, Hawk Ostby
Cast: Robert Downey Jr., Terrence Howard, Jeff Bridges, Leslie Bibb, Shaun Toub, Faran Tahir, Clark Gregg, Sayed Badreya, Paul Bettany, Jon Favreau, Tim Guinee, Will Lyman, Peter Billingsley
IMDB: 7.9/10
Rotten Tomato meter: 94%
The film starts with Tony Stark, a billionaire industrialist and an inventor. He was shown conducting his new weapon testing overseas, but terrorists kidnaped him as he is a brilliant inventor who could make some devastating weapons for the terrorists.
Instead, he chose to build an Armor. He then fought against the terrorist. Later he is shown to return to America, where he refines his armor suit and uses it further to fight against crime.
31. Coco
Directors: Lee Unkrich, Adrian Molina
Writers: Lee Unkrich, Jason Katz
Cast: Anthony Gonzalez, Benjamin Bratt, AlannaUbach, Renee Victor, Jaime Camil, Alfonso Arau, Gabriel Iglesias, Lombardo Boyar, Selena Luna, Sofia Espinosa
IMDB: 8.4/10
Rotten Tomato meter: 97%
Miguel, a young guy, wanted to become a singer but his family never supported his idea. Ernesto de la Cruz. He then finds himself in the colorful land of the dead. He later meets Hector. Both of them become good friends and set on an adventurous journey.
One of the best-animated films of Disney is starring Anthony Gonzalez and Benjamin Bratt. Watch the film to know will Miguel become an accomplished singer? This one has big laughs in it.
32. Cinderella
Directors: Clyde Geronimi, Wilfred Jackson, Hamilton Luske
Writers: Charles Perrault, Bill Peet, Erdman Penner
Cast: Ilene Woods, James MacDonald, Eleanor Audley
IMDB: 7.3/10
Rotten Tomato meter: 97%
There is a reason Cinderella is a classic; it was first produced by Disney in 1950. The narrative of the Disney princess is still being remade and presented in different ways today. But whichever version you choose to watch, we can all agree that nothing helps you find your Prince Charming like a little aid from some mice and a fairy godmother like this disney princess received. This disney movie is a timeless classic.
33. The Princess and the Frog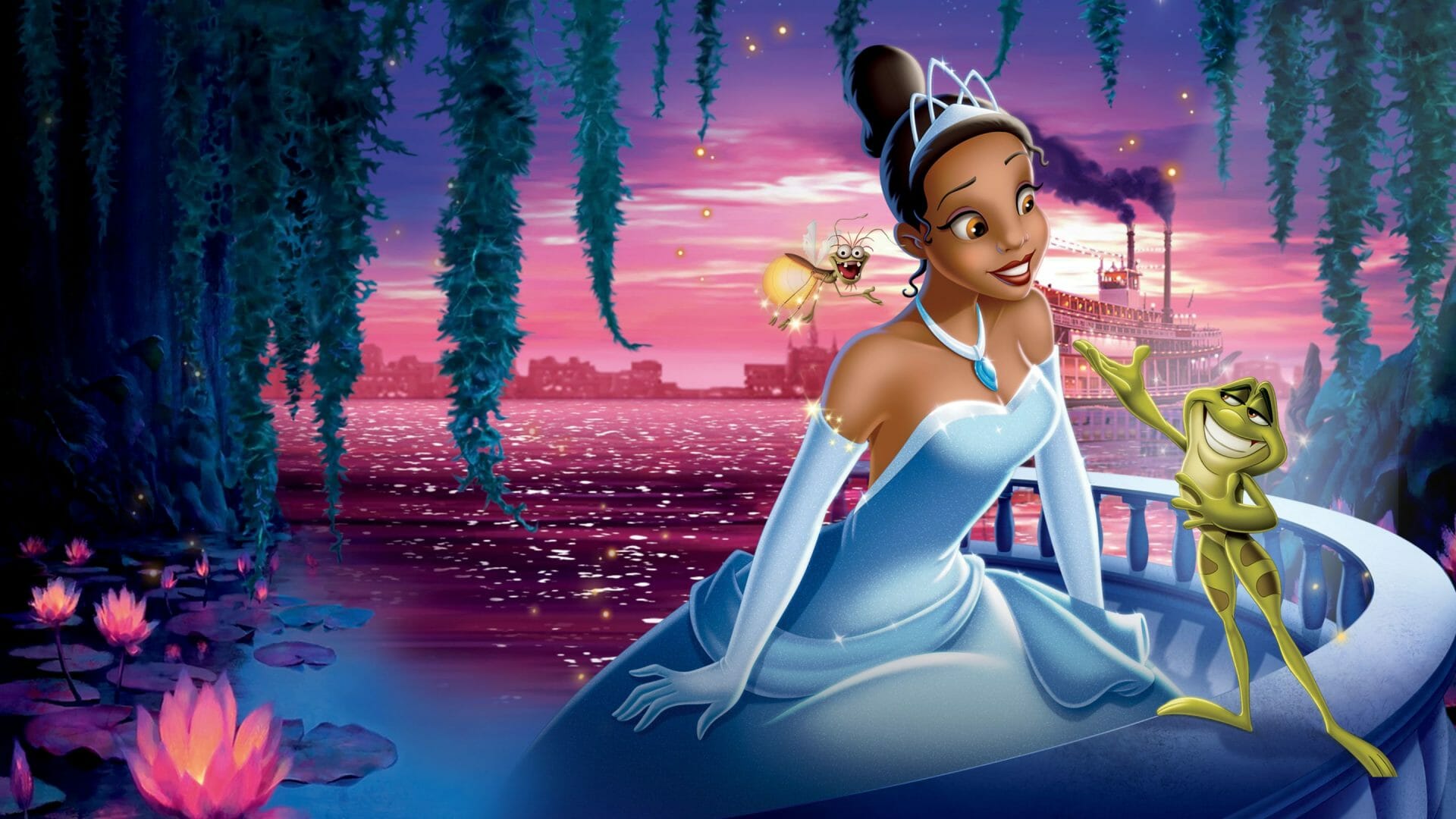 Directors: John Musker, Ron Clements
Writers: John Musker, Ron Clements
Cast: Anika Noni Rose, Keith David, Oprah Winfrey
IMDB: 7.1/10
Rotten Tomato meter: 85%
After a fateful kiss with a frog prince who is eager to become human once more, a young waitress named Tiana sets out on a funny trip. This disney film accomplished a last and a first with this adaptation of The Frog Prince: It is the studio's final hand-drawn film and the first to have a Black princess.
However, standards aside, The Princess and the Frog is a pleasure, blending thrilling river-based action, fun characters, and one of the scarier villains to emerge from the minds of Disney's animators. New Orleans jazz soundtrack is a highlight.
One of Disney's most underappreciated projects, it marked the end of one age and the beginning of a new one.
34. The Great Mouse Detective
Directors: John Musker, Ron Clements, Burny Mattinson, David Michener
Writers: Peter Young, Vance Gerry
Cast: Barrie Ingham, Val Bettin
IMDB: 7.2/10
Rotten Tomato meter: 80%
Basil, a detective, takes on the case after learning that Professor Ratigan, his archenemy, is the abductor of Hiram, a toymaker.
35. Alice in Wonderland
Directors: Tim Burton
Writers: Linda Woolverton
Cast: Mia Wasikowska, Johnny Depp, Helena Bonham Carter
IMDB: 6.4/10
Rotten Tomato meter: 51%
Alice, who is already 19 years old, pursues a blue-coated rabbit into a dreamlike wonderland where she is reunited with her friends, who help her recognize her ultimate meaning.
36. Frozen Sing-Along
Directors: Chris Buck, Jennifer Lee
Writers: Jennifer Lee
Cast: Kristen Bell, Idina Menzel, Jonathan Groff
IMDB: 7.4/10
Rotten Tomato meter: 90%
Children's backpacks all across the world now frequently include Elsa's visage. Hans Christian Anderson's The Snow Queen was a book that Walt Disney himself dabbled with adaptation, but he was never successful in combining his thoughts into a single script.
Seventy years later, Frozen rewrote the traditional Disney Princess story by subtly making fun of Ana and Hans' hasty engagement. In order to locate her sister Elsa, who does have the ability to turn anything or person into ice, Anna embarks on a trip with an iceman named Kristoff and his reindeer, Sven. The celebrity voices in this one are top-notch.
37. Frozen II Sing-Along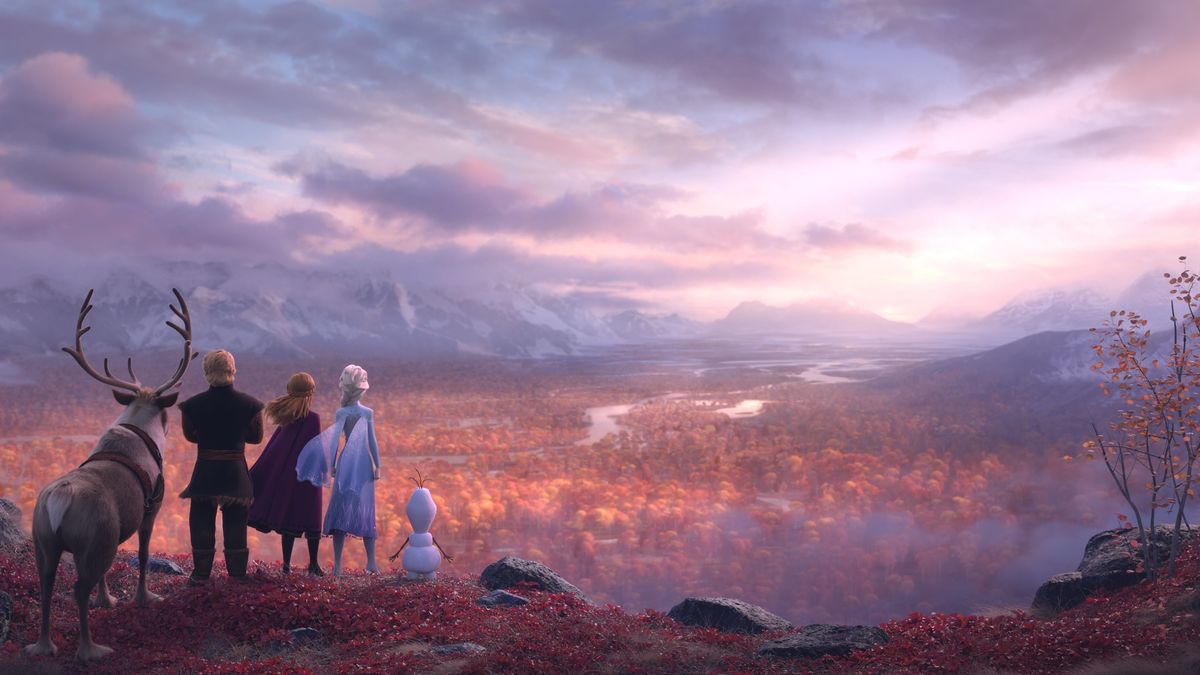 Directors: Chris Buck, Jennifer Lee
Writers: Jennifer Lee
Cast: Kristen Bell, Idina Menzel, Jonathan Groff
IMDB: 6.8/10
Rotten Tomato meter: 77%
A mysterious, musical voice starts to beckon to Queen Elsa. Uncomfortable, she answers it, arousing the elemental spirits and starting a mission to right an old wrong.
38. Treasure Planet
Directors: John Musker, Ron Clements
Writers: Jennifer Lee
Cast: Emma Thompson, Martin Short
IMDB: 7.1/10
Rotten Tomato meter: 69%
As a cabin boy on a spaceship, an impatient kid travels the universe. Later, he learns that a person he thought to be trustworthy is actually a plotting pirate who wants to start a revolt.
39. The Hunchback of Notre Dame
Directors: Gary Trousdale, Kirk Wise
Writers: Tab Murphy
Cast: Demi Moore, Jaxon Alexander
IMDB: 7/10
Rotten Tomato meter: 71%
Victor Hugo's Gothic masterpiece is brought to the big screen in The Hunchback of Notre Dame, which is uncompromising in its handling of infanticide, sexual assault, religious damnation, and genocide.
The Hunchback of Notre Dame is one of the darkest Disney films ever produced, but it's also one of the most heartbreakingly beautiful. It is one of the best disney movies of all time.
Related: The Best Disney Channel Movies To Watch Right Now
40. Big Hero Six
Directors: Chris Williams, Don Hall
Writers: Tab Murphy
Cast: Ryan Potter, Scott Adsit, Jamie Chung
IMDB: 7.8/10
Rotten Tomato meter: 90%
A huge, inflatable robot embrace would be appreciated by all. If only each of us had a personal Baymax, the six-foot-tall, always-on star of Big Hero 6. He will waddle over and inquire in a soothing, flat voice: "On a scale of one to ten, how would you evaluate your pain?" whenever he hears an "ow" or any other indication of anguish. He takes on the role of Hiro's protector, a young tech genius.
41. The AristoCats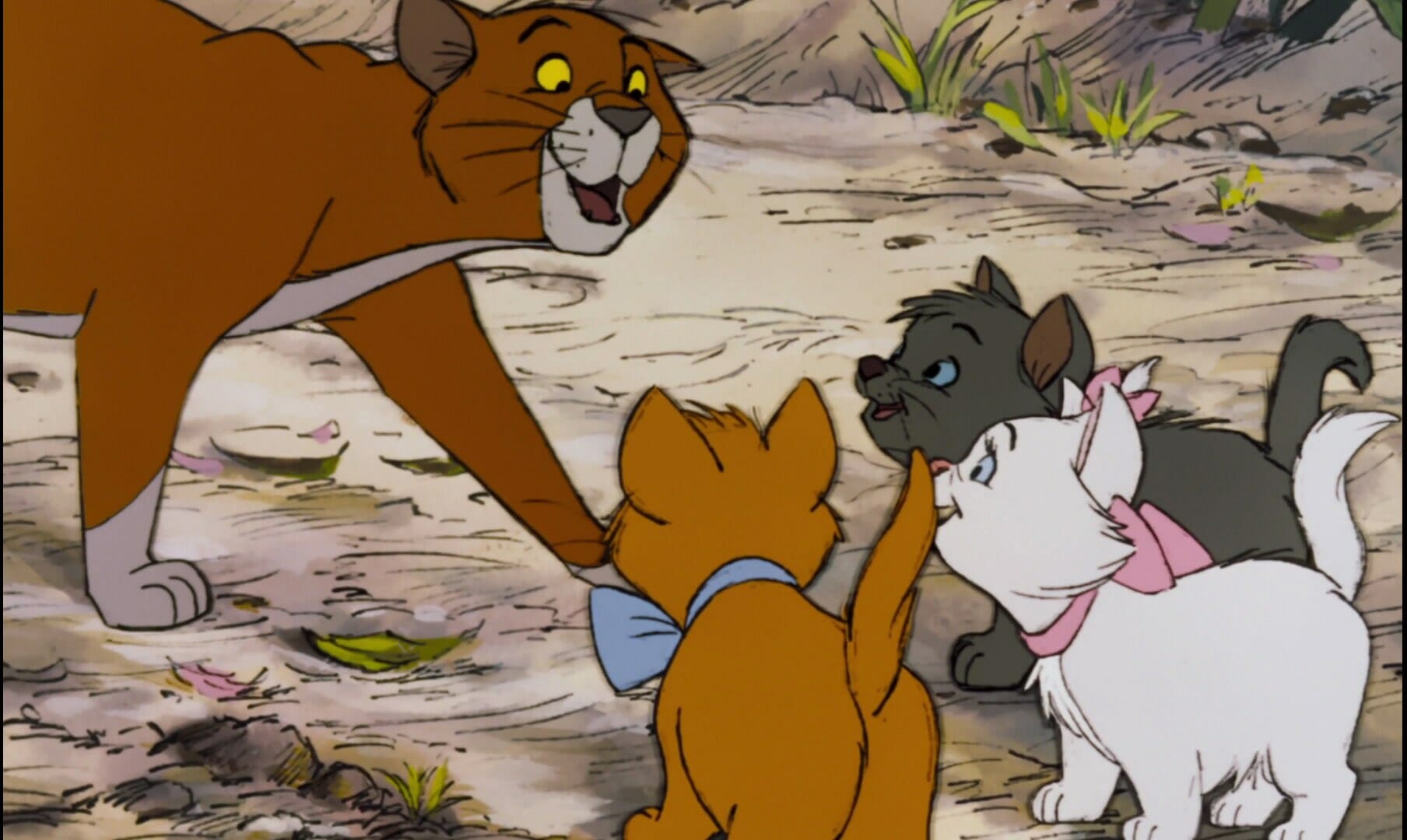 Directors: Wolfgang Reitherman
Writers: Ken Anderson
Cast: Phil Harris, Eva Gabor, Sterling Holloway
IMDB: 7.1/10
Rotten Tomato meter: 64%
Aristocats, the final project Walt Disney labored on before his passing halfway through filming, builds on the stylistic flair of 101 Dalmatians in a deliciously sinful way.
The screenplay is brought to life by Phil Harris, who previously voices Baloo in The Jungle Book, as Thomas O'Malley, and Eva Gabor as Duchess. It is one of the best disney movies of all time.
42. Mulan
Directors: Tony Bancroft, Barry Cook
Writers: Robert D. San Souci
Cast: Eddie Murphy, BD Wong
IMDB: 7.1/10
Rotten Tomato meter: 64%
A young girl named Mulan goes forth into battle against the invading Hun army after cutting off her hair in order to defend her ailing father. Mulan, a film that blends the finest of Eastern and Western culture, is based on old Chinese folklore, and it manages to avoid feeling out of place.
Mulan's brilliant script is evident by the fact that the spectator doesn't experience whiplash when the humorous musical number "A Girl Worth Fighting For" is abruptly cut short mid-note by the horrific destruction of a burning village. The voice cast has done an incredible job.
43. Peter Pan
Directors: Hamilton Luske, Clyde Geronimi, Wilfred Jackson
Writers: Milt Banta; Bill Cottrell
Cast: Tommy Luske, Bobby Driscoll
IMDB: 7.3/10
Rotten Tomato meter: 79%
Disney would do well to adopt a tale about a little child who refuses to mature and instead lives in a fantasy world.
After the success of Snow White, Walt's brother Roy was able to gain the rights to transform J.M. Barrie's original play into an animated film, and Peter Pan is still one of the studio's most recognizable productions. Peter Pan introduced the idea that a completely new universe might be lurking around the next corner, as well as magic and actual fairy dust, to the cinema.
44. Zootropolis
Directors: Rich Moore, Byron Howard
Writers: Byron Howard; Rich Moore
Cast: Jim Reardon; Josie Trinidad
IMDB: 8/10
Rotten Tomato meter: 98%
Even though Zootropolis may have gotten buried in the Frozen frenzy, it still deserves to be regarded as one of the better films in Disney's recent canon. Animation frequently offers upbeat depictions of a society where people of various colors and faiths can coexist, but Zootropolis stands out from the crowd.
The movie can jump right into the complicated material by showing the simmering conflicts between mammalian predators and prey, erstwhile enemies now coexisting.
45. Dumbo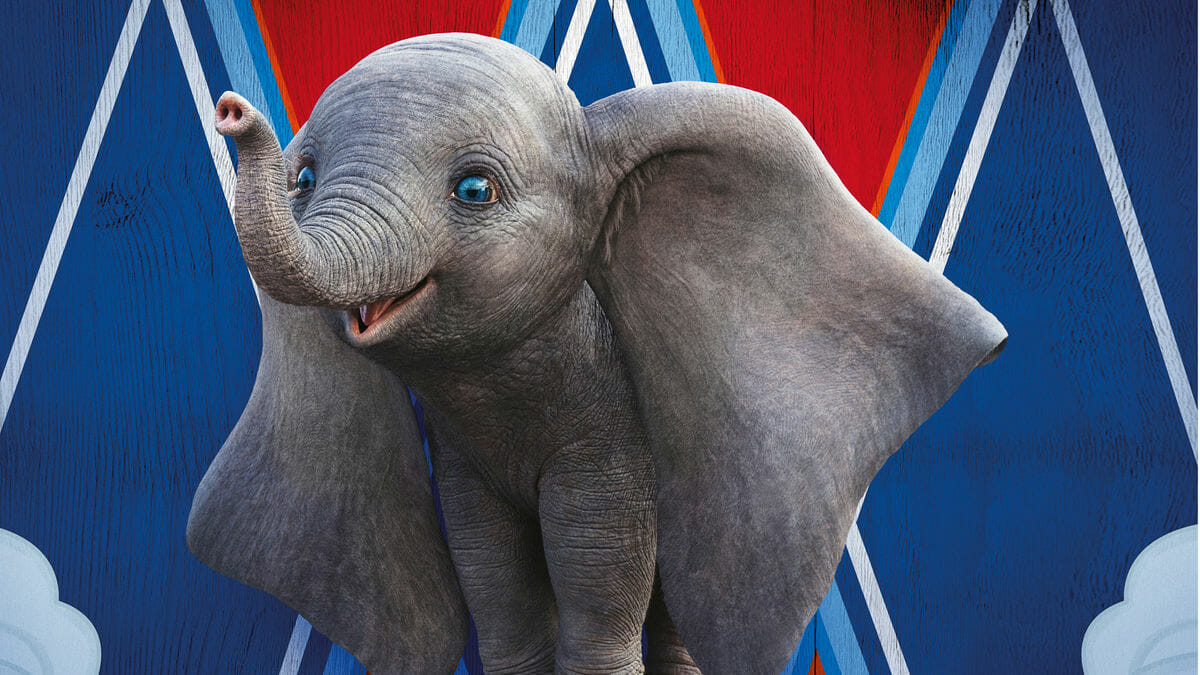 Directors: Ben Sharpsteen, Norm Ferguson
Writers: Norm Ferguson
Cast: Jack Mercer, Tony Neil
IMDB: 7.2/10
Rotten Tomato meter: 98%
A baby circus elephant is cruelly dubbed Dumbo at birth because of his amusingly oversized ears. One day at a performance, he is made fun of by several young people, setting off his mother's fury, which results in her being imprisoned. Dumbo is forced to dress as a clown and do risky acts after one of the other elephants is hurt in an accident due to his ears.
As Dumbo learns that his big ears truly allow him to fly, everything changes, and he astounds everybody at the circus with his new skill.
46. Fantasia
Directors: James Algar, Norm Ferguson, Wilfred Jackson
Writers: Norm Ferguson
Cast: Leopold Stokowski, Deems Taylor, The Philadelphia Orchestra
IMDB: 7.7/10
Rotten Tomato meter: 95%
Disney's most daring experiment to date was released in 1940. Realizing his dream of fusing classical music with animated images. What initially started out as a way to advance Mickey Mouse's career grew into a full-fledged film that is still unmatched in animation history.
47. Lilo & Sitch
Directors: Chris Sanders, Dean DeBlois
Writers: Chris Sanders
Cast: Chris Sanders, Daveigh Chase
IMDB: 7.7/10
Rotten Tomato meter: 95%
The early 2000s were undoubtedly a mixed bag for Disney's animation division. Lilo & Stitch being grouped in with what some have referred to as "The Second Dark Age" doesn't seem appropriate.
It's delightful and one of the more realistic Disney films available. At its core, the film offers a moving analysis of sibling relationships and parental loss if you can look past the spaceships, blasters, and slobbering blue alien-pup.
Lilo & Stich serves as a gentle reminder that all families, whatever of appearance, are valuable and capable of success. It is one of the best disney movies of all time.
48. The Nightmare Before Christmas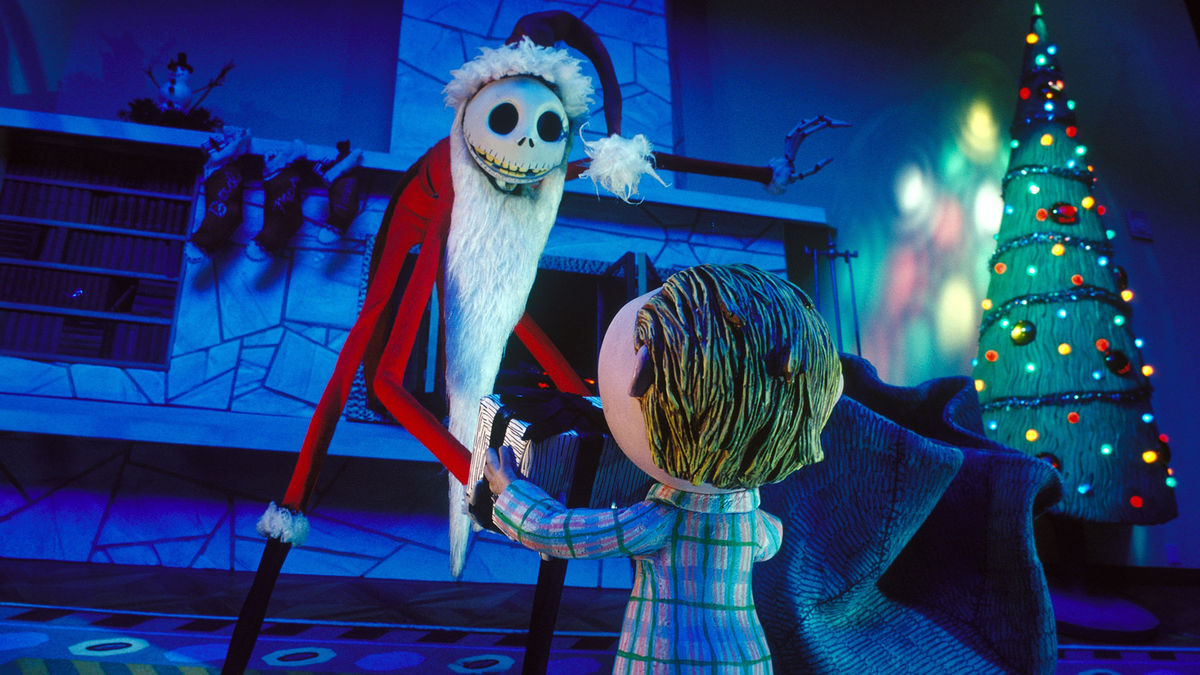 Directors: Henry Selick
Writers: Tim Burton
Cast: Tim Burton, Ken Page
IMDB: 7.9/10
Rotten Tomato meter: 95%
It is the movie that has come to represent the teenage goth look. But there is far more to The Nightmare Before Christmas than an infinite supply of Hot Topic goods. It combines ghoulish sensibilities and childish awe with ease and was created by Tim Burton and adapted to the big screen by Henry Selick.
It is all the more endearing thanks to the stop-motion cinematography, which is like an old story coming to life slowly. The songs, which Danny Elfman wrote, are catchy but strange.
49. Moana
Directors: Ron Clements, John Musker
Writers: Ron Clements, John Musker
Cast: Dwayne Johnson, Auli Cravalho
IMDB: 7.6/10
Rotten Tomato meter: 95%
A young woman from a Polynesian village named Moana embarks on an ocean voyage to deliver a mythical artefact to a goddess. The story encourages viewers to embrace their roots, relatives, and towns by teaming up with some other god, and the production staff went to great lengths to ensure that their depiction of Polynesian culture was realistic.
The outcome is a breathtaking journey that follows a noble and unselfish girl. This heartwarming story is one of the current disney animated classics.
50. Sleeping Beauty
Directors: Wolfgang Reitherman, Clyde Geronimi
Writers: Erdman Penner
Cast: Mary Costa, Eleanor Audley
IMDB: 7.2/10
Rotten Tomato meter: 89%
This animated film eclipsed all other endeavors at the time in terms of the overall scope.
A newborn princess Aurora is cursed by a witch to pass away on her 16th birthday. However, a fairy changes the spell, allowing the princess to live and enter a profound sleep that can be disturbed by the kiss of true love. A hue that had never before been seen on film was created by lead artist Eyvind Earle, who had previously worked on Peter Pan.
Sleeping Beauty remains one of the pillars of the Disney library and clearly makes this into our list of top Disney films thanks to a stirring score based on the Tchaikovsky ballet and an iconic villain in the character of Maleficent. And that is why young viewers love this movie.
51. Pinocchio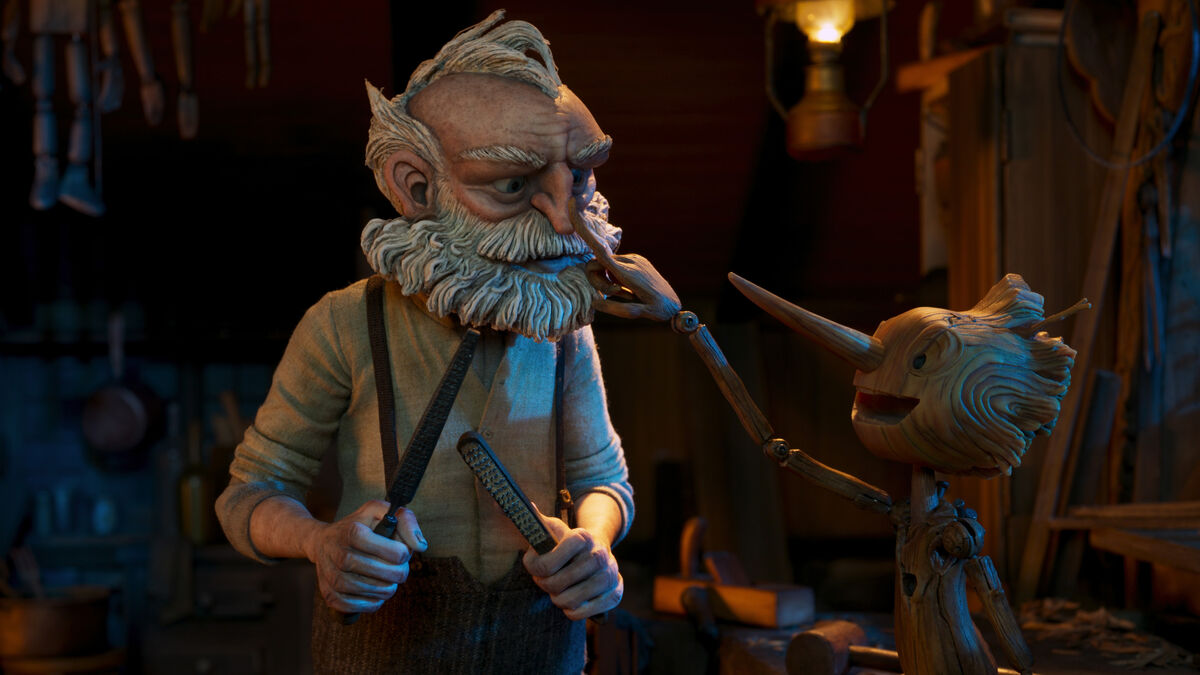 Director: Guillermo Del Toro
Writer: Carlo Collodi
Cast: Gregory Mann, Ro
IMDB Ratings: 7.6/10
Rotten Tomato Meter: 96%
No prior knowledge of history is necessary to understand why Pinocchio, the story of the little wooden boy who longs to become real, is the pinnacle of Disney. Pinocchio was named the best-animated movie of all time by our film critics. Nearly every second is memorable and breathtaking, from the puppet's constantly expanding nose to the whale-themed climax, the Blue Fairy towards Jiminy Cricket humming "when you want upon a star."
52. The Incredibles
Director: Brad Bird
Writer: Brad Bird
Cast: Craig T Nelson, Holly Hunter, Sarah Vowell, Spencer Fox, Jason Lee.
IMDB Ratings: 8/10
Rotten Tomato Meter: 97%
When the authorities forbid superhero operation, Mr Incredible and Elastigirl have no choice but to keep their cool. They should take advantage of the break to catch up on some rest, but they cannot prevent crime. Their efforts will be required once more soon enough. This elite superhero content can hold its own against the best works from Marvel and DC.
53. Ratatouille
Director: Brad Bird
Writer: Brad Bird
Cast: Patton Oswalt, Ian Holm, Lou Romano, Brad Garrett, Peter O Toole, Janeane Garofalo, Brian Dennehy.
IMDB Ratings: 8.1/10
Rotten Tomato Meter: 96%
The rat is a skilled chef! This charmingly absurd film stars Patton Oswalt as a young, determined rodent named Remy who dreams of becoming a great chef. It is funny, clever, carefully moral, and significantly effective. Who doesn't adore Linguini, the pitiful human puppet controlled by Remy, voiced by Lou Romano? Will they overcome the Snow White-style villain Anton Ego (Peter O'Toole), a food critic obsessed with power? For each of the three of you out there who have yet to see the conclusion to this surprising, delightful Pixar masterpiece, we won't ruin the fun.
Related: The Best TV Shows on Disney Plus To Watch Right Now
54. Up
Director: Pete Docter
Writer: Bob Peterson
Cast: Ed Asner, Christopher Plummer, Jordan Nagai, Bob Peterson.
IMDB Ratings: 8.3/10
Rotten Tomato Meter: 98%
The most jaded viewer will cry while watching Up's famous establishing montage, which is just the film's beginning. It's a lesson in emotional storytelling at its best. But when widower Carl's house starts to soar, Up turns into a riotous adventure full of far-off lands, talking dogs, vibrant birds, and one incredibly committed boy scout. Want more after the final scene? Dog Days, a new collection of animated shorts from Disney+, is all about dogs.
55. Bambi
Director: Samuel Armstrong
Writer: Perce Pearce
Cast: Bobby Stewart, Donnie Dunagan, Hardie Albright, John Sutherland.
IMDB Ratings: 7.3/10
Rotten Tomato Meter: 91%
Bambi is a charming and touching tale of a super-cute deer who grows up in the forest with the aid of his family and friends. Yes, it still hurts to think about how Bambi's mother died. However, the scenes in which Thumper, Flower, and Bambi get all twitterpated serve to stabilise the mood.
56. Inside Out
Director: Pete Docter
Writer: Kelsey Mann
Cast: Bing Bong, Riley, Joy, Disgust, Anger, Sadness, Jangles.

IMDB Ratings: 8.1/10
Rotten Tomato Meter: 98%
Inside Out, a studio known for playing with people's emotions, creates a real movie about personified emotions. Pixar avoids what might experience have been a shameless attempt to tug at the heartstrings by penetrating the cerebral cortex of a tweenage girl. Instead, it creates a hilarious and lovely testament to the qualities that make us human. But don't worry; while you cry everywhere, many of those tears will also be from giggles.
57. The Lady And The Tramp
Director: Charlie Bean
Writer: Andrew Bujalski
Cast: Tessa Thompson, Justin Theroux, Kiersey Clemons, Thomas Mann, Janelle Monae, F Murray Abraham, Yvette Nicole Brown, Adrian Martinez.
IMDB Ratings: 6.2/10
Rotten Tomato Meter: 66%
In this positively appealing canine romantic relationship, an intelligent cocker spaniel and a pup from the opposite end of the observes fall in love. We'll continue to swoon over the iconic spaghetti-slurping spot among the two doggos even after generations have passed.
58. Enchanted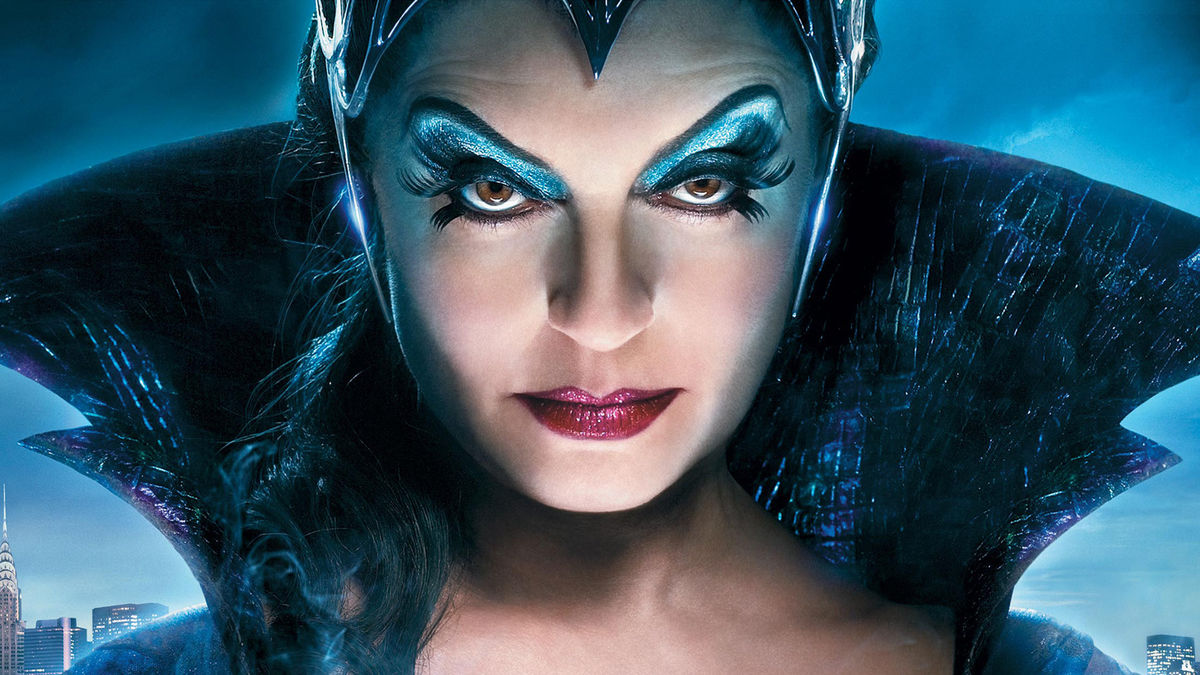 Director: Kevin Lima
Writer: Bill Kelly
Cast: Amy Adams, Patrick Dempsey, James Marsden, Timothy Spall, Idina Menzel, Rachel Covey, Susan Sarandon.
IMDB Ratings: 7.1/10
Rotten Tomato Meter: 93%
The charming Amy Adams stars as an aristocratic songstress thrust into the real world in an enjoyable, meta twist based on the Disney Princess formula. As Princess Giselle discovers that New York doesn't seem to be the kind of kingdom she's used to, the fish-out-of-water comedy is gold. Idina Menzel, who will play Elsa in the future, and Julie Andrews, who played Mary Poppins, and serves as the narrator, receive bonus points.
59. Tangled
Director: Nathan Greno
Writer: Dan Fogelman
Cast: Mandy Moore, Zachary Levi, Donna Murphy.
IMDB Ratings: 7.7/10
Rotten Tomato Meter: 89%
Our princess is stuck in an identical unfortunate circumstance in this cool retelling of Rapunzel: Extra-long hair reminiscent of a shampoo commercial, trapped in a tower with no way out. She almost gave up on leaving the tower when a handsome prince arrived. Disney is in a new era, but its slapstick humor and infectious songs assist in connecting the gap between traditional fairytales and contemporary sensibilities.
60. Pirates Of The Caribbean The Curse Of The Black Pearl
Director: Gore Verbinski
Writer: Ted Elliott
Cast: Johnny Depp, Geoffrey Rush, Orlando Bloom, Keira Knightley, Jonathan Pryce.
IMDB Ratings: 8.1/10
Rotten Tomato Meter: 80%
The Jack Sparrow gag has grown stale, but Disney's first quirky rendition of its well-liked theme-park ride is still a riot. Irrespective of how many sequels Disney produced, this film's combination of ghosts, pirates, swashbucklers, and wavelength monkeys will never be topped. The first instalment of Pirates is still king of Disneyland on the big screen, despite Jungle Cruise using the same model.