Let's talk about the Best Thanos Quotes an MCU fan should know! Thanos is the iconic villain in the Marvel Cinematic Universe. No doubt, the working of the mad titan was opposed by everyone because he preferred doing whatever he considered to be correct. Be it sacrificing his loved ones in the process.
Thus, we can aptly say that the reason for MCU's success can also be credited to Thanos. He was one of the biggest threats to have occurred to the Avengers. But when he was defeated in Avengers Infinity War, we all believed that the villain had died.
But only at least we were aware that the villain would be back just to accomplish his mission once and for all. He was a strong Titan who strongly believed that eliminating half of life from the universe would perfectly balance it.
So here we are with the most memorable Thanos quotes that are terrifying yet filled with wisdom and also give us an insight that he was not necessarily the wrong man.
26. "I'm A Survivor."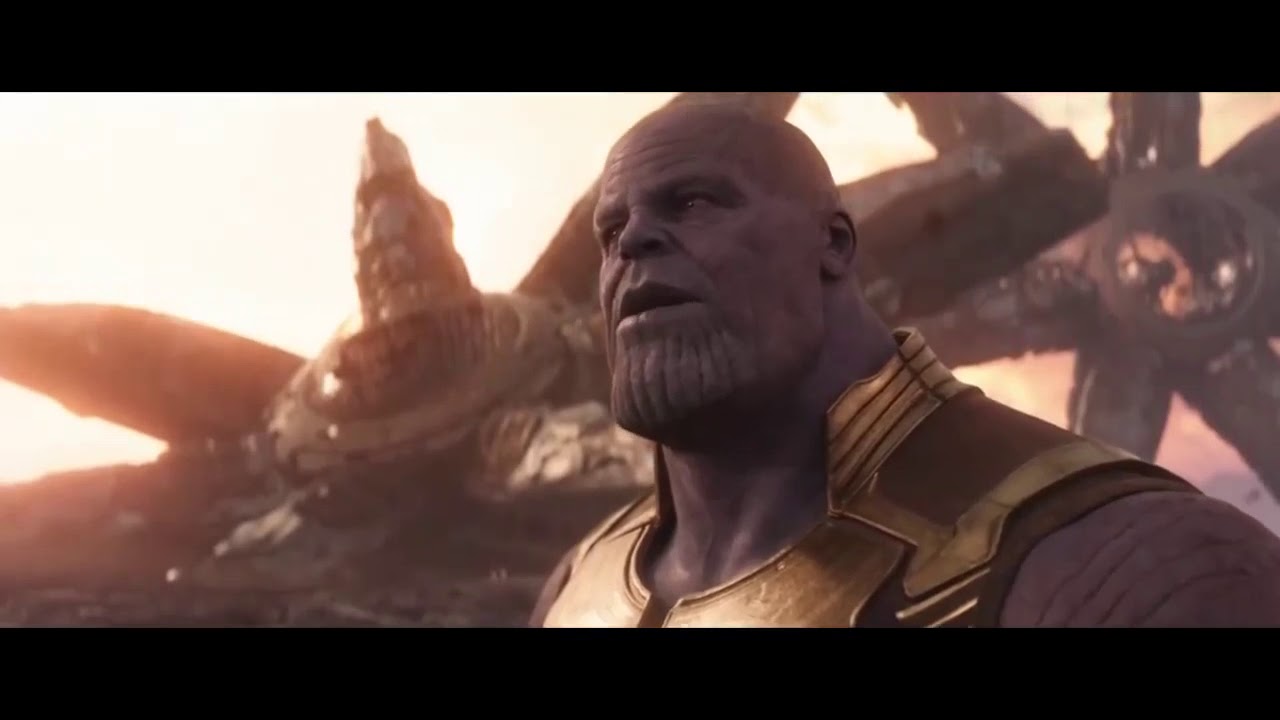 Thanos said this when he was talking to Dr. Strange. He explained how he had to watch his planet's destruction; he also offered his solution, but no one agreed to take it, and he felt helpless when he watched his home on the verge of collapse. This quote kind of gives motivation and shows how passionate Thanos was and how he didn't want anyone to face what he had to face, but then madman Titan is also wrong because he is trying to force his solution on other planets. 
25. "This Universe is Finite, its Resources, Finite… If Life is Left Unchecked, Life Will Cease to Exist."
The quote is an apt description of what reality is actually about. The resources we are using today will deplete eventually, and so will the universe in which we thrive. So, if we do not stop our mindless actions to deplete the earth of its resources, we will end up bringing our end near.
So, our actions have got to be checked so that, so exploitation occurs, and future generations get the chance to enjoy the resources as well and life on earth continues without any troubles.
24. "The Universe Required Correction."
In this quote, Thanos is defending his actions. We all know that the intention behind his deeds was not selfish, and all that he wanted was to grant the universe a perfect balance so that people could enjoy a quality life.
Thus, he mentions that vanishing half of the population was the requirement that the universe needed to thrive optimally.
23. "I Know What It's Like to Lose. To Feel So Desperately That You're Right, Yet to Fail Nonetheless."
This is among the initial quotes we get from Thanos in Infinity War, which indicates that he has lost a great deal in his life as he continues throughout the journey to find the infinity stones.
No matter what his belief is, the statement presents a sense of humanity in Thanos that gets reflected in the movie throughout.
22. "I Finally Rest And Watch the Sunrise On A Grateful Universe. The Hardest Choices Require The Strongest Wills."
While in his conversation with Doctor Strange, Thanos portrays humanity and mentions that no matter how hard his path was to find the infinity stones and what all he had to lose on his way, including his daughter Gamora, he will be happy to see the universe in balance.
He mentions that after a lot of hard work and strong will, he will be able to make the world a better place and rest peacefully to see it thrive.
21. "Dread it, Run From it, Destiny Arrives All the Same."
A great lesson that has come from a villain. Thanos mentions that all that is about to take place is destiny, and no one can change it. Later his quote comes true about the inevitability. In real life as well, the quote proves to be true.
No matter how much we like or dislike the consequences of an act, the results are bound to occur, and we cannot run away from or ignore them. Whatever life has in store for us, we will have to face it eventually.
20. "When I'm Done, Half of Humanity Will Still Be Alive."
Clarifying what his actions will lead to, Thanos quotes that after he snaps his fingers to erase the human population, half of them will still thrive, and that too in a much better manner. All his actions are eventually for the betterment of the universe.
However, his actions do not justify the repercussions they would have on people who will end up losing their loved ones in the process.
19. "A Small Price to Pay For Salvation."
Again, this quote by Thanos comes in response to the argument that he has with the avengers because the latter consider his actions to be evil. Thanos is to wipe off half of the population from the face of the universe to strike a perfect balance. He considers this to be the price for the betterment of the world as a whole, just like God did by sacrificing his beloved Son.
18. "You're Not the Only One Cursed With Knowledge."
This line by Thanos was during his conversation with Tony Stark. Iron man gets shocked when he learns that Thanos knows who he is. The latter then replies that it is not only him who knows what the result would be.
Thanos is also aware of what the future has in store for everyone. But in response, Tony stark quotes that his only curse was Thanos itself.
17. "I Am … Inevitable."
One of the memorable Thanos quotes means that Thanos considers himself to be the ultimate answer to the chaos taking place in the universe and that no matter what, he will be the reason for the destruction of many.
He considers his deeds to be in the best interest of the universe.
16. "You Were Going to Bed Hungry, Scrounging For Scraps. Your Planet As On the Brink of Collapse. I'm the One Who Stopped That. You Know What's Happened Since Then? The Children Born Have Known Nothing But Full Bellies And Clear Skies. It's A Paradise."
Ultimately, Thanos justifies his actions about what he did to the planet of Gamora. He adds that whatever he did was in the best interest of the planet. People on her planet were earlier deprived of necessities, deteriorating life slowly.
And it was he who ultimately stopped it, be it by killing the people, and now the ones who thrived are happy and living in a place like a paradise.
15. "I Did Not Ask For Your Trust. I Demand Only Your Obedience."
Thanos only demands his commands be followed and let him do what is best suited for the entire universe. He least expects the trust of people and so wants them to comply with whatever he does.
And towards the entire journey, we can see that even if many opposed his move, he was able to do what he desired.
14. "Look. Pretty, Isn't It? Perfectly Balanced. As All Things Should Be."
Thanos quotes it while conversing with the little Gamora. He balanced a jeweled handle on his finger, showing her how well the two ends were balanced. He then purposefully disturbed the balance on one side, and the handle fell.
Here, Thanos wants to indicate the chaos that has been prevalent in the universe and how his actions were the only way out to strike a balance, as if the weight on any of the sides increases, it no longer remains aligned.
13. "I Ignored My Destiny Once, I Can Not Do That Again. Even For You. I'm Sorry, Little One."
Thanos here refers to what happened to his home planet named, Titan. He did not take any initiative to change the things there and let them happen the way they were, which ultimately destroyed the planet.
So much so was the distortion that the gravity was also disoriented. So now, Thanos does not want to repeat his ignorance.
12. "Reality Is Often Disappointing. That Is, It Was. Now, Reality Can Be Whatever I Want."
Thanos is confident about his powers and the ability that he is the only one who can save the universe from deteriorating further. This was the first time that we got to know about the power of Reality Stone.
And since Thanos now owns Reality Stone, he now can change anything that he desires and the way he wants.
11. "What Did it Cost? Everything."
This heartfelt scene towards the end of Infinity War showcased Thanos being questioned by the soul of Baby Gamora in a supposed world within the Soul Stone. Thanos is heartbroken as his action has made Gamora go away from him and also ended the Black Order.
Thus, he has lost all his dear ones and followers in the mission to acquire all the Infinity Stones.
10. "You Could Not Live With Your Own Failure, And Where Did That Bring You? Back to Me."
This is when the Avengers approach Thanos and the former egoistically states that they have been incapable of stopping him and will be unable to do so in the future as well. One could sense his overconfident tone in this scene.
He knew that it was his turn to win this time, and no one would be able to stop him at any cost.
9. "As Long As There Are Those That Remember What Was, There Will Always Be Those, That Are Unable to Accept What Can Be. They Will Resist."
This Thanos quote is quite a wisdom to learn from. Change is difficult. No matter how beneficial the change is, it will always have backlash from some. Those people do not want to change anything and are satisfied with the way it is going and, consequently, will resist change.
Thus, people must learn the truth of the world to get out of the constant loop; whatever he will do, they must accept it.
8. "The Universe Required Correction. After That, The Stones Served No Purpose Beyond Temptation."
Here Thanos is referencing the Infinity Stones that he used to wipe off half the universe. He meant that the stones served the purpose for the universe they were meant to, and if they continue to remain, they might be someone's temptation.
Because in the future, anyone could be lured to use the stones, be it for a bad purpose. So, no more benefit is associated with them now.
7. "What I'm About to Do to Your Stubborn, Annoying Little Planet, I'm Gonna Enjoy it, Very, Very Much."
Thanos is a madman. He wants to maintain balance in the universe by eliminating half of the population, and now what he will be doing to the planet will be enjoyable for him.
So, because he wants a perfectly balanced universe and will use the six infinity stones to kill half the universe, despite Avengers' struggle to stop him.
6. "You Should Have Gone For the Head."
Now this one is tricky; even though we were made to believe that at the end of Infinity War, Avengers had one, in reality, it was another way around.
Thus, even though Thor was on their way to kill Thanos, his quote meant that the choice should have been different, and then he would be able to die, but now he will sustain.
5. "Fine, I'll Do it Myself."
At the time when Thanos was fed up with the inability of his men to bring him the stones, he decided that he would look into the matter and do it.
His ultimate motive is to acquire the six infinity stones and thereby wipe off half the planet.
4. "Fun Isn't Something One Considers When Balancing the Universe. But This… Does Put A Smile On My Face."
Thanos is a sadist. He likes to inflict pain on others and drive pleasure out of it, as shown in Marvel Cinematic Universe. Best when we learn that he believes that whatever he is doing is of significance for humanity; it appears to contradict the quote.
3. "I Will Shred This Universe Down To Its Last Atom."
This Thanos quote is clear in its meaning. He believes that to restore balance in the universe, it has to be destroyed first, and then a new world is made from it.
He wants the universe to thrive once again as increased population and limited resources have pushed it to the brink of collapsing.
2. "I Found Them All. I Won. Tipped the Cosmic Scales to Balance."
Avengers had only one way to stop Thanos from causing harm. And it was by going back in time and getting the infinity stones for themselves before Thanos could. And Nebula and War Machine are headed to Mora to find the power stone.
But on reaching there, one more Nebula is already present there, and the two's memory gets overlapped. Thanos taps in to find out about the future; he is able to find all the stones and use them to fulfill his purpose.
Thus, the scene is of particular importance because it gives Thanos the confidence that he can win one more time again.
1. "You're A Great Fighter, Gamora. Come. Let Me Help You."
Gamora asks Thanos about her mother, to which Thanos replies that she, despite her small age, was able to survive the terrible time and thus offers her his finger to take her to the pavilion to make her understand what he did was in everybody's best interest.
Now that you have read about the Thanos quotes, we hope that you try to look into the positive aspect of the quotes and get to know about the wisdom that they carry. For whatever reason it may be, we will remember Thanos as the greatest villain of all time!