Disney, from the time the company came into being, is a drastic part of anyone's childhood. The characters of Disney have undergone a change, and over the years, there is a relevant transition into the modern age. The channel is one of the most popular on a worldwide basis. Apart from the shows on the channel, Disney has some beautiful movies.
The company has never failed to impress its global audience, especially in terms of mind-blowing fantastical Disney movies. Here is a list of the best Disney original movies of all time.
 26. Tru Confessions
Director: Paul Hoen
Stars: Clara Bryant, Shia LaBeouf, Mare Winningham, William Francis McGuire
Paul Hoen's 2002 Disney Channel Original Movie Tru Confessions, which is based on Janet Tashjian's book of the same name, was released. Tru Walker (Clara Bryant) wants to become a well-known director.
She has a twin brother named Eddie (Shia LaBeouf), who was born without enough oxygen and has developmental delays. Tru decides to make a documentary about Eddie for a film competition she enters.
25. The Color of Friendship
Director: Kevin Hooks
Writer: Paris Qualls
Star Cast: Carl Lumbly, Lindsey Haun, Penny Johnson, Shadia Simmons
IMDb rating: 7.2/10
As the tagline of this Disney movie, The color of friendship suggests looking beyond black and white. This is one of the best Disney Channel original movies because it talks about a friendship between two girls belonging to varying nationalities. The film is in 1977 and follows Piper Dellums, who lives in Washington D.C. She is a black girl, and her father is an outspoken congressman.
She requests her parents to fund an African exchange program. On the other hand, Mahree Bok is living in South Africa with white skin color. She is living comfortably because of the apartheid system, not realizing the seriousness of the system. Mahree gets chosen in the student exchange program funded by Piper's parents.
The two girls have completely different expectations. On the one hand, Mahree has no idea that she is going to be living in a black household and that people with black skin color can be politicians.
Piper is expecting a black girl from Africa but gets a shock on seeing Mahree because she has no idea that the country has white people as well. The two girls, disappointed in each other, try to sort things out between them.
But later on, with living together, the girls realize their similarities and other important things. This Disney movie gives proper closure to the viewers by giving them the satisfaction of the paths both Mahree and Piper choose.
24. Wendy Wu: Homecoming warrior
Director: John Laing
Writers: Vince Cheung, Lydia Look, Ben Montano, Mark Seabrooks
Star Cast: Brenda Song, Shin Koyamada
IMDb rating: 5.4/10
Wendy Wu: Homecoming Warrior is a Disney channel original movie from 2006. This Disney movie was so popular that it did get a sequel. But later on, this was not possible, and the sequel was canceled. The film follows Wendy Wu, who is an Asian American teenager. Koyamada is in the role of a young Buddhist monk, Shen. According to Shen, wendy is the reincarnation of a powerful female warrior.
This warrior's mission was to save the world from evil spirits. While providing Wendy training in martial arts, Shen also gives her a powerful amulet that will protect her from enemies.
Wendy's concern lies in becoming the homecoming queen rather than saving the world. She does not realize the seriousness of the situation.
The warrior completes her training and, at the same time, wins the title of homecoming queen. But the battle is scheduled on the day of the homecoming dance. Wendy refuses to go, but her grandmother changes her mind.
The warrior has to face Yan-Lo, and Shen supports her at all times. Finally, Yan-Lo sees his end with Wendy and Shen leaving the scene to get coffee. The climax of the story hints at a romantic relationship between Shen and Wendy Wu. This is because Shen mentioned that he loves Wendy.
23. Phineas and Ferb The Movie: Candace Against The Universe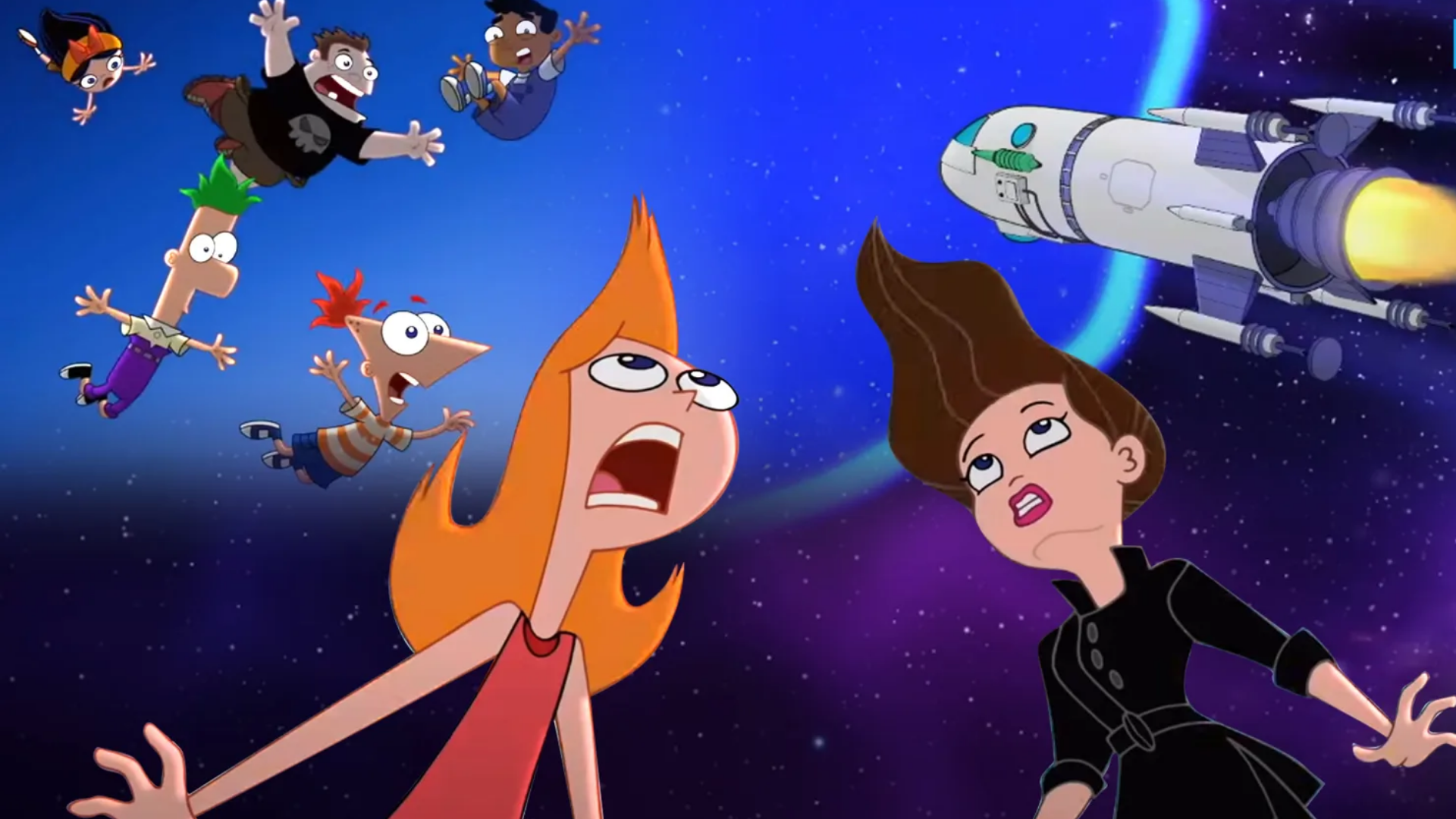 Director: Bob Bowen
Writers: Dan Povenmire, Jon Colton Barry, Joshua Pruett, Jeffrey M. Howard, Jeff "Swampy" Marsh, Jim Bernstein, Kate Kendell, Bob Bowen
Star Cast: Ashley Tisdale, David Errigo Junior, Alyson Stoner, Bobby Gaylor, Olivia Olson, Vincent Martella, Dan Povenmire, Maulik Pancholy, Dee Bradley Baker, Ali Wong
IMDb rating: 7.2/10
Platform: Disney+hotstar
The Phineas and Ferb movie is inspired by the animated Disney Channel television series. Phineas Flynn and Ferb Fletcher are the brothers of Candace. Phineas and Ferb embark on a journey to planet Feebla-Oot. This is because a space ship kidnaps Candace and her friend Vanessa Doofenshmirtz.
The duo recruits Baljeet Tjinder, Buford Van Stomm, and Isabella Garcia- Shapiro to help them build a spaceship to reach the planet where their sister is. In the process, they are redirected to Dr. Heinz Doofenshimirtz and Norm, the Robot of Doofenshmirtz Evil Inc., who also know about the kidnapping.
The doctor, along with Phineas and Ferb, travels to Feebla-Oot, the planet where Candance and Vanessa are trapped. They are unaware the Perry the Platypus is secretly following them. On the other hand, the girls on the spaceship find escape podes after exploring.
Vanessa tries to escape, but both get caught and reach Feebla-Oot. Her kidnappers take Candace to Super Super Big Doctor, who is their leader. She tries to connect with Candace by telling about her two younger brothers and how she got away from them.
Candace feels special when Big Doctor tells her that she has Remarkalonium. This is going to help big doctor's people, and Candace starts feeling superior. She even rejects the gift Phineas and Ferb try to give her on reaching the planet.
The movie continues with other events witnessing numerous characters of the Phineas and Ferb Universe. The movie is beautiful, fun, and a complete treat to watch.
22. Camp Rock
Director: Matthew Diamond
Writers: Karin Gist, Julie Brown, Regina Hicks, Paul Brown
Star Cast: Joe Jonas, Demi Lovato, Maria Canals-Barrera, Meaghen Martin, Alyson Stoner, Daniel Fathers
IMDb rating: 5.2/10
The Camp Rock franchise also has the two best Disney channel original movies. It is a musical television film which was out in 2008. Camp Rock is also the third most-watched Disney Channel original movie after Wizards of Waverly Place: The movie and High School Musical 2.
The film got so popular that it also has a sequel to it. Camp Rock follows Demi Lovato as Mitchie Torres, who is aspiring to become a singer. She is an efficient musician and wants to go camping Rock, which is a musical summer camp.
Mitchie's parents cannot afford the fees of the camp, but her mother takes up the job of catering food at the camp. In this way, Mitchie will have to help her mother at the camp but at the same time can attend it too. The camp has Nick Jonas in the role of Shane Gray, who is part of a popular band. He is arrogant and spoilt.
Shane ends up falling in love with Mitchie's voice but cannot figure out who it came from. Mitchie struggles to find her place at the camp, and the events follow, which are interesting in contributing to her journey. She finally makes friends, peace, and singing with everything ending on a delightful note.
 21. Camp Rock 2: The Final Jam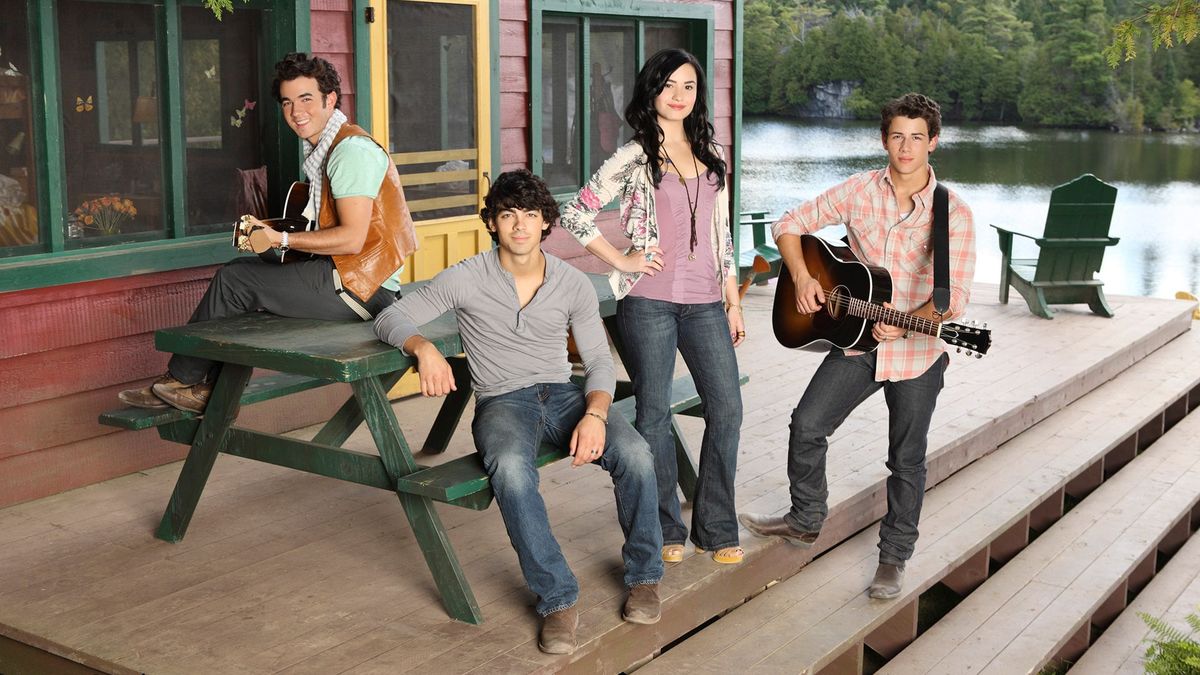 Director: Paul Hoen
Writers: Karin Gist, Dan Berendsen, Regina Hicks
Star Cast: Joe Jonas, Kevin Jonas, Nick Jonas, Demi Lovato, Maria Canais-Barrera, Alyson Stoner, Meaghan Martin
IMDb rating: 5.2/10
As the name suggests, this movie is a sequel to the original camp rock. It follows the story of Mitchie Torres returning to Camp Rock. But this time, there is a new summer music camp. Camp Star is competing with Camp Rock, and it has reduced the number of campers at Camp Rock.
The founders of both camps are rivals to each other. Axel Turner, the founder of the Camp star, offers jobs to the staff of Camp Rock by doubling their salaries. Mitchie helps Brown, who is the founder of Camp Rock, by taking the place of the staff that has left.
Mitchie and her friends are trying to settle into their roles when Axel wants a face-off between the two camps. He wants to broadcast it on television for the public to decide. The people at Camp Rock work hard to win the competition. But Axel makes Camp Star win it by cheating.
The movie ends on a lighter note with all the characters around the bonfire, along with some from Camp Star as well.
20. Zenon: Girl Of The 21st Century
Director: Kenneth Johnson
Writers: Stu Krieger
Star Cast: Raven- Symone, Kirsten Storms
IMDb rating: 6.4/10
The inspirations of Zenon: Girl of the 21st Century is from the book of the same name by Roger Bollen and Marilyn Sadler. The film follows a 13-year-old girl, Zenon Kar, in the year 2049. She lives on a space station orbiting the Earth with her family.
Zenon gets into trouble with Edward Plank, who is the commander of the space station. After this, she is sent to Earth to live with her aunt.
The young girl finds it difficult to fit in with the other children on Earth. This is because they are unable to understand the world to which Zenon belongs. Zenon becomes friends with two boys Greg and Andrew. Finally, all the kids start becoming friendly with each other.
Then Zenon discovers the plots of Parker Wyndham, who is trying to sabotage the space station and get insurance money. The girl tries to tell her parents about this masterplan, but her parents ignore it because Commander Edward thinks all children are trouble.
The commander thinks that Zenon is trying to do all this to come back to the space station. Andrew and Greg help Zenon to save her space station from all the trouble. Along with the help of her friends, Zenon succeeds in saving her space station, and Parker Wyndham gets arrested.
19. Halloweentown
Director: Duwayne Dunham
Writers: Paul Bernbaum, Ali Matheson, Jon Cooksey
Star Cast: Debbie Reynolds, Kimberly J. Brown, Emily Roeske, Judith Hoag, Joey Zimmerman
IMDb rating: 7/10
This 1998 Disney channel original movie is produced by Brian Pogue and Ron Mitchell. The story follows Gwen with her three children- Marnie Piper, Dylan, Sophie, and her mother, Aggie. The kids want to dress up on Halloween and enjoy, but Gwen does not allow them to go outside.
This is because Aggie and Gwen are witches living in secrecy. Gwen wants to live a normal life like any other mortal and does not want to expose her children to the world of witches.
Aggie and Gwen get into an argument when Gwen is annoyed with her mother for allowing her children to be so free on Halloween. Aggie assures Gwen that her children will be raised like normal human beings and not like witches. Marnie overhears their conversation and includes Dylan to follow their grandmother. Aggie leaves Gwen's house to go home, which is Halloween town.
She does not realize that Gwen's children have followed her all the way. The children get lost in Halloween town when Kalabar, the mayor, comes to their rescue and takes them to their grandmother's house. The film is a fun-filled ride of magic, comedy, fantasy, and adventure.
18. Halloweentown II: Kalabar's Revenge 
Halloweentown II: Kalabar's Revenge
Director: Mary Lambert
Writers: Ali Matheson, Jon Cooksey
Star Cast: Debbie Reynolds, Judith Hoag, Joey Zimmerman, Emily Roeske, Kimberly J. Brown, Daniel Kountz, Philip Van Dyke
IMDb rating: 6.4/10
The inspiration for the characters of this movie is by Paul Bernbaum. Marnie knows about her powers and is staying with her Aggie, her grandmother, for two years now. They host a Halloween party at their house, where Marnie's crush Kal also comes. She shows him her grandmother's magical room to impress him. Soon Aggie notices uncanny magic around her. They travel to Halloween town to understand the problem better and discover that the magical book is missing.
Then they realize that Kal is a warlock and the son of Kalabar. Kal steals the book from Aggie's magic room at the party. This reduces the powers Aggie has, and Kalabar will be successful in his mission to take an act of revenge on the mortal world and Halloween town.
Kal converts Halloweentown into a black and white image of the mortal world, whereas the mortal world turns into something full of horror and monsters. Kal tries everything to support his father, Kalabar, but Marnie overpowers him by the end. She gets the magic book from him and reverses the spells on both worlds.
17. The Cheetah Girls
Director: Oz Scott
Writer: Alison Taylor
Star Cast: Raven, Kiely Williams, Adrienne Bailon, Sabrina Bryan
IMDb rating: 7/10
The adaptation of this movie is from a book with the same name by Deborah Gregory. It follows four teenage girls in Manhattan. Their group goes by the name The Cheetah Girls and performs at birthday parties. The girls want to be the first freshers to win the talent show in school.
The Cheetah girls franchise is also huge and has some of the best Disney Channel original movies of all time. This Disney movie is a heartwarming ride of friendship, commitment, and the strive to achieve dreams. The four girls face a lot of ups and downs all throughout their journey to win the talent show.
16. High School Musical 2
Director: Kenny Ortega
Writer: Peter Barsocchini
Star Cast: Vanessa Hudgens, Zac Efron, Ashley Tisdale, Lucas Grabeel, Monique Coleman, Corbin Bleu
IMDb rating: 5/10
This movie is a successful Disney Channel original movie commercially. It crossed all records of its predecessor due to the amazing content and filming.
The story continues with the students of Easy High school. Troy Bolton is looking for someone to fund his college expedition. He gets a job at a club that Sharpay Evans owns. Troy makes friends at the club and gets a satisfactory monthly income. In this entire time, Gabriella is by his side, but the duo will face some serious problems in their relationship.
The love between the two characters is intense, but somehow problems sink in, and the duo is not together anymore. Sharpay causes the problems and, taking advantage of the situation, starts dating Troy. But in the end, all is fair in love and war. The movie also features a cameo appearance by the famous Miley Cyrus.
 15. High School Musical 1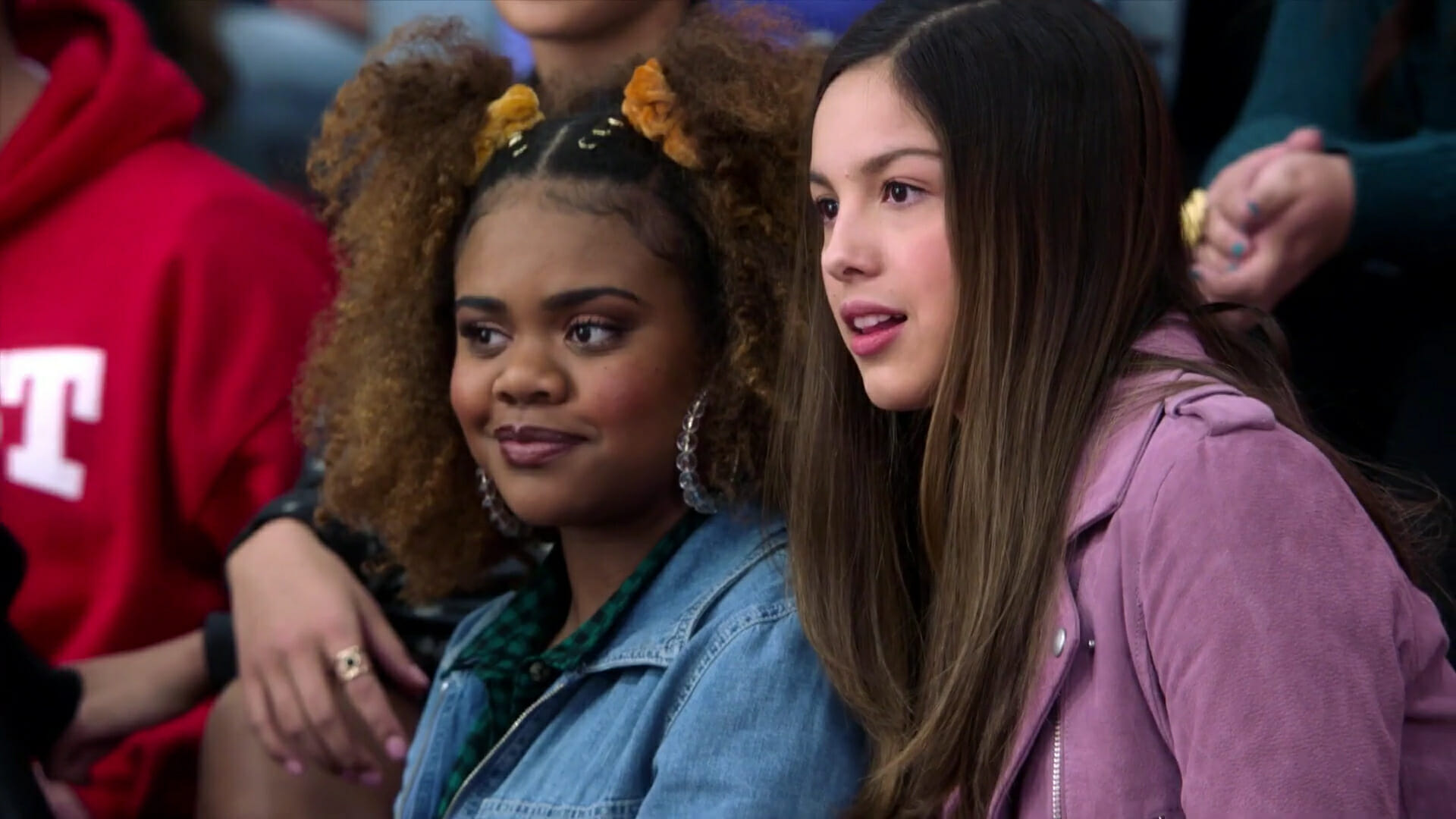 Director: Kenny Ortega
Writer: Peter Barscocchini
Star Cast: Vanessa Hudgens, Zac Efron, Ashley Tisdale, Lucas Grabeel, Monique Coleman, Corbin Bleu
IMDb rating: 5.4/10
The High School Musical franchise is one of the biggest Disney channel franchises. The movie series is referred to as the modern-day adaptation of Romeo and Juliet. The story follows Zac Efron in the role of Troy Bolton, who is a basketball player. Vanessa Hudgens plays the role of Gabriella Montez, who is a transfer student. She is passionate about science and Maths.
The duo falls in love and goes through the selection process of playing the lead roles in the Hgh School Musical play. Ashley Tisdale and Lucas Grabeel, who is her twin brother in the movie, try to sabotage the work of Zac and Gabriella.
With her twin brother, Sharpay Evans plots against the love pair to ruin their romance. Finally, Love wins in the end. The movie is a heartwarming one and is one of the best Disney Channel original movies.
 14. High School Musical 3: Senior Year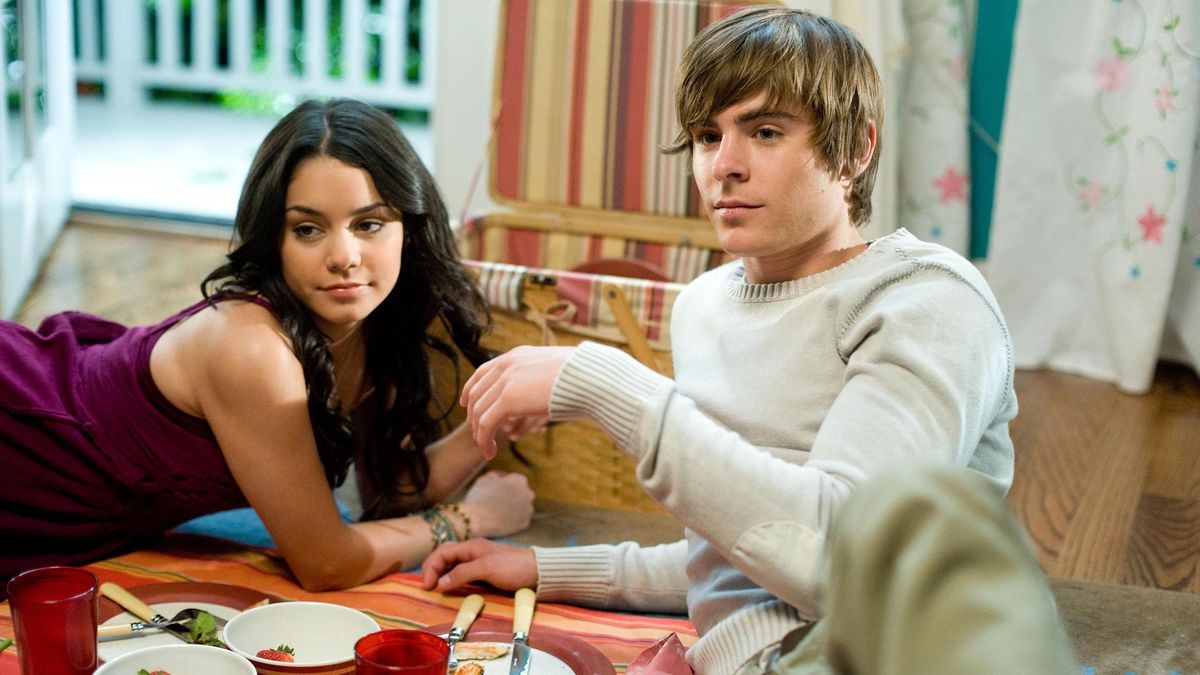 Director: Kenny Ortega
Writer: Peter Barsocchini
Star Cast: Vanessa Hudgens, Zac Efron, Ashley Tisdale, Lucas Grabeel, Monique Coleman, Corbin Bleu
IMDb rating: 8/10
The High School Musical franchise returns with its third part, which is also a Disney channel original movie. The East High Wildcats are now in the senior year. Before all of them leave for their respective colleges, they have to get together one last time.
This time is to be a part of the last spring musical. The movie reflects the hopes, fears, and future desires of all the lead characters. The star cast is back with the same characters to be in school for the last time ever.
The movie focusing on the senior year of the lead characters is a tumultuous ride full of thrill because the decisions they make here will decide where they will be in the future. After an enormous number of ups and downs, all the characters have some clarity of their future goals by the end of the movie.
There is some positive news that the High School franchise is coming back with a fourth movie under its name. There are chances that High School Musical 4: East meets West will be out by 2021. The plot of this new movie is most likely going to revolve around the lives of Troy, Gabriella, Sharpay, Ryan, Chad, and Taylor in college.
13. Girl vs. Monster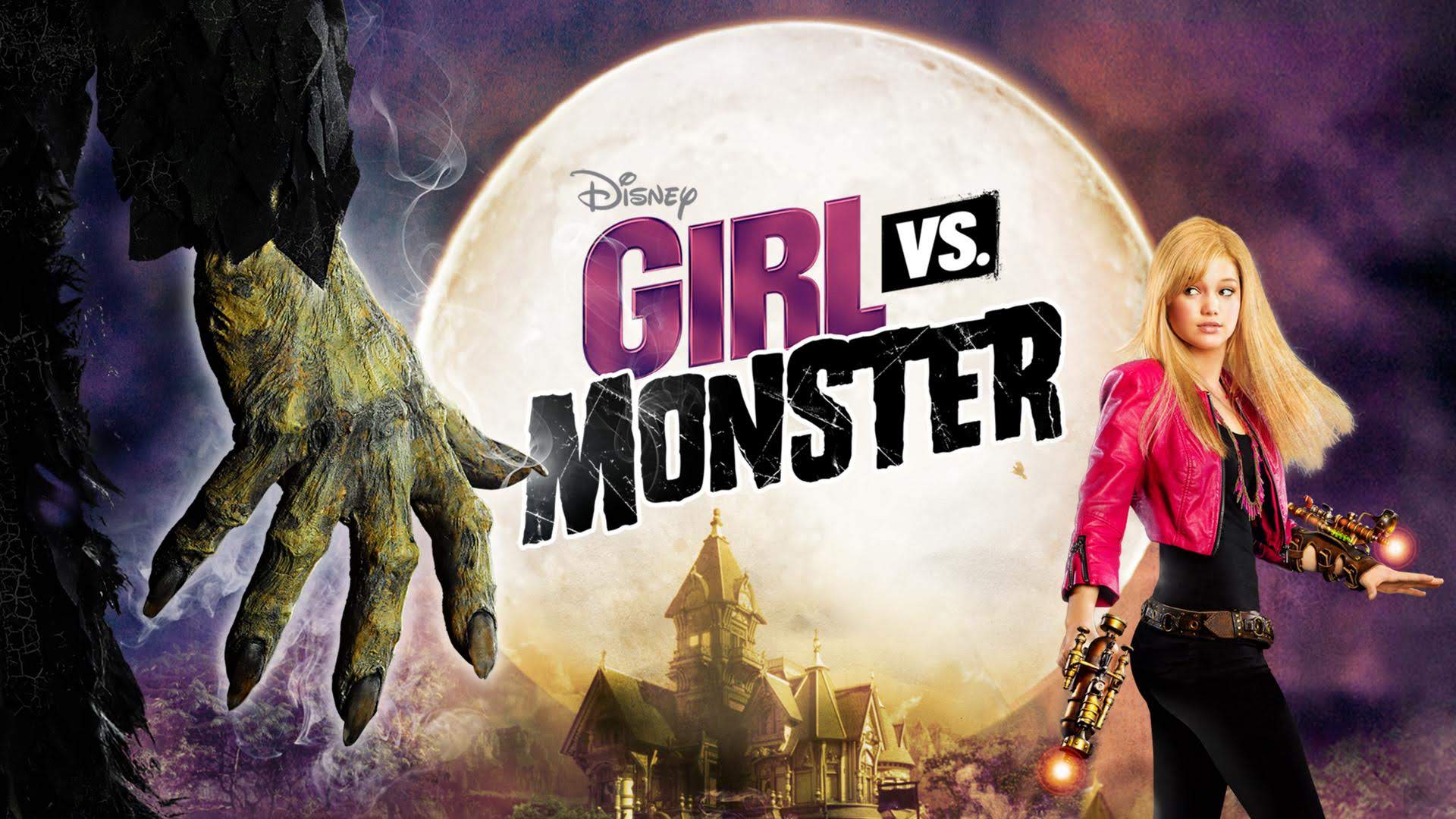 Director: Stuart Gilliard
Writer: Annie DeYoung, Ron McGee
Star Cast: Olivia Holt, Brendan Meyer, Tracy Dawson, Kerris Dorsey, Luke Benward
IMDb rating: 5.5/10
Girl vs. Monster is a Disney channel original movie following Skylar a day before Halloween. She is a fearless teenager with an amazing voice. Skylar is going to sing at the Halloween party but is stuck at home. Her house has an alarm system so that Skylar cannot sneak out at night. In order to escape from home, she cuts off the power system at her house.
In this entire process, a monster by the name, Deimata unleashes. Skylar discovers that she comes from a legacy of monster hunters and that her parents were keeping secrets from her all along. The story gets interesting when Skylar knows that Deimata can control any human being by getting inside their body. The film is full of comedy, science fiction, and horror. It is, indeed, thrilling.
12. Luck Of The Irish
Director: Paul Hoen
Writer: Andrew Price
Star Cast: Alexis Lopez, Henry Gibson, Ryan Merriman, Timothy Omundson
IMDb rating: 6.2/10
With Don Schain as the producer, Ryan Merriman plays the role of a 15-year-old boy by the name of Kyle Johnson. Kyle is a basketball player and depends majorly on gold charm for good luck. The gold charm, which actually is a coin, gets lost.
Later on, the viewers get to know that the coin is stolen by an evil Leprechaun. Kyle has to find the coin to break the spell which Timothy Omundson in the role of the leprechaun Seamus McTiernan. You will have to watch the movie to know if Kyle ends up finding the coin or the harmful intentions of Seamus are successful.
11. The Cheetah Girls 2
Director: Kenny Ortega
Writers: Bethesda Brown, Jodiss Pierre
Star Cast: Raven-Symone, Sabrina Bryan, Adrienne Bailon, Kiely Williams, Lynn Whitfield, Lori Alter, Peter Vives, Belinda, Golan Yosef
IMDb rating: 5/10
The second part has the name The Cheetah Girls: When in Spain. After three years of the first film, the plot follows the girls in Manhattan. The girls are done with their junior year and perform at a graduation party. After which, Chanel tells the other girls that her mother is planning a trip to Spain. The girls wish to be able to go to Spain together, and their wish is granted.
As soon as they arrive in Barcelone, Spain, The Cheetah Girls register for the Barcelona music festival. Galleria and Dorinda find their love interests in Spain.
As they prepare for the festival, Galleria has an urge to go meet her father in Paris. The climax of the movie is beautiful, with everyone together, dancing and performing at the festival. It is fulfilling to see happy endings like in this Disney movie.
10. The Cheetah Girls 3
Director: Paul Hoen
Writer: Dan Berendsen, Jen Small, Nisha Ganatra
Star Cast: Sabrina Bryan, Adrienne Bailon, Kiely Williams
IMDb rating: 7/10
The movie is also called The Cheetah Girls: One World. With its original adaptation from the book by Deborah Gregory, but has hints of Bollywood as well. Galleria leaves for Cambridge, and the other three Cheetah Girls are now part of a Bollywood movie, 'Namaste Bombay.' They travel all the way to India for the movie, but they realize that the producers have a budget for only one of them.
The girls get sad but cheer each other up by applying for the lead. But the friendships are put to the test as jealousy sinks in. Each of the girls gets the expectations to be chosen in the movie because of their specific talents, such as Dorinda for her dancing skills, Chanel for her singing, and Aqua for her acting skills.
Chanel ends up getting the role, but she turns it down. This is because their unity and friendship are much higher than a role. The movie ends up giving the lead to a deserving girl, and the Cheetah girls sing the song One World in the end.
9. Wizards of Waverly Place: The Movie
Director: Lev L. Spiro
Writer: Dan Berendsen
Star Cast: Selena Gomez, Jake T. Austin, Maria Canals Barrera, Xavier Enrique Torres, David DeLuise, David Henrie. Jennifer Stone, Steve Valentine, Jennifer Alden
IMDb rating: 6.2/10
This movie is among the best original Disney channel movies ever. The Wizards of Waverly place was originally a television series popular on a global level. Later on, the channel decided to pursue a movie in its name. A major part of the filming was in San Juan, Puerto Rico. Kevin Lafferty, Peter Murrieta, and Todd J. Greenwald are the producers of this Disney movie. The film follows Alex, Justin, and Max, who are the children of Theresa and Jerry Russo.
The family wants to go on a vacation to the Caribbean, leaving all their magic aside. The Caribbean is home to the best and oldest wizards in the world.
The movie is a magical ride as the three children discover various aspects of magic. The family has to find the stone of dreams to convert a parrot who is a young girl, Giselle. The movie is beautiful and full of adventures, along with a whole lot of comedy.
8. Princess Protection Program
Director: Allison Liddi-Brown
Writers: Annie DeYoung, David Morgasen
Star Cast: Demi Lovato, Nicholaus Braun, Samantha Droke, Selena Gomez, Jamie Chung, Tom Verica
IMDb rating: 6/10
The Princess Protection Program is a Disney channel original movie from 2009. Demi Lovato is in the role of Princess Rosalinda Maria Montoya Fiore is going to be the queen of Costa Luna, a small but beautiful nation. As her swearing ceremony arrives, a dictator, General Magnus Kane from Costa Estrella, which is a neighboring country, attacks her kingdom. He tries to kidnap the royal family and take over the kingdom. Then comes a secret organization by the name Princess Protection Program, which was specifically designed to protect princesses whose lives are in danger.
The program takes Princess Rosalinda to Lousiana, where she has to live the life of Rosie Gonzales, an American teenager. The princess meets Carter, who is a tomboy overpowered by mean girls. The two women soon become close to each other and end up becoming best friends.
General Kane tries to find the princess but is unsuccessful, so he plots against Rosalind. Carter poses as the princess in order to lure the evil general. In the meantime, the protection program help overpowers General Kane and his officials to defeat them.
The ending of the movie sees Rosalind and Carter, who become a part of the program and are given their tasks. Princess Rosalind also becomes the queen of Costa Luna, and everyone is happy.
7. Up, Up and Away
Director: Robert Townsend
Writer: Daniel Berendsen
Star Cast: Robert Townsend, Alex Datcher, Michael J. Pagan, Sherman Hemsley
IMDb rating: 6/10
This is a 2000 Disney channel original movie following Michael J. Pagan in the role of Scott Marshall, who is a part of a family of superheroes. He has a grand legacy ahead of him. Each of the family members has a different talent. The father can fly, whereas Scott's mother has superhuman strength and impressive combat skills. The grandfather has multiple powers such as flight, strength, and invulnerability, whereas the grandmother has the power to change into anything.
The Marshalls have three children, Silver Charge, who has the power of magnetic and electrical manipulation along with ultimate speed, Molly has heat and X-ray vision, whereas Scott does not get any of the powers in his family. The movie continues into a more intense plot with the family dealing with some problems.
6. Teen Beach Movie
Director: Jeffrey Hornaday
Writers: Vince Marcello, Robert Horn, Mark Landry
Star Cast: Ross Lynch, Grace Phipps, Jordan Fisher, Chrissie Fit, Steve Valentine, Maia Mitchell, Garett Clayton, John Deluca, Kevin Chamberlain
IMDb rating: 9/10
Teen Beach Movie is a Disney Channel original movie from 2013. The story follows Brady and Mack, who are staying in their grandfather's beach hut and surfing together. Both Brady and Mack have different things that they want to do.
West Side Story, which a musical film from the 1960s, is the favorite film of Brady and Mack's grandfather. While watching the movie, Mack joins them, but they have no idea what the future holds for them. Mack and Brady are dating, but she wants to break up with Brady in order to fulfill her dreams.
Before leaving, they go surfing, and Mack wants to overpower a huge wave about to hit the beach. Brady is unsure if Mack will be able to cross the wave and goes behind her. But soon, they realize that they are inside the Wet Side Story film.
The movie goes along, incorporating Mack and Brady. The couple is slowly becoming a part of the film and has no control over themselves. They get captured by the villains in the movie. The protagonists save them from the villains, and the duo can return back home.
Mack and Brady return to the real world, where the time stood still. Mack decides to spend the year with Brady. By the climax, the characters of Wet Side Story film fall through into the real world. The film was so popular that it also got a sequel to it.
5. Teen Beach 2
Director: Jeffrey Hornaday
Writers: Robert Horn, Dan Berendsen
Star Cast: Ross Lynch, Grace Phipps, Jordan Fisher, Chrissie Fit, Steve Valentine, Maia Mitchell, Garett Clayton, John Deluca, Kevin Chamberlain
IMDb rating: 6.1/10
This Disney Channel original movie was a sequel to the Teen Beach movie. It follows the story of Mack and Brady thinking about the time they spent in summer inside the Wet Side Story film. The duo is afraid about the future of the relationship.
Suddenly Mack realizes that she does not have her necklace. On the other hand, Lela and Tanner, characters inside the Wet Side Story film, see Mack's necklace. Lela and Tanner come to the real world to give Mack and Brady the necklace.
But they are not returning anytime soon. So Mack and Brady take Lela and tanner to school. Tanner and Lela are movie characters, and the characteristics are not hidden, especially when they start singing and dancing in the school's cafeteria.
Lela gets busy with maths, and tanner feels he is not enough for her. However, the story tends to get more complicated as the other characters from the Wet Side story start disappearing. Nobody is able to understand what the problem is. But one thing is for sure that when a viewer reaches the end of the story, they realize how amazing it is.
4. Stuck in the Suburbs
Director: Savage Steve Holland
Writers: Daniel Berendsen, Wendy Engelberg, Amy Engelberg
Star Cast: Brenda Song, Danielle Panabaker, Taran Killam
IMDb rating: 6/10
Stuck in the Suburbs is one of the best Disney Channel original movies, which was out in July 2004. The film follows Brittany Aarons, who is just any other teenage girl. Like so many others, Jordan Cahill, who is a popular singer, is the crush of many, and Brittany is among them.
Brittany meets Natasha, who does not have any other friends from school. Jordan is doing a show nearby. Natasha and Brittany go to watch the rehearsal as they are huge fans of the singer. But the girls knock into Eddie, who is the assistant and best friend of the pop singer.
Brittany and Eddie switch phones by mistake. Eddie has Brittany's phone, whereas Brittany thinks she has Jordan's phone. Later on, the girls realize that the phone in Brittany's possession is that of Jordan. They demand Eddie meet Jordan.
Eddie refuses blatantly, and the girls decide to have some fun with Jordan's phone. They call his hairdresser and wardrobe designer to change everything. Jordan was terrified at first but later starts enjoying the change. However, the story continues, and you will have to watch it to know if the girls are able to meet Jordan or remain anonymous to him for the rest of their lives.
3. Eddie's Million Dollar Cook-Off
Director: Paul Hoen
Writers: Dan Berendsen, Jack Jason, Rick Bitzelberger
Star Cast: Mark L. Taylor, Rose McIver, Reiley McClendon, Taylor Ball, Orlando Brown
IMDb rating: 6/10
This Disney movie follows Eddie, who is a 14-year-old protagonist. He is a baseball player and studies at the Cedar Valley Junior High School. The best part is that his father is his coach, but Eddie is passionate about cooking.
As time passes, Eddie understands that he wants to go to the culinary institute. He also gets an opportunity for a million-dollar cook-off. In the meantime, Eddie's mother learns about his skills and encourages him to take part in the competition. Eddie makes it to the finale, which leaves everyone shocked.
His friends start leaving him as Eddie starts spending more time cooking. On the other hand, his father also gets disappointed after knowing about the cook-off.
The major problem Eddie is going to face when he has to choose between baseball and cooking. This is because the finale of baseball and his cook-off fall on the same day leaving him to decide his path. The teenage boy goes to the baseball match but cannot concentrate.
That is when his friends become considerate towards him and encourage his passion for cooking. Eddie goes to the cook-off and performs to the best of his abilities. He does not win but gets the support of everyone around him.
2. Halloweentown High
Director: Mark A. Z. Dippe
Writer: Dan Berendsen
Star Cast: Debbie Reynolds, Kimberly J. Brown, Emily Roeske, Judith Hoag, Joey Zimmerman
IMDb rating: 6.2/10
Marnie Piper is back with her grandmother Aggie. This is the third Disney Channel original movie in the Halloweentown series. Marnie is trying to work towards bringing the mortal world and Halloweentown together to get familiar with each other.
The Halloweentown high council is not in favor of this because of the Knights of Iron Dagger, who are said to destroy everything with magical powers. Marnie vows that if her plan is not successful, then her entire family will lose their magical powers. Marnie tries to complete her mission with the help of her powerful grandmother. Being the last movie in the Halloweentown series, this one is surely a magical ride you will want to go onto.
1. Good Luck Charlie, It's Christmas!
Director: Arlene Sanford
Writer: Geoff Rodkey
Star Cast: Bridgit Mendler, Bradley Steven Perry, Eric Allan Kramer, Leigh-Allyn Baker, Mia Talerico, Jason Dolley, Debra Monk, Michael Kagan
IMDb rating: 6.3/10
This Disney Channel original movie is also known as Good Luck Charlie: The Road Trip in Ireland and the United Kingdom. The Duncan Family is all set for a road trip to the parent's house of Amy Duncan. They all want to celebrate Christmas together.
The house is a condo in California, specifically Palm Springs. Amy's daughter leaves them midway to go to Florida with her best friend. Amy also leaves, following her while the rest of the family reaches the condo for Christmas. Amy's mother blames Bob, who is Amy's husband, for the mischievous activities of their youngest son Charlie.
Meanwhile, Amy and Teddy realize what they have done and tried getting to Palm Springs before Christmas. Their luggage gets stolen, and they have no place to go. They find the girl who has stolen the luggage, Jordan. But rather than running away, Jordan breaks down, and Amy tries to help her. Meanwhile, Bob and his elder son Gabe are driving to Las Vegas to meet the girls.
Some thrilling yet funny events happen, and finally, everyone reconciles. Finally, Amy announces that she is going to have another baby. By the climax, the family is returning back home when Teddy wins a free plane ticket. It is Bob's chance to go after his daughter this time.
Related: The 50 Best Disney Movies Of All Time (Must Watch)
Upcoming Disney Original Movies
1. Ant-Man and The Wasp: Quantumania 

(2023)
Release Date: February 17, 2023
Director: Peyton Reed
Starring: Paul Rudd
Director Reed stated when he appeared on SiriusXM's The Jess Cagle Show in August 2020 that the third installment of the superhero standalone with Rudd in the lead "is going to be a much bigger, more sprawling movie than the first two."
It's going to have a very different visual template, Reed also teased at the time. During the parent company The Walt Disney Company's December 2020 investor meeting, it was announced that Jonathan Majors would play Kang the Conqueror, and Kathryn Newton would play Cassie Lang. Along with Rudd, Evangeline Lilly, Michael Douglas, and Michelle Pfeiffer from the original cast will also be back.
2. Chevalier (Searchlight Pictures)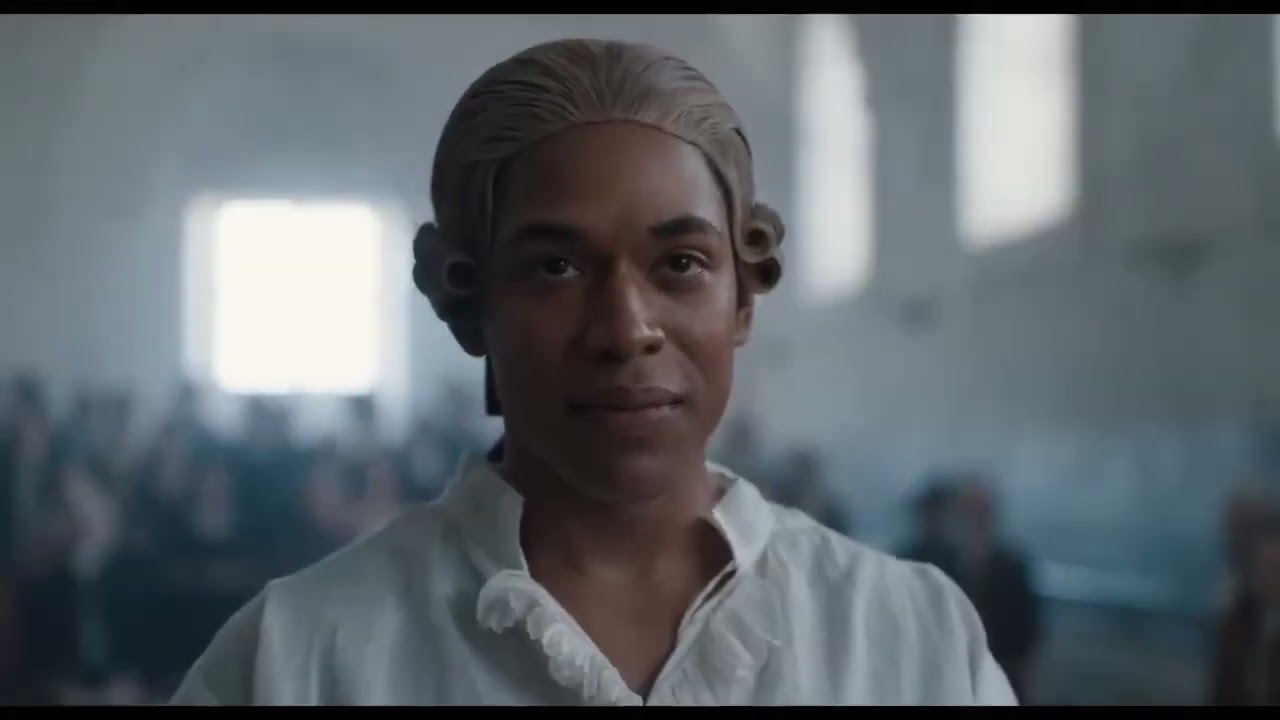 Release Date: April 7, 2023
Director: Stephen Williams
Starring: Kelvin Harrison Jr., Samara Weaving, Lucy Boynton and Minnie Driver
The "Black Mozart" is a musical prodigy who was born in the 1700s in the French Caribbean. He was the son of an African slave and a French plantation owner, and among other things, he became famous as a violinist and composer as well as a champion fencer. The biopic was written by Stefani Robinson, who also wrote Atlanta and What We Do In the Shadows.
3. Next Goal Wins (Searchlight Pictures)
Release Date: April 21, 2023
Director: Taika Waititi
Starring: Michael Fassbender, Elisabeth Moss
A Ted Lasso rival? The Dutch-American football coach in this movie, which is based on a sports documentary by Mike Brett and Steve Jamison, is tasked with improving the American Samoa national team, which is regarded as one of the worst football teams in the world.
Related: The 40 Best TV Shows on Disney Plus To Watch Right Now
Conclusion 
The world of Disney never fails to amaze us with its innovation and relatability to the characters. Even though everything in Disney is filled with fantasy and sci-fi, but it always gives fulfillment after watching it. This list of 26 Disney Channel original movies is going to fill your heart with joy and leave you feeling satisfied.