Japanese dramas, often known as dorama or their dorama from the English "television drama," are television shows that are frequently shown on Japan's main television networks.
Japanese dramas are in a class of their own; they don't last more than 15 episodes and are sometimes only one season long. So J-dramas are a good choice if you don't want to dedicate too much time or effort to a program.
We've created a list of Japanese dramas to get you started from 2000 to the present. Whether you prefer sci-fi stories or medical dramas, you'll find something to your liking.
This list consists of the best Japanese dramas, human nature, high school diplomas, deadly games, yakuza gangs, haunted house, Japanese tv series, Japanese series based on love stories, dangerous games, ordinary girls, own body Japanese series.
20. Midnight Diner: Tokyo Stories (2016)
Director- 

Joji Matsuoka

Cast-

Kaoru Kobayashi · Mansaku Fuwa · Asako Kobayashi · Joe Odagiri · Shôhei Uno · Kiyofumi Kaneko · Risa Sudou · Toshiki Ayata.

IMDB Rating- 8.2

Rotten tomato rating- 86%
Meishiya, the cook of Midnight Diner, invites customers from various walks of life, including a real estate agent, comedian, psychiatrist, and lawyer.
He is solely known as 'The Master,' and he prepares any first-sight cuisine his customers request, as long as it is within his ability. Each episode focuses on a different Japanese meal own way and tells the tale of one of the characters' interactions with that dish.
19. Love Shuffle(2009)
Director- 

Nobuhiro Doi

Cast-

Daigo · Yukichi Oishi ; Shihori Kanjiya · Kagawa, Mei ; Karina · Aizawa, Airu ; Hijiri Kojima · Kamijyo, Reiko ; Shôta Matsuda · Sera, Ojiro.

IMDB Rating- 7.9

Rotten tomato rating- 79%
At its foundation, Love Shuffle is a 10-episode drama about matchmaking with a twist.
Usama Kei is a salaryman who is on his way up the social ladder after marrying the CEO's daughter. However, the million yen engagement was later postponed after both parties realized they didn't understand one other's sentiments.
When Kei and three of his neighbors become locked in an elevator with him, they begin detailing their dismal love experiences. This leads to an intriguing plan: they would rotate their respective lovers among each other in the hopes of finding someone fresh.
18. Miss Sherlock (2018)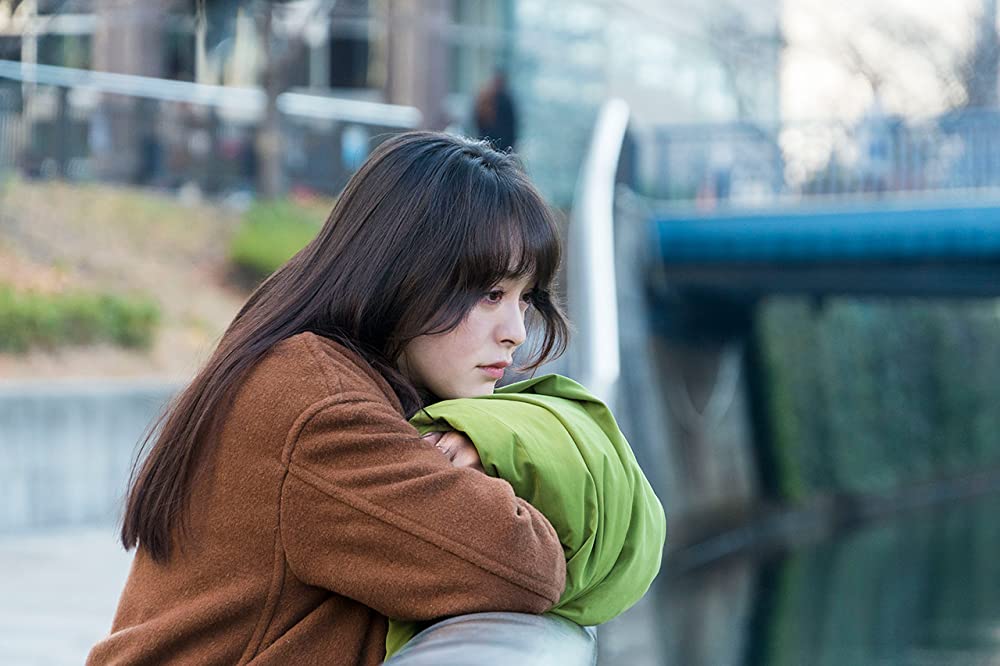 Director- 

Junichi Mori Taki Yusuke Takashi Matsuo

Cast-

Yûko Takeuchi · 

Sherlock

; Shihori Kanjiya · Wato; Yukiyoshi Ozawa · Kento Futaba; Ken'ichi Takitô Inspector Reimon; Tomoya Nakamura · Sergeant

IMDB Rating- 8.1

Rotten tomato rating-86%
Miss Sherlock's gender bends the two major characters in the narrative of the famed fictional investigator Sherlock Holmes and his assistant Dr. Watson.
The plot revolves around Sara "Sherlock" Shelly Futaba and Dr. Wato; the former is an inquisitive cellist, while the latter suffers post-traumatic stress disorder fromher experience as a surgeon in Syria.
Miss Sherlock is one of the few Japanese dramas with female leads. From busting a smuggling ring to disarming a liquid bomb, this Japanese adaptation will have you wanting more even after the last episode.
17. For You in Full Blossom – Ikemen Paradise(2011)
Director- 

Hidetomo Matsuda

Cast-

Maki Horikita · Mizuki Ashiya ; Shun Oguri · Izumi Sano ; Tôma Ikuta · Shuichi Nakatsu ; Masaki Okada · Kyogo Sekime ; Seiko Matsuda · Principal Tsubaki 

IMDB Rating- 7.8

Rotten tomato rating- 82%
For You in Full Blossom – Ikemen Paradise is a fun adolescent rom-com about a girl who disguises herself as a guy in order to meet her idol. Mizuki, who was raised in California, wants to visit Izumi Sano, a disgraced high-jump athlete. But, when she enrolls in the same boys' school as Sano, the Japanese drama truly begins.
The drama is accompanied by a stunning number one spot ensemble of 29 young actors; expect lots of uncomfortable interactions as the female lead forced navigates unknown territory.
16. 99.9: Criminal Lawyer(2016)
Director- 

Hisashi Kimura

Cast-

; Mantaro Koichi – Inaba ; Mei Hata – Kasumi Sada ; Lisa Oda – Misato ; Yasuyuki Shuto – Daisuke Miyama ; Hidekazu Akai – Yoshio Akagi

IMDB Rating- 7.6

Rotten tomato rating- 80%
Miyama Hiroto is a lawyer who believes in uncovering the truth, even if it means that his client would be condemned 99.9 percent of the time. When he joins Atsuhiro Sada, a seasoned lawyer who exclusively takes on profitable criminal cases, his beliefs and ethics are tested.
Unlike other Japanese dramas, late-night dinner, 99.9: Criminal Lawyer features comic appeal through the dynamics and on-screen interaction of the ensemble.
15. My Boss My Hero (2006)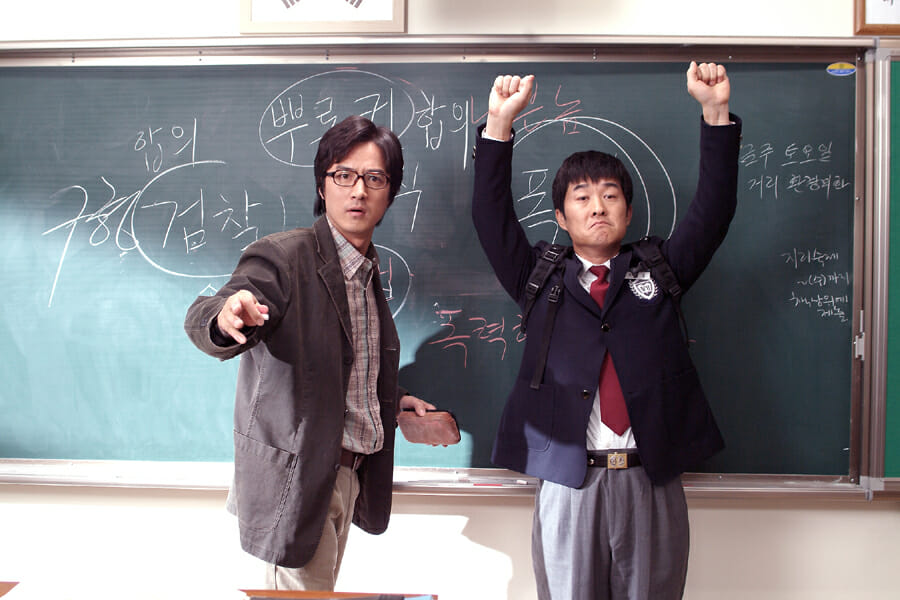 Director- 

Yoon Je-kyoon

Cast-

Jung Joon Ho ; Jung Woong In ; Oh Seung Eun ; Song Sun Mi ; Park Joon Gyu.

IMDB Rating- 8.2

Rotten tomato rating-84%
Sakaki Makio, often known as Tornado, is a 27-year-old heir to a well-known yakuza group. On the other hand, his father urges that he obtain high school graduation or his younger brother will take his position. Makio then disguises himself as a 17-year-old high school student and begins a life of friendship and love with his junior peers.
Tornado's fiery nature and exaggerated emotions provide lots of amusement and cringe-worthy situations.
14. BG Personal Bodyguard (2018)
Director- 

: Jota Tsunehiro

Cast-

Takuya Kimura · Akira Shimazaki ; Takumi Saitoh · Masaya Takanashi ; Nanao · Mayu Suganuma ; Shôtarô Mamiya · Seitaro Sawaguchi ; Kanau Tanaka · Shun 

IMDB Rating- 8.5

Rotten tomato rating-78%
Shimazaki Akira was a talented bodyguard who fell out of favor after failing to protect a soccer star. After being fired, he disguised his previous identity and subsequently took an opportunity to participate in a new bodyguard program for VIPs.
13. Switched (2018) 
Director- 

John K.D. Graham

Cast-

Kaya Kiyohara · Ayume ; Daiki Shigeoka · Kaga ; Tomohiro Kamiyama · Korisho ; Megumi Seki ; Miu Tomita · Zenko.

IMDB rating- 7.9

Rotten tomato rating- 73%
Switched, a Netflix coming-of-age drama explores the notion of beauty and mental diseases such as sadness. Umine suffered from poor self-esteem and familial maltreatment, and she sought relief by arranging a body swap with the most popular girl in school, Ayumi.
When Ayumi realized the swap was planned, she sought to reclaim her body with the support of Kaga, an admirer who knew her actual identity from the start.
You'd think Ayumi kataro's original series comedy would be a typical nasty girl, yet her kind demeanor shows through despite her modest appearance and body size that isn't regarded conventionally attractive.
12. Code Blue (2008)
Director- 

Urszula Antoniak

Cast-

Ryoko Yuui – Seiko Todoroki ; Kimiko Ikeda – Sumiko Ohara ; Mika Kaneda – Kori Murata ; Shinji Hiwatashi – Yasuyuki Anzai ; Kaori Shima – Kinue

IMDB rating- 8.0

Rotten tomato rating- 79%
Code Blue collects four medical interns and dispatches them into the field by helicopter. The team of four keeps viewers on their toes with a slew of tear-jerking sequences while dealing with life-threatening scenarios.
11. Liar Game (2007)
Director- 

Kim Hong-sun

Cast-

Masayuki Izumi – Kenya Okano ; Soko Wada – Koichi Eto ; Mayuko Iwasa – Rie Ishida ; Kinako Kobayashi – Harumi Kayama ; Fumiko Mizuta – Chisato

IMDB Rating- 8.7

Rotten tomato rating- 89%
Kanzaki When Nao gets a box containing 100 million yen, she is fooled into playing an all-or-nothing game. Despite her gullibility, Nao must preserve it or risk going into debt.
After being duped by her opponent in the first round, she seeks the assistance of Akiyama Shinichi, a brilliant survival swindler, to help her win the game. Instead, it comes out that the game has a sinister link to her mother's death, and the firm that misled her should binge-watch.
10.1 Litre of Tears (2005)
Director- 

Riki Okamura

Cast-

Erika Sawajiri · Ikeuchi Aya ; Ryô Nishikido · Asou Haruto ; Hiroko Yakushimaru · Ikeuchi Shioka ; Takanori Jinnai · Ikeuchi Mizuo ; Riko Narumi · Ikeuchi 

IMDB Rating- 8.3

Rotten tomato rating- 81%
1 Litre of Tears is based on a true story, and the journal on which it is based has sold over a million copies in the United States. Aya Kit was a happy girl who battled to stay alive. She was diagnosed with spinocerebellar degeneration, a terrible condition that would strip her of her ability to move until she was fully paralyzed.
The story gradually depicts how she loses control of herself and how her courage and hope motivated Asou-Kun, the son of a doctor, to pursue a career as a neurologist.
9. Mischievous Kiss: Love in Tokyo (2013)
Director-

 Tada Kaoru

Cast-

Yahagi Honoka in Itazura na 

Kiss

: 

Love in Tokyo

 Japanese Drama (2013) · Yahagi Honoka · Aihara Kotoko ; Furukawa Yuki

IMDB Rating- 8.5

Rotten tomato rating- 88%
Mischievous Kiss: Love in Tokyo is the fifth adaptation of the original manga, and it has become a national favorite because of its comic appeal.
Kotoko Aihara may be weak in both looks and academics, but she is over heels in love with the devastatingly attractive Naoki Irie.
He is the polar opposite of Aihara, being intellectually oriented while she is at the bottom of her class.
When Aihara's house was being rebuilt, they were thrown together by chance. The father of Aihara's boyhood buddy, Irie, then recommends that he move in with him. Stay tuned to see how Aihara's easygoing nature captures the heart of a cold-hearted lad.
8. Good Luck!! (2003)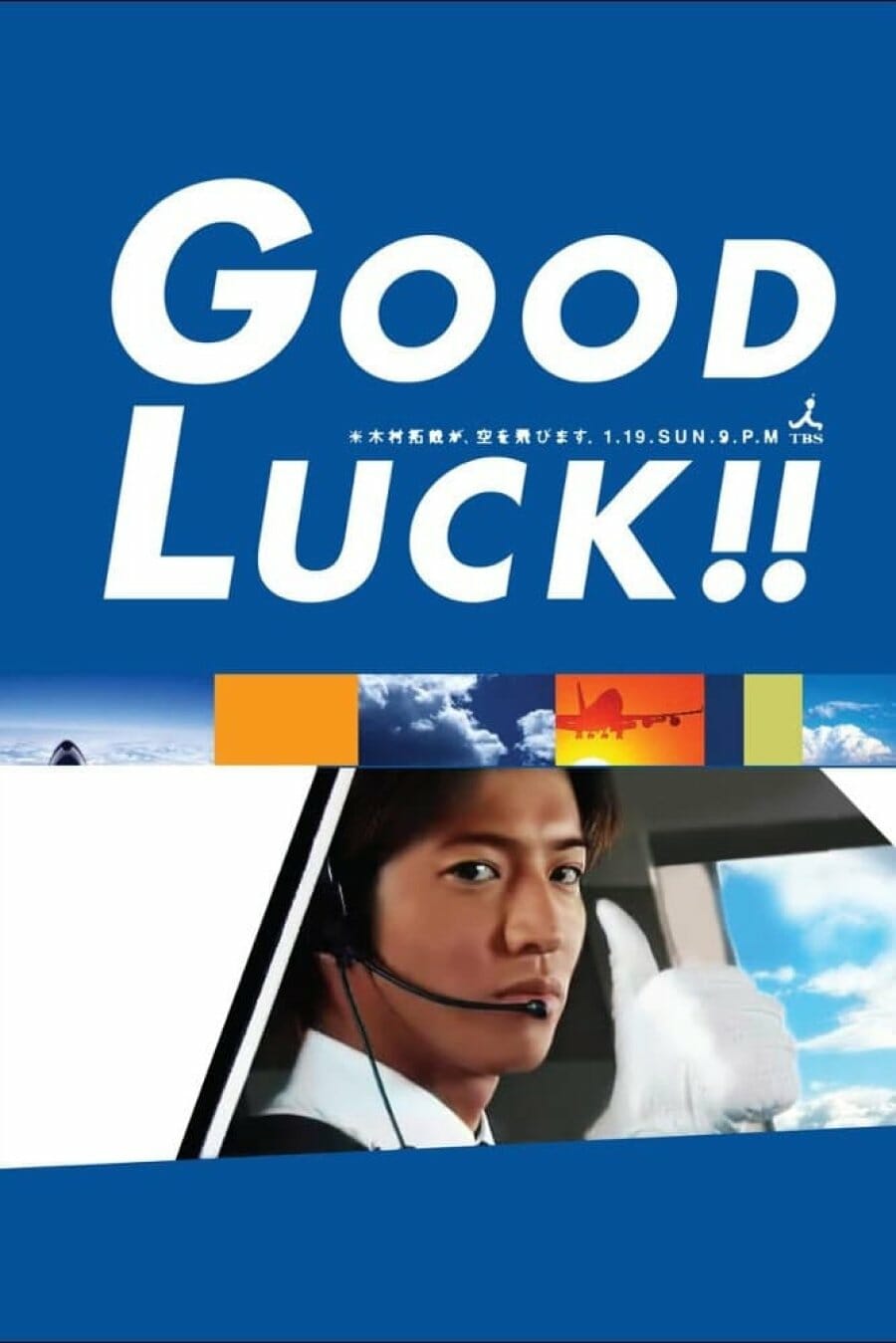 Director- 

Nobuhiro Doi

Cast-

Takuya Kimura as Hajime Shinkai ; Shinichi Tsutsumi as Kazuki Kōda ; Kō Shibasaki as Ayumi Ogawa; Rina Uchiyama as Urara 

IMDB Rating- 7.8

Rotten tomato rating- 71%
Good Luck!! It will be recognizable to viewers who enjoy aviation-themed dramas such as Hong Kong's blockbuster program Triumph in the Skies.
The Japanese drama follows Hajime on his journey as a pilot, as well as his contradictory relationship with his senior colleague Mizushima Kosaku and a mechanic love interest. Expect story twists as Hajime faces each challenge, including a horrific catastrophe that might cost him his job.
The show was so successful that there was an increase in employment applications at Japanese airline and aviation firms.
7. Unnatural (2018)
Director- 

Hank Braxtan

Cast-

Satomi Ishihara · Mikoto Misumi ; Masataka Kubota · Rokuro Kube ; Yutaka Matsushige · Yasuo Kamikura ; Mikako Ichikawa · Yuko Shoji ; Arata Iura · Kai 

IMDB Rating- 8.2

Rotten tomato rating-88%
Strange follows a dedicated pathologist who is on a mission to discover the reasons for all unnatural deaths. The narrative unfolds as each individual is burdened by their own background a lone survivor of a mass family suicide, a coworker suspected of murdering his lover, and an undercover informant – plagued by perplexing strange situations.
The 10-part series beat seven Japanese dramas to win the 96th Drama Academy Award.
6. Hanzawa Naoki (2013)
Director- 

Hanzawa Naoki

Cast-

Masato Sakai, Aya Ueto, Mitsuhiro Oikawa, Teruyuki Kagawa

IMDB rating- 7.6

Rotten tomato rating- 84%
Hanzawa Naoki created history by having the highest viewership rating in Japan for 30 years in a row. A plot concerning bank loans may appear dull, yet this famous play struck a chord with viewers who may have witnessed Japan's economic bubble burst.
Naoki Hanzawa is a banker who became the scapegoat for a 500 million yen unguaranteed loan. Hanzawa battles to clear his reputation while being sabotaged, and his fierce personality demonstrates that he is not to be trifled with.
He discovers more corruption and continues steadfast in his pursuit of the truth.
5. Zettai Kareshi/Absolute Boyfriend (2008)
Director-

 Masato Hijikata

Cast-

Mokomichi Hayami – Night Tenjo ; Saki Aibu – Riiko Izawa ; Hiro Mizushima – Soshi Asamoto ; Shunsuke Nakamura – Masashi Asamoto ; Kuranosuke Sasaki – Gaku

IMDB rating- 7.5

Rotten tomato rating-71%
Zettai Kareshi is the grandfather of all android romance Japanese dramas, inspiring a Korean adaptation, My Absolute Boyfriend, and other K-dramas such as Are You Human Too? The show stars the stunning Night Tenjo, a robot created to be the perfect boyfriend.
Riiko, an office lady looking for love, orders a 'partner' with no expectations and is astonished the next day to discover a humanoid robot just at her door. Night Tenjo, his love interest Riiko, and her coworker soon form a love triangle.
4. Hana Yori Dango (2005)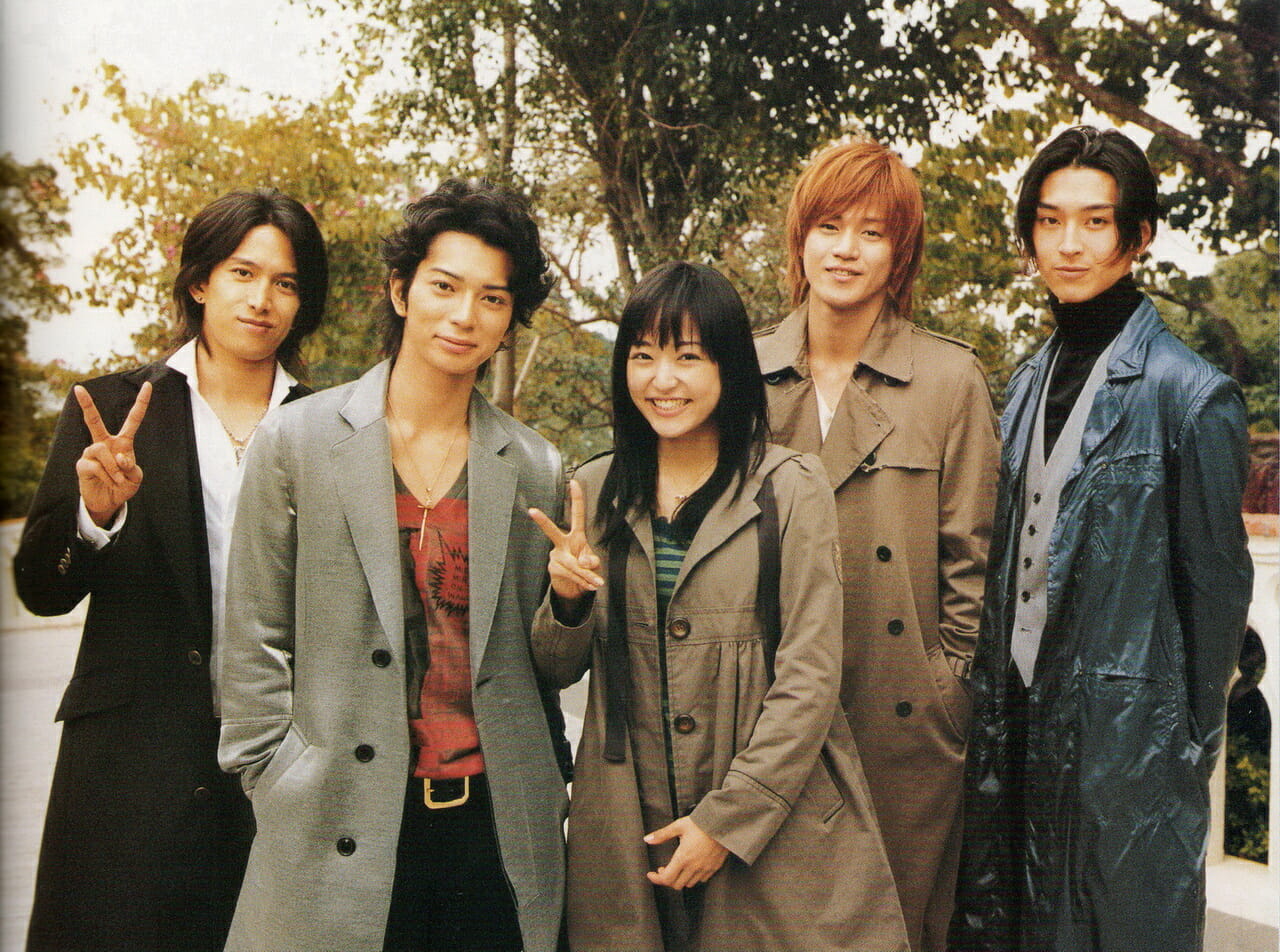 Director- 

Yasuharu Ishii

Cast-

Yuki Uchida as Tsukushi Makino ; Shosuke Tanihara as Tsukasa Domyoji ; Naohito Fujiki as Rui Hanazawa ; Kaori Sakagami as Sakurako Sanjo

IMDB Rating- 7.9

Rotten tomato rating- 80%
The South Korean drama Boys Over Flowers may have been the one that catapulted the franchise to fame, but the Japanese manga was first adapted into a Taiwanese drama (Meteor Gardens) in 2001, and then a J-drama in 2005. 
Starring 4 young hunks born with silver spoons in their mouths, the drama follows them as they assert their status and dominance in school by bullying others. Makino Tsukushi is their latest victim who studies in the same school.
Sparks fly when she stands up to the group leader, Domyouji, kickstarts a series of courtships she does not expect.
3. Atelier/Underwear (2015)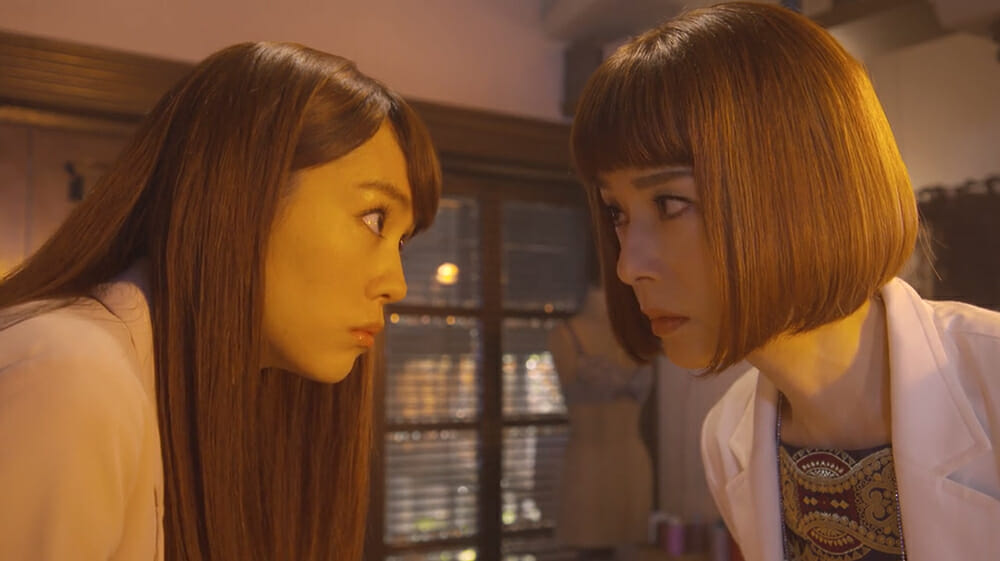 Director- 

Ryuta Ogata

Cast-

Toshi Takeuchi – Naomichi Kaji ; Tomu Ranju – Chiga Nagai ; Kenji Matsuda – Yuichiro Fujimura ; Ayumi Orii – Hiromi Tsukamoto ; Hijiri Sakurai – Norihisa

IMDB Rating- 7.3

Rotten tomato rating- 72%
Atelier/Underwear is more than just a film about sex or romance. Instead, it stars a female-dominated ensemble determined to succeed in their occupations.
Mayumi Nanjo, the fashion genius of the lingerie firm Emotion, and Mayuko Tokita, a freshly hired intern, are at odds in the drama.
Tokita fights with her boss' philosophy, prioritizing the look of exquisite underwear over utility. The intern is torn between leaving Emotion and changing her ideals.
2. Gokusen (2002)
Director- 

Tôya Satô.

Cast-

Yukie Nakama – Kumiko Yamaguchi ; Yuma Ishigaki – Yoichi Minami ; Misaki Ito – Shizuka Fujiyama ; Jun Matsumoto – Sawada Shin ; Kenichi Matsuyama

IMDB Rating- 

7.4

Rotten tomato rating- 76%
Gokusen is fun, lighthearted, and unique. The Japanese drama follows Yamaguchi Kumiko on her quest to become a teacher, during which she is assigned to Shirokin High's rowdiest class.
The primary storyline twist is that Kumiko is the heir of a 4th generation yakuza crime organization.
As her classmates try to derail her career, she gradually earns their respect. The drama was so popular that it spawned two further seasons and a film.
1. Million Yen Women (2017)
Director- 

Michihito Fujii

Cast-

Yuya Endo – Sunako ; Kaito Yoshimura – Takeshi Kanda ; Moeka Hoshi – Hotaru ; Erena Kamata – Hitomi Tsukamoto

IMDB Rating-

 7.6

Rotten tomato rating- 

81%
Million Yen Ladies premiered on Netflix in 2017 and has since received accolades for its unique premise: 5 mystery women gave a failed author named Shin 1 million yen in rental fees. Although he did not rent out his residence, he took their cash because he did not benefit from his work.
There is one restriction he must obey, however: Shin is not permitted to inquire into his visitors' personal life or their sudden appearance.
Furthermore, the mystery-thriller discloses Shin's family's disturbing history: his father was a killer who murdered his wife, her unfaithful boyfriend, and an innocent police officer.
Watch till the conclusion to learn the secrets behind these women's entrance and how Shin overcomes his past and regains his confidence as a novelist.