Over the generations, historical and pop culture has provided us with many charming fictional characters. Only a fraction of the millions of unforgettable characters developed by similarly talented and witty brains have stood the test of time. These figures have a cult fanbase and are still widely recognized and adored. We have arranged a list of the best fictional characters of all time.
Whether it's movies, TV shows, OTT material, comics, novels, or video games! There are allusions to these individuals throughout the place. Let's look at some of the most well-known fictional characters ever!
40. Eowyn
Few individuals have the bravery to face life's challenges and strive for what they genuinely desire. One such inspirational fictional figure is Eowyn.
Eowyn, a real rebel, is ready to go for what she desires and strives to be. She demonstrates, via her daring attitude, that her sexuality does not define her, and she tears down the walls that society erects for all of us, particularly females.
39. Winnie the Pooh
Who is the cutest comic character already? It's Pooh! Children and adults have long beloved this honey-eating yellow bear. Let us take a little time to thank A.A. Milne and E. H. Shepard for inventing this massive ball of love. He is one of the most famous fictional characters of all time.
38. Matilda Wormwood
Matilda Wormwood, the lead from one of the most successful children's novels, is a fictional character created by Roald Dahl, also recognized as the author's most inspirational heroine. Matilda, often regarded as an excellent example by young book fans, thinks you can constantly find a great shelter in any scenario, no matter how awful your life becomes. This shelter may be found in various places, including reading, companionship, and love.
She does not shrink or allow others to push her behind but instead retaliates against the unfair system, being an unlikely hero who utilizes her creativity to combat force. She tells us that we control our destiny.
37. Godzilla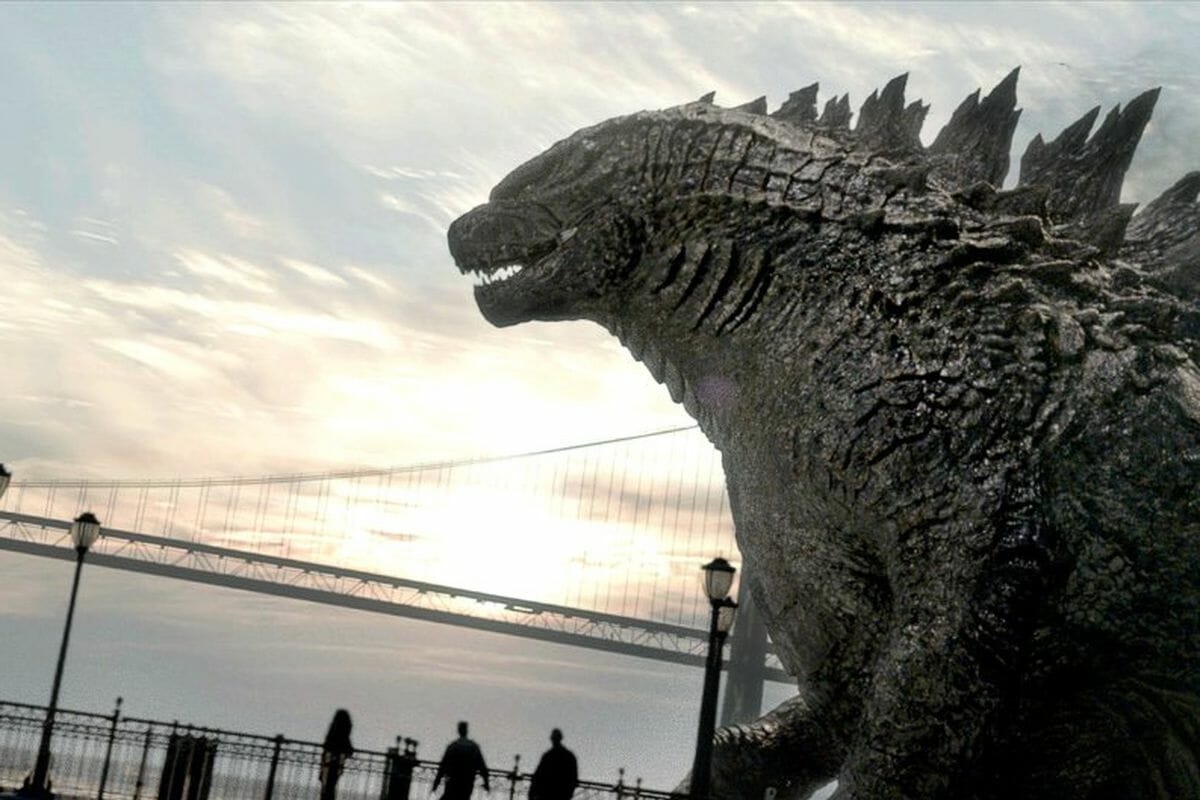 Godzilla is a colossal monster based on a Japanese tokusatsu movie series of the same name.
Godzilla ought to be number one more than anyone on this list! He deserves much more regard, love, and affection than Marvel, DC, and other famous fictional characters give him! He's more essential than most Godzilla fans realize!
36. Atticus Finch
Another notable entry in our list of most memorable and fascinating fictional personalities is Atticus Finch from Harper Lee's classic work To Kill a Mockingbird. Finch, a sincere, caring, and brave person, preferred to stay loyal to his views, morals, and ethics, even if they vary from those of the society in which he lives.
As a supporter of racial equality, he seeks to instill these values in his children. He encourages everybody and shows us that doing what is right is more essential than doing what's convenient.
35. Gandalf The Grey
Who hasn't known of Gandalf the Grey, J.R.R. Tolkien's marvelously inspirational and insightful protagonist in The Hobbit and The Lord of the Rings? Gandalf, a hobbit befriender and knowledgeable wizard, merits being included in our collection of inspiring fictional characters since he boasts god-like Wisdom of everything and everyone while ensuring that his abilities and purposes are tightly kept!
His Wisdom stems from the tolerance he learned in Valinor, and he is also a well-liked figure eager to teach you all about life and the environment!
He had been an Istar sent to the West inside the Third Age to resist Sauron's menace, the commander of the Fellowship of the Ring, and the West's army. In the live-action films, Ian McKellen plays him.
34. The Artful Dodger
It doesn't matter if the Artful Dodger was a minor crook by situation or character. The term Jack Dawkins' title gives away his hip qualifications. His thievery talents are astute and clever, and he survives using his many wits.
Deep under his wisecracking demeanor is the soul of a young child filled with enthusiasm and friendliness.
33. SpongeBob SquarePants
SpongeBob SquarePants is one of the most iconic fictional characters and the titular character and star of the same-named American animated tv show.
SpongeBob SquarePants, a square yellow sponge, lives in a pineapple with his companion snail, Gary, on the Pacific Ocean floor in Bikini Bottom. He works at the Krusty Krab as a fry cook. SpongeBob has a habit of drawing problems with his starfish best buddy, Patrick, during his free time.
SpongeBob's neighbor, the arrogant octopus Squidward Tentacles, dislikes SpongeBob because of his infantile conduct.
32. Elizabeth Bennet
Elizabeth Bennet, the key heroine of Jane Austen's work Pride and Prejudice, is another incredibly iconic fictional character and our beloved character to study about. Elizabeth is a bright, witty, and intelligent young woman who takes pleasure in her ability to discern other people and their motives correctly.
She is considered one of the most iconic characters in British literature and one of the most appealing characters created by the author.
She is a bold and contemporary lady with forward-thinking thoughts who refuses to conform to society's rules and can therefore see liberalism in her character. As a result, she is rightfully considered among the most inspiring literary heroines for modern women.
31. Bilbo Baggins
Bilbo Baggins is the leading and titular character of J. R. R. Tolkien's 1937 book The Hobbit and a minor protagonist in The Lord of the Rings.
He was the first Hobbit to become renowned across the globe, and he was one of very few to explore The Undying Lands beyond the sea. Martin Freeman and Ian Holm have played him in films.
Bilbo seems to be a hobbit from Shire, a tiny, outlying region of Middle-Earth. Somewhere at stage 50, he is now in his prime. He is short and has enormous hairy feet plus curls. As a hobbit, he enjoys a good pint, his pipes, and the pleasures of home; he does not enjoy traveling or excitement.
That is, till a horde of dwarves storms into his house. They believe they are employing him to be their house thief because Gandalf, the wicked wizard, informed Bilbo that he would be equal to the role. Bilbo first refuses, but when the dwarves go without him, he realizes he desires the experience they promise.
30. Philip Marlowe
Men aren't written like they were once. Guys now have sentiments, which is fine, but earlier in the very day – perhaps, the latter Thirties towards the early Fifties – men dressed in suits, and fedoras, sipped whiskey and brandy, talked wise, and did the job.
Its no-nonsense attitude is excellently demonstrated by hard-boiled private investigator Philip Marlowe, who had also been spectacularly effective with the ladies: fellas, calmer days, carefree days.
29. Darth Vader
Darth Vader is a Star Wars character who, under his former identity Anakin Skywalker, is the central protagonist of the first three main Star Wars movies and the central character of the Star Wars prequel trilogy.
He was a Jedi who deserted to the Sith Lord and Galactic Chancellor Palpatine. Once his legs were severed and his physique was scorched during a confrontation with his old master Obi-Wan Kenobi on the planet Mustafar, he took the title Darth Vader and was put in a costume.
When he discovered his child, Luke, he reverted to the warm side and halted the now-emperor Palpatine from murdering him.
David Prowse depicted Vader bodily and was dubbed by James Earl Jones in this original trilogy.
28. Lisbeth Salander
Lisbeth Salander does not need to be meddled with. Salander does not need to be taken lightly, despite a list of contemporary diseases and attributes (computer hacker; severe haircuts). Larsson claimed that Salander might've been Pippi Longstocking.
27. Vegeta
Vegeta is one of the best fictional anime characters from Akira Toriyama's Dragon Ball Z anime series.
Regarding weaknesses and goals, Goku is more realistic than Vegeta. Vegeta demonstrates what it takes to be the 99th out of 100 people attempting to be the greatest and how this develops him into a sophisticated and self-sacrificing guy. Character development and depth
26. Peter Pan
On a planet where adolescence is one of the saddest things, a youngster from Neverland appears. What makes this youngster so unique?
This kid never gets old. His playful antics with just the pixie fairy Tinker Bell are tinged with a lovely simplicity. J.M. Barrie's Peter Pan is among the most beloved literary characters ever created.
25. Sebastian Dangerfield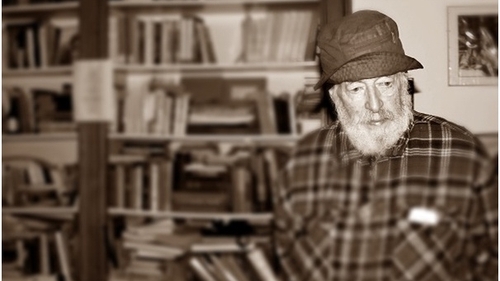 Sebastian Dangerfield is a bohemian misadventurer. He is a reasonably evil creature – continuously unfaithful to his young bride who is attempting to raise their small daughter and perpetually drunk – yet you can't seem to help but cheer for him.
Dangerfield, who looks like a mix of an Oscar Wilde figure and Han Solo, brightens up Donleavy's raucously vivid portrayal of Ireland in 1947.
24. Katniss Everdeen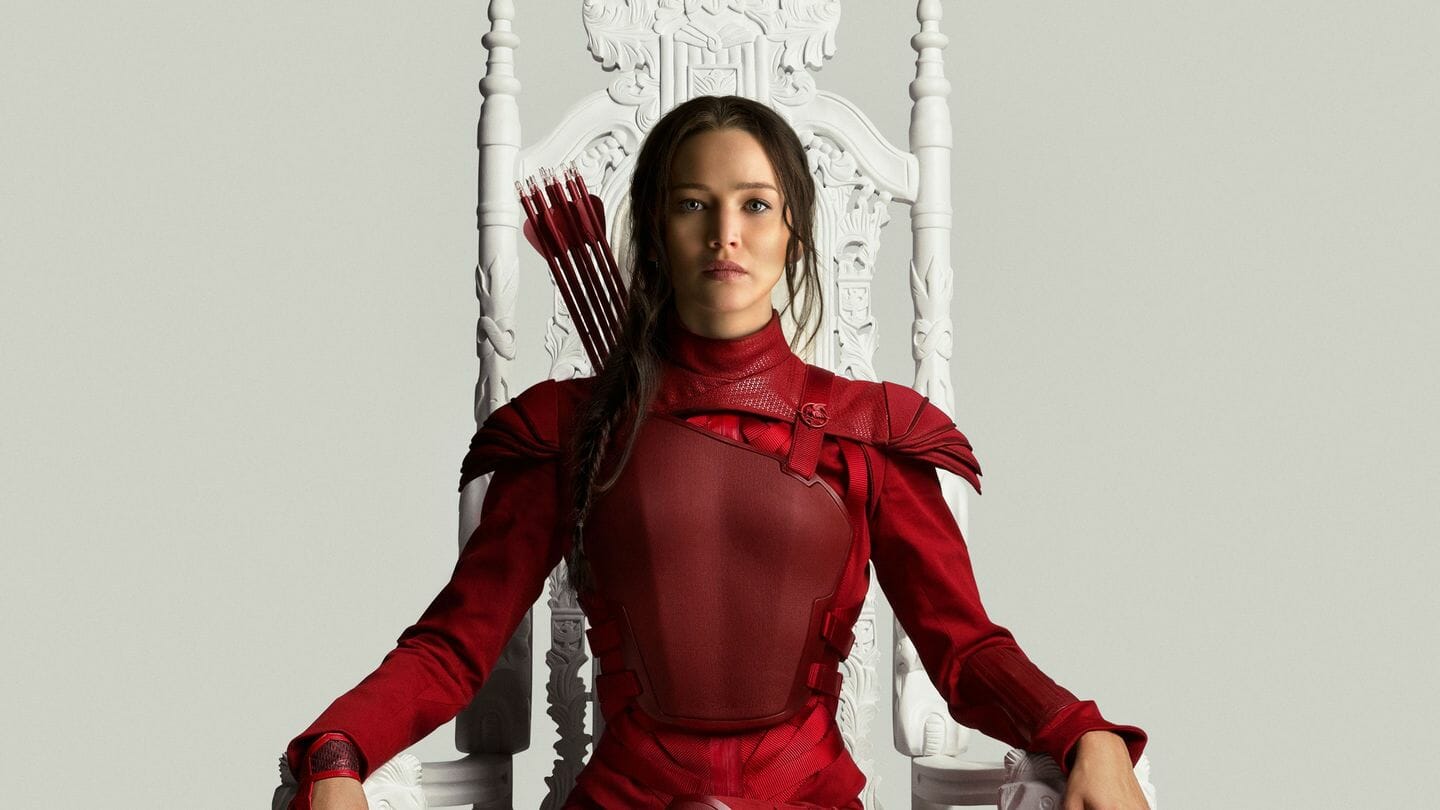 Katniss Everdeen is the heroine and storyteller of Suzanne Collins's Hunger Games trilogy and is an aggressive and assertive fictional character older than her. She is accountable for her family and passionately devoted to them.
Katniss is defiant and breaks several regulations to care for her family, which is her entire universe. She is a very motivating fictional character who urges followers to break down all boundaries to achieve their goals.
23. Charlie Brown
The most inspirational fictional character, well with hapless Charlie Brown, known to be the lovable loser; this protagonist's nervous and neurotic features genuinely relate to our own present life!
He is among the main protagonists in Charles Schulz's Peanuts comic series. He is considered to have struggled with neuroticism since he is susceptible to despair and stress, but he does his best to deal with everything life has to offer him!
Schulz has tackled numerous stigmas around psychological health in this comic strip, as the sympathetic character Charlie struggles to accept his imperfections and comprehend the purpose of life!
22. Alice
Few characters can be identified only by their first name — Alice seems to be an exception. The enchanting realm of Wonderland pushes aside Alice, a little girl whose curious spirit throws a mirror up to an often placid and obsequious grown-up world.
She may now feel at home in the absurd universe—an eternal lesson of the vision's strength.
21. Mary Poppins
Mary Poppins, the babysitter we always hoped we had as children, is among the most unforgettable characters ever conceived. She maintains a particular place in many folk's early memories. She can only be described in one word: supercalifragialisticexpialidocious
20. Athena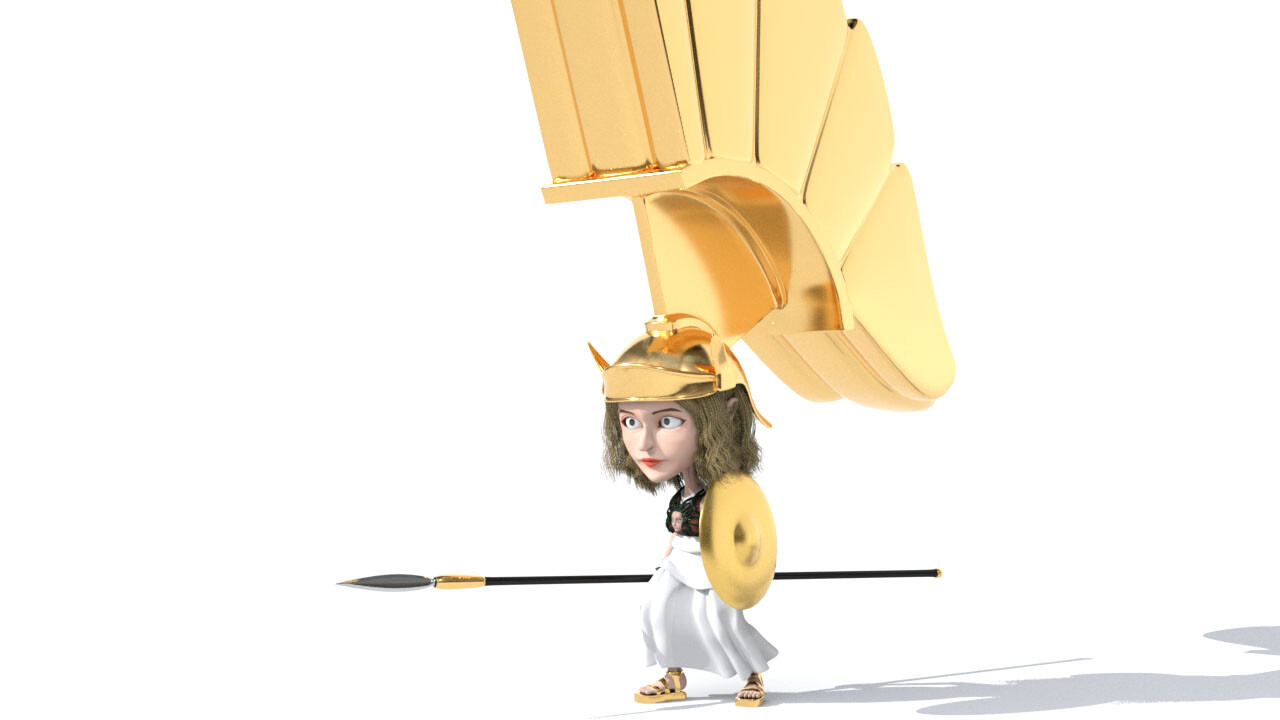 Athena, the Greek Goddess of War and Wisdom, is a Wisdomenuine fighter with cunning, smarts, and brilliance in waging conflicts.
It appears as an inspirational fictional figure in Homer's The Odyssey and plays a crucial part in assisting Odysseus during the conflict. She is regarded as the most intelligent, brave, and ingenious of all Greek heroines and is a must-have on our shortlist of the most inspirational literary characters.
19. Raymond Holt
Raymond Holt appears in the popular tv comic series Brooklyn 99. He is the 99's Caption and one of the oddest characters. He is incredibly diligent, committed, professional, and empathic. Most importantly, Raymond Holt's persona is inspirational because of his history.
A black homosexual officer who faced prejudice and homosexuality in the 1990s while still achieving his goals. He becomes a valuable member of his squad and a father figure to many after becoming recognized as a robot captain.
18. Jane Eyre 
Jane Eyre, the primary heroine of Charlotte Bronte's magnificent epic Jane Eyre, is yet another respected female fictional figure you should be aware of! Jane Eyre traces her life and examines the protagonist's development.
Jane's definition has evolved from a ten-year-old girl to something like a young independent lady. Despite being placed in challenging situations, she resists pressure and instead does what her instincts tell her is appropriate. She depends on herself throughout the story to get back on the road and keep moving forth.
17. Bugs Bunny
Who is everyone's beloved bunny? Not just the Winnie the Pooh version. No one, also not the Velveteen Rabbit.
It's nothing like that apart from Bugs Bunny himself! The Looney Tunes Show is everyone's favorite, and Bugs Bunny is the finest portion of the program.
16. Nairobi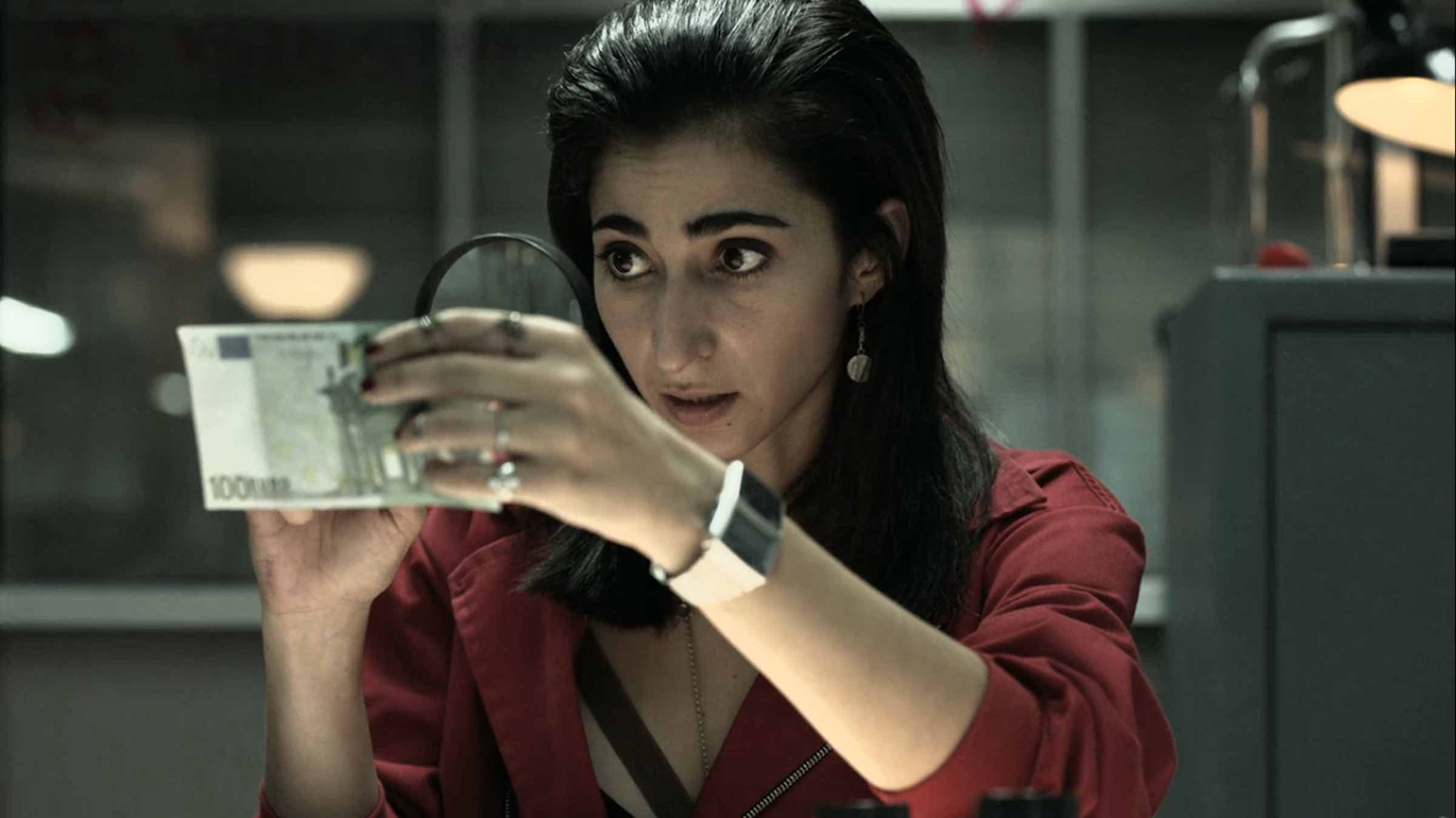 Alba Flores plays Nairobi, a character in the Money Heist Series. Nairobi exhibits the qualities of a natural leader. She even serves her prisoners with such love and delights that many eventually join her.
Despite the commotion produced by other characters, Nairobi remains bright and concentrated on her task. Nairobi repeatedly battles the team's patriarchal surroundings. Many know her famous remark, "Let the Matriarchy Begin." Even before her end, she continues to be a warrior, whether via surgery or Gandia's torment.
With her resolve, courage, and sensitivity, she is one of Money Heist's most recognized characters.
15. Eudoria Holmes
Eudora Holmes appears in Enola Holmes. She clearly illustrates a renegade lady in the world of men, being the mother of the geniuses Mycroft, Sherlock, and Enola. While her boys have established and reached the pinnacle of their professions, Eudoria is involved in raising her daughter.
She names her kid 'Enola,' which means 'alone' when spelled backward. She instructs and trains her girl to face her battles alone. Instead of isolating her from society, she teaches her martial arts, problem-solving, and other skills. We later learn that she is part of a group of women campaigning for reform legislation. She was battling for her daughter's future the entire time.
14. Hermione Granger
Okay, I accept that Harry Potter is renowned. And besides, he is the child who survived! When it concerns spells, though, everybody recalls "Levioooossaaa" better than "Expelliarmus," so now you have it.
Jokes aside, she is indeed the mistress of our souls, first from the bushy-haired 'unlikeable know-it-all' book Hermione towards the elegant one in the films.
Hermione Granger of J.K. Rowling's Harry Potter movies is an all-time top pick amongst the best inspiring fictional characters and is also one of fiction's most formidable female characters. She is a driven and determined young woman who has her point of view on everything and refuses to be silenced by others.
Granger retaliates with pride even when confronted with prejudice because of her heritage. Another encouraging quality about her is that she does not try to modify herself to please others; instead, she prefers to be herself! She is a passionate reader and a wonderful friend who uses her brains and fast reasoning to assist her pals throughout the story.
13. Spiderman Spider Mue: The Guardian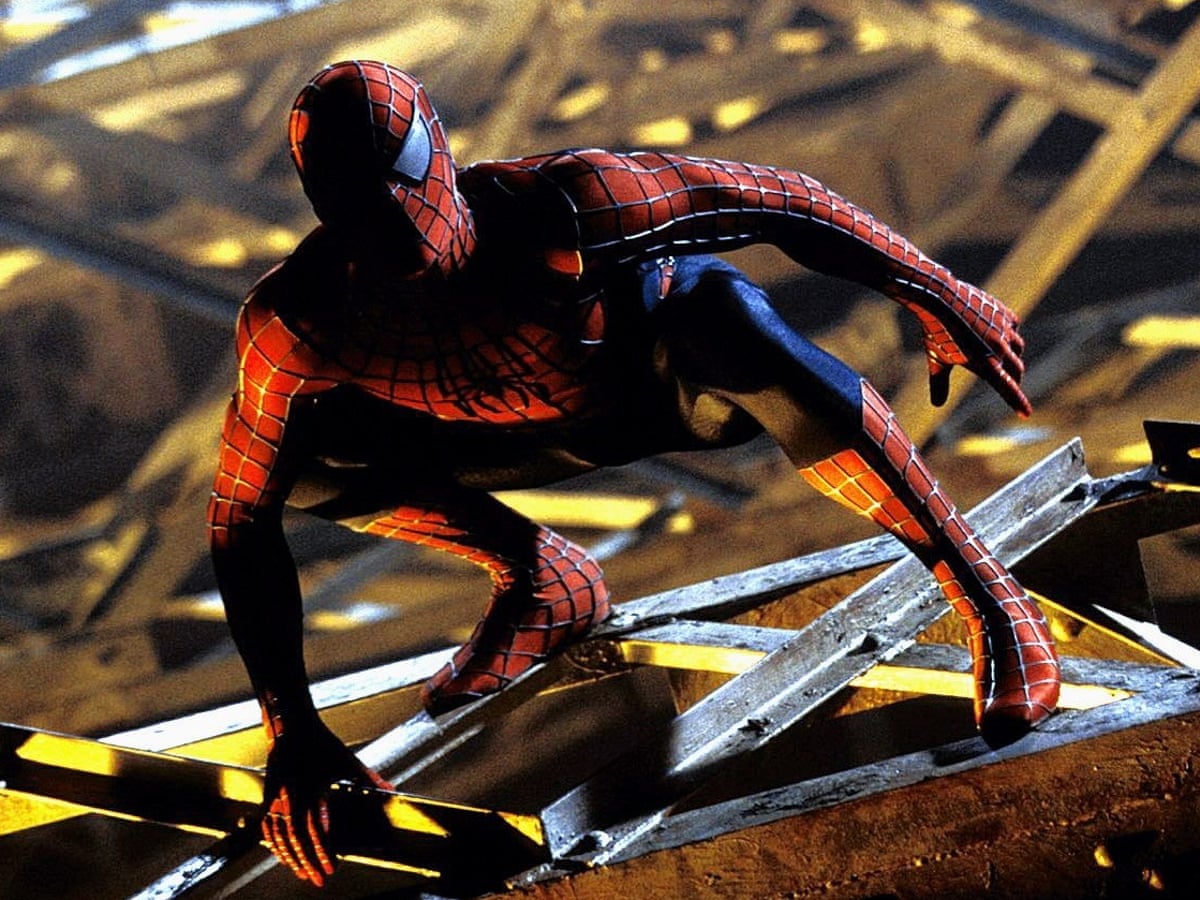 Spiderman Spiderm fictional superhuman who appears in American graphic novels published by Marvel Comics and lives in the company's shared world. Stan Lee, and Steve Ditko, invented the superhero, which popped up in the compilation comic book Amazing Fantasy #15 (August 1962) during the Silver Age in Comic Books.
Spiderman has been depicted in films by performers Tobey Maguire (2002–2007), Andrew Garfield (2012–2014), and now Tom Holland (2016–present), who is now a part of the Marvel Cinematic Universe since 2016.
12. James Bond
"Hello, my name is James Bond." Everyone knows this British Secret Service agent (I can't help but see the irony).
James Bond's personality is famous, having been developed by Ian Fleming and reproduced by many due to the protagonist's enormous popularity. Bond has ruled our heartstrings since 1953, whether through novels, comic books, or great films.
11. Jay Gatsby
The most significant symbol of optimism for the universe, Jay Gatsby, the character of Fitzgerald's famed novel The Great Gatsby (and the movie version featuring Leonardo), is undeniably a popular figure. A man with all the wealth in the bank who yearns for just one element wh, ich we all long for love.
10. Ella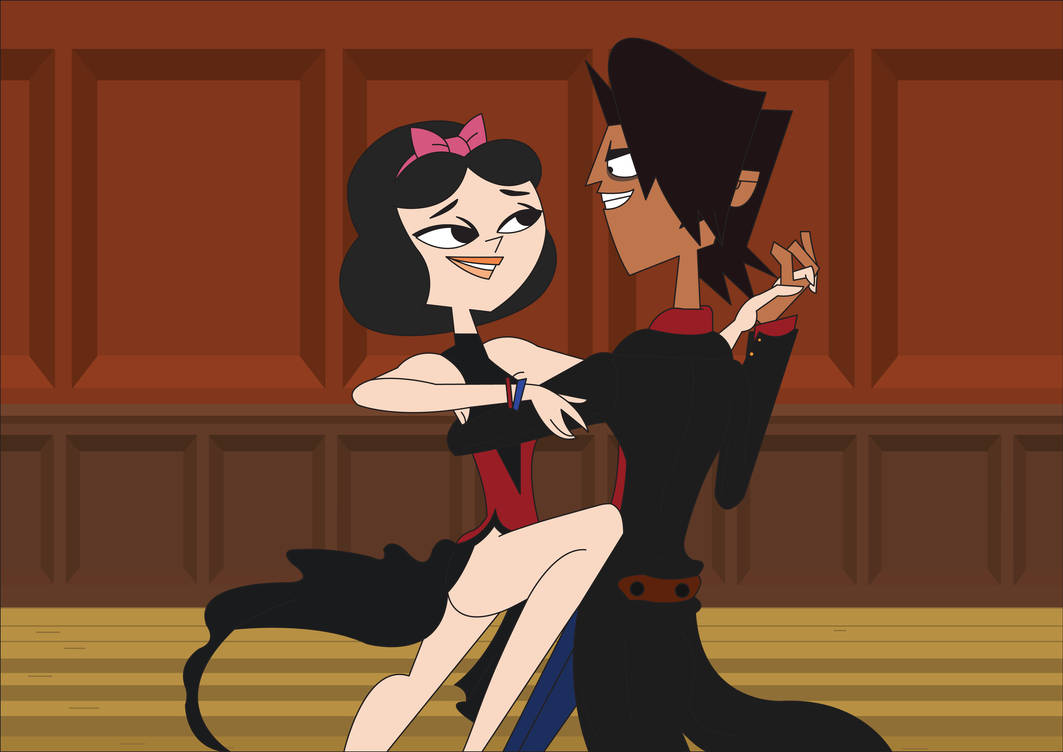 Our feed is overflowing with powerful, empowered female fictional characters; we couldn't be happier! So Ella from Cinderella comes next on our list of inspirational mythical figures. Ella's character conveys a strong and straightforward message in this classic story that we have all grown up hearing.
The topic of the narrative is "Have bravery and be nice." Ella brilliantly demonstrates this notion via the power of her personality and her faith in the world's kindness.
9. Mickey Mouse
Oh, yes! Mickey Mouse, Walt Disney's offering to the universe, is the most well-known among all Disney characters. Even better than the Disney princesses! He is Disney's official mascot and the best friend of countless youth and adolescents worldwide.
During the initial periods, Mickey was created by famed animator Ub Iwerks, while Mickey was spoken by Disney directly until 1947. Mickey was frequently accompanied by his love, Minnie Mouse, and an animation band of buddies, including Donald Duck, Goofy, & Pluto. Mickey was a happy and naughty anthropomorphic mouse that appeared in over 100 animation cartoons and became a global cult icon.
The Mickey Mouse Club was among the most famous children's television series in the United States in the 1950s. The show's characteristic black cap featuring mouse ears is now one of marketing history's most widely spread things.
8. Sherlock Holmes
Sir Arthur Conan Doyle invented the fictitious private investigator Sherlock Holmes. In the novels, Holmes refers to himself as a "consultant detective," He has been noted for his skill with perception, crime analysis, and rational thought that bounds on the strange, which he utilizes when researching cases for a wide range of customers, notably Scotland Yard.
Understanding who Sherlock Holmes seems, my dear Watson, is simple and is the best character in the fictional sense of all time. And it'd be a lie to pretend that everybody remembers how brilliant Sherlock Holmes is, how gorgeous his eyes are, or even that his residence is 221B Baker Street, London. Did you realize that Sherlock Holmes was inspired by an individual called Arthur Conan Doyle?
The finest — and most appealing – investigator of all history. Intelligent, clever, and endearing… Holmes established the standard by which all other fictitious (and some not-so-fictitious) investigators are judged.
Throughout four books and 56 short tales, Holmes employed his reasoning and persuasive skills to solve each mystery. And, there, at the end of each day, he used to unwind with synthetic enhancers — back when cocaine was acceptable.
7. Superman
Whenever we consider a hero, the first name that immediately comes to mind is Superman. Clark Kent, often known as Superman, is among the most well-known superheroes ever. This figure, designed by Jerry Siegel with Joe Shuster, is world-famous.
Superman lives and works in Metropolis, a fictitious American metropolis. He works as a journalist at the Daily Planet, a Metropolis paper, as Clark Kent. Lois Lane is usually Superman's romantic interest, and Lex Luthor is his main enemy. He is a longtime Batman and Wonder Woman comrade and is generally shown as part of the Justice League. Many other forms of Superman have been portrayed, as have other heroes in the DC Universe.
Superman has a unique and recognizable appearance; he often wears a blue outfit with a red-and-yellow icon on the front, comprised of the memo S in a shield form and a red cape. This shield is often used to represent the figure in various media. Superman is primarily regarded as a pop cultural icon in the United States.
He has captivated scholars, with cultural theorists, observers, and reviewers alike delving into the character's significance and effect in the United States and worldwide.
The hero's rights have frequently been contested, with Siegel & Shuster litigating twice to restore fairness. The figure has been widely adapted and depicted in different media types, such as movies, tv programs, and video games. Kirk Alyn, Christopher Reeve, George Reeves,  Dean Cain, Henry Cavill, Tom Welling, Brandon Routh,  and Tyler Hoechlin have all played Superman in films and television programs.
6. Forrest Gump
Forrest Gump is indeed a fictional character that first pops up in Winston Groom's 1986 book Forrest Gump also made an appearance in Robert Zemeckis' 1994 film adaptation.
It is another of the best literary characters of all time, demonstrating how genuine love can triumph over all difficulties. He effectively conveys that possessing sincere and decent motives for everyone and speaking up for the truth are qualities that only a few have.
Although he is represented as the best fictional character of all time yet having a low IQ, Forrest Gump demonstrates that having a quick mind is not essential for success in life. Commitment and hard effort can lead you anywhere in life. Forrest Gump does everything well, whether ping pong, operating a business, or rescuing a friend's life!
5 . Captain Jack Sparrow
Captain Jack Sparrow is indeed one of the most significant fictional characters and the primary hero of the Pirates of the Caribbean films, portrayed by Johnny Depp. In the series of films, he plays a pirate.
Sparrow is modeled after Keith Richards, guitarist for The Rolling Stones, and the Looney Tunes comic figure Pepé Le Pew. He initially appeared in Pirates of the Caribbean: The Curse of the Black Pearl around 2003. Subsequently, he reappears in the installments Dead Man's Chest (2006), At World's End (2007), On Stranger Tides (2011), and Dead Men Tell No Tales (2017).
4. Captain America
Captain America, a Marvel favorite, is Steve Rogers, the best fictional character of all time, who gets infused with the Super Soldier formula and is one of the Mightiest Heroes, eventually joining the Avengers. What makes Steve Rogers' persona inspirational is his roots as a tiny but brave young fellow with a good heart and a clever intellect that attracts Zola, the scientist, resulting in their choice to choose him from such an army of troops for the Super Soldier serum.
From someone who has been mistreated in the past, he fights for the vulnerable and rises as one of the most inspirational literary characters ever created!
3. Batman
Batman, sometimes known as Bruce Wayne, is a fictional superhero in DC Comics' American graphic novels. Bob Kane and Bill Finger invented the character, which popped up in Detective Comics.
A superhero like Batman captures the imagination of everyone he meets. His determination to take accountability for his nation and battle social problems, particularly those who aim to hurt his city's citizens, is admirable. A fictional figure like Batman is uncommon and challenging to come by.
He is a hero with no actual superpowers, but his bravery and willingness to take on the baddies is a superpower in and of itself!
2. The Joker
Have you ever encountered a villain who is more brilliant than the hero? They are the best fictional characters of all time. This is Joker for you. Whether it's his puzzles or his profound, intellectual lines, this supervillain has had an incalculable effect on mainstream culture.
The Joker is a fictional supervillain developed by Bill Finger, Bob Kane, with Jerry Robinson, first appearing in the April 25, 1940 edition of the DC Comics comic book Batman. The genesis of the Joker is contested; Kane and Robinson take possession of the conception while recognizing Finger's literary effort.
Whereas the Joker was supposed to be executed after his first introduction, he was saved by editorial interference, enabling the figure to go on as Batman's archenemy.
The Joker has also appeared in various media, including the Arkham series game, the DC animated world, Young Justice, comic books, and the Nolan trilogy of Batman films. His most excellent famous quote is, "Why so serious?" His most heinous crime was murdering Jason Todd.
Heath Ledger's Joker is undoubtedly the finest Joker ever seen on the big screen.
1. Iron Man
Another Marvel hero to add to our collection of inspirational fictional characters, Iron Man or Tony Stark's transformation from privileged brat running the armament kingdom to superhero will have you in shakes!
Tony Stark is a loud and arrogant wealthy businessman. Still, his character development is spectacular as he matures into a powerful superhero who locates the Avengers, makes the Iron Man armor, rescues countless people, and teaches Marvel's SpidermanmanSpidere other superheroes to wear capes and concealed behind costumes; here is a brilliant multi-billionaire a self-made superhero, who arranges a media briefing to announce that he is Iron Man publicly. I mean, how awesome is that?
Iron Man is a fictional superhero in American books and films published by Marvel Comics and related media. Stan Lee conceived the persona, created by scripter Larry Lieber and drawn by illustrators Don Heck and Jack Kirby. His debut appearance was in Tales of Suspense #39. Robert Downey Jr. plays him inside the Marvel Cinematic Universe.