Are you looking for some other shows like shows like Summer I Turned Pretty? Then you are in the right place as we have covered you with a fantastic list of top shows inspired by this show.
Belly Conklin is ready to enjoy her summer vacation at her family's beach property, as she does every year. This summer, on the other hand, is unique.
The two brothers she used to have a crush on, Conrad and Jeremiah, have reunited, but things seem to have changed, resulting in a love triangle between her and both of them. When it comes to the show's finale concludes when one of the two brothers falls in love with her.
27. Emily in Paris
Emily Cooper (Lily Collins), a native of Chicago, packs up her life in the United States after getting the job of her dreams as a marketing executive in Paris, thinking everything will go smoothly.
Well, she was mistaken. Emily must figure out how to show off her artistic talent while dealing with a language barrier and smug coworkers.
26. Dawson's Creek
Going back in time, Dawson's Creek is most likely one of the most recognizable teen dramas ever created. This television series, which stars James Van Der Beek and Katie Holmes, follows four teenagers navigating love, heartbreak, jealousy, and identity.
Joey (Homles), a tomgirl, and Dawson (Beek), a film nerd, are at the center of it all as they attempt to understand the nature of their relationship.
Read More: 15 Best Shows Like Superstore To Binge Watch Right Now
25. Never Have I Ever
Director: Mindy Kaling; Lang Fisher
Writer: Mindy Kaling
Cast: Maitreyi Ramakrishnan, Poorna Jagannathan, Richa Moorjani
IMDb Rating: 7.8
Rotten Tomatoes: 94%
Streaming Platform: Netflix
The story is about Devi Vishwakumar, an Indian-American Tamil girl who is 15 years old and lives in Sherman Oaks, Los Angeles. Devi loses feeling in her legs after her father, Mohan, dies suddenly. This happened because the event messed up her mind, and she couldn't steer for three months.
But at some unspecified time, she gets better and can stand independently, hoping to impress her crush, Paxton Hall-Yoshida.
After having a bad first year socially, she wants to change her status, but it's hard for her because of her friends, family, and feelings.
She tries to escape her grief, identity, and college life the following year.
All this happens while she is having trouble with her mother, Nalini. She also has to figure out how she feels about Paxton and Ben after having an affair with one of them.
Aneesa Qureshi, a new student in the class, could add to the mix. The series shows how Devi deals with all of this daily. A lawn tennis player, John McEnroe, usually narrates Never Have I Ever for Devi. Andy Samberg narrated one episode for Ben, and Gigi Hadid narrated another for Paxton.
24. Everything Sucks 
Director: Ben York Jones, Evan Mujica
Cast: Jahi Di'Allo Winston, Peyton Kennedy, Patch Darragh
IMDb Rating: 7.5
Rotten Tomatoes: 72%
Streaming Platform: Netflix
Everything Sucks! is about students at Boring High School in Oregon in 1996. The story centers on the A/V Club and, by extension, the Drama Club, both seen as outcasts.
Luke O'Neil might be a freshman at Boring. His best friends are McQuaid, a pessimistic geek, and Tyler Bowen, an immature teen with a high-pitched voice.
Right away, the boys are seen as outcasts and join the A/V Club, where Luke falls for Kate Messner, the principal's daughter and a sophomore at Boring.
But Kate starts questioning her sexuality and has a crush on Emaline Addario, a drama student dating Oliver Schermerhorn, another drama student.
But when people at school say she is gay, Kate starts dating Luke. Kate's carelessness with the sets causes the play to be canceled. Luke and his friends suggest that the A/V Club and Drama Club work together to make a movie that could be shown to the whole high school.
Luke, meanwhile, found VHS tapes that his father made before he and his mother left him and his mother years ago.
During the season, Luke's mother, Sherry, gets closer to Kate's father, Ken Messner, who is also the principal of Boring.
Kate struggles with her identity and sexuality, Tyler has trouble with his friends' interest in girls, and McQuaid falls for Emaline only to be turned down.
23. Beaver Fall 
Creator: Iain Holland
Cast: Sam Robertson, John Dagleish, Arsher Ali, Kristen Gutoskie
IMDb Rating: 7.7
Rotten Tomatoes: 62%
Streaming Platform: Netflix
Flynn, Barry, and Adil (A-Rab) fly with determination to a site in California where they hope to spend two months in the sun, drinking and making out with beautiful women. But their dream seems to turn into a nightmare when they are asked to keep an eye on a cabin full of people who don't fit in with society.
The jock cabin terrorizes their cabin, often called the "chunk bunk." Flynn's goal is to get away with every woman he can without getting caught.
A-Rab wants to win over the girl of his dreams, and Barry wants to meet a woman.
A-Rab and Barry don't know that Flynn is in America because he has Motor Neurone Disease, the same disease that killed Stephen Hawking, and he knows he might not have long to live.
By the end of the series, A-Rab has left his ex-girlfriend behind and fallen in love with Rachael, the camp's guidance counselor.
However, he is disappointed when he finds out that she slept with Flynn after telling her about his condition. On the last night at camp, Kimberley gives Jake to Barry and has sex with him.
Flynn thinks about killing himself when he realizes he has betrayed A-Rab and is afraid of where his illness will lead him. However, he decides to face his future and makes up with A-Rab (after accepting a strike in the face).
22. High School Musical: The Musical: The Series

Creator: Tim Federle
Cast: Olivia Rodrigo, Joshua Bassett, Matt Cornett, Sofia Wylie, Larry Saperstein
IMDb Rating: 7.1
Rotten Tomatoes: 87%
Streaming Platform: Disney+
Tim Federle developed the American mockumentary musical drama television series High School Musical: The Musical: The Series for Disney+, drawing inspiration from the High School Musical film series.
"High School Musical: The Musical: The Series" introduces members of the drama club and their faculty advisors as they prepare for the opening night of the musicals they stage.
The series is set at East High School. As these teenagers learn the transformational power that only high school theater can offer, new romances bloom, old friendships are stretched to the breaking point as new ones are forged, rivalries erupt, and lives are transformed for good.
21. Last Summer
Director: Frank Perry
Writer: Eleanor Perry
Cast: Catherine Burns, Barbara Hershey, Bruce Davison, and Richard Thomas
IMDb Rating: 6.9
Rotten Tomatoes: 78%
Streaming Platform: Prime Video
Dan and Peter are two young people going on a massive vacation to Fire Island. They end up making friends with a girl named Sandy.
Sandy discovers an injured seagull lying on the beach. She wants to help it at all costs.
While the three friends take care of the seagull, they unlock new adventures in their lives, which include marijuana, alcohol, and their sexuality.
They also meet a shy girl named Rhoda, whose mother died in a car accident. This 1969 young adult movie is full of fun and madness that will entertain you all day.
20. The Kissing Booth
Director: Vince Marcello
Writer: Vince Marcello
Cast: Joey King, Joel Courtney, Jacob Elordi
IMDb Rating: 5.9
Rotten Tomatoes: 15%
Streaming Platform: Netflix
Elle Evans and Lee Flynn have known each other since they were babies. Elle was 11 years old when her mother got sick and died three years later. She has a crush on Lee's brother, Noah, which only gets more substantial, but she tries to hide it.
Elle has to wear a tiny skirt on the first day of her junior year of high school. When Tuppen, another student, touches her inappropriately, Noah fights with him. All three of them get detention, and Tuppen says he's sorry.
Later, Elle agrees to go out with Tuppen, but he doesn't show up. Noah tells everyone not to try to get close to Elle after several things happened.
Poor Elle is in a massive dilemma between the dreamy boyfriend, Noah, or Tuppen. Whose heart will Elle break in the final episodes of The Kissing Booth trilogy? This love triangle is so hard to miss!
19. To All the Boys I have Loved Before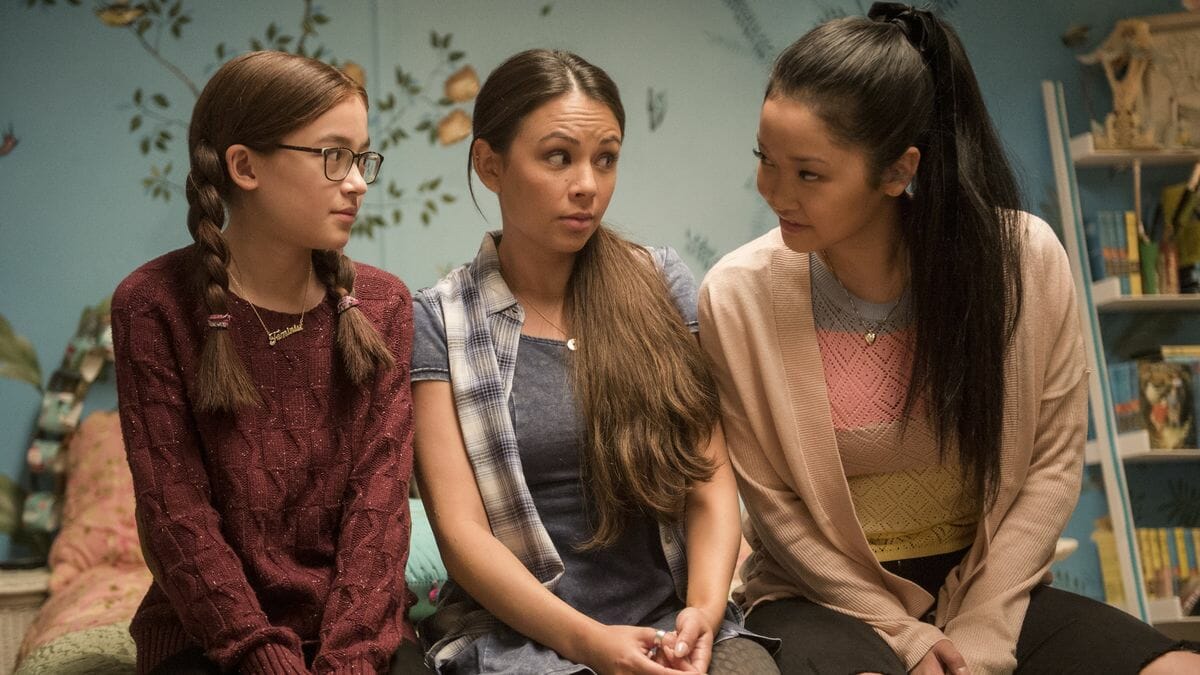 Director: Susan Johnson
Writer: Sofia Alvarez
Cast: Lana Condor, Noah Centineo, Janel Parrish
IMDb Rating: 7
Rotten Tomatoes: 96%
Streaming Platform: Netflix
This movie trilogy has everyone's heart as this is one of the most popular romantic drama movies on Netflix. Who doesn't want to see an extremely introverted girl falling for the most popular guy in school?
Their relationship starts with the letter she wrote years back when she had an extreme crush on him. This sweet and flavorful love story is a must-watch romantic comedy to make your day much more entertaining.
18. Atypical
Creator: Robia Rashid
Cast: Jennifer Jason Leigh; Keir Gilchrist; Brigette Lundy-Paine; Amy Okuda; Michael Rapaport
IMDb Rating: 8.3
Rotten Tomatoes: 87%
Streaming Platform: Netflix
This comedy teen drama series revolves around a teenager named Sam who is determined to look for romance even after dealing with a disability known as the autism spectrum for years.
Sam starts dating as he desperately wants to find the love of his life. His mom has her life-changing moments when Sam gets more and more independent in life.
Read More: 11 Best Shows Like The Last Kingdom On Netflix
17. Dash & Lily
Creator: Joe Tracz
Cast: Austin Abrams; Midori Francis; Dante Brown; Troy Iwata
IMDb Rating: 7.4
Rotten Tomatoes: 100%
Streaming Platform: Netflix
This Christmas holiday romance revolves around the cynical dash and optimistic Lily as they exchange dares, dreams, and desires with each other through a notebook.
Lily is one of the most relatable characters I have ever encountered in any teen drama series.
Lily talks about how crucial it is when things are not going your way. She is not like most teenagers who lose hope in the initial stages of their life. She is truly one of a kind.
16. Looking For Alaska
Creator: Josh Schwartz
Cast: Charlie Plummer, Kristine Froseth, Denny Love, Jay Lee
IMDb Rating: 8
Rotten Tomatoes: 91%
Streaming Platform: Hulu
Looking for Alaska is a fascinating romantic tale about a newcomer in a boarding school who falls in love with a pleasing young female student.
This teen romance movie will surely be your guilty pleasure once you realize this love story is heartwarming!
Looking For Alaska is the best choice to instantly switch to after watching Summer I Turned Pretty. This show wins at its incredible performances of the talented cast members that made this a truly unforgettable ride.
15. Love, Victor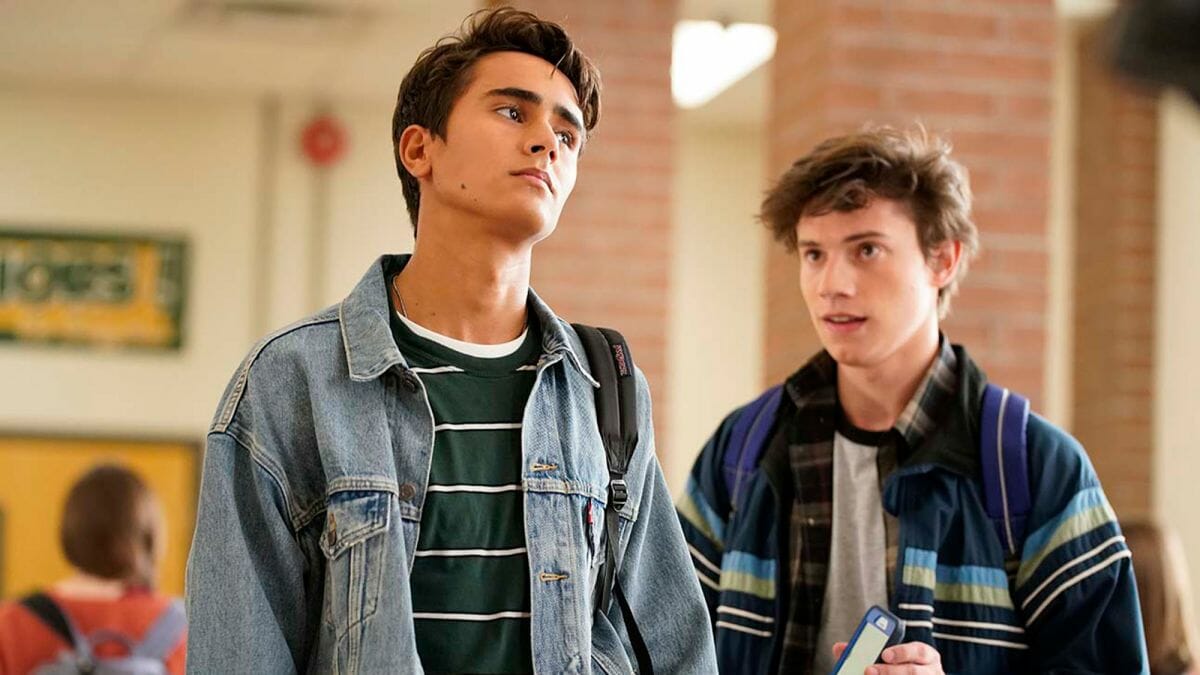 Creator: Isaac Aptaker & Elizabeth Berger
Cast: Michael Cimino, Rachel Hilson, Anthony Turpel, Bebe Wood
IMDb Rating: 8
Rotten Tomatoes: 91%
Streaming Platform: Hulu
A new student at Creekwood High School seems a lot different than all the other students at school.
Catch Victor on his fascinating journey of self-discovery, family drama, sexual orientation, and struggle to keep up in the new city.
14. Outer Banks 
Creators: Josh Pate; Jonas Pate; Shannon Burke
Cast: Chase Stokes, Madelyn Cline, Madison Bailey, Jonathan Daviss
IMDb Rating: 7.5
Rotten Tomatoes: 78%
Streaming Platform: Netflix
This drama series revolves around a group of best friends who set out to find the legendary treasure connected with a major mystery.
13. Sex Education
Creator: Laurie Nunn
Cast: Asa Butterfield, Gillian Anderson, Ncuti Gatwa
IMDb Rating: 8.4
Rotten Tomatoes: 95%
Streaming Platform: Netflix
Sex Education is an exciting series about a young boy and her mother, who works as a sex therapist, working together to create a sex therapy clinic on the school premises.
This is one of the most popular shows, like Summer I Turned Pretty, which teaches much about sex education. Everyone needs to check out this show at least once in their lifetime.
12. Surviving Summer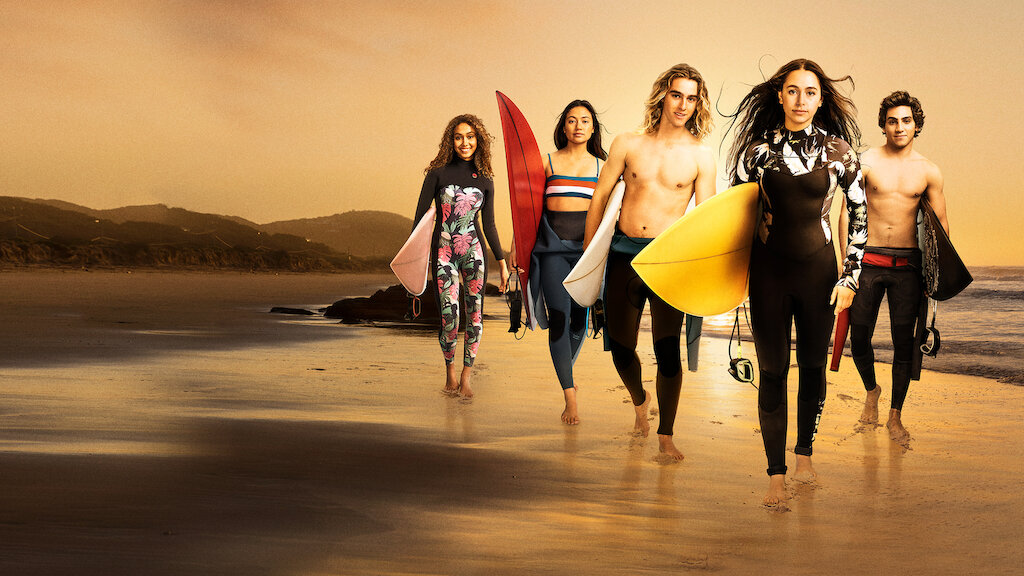 Creators: Josh Mapleston, Joanna Werner
Cast: Kai Lewins, Sky Katz, Lilliana Bowrey
IMDb Rating: 6.3
Rotten Tomatoes: no ratings yet
Streaming Platform: Netflix
This Australian teen drama series is one of the best shows, like the Summer I Turned Pretty.
The series revolves around an aggressive teenager named Summer Torres, who is sent to live with his family and friends in a small town called Shorehaven. Catch Summer falling on the city and people.
11. Dickinson


Creator: Alena Smith
Cast: Hailee Steinfeld, Adrian Enscoe, Anna Baryshnikov
IMDb Rating: 7.7
Rotten Tomatoes: 92%
Streaming Platform: Apple TV+
A show about the poet Emily Dickinson, who resembled a spinster whom you studied in high school? Where she is a rebellious young woman?
Starring pop star and Oscar nominee Hailee Steinfeld? Is this a Riverdale imitation? Another victim of the big, horny-industrial complex of television?

It looks at issues like sexual identity, gender roles, and artistic expression while also giving insight into the social and political environment of the day.
10. All American


Creator: April Blair
Cast: Daniel Ezra, Samantha Logan, Michael Evans Behling
IMDb Rating: 7.7
Rotten Tomatoes: NA%
Streaming Platform: Netflix, Vudu, Prime Video, Apple TV
One of the most watched and cherished series is All American.
Spencer Paysinger, a real-life NFL linebacker who participated in the school's multicultural program as a teen by playing football at Beverly Hills High, served as the inspiration and loose basis for the fictional character All American.
Before being scouted by the Beverly Hills High coach, Paysinger was born and raised in South Central Los Angeles. All American was chosen by The CW in 2017 after Paysinger suggested the idea.
9. The Sex Lives Of College Girls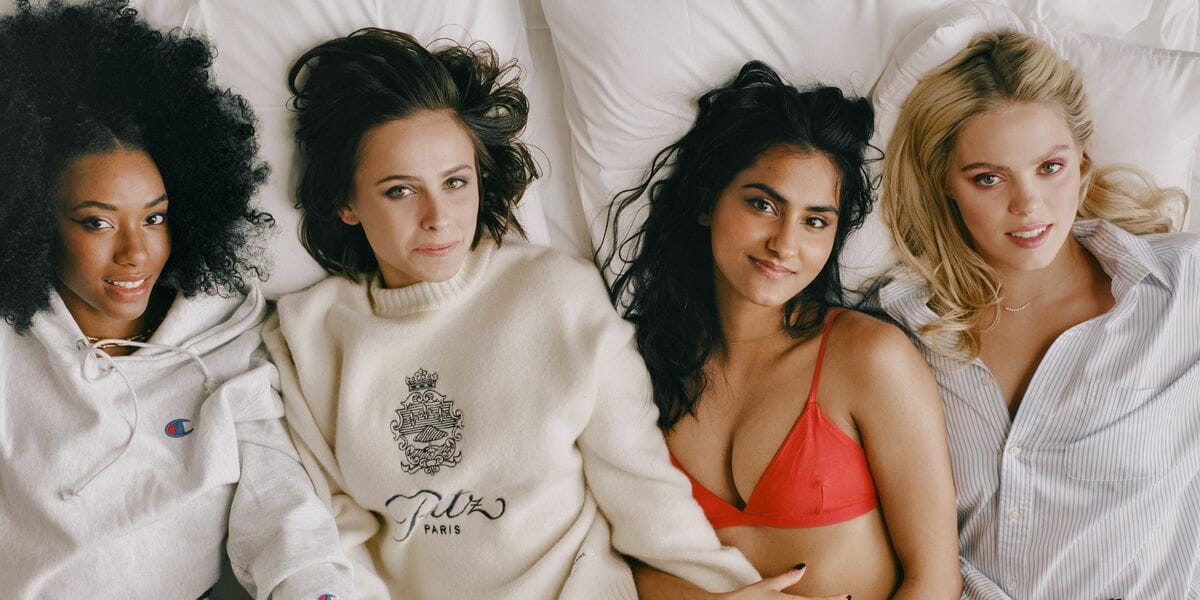 Creators: Mindy Kaling & Justin Noble
Cast: Pauline Chalamet, Amrit Kaur, Reneé Rapp
IMDb Rating: 7.7
Rotten Tomatoes: 97%
Streaming Platform: HBO Max
These freshmen girls from Essex College are a bit more aggressive than most girls.
These sexually active girls will bless you with much-needed drama and entertainment with their oh-so-happening lives. This show is among the top favorites of Summer I Turned Pretty fans.
8. The Wilds
Cast: Sophia Ali, Shannon Berry, Jenna Clause
IMDb Rating: 7.2
Rotten Tomatoes: 87%
Streaming Platform: Prime Video
The Wilds is a thrilling young adult drama series that follows a bunch of teenage girls who need to survive on an abandoned island after a plane crash.
The more significant twists are sure to amaze you. It is almost surprising how these young lives exist in the wilds, just like Summer I Turned Pretty.
7. One Tree Hill 
Creator: Mark Schwahn
Cast: Chad Michael Murray, James Lafferty
IMDb Rating: 7.7
Streaming Platform: Hulu
One Tree Hill is a heartwarming series that follows the life of two half-brothers, Nathan and Lucas, who bond over football in a small town located in North Carolina.
This series provides you with the best kind of entertainment, just like Summer I Turned Pretty.
6. 13 Reasons Why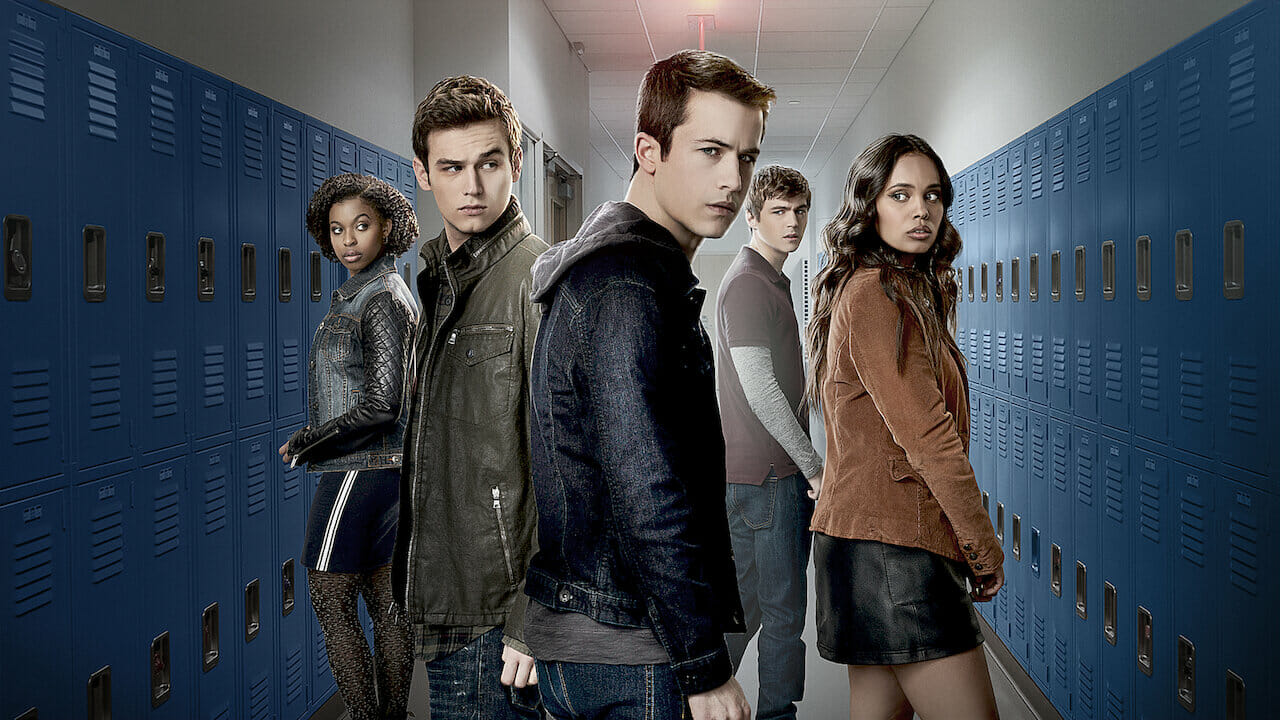 Director: Brian Yorkey
Cast: Dylan Minnette, Katherine Langford, Christian Navarro
IMDb Rating: 7.5
Rotten Tomatoes: 35%
Streaming Platform: Netflix
13 Reasons Why is a psychological drama series that revolves around Clay, who is determined to uncover the true story that forced her classmate to end her life.
This series is very similar to The Summer I Turned Pretty, considering the thrill 13 Reasons Why has to offer.
5. Gossip Girl 
Creator: Josh Schwartz, Stephanie Savage
Cast: Blake Lively, Leighton Meester, Penn Badgley, Chace Crawford
IMDb Rating: 7.4
Rotten Tomatoes: 84%
Streaming Platform: Prime Video
Gossip Girl has the kind of drama and entertainment you have always craved. The sizzling chemistries have made this series much spicier than you can imagine. If you are craving a whole entertainment package like Summer I Turned Pretty, then this is the perfect show for you.
4. Ginny & Georgia


Creator: Sarah Lampert
Cast: Brianne Howey, Antonia Gentry, Felix Mallard
IMDb Rating: 7.5
Rotten Tomatoes: 64%
Streaming Platform: Netflix
Is anyone up for another love triangle? When "Ginny & Georgia" opens, Ginny, her mother Georgia, brother Austin, and have been bouncing around from city to city but finally appear to be settling down in their most recent house in Massachusetts.
Suddenly, Ginny has pals and is conflicted between two boys. The reality of who her mother is and what she is capable of hits her just as she starts to feel like she can be a teen again.
3. On My Block

Creator: Lauren Iungerich, Ed Gonzalez, Jeremy Haft
Cast: Sierra Capri, Jason Genao, Brett Gray, Diego Tinoco, Jessica Garcia
IMDb Rating: 7.9
Rotten Tomatoes: 93%
Streaming Platform: Netflix
The coming-of-age comedy series "Freeridge," a spin-off of "On My Block," centers on the conflict between two siblings. A curse that has brought misfortune into their life has been released by the siblings and their friends. There are eight episodes in total.
It is a coming-of-age tale about four intelligent, street-smart friends navigating high school in harsh South Central Los Angeles while attempting to get their friend out of a gang and experiencing the transformation of friendship into something more.
2. One of Us Is Lying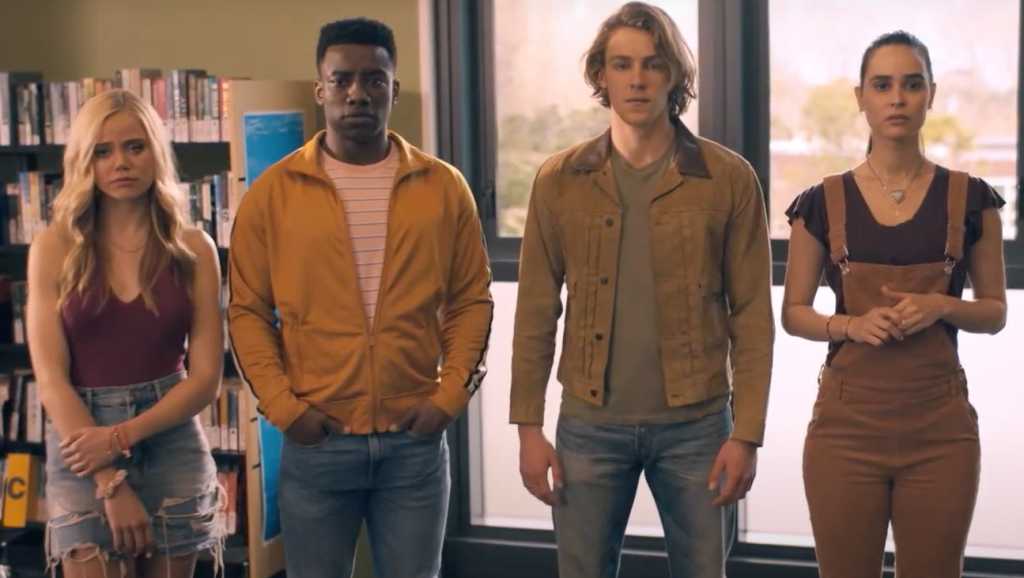 Creator: Erica Saleh
Cast: Annalisa Cochrane, Chibuikem Uche, Marianly Tejada, Cooper van Grootel
IMDb Rating: 6.9
Rotten Tomatoes: 89%
Streaming Platform: Netflix
This mystery drama series will surely keep you glued to the screen for hours because of the kind of thrill and suspense this series will render.
The series follows four people who belong to different backgrounds. They are made to face the detention, but one mysteriously dies at the end.
1. Summertime
Creators: Mirko Cetrangolo, Anita Rivaroli
Cast: Coco Rebecca Edogamhe; Ludovico Tersigni; Amanda Campana; Andrea Lattanzi
IMDb Rating: 6.1
Rotten Tomatoes: No ratings yet
Streaming Platform: Netflix
Summertime is a fascinating, heartfelt story about a young girl named Summer. Her dream resembles a lot of that of a traveler: to pack your bag and never return.
She dreams of abandoning her small town and exploring the whole world. She meets the motorcyclist named Ale, and they instantly fall for each other. This modern-day love story will surely make you remember Summer I Turned Pretty.
Conclusion
We sincerely hope these incredible shows, which are similar to the popular show Summer I Turned Pretty, live up to your expectations.