Are you ready to dive into the enchanting world of Miraculous Ladybug? Look no further as we present to you an enthralling compilation of the very best Miraculous Ladybug episodes. Brace yourself for a thrilling ride as we relive the most captivating moments, heartwarming stories, and incredible superhero feats that have made Miraculous Ladybug a beloved animated series. From battling supervillains to navigating teenage life, each episode is a testament to the magic and wonder that Miraculous Ladybug has brought to our screens.
With the fifth season released in the winter of '22, we can't get enough of these Miraculous Ladybug conversations! We have made a list of the twenty best Miraculous Ladybug Episodes to have aired: let us know which rankings you agree with and what changes you would make!
So grab your Miraculous, join Ladybug and Cat Noir, and let's embark on an extraordinary adventure through the 20 finest Miraculous Ladybug episodes ever created.
20. Catalyst (Heroes' Day – Part 1)
It's Paris's Heroes Day, and everyone should plan a meaningful deed for others. Marinette doesn't have time to prepare hers because she is preoccupied with her responsibilities as Ladybug. Marinette lies to her friends to avoid disappointing them by claiming that she hasn't prepared anything, but she is immediately overwhelmed by her own lying. Her horror has just begun…
Hawk Moth has transformed his aide Nathalie into Catalyst, a supervillain who will permit him to carry out the plot he's been hatching for a long time, a plan that ends in effectively defeating Ladybug and Cat Noir. Eventually, Catalyst succumbs, and our superheroes succeed in saving the day.
19. Gamer 2.0
Marinette is stressed out from making Jagged t-shirts for her friends, so she vows not to play video games until she finishes her work. This forces her to decline her parents' invitation to play with them. Meanwhile, Max is looking for someone to test a new game he's made, but all of his buddies are preoccupied. Max falls victim to Hawk Moth and is corrupted into Gamer 2.0 once more.
He kidnaps Parisians and compels Ladybug and Cat Noir to participate in a fighting game competition, including former Akumatized villains as playable characters. Cat Noir tells Ladybug to "have fun" as she realizes the damage tension has caused her. After defeating Hawk Moth, Marinette takes Max to her parents so they can playtest his game.
18. Guiltrip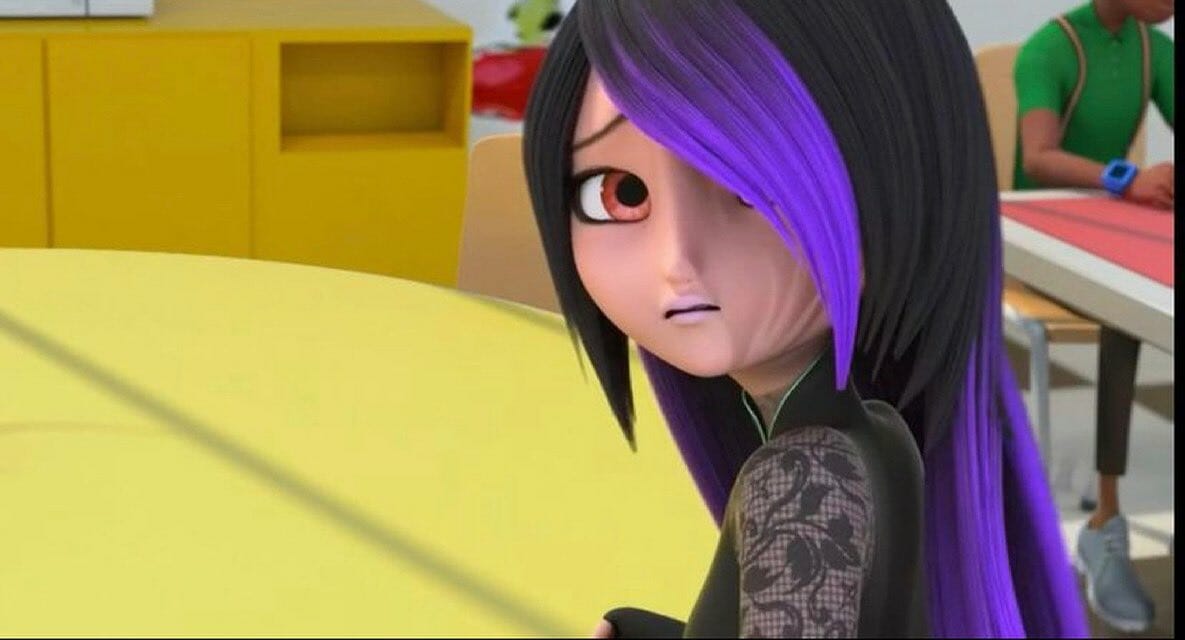 When Rose inexplicably vanishes in the middle of class, Juleka is obliged to reveal Rose's secret: that she suffers from a chronic illness. Despite her desire to be treated properly, everyone begins to treat Rose like a princess. Juleka is Akumatized into Reflekta once more as a result of her misdeeds, this time with the Sentimonster "Guiltrip," who causes individuals to wallow in their guilt and become copies of Reflekta. Ladybug, Cat Noir gives Rose the Pig Miraculous in order to defeat her, converting her into the superheroine "Pigella."
17. Truth
Marinette has been overwhelmed since becoming the new guardian of the Miraculous Box. She no longer sees her friends, has abandoned Cat Noir, and has missed all of her dates with Luka. Marinette detects Luka's suspicions, but she can't tell him that when she departs, it'll be to transform into Ladybug and save Paris. Luka is Akumatized into Truth, deeply saddened that Marinette doesn't trust him enough to disclose her secret to him. He not only wants to discover Marinette's secret… but also Ladybug and Cat Noir's secret for Shadow Moth, thanks to his Sentimonster, Pharo, a huge eye capable of forcing individuals to speak the truth! Ladybug's image is at stake here, so will they or won't they save the day?
16. Startrain
Marinette's class is going on a field trip to London, but she believes she won't be able to go because it would expose Paris to Hawk Moth. Master Fu bestows upon her the Horse Miraculous, which provides her the ability to teleport, allowing her to enjoy herself while still being able to return to Paris in the event of an emergency.
Max's mother, a train conductor who oversees the Star train, aspires to be an astronaut and has completed the necessary exams to get started. After a bungled effort to Akumatize Officer Roger, a rogue Akuma slips onto the train to London in Sabrina's large bag.
When Max's mother succumbs to anxieties while waiting for confirmation of her passing the test, the Akuma infects her and transforms her into a "Star train," which she then pilots into space. Gabriel is forced to rely on the heroes to save Adrien because the Akuma is beyond Hawk Moth's radius of impact.
Ladybug transforms Max into the superhero "Pegasus" by giving him the Horse Miraculous. The heroes transport the train back to Earth with his help, allowing Ladybug to purify the Akuma safely. Following that, Max's mother receives an e-mail stating she passed her exam, which she is overjoyed about.
15. Timetagger
Ladybug and Cat Noir are ambushed by "Timetagger," a supervillain rapper who has come from the future to grab their Miraculouses and has the ability to change history by sending people back in time. Due to their Miraculous running out of power, the two are forced to retire inside the museum to recharge. They run across Alix, who says that her family watch has sent them a message requesting that they destroy a monument in the museum.
Cat Noir accomplishes this by revealing a future Alix wielding the Rabbit Miraculous as the superheroine "Bunnyx." Timetagger, who is revealed to be the future Chris Lahiffe, is defeated by the three heroes working together. During the battle, Gabriel discovers that he'll eventually lose possession of the Butterfly Miraculous and will be replaced as Hawk Moth by someone else.
This is definitely among the best Miraculous Ladybug episodes in terms of thrill!
14. Glaciator
Episode 9 of Season 2, Glaciator, aired on January 14, 2018. Hawk Moth Akumatizes legendary Parisian ice cream maker André. ' Glaciator now transforms individuals into ice cream, which begins to melt! If Ladybug and Cat Noir are going to stop him, they can't afford cold feet, pun fully intended! In signature Miraculous style, Ladybug and Cat Noir must sweep in and defeat Hawk Moth.
13. Mayura (Heroes' Day – Part 2)
Episode 25 of Season 2 aired on November 18, 2018. With the help of a catalyst, Hawk Moth puts his horrible plan into action by reakumatizing many of his prior antagonists. Will Miraculous Ladybug and her squad of superheroes be able to win against Hawk Moth and his extraordinary army?
12. Kwamibuster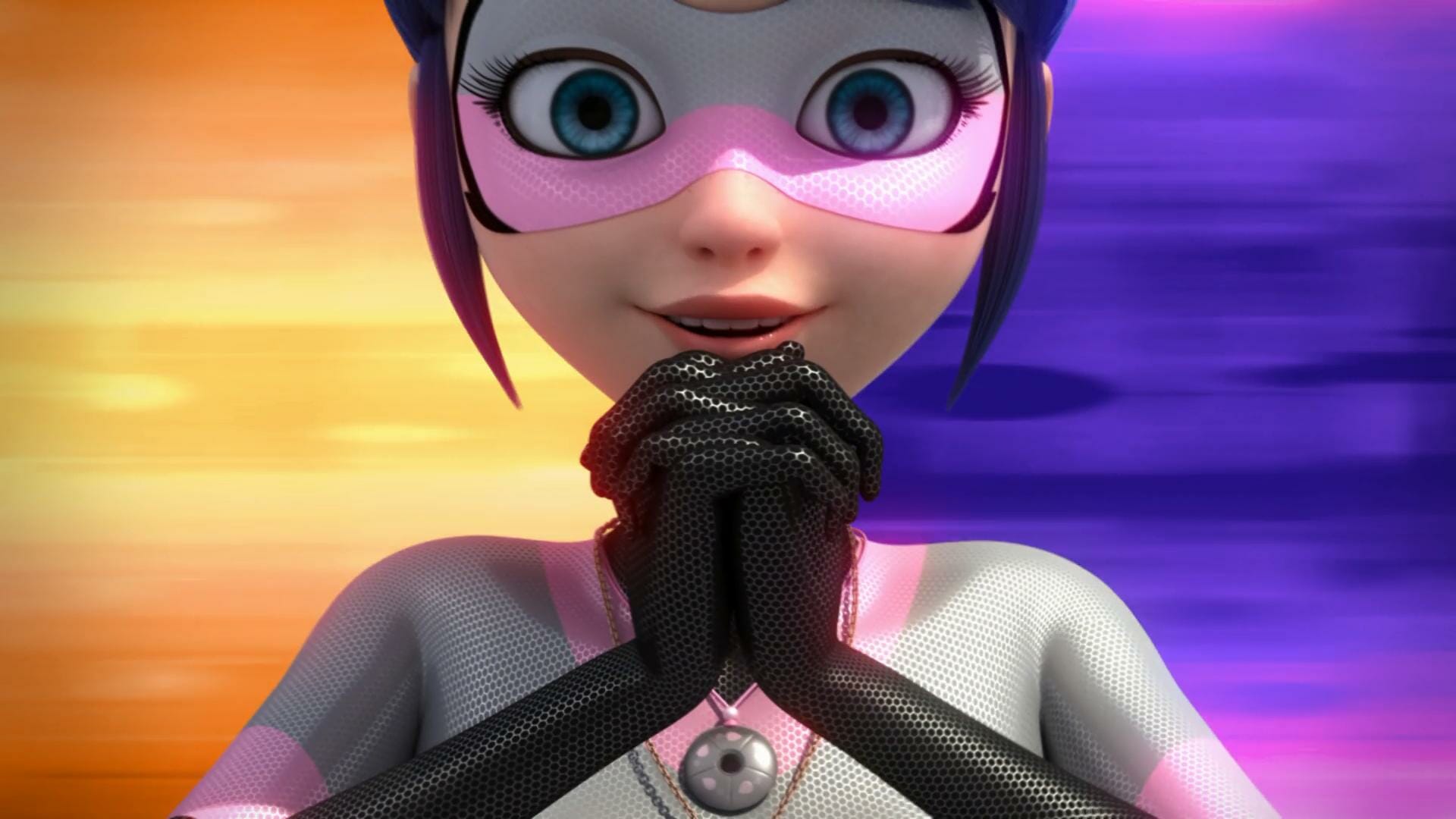 Episode 15 of Season 3 aired on October 27, 2019. Mrs. Mendeleiev is akumatized and transformed into Kwamibuster. She wants to capture Tikki and Plagg in order to show the rest of the world that these magical beings exist. Ladybug and Cat Noir must keep their secret hidden at any cost.
11. Queen Banana
Marinette's class is currently making a superhero film, with Zoé playing the lead. Envious of her half-sister, Chloé tries to take over the movie, demanding that she be cast as "Queen Banana," that she has her own banana automobile, and that the villain be a gigantic gorilla who shoots exploding bananas.
When her class refuses to comply with her requests, she is transformed into an actual "Queen Banana," equipped with a car and a gorilla Sentimonster dubbed "Banana Boom-Boom," all of whom have the ability to turn people into bananas. Ladybug offers Zoé the Bee Miraculous in order to vanquish her, converting her into the superheroine "Vesperia."
10. Ladybug
To turn Marinette's friends against her, Lila plants exam answers in Marinette's backpack, claims she has been shoved down a flight of stairs, and claims she stole a necklace from her. Principal Damocles falls for her falsehoods and expels Marinette. Hawk Moth senses the shock and anguish of everyone who trusted her and transformed Nathalie back into Catalyst so he can Akumatize the entire school in his Scarlet Moth form.
Under Scarlet Moth's orders, Marinette almost surrenders the Ladybug Miraculous, but Catalyst succumbs to tiredness caused by the Peacock Miraculous, distracting Scarlet Moth and canceling the procedure. As Marinette is forced to work in the bakery with her father, Lya sets out to prove her innocence. At the same time, Gabriel prohibits Nathalie from taking any further action to safeguard her health.
Nathalie sneaks behind Gabriel's back and creates a Sentimonster in Ladybug's image in order to deceive Cat Noir and obtain his Miraculous, but the real Ladybug arrives just in time. Ladybug and Cat Noir work together to defeat the false Ladybug atop the Arc de Triomphe, but Hawk Moth intervenes and flees with Mayura before they can expose her. Adrien then threatens Lila to prove Marinette's innocence, after which Marinette is permitted to return to school.
9. Miracle Queen (The Battle of the Miraculous – Part 2)
Miraculous Ladybug episode 26 of Season 3, Miracle Queen, aired on December 8, 2019. Hawk Moth transforms Chloé into Miracle Queen in order to carry out a deadly scheme. Will Ladybug and Cat Noir be able to get away from it? Among the miraculous tales of Ladybug, this one is a particular favorite among fans.
8. Lies
Adrien and Kagami's relationship starts to fall apart as Adrien is forced to cancel several of their dates in order to defend Paris as Cat Noir. When Adrien drops the lucky charm he received from Marinette, and Kagami discovers it, she confronts him about him possibly lying to her, which causes Shadow Moth to Akumatize her into "Lies," a ghost-like villain with the potential to freeze anybody who has ever lied. Ladybug and Cat Noir defeat her, but she informs Adrien that she can't trust or be with someone who has betrayed her, and the two break up.
7. Crocoduel
Episode 9 of Season 4 aired on August 29, 2021.
Marinette has avoided Luka by all means since their breakup since she favors Adrien, but her friends are suffering as a result of the circumstance. On Juleka's birthday, they resolve to assist the two in their conversation. Two people are Akumatized when the plot goes wrong.
6. Cat Blanc
Episode 21 of Season 3 aired on November 10, 2019.
Marinette must confront the repercussions of a catastrophic mistake by facing the last person she ever anticipated would be Akumatized. Adrien Agreste's first Akumatized form is Cat Blanc, a white cat-themed supervillain with the power of unlimited destruction. Let's just say that having to battle him isn't fun for Ladybug.
5. Optigami
Episode 10 of Season 4 aired on September 5th, 2021.
Gabriel and Nathalie have been following the temporary Miraculous bearers around with the spy camera Sentimonster "Optigami" since Chloé exposed their names in "Miracle Queen." Gabriel invites them all to a ceremony with Audrey Bourgeois, where he produces a Sentimonster duplicate of the show's moderator, Alec Cataldi, in order to stir Audrey up and convert her back into Style Queen. She defeats Kagami, Chloé, Max, Luka, Kim, and Nino, but Marinette and Adrien are confined in an elevator together and refuse to morph in front of each other.
4. Rocketear
Episode 12 of Season 4 aired on September 19, 2021. It's tough to keep secrets, and to keep one's true identity hidden is a real task, as Alya is about to discover. When she is forced to lie to Nino, Alya feels confused and ends up convincing Nino that she loves Cat Noir. Shadow Moth senses Nino's sadness, so he summons an Akuma and sends it after him.
It Akumatizes Nino's glasses, transforming him into Rocketear, a sad and spiteful supervillain with tears capable of destroying objects who seek vengeance on Cat Noir. Of course, Shadow Moth will take advantage of the circumstance. Ladybug's role as Guardian of Miraculous necessitates her to make difficult decisions that impact others around her; however, not everyone is ready to endure permanent hiding as she does.
3. Oblivio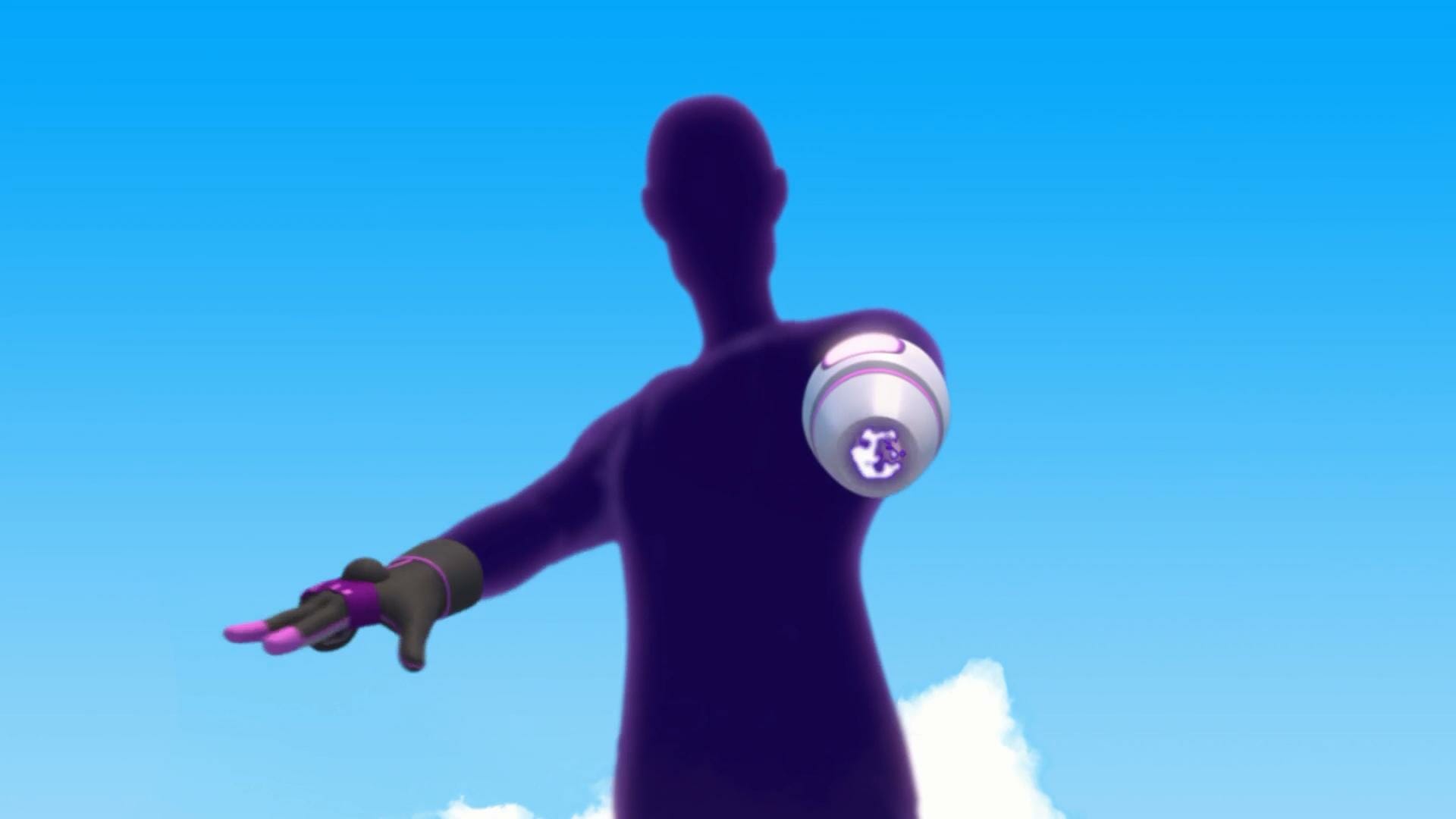 Episode 7 of Season 3, Oblivio, aired on May 26th, 2019.
Ladybug and Cat Noir have lost their memories, and a masked assailant is stalking the streets of Paris. Will our amnesiac heroes be able to vanquish Oblivio and erase his memory? Adrien crafts a cardboard Cat Noir disguise. On the roof, Ladybug encounters the enemy and defends herself. She discovers how the Miraculous improves physical powers and is quickly pursued by Oblivio before falling from the building and rescuing herself with her yo-yo.
2. Wishmaker
Episode 14 of Season 4 aired on October 3, 2021.
It is Career Week at our heroes' school. A supervillain arrives in Paris and disrupts Adrien and Marinette's attempts to ponder their futures by turning people's childhood dreams into nightmares. Alec was Akumatized into Wishmaker by Shadow Moth in the Miraculous Ladybug episode "Wishmaker," when he came to regret his life choices and not fulfilling his boyhood goal. It is now up to the Ladybug-Cat Noir to set things right.
1. Gang of Secrets
Episode 3 of Season 4 aired on April 25, 2021.
Marinette becomes overcome by her need to maintain secrets from the people she cares about in order to protect them from harm. Worried that Marinette will keep her feelings about Adrien and Luka hidden from them, Alya, Juleka, Rose, Alix, and Mylène visit her at home to talk and give her a friendship bracelet made of beads.
Still, they accidentally discover the Miracle Box, forcing her to lash out at them and declare that they are no longer her friends. Shadow Moth akumatizes Alya, Juleka, Rose, Alix, and Mylène, transforming them back into Lady Wi-Fi, Reflekta, Princess Fragrance, Timebreaker, and Horrificator, forming the "Gang of Secrets." After successfully assisting Alya in rejecting Shadow Moth's control, Ladybug recruits her as Rena Rouge to aid in the defeat of the other characters.
Marinette reconciles with her pals following the victory and then eventually admits to Alya that she is Ladybug.