The latest sports biopic named American Underdog has been directed by brother duo Andrew Erwin and Jon Erwin. The latter has also penned the story along with David Aaron Cohen and Jon Gunn. Starring Zachary Levi, Anna Paquin, Dennis Quaid and others, the movie has been produced by director brothers and Kevin Downes.
The movie earlier had its release set for December last year, but it made its way on Christmas this year due to pandemic-associated delays. The movie is being enjoyed by the audience with a 75% rating on Rotten Tomatoes and a score of 52/100 on Metacritic.
What are Fans Talking About After Watching American Underdog?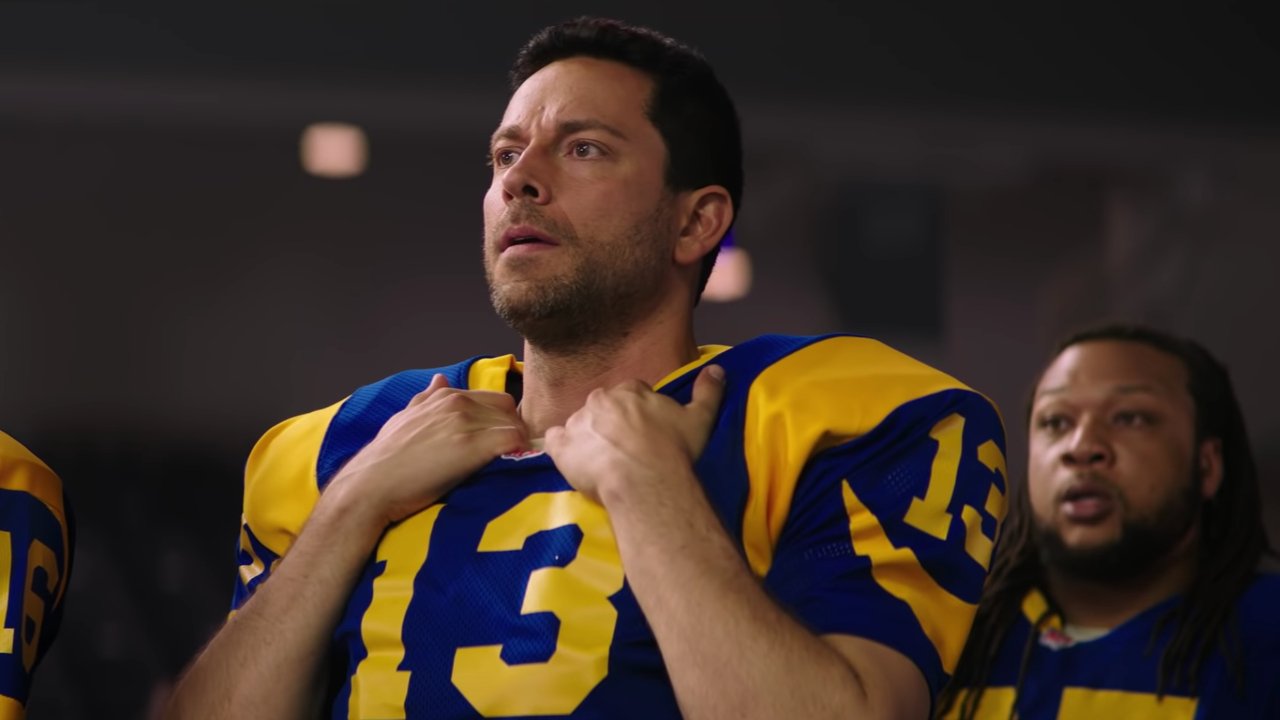 The American Underdog tries to strike a balance between being a romantic drama movie and a sports biopic. However, this portrayal has effectively been showcased on the screen, and fans have loved it overall with the affectionate it has been made, despite football being just a small part of it.
The fans have liked the portrayal of romance by Zachary Levi, and Anna Paquin in the movie as their performance seems promising, especially pulling the story when it tires down. But many believed that the movie seemed to have lacked to give a defined inside look as to how did Warner manage to enter into the football institution.
Overall the movie was regarded to be a good watchable narrative but nothing more of a picture book version of a more complex and intricate story.
What is American Underdog About?
The premise of American Underdog follows the journey of Kurt Warner. He started as a helper at the local grocery store to become the National Football League MVP and the Hall of Fame quarterback. The movie is an inspirational one, showing Kurt facing many downfalls and setbacks before eventually getting fame and success.
His wife, Brenda, essays a key role in his success and his coach, family, and teammates that helped him regain courage despite thinking of giving up on his dreams. Then only a champion is made that we till this day remember.
Is it Worth Watching?
American Underdog will be a treat for Kurt Warner avid fans, but those who are more interested in a good sports movie will also not find it that disappointing. The leads have managed to carve their spot well, and the story has been decently told. Trying to make a bridge between the typical mainstream movies and faith-based ones, Andrew Erwin and Jon Erwin, the director sibling, have successfully made it happen.
This tale of hardships, failure, success, love, and friendship set in a sports backdrop will keep you hooked. Thus, we definitely recommend you to give this one watch as it will surely have this sweet little spot in your heart!
Where to Watch American Underdog?
The movie made its way to the big screens on December 25 this year. Hence, it can be watched in theatres and is not available to stream anywhere else. But it can be assumed that post it's a theatrical run window, it can become available on various VOD platforms like Amazon Prime Video, YouTube, Google Play Movies, Microsoft Store and others, but when will it be, we don't know as of now.