Overwatch is a 2016 released multiplayer gameplay. Blizzard Entertainment has created this first-person shooter game. In this game, the players have to team up in two teams with six players each. After that, the gamers have to choose the characters they will portray in the gameplay. Those characters will be titled "heroes".
The game will provide the unique abilities of the respective heroes with their weapons. In the entire gameplay, the players have to do teamwork on the given map for a limited period. Jeff Kaplan, Chris Metzen and Aaron Keller are the directors of this gameplay. However, Jeremy Craig, Michael Elliott and Scott Mercer are behind the background set-up and designs.
In May 2016 the makers released Overwatch on PlayStation 4, Xbox One, and Microsoft Windows. Later in October 2019, it also came out on Nintendo Switch. However, after a gap of 2 years, the game finally arrived in the Xbox Series X and Series S.
Here is the list of the characters the gamers preferred from the gameplay Overwatch.
20. Mercy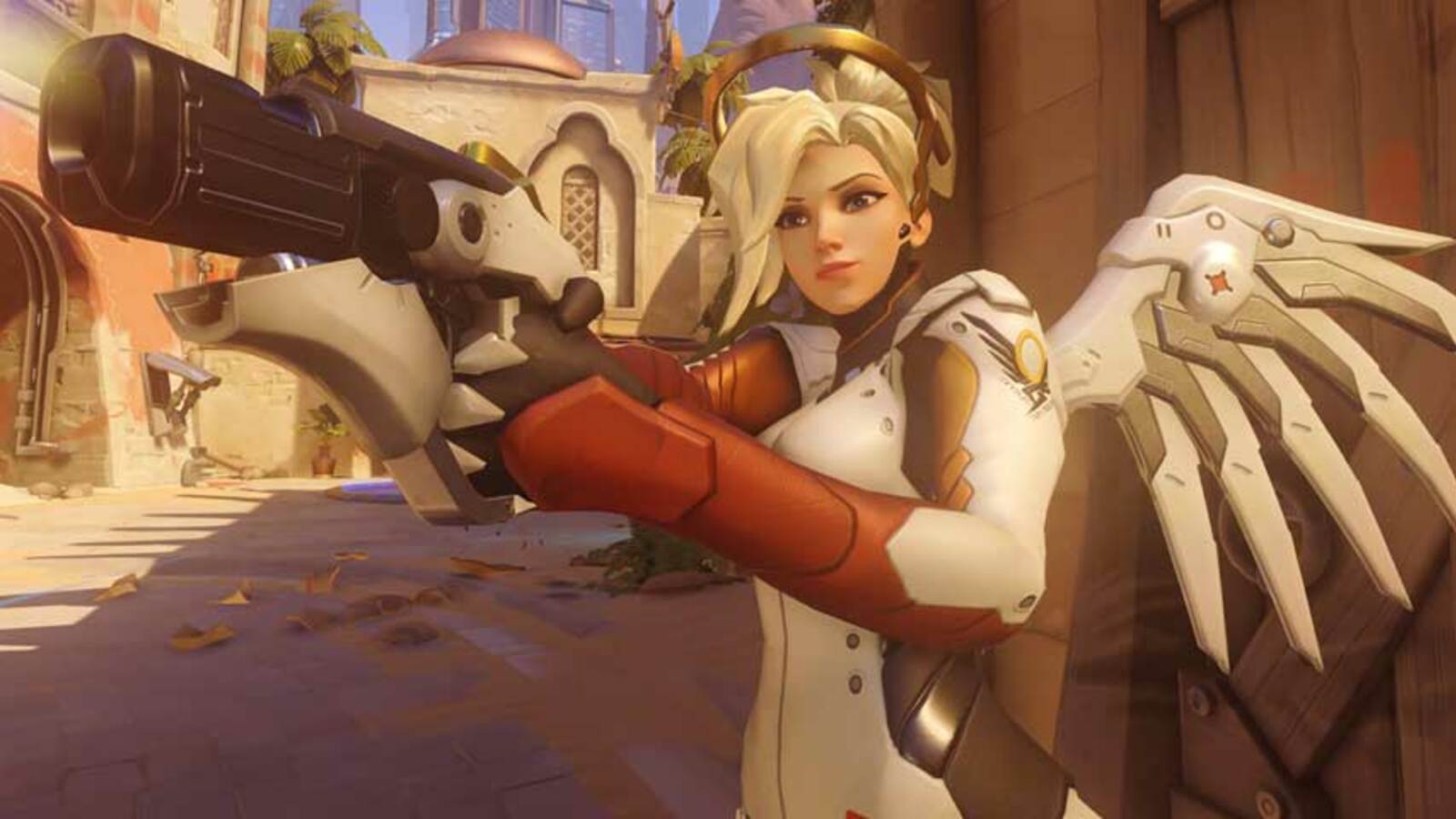 Voiced by: Lucie Pohl
Mercy is one of the most prominent supporting characters of Overwatch. In the gameplay, she appeared with feathery wings, a healing stream, and a pistol. She supports the entire team by giving them medical assistance.
Mercy's character is to heal and rejuvenate broken and fallen teammates. Along with these abilities, she has a texture of judgment in her professional and competitive play.
This team healer can see the colored ghost images of her teammates. However, in this gameplay, she has been provided primary weapons like the "Caduceus Staff" and "Caduceus Blaster."
19. Soldier 76
Voiced by: Roberto Draghetti
Soldier: 76 appears to be one of the best Overwatch heroes. This best hero has a passive ability like Sprint, which means he can run forward with no time limit or cooldown period. Along with this, he also has the  Tactical Visor ability.
This ability can automatically track down nearby enemies through his rifle within a brief period and deal massive damage. Nonetheless, this overwatch character has earned more attention as its makers have portrayed him as openly gay.
The players appreciate this kind of thought process and positivity. They have always shown their interest and sincerity for the developers to have put forward such a character in such gameplay.
18. Baptiste
Voiced by: Benz Antoine
Baptiste is the support hero of Overwatch with ultimate ability. He installed various experimental devices which helped support the Confederates. Additionally, the devices are a kind of threat to his enemy team. However, Jean-Baptiste Augustin has been termed a "combat medic."
Consequently, he joined the military group called the Caribbean Coalition to fight against his situation in the omnic crisis. Additionally, he also gained a feeling of satisfaction when he helped someone. The heroic nature of Baptiste assisted him in his progress in life after the crisis.
17. Junkrat
Voiced by: Christopher L. Parson
Jamison Junkrat Fawkes is one of the notable characters in Overwatch who falls under the Damage genre with damage abilities. This character in Overwatch is very much fond of explosions and destruction. This hero also has a defense mechanism and has specialization in this area.
Along with this, he can trap and place bombs in several places, ensuring their power and immense capability of it. However, the explosives guarantee to end anyone who steps in it. With destruction, Junkrat also can defend himself. His proficiency to trap someone in a place is one of his ultimate abilities, which he uses against opposing teams like Tracer, Winston, and others.
16. Hanzo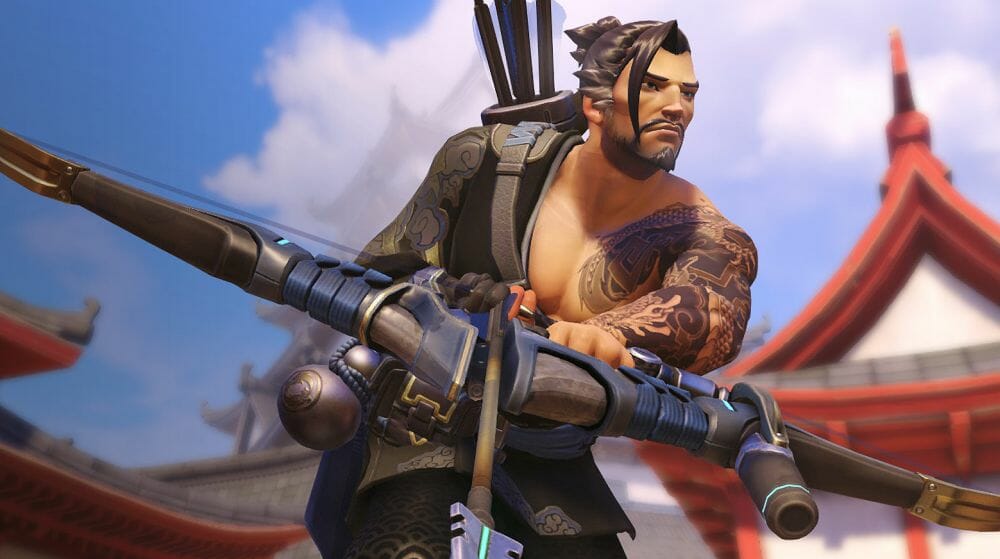 Voiced by: Paul Nakauchi
Hanzo Shimada is the eldest brother of Genji and one of the most capable characters in the Overwatch community. Both the brothers are from the Shimada clan. In this game mode, he is one of the damaged identities.
Hanzo has some outstanding abilities, like rapidly firing arrows at his targets along with plummeting toward his targeted enemy players. In the backstory of this Japanese fictional character castigated his family and left them after he was forced to kill his brother Genji.
However, after this incident, he left his fallen teammate and escaped to explore the world.
15. Brigitte
Voiced by: Matilda Smedius
Brigitte can be headed as one of the best Overwatch team heroes specializing in armor. She has the ultimate ability to throw Repair Packs to restore her teammates. Swing toward the appropriate or several targets and attacking the enemies is one of her noticeable capacities.
However, the Barrier Shield protected her with Sh, yield Bash when she began her battling journey. Precisely, she has a lot of knowledge about machines and their relative parts.
She is the youngest born to Torbjörn and his wife, Ingrid. Because of spending more time in her father's workshop, Brigitte became more sensible about machinery.
14. Mei
Voiced by: Elise Zhang
Mei-Ling Zhou, AKA Mei, is one of the main protagonists of Overwatch. Mei is known for her fighting skills to save the world on its own. However, she is an original agent of Overwatch. After the dangerous storm hit Mei's working station in Antarctica, she was converted into cryostasis.
As a result, she didn't wake up till nine years, and after awakening, she found out about a broken Overwatch team. Later after Winston assembled every piece of the group, Mei again rejoined the group. Mei can be termed as a kind-hearted person who hates bullying people.
Moreover, she is a compact pack of positive vibes and carries the zeal to save the globe by herself for future generations.
13. Moira
Voiced by: Genevieve O'Reilly
Moira O' Deorain is the notable support character of the Overwatch tier list, commonly known as Moira. She is a healer who can regain her capacities after ending her enemies. Biotic Grasp is her primary weapon which she uses for healing her teammates.
Moira mainly drains the opponent's health to rejuvenate her supporters in a cone using the Grasp. Moira's skill can be titled as Fade, as she can travel to an invisible distance.
She also has a Biotic Orb, a sphere that can bounce and deal massive damage to the enemies establishing the players.
12. Bastion
Voiced by: Chris Metzen
Bastion is one of the best heroes with two main fighting forms. The primary one is the mobile bipedal, incorporated with a sub-machine gun. The second form is just the opposite of the first one, which depicts the immobile turret genre of Bastion.
These two forms make Bastion different from others, and he takes full advantage of his capacity to defeat his enemies.
However, Bastion also grabs a lot of attention from gamers because of its reconfiguration ability which puts it into a dormant turret gun. Moreover, when he loses its damage output in the tank form, he gets more crowd control ability. This aspect of him was a more significant and dangerous explosion of Bastion's rivals.
11. Pharah
Voiced by: Jen Cohn
Pharah falls under the Damage hero category in Overwatch. She has excellent aerial motion abilities and seems disabled while staying on the ground. Pharah is mainly known for her Rocket Launcher, which can cause incredible damage.
However, her Jump Jet helped her to swing shortly in the air. It also helps her to save from angle attacks during the fight and allows Pharah to establish her settled position. Pharah's ultimate abilities can work as a significant threat to the enemies. She is well known for her unexpecting plotting position for her enemies in the battleground.
10. Lucio
Voiced by: Jonny Cruz
Lucio is the supportive hero of Overwatch. However, he needs an excellent environmental background to show his abilities. Nonetheless, his central work is participating on the battlefield and fighting against the enemies by saving his supporters.
During this protection period, he always comes up with a weird and aggressive push with the help of his sound barrier. Lucio can quickly get off the battleground using his Amped Up speed aura and Soundwave's knockback effect. Lucio's damage output is much less than Ana's or Mercy's because he does not have a high single-targeted capacity.
9. Genji
Voiced by: Gaku Space
Genji is the known character of Overwatch and the youngest born of the dictator of the Shimada ninja clan. He does not have much curiosity about his family and their business. However, Genji likes to participate in his ninja training process. Despite having so much talent, he spends most of his time being a playboy.
Nonetheless, his carefree lifestyle is not appreciated by the members of his clan, but his father is always there to protect him. Genji's elder brother, Hanzo, tried to make his younger one responsible, but different thoughts of the brothers led to terrible violence in the clan. However, this violence ended with taking off Genji's life.
8. Doomfist
Voiced by : Sahr Ngaujah
Doomfist is one of the damaged characters in Overwatch. Of his fighting abilities, the gamers recognize him by targeting his enemies. Rocket Punch is one of the notable abilities. In this capacity, he can instantly kill the destructive identities by smashing them against the wall.
Doom Fist is a high-risk hero who can knock down his enemies by pointing them through high targets. Hand Cannon is Doomfist's important weapon to pull enemies and several attacking tanks.
7. Ashe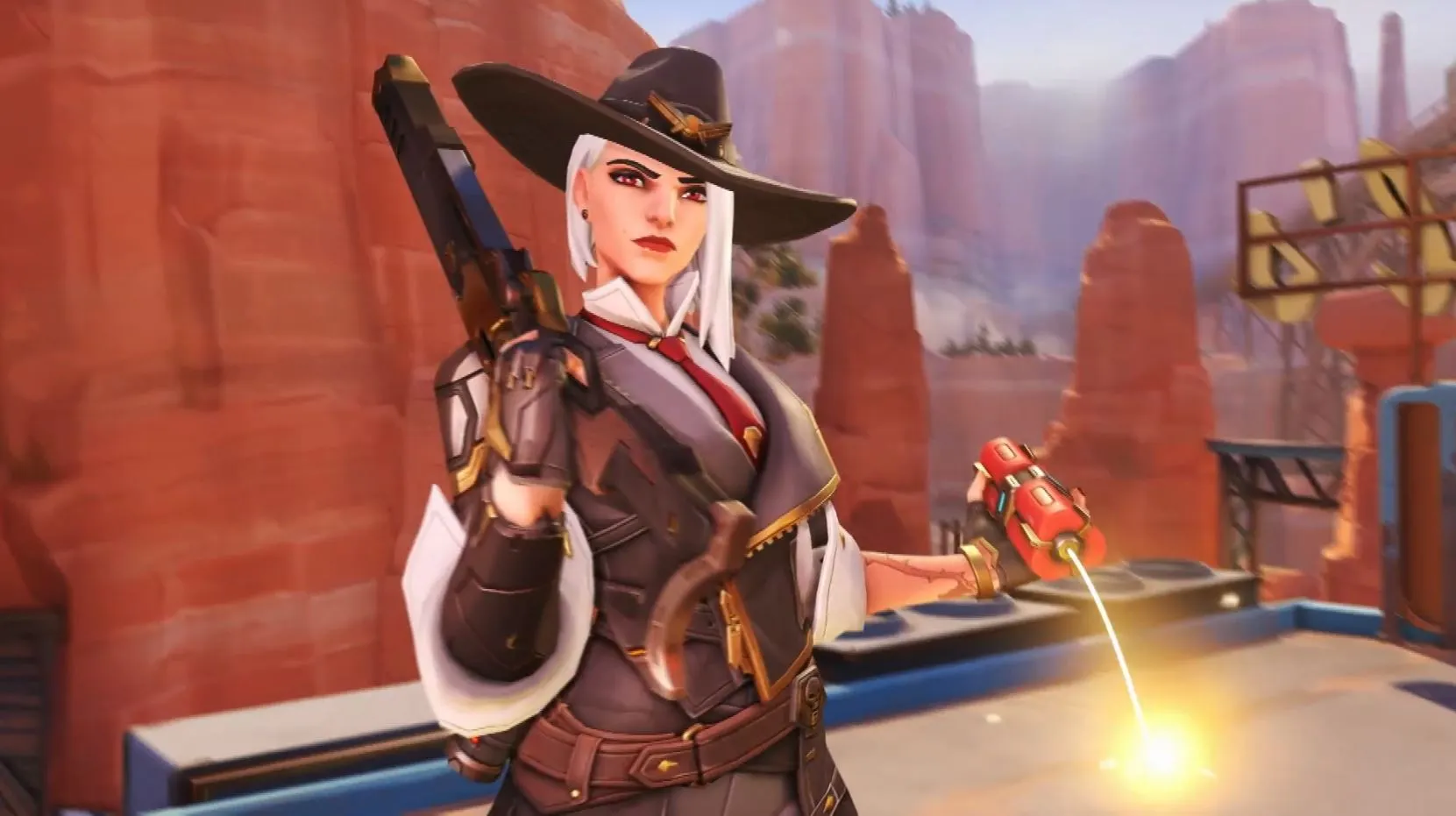 Voiced by: Jennifer Hale
Ashe is a hero of Overwatch with a unique ability and high mobility. She is mainly known for her weapon named The Viper. This weapon is powerful as it helps the players use it to settle the A.D.S. (aim-down-sight). Along with his, Dynamite is one of the capacities generally used to space working stations with average damage within a particular area.
However, her ultimate ability is the omnic sidekick B.O.B. In this, the player can knock the enemies without touching the ground. Ashe's most of abilities need good follow to acquire perfection.
6. Reaper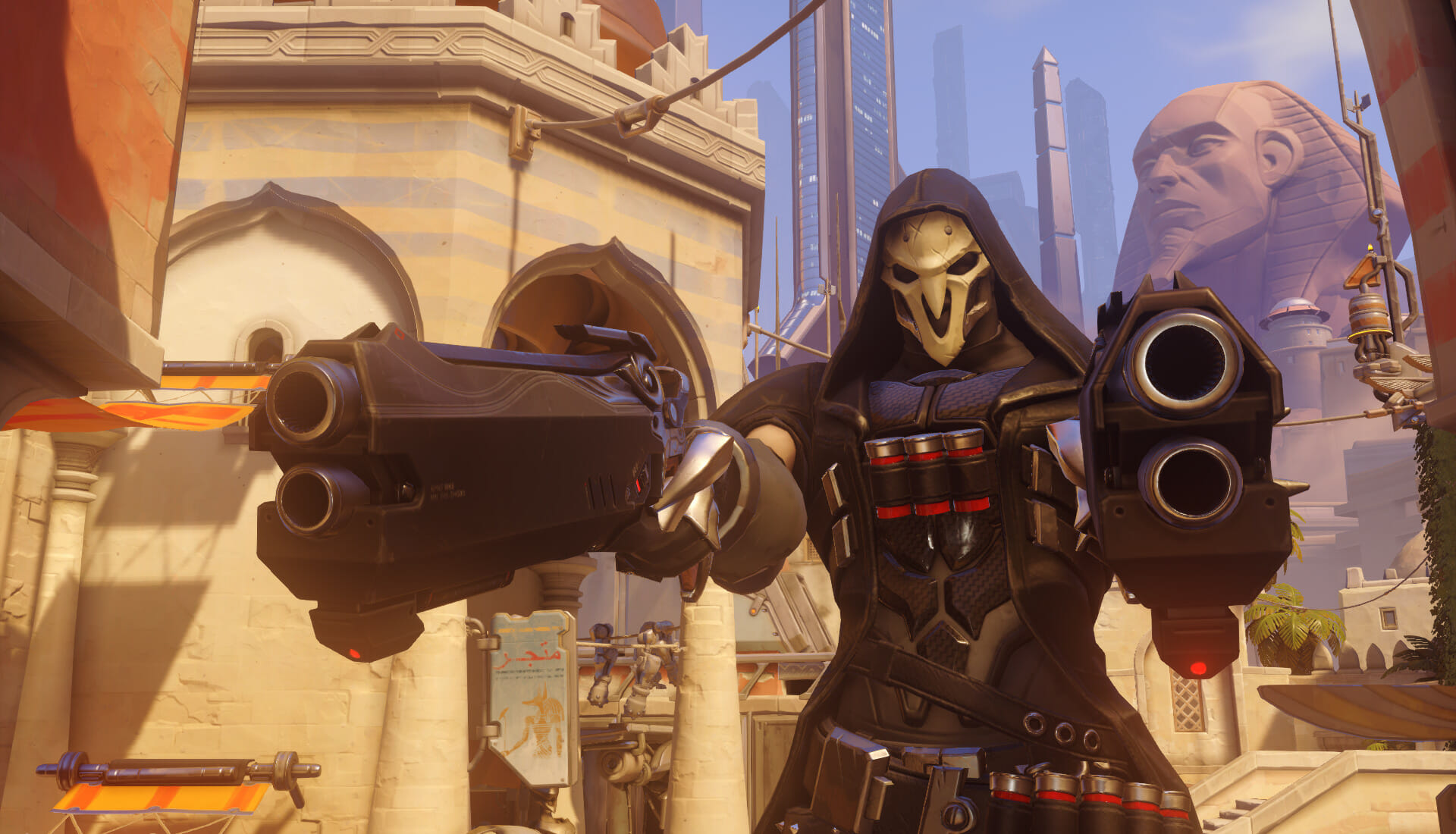 Voiced by: Keith Ferguson
Reaper is one of the damage heroes of Overwatch. He can then Wraith Dorm escape from his enemies or chase them. However, it also encourages Reaper to speed him up and reload immediately. Likewise, Shadow Step is another such capacity of Reaper.
He can use this to locate himself in place within a fraction of a second. He can be considered one of the most prominent heroes in the team composition during the war and other supports.
5. Winston
Voiced by: Crispin Freeman
Winston is one of such characters of Overwatch who covers a greater distance in a single leap. This capacity makes him too effective to fight against his enemies. Because of Winston's ultimate ability, he can save himself from the never-ending threat of the enemy team.
Apart from this ability, Winston has a unique defense action named Barrier Projector, one of the most significant barriers of this gameplay. It creates bubble-shaped barriers which absorb a certain amount of devastation from the opponent team. Tesla Cannon is his primary weapon which has caused several destructions and can automatically target opponents.
4. Roadhog
Voiced by: Josh Petersdorf
Roadhog is one of the best heroes of Overwatch. He is well-reputed for his ruthless killing and cruelty with excellent mobility. He can work as a flanker, quickly killing his enemies without giving them any way to react.
A scrap Gun is one of his primary weapons, a short gun used at a very close range. Meanwhile, Roadhog also has a Breather, enabling him to sustain the ongoing threat without help from his teammates.
3. Symmetra
Voiced by : Anjali Bhimani
Symmetra is a reality server. She tries to put all her actions into the wellness of society. However, she also faces some difficulty during social interaction.
She is a damage genre hero before she was under the support and offensive class. Symmetry is one of the main protagonists with several lawful ideas and wants to save the Earth.
2. D.Va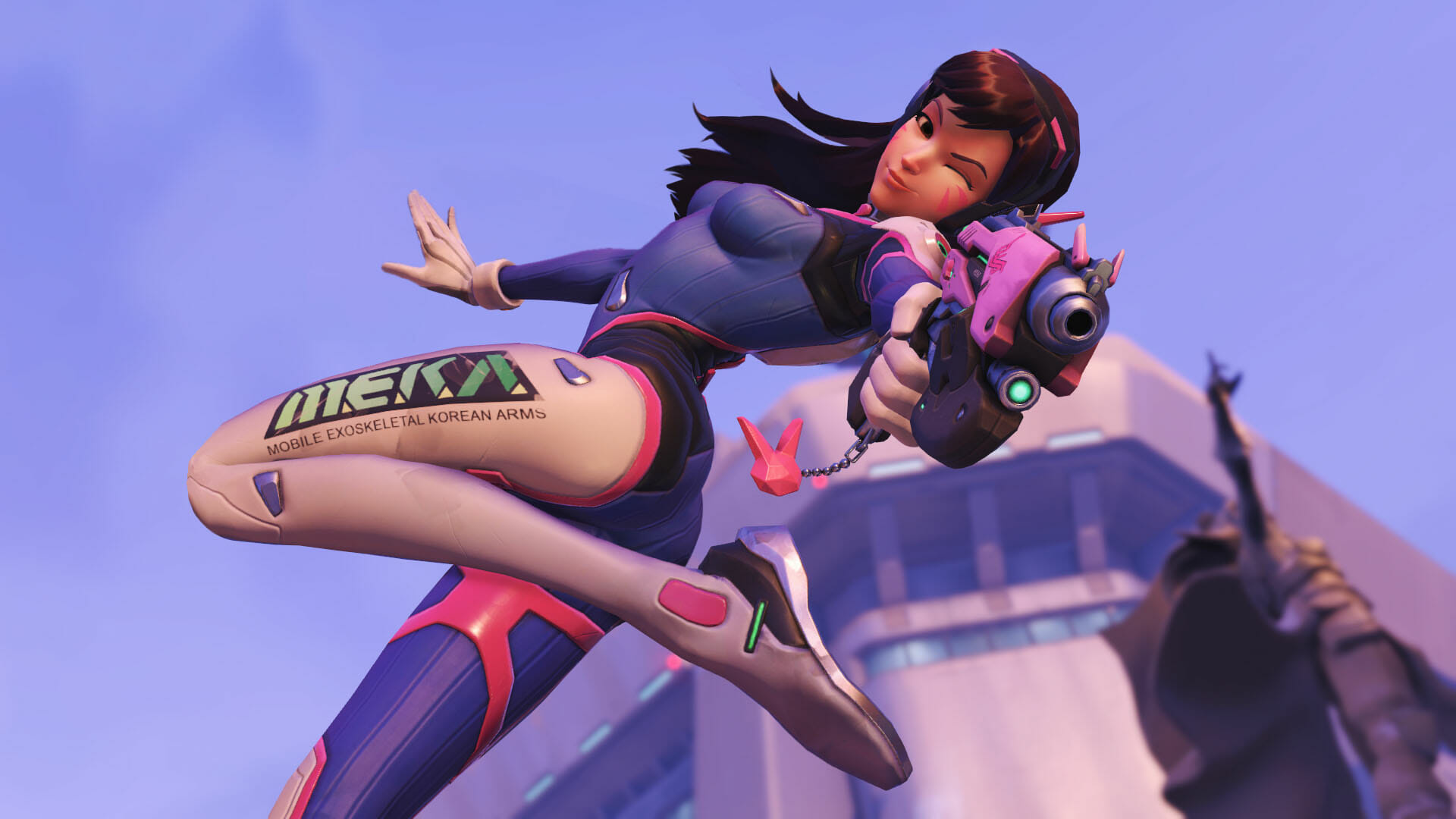 Voiced by: Charlet Chung
D. Va is an "off-tank" character of Overwatch. She is the one who is well equipped with twin Fusion Cannons. The Cannons can point out the enemies and cause damage at a concise range. A Boosters and a Defense Matrix Are other weapons of hers.
This helps her to be much more robust during short flights. She is the youngest character of Overwatch and is the leading mecha pilot.
1. Echo
Voiced by: Jeannie Bolet
Echo is A programmed robot that can adapt to artificial intelligence. However, she also acquired the capacity for modulation in her personality. She is a flexible hero who can fit herself in any composition on any battlefield. Echo occupies the ability to fly with the ability to glide on the lower grounds. However, she can shoot at least three bullets.
The descriptions mentioned above will provide the whole idea about the characters of the Overwatch League. The heroes of this gameplay create space for themselves and use their different strategies to stay alive through their charge ability.