Rogue company fetches a wide range of Rogues based on their abilities and strengths. And here, we have a wide list for beginners to follow. Rogue Company is determined to save the world by using the best mercenaries on earth. This 4v4 shooter allows the players to take up the roles of these amazingly talented rogues.
These Rogues have their own set of skills and a very defined approach that makes them different from the others. The players can choose any Rogue, use their talents, and even share with other teammates with different weapons and different modes of gaming.
What is it about?
The enormous task force employs several rogues to fight against the troubles of this world. Hi-Rez Studios allows the players to choose the rogues for high-performance matches and prove their worth. The rogues come with a diverse range of toolkits and Playstyles. And the wide range of rogues makes it impossible for the players to choose the right one for the match.
The beginner-friendly Rogues.
The massive potential of each of these rogues can make them look very dangerous initially; hence the newcomers might need some time to adjust to that. So the choice of beginner-friendly rogues creeps in.
15. Mack
Best for: Beginners
Ability: Lightbomb.
Mack is known for defending the team as a solid defense. His toolkit allows the players to play safely, even during the most challenging times. Being a defender, his abilities can be mightily used for survival. His ability, the light bomb, can turn any firefight in favor of the team. He gets 25 armor on the startup itself. And they get replenished, too, as soon as he brings down a foe. He has several other perks as well, which allows him to be a really good choice. Mack, too, excels in making his way to be the best character in the rogue company.
14. Trench
Best for: Beginners and others too.
Ability: Barbed wire grenade.
Don't let the feeble exterior confuse you for the kind of rogue hat trench actually is. Trench knows how to keep his cool and is usually taken up to be the human compass for all. He has the strength to achieve the objectives no matter how hard they may seem. If you're a beginner, Trench's ability will help you to test the mechanics of the tanks. His barbed wire grenade can allow him to slow the enemies and pave the way for more complex strategies. And he also has the ability to carry other gadgets. Besides his leadership qualities, he can also revive downed players quickly, reduce melee damage, and get more armor. Now who wouldn't want to put him on the list of the best rogue company tier list?
13. Switchblade
Best for: Beginners and others too.
Ability: Chaos Launcher.
Now this rogue company character has a very different charm; everyone who's around her eventually gets into heaps of trouble. She has the ability to break through the fences without any difficulty. And that helps her to bring down the enemy team. For beginners, she's amazingly durable and allows the players to experiment with the mechanics in the game—one of the best characters of rogue company.
She is also very well known for her ability as a chaos launcher. This gives her the ability to fire a Napalm Warhead, which in turn releases a huge cluster of Napalm. These unique abilities allow her to damage the area in due course of time and thus destroy the nearby enemies too. The area thus destroyed becomes a perfect seal or a blocked passage.
12. Seeker
Best for: All level
Ability: Arrow scanner ability
The Seeker might be too young for his age, but that shouldn't stop you from choosing him because he happens to be the best archer in the world. He received his training from Kestrel, and Kestrel knew she could mold this young mind into any form as such, and that's how she taught him always to aim true. And guess what? He knew exactly what to do then and even now. This quiet ability allows him to find enemies and counter them even before they decide to attack. For beginners, Seeker is a very appropriate choice and allows them to gather intelligence skills.
His arrow scanner ability makes him very different from the other rogues because even before the enemies know, he already knows how to destroy them. That's why he's known for doing reconnaissance more easily and faster than the other rogues. Facing opponents way before they get hold of him defines his speed, removes the speed penalties as he proceeds, and revives allies way sooner. Rogue company does feel proud to have him around.
11. Krestel
Best for: Beginners
Ability: Straightforward approach and fast and loose engagements.
Krestel is one amongst the old rogue company tier list. And also one of the founding members of the rogue company. But that also makes her a retired member, and she put her investments into the business, thus claiming to be the richest lady in the rogue company. But she does use her spare time wisely; she touts her Halo drones, and whoever lays their eyes on her faces a fiery hell. She gives a rather straightforward approach to the game modes and mechanics to beginners.
Her ability for fast and loose engagements is a basic reason why she's termed a lethal duelist. Her Halo drones are an undeniable contract allowing her to fetch cash as she brings down those hidden enemies.
10. Vy
Best for: Beginners who wish to manipulate
Ability: Vile poison
Vy is a defender rogue, and she gets a location not by protecting it but actually discouraging others from even getting near that place. Vy uses vile poison and creates a poisonous pool that brings down the maximum health of the enemies who walk in. This passive ability allows Vy to get 25 health whenever someone triggers her. This is the main reason why she is used by beginners who wish to manipulate.
Therefore, her arsenal urges a very offensive approach to the vile, poisoned tools she owns. Her assault rifle, Nightshade, has the highest fire rate too. At the same time, her shotgun packs a punch to the farthest end. She can sense the enemies and the incoming damage and thus is one of the best rogues of the rogue company.
9. Dima
Best for: All levels
Ability: Cluster grenades.
Dima, the breacher, is dependent on the cluster grenades through the MIRV Launcher. Those beginners who wish to instill that fear in their opponents through the chaos can choose him. The weapons used by him are usually paired with a high-powered Mamba or assault rifle. The perks of choosing him are, however, many. He is straightforwardly aggressive and can switch weapons very soon.
8. Talon
Best for: All levels.
Ability: Radar dart
Making it to the rogue company tier list, even while moving swiftly, Talon wishes to know where his enemies are. His radar dart ability helps him to find out about his enemies soon enough. And once he is aware of the enemy positions, his Mag gloves help him to retrieve the dart from afar. Beginners who wish to keep their eyes fixed on one or more places can use Talon. His weapons give him various options. He's also capable of switching weapons swiftly, and his team can detect anyone that he shoots. And can instantly reload the weapons too. That's the reason why we love him in rogue company.
7. Glitch
Best for: Beginners and others
Ability: detect enemy equipment
Glitch, the Breacher, is the perfect enemy for those who think weapons can be taken for granted and is a very important part of the rogue company. His intuition allows him to detect the enemy equipment, and through that process, he can disable the gadgets of the enemies. Glitch is the best for recon gameplay and is good at forcing opponents to move from their objective locations. And his shotgun can help take out enemies of their position—also one of the best rogue company tier lists.
6. Anvil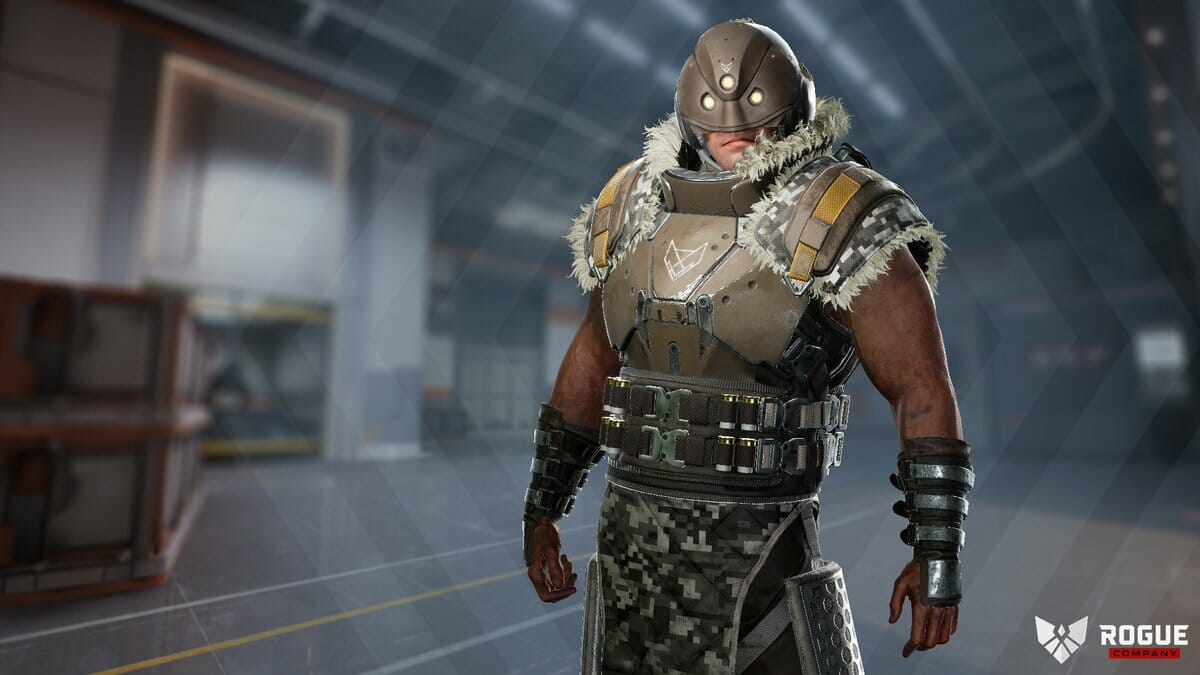 Best for: All level
Ability: maximize team defense.
Anvil takes up the role of the defender and makes his way to be amongst the best rogue company tier list. He can easily bring down a barricade to establish cover or accomplish certain objectives. Anvil can blind and disorient enemies. He has the unique ability amongst all the rogues that he can maximize his team's defense.
5. Lancer
Best for: all levels
Ability: catch the opponents off guard.
Lancer aces up the dualistic abilities and can get hold of the enemies before it's very late. This self-sufficient rogue can use her quick and quiet ability and silence up her movements. She is an unstoppable force and reloads weapons quickly while dodging. Her unique abilities allow her to be one of the best on the rogue company tier list. The rogue company might actually be too proud to have her around.
4. Chaac
Best for: Beginners and others
Ability: Dodge roll
Chaac won't compromise with anything when it comes to work. Being a duelist, he takes health to be the first priority. This rogue company character is blessed with the ability to dodge roll. And when angered enough, Chaac can also combat assistance and self-help himself. His ability will allow the players to go straight into action in the entire game! He can burst shots of pepper when the enemy advance, and the increased movement speed also allow him to find the closest enemy.
3. Saint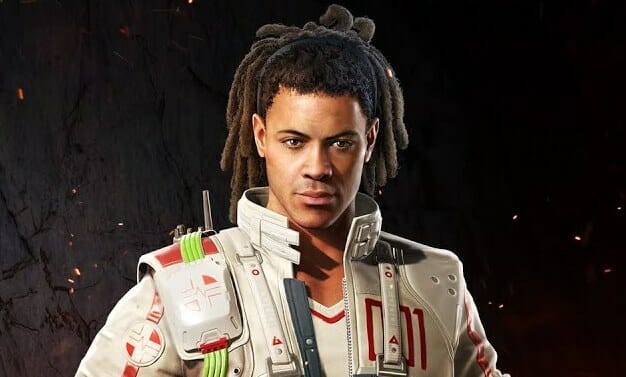 Best for: all levels
Ability: Revive drone to boost healing
As the name suggests, Saint is a support rogue, and this support rogue will come with medical assistance wherever and whenever possible. But however, he has other powers, too, rather than just being very helpful. He uses the assault rifle, which acts as a target finder from a very distance. He specializes in health regeneration, Armor buff, and reviving quickly. This also makes him very different from all the characters and the best choice for the rogue company tier list. Rogue company is actually very proud to have him with them—a Saint, a helper, and also a very good rogue.
2. Dallas
 Best for: Beginners
Ability: a proactive approach towards the prey
Dallas is all about hunting down the prey. With the help of the target finder, he is an intel rogue. This intel rogue can see the closest enemy positions, and since he is an expert in detection, he can spot the enemies from the rear with his assault rifle. His primary weapons allow him to reload quickly, and while sprinting, he can also make his movements very quietly. This rogue company character definitely enjoys a good position in the rogue company tier list. He means business just like no other rogue, and his preys are definitely in a bad position if he has laid his eyes on them.
Related: The 21 Best Roguelike Games You've Probably Never Played
1. Sigrid
Best for: All levels
Ability: continuous pressure on the enemies.
Sigrid is one of the best examples of an unstoppable force. She is a breather, and that's the reason why her aggressive nature urges her to put heaps of pressure on his enemies. Sigrid has a weakness; that is, she cannot slow down. She will move faster and faster every single time.
Her shield blocks all the possibility of threats nearing her, and this rogue company character is a complete standout. One of the best characters for beginners. She works close range. And can swap weapons very quickly to prevent escape combat. The enemy defenses are way more powerful.
This game about the Rogue company is by far one of the best ones so far, with the best possible characters and definitely the use of weapons that are mindblowing. The game isn't about using only guns but also winning combat arrangements and knowing about the enemy's whereabouts. It's an amazing game, and each of its characters has a definite role and ability that makes them stand out completely. The rogue company tier list isn't that long but is definitely having all the worthwhile characters and their information. Rogue company has presently paved the way to more success and fun, and we're looking forward to knowing more about it in the near future.
This game is presently available on PlayStation 4, Xbox One, PlayStation 5, Xbox series and Series S, Nintendo Switch, and Microsoft Windows.