Chinese dramas are fascinating and not so time-consuming. They provide great information about this language. China produces more C-drama / TV dramas than any other country. If you want something fun to watch and are interested in some Chinese drama, then you are reading the right article.
Here, we provide a series of some of the best C dramas. Chinese dramas have made a significant impact on the television entertainment industry. Various genres of Chinese drama are available, such as historical fiction, period rom-com, politics, and family drama, among others.
Several series combine the genre and create a much more nuanced and compelling narrative. Finally, the entire list picks out the best C drama that faints in various categories.
50. The Knockout
Genre: Police
Episodes: 39
Director: Xu Jizhou (Glory of Special Forces)
Scriptwriters: Xu Jizhou, Zhu Junyi
Leads: Zhang Yi, Zhang Songwen, Li Yitong, Zhang Zhijian, Wu Gang
The Knockout centers on a 20-year power struggle between Gao Qiqiang, the head of a significant criminal organization in the fictional city of Jinghai, and An Xin, a front-line police officer played by Zhang Yi.
When a young police officer named An questions a hard-working, orphaned fishmonger named Gao about some minor crimes in 2000, the two men first come into contact.
49. Summer In Love
Genre: Modern fantasy romance
Episodes: 18 (short drama)
Director: Lu Haidang
Scriptwriters: Dao Hai, Lu Su
Leads: Bai Xinyi, Wang Junhao
Shi Yi and Xia were best friends growing up. He returned in 2008 to be with her. While they are having a good time together, Shi Yi's abusive future husband and Xia He's adulterous future wife are back in the past, and the four of them are battling for love and hatred in their futures.
48. Si Shi Hao
Genre: Historical romance
Episodes: 20 (short drama)
Director: Huang Yingxiang
Leads: Hu Dandan, Cheng Yufeng
The "Queen" of the Great Banquet Kingdom experienced memory loss after being submerged in the water and entered a "beautiful dream of lies" that the "male queen" had created for her. gradually fell in love with this pillow-like figure who silently protected her and was ready to become a green leaf in order to assist her in achieving her goal.
47. Romance With Blind Master
Genre: Modern romance
Episodes: 15 (short drama)
Director: Zhang Xinyuan
Scriptwriter: Mou Siying
Leads: Lin Borui, Yan Zhichao
The revered eldest son of the Ren Family is Ren Hao Ming. Until he is hit by a car and loses his vision, he has the life that everyone wishes they could have. Hao Ming now requires assistance with even the most basic activities, like eating and taking a shower. When he marries Ruan Qing Tian, their bond is more akin to that of a master and a servant.
But what can a man do when the "maid" who is supposed to look after him is unable to even assist him in taking a bath or eating?
46. My Uncanny Destiny
Genre: Historical romance
Episodes: 24
Directors: Zeng Huangbin, Xu Shengwang
Scriptwriter: Wang Jun
Leads: Zhang Yuenan, Yan Zixian
The cities of Mu Xi and Xuan Yue have been at odds with one another for ages. The two cities have been trying to conquer each other nonstop for as long as anyone can remember, but neither city has ever been successful. As a result, the inhabitants of the two cities may have always been torn apart.
45. My Lethal Man
Genre: Romantic suspense
Episodes: 22
Director: Chu Dejian
Scriptwriter: Cheng Fangyuan
Leads: Li Mozhi, Fan Zhixin
Shen Man Ning (Li Mo Zhi), the victim of a ruthless kidnapping, has her life turned upside down when her captor introduces her to Zhuang Xin Yan (Li Mo Zhi), her identical twin. The look-alikes never get the chance to find out if they have a long-lost connection, however, because Xin Yan unexpectedly passes away.
Man Ning's life becomes even more complicated after the passing of her "twin" because she must now live the rest of her days with Yan Xing Cheng (Fan Zhi Xin).
44. Hello There
Genre: Historical romance
Episodes: 24
Director: Wang Qiheng
Scriptwriters: Li Jiaxuan, An Zhiwei
Leads: Jin Wenxin, Meng En, Wu Chengze, Cai Xiangyu, Pan Luyu, Chen Minghao
Joe Chen plays Dugu Ruo Nan, a supremely ambitious, arrogant, and tense talent manager for a prestigious Chinese entertainment company. She oversees a wide range of celebrities, including the cruel, obstinate, and temperamental Song Zi Hao (Wang Zi Rui), who frequently makes threats to leave the set of the drama he is currently filming.
On one occasion, while filming, an incident ends the rooftop shoot of a neighboring building. Her knife-wielding boyfriend is holding a model hostage and threatening to kill her.
43. Meet Yourself
Genre: Modern slice-of-life
Episodes: 40
Director: Ding Ziguang (Go Ahead, Find Yourself)
Scriptwriters: Shui Qianmo (My Amazing Boyfriend), Wang Xiongcheng (Hi Venus, Go Ahead, Find Yourself, My Amazing Boyfriend)
Leads: Liu Yifei, Li Xian, Hu Bingqing, Niu Junfeng
A woman named Xu Hong Dou (Liu Yi Fei) has spent the majority of her adult life working in the hotel industry. She embodies the definition of a woman from the big city, but her life experiences a sudden setback. Her life has fallen apart as a result of the death of her best female friend. Her output begins to suffer.
42. Lord of Mine
Genre: Historical fantasy romance
Episodes: 24 (short drama)
Director: Jin Rui
Scriptwriters: Dai Xiaoban
Leads: Lu Zhaohua, Zhu Zhiling
A contemporary freelance writer named Wu Lin agrees to assist a friend in finishing their book, but because she detests all the palace and harem intrigue, she changes the plot entirely and soon finds herself entering the book! Wu Yu Lin, the haughty and unwelcome wife of Song Wei, the Lord of Donglin City, is now in this place.
41. In Spite of the Strong Wind
Genre: Modern workplace
Episodes: 39
Director: Fei Zhenxiang (Love Like the Galaxy, Candle In the Tomb: The Lost Caverns)
Scriptwriters: Li Xiao (To Be A Better Man, Mr. Right), Jiang Wuji (To Be A Better Man, Mr. Right)
Leads: Jin Dong, Song Jia, Tian Yu, Yang Le
When Tang Chen's career was flourishing, he was "sold out" by his girlfriend Shuo Bing, forcing him to file for bankruptcy. However, he soon withdrew from the swamp of failure and actively focused on a second endeavor.
Although Sha Zhou has been a close friend for a long time and has a fantastic writing style, he has always been a miserable little reporter. He was the first member of the entrepreneurial team to join, persuaded by Tang Chen and with the encouragement of his wife.
40. Insect Totem
Genre: Republican adventure
Episodes: 30
Director: Zhang Jiuyuan
Scriptwriter: Yan Zhiyang
Leads: Zhang Mingen, Hu Bingqing
A descendant of a well-known doctor from Chong Cao Medical Hall named Pan Jun meets a descendant from one of the Chong tribe's five great families. Together, they find a path leading to the Chong tribe's buried riches.
They experience a variety of adventures while on their quest to recover these treasures, which helps them learn the secrets of these treasures, which date back twenty years.
39. Go and Domain Your Game
Genre: Historical fantasy romance
Episodes: 30 (short drama)
Director: Wu Tong
Scriptwriters: Shen Lei, Zhao Hesong, Ning Ruoyu
Leads: Chen Ziyou, Wang Yijin
Cheng Da Lei, a university student, accidentally transforms into a video game in the narrative.
Niu Jun Feng's character Sheng Jing Chu is a rising star in the world of competitive go. Few can match his abilities on the board, but despite considerable public interest, he is renowned for being quiet, reserved, and media shy. For him, everything is either black or white, just like the pieces on a go board.
38. For the First Time In My Life
Genre: Female-centric
Episodes: 14
Director: Yi Jun (Bloody Romance, Lost Track of Time)
Scriptwriters: Zhang Wei (A Dream of Splendor), Teng Yang
Leads: Wang Ziwen, Tang Yixin, Myolie Wu
Yui Sato (Airi Matsui), a contracted employee at Amagi Pharmaceuticals, may not be living the high life, but she's doing the best she can. Unfortunately, there are times when she feels as though her best is simply insufficient, particularly following the passing of her cherished dog.
Yui, who is still grieving the loss of her beloved pet, attempts to drown her sorrows at a nearby bar, but even that simple solution doesn't go as planned.
37. Love O2O
The fantasy-infused college drama Love O2O stars actors Zheng Shuang and Yang Yang. Even though the program is currently prohibited in the mainland, it was one of the most popular Chinese dramas of the past ten years, amassing a staggering 25.2 billion online views when it was all said and done. China
36. Choice Husband
Genre: Historical romance
Episodes: 30
Director: Wu Qiang (Forbidden Love)
Scriptwriter: Rao Jun (Journey of Flower, Ancient Love Poetry), Li Zhenru (Ancient Love Poetry), Liu Yangdi
Leads: Zhang Xueying, Xing Zhaolin, Riley Wang
Shen Miao is the beloved daughter of Yangzhou City's richest merchant. She has many wealthy and attractive men clamoring for her hand in marriage. Success came to two men, but their alliances with Miao were broken.
Pei Yan Zhen, a gifted and upright scholar, is the first, and Song Xi Yuan, a gorgeous and gregarious third Lord and prosperous businessman in his own right, is the second. Despite having different reasons for wanting to marry her, both men are drawn to her.
35. Catch Up My Prince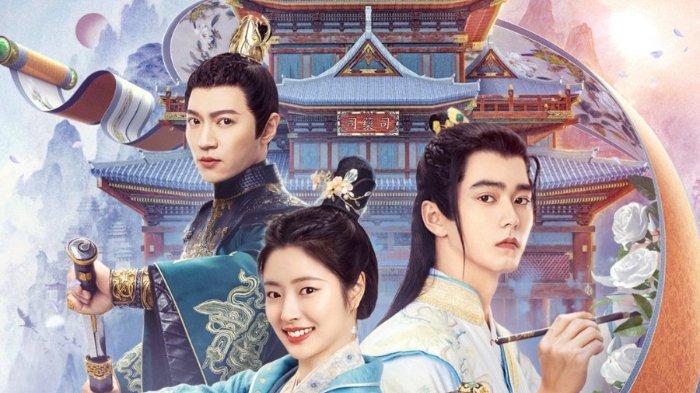 Genre: Historical romance
Episodes: 24
Director: Xi Dao
Scriptwriters: Huai Yu, Hu Wenyi
Leads: Liu Yichang, Xu Ruohan
Young female medical intern Lu Ran Ran (Xu Ruo Han) is pursuing a career as a doctor. Meanwhile, video game designer Wang Chen Yi (Liu Yi Chang) has produced a creative virtual reality game set in China's imperial past.
But by some strange twist of fate, she is drawn into the game's "reality" and finds herself changed into one of its characters. Lu Ran Ran changes into Lu Ren Jia, a woman who becomes the focus of four alluring princes' attention.
34. A Portrait of Jianghu: Reincarnated Disciple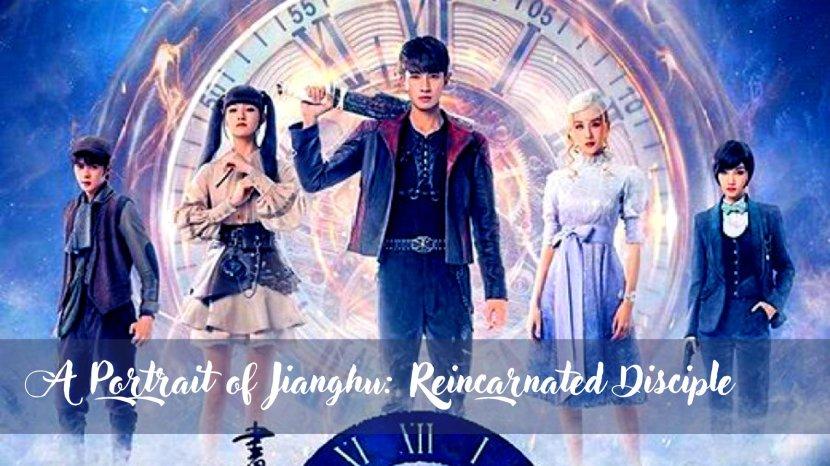 Genre: Fantasy/adventure
Episodes: 24
Directors: Li Weiji
Scriptwriters: Yang Jiayi, Ge Zhensong, Li Linhan
Leads: Qin Xiaoxuan, Wang Yiting, Xia Nan, Chen Tao
Rich trading families rule society in the wealthy city of Lingzhou. Few of these families can compete with the Shen family, proprietors of a large number of well-known shops in the city. S
hen Miao (Zhang Xue Ying), a stunning young woman with a strong sense of independence and a penchant for swordplay, is the family's female heiress. Numerous men are interested in marrying her because they understand that doing so would be like winning the lottery.
33. Falling Into Your Smile 
When it first debuted in 2021, it attracted a sizable online fanbase of drama fans. The show's subject matter is very current, and it was adapted from a Mandarin Chinese webtoon. Tong Yao is the definition of a young, feminine adult, but she has a passion for an activity that defies gender norms: e-sports, which are largely dominated by men.
32. Along With Me
Genre: Modern/youth
Episodes: 18
Director: Zhang Yu
Scriptwriter: Wang Hebing
Starring: Mu Ziyang, Wu Xingjian, Tu Zhiying
Joe Chen, a 30-year-old successful fashion designer named Li Wei Wei. However, a near-drowning causes her to forget the previous seven years of her life. Wei Wei is shocked to discover that she has moved on from her ex-boyfriend Chen Yi Du (Wang Kai) and is now engaged to Qi Cheng (Kimi Qiao), a man she cannot recall.
Wei Wei attempts to shield Zhang Li Ao (Derek Chang), whose parents passed away when he was 17, whom Wei Wei adopted and raised to become a supermodel.
31. A League of Nobleman
Genre: Historical mystery/suspense
Episodes: 29
Directors: Yang Fan, Jia Xiaoxiong
Scriptwriters: Pei Li, Yang Fan, Haimian Dabao, A Ci
Starring: Jing Boran, Song Weilong
Zhang Ping (Song Wei Long) is a destitute orphan from a rural area of the nation. He has traveled to Beijing in an effort to sit for the civil service entrance exam, but he must make ends meet by selling noodles on the streets.
He is somewhat of a dreamer and lacks refined manners, but he is incredibly perceptive and quite nosy. That indicates that he has a natural aptitude for figuring out puzzles and unraveling enigmas.
30. Hero Dog 2
Director: Yuan Xiao Man

Writer: Wu Yu Jiang Chen, Shi Ming Hua, Shi Ming Hui

Starring: Yichen Liu, Yao Tong, Yunlong Zhang, Jun Ze Du

IMDb Rating: 9.7

Where to watch: Roku
One of the best-rated Chinese dramas is Hero Dog 2. The plot follows the story of a handsome lifeguard, a sweet girl, and a dog. The girl has a crush on the lifeguard and eventually they become a couple with the help of a sweet dog.
Ou Ye (Wang Yang) once saved Xiao Qi, a homeless dog in trouble. Forgetting about the existence of Xiao Qi, Ou Ye is now working in a village. Xiao Qi, to repay for the good deed of Ou Ye.
The existence of four-leggeded animal creates a problem at On Ye's workplace. Also, the dog is jealous to see Ou Ye going crazy for Bao Yu, the lifeguard. Ou Ye finally learns to live with her new pet and also go through new adventures together. Finally, Xiao Qi becomes a rescue dog.
29. One Boat, One World
Director: Chen Kun Hui

Writer: NA

Starring: Likun Wang, Hans Zhang, Lawrence Wong, Yamei Zhang

IMDb Rating: 9.6

Where to watch: Dramacool
One Boat One life is a romantic fantasy series that shows the beautiful life stories of 6000 people sailing on a cruise. The cruise, The Dreamland of the Ocean, is a mini global village. The boat has become home to these tourists as they all share their happiness and sorrows in the same boat.
Ding Kai is the navigator and meets Tina Yue, a team leader. Together they see multicultural passengers. They see each other grow and finally fall in love with each other. They face all the difficulties and challenges together and sail through everything.
28. Special Forces Behind the Enemy Line
Director: Tan Qiao

Writer: Tan Qiao

Starring: Zonghan Li, Guangbei Zhang, Calvin Li

IMDb Rating: 9.4

Where to watch: Hulu
A 2018 release, special forces behind the enemy line is an action and adventure series.
The story was about a rescue mission by the Chinese forces when Japan attacked the Burma border. The story follows a team of four men who go to the enemy territory to complete a rescue mission. In the summer of 1942, the Japanese troops attacked the Burma border.
The English and the American army had to leave the border and retreat. In dominance, the Japanese army tries to break through the defense lines at Nujiang and invade China. An American pilot goes missing. After the US army failed to track the pilot, the Chinese sent Hong Zi Ji for a rescue mission.
27. The Untamed
Director: Zheng Weiwen, Chen Jialin

Writers: Yang Xia, Ma Jing, Deng Yaoyu

Starring: Wang Yibo, Xiao Zhan

IMDb Rating: 9

Where to watch: Netflix
The Untamed is a well-rated c drama in which the male lead Wei Wu Xian is played by Sean Xiao. He follows demonic and dark arts, enabling him to resurrect himself 16 years after death. Wei Wu Xian reunites with Lan Wanji, his best friend.
As the series unfolds, they work together to uncover the dark secrets of the past that have caused his death and the mysterious death of various people. The series is based on the Xianxia genre and adapts Mo Xiang Tong Xiu's novel Mo Dao Zu Shi.
The two talented disciples solve a series of mysteries together, which is quite compelling. Watch the two soulmate cultivators as they take up the task of solving various intricate mysteries.
26. Word of Honor
Directors: Ma Hua Gan, Cheng Zhi Chao, Li Hong Yu

Writer: Xiao Chu

Starring: Gong Jun, Zhang Zhehan

IMDb Rating: 8.9

Where to watch: Netflix
Word of Honor is a historical adventure drama, and the premise is based on Priest's Faraway Wanderers. 'The Window of Heaven' is an assassin organization whose leader Zhou Zishu has stepped down from his position to pursue freedom.
He conducts an obligatory departure technique and does not have many years to live. So he steps into martial arts when he meets Ghost Valley's leader, Wen Kexing.
They play a crucial role in bringing about redemption for each other. Their destinies are closely interlinked, and they attempt to pursue their jianghu dreams. The adventure drama Word of Honor is highly rated. You can catch up with it to see an intriguing story of friendship entangled in conspiracies.
25. Nirvana in Fire 
Director: Kong Sheng, Li Xue

Writer: Hai Yan

Starring: Liu Tao, Hu Ge, Wang Kai

IMDb: 8.9

Where to watch: Netflix
Another great addition to the Wuxia Chinese dramas, the historical political series Nirvana in Fire, is a terrific watch. It is based on Hai Yan's Lang Ya Bang. The series follows the male lead, Lin Shu, who has changed his identity to take vengeance on those who had wronged his family.
He enters the Liang capital as Mei Changsu. The drama series is both a critical and commercial success, as it captures the war between two warring capitals. Don't miss this series if you are into historical political fiction.
24. Fake Princess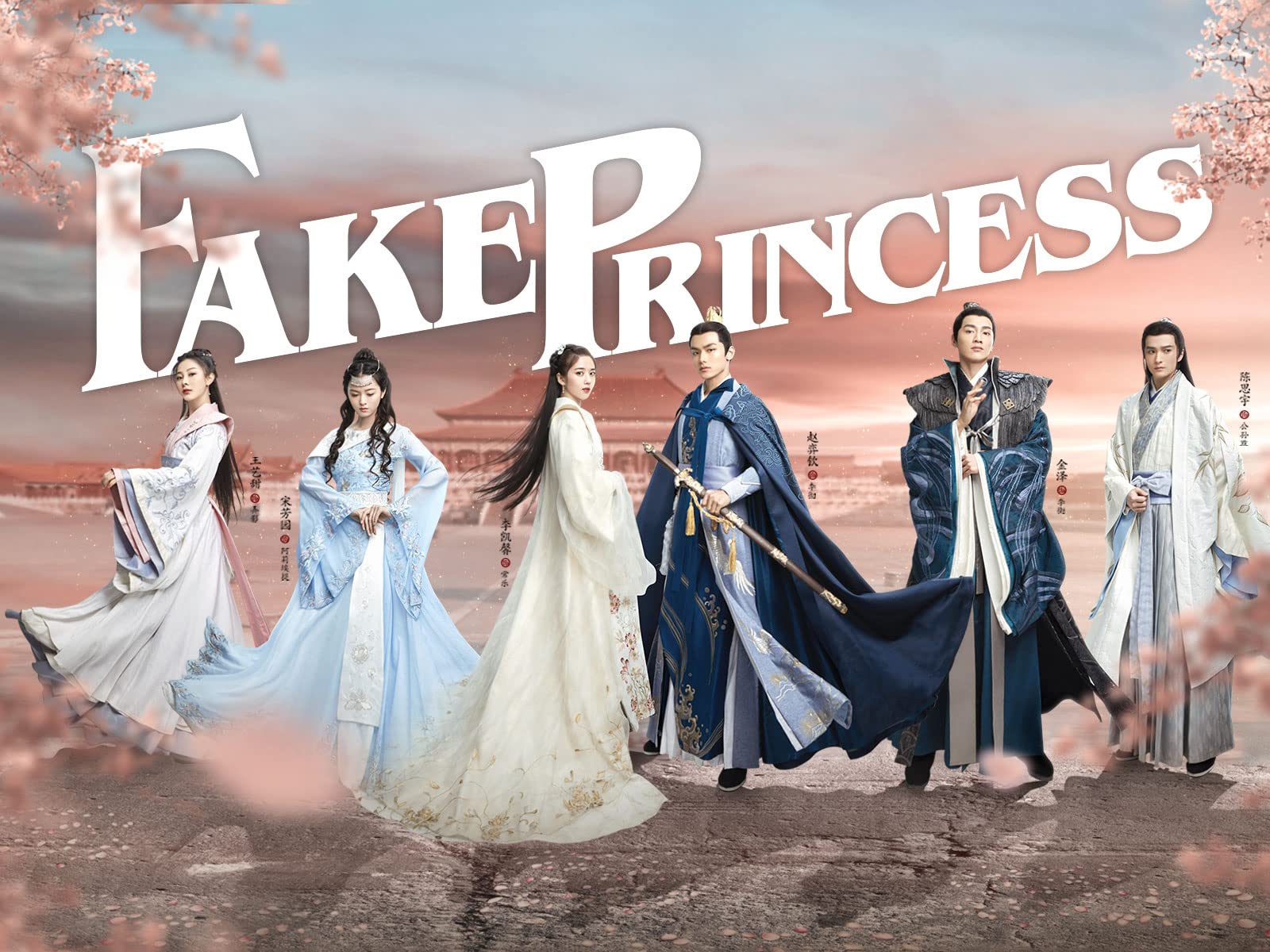 Director: Zoe Qin.

Writer: Jia Li Yi

Starring: Zhao Yi Qin, Eleanor Lee

IMDb Rating: 8.7

Where to watch: Amazon Prime Video
Chang Le, the show's protagonist, who was once a free and courageous female mountain bandit who loved money, becomes a fake bride to marry crown prince Li Che. She offers herself to the black-bellied prince, unknowingly starting a beautiful romantic story.
Later, she finds it difficult to adjust, and Li Che, who has traced her very carefully, finds himself eventually attracted by Chang Le.
23. Love and Redemption 
Directors: Mai Guan Zhi, Yin Tao

Writer: Shi Si Lang

Starring: Cheng Yi, Zhang Yuxi, Yuan Bingyan, Liu Xueyi

IMDb Rating: 8.4

Where to watch: Netflix
The Xianxia romance-fantasy series, Love and Redemption, focuses on two lead characters, Yu Si Feng and Chu Xuan Ji.
The battle carried out a thousand years ago among Asuras, and Celestials is transferred into the mortal realm. The millennium-old power struggle will continue in this mortal realm as the two lead characters embark on their journey.
Their first encounter takes place at the martial arts and magic tournament. From here, their paths conjoin and begin to develop their relationship. But since their relationship is riddled with mysterious happenings, what has fate planned for them?
Watch the c drama Love and Redemption on Netflix.
22. Arsenal Military Academy 
Director: Hue Kai Dong

Writer: Xiao Xiang Dong Er.

Starring: Bai Lu, Xu kai.

IMDb Rating: 8.3

Where to watch: Rakuten Viki
Xie Xiang, a brave girl, enrolls herself in Arsenal Military Academy to follow in her deceased brother's footsteps with her only good friend Tan Xiaojun. Xie Xiang disguises herself as a man. Eventually, she became very good friends withGuYanzhen and Shen Junshan, who are in her class fellows.
She worked hard to keep her secret and with her academics. Lastly, her hard work pays off, and she scores well with the support of her friends. Xie Xiang fights against Japanese soldiers and scores victory.
Ultimately, the flowers of love blossom between Xie Xiang and GuYanzhen. This Chinese drama is enthusiastic and filled with thrill and adventure, making this series a must-watch.
21. The King's Avatar 
Director: Shi Yiyue

Writers: Qiao Bingqing, Zhou Sen, Yu Yan

Starring: Jiang Shuying, Yang Yang

IMDb Rating: 8.2

Where to watch: Netflix
The King's Avatar adapts its plot from Hu Dielan's novel Quan Zhi Gao Shou. It belongs to the genre of Esports and is a live-action Chinese TV drama series. The story centers around online games known as Glory. A top-notch player, Ye Xiu's rise and fall are chronicled in the series.
Watch Ye Xiu's gaming skills and see how he strives to make it to the top after being expelled from the professional team.
20. Put Your Head On My Shoulder
Director: Zhu Dongning.

Writer: Zhao Qianqian

Starring: Lin Yi, Fei Xing.

IMDb Rating: 8.2

Where to watch: Netflix
A major accounting girl just about to finish her graduation wants to be a career woman; she falls for a guy who's a physics genius. Situ Mo is a graduating student, but she always underestimates herself, can never be self-decisive, and is at a loss about her future.
The two were apart earlier in different schools because of majoring in different subjects. However, the two schools integrate as one at some time, and they both meet.
Without even realizing it, they both get majorly attracted to each other. Destiny plays in their favor, and they must live with each other. Eventually, flowers of love blossom in their lives. Many conflicts arrived their way, which leads to ultimate romance, which makes episodes of this love series, Put your head on my shoulder, a must-watch.
19. Handsome Siblings  
Directors: Liu Fang, Zou Ji Cheng

Writers: Wang Zixi, Ma Ming, Yu Hailin

Starring: Hu Yitian, Chen Zheyuan

IMDb Rating: 8.2

Where to watch: Netflix
Belonging to the Wuxia genre, the 2020 Chinese drama, Handsome Siblings is about the twin brothers Jiang Xiao Yu and Hua Wu Que. In their infancy, they get separated. They become martial arts connoisseurs when they grow; however, they are unaware of each other's existence.
The series is based on Gu Long's Juedai Shuangjiao. A conspiracy looms in their world as the twin brothers are pitched against each other. Their world includes brotherly rivalry, thorny romance, and relentless villains.
The brothers meet as opponents, unaware of how they are connected. Watch the Handsome Siblings on Netflix and catch up with this Wuxia series.
18. My Huckleberry Friends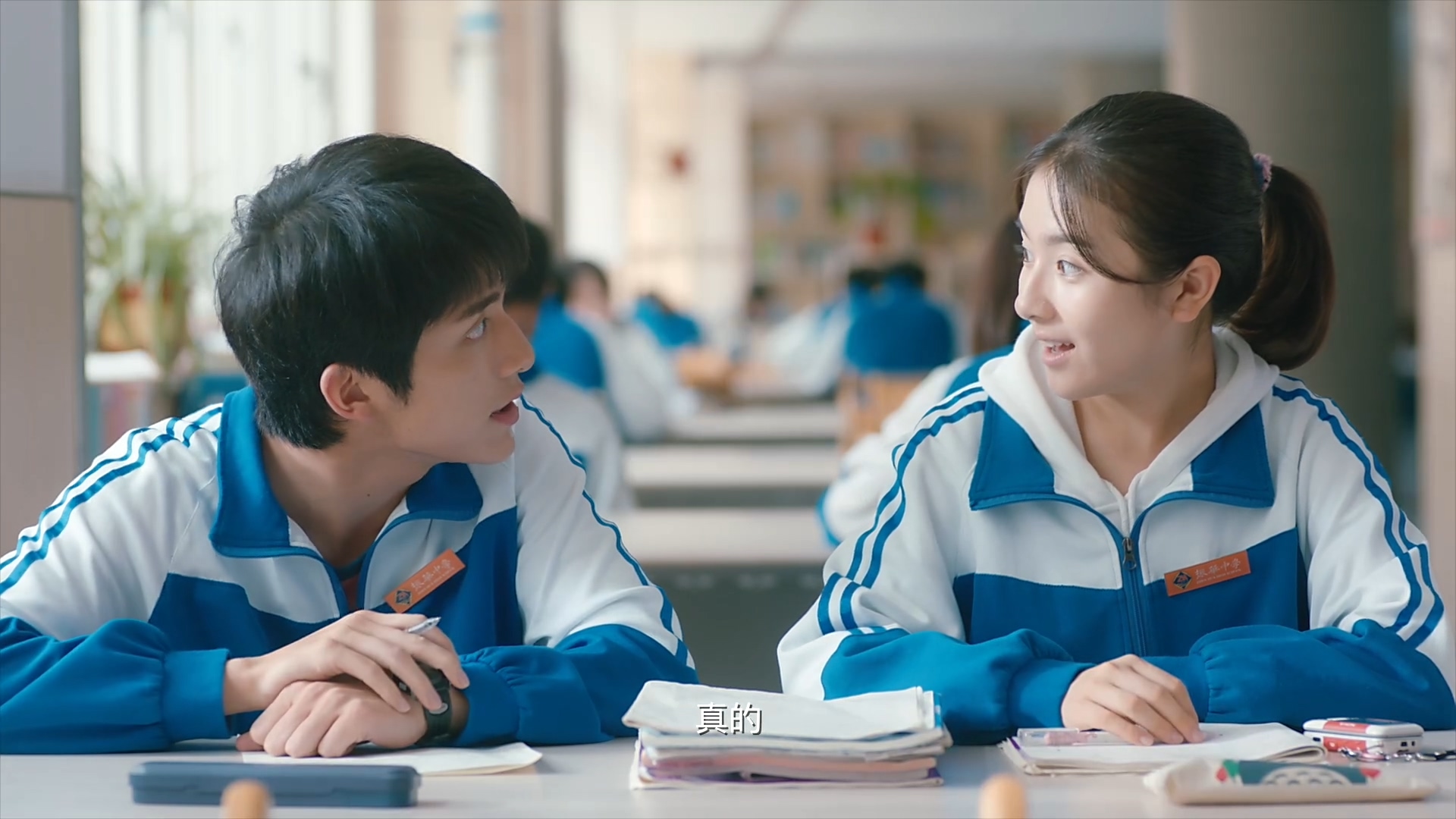 Director: Sha Mo

Starring: Li Landi, Zhang Xincheng

IMDb Rating: 8.2

Where to watch: Rakuten Viki
My Huckleberry Friends is a romance drama that falls into the coming-of-age genre. It adapts the plot of Ba Yue Chang An's novel, Hello, Old Times. The show is about a math prodigy, Yu Zhou Zhou. To follow her passion for liberal arts, she fights against her family and teachers.
She defies their expectations and decides to go after what she likes. Yu Zhou greatly treasures her friend, Lin Yang. But due to a series of rumors, they grow apart. Watch how My Huckleberry Friends series brings forth a heartwarming story of friendship and passion.
17. Le Coup De Foudre 
Director: Wang Zhi

Writer: Ming Yuan and Yun Zi 

Starring: Janice Wu, Zhang Yu Jian.

IMDb Rating: 8.2

Where to watch: Netflix 
His show depicts the love story of two classmates. Both have personalities opposite to each other; still, they used to sit at the same desk. Both have different academic abilities. Sooner, they both sense a strong feeling between each other because they have opposite natures.
They decided to study abroad together for their quality education. But things changed when a family emergency forced them to drift apart, and one of them had to back out, and eventually, they lost contact. Then, four years later, they reunited, and old flames of love quickly ignited.
With time Qiao Yi understands her attraction toward Yan Mo. But keeping the feelings a secret, Yan Mo works restlessly. Still, they couldn't keep those feelings a secret for long. Hence, they decide to tell each other about their love and affection.
This series of episodes will make one fall in love with this love story of Chinese drama. Even though they drifted apart, true love knows its way out.
16. A Love So Beautiful
Director: Yang Long.

Writer: Zhao Qianqian.

Starring: Hu Yitian, Shen Yue.

IMDb Rating: 8.1

Where to watch: Netflix
This drama depicts Chen Xiaoxi and Jiang Chen, who have been neighbors since childhood and class fellows in high school. Chen Xiaoxi is a girl with a much more outgoing perspective and always remains cheerful with less enthusiasm in her study.
Jang Chen is a guy who is an introvert who prefers indifferent behavior towards people because of his father's demise when he was still young. Still, he is a charming boy with great academic records.
Sooner, their classmates- Lu Yang, Jiang, and Chen Xiaoxi, prepare for Gao Kao, a university entrance exam held during senior years in secondary school. Lu Yang is very funny and a good friend. They stayed together in high school, worked hard in university, and led to an ultimate romance.
A love so beautiful is a Chinese love story with a coming-of-age concept that can fascinate one to watch this Chinese drama.
15. A Little Thing Called First Love 
Director: Qi Xiaohui.

Writer: Zhao Qianqian

Starring: Zhang Edward Lai, Angel Zhao.

IMDb Rating: 8.1

Where to watch: Netflix 
The main story of the series focuses on Xia Miao Miao, a shy ordinary girl who develops a major crush on a handsome guy who belongs to an artistic family. However, he is a real genius. So, to draw his attention, she decides to change herself.
Then, she decides to walk on a journey of self-enhancement to score well and develop self-esteem. While studying hard for good grades, her friends help her gain some fashion knowledge. She joins school clubs as well. She changes her life with all these thoughtful efforts and starts her cute romantic love story.
This Chinese drama tells us about dedication to love and tells us about real efforts that should be made.
14. Meteor Garden 
Director: Lin Helong.

Writer: Sharon Mao.

Starring: Dylan Wang Shen Yue, Darren Chen.

IMDb Rating: 8.1

Where to watch: Netflix
In meteor garden, the story is about schoolmates Mao Ming Si, Hua Ze Lei, Xi Men, and Mei Zuo in a high school.
One day an ordinary girl encountered them in school. From a family with hardly limited means, Shan Cai is an eighteen-year-old girl. Yet, with sheer luck, she got the opportunity to study in such an expensive high school.
But she has to suffer bullying from her classmate Dao Ming Si, making it difficult for her to adjust to wealthy people. Even after all of these events, she became defiant. Only one person lent her a helping hand, Hua Ze Lei.
He always helped her whenever she was about to give up. Eventually, the rest four, except Shan Cai as the fierce girl she is. Sooner, with a series of events, she realizes that the boys are not even that bad, and she decides to become friends.
This Chinese drama, Meteor Garden, is a perfect story if one is looking for something related to true friendship.
13. Skate Into Love 
Director: Zhu Ruibin.

Writer: Ma Jia

Starring: Steven Zhang, Janice Wu.

IMDb Rating: 7.9

Where to watch: Netflix
A girl with speed skating skills and a boy who is an ice hockey expert at their school starts a journey to chase after their dreams, respectively. Accidentally, their paths crossed. Tang Xue used to bully her seatmate, the timid Li Yu Bing, during elementary school because they had only one common interest, a dream on the ice.
Ultimately, they meet again at some universities. Li Yu Bing has become an expert in his field, whereas Tang Xue's future remains unclear. While he decides to make Tang Xue his assistant, Li Yu Bing realizes that his inspiration comes from Tang Xue herself.
While spending time together, he decides to help her to pursue her dream of speed skating. Unfortunately, many obstacles come their way, like fierce competition and disapproval from parents. Despite these issues, the two passionate youths glide into the This kind of c drama shows passionate friendship and its pros.
One can watch this Chinese drama if fascinated by sports and romance simultaneously. This web drama can surely make one a fan of Chinese dramas.
12. Goodbye My Princess
Director: Li Muge

Writers: Qian Yu, Xu Xiaolin, Wang Yihan

Starring: Chen Xingxu, Shawn Wei, Peng Xiaoran

IMDb Rating: 7.9

Where to watch: Netflix
Belonging to the genre of historical-romance fiction Chinese dramas, Goodbye my Princess is based on Fei Wo Si Cun's novel Eastern Palace.
The battle for the magnificent thrones continues as the series follows the marriage of Western Liang's ninth Princess to the Crown Prince. It features inter-clan politics as this marriage ensues between the two countries. How do the pair nurture love amidst the turbulent political climate?
Watch the Chinese drama to explore their journey.
11. The Romance Of Tiger And Rose 
Director: Cha, Chuanyi

Writer: Nan Zhen

Starring: Zhao Lusi, Ding Yu Xi.

IMDb Rating: 7.8

Where to watch: Amazon Prime Video
Chen Xiaoqian is a scriptwriter but does not receive well, and her fellows always criticize her. Sooner, she finds herself being transported into her screenplay. Armed with the information in her screenplay, she must plot in advance to keep herself alive.
This drama is a thriller and a must-watch for people who like adventures. Its opening theme song is beautiful, "Moon Night."
10. The Eternal Love
Director: Tak Yuen.

Writer: Yang Shiye

Starring: Liang Jie, Xing Zhaolin.

IMDb Rating: 7.7

Where to watch: Amazon Prime Video
The story is about the second daughter of the Qu family with two personalities. Qu Tan Er was forced to marry the eighth prince of the Dong Yue Kingdom, Mo Lian Cheng. But she has love and affection for the king's oldest son, Mo Yi Huai. So that's why she tried to commit suicide.
Mo Lian Cheng is the younger brother of Mo Yu Huai. She is already unhappy because she doesn't want to marry him, and to make it worse, with an unfortunate event, the spirit of a woman resides in her body. But unfortunately, Xiao Tan is way too straightforward than the spirit stuck in her body.
Later she realizes that Lian Chen is falling for her. This is a Chinese mystery drama, and it's very interesting as it shows the sacrifice of a daughter and the emergence of a fierce girl. So, if you are watching something hazy, this is the right story to watch and grow interested in.
9. The Princess Weiyoung 
Director: Li Huizhu

Writer: Cheng Tingyu

Starring: Tiffany Tang, Vanness Wu, Luo Jin

IMDb Rating: 7.7

Where to watch: Netflix
Princess Wei Young is a historical romance drama in which Princess Feng narrowly escapes her death. To avenge herself and take revenge, she adopts Li Weiyoung, her savior's identity. She is keen on taking vengeance on enemies who had put the kingdom at peril.
The series is based on Qin Jiang's novel, The Poisonous Daughter. Watch the princess's adventures as the female lead utilizes her wisdom, skills, and sense of justice to climb up the ladder of power.
8. All Is Well
Director: Jian Chuanhe.

Writer: Wang Sanmao

Starring: Ni Dahong, Yao Chen.

IMDb Rating: 7.6

Where to watch: Soompi website, YouTube
This drama tells the story of the Su family and the responsibility of their three children to take care of their elderly father after the unfortunate death of their mother. But there is a twist in the story: when the three of them were young, their parents treated them unfairly.
Because of that, three of them had deep conflicts with their parents and each other. Such a situation makes their personal and educational routine miserable. This story tells us the necessity of education in a child's upbringing and how to balance relations.
7. The Love Equations 
Director: Xing Xiao

Writers: Hu Xiao Yu, Wu Xue Ying

Starring: Gong Jun, Liu Ren Yu

IMDb Rating: 7.6

Where to watch: Rakuten Viki
The Love Equations is an adorable romance drama series. It follows Zhou Xiao, who studies at a university and is immensely driven by detective novels.
She spends her time reading, and it doesn't come as a surprise when she starts to develop feelings for a forensic science major at her university.
Zhao Fanzhou is, however, not a person who falls into love easily. He is detached from these emotions, but Zhou Xiao changes things for him.
They fall in love and grow into an adorable couple. But, as it goes, nothing lasts forever. So, has their love story seen the end, or is there more to it?
Stream the series to find out how they achieve their career, goals, and love.
6. Go, Go, Squid! 
Director: Li Jingrong Xiang Xujing.

Writer: Mo Boa Fei Boa.

Starring: Li Xian, Yang Zi.

IMDb Rating: 7.6

Where to watch: Netflix
A cute singer who develops a major crush on a guy who is hard to get unknowingly enters into a deep sense of love. The boy is a master in computer engineering and a genius in the gaming world with an artist's background. 
Tong Nian glances at Han Shang Yan in an online cafe that belongs to her cousin. Being a strong, brave, and outgoing girl, Tong Nian fumbles whenever she speaks to him. But unknowingly, she falls for him.
A girl with numerous followers, a girl who gave a lot of interviews, cannot utter even a word while speaking to him. But, with her unique persona and persistent ways, Nian takes her close to him and begins to catch his attention. This series is totes adorbs and a must-watch for youth.
Go squid is recommended if one likes a hard-to-get kind of tv drama.
5. Here to Heart 
Director: Huang Tianren

Writers: Zhao Weina, Xie Xiaomi

Starring: Janine Chang, Hans Zhang, Jing Chao

IMDb Rating: 7.5

Where to watch: Netflix
Also popularly known as The Warm Chord, Here to Heart belongs to the list of romance melodrama Chinese dramas. It is based on An Ning's novel The Warm Chord.
Wen Nuan, played by Janine Chang, is a driven and motivated career woman. She works in England and has a high-paying job which she eventually quits. Instead, she decides to work with Zhan Nanxian, a CEO.
Wen Nuan applies to work as his executive assistant, hoping to resurface the love they had once harbored for each other. But will she be able to get back her love seven years after they separated due to a tragic accident? Watch the Chinese drama, Here to Heart.
4. Accidentally in Love
Director: Zhong Qing

Starring: Junchen Guo, Yi Qin Zhao, Yi Ning Sun 

IMDb: 7.5

Where to watch: Netflix
Another one from the extensive list of rom-com Chinese dramas, Accidentally in Love, is a cute yet terrific watch. It is a musical rom com that follows the premise of hate transformed into a love story.
The premise unfolds in the province of Yuncheng, Shanxi. Chen Qing Qing, the female protagonist, narrowly escapes from the unwanted arranged marriage and runs away from her grandmother, who is powerful and wealthy.
Under various disguises, she hides her identity. Situ Feng, the male lead, is a top-tier musical star and does not harbor a good relationship with his father. Find out how their fates are brought together and how destiny plays it out for them in Accidentally in Love.
3. Well Intended Love 
Director: Wu Qiang

Writers: Peng Yi Ying, Han Yu Ting

Starring: Wang Simona, Xu Kaichang.

IMDb Rating: 7.2

Where to watch: Netflix
A C-grade actress, who was a patient with Leukemia, became committed to CEO Ling because she needed him for her treatment. Because of her serious health issue, she must receive a bone marrow transplant to pursue her job but being a person with limited means; she cannot afford that treatment. Hence, she decides to marry that rich CEO, Ling Yi Zhou.
However, sooner she realizes her strong feeling of love for him. Hence, the two find true love in their love-hate story despite the misunderstanding, fights, and everything.
The above-given classifications and overview of this Chinese drama make it a must-watch if one is looking for something pertinent to romance or love comedies.
2. I Hear You
Director: Sunny Hsu.

Starring: Zhao Lu Si, Wang Yi Lun. 

IMDb Rating: 7.3

Where to watch: Netflix
This Chinese series is about a teen female, Bei Er Duo, from an ordinary family. She is planning to study in Japan to become a fine voice actress. However, like all their parents, her mother wants her to marry a rich guy and settle down while she is young.
But she is tired of all these continuous blind dates. Deep down in her heart, she was desperate to raise her study funds and wanted to help her best friend, Tang Li. So, she joins a couple's reality shows and meets Ye Shu Wei for this to happen. He is a man from an artistic background and a genius in composing and violinmaking.
Both spontaneously fell into the fate of a wonderful romantic together. This series is filled with more and more love and depicts a once-in-a-lifetime kind of love in the end.
1. As Long As You Love Me
Director: Hsuan Yang.

Writer: Chu Zheng, Fei Wo Si Cun

Starring: Dylan Xiong, Lai Yu Meng.

IMDb Rating: 7.3

Where to watch: iQiyi
Long lost the love of two childhood friends who grew up together and reunited after separation due to misunderstandings caused by someone's bad deeds.
Zhou Yan Zhao, the only heir of the Shanghai group, promised Zhou Xiao meng, the love of his life, to be with her on her birthday. However, due to unfortunate events, he couldn't make it.
Xiao meng's mother also suspects Zhou Yan Zhao's father's death. Enduring the heartaches from the misunderstandings, Xiao meng never gives up.
When finally, the dark clouds vanish for the two; they work to find the cause of their misunderstandings. This Chinese melodrama is a complete package a person needs to see with the betrayal and misunderstandings of a beautiful romantic life.
Conclusion
The above-mentioned C dramas are the best Chinese dramas to watch. Many of them are available on Netflix, which has high ratings. They are not often longer, so they are time efficient and provide entertainment. These dramas are addicting, with lots of choices.
These dramas provide great knowledge about the Chinese lifestyle and culture. Therefore, there are a few very good dramas across all these years. So, a complete package is available that is suitable for all age groups.