Drunk History is an American educational television series with a comical background created by Derek Waters and based on the Funny or Die web series. Comedy Central has produced the show, while Jeremy Konner has directed it. Along with Derek Waters and Jeremy Konner, Will Ferrell, and Adam McKay have executively produced the series.
Derek Waters hosts the episodes with multiple other narrators that talk about particular historical events in the period. The stars try to reenact the entire scenario by lip-syncing with the narrator. Every episode of the series takes us on a journey to the U.S.A. to get to know about the stories and people of the rich past. And these stories are pertained in often-confusing ways by intoxicated narrators and stars performing the roles.
Apart from guest appearances and the host, the characters in the episodes are essayed by regulars, namely Bennie Arthur, Mort Burke, Tim Baltz, Sarah Burns, Craig Cackowski, Maria Blasucci, Michael Cassady, Tymberlee Hill, Michael Coleman, Adam Nee, Greg Tuculescu, J.T. Palmer, Jeremy J. Tutson, and Aasha Davis.
The show made its debut in 2013 on Comedy Central, and the sixth season was the last season that aired back in 2019. However, the same year seventh season of the show was also in talks, but the decision got reversed, and the sixth one served as the final season. The show also has its international versions made. A total of seventy episodes and two specials are credited to all the seasons.
More About Drunk History
Well, we all know that history class was not everyone's cup of tea. And that all depended on the kind of teacher we have for teaching the lessons. But if you still struggle to remember historical events, then you can simply tune into your favorite Drunk History episode and hilariously enjoy a ride through past times.
We see stories told by the narrators trying to recall historical events while intoxicated and an all-star cast enacting the scenes to make them more fun. The show has its adaptation made into British series that has so far three seasons to it, and the Mexican adaptation, too, has three seasons to its credit. Other adaptations are in Brazilian, Polish, and Australian, which have done fairly well in their respective regions.
The series has an IMDb rating of 7.8 and has mixed reviews from both audiences as well as critics. The audience liked its appealing portrayal of historical stories and, at the same time, being hilarious as well as entertaining. It imparts knowledge without boring you and has the best of both worlds.
But it does come with a word of precaution as it involves drinking by the narrators to the point they might even throw up or use inappropriate language; kids must be kept under supervision. But all in all, it is suitable for all age groups, be it younger to older.
The list comprises 20 best Drunk History episodes, primarily the original series, that you can enjoy watching alone or with families and friends and get a glimpse of a historical incident in the most epic way possible. Honestly, it will be one of a kind that you never have seen before!
20. Journalism
Season: 

3

Episode: 

8

Release Date: 

10/20/2015
In the episode we saw, Elizabeth Bisland and Nellie Bly decide to roam around the globe in less than 80 days. Meanwhile, we also get to see the downfall of politician Tammany Hall leader Boss Tweed as the cartoonist Thomas Nast exposes the corrupt individual through his cartoons.
Also, newsboys from New York go on strike. The episode stars Ellie Kemper, Michael Cera, Jason Alexander, and Natasha Leggero.
19. Bad Blood
Season: 

6

Episode: 

16

Release Date: 

8/6/2019
In this particular episode, we see the character of Mary Mallon transmitting the infection of typhoid fever wherever she happens to go. Meanwhile, Arsinoe, the younger sister of Cleopatra, tries to go in and out of power in the backdrop of Ancient Egypt.
18. Sex
Season: 

5

Episode: 

4

Cast: 

Derek Waters, Alison Rich, Gabe Liedman

Release Date: 

2/13/2018
In the episode, we see Margaret Sanger heading a crusade for birth control accessibility. The Kinsey scale gets created, and Gloria Steinem worked undercover in Playboy Club.
17. Montgomery, AL
Season: 

2

Episode: 

1

Cast: 

Derek Waters, Mariah Iman Wilson, Lisa Bonet

Release Date:

 7/1/2014
In the episode of Drunk History, we see Percy Julian trying her best and working against discrimination and all odds to become a great scientist. Meanwhile, we see months before the famous protest of Rosa Parks, Claudette Colvin refused to give up her bus seat, thereby making a strong ground for Park's standing. Joe Louis heads out to fight a fighter from Germany named Max Schmeling.
16. Hollywood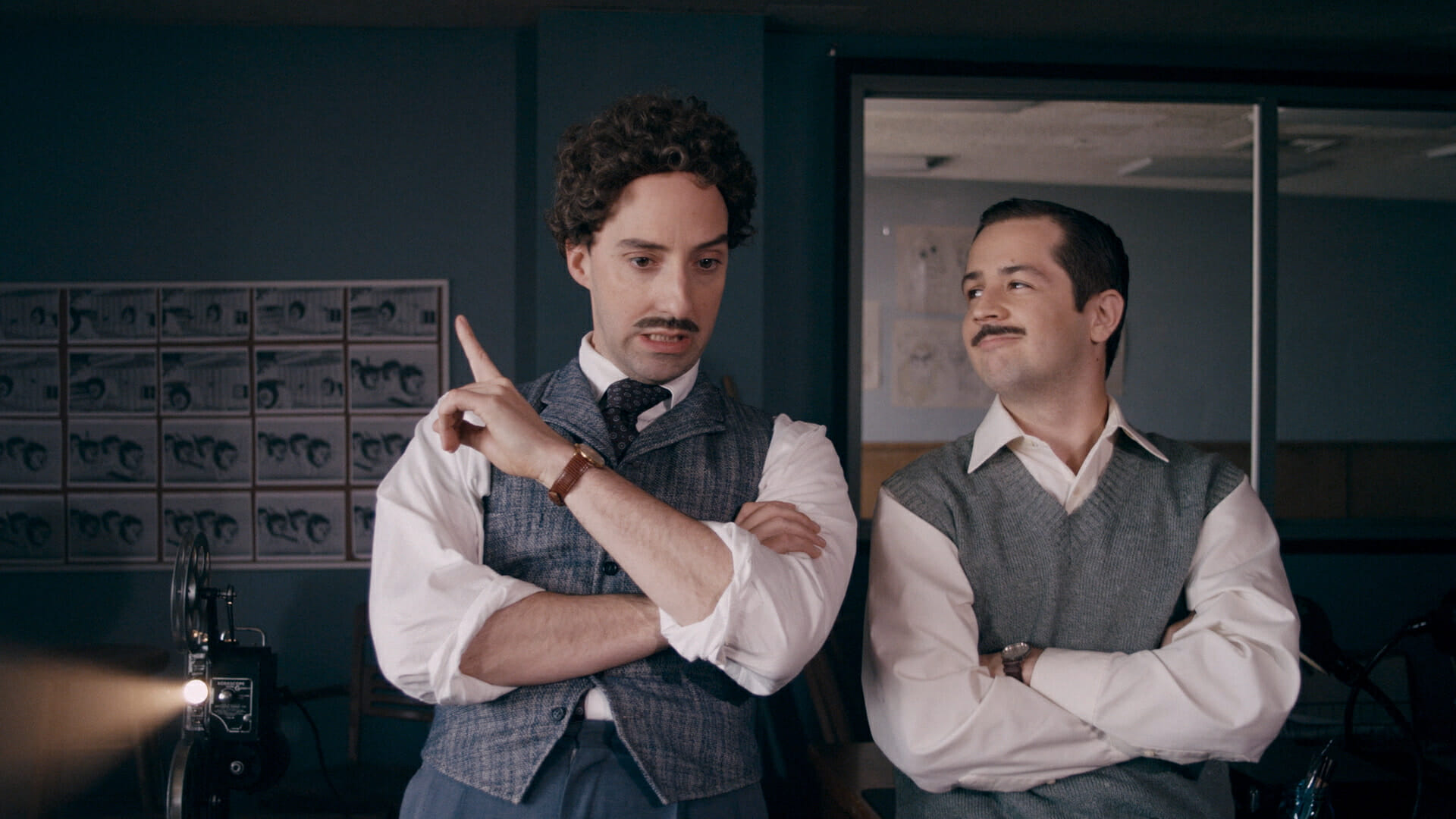 Season: 

2

Episode: 

6

Cast: 

Derek Waters, John Lithgow, Tony Hale

Release Date: 

8/5/2014
In the episode of Drunk History, William Randolph Hearst gets furious because of Citizen Kane by Orson Welles. Meanwhile, with the help of animator Ub Iwerks, Walt Disney made Mickey Mouse, and Ronald Reagan gets convinced by her wife, Nancy Reagan, to enter politics.
15. Boston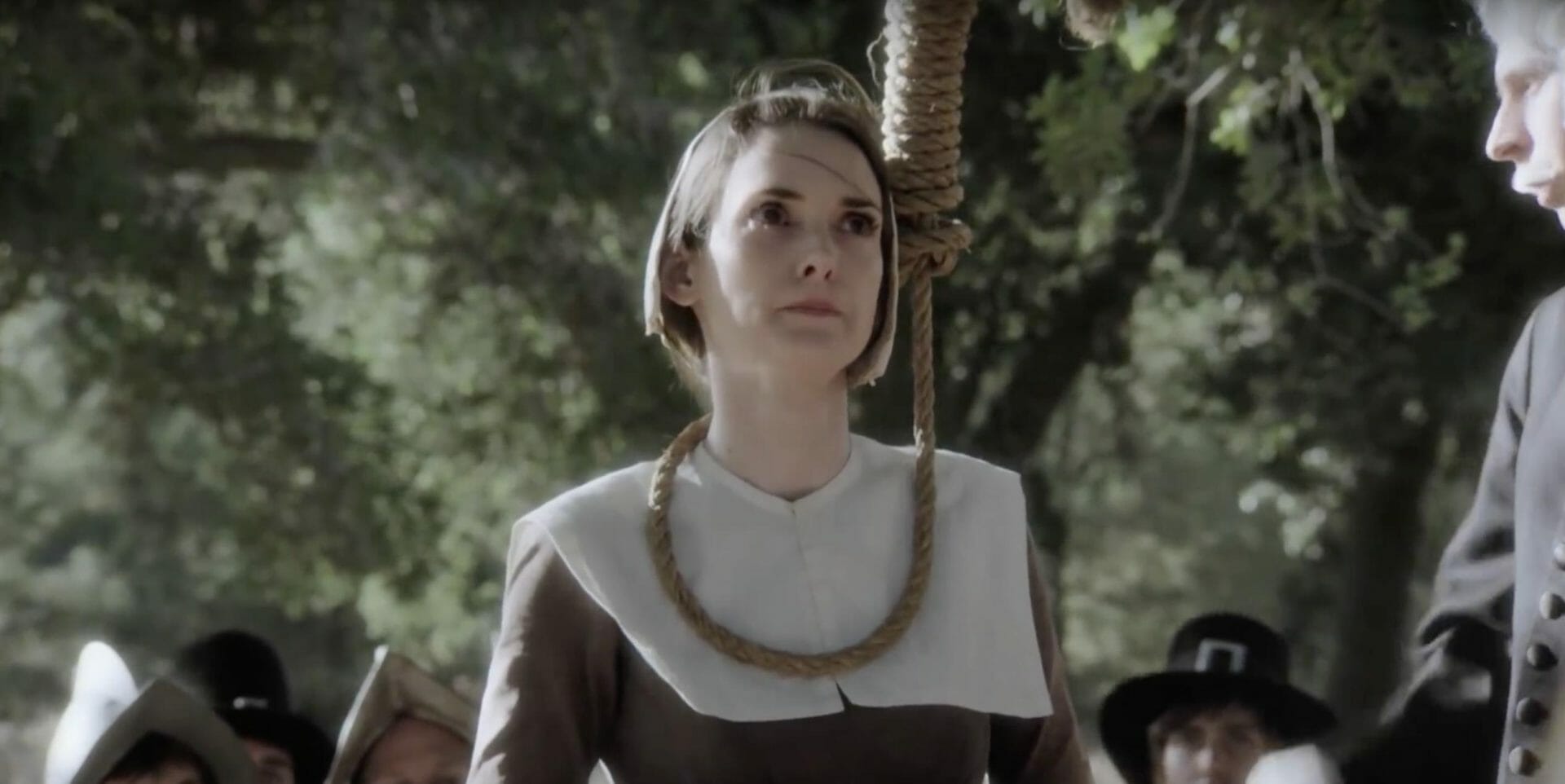 Season: 

1

Episode: 

4

Cast: 

Derek Waters, Jen Kirkman, Erin Rohr

Release Date: 

7/30/2013
We happen to see the Puritan establishment being called into a war by Mary Dyer's actions. Also, two clever robbers can successfully carry out an art heist worth $500 million. In the history of New England, the most notorious arsonist is revealed.
Guest appearance on the episode is by Michael Cera, Winona Ryder, and Nick Offerman.
14. Chicago
Season: 

1

Episode:

 2

Cast: 

Derek Waters, Tommy Blacha, Rich Fulcher

Release Date: 

7/16/2013
An unlikely enemy happens to destroy Al Capone, and Abraham Lincoln, a prairie lawyer, gets a big chance. During The Haymarket Riot of 1886, police fight off against the protestors. Moreover, guest stars comprise Ike Barinholtz, Matt Besser, and Joe Lo Truglio.
13. Bar Fights
Season: 

4

Episode: 

3

Cast: 

Vanessa Bayer, Alexandra Grey, Mariah Wilson, Dwight Yoakam, Brendan Sexton III, Michael Cera, and Trace Lysette

.

Release Date: 

10/11/2016
In this one, we see a bar being deliberately destroyed by carrying A. Nation. Also, Marsha P. Johnson stands up for the rights of LGBT, and Andrew Jackson gets involved in a shootout.
12. First Ladies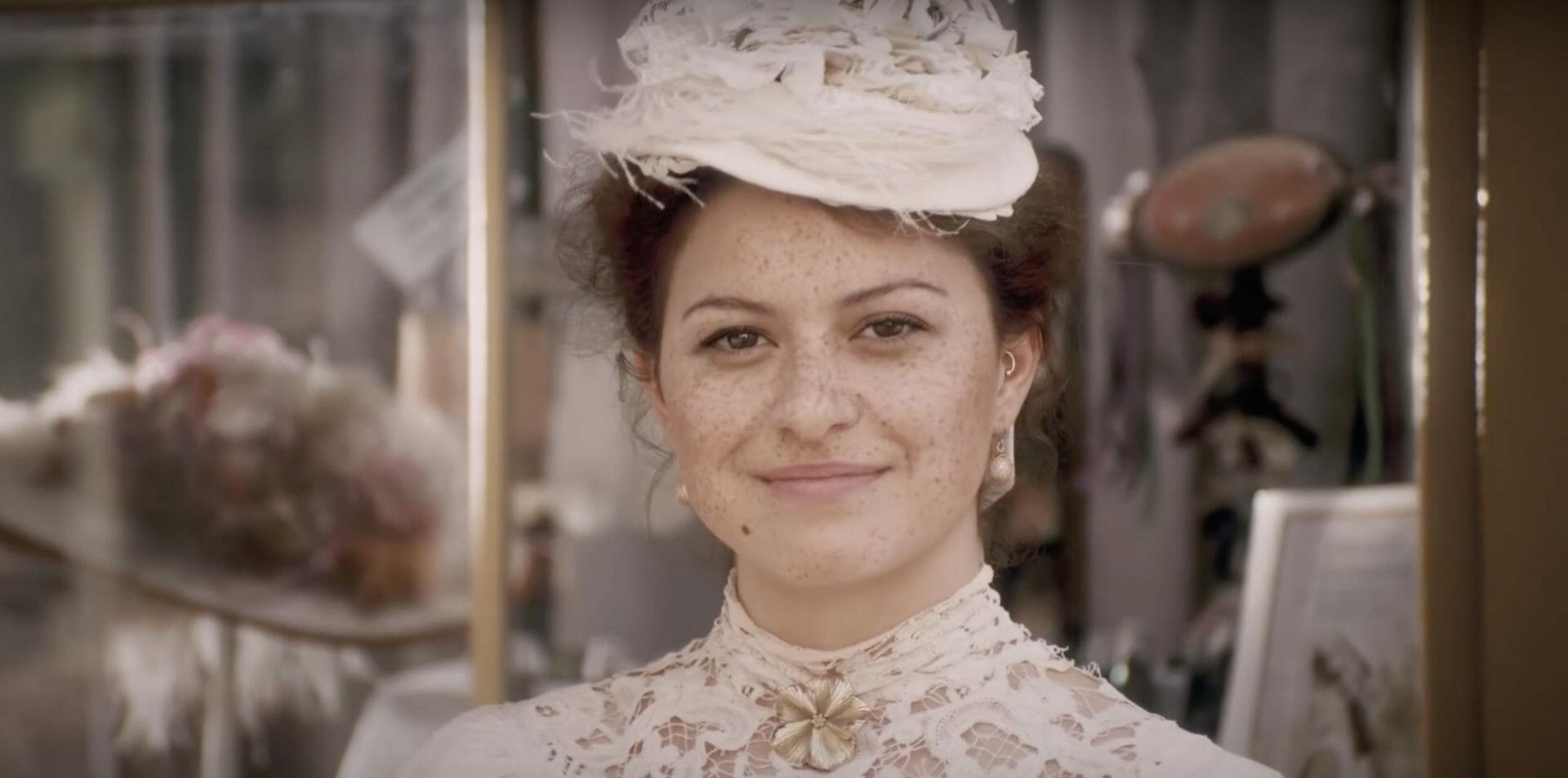 Season:

 2

Episode: 

10

Cast: 

Courteney Cox, Casey Wilson, Bobby Moynihan, Alia Shawkat

Release Date:

 9/2/2014
The tenth episode of season 2 of Drunk History sees Frances Cleveland becoming the youngest first lady ever. After Woodrow Wilson's stroke, Edith Wilson ran the country, and Dolley Madison saved several artifacts from destruction.
11. Underdogs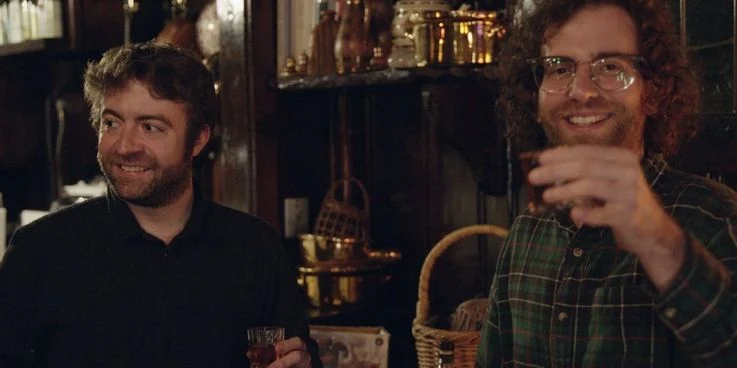 Season: 

5

Episode: 

6

Cast: 

Solomon Georgio, Jon Gabrus, Colin Hanks, David Koechner, John Ennis, David Harbour

Release Date: 

2/27/2018
This episode of drunk history gives a deeper insight into the fight for the government-funded children's television program by Fred Rogers. Ida Tarbell, a female journalist, helps in taking down the oil monopoly of John D. Rockefeller.
10. New York City
Season: 

2

Episode: 

2

Cast: 

Paul Scheer, Juno Temple, Michaela Watkins, Laura Dern, Taran Killam, Matt Walsh, Brett Gelman

Release Date: 

7/8/2014
The Statue of Liberty gets reluctantly accepted by the U.S. Sybil Ludington goes on an epic ride to warn off the British attack, and Nellie Bly, the journalist, invades a corrupt mental institution.
9. Space
Season: 

3

Episode:

13

Cast: 

Blake Anderson, Adam Devine, Chelsea Peretti, Nathan Fillion, Paul Scheer, Mark Gagliardi

Release Date: 

11/24/2015
In this episode of Drunk History, we see the love blossoming between Ann Druyan and Carl Sagan, Wernher von Braun becoming the name behind rocket science, and an astronaut from Russia becoming the first one to walk in space.
8. Spies
Season: 

3

Episode:

4

Cast: 

Octavia Spencer, Alia Shawkat, Will Ferrell, Claudia O'Doherty, Crissle West, Lucius Dillon, Matt Gourley

Release Date: 

9/22/2015
The episode opens with Crissle West telling a story where Harriet Tubman leads an army to raid a plantation near the riverside and, in the process, saves more than 750 enslaved people. Then we hear Claudia O'Doherty talk about a woman who happens to carry the resistance efforts in France around the 1940s by getting disguised as an older woman. The woman happens to be Virginia Hall.
And towards the end, we see Lucius Dillon telling the story about famous author Roald Dahl who once became a spy to get information during World War II.
7. Heroines
Season:

 5

Episode: 

1

Cast: 

Paget Brewster, Amber Ruffin, Tiffany Haddish, Busy Philipps, Evan Rachel Wood, Alexander Skarsgård, Jack McBrayer

Release Date: 

1/23/2018
In this episode of Drunk History, we see actors paying tribute to the first woman who fought in the Revolutionary War and began to receive a pension. The episode also shows a museum curator who saved art from the Nazis and Clara Bart, a Civil War hero. This women-packed episode is a good one to watch!
6. Nashville
Season: 

1

Episode: 

7

Cast: 

Seth Weitberg, BJ Porter, Georgia Hardstark, Alie Ward, Tony Hale, Taran Killam, Kumail Nanjiani

Release Date: 

8/20/2013
This particular episode of Drunk History sees Clark and Lewis exploring the other side of the West, the lawyers face off against each other in the trial of the century, and due to the erupting controversies, Dolly Parton is seen leaving the man who made her famous.
For guest appearances, we see Tony Hale, Jack McBrayer, Aubrey Plaza, and many others.
5. Are You Afraid of the Drunk?
Season: 

6

Episode:

 1

Cast: 

Seth Rogen, Will Ferrell, Elijah Wood, Maria Blasucci, Bennie Arthur, Jack McBrayer, Evan Rachel Wood

Release Date: 

1/15/2019
In this iconic Drunk History episode, we get to see how Mary Shelley, a teenage writer created her legendary work "Frankenstein."
4. Civil Rights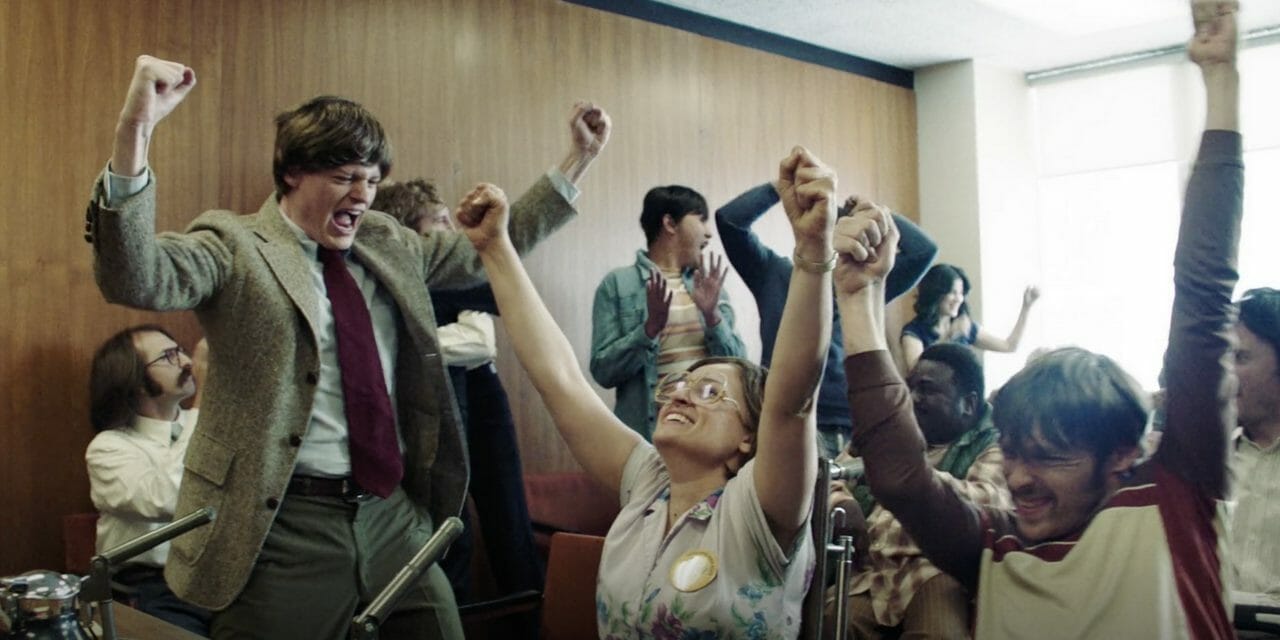 Season: 

5

Episode: 

5

Cast: 

Kirby Howell-Baptiste, Crissle West, Suzi Barrett, Tatiana Maslany, Kat Dennings, Sheaun McKinney, Sean Berdy

Release Date: 

2/20/2018
The episode showcases the tribute to a woman who fought against suffrage. Children in Birmingham take out a march for their civil rights while the episode also looks at the disability rights.
3. Drunk Mystery
Season: 

5

Episode: 

7

Cast: 

Kirsten Dunst, Georgia Hardstark, Alison Rich, Jayma Mays, Kyle Mooney, Jesse Plemons, Richard Riehle, Taran Killam

Release Date: 

3/6/2018
This Drunk History episode titled Drunk Mystery looks closely into Agatha Christie's disappearance and the following investigations. It can also be seen about the unknown letter writer who terrorized the town of Circleville and the main head of the mystery of the hijacking of America's plane.
2. Hamilton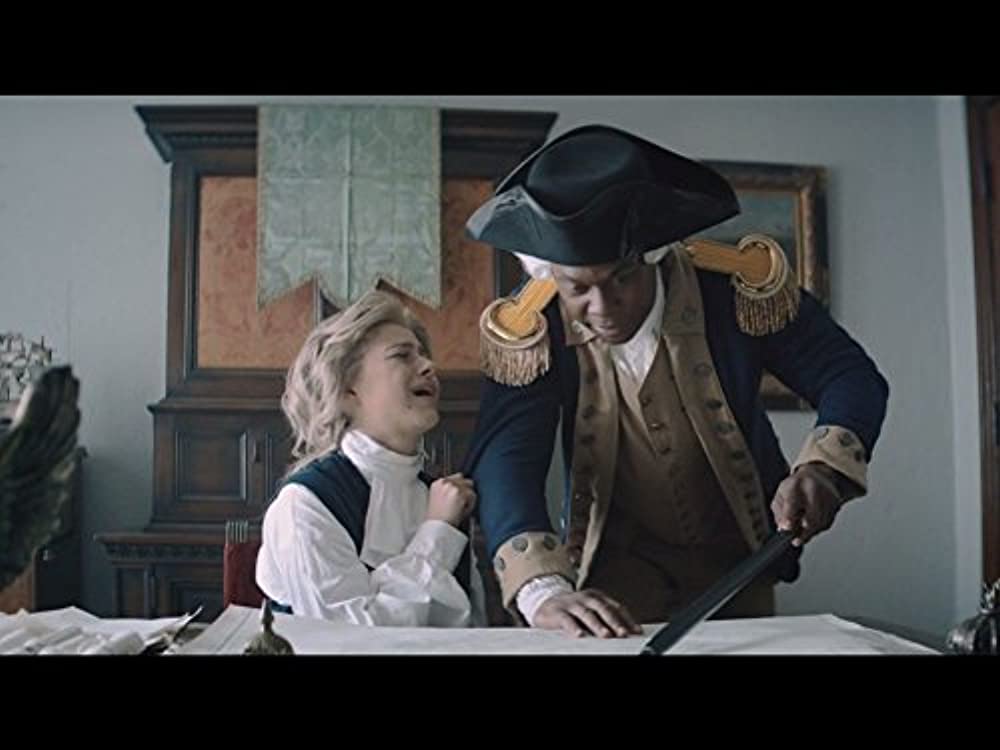 Season: 

4

Episode: 

10

Cast: 

Lin-Manuel Miranda, Bokeem Woodbine, David Wain, Dave Grohl, Aubrey Plaza

Release Date: 

11/29/2016
In this episode, Lin-Manuel Miranda gets drunk and spills out the story of Alexander Hamilton. He also adds about his rival Aaron Burr and their duel to the death.
1. Atlanta
Season: 

1

Episode: 

3

Cast: 

Jenny Slate, James Atkinson, Mark Gagliardi, Matt Walsh, Rob Riggle

Release Date: 

7/23/2013
In the episode of Drunk History, we see the invention of the now-popular cold drink brand Coca-Cola by John Pemberton using wine and cocaine. The F.B.I. takes down Martin Luther King Jr., whereas Stetson Kennedy invades Klu Klux Klan.
For guest appearances, we see Simon Helberg, Bill Hader, Kevin Nealon, and others. 
Conclusion
So, the list of these best episodes of Drunk History will be entertaining yet informative for you. You can catch the show's six seasons by purchasing Amazon Video, Apple iTunes, Vudu, and Google Play Movies. The option to stream the episodes is available on Hulu in the United States. You can stream the first three seasons on Now TV and Sky Go in the United Kingdom.
In Canada, the series six seasons can be watched on Crave and Sun Nxt. The same can be streamed in Australia on Paramount Plus and Sun Nxt.
Each 21-minute-long episode will provide hilarious insight into some of the key historical events by some notable names. The main idea of the show popped up to Derek Waters when he was having a drunken conversation with his pal Jake Johnson who told him about the death of Otis Redding, an R&B singer, in a plane crash. Waters thought it would be funny if such an incident through the words of an intoxicated individual were recorded and the actors were made to act on it. Thus, the idea of Drunken History originated.
And the interesting part of knowing about this is that the storytellers are initially made to read out the stories while sober and then rehearse before the producer. Then they would get drunk, with Derek joining them to make sure they do not feel like they are being exploited. The stories are recorded and enacted by the actors to make up a fantastic episode of the show.
So do make it a point to catch them as soon as possible!