One of the most exciting genres is the historical one. This historical genre does not mean you are watching the History channel. These shows are a cocktail of many flavors like drama, action, fantasy, adventure, mystery, romance, suspense, war, politics, etc.
The historical genre ranges from ancient, medieval, and relatively modern shows. This list only counts medieval tv shows. Here are the top 20 best medieval shows ever.
20. Berserk (2016–2017)
Director: Shin Itagaki
Writer: Makoto Fukami and Takashi Yamashita
Cast: Kaoru Mizuhara, Yoko Hikasa, Kazuyuki Okitsu
IMDb Rating: 6.8
Rotten Tomatoes score: 84%
Streaming Platform: Netflix, HBO Max
Berserk is an anime series about Guts, a master black swordsman and a mercenary recruited by a group called Band of the Hawk, a mercenary group with a leader called Griffith. Unfortunately, Griffith turns out to be evil, and Guts and his lover, Casca, who has gone pretty insane, barely escape.
The story revolves around Guts' journey to obtain vengeance for evil in a world full of dark and relentless spirits, corruption, and many other entities. This dark fantasy animated series, which has two seasons, is set up in the golden age in a fictional continent, Berserk.
19. Robin Hood (2006-2009)
Director: Matthew Evans, Graeme Harper
Writer: Foz Allan, Dominic Minghella
Cast: Jonas Armstrong, Gordon Kennedy, Sam Troughton
IMDb Rating: 7.4
Rotten Tomatoes score: 50%
Streaming Platform: Amazon Prime Video and Netflix.
Robin Hood is one of the most famous pop culture characters from medieval times. A Nobel thief who stole riches from the rich and provided it to the poor and needy.
This show focuses on, you guessed right, Robin Hood, who recently returns from war and gets right into a real battle that his people are fighting against the new sheriff and his cruel rule. So he gathers outlaws to win against the sheriff. This adventure, fantasy, drama, and folklore is a three-season series set in the middle ages in London.
18. The Pillars Of The Earth (2010)
Director: Sergio Mimica-Gezzan
Writer: Ken Follett, John Pielmeier
Cast: Ian McShane, Matthew Macfadyen, Eddie Redmayne
IMDb Rating: 8.0
Rotten Tomatoes score: 77%
Streaming Platform: Hulu and Starz
The Pillars of the Earth is a historical tv miniseries. The tv series is based in the 12th century in the fictional town of Kingsbridge, where a cathedral was constructed in a turbulent period in English History. The show is a television adaptation of a book of the same name by Ken Follett.
This Historical drama is pretty different from the novel it is based on. Like many characters, changes were made in the show. Although a miniseries, the display showcases a decent essence of the middle ages.
17. Cadfael (1994–1998)
Director: Graham Theakston
Writer: Simon Burke, Russell Lewis, Christopher Russell, Edith Pargeter
Cast: Derek Jacobi, Michael Culver, Julian Firth
IMDb Rating: 8.1
Rotten Tomatoes score: 
Streaming Platform: Britbox
Cadfael is a British detective television series set in the 12th century in England. Mainly in Benedictine Abbey in Shrewsbury, the series is based on the books by Ellis Peters, who wrote The Cadfael Chronicles. 
This historical drama and mystery series is about Brother Cadfael, a crusader turned monk and now a detective who solves the mysteries surrounding him. He possesses all the skills and qualities required for a 12th-century soldier/sailor turned monk, in England, during the days of Chaos left by the English civil war.
16. Rome (2005-2007)
Director: Michael Apted
Writer: Bruno Heller, William J. MacDonald, John Milius
Cast: Kevin McKidd, Ray Stevenson, Polly Walker, Kerry Condon
IMDb Rating: 8.7
Rotten Tomatoes score: 86% 
Streaming Platform: Hulu, Disney plus, HBO Max
Rome is a two-season historical drama soap opera series. The series' story is set in Ancient Rome, transitioning from the Roman republic to the Roman empire.
The series is historically accurate as it contains fictional characters based on figures from actual events as stated in the historical records.
The show is set in the 1st century BC, where we follow two soldiers, Lucius Vorenus and Titus Pullo, and their lives intertwined with these events. This Italian, British and American series has some monumental historical figures like Julius Caesar, Mark Antony, and Cleopatra.
15. Spartacus (2010-2013)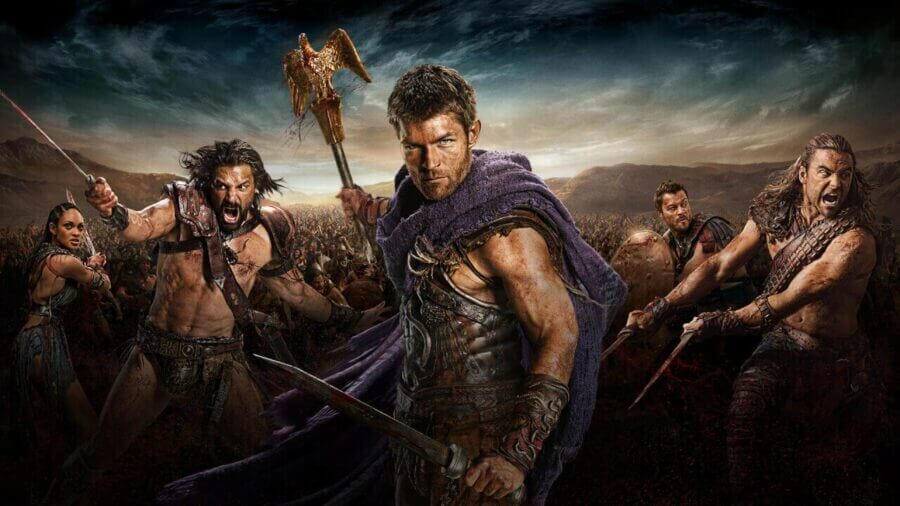 Director: Jesse Warn, Michael Hurst, Rick Jacobson
Writer: Steven S. DeKnight, Aaron Helbing, Todd Helbing
Cast: Andy Whitfield, Lucy Lawless, Manu Bennett
IMDb Rating: 8.5
Rotten Tomatoes score: 64%
Streaming Platform: Hulu, Amazon Prime Video, and Starz
Spartacus is a Historical action drama television series based on the medieval period. Spartacus, a Thracian gladiator, inspires this medieval series.
The series is set in Rome between 73 to 71 BC when there was a major slave uprising against the Roman republic. This Sam Raimi brainchild is a Sword and Sandal genre. This medieval tv-series is filled with gladiators, spartan warriors, and everything Starz brings to the table.
14. Isabel (2011–2014)
Director: Jordi Frades
Writer: Jordi Calafí, Juan Carlos Blázquez, Joan Barbero
Cast: Michelle Jenner, Ramon Madaula, Rodolfo Sancho
IMDb Rating: 8.3
Rotten Tomatoes score: 
Streaming Platform: Amazon Prime Video
Isabel is a Spanish Language historical fiction series about the reign of Queen Isabella of Castile. This medieval tv series follows Isabel on the journey she embarks from her childhood to her reign as a Queen.
The first season falls under the period between 1461 and 1474, from her childhood to her marriage to the King, Ferdinand of Aragon.
The second season is from 1474 and 1492, which begins with her being crowned on the journey of Christopher Columbus. Finally, the third covers political intrigue with all the marriages and deaths.
13. El Cid (2020-present)
Director: Marco A. Castillo, Adolfo Martínez Pérez
Writer: Luis Arranz, Adolfo Martínez Pérez
Cast: Jaime Lorente, Francisco Ortiz, Alicia Sanz
IMDb Rating: 6.6
Rotten Tomatoes score: (average audience score) 74%
Streaming Platform: Amazon Prime Video
El Cid is a Spanish Historical drama and action series based on the life of Rodrigo Díaz de Vivar, a Castilian nobleman, a Knight, and a war hero. Along with Rodrigo is a young servant. 
It is set in 11th century medieval Spain with king, kingdom, Knights, and warlords. The man, a legend, is said to be centuries ahead of his time involved in the wars and politics of medieval Europe.
12. Barbarian (2020- Present)
Director: Barbara Eder, Stefan Ruzowitzky
Writer: Andreas Heckmann, Arne Nolting, Jan Martin Scharf
Cast: Florian Schmidtke, Laurence Rupp, Jeanne Goursaud, David Schütter
IMDb Rating: 7.2
Rotten Tomatoes score: 86%
Streaming Platform: Netflix
Barbarian is a Netflix series about the Roman Empire's capture of Germany in the 9th century AD. The show does an excellent job of showing the oppression of Germanic tribes.
The story follows the life of Arminius, who was from one of the Germanic Tribes but was taken hostage by the Roman Army and later became eques in the Roman Imperial Army.
This medieval series portrays his journey from his childhood to the Battle of the Teutoburg Forest, where the German Tribe wins.
11. Britannia (2017- Present)
Director: Luke Watson
Writer: Jez Butterworth, Tom Butterworth
Cast: David Morrissey, Eleanor Worthington-Cox, Julian Rhind-Tutt
IMDb Rating: 6.8
Rotten Tomatoes score: 92%
Streaming Platform: Amazon Prime Video
Britannia is a historical fantasy drama television series set in 43 BC. The Roman Empire captured present-day British isles.
This medieval ten episodes series follows Julius Caesar, General Aulus Plautius, and his second-in-command, Lucius, along with what entails Julius's brutal stabbing and death. This adventure series has a massive budget showing the medieval era is abundant.
10. Knightfall (2017-2019)
Director: Douglas Mackinnon
Writer: Don Handfield, Richard Rayner
Cast: Tom Cullen, Pádraic Delaney, Simon Merrells
IMDb Rating: 6.7
Rotten Tomatoes score: 57%
Streaming Platform: Netflix
Knightfall is a Historical action, drama, and fiction series that follows the journey of the Knights Templar. It went from success, failure, and oppression by King Philip IV of France in 1307. We follow leader Landry du Lauzon, a fictional character, a strong fighter and warrior who fails in the Holy Land but then gets involved with resurfacing the Holy Grail.
9. Merlin (2008-2012)
Director: Jeremy Webb, Alice Troughton
Writer: Johnny Capps, Julian Jones, Jake Michie
Cast: Colin Morgan, Bradley James, John Hurt
IMDb Rating: 7.9
Rotten Tomatoes score: 85%
Streaming Platform: Netflix
Merlin, also known as The Adventures of Merlin, is a British fantasy drama and dark adventure ages historical series about medieval times. This is known to be one of the best medieval tv series. The show follows Merlin, a gifted warlock, a young man sent to the Kingdom of Camelot.
After saving King Arthur, he becomes his manservant. King Arthur, Merlin, and the round table knights intertwine in this tale and join forces. What follows is a trust and deep friendship between the two as they journey through life together.
8. Spanish Princess (2019-2020)
Director: Lisa Clarke, Chanya Button
Writer: Emma Frost, Matthew Graham, Philippa Gregory
Cast: Charlotte Hope, Laura Carmichael, Aaron Cobham
IMDb Rating: 6.8
Rotten Tomatoes score: 75%
Streaming Platform: Amazon Prime Video
The Spanish Princess is a Historical period drama series based on The Constant Princess (2005) and The King's Curse (2014) by Philippa Gregory. The medieval tv series is a sequel to the television shows, The White Queen and The White Princess.
The series is a love story in the midst of dealing with political intrigue, royal drama, etc., that revolves around a teenage Catherine of Aragon, daughter of Spanish rulers Isabella and Ferdinand. What follows is her journey around the crown and royal court.
7. The Tudors (2007-2010)
Director: Ciaran Donnelly, Jeremy Podeswa
Writer: Michael Hirst
Cast: Jonathan Rhys Meyers, Henry Cavill, Sarah Bolger
IMDb Rating: 8.1
Rotten Tomatoes score: 69%
Streaming Platform: Hulu
The Tudors is a historical fiction political drama about King Henry VIII and his reign, all through his marriages, mistresses, alliances, and kids (both legitimate and illegitimate). Each season witnesses a new marriage and new drama that follows that marriage.
The Tudors is a show filled with politics, drama, and sexual intrigue. The show is famous for getting most of the details about history quite right. Many shows about Henry VIII and his legacy include Wolf Hall, Six wives of Henry the VIII, Six Wives with Lucy Worsley, Spanish Princess, etc.
6. The Last Kingdom (2015-2022)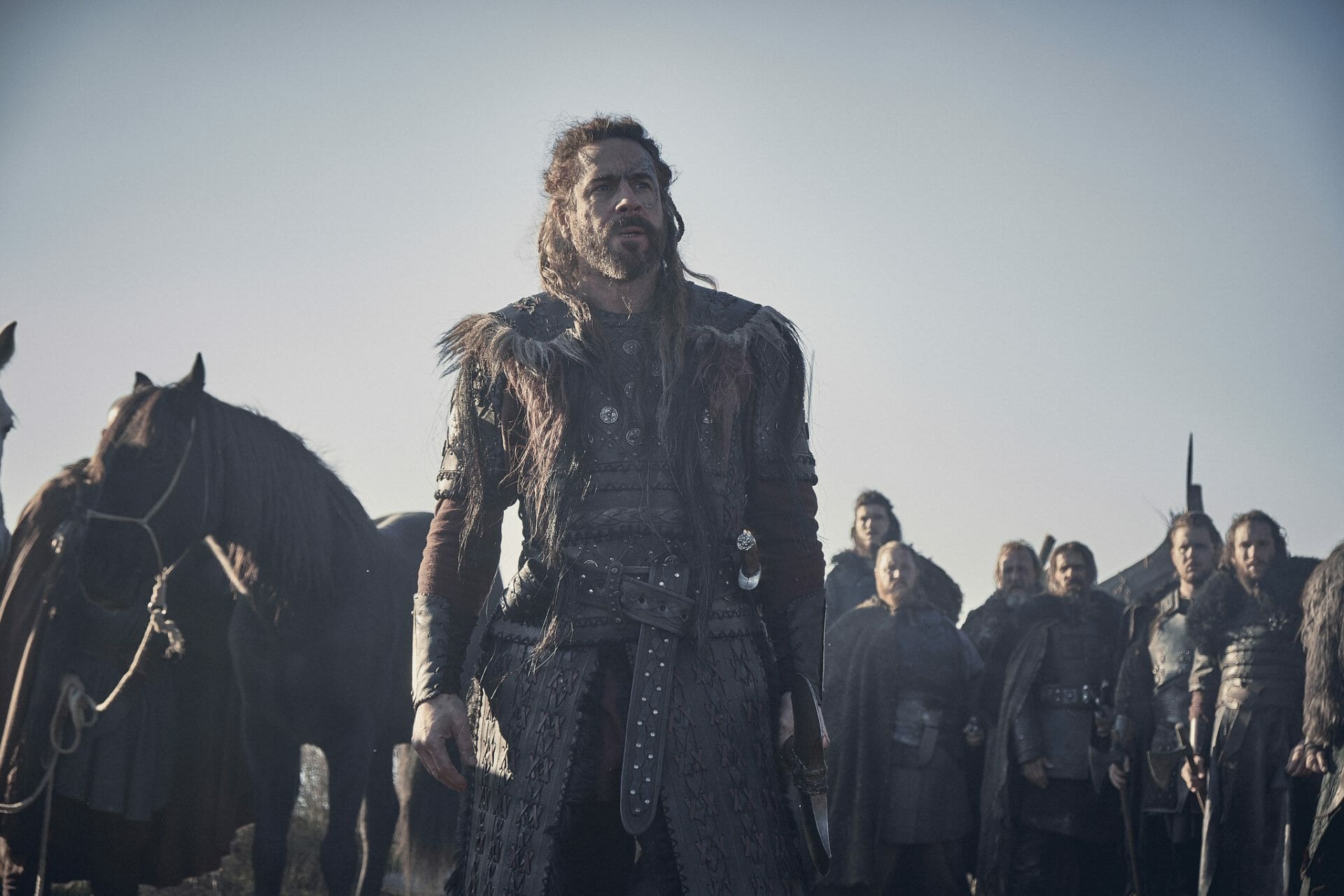 Director: Jon East, Edward Bazalgette
Writer: Stephen Butchard, Bernard Cornwell
Cast: Alexander Dreymon, Eliza Butterworth, Arnas Fedaravicius
IMDb Rating: 8.5
Rotten Tomatoes score: 91%
Streaming Platform: Netflix
The Last Kingdom is said to be one of the best medieval tv shows and one of the most appreciated ones. The Last Kingdom is a British historical fiction drama based on a series of novels by Bernard Cornwell, The Saxon Stories.
The plot follows Uhtred and a Saxon raised by Vikings, who set out to claim his rightful position on the throne, and what follows.
This is a show amid the Viking age. Other television shows that bring out the exact epic nature of Vikings are "Vikings (2013-2020)" and "Vikings: Valhalla (2022-present)", just as famous and excellently made as The Last Kingdom.
5. Medici (2016-2019)
Director: Christian Duguay, Sergio Mimica-Gezzan
Writer: Nicholas Meyer, Frank Spotnitz, James Dormer
Cast: Daniel Sharman, Alessandra Mastronardi, Synnove Karlsen
IMDb Rating: 7.9
Rotten Tomatoes score: 50%
Streaming Platform: Netflix
Medici is a vital series; a story was not told often. The story of the renaissance, how it came to be, and what followed. The show is a historical period drama and one of very few shows about and around this time.
Another such series include "Da Vinci's Demons," but this world in the show weighs heavily on the fantasy, fiction, and even supernatural side. In comparison, Medici focuses more on the epic banking dynasty.
4. Marco Polo (2016-2019)
Director: Daniel Minahan, David Petrarca, Alik Sakharov
Writer: John Fusco, Matthew White
Cast: Lorenzo Richelmy, Benedict Wong, Joan Chen
IMDb Rating: 8.0
Rotten Tomatoes score: 66%
Streaming Platform: Netflix
Marco Polo is a historical period drama series that embarks on the journey of, you guessed it right again, Marco Polo. The show is set in the royal court of Kublai Khan (1271–1368), the Khagan of the Mongol Empire and grandson of Genghis Khan. The show has two seasons but was canceled by Netflix after season two.
3. Rise Of Empires: Ottoman (2020)
Director: Emre Şahin
Writer: Kelly McPherson
Cast: Cem Yigit Uzümoglu, Tommaso Basili, Selim Bayraktar
IMDb Rating: 7.9
Rotten Tomatoes score: 
Streaming Platform: Netflix
Rise of Empire: Ottoman is a Turkish Historic show about the height of the Ottoman Empire. This show on Netflix is one of many epic Turkish shows about the history of Turkey, the Ottomans, and the Byzantine Empire, like Dirilis: Ertugrul, Kuruluş: Osman, Magnificent Century, Payitaht: Abdülhamid, and The Great Seljuks: Guardians of Justice, etc.
This show follows Ottoman Sultan Mehmed II as he gears up to take control of the East Roman capital, Constantinople (present-day Istanbul, Turkey), and what follows in the history of the world.
2. The Hollow Crown (2012-2016)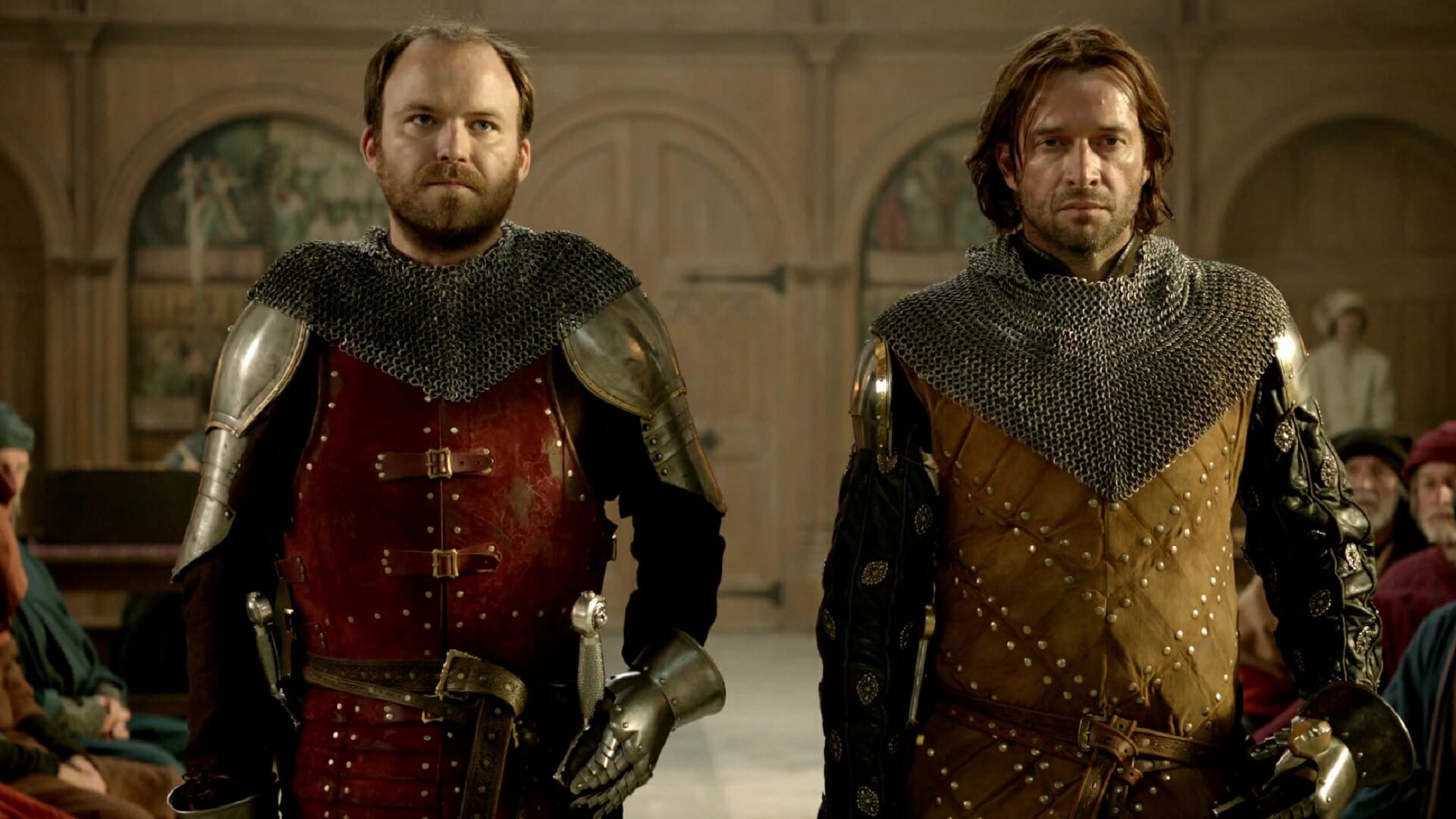 Director: Dominic Cooke, Richard Eyre
Writer: Richard Eyre, Rupert Goold
Cast: Tom Hiddleston, Anton Lesser, Benedict Cumberbatch
IMDb Rating: 8.2
Rotten Tomatoes score: 98%
Streaming Platform: Amazon Prime Video
The Hollow Crown is a British Historical medieval drama show. With some Shakespearian adaptation, the show tells the story of kings of England in the late Middle Ages, including King Richard II and King Henry IV, among many-many other Kings, Queens and Dukes of the time.
This two-season series won awards after awards and is more Shakespearian than historically wholly accurate.
1. Game Of Thrones (2011-2019)
Director: David Nutter, Alan Taylor
Writer: David Benioff, George R.R. Martin, D.B. Weiss
Cast: Emilia Clarke, Peter Dinklage, Kit Harington, Maisie Williams
IMDb Rating: 9.2
Rotten Tomatoes score: 89%
Streaming Platform: HBO Max, Disney plus Hotstar
Game of Thrones, probably the biggest show in the world, is a fantasy, fiction, adventure, action, drama, and historically inspired best medieval television show. It is adapted from George R.R. Martin's book series A Song of Ice and Fire.
The show is medieval in every aspect except its supernatural elements. The way this show captures the people, situations, politics, war, and drama is unlike any other.
This multiple Emmy Winner show follows just about a million characters of different houses in the make-belief but the entirely unfamiliar world. As the name would suggest, the show is about war, politics, and victories.
Other Medieval Tv Shows
Many more medieval shows are worth recognizing; this list is too small to capture them all. Some shows that reminded me of other such shows have been mentioned above. I picked a few here, maybe I would've picked others some additional time, but the truth is that there are so many of these great historical shows that you better start completing them if you want to meet them in this lifetime