PS5 has now initiated its journey as a gaming console. And now, there are some best PS5 games that you can play. Sony's latest next-gen console is here to give you an exceptional gaming experience that you have never felt before.
Sony Interactive Entertainment is a leading digital publisher of video games. So now, if you are looking for the best PS5 games list, you have come to the right place.
These quality titles have everything from performance to graphics and will offer stunning gameplay. The games listed will suit every mood, taste, experience, and preference. So, let's jump into the best games on PS5 right now.
40. Stray
What's not to love about a cyberpunk adventure game where you play as a stray cat exploring a city populated by robots? Fortunately, the finished product lives up to the initial pitch. While there are occasionally tedious stealth sections and uninteresting combat, Stray's accomplishments far outweigh its flaws.
The game captures the essence of being a curious cat in a foreign environment beautifully and with great care. Additionally, there is a meow button, which is only natural.
39. Uncharted: Legacy of Thieves Collection
For one simple reason—60 frames per second—Legacy of Thieves Collection is unquestionably the best way to play these games right now.
The two action adventure classics look even better than before in shiny 4K thanks to some nice graphic flourishes in fidelity mode, but performance mode is the real game-changer here.
38. Tony Hawk's Pro Skater 1 + 2
The two classic games are still included and have been completely rebuilt in high definition, but they now run natively in 4K at 60 frames per second and can reach 120 fps if you're willing to sacrifice a little bit of resolution. Landing big tricks feels even better in your hands thanks to the DualSense's haptic feedback, and spatial audio is now supported.
37. God of War Ragnarok
Given the dearth of AAA games in the second half of 2022, God of War Ragnarok didn't need to do much to pique our interest. But as it turned out, the sequel to the PS4 classic can only be described as huge. Everything that was good about the previous game is expanded upon in this dizzyingly epic romp through Norse mythology.
36. Astro's Playroom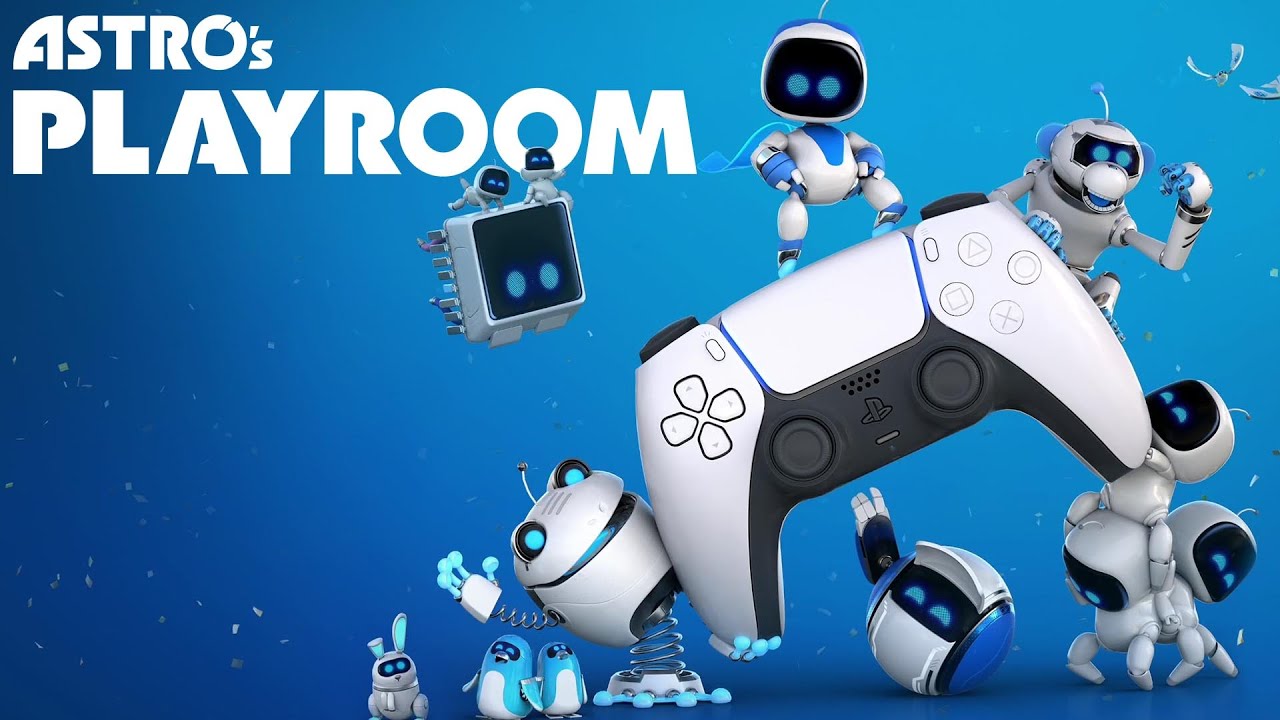 The game is a cute, if fairly simple, 3D platformer on its own, but when the DualSense's functionality is added, it takes on a completely new identity. You can feel the footsteps of the title robot in your hands and the slap of impact when he falls into water thanks to haptics.
There are many fantastic ideas in this article that will undoubtedly be used in upcoming PS5 games.
35. Bugsnax
Bugsnax may be one of the poorer PS5 launch titles, but it's still a fun ride with of hilarious goofy grin-inclusive situations and some legitimately tough riddles and combines Graphics-worthy creatures with a captivating story that will fill your brain with concerns about Snaktooth, a bizarre land where the creatures are delicious.
It is a videogame that should be played with family members and pals present to enjoy these fascinating ½ fruit, ½ snack critters. The challenges you solve to catch get increasingly intricate and satisfying, while the amazing ensemble of personalities adds humor to the absorbing tale.
34. Destiny 2
Destiny 2 just gets better. The freshly launched Witch Queen mission elevates Bungie's online gunman's narrative and action to greater levels. Bungie has Destiny 2 expansion planned through at least until the end of this year, then it's not too late to join the shared on social media universe.
Furthermore, Destiny 2 is a freely downloadable, start enjoying a substantial amount of narrative material as well as intense multiplayer without paying a dollar. Destiny 2 also looks fantastic in 4K on the PS5.
33. Devil May Cry 5: Special Edition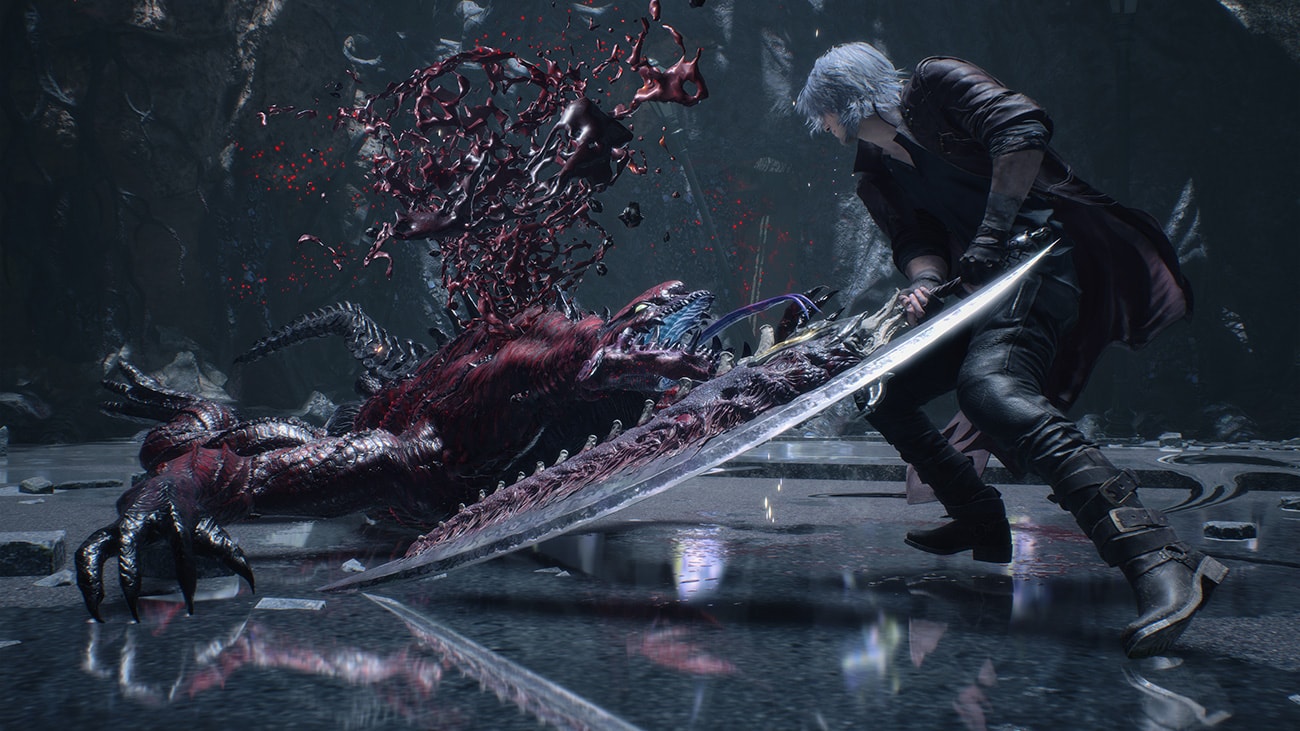 A incredibly quick action game with elegant fighting is ideal for a PS5 update. Enter Devil May Cry 5 Special Edition, Capcom's 2019 adventure tournament's ultimate console edition.
DMC 5 Special Edition is technically remarkable, with three alternative visuals and speed options that offer various mixes of advancements like as ray-tracing, 4K resolution, and playability at up to 120fps.
It also includes the Vergil DLC, which allows you to play as Dante's identical brother. There are also two new methods: Turbo and Legendary Dark Knight. Turbo accelerates the game, while Legendary Dark Knight introduces more opponents into the fray.
32. Gran Turismo 7
Gran Turismo 7 is the finest gameplay on PlayStation 5 so far, despite the fact that it doesn't have much opposition. That unsurprising given the series's legacy, but it's nice to see the legendary Gran Turismo brand back to fitness. It's difficult to imagine, but Gran Turismo 6 has been out for more than eight years.
Thanks to the PS5's strong technology, GT 7 launches the series into a new, gorgeous age. Gran Turismo 7 boasts excellent car control, a huge range of solitary player activities, and a plethora of added features that will definitely please automobile fans. Gran Turismo 7 has a great deal to provide at debut, with over 30 tracks and 400 vehicles.
31. Tiny Tina's Wonderlands
Tiny Tina's Wonderlands appears to be the result of a think group charged with convincing Rami Tabari to enjoy this Borderlands follow-up. Wonderlands is perfect for this D&D enthusiast.
Tiny Tina's Wonderlands is virtually all the fans hoped from Gearbox, from the comprehensive choice of appropriate and inventive classes to the hodgepodge of Dungeons & Dragons insider jokes and the inclusion of spellcasting. It's not ideal; the stock and item mechanics have several serious flaws.
They would definitely have wanted a truly open world as well, but while the fans are not gaming Tiny Tina's Wonderlands, they are wondering about it.
Related: The 21 Best Roguelike Games You've Probably Never Played
30. The Pathless
Annapurna Interactive and Giant Squid's The Pathless was a superb indie videogame that fell underneath the spotlight during the console's introduction.
The Pathless, designed as an open-world adventure with no checklists or checkpoints, is all about inhaling the fresh air and roaming at breakneck speed owing to a kinetic archery mechanism that has you regularly launching shots at objectives strewn around the area.
You will leap across rivers and boost your way along a meadow while fighting tainted monsters and releasing them and gathering gems to improve your power to fly.
What keeps The Pathless distinctive is the minute-to-minute sense of parkouring your way over the vast countryside to the gorgeous music. And, over a year after its release, it remains one of the greatest independent videogames on the platform.
29. Warframe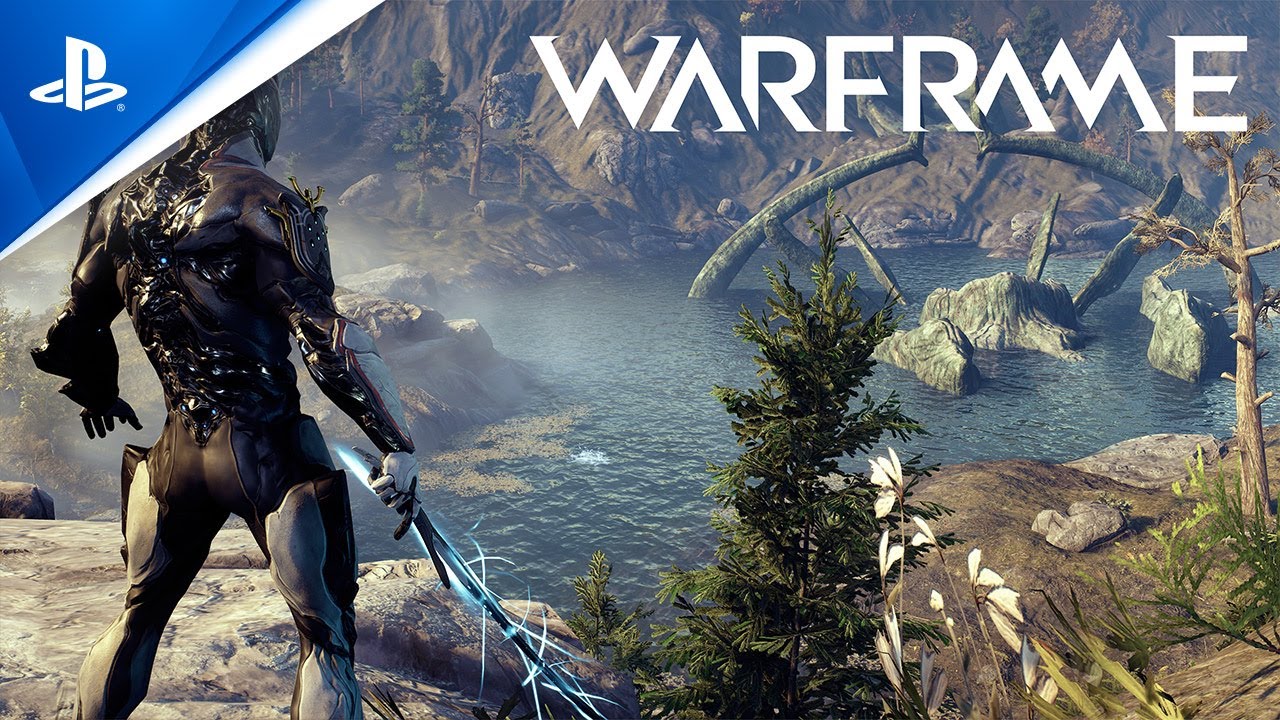 Warframe has been there for over ten years and is actually better than ever. Digital Extremes has made great progress of developing out the MMO, with many upgrades, a huge storyline with numerous cycles, a loyal fan following, and the prospect of cross-play and cross-progression eventually this year.
The videogame is just as amazing on PS5 as it is anywhere else, but it now reaches its maximum capabilities with a steady fps and magnificent upgraded graphics.
The greatest part is that the videogame is free – to – play, so you can start murdering foes as soon as your PS5 comes at your doorstep.
28. Dirt 5
On the PS5, kart racers are shockingly scarce. In the meanwhile, Codemasters' racing gurus have released a gritty and exciting racer in the form of DiRT 5.
DiRT 5 bundles each rumbling noise and blaring of a vehicle into its racing game expertise, if you are browsing the web or making your way through several individual incidents set all over large numbers of stunning paths all around the globe, using the DualSense gamepad to let you feel what it is to continue driving over hilly maps.
27. Control: Ultimate Edition
Almost all of the videogames on this list are remastered editions, as this is a selection of the finest PS5 titles, but Control: Ultimate Edition offers a fully revitalized adventure on Sony's new system.
Controlling on PS5 is free of the numerous technology flaws that plagued it on PS4 in 2019. It operates at either 4Organization determines or a soft – touch 60fps. Remedies has also included game-changing DualSense compatibility, with Jessie's footfall faithfully reflecting in the operator's vibration.
Helpful and interesting exercise cards, prize monitoring, and overall illumination updates and additions complete out a fantastic bundle. The Ultimate Edition also includes the league's two outstanding extensions, which combine the universes of Control and Alan Wake.
26. Call of Duty: Black Ops Cold War
The newest version in the Call of Duty franchise is as exciting as always. As it is situated during the Cold War in the 1980s, the single-player adventure is similar to witnessing an action-packed Blockbuster movie.
It involves a squad of operatives who are tasked to track down a suspect for their involvement in the Iranian revolution. It comes out that a "Perseus" was the one who caused the situation before being killed.
President Ronald Reagan prepares a task squad of black operations agents to discover Perseus, along with an operative known as "Bell" who players play. As Bell, a plot unfolds that turns into hallucinogenic, Jacob's Ladder terrain, resulting in one of the most compelling Call of Duty scenarios in ages.
Aside from compelling action sequences and engaging action, the Call of Duty storyline diverges into different game modes that correspond with Call of Duty: Warzone.
This game is a big adventure for sure. It's without a doubt our favorite Call of Duty game on Sony's latest console. It is such a great game that it is a must play.
25. Apex Legends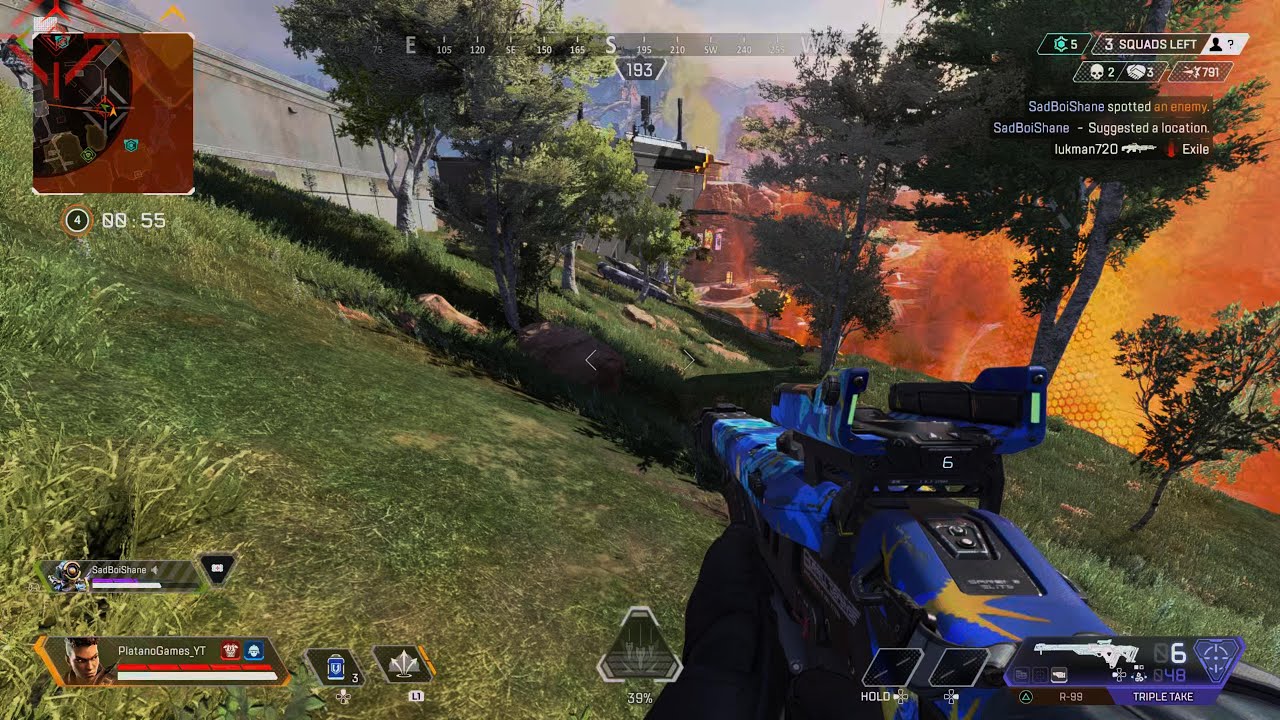 With several distinctive characters, quick-paced action, and some of the best movements in a first-person shooter still in existence today, Apex Legends revolutionized the Battle Royale genre from the moment it launched.
24. Genshin Impact
Since the open-world game's initial release in 2020, The Traveler, the main character of Genshin Impact, has been stranded in the enchanted land of Teyvat and is looking for their estranged sibling.
Their story is still developing as new updates add map pieces, such as fantastical jungles, vast deserts, and perilous mountain peaks, introducing us to extraordinary new characters who join their tale.
23. FIFA 23
FIFA 23 is a fitting farewell for the storied franchise, even though EA has finished developing its "FIFA" series of soccer simulation games. The PS5 is impressively showcased in FIFA 23, which builds on the foundations set by its predecessor and is arguably the most realistic soccer simulation you can play.
With the addition of HyperMotion 2 technology, this entry's players and their animations appear incredibly lifelike, and gameplay is more fluid and genuine than ever. But, of course, the best sports game for the PS5 is FIFA 23, which is the franchise's much-needed breath of fresh air.
22. Marvel's Spider-Man: Miles Morales
Following Miles Morales, who was bitten by a radioactive spider that is genetically advanced. He now masters new powers as the Spider-Man, just like Peter Parker. The game guides you through a comic-book adventure where Miles Morales is a fledgling hero.
It is available on your PS5 console, and players will experience a third-person perspective. In addition, the players will experience powers such as Venom Blast, Camouflage, and Mega Venom Blast. The gaming experience becomes more satisfying with DualSense's haptic feedback. Thus, Marvel's spider man miles morales is a fantastic game with amazing gameplay mechanics.
21. Elden Ring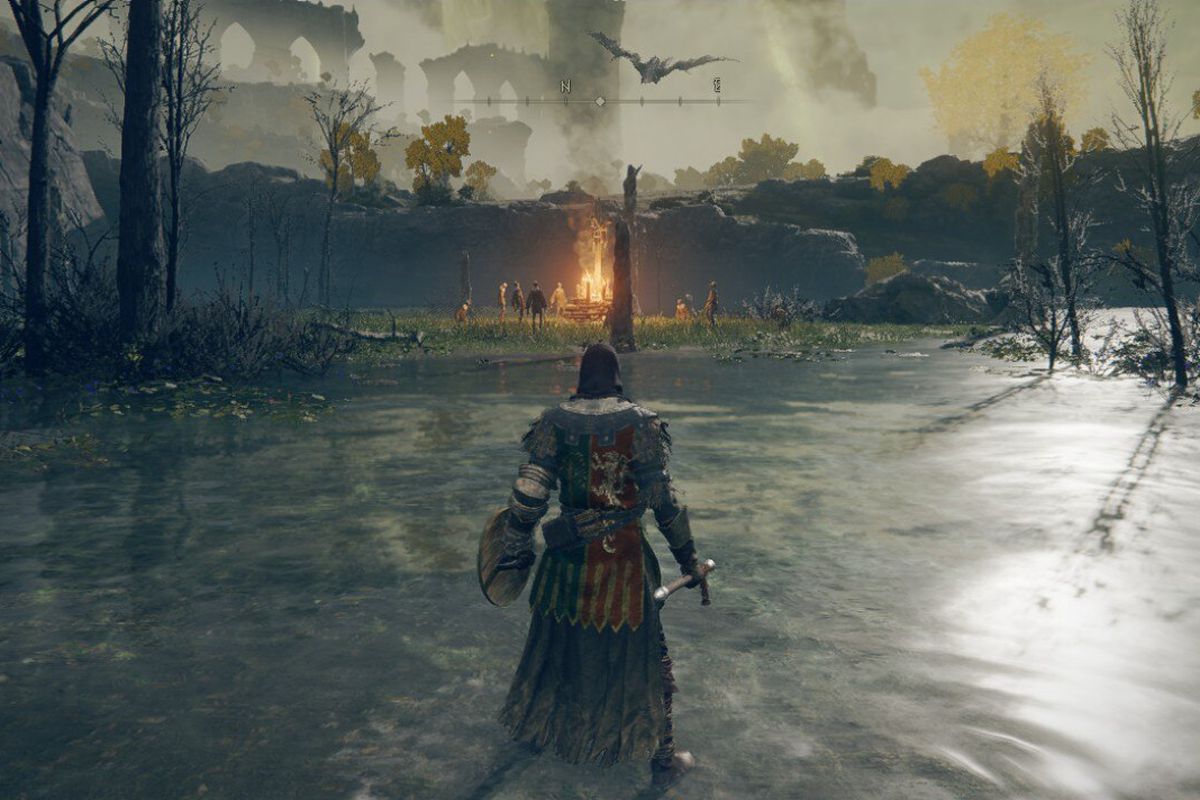 Elden Ring was described as "aimless" in many previewing stories. Fans were unimpressed and openly declared, "sometimes reflects the vacantness observed in other open-world games." This assertion, stated after almost 7 hours of game time, does not reflect how they feel after 70 hours with the videogame, although it isn't completely gone.
Elden Ring's best accomplishments provide the most powerful senses of majesty fans have had when exploring an open environment.
Its massive expanse and sense of independence juxtapose beautifully with the torments that lurk throughout its desolate fields. However, the game suffers from certain repetitive goals, regular boss and monster repeats, and tiring mini dungeons.
Related: The 40 Best Xbox 360 Games of All Time (2022)
20. Gran Turismo 7
Gran Turismo 7 is the finest gameplay on PlayStation 5, even though it doesn't have much opposition. That is unsurprising given the series's legacy, but it's nice to see the legendary Gran Turismo brand back to fitness. It's difficult to imagine, but Gran Turismo 6 has been out for more than eight years.
Thanks to the PS5's strong technology, GT 7 launches the series into a new, gorgeous age. Gran Turismo 7 boasts excellent car control, a huge range of solitary player activities. And many added features that will please automobile fans. In addition, Gran Turismo 7 has a great deal to provide at debut, with over 30 tracks and 400 vehicles.
19. Returnal
Returnal can be one of the primary videogames you try on PS5 if arena, 3rd person shootings are also your thing. Housemarque delivers its typical arcade action and blends it with a storyline that stays interesting and enigmatic right until the end, situated on an alien planet and giving a very tough yet addicting rpg gameplay loop.
Returnal is also recognized for having an excellent DualSense solution with beautiful tactile feedback.
Returnal may be the most challenging and stressful game on our list. But it shouldn't prevent you from enjoying the different additions it has to provide.
18. Demon's Souls
Another PS5 exclusive, the role-playing action game, Demon's Souls, was originally released in November 2020. However, it is a remake of the cult classic released in 2009 and has now entered the 4K age.
Developed by Bluepoint Games, the game features new weapons, armor, rings, and "Grains," which accord special powers to temporarily resist the impacts of bleeding or poison. Players will come into Boletaria, where the 'Old One' has wreaked havoc on the world.
The Demon's Soul must fight against him to make the kingdom peaceful again. Demon's souls are one of the best ps5 games available. The unsettling setting and perils within Demon's Souls are made even more apparent by the ludicrous amount of precision on show herein.
17. Assassin's Creed Valhalla
For its 12th main chapter, the next edition in the lengthy Assassin's Creed series tackles a newly unexplored setup: 873 AD, or the Viking conquest of Britain. It concerns Eivor, a Viking pirate embroiled in a struggle between the Templar Order and the Brotherhood of Assassins.
This open-world journey maintains the classic pattern of previous Assassin's Creed games, with male or female Eivor fighting for the Anglo-Saxon country.
It's a captivating scenario that draws players in, with a diverse assortment of guns such as blades, thrashes and the dual-wielding with unique armor pieces.
Eagle Vision reappears as "Odin Sight," and Eivor has a feline companion in the shape of the raven Synin, who may be utilized as a scouting weapon in each location. Therefore, you should be playing Assassin's creed Valhalla.
The game is divided between missions and extra activities, as well as a hub area in the main village where gamers may stay as a stronghold while studying much more about Vikings and England in general. Eivor will also pick up new talents and powers along the way.
16. Sackboy: A Big Adventure
In Sackboy: A Big Adventure, you play as our favorite crocheted protagonist who has to go across each realm to save his captive buddies from the evil Vex. Each operation's purpose is to gather Dreamer Orbs while collecting points to acquire a big prize.
Each level necessitates the employment of new game features, bringing variety to a correct and attempted concept. You'll be joined by wonderful and diverse music and breathtaking images as you make your way through forests, hills, and the cosmos.
15. Ghost of Tsushima: Director's Cut
It is easily one of the finest-looking videogames on PS4, but it's great on PS5. Ghost of Tsushima is now accessible at a smooth 60fps – even when operating in the league's maximum resolution setting – owing to the PS5's greater graphics firepower and a fresh Director's Cut re-release.
It plays a vital role in battle effectiveness, and the fps improvement puts the breathtaking landscape and outstanding in-game animated cutscenes to reality.
The Director's Cut version for the PlayStation 5 additionally includes tactile feedback via Dual Sense controllers and three–dimensional audio. It adds around twelve hours of amazing samurai fighting and stunning wandering to an even bigger game, and it's worth the extra cost.
It has snapped up a terrific multiplayer mode known as Legends, which adds, even more repeat aesthetic value to the gameplay than previously.
14. Ratchet & Clank: Rift Apart
A perfect game, Ratchet & Clank: Rift Apart is the ultimate edition in the old series after 2009's A Crack in Time. The anticipation for a genuine follow-up has been terrible for the franchise's longtime fans. And, after reliving the entire franchise this year, I've been wondering what a comprehensive and contemporary Ratchet & Clank adventure may look like.
It's almost here after a 12-year wait. Rift Apart is a superb example of the PS5's strong SSD and technological capabilities, with the addition of a new selectable hero and quick loading times. Aside than that, this newest episode lacks inventiveness and is a lackluster extension of the plot of A Crack in Time.
Ratchet & Clank Rift Apart is still an excellent game because of its engaging moment-to-moment gameplay, stunning graphics quality, and unique armory of weaponry. Still, it lacks the enchantment seen in the franchise's finest installments. One of the best ps5 games.
13. Death loop
Death loop is a timed console exclusive for PS5. It was developed by Arkane Studios and was composed by Tom Salta. Death loop is a multiplayer video game that is nonetheless confidently designed.
In the first-person shooter game Deathloop, players will adopt the role of the Assassin Colt, who is reeling under time-loop. Alternatively, players can take up Julianna's character to protect Colt.
The more you are into the game, the better you will understand and experience the loop. You must figure out and prepare a strategy to kill eight targets within a day, as they are scattered around Black Reef. These are a few of the most popular game titles available on PS5 now.
12. Horizon Forbidden West
Horizon Forbidden West is a fantastic example of the PS5's capability. It is perhaps utmost gorgeous open-world game ever produced. It is a graphical success whether you play in performances or visual settings.
Aloy's next journey occurs after the happenings of Horizon Zero Dawn, with the protagonist on a special assignment. To discover the truth about the past in rescuing the planet's future. It's one of the most amazing open-world games.
Developer Guerrilla Games is already planning a Horizon Forbidden West follow-up.
Regarding the iconic weapons, it provides a wonderful blend of stealth and action-oriented combat. In addition, the forbidden West is brimming with material if you search for a beautiful open-world videogame with seemingly limitless diversions.
11. Mortal Kombat 11: Ultimate
Few combat game designers have the heritage and reputation of NetherRealm. Nevertheless, mortal Kombat 11 is still one of the finest action games available after almost three decades.
Mortal Kombat 11 Ultimate comes with the original game and fighter cast, the Aftermath narrative extension, and all Kombat Pack fighters published since April 2019.
10. Disco Elysium: The Final Cut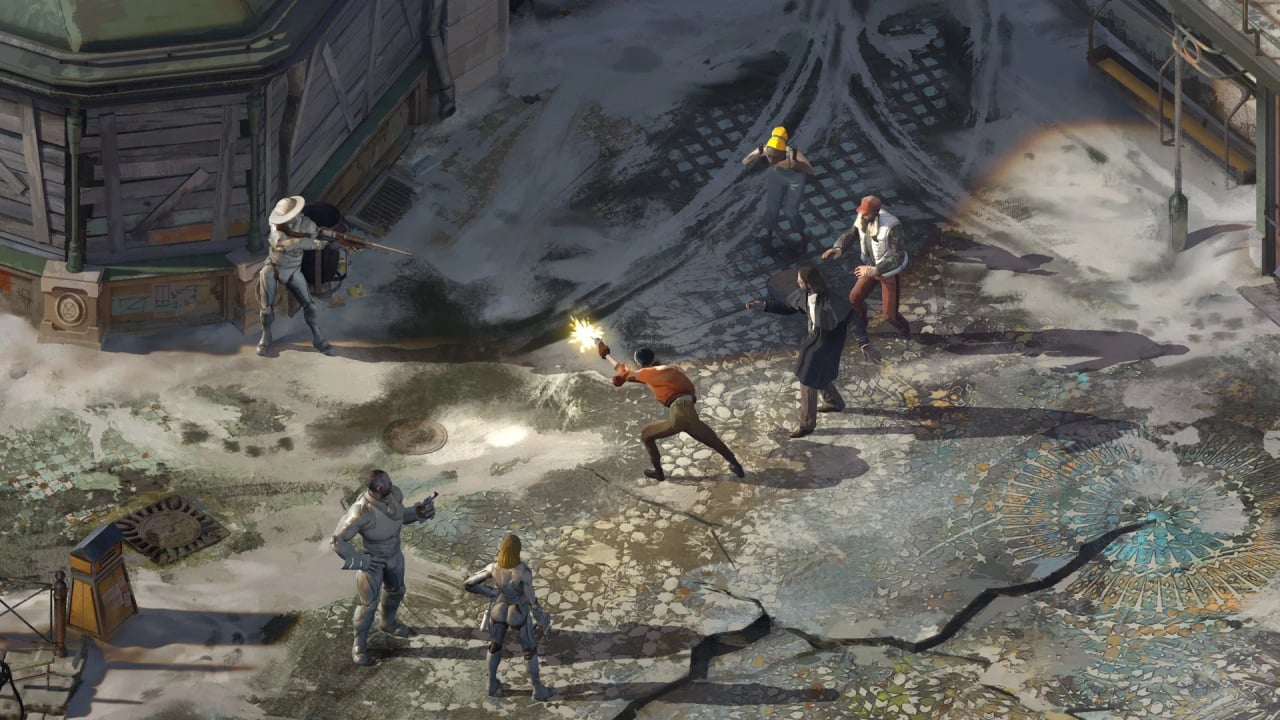 If you're searching for a cult classic that delivers a never-before-seen PS5 encounter, Disco Elysium: The Final Cut is the videogame for ya. This storyline RPG allows users to customize their protagonist's attributes, interests, and attitude as they strive to manage their everyday life.
With its vivid graphic style, the gameplay sparkles on PS5. And the inclusion of voice acting, and extra material means, you're getting the full program of this fantastic series. But you'll have to compromise for the PS4 edition if you want a hardcopy. If you play it on the PS5, you'll receive a free upgrade.
9. Resident Evil Village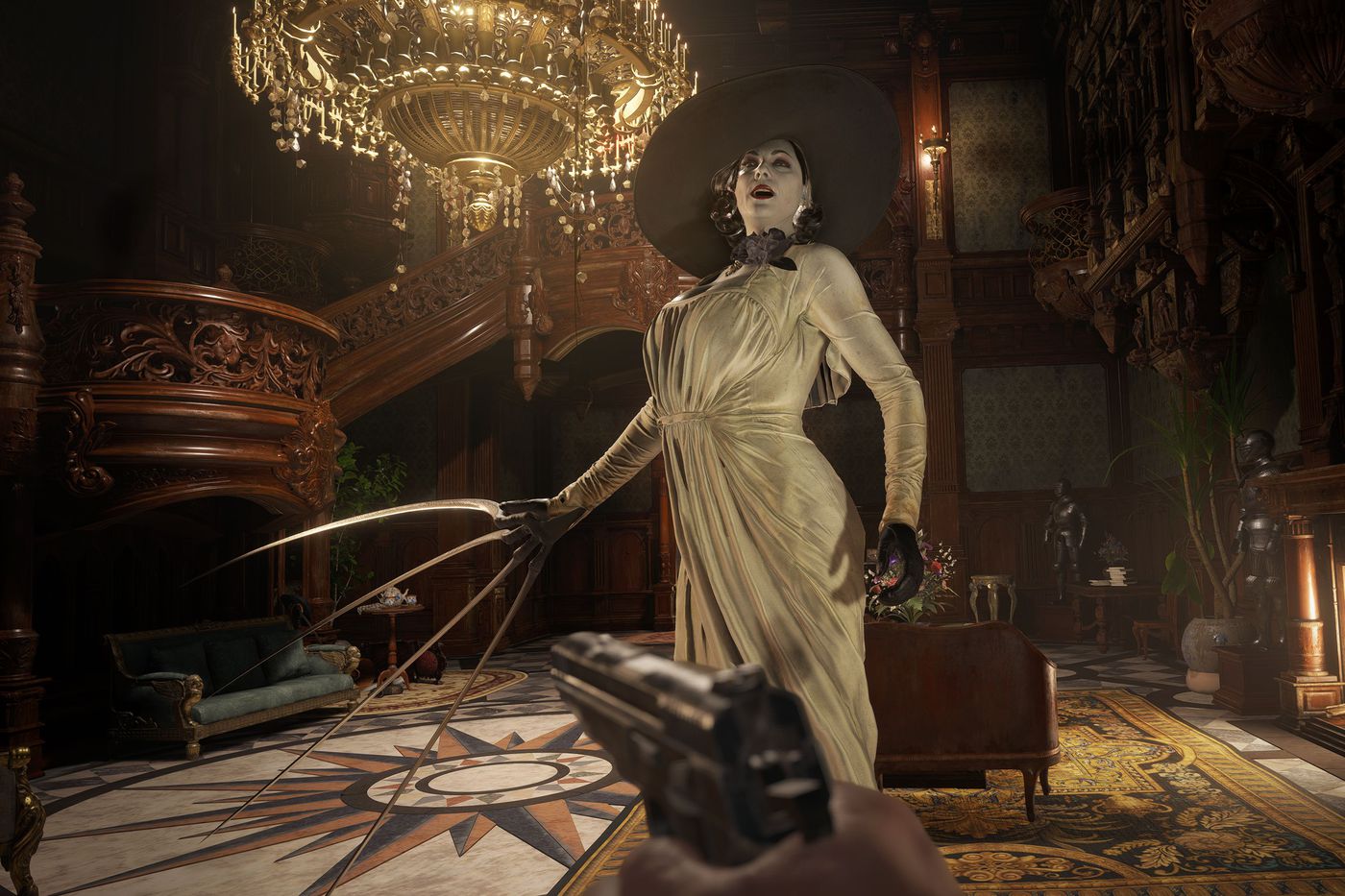 Resident Evil Village, a successor to Resident Evil 7: Biohazard and the franchise's second mainline game to feature a 1st-person perspective, offers more than simply jokes about its "tall vampire lady." Ethan Winters' second match is frequently horrific, diving into gothic thriller more than practically any other installment in the game series, but it also attempts to seem like a "best of" collection of earlier Resident Evil titles, cherry-picking themes for its four main sections.
One keeps the awesome intensity of relentless chase from Resident Evil 2. While the other concentrates more on the violence from Resident Evil 4 and 5.
It transcends Resident Evil and turns full-on PT in the game's deadliest location. But Capcom wisely kept this to a tiny amount of the entire thing, so players didn't refuse to play in dread. Resident Evil Village isn't the most even Resident Evil game ever bookended by some terrible wars, when it reaches its stride, it's the franchise at its best.
8. Final Fantasy VII Remake: Intergrade
Final Fantasy VII Remake received a remarkable 10/10 from Game Spot for its thrilling and tactical fighting, endearing personalities, a magnificent representation of Midgar, and areas it differentiates distinct from the classic.
Its PS5 edition, titled Final Fantasy VII Remake: Intergrade, significantly improves the game's visuals and achievement with next-generation strength, with two mechanisms: one which allows you to play the game in 4K with a lower frame rate and the other that takes precedence trying to run the match in 60fps while willing to sacrifice some diagrammatical advancements.
Importantly, Intergrade contains the Intermission DLC, which introduces a small tale featuring the beloved ninja Yuffie, additional side quests, the Fort Condor minigame, and helping to fill out the larger FF7 universe. So whether you possess and have played FF7 Remake on PS4 or are just getting started, Intergrade is the ultimate rendition of an essential experience.
7. Dying Light 2: Stay Human
Dying Light 2 is among the most audacious horror video games ever created. A full-fledged action RPG that combines a solid plot with addictive parkour and melee action. As well as an open environment brimming with zombie-dicing pleasures.
Aiden's journey led him to The City, where the player must select if our hero should concentrate on his aim. Or aid the surviving inhabitants by reconstructing the town. The emphasis of Dying Light 2 is on decision and repercussion, with your actions altering the landscape around you.
6. Call of Duty: Black Ops Cold War
The newest version in the Call of Duty franchise is as exciting as always. As it is situated during the Cold War in the 1980s, the single-player adventure is similar to witnessing an action-packed Blockbuster movie.
It involves a squad of operatives who are tasked to track down a suspect for their involvement in the Iranian revolution. It comes out that "Perseus" was the one who caused the situation before being killed.
This game is a big adventure, for sure. It's without a doubt our favorite Call of Duty game on Sony's latest console. It is such a great game that it is a must-play.
5. Chicory: A Colorful Tale
Chicory: A Colorful Tale began as a PlayStation unique before being transferred to the Nintendo Switch. Having said that, we'd say that the ideal way to play Chicory is on PS5, owing to the DualSense's tactile feedback. In A Colorful Tale, you pick up a mystical paintbrush after the previous user forsakes it.
With the paintbrush, you may color in A Colorful Tale's black-and-white world. However, you see appropriate, solving riddles and assisting others with their troubles.
To describe why A Colorful Tale is so unique would be to ruin one of the year's finest videogames. It is a wonderful puzzle game in play station's history. You can go on solving puzzles and winning.
4. The Forgotten City
The Forgotten City is an enhanced and reinvented variation of a famous Skyrim modification. It occurs in a Roman province that follows the Golden Rule. It states that if someone faults, the gods will penalize everybody equitably for their choice.
You effectively play as an investigator. You interact with individuals around the metropolis and solving puzzles to try to solve the underlying issue.
The Forgotten City employs a period loop mechanic, so applying the Golden Rule resets the loop. Because of its excellent writing, fascinating riddles, and fantastic ambiance, it's a completely captivating encounter.
3. Rainbow Six Siege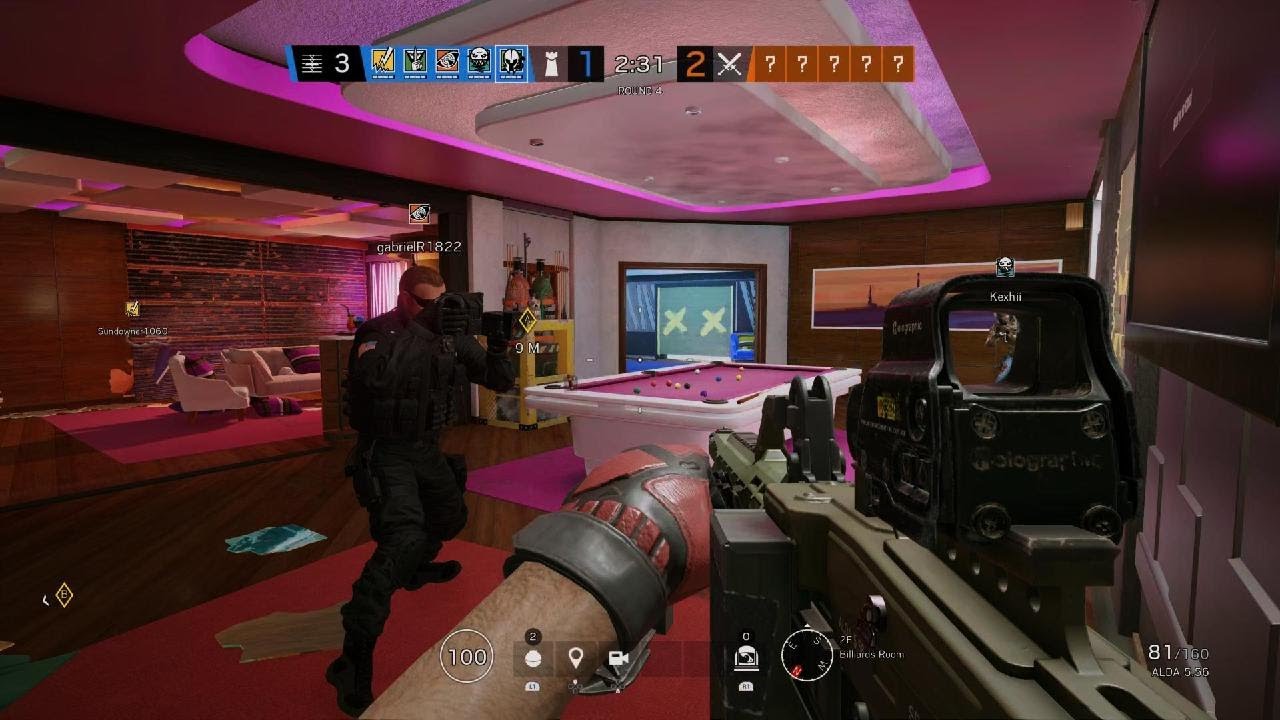 Few first-person gamers stay successful even one year after its debut. Rainbow Six Siege has remained that way for seven years. Siege is one of the greatest strategic fighters ever developed, owing to superbly planned levels. It has different players, outstanding gunfights.
Moreover, Rainbow Six Siege includes a performance mode on the PS5. Siege looks nicer than ever on the platform. The PS5's DualSense gamepad, with its tactile feedback and adaptive triggers, adds to the powerful shooting.
2. Kena: Bridge of Spirits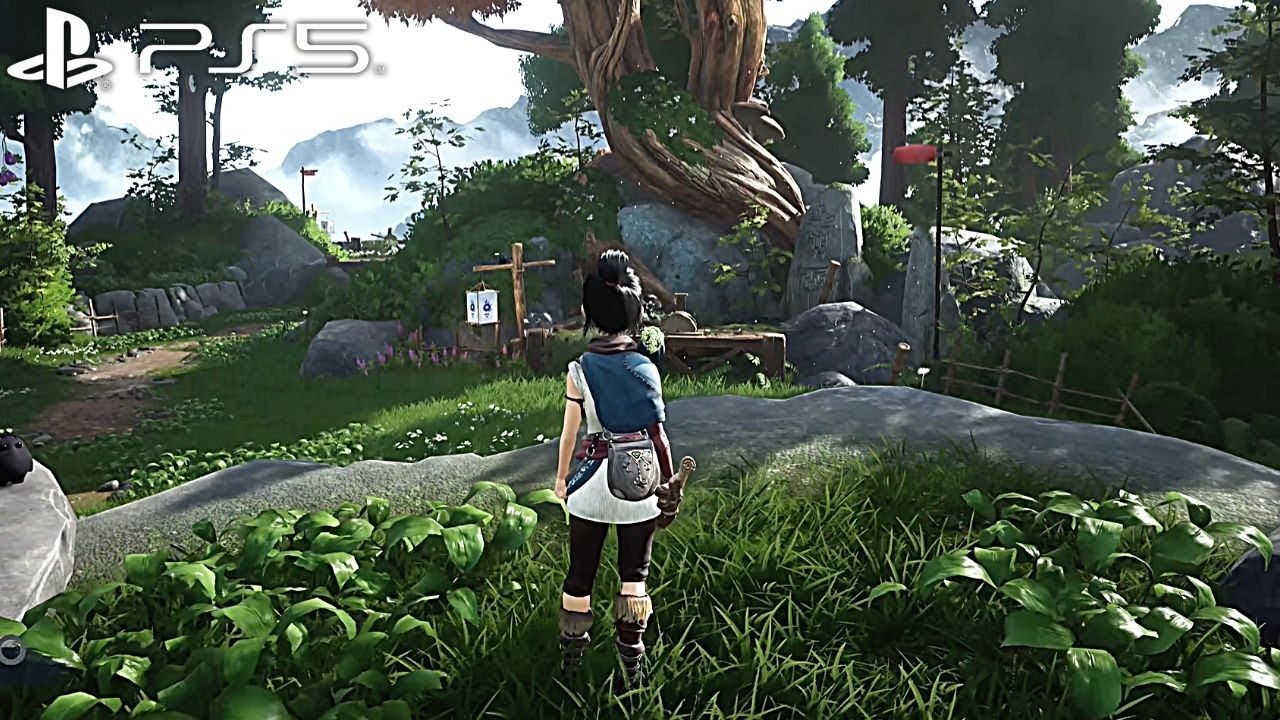 Kena: Bridge of Spirits is Ember Lab's debut video game, and it was just released as a unique PS5 platform. When it debuted at Sony's Future of Gaming event, the PlayStation audience was taken aback by its amazing Pixar-esque graphics. But, as with any producer's first large project, there was some cynicism about the status of the action itself.
While the encounter isn't without flaws, Kena: Bridge of Spirit's biggest value is its soul. The burden of a hill is carried by Kena's loving smile. She tenderly meets the lovely critters of the woods. Decay deprives the planet of its sensitive color. As the player sees it gradually regain its color, a great sense of satisfaction floods over them.
1. The Nioh Collection
Since its premiere in 2017, Team Ninja's Nioh series has mostly gone unnoticed. Team Ninja recreated Nioh and its 2019 follow-up for PS5. It packaged them together as The Nioh Collection, a bundle with over 100 hours of exhilarating action-RPG gameplay and globe-building. 
The Nioh franchise is a silent juggernaut within the category, packed with difficult action, intimidating monsters. It has a diverse range of weaponry with distinct attributes. Both titles look fantastic on PS5. The package includes every bit of DLC, which just contributes to the already extensive core experiences.