The Witcher season 2 was released on December 17, 2021, and left fans with a burning desire to experience a whole new season of this magnificent series by Henry Cavill. The show is decked up with supernatural creatures, thrilling monsters, a gripping storyline, and a ton of fascinating adventures to justify the fantasy world. This show seriously makes us believe that magic exists and that this world that we live in would be so intriguing if we get to experience magic.
Suppose you are patiently waiting for the upcoming season after watching the second season of The Witcher and have no fantasy shows to binge-watch on your list right now. In that case, we have curated a perfect list of 20 top shows like The Witcher to satiate your love for the fantasy genre.
20. Game Of Thrones
Creators: David Benioff, D. B. Weiss
Cast: Sean Bean, Mark Addy, Nikolaj Coster-Waldau, Michelle Fairley, Emilia Clarke
IMDb Rating: 9.2
Rotten Tomatoes: 89%
Streaming Platform: Disney Plus Hotstar
There will be at least one human in every friend's group that is obsessed with the Game of Thrones television series and is always pressuring people to watch the show. This dark fantasy series follows the life of nine noble families who compete with each other in order to obtain control over the mysterious land of Westeros.
The medieval-inspired storyline of Game of Thrones is a little bit too violent for an average viewer. Still, the mythological creatures, from dragons and walkers to giants, make this popular show worth watching. It is also seen addressing relevant themes like classism, power, loyalty, and justice. It also strives to show us, as a viewer, how far a human can go for power. The incredible cast is one of the many reasons why you need to add this HBO series to your watch list. Game of Thrones show ran for eight seasons.
19. Hercules: The Legendary Journeys
Creators: Christian Williams, Robert Tapert
Cast: Kevin Sorbo; Michael Hurst
IMDb Rating: 6.4
Rotten Tomatoes: 100%
Streaming Platform: Vudu
Hercules: The Legendary Journeys is one of those shows that never fail to amuse its fans by presenting an interesting background to the ongoing revenge story. The series follows a demigod named Hercules, whose wife and children have been killed by his stepmother. He sets out to take revenge while tackling all the dangerous monsters that attack him during the journey. This is not just a typical revenge story, the fascinating world presented in this series makes it a truly unforgettable ride. The mysterious world and thrilling adventures make it sound a lot like The Witcher.
18. The Last Kingdom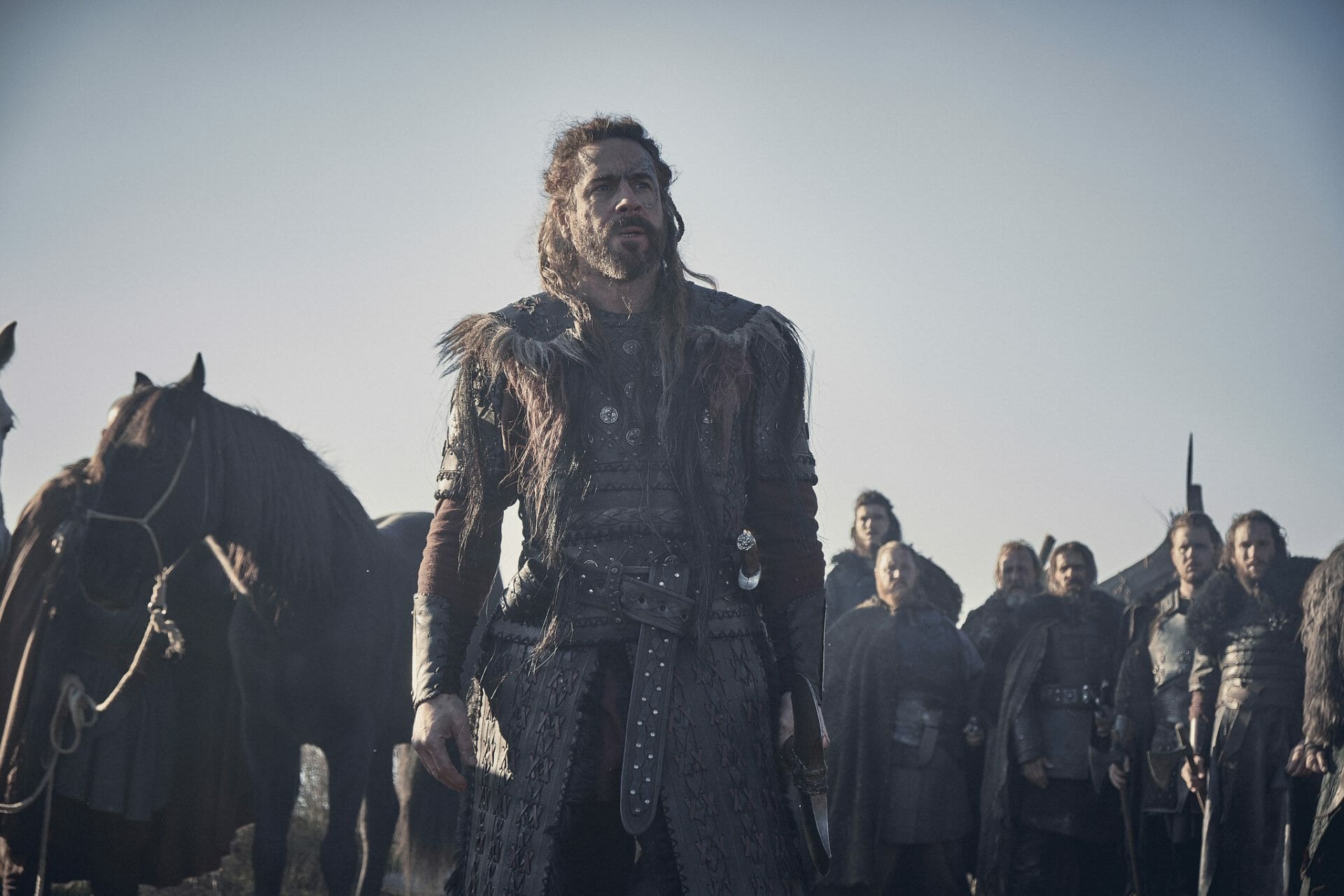 Creator: Stephen Butchard
Cast: Alexander Dreymon, David Dawson, Emily Cox
IMDb Rating: 8.5
Rotten Tomatoes: 91%
Streaming Platform: Netflix
The Last Kingdom is one of the best fascinating shows like The Witcher. This historical drama raised all the bars of being a medieval-inspired series and forced the viewers to keep their expectations high from any fantasy series. The brutal sword fight, along with the frequent use of magic and sorcery, was thoroughly enjoyed by fans all over the world. This fantasy series revolves around an orphan named Uhtred who witnesses his father getting killed in front of his eyes. He is then raised by the Warlord Earl Ragnar, who teaches him how to be a Danish warrior. The show ran for five seasons.
17. The Shannara Chronicles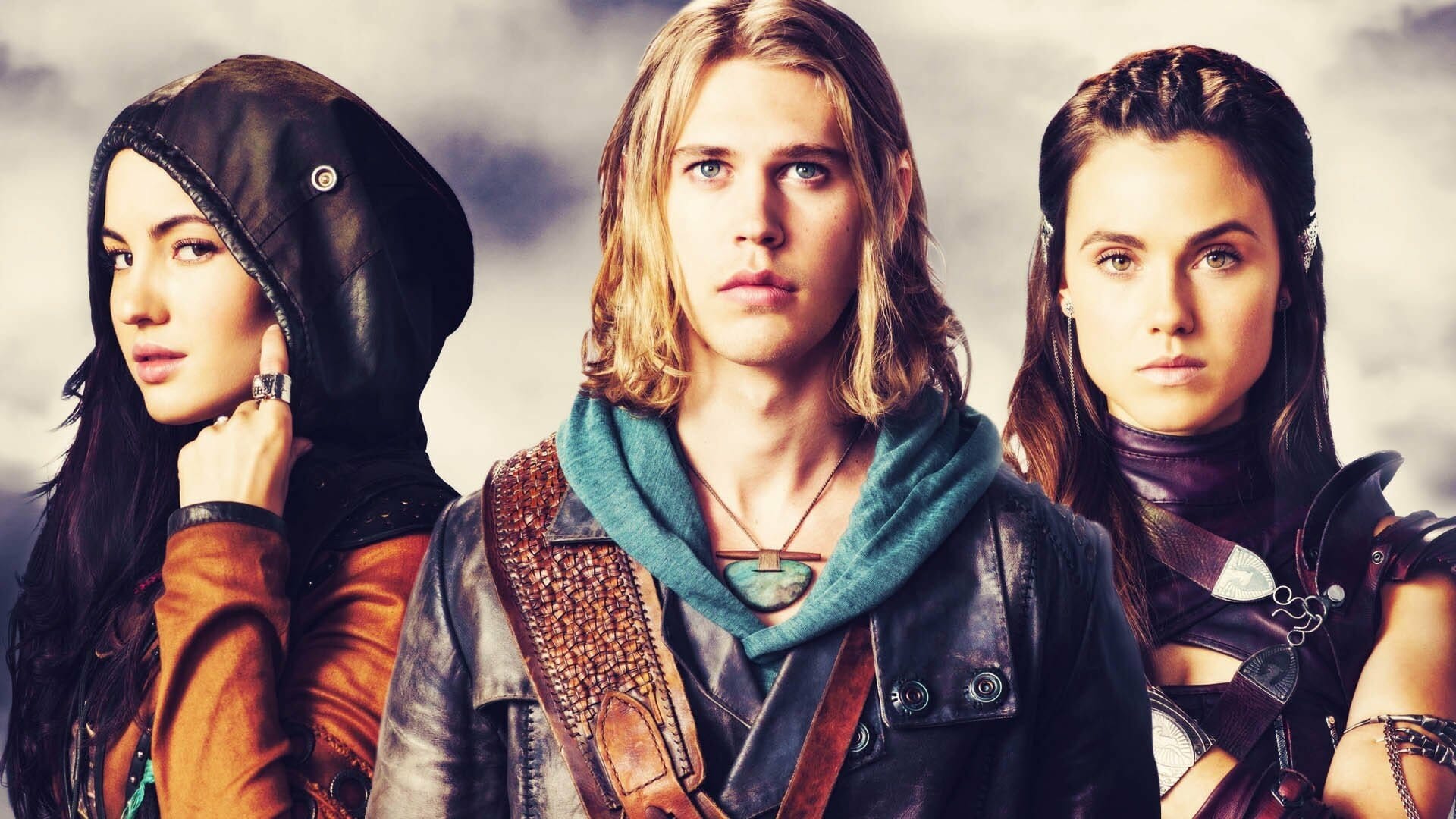 Creators: Alfred Gough, Miles Millar
Cast: Austin Butler, Poppy Drayton, Ivana Baquero, Manu Bennett
IMDb Rating: 7.1
Rotten Tomatoes: 79%
Streaming Platform: Netflix
If you have been forever finding some of the best shows like The Witcher, then you need to watch The Shannara Chronicles as soon as possible. The series follows an Elven princess named Amberle who joins hands with Eretria, a human, and a half-elf named Wil to save humanity from the army of demons.
16. Demon Slayer
Creator: Kimetsu no Yaiba
Cast: Natsuki Hanae, Yoshitsugu Matsuoka, Hiro Shimono
IMDb Rating: 8.7
Rotten Tomatoes: 100%
Streaming Platform: Netflix
Demon Slayer is one of the most popular fantasy animated series that revolves around an adorable brother-sister duo whose family has been brutally murdered by demons. This series is based on the journey of Tanjiro in becoming a demon slayer and protecting his little sister from the evils of the demon world. The plotline might sound simple, but this series is a gem in itself. The visually stunning action sequences are a major highlight of this series. Every single fights are a masterpiece, as the demons have unique magical powers.
15. The Wheel Of Time
Creator: Rafe Judkins
Cast: Rosamund Pike, Daniel Henney, Zoë Robins
IMDb Rating: 7.1
Rotten Tomatoes: 82%
Streaming Platform: Prime Video
The Wheels of Time (Dragon Reborn) is based on the high fantasy novels by Robert Jordan of the same name. The series follows Moiraine, who chooses five people for a massive journey to save the world from getting destroyed. He believes that one of them is the reincarnation of the dragon, who is destined to protect the world from evil forces.
14. Hellbound
Director: Yeon Sang-ho
Writer: Choi Gyu-seok
Cast: Yoo Ah-in, Kim Hyun-joo, Park Jeong-min
IMDb Rating: 6.6
Rotten Tomatoes: 76%
Streaming Platform: Netflix
Hellbound is one of the most amazing fantasy horror series from South Korea that perfectly captures the rage of high power in the form of demons and monsters that appear in front of humans in their day-to-day lives. At the same time, people's morality, virtue, and dedication are tested.
While this fascinating series is speculated to be the next Squid Game, we can wholeheartedly agree that it is quite similar to The Witcher. The giant monsters are unbelievably entertaining in this supernatural drama series.
13. The Mandalorian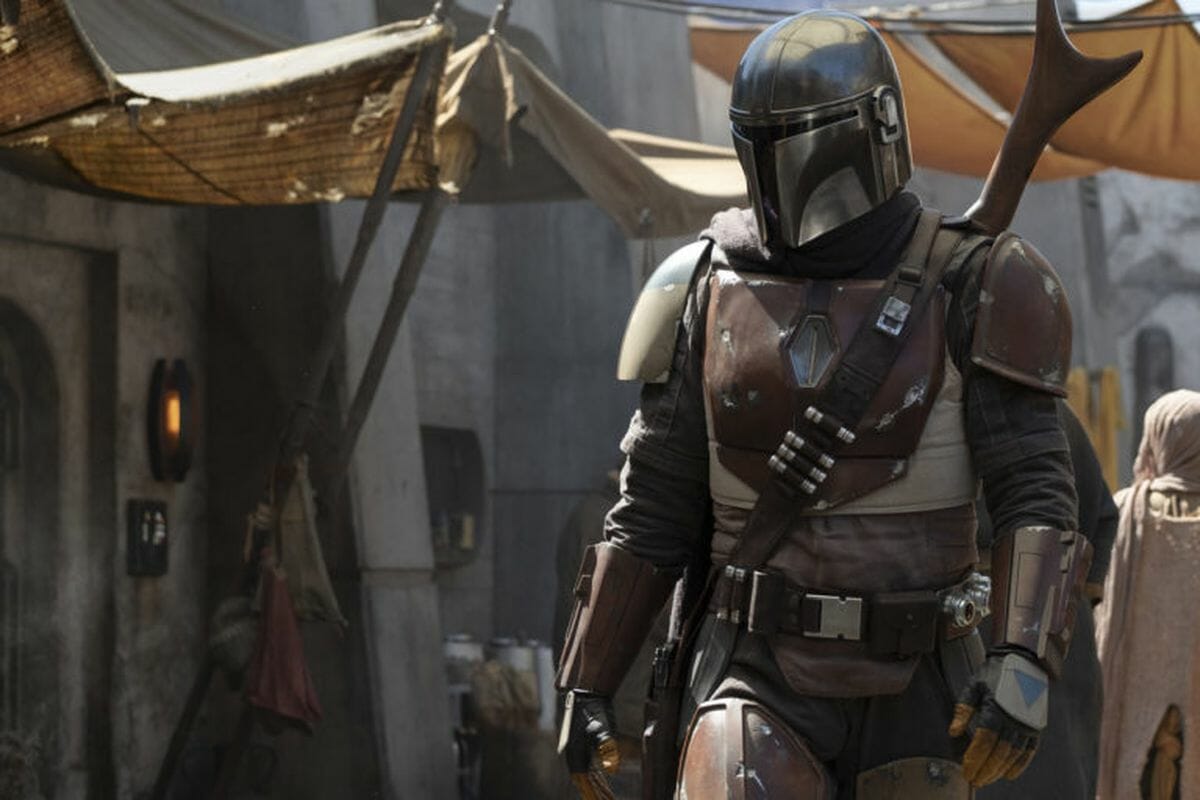 Creator: Jon Favreau
Cast: Pedro Pascal
IMDb Rating: 8.7
Rotten Tomatoes: 93%
Streaming Platform: Disney Plus Hotstar
While one must not feel a similarity between The Witcher and The Mandalorian upon considering the science fiction connection of this series with the Star Wars Universe, we can still find some basic similarities between the two shows. This fantasy series revolves around the journey of a fearless bounty hunter as he makes his way into the outer reaches of the vast galaxy. The second season was a complete success as all the viewers around the world greatly appreciated it.
12. Penny Dreadful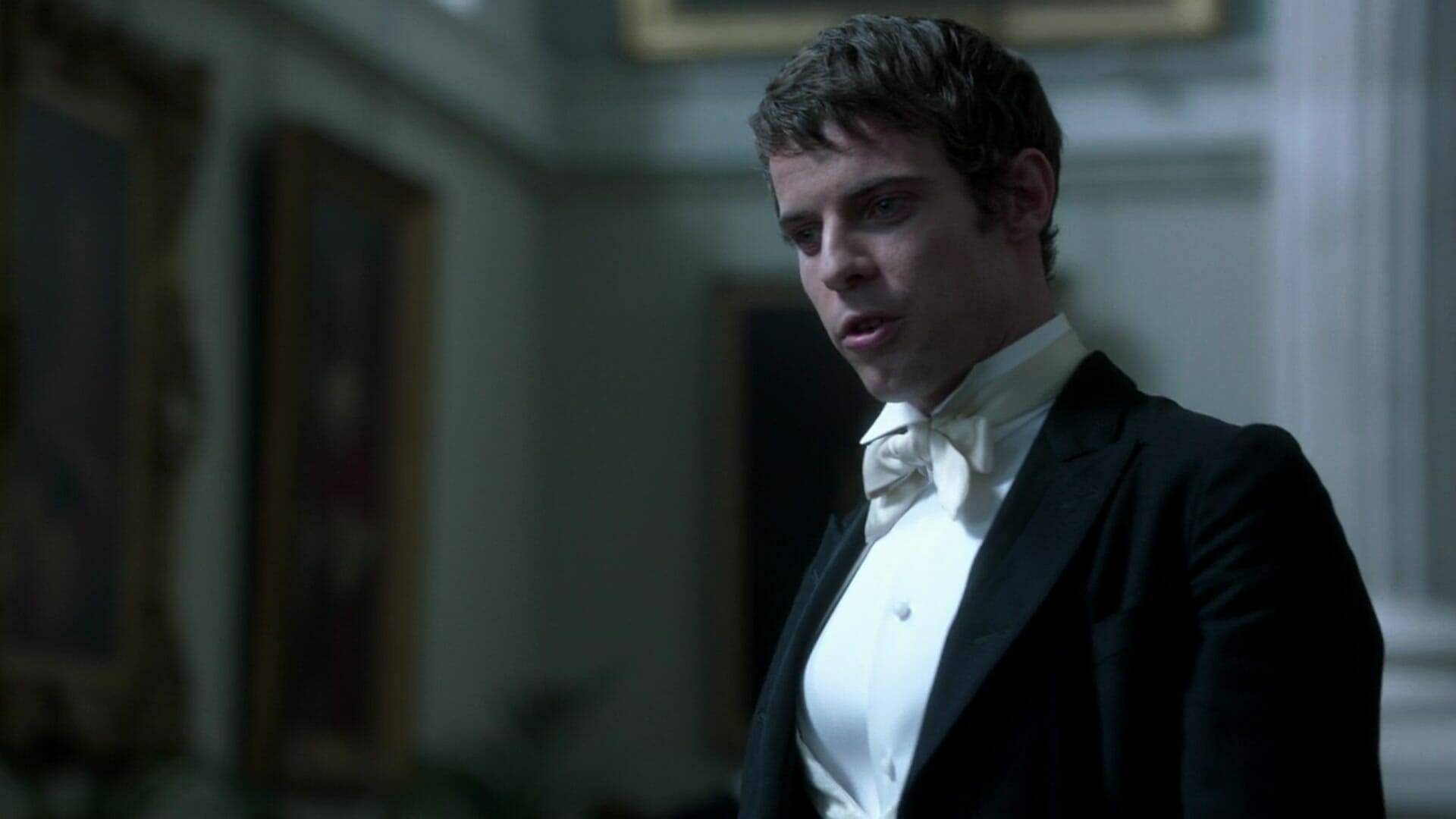 Directors: Paco Cabezas, Roxann Dawson
Writer: John Logan; Andrew Hinderaker; Krysty Wilson-Cairns
Cast: Reeve Carney, Timothy Dalton, Eva Green
IMDb Rating: 8.2
Rotten Tomatoes: 91%
Streaming Platform: Prime Video
Penny Dreadful is a scary fantasy drama series that includes the literature's most terrifying characters, Dr. Frankenstein's monster and Count Dracula. They can be seen casually roaming the streets of Victorian London. This show is a perfect blend of classic horror and new adult drama. The third season was extremely successful in entertaining people.
11. A Discovery Of Witches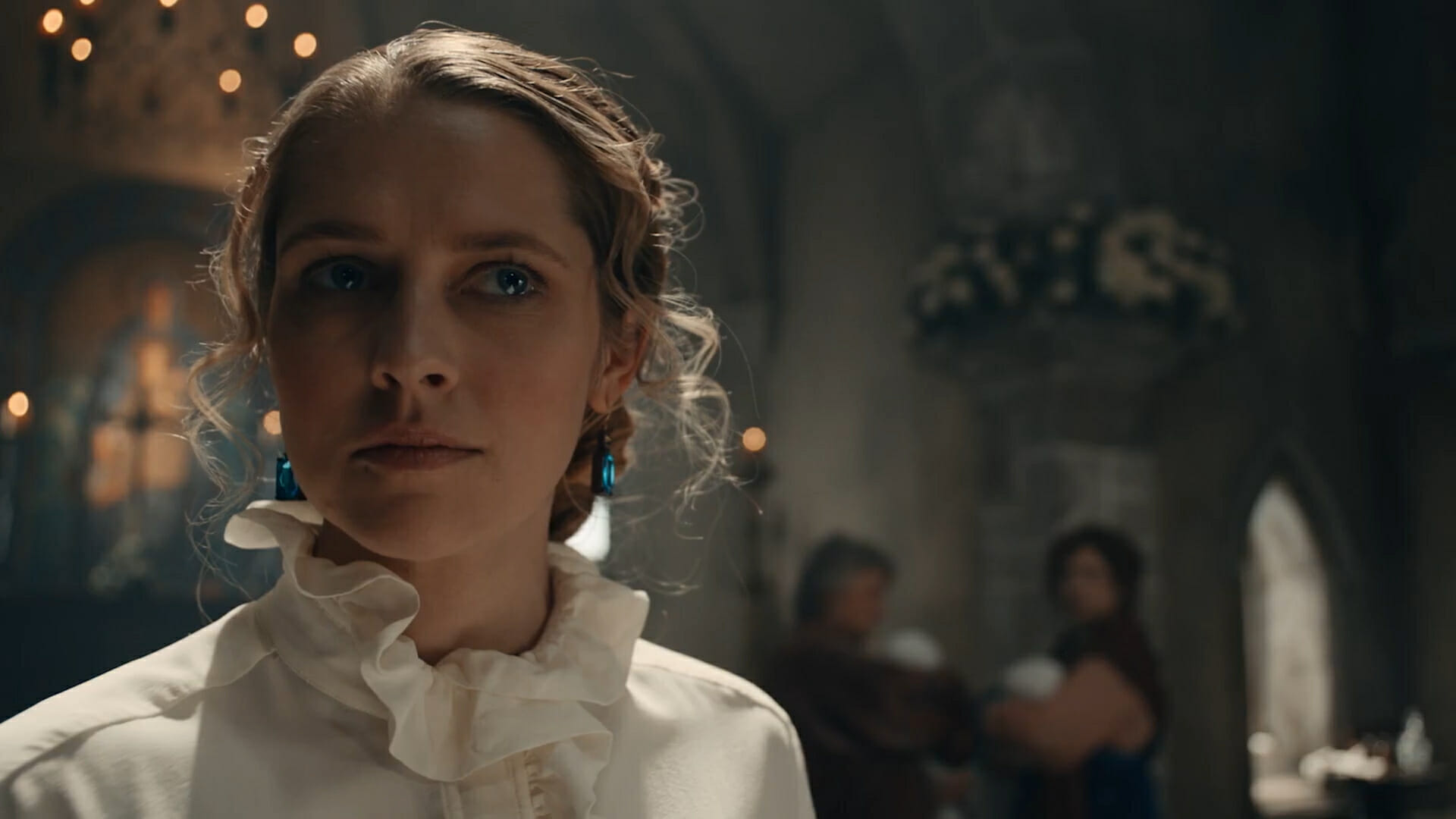 Writer: Deborah Harkness (All Souls Trilogy)
Cast: Teresa Palmer, Matthew Goode, Edward Bluemel, Louise Brealey, Malin Buska
IMDb Rating: 7.9
Rotten Tomatoes: 86%
Streaming Platform: Prime Video
A Discovery of Witches is one of the best fantasy thrillers that is based on the All Souls Trilogy by Deborah Harkness. The series revolves around a historian named Diana Bishop, who unexpectedly discovers a mysterious manuscript. While trying to decode its secrets, she gets sucked into the magical world of supernatural creatures that consists of demons, monsters, vampires, and witches. This series is undoubtedly a must-watch for thriller lovers out there.
10. His Dark Materials
Directors: Ariyon Bakare, Tom Hooper
Writer: Jack Thorne
Cast: Dafne Keen, Ruth Wilson, Anne-Marie Duff
IMDb Rating: 7.8
Rotten Tomatoes: 81%
Streaming Platform: Disney Plus Hotstar
His Dark Materials is based on the Philip Pullman trilogy that follows the life of a young girl named Lyra who belongs to the alternate world and is on a massive quest to find her lost friend. She simultaneously unravels a major secret related to her friend's kidnapping. His Dark Materials is truly the most adventurous ride.
9. Cursed
Creators: Frank Miller, Tom Wheeler
Cast: Katherine Langford, Devon Terrell
IMDb Rating: 5.8
Rotten Tomatoes: 67%
Streaming Platform: Netflix
Cursed is one of the best fantasy shows that is based on a fantasy novel of the same name. The show might have been canceled after the first season, but the adventurous and thrilling narration of the Arthurian legend will always be a major attraction for the viewers. It involves legendary sword fighting sequences, uncanny curses, and coming-of-age heroes.
8. Legend Of The Seeker
Creator: Sam Raimi
Cast: Craig Horner; Bridget Regan
IMDb Rating: 7.6
Rotten Tomatoes: 56%
Streaming Platform: Amazon Prime Video
Legend of the Seeker follows the life of Richard Cypher, whose father has been killed mysteriously. This incident evokes him to fight against the extreme rules of his homeland. The series ran for two seasons, and many fans still remember it.
7. Vikings
Creator: Michael Hirst
Writer: Michael Hirst
Cast: Travis Fimmel, Katheryn Winnick, Clive Standen
IMDb Rating: 8.5
Rotten Tomatoes: 93%
Streaming Platform: Netflix
This mythological drama series educates the viewers about the incredible Viking culture and a ton about history. The epic battles and incredible character development are major highlights of this series. The series revolves around a fearless warrior named Ragnar Lothbrok, who was previously a farmer. He grows up to be the commander of the Viking tribe.
6. Carnival Row
Creators: René Echevarria, Travis Beacham
Cast: Orlando Bloom, Cara Delevingne, Simon McBurney
IMDb Rating: 7.8
Rotten Tomatoes: 57%
Streaming Platform: Prime Video
Carnival Row is an intriguing fantasy show that presents a mysterious world in which mythical creatures coexist with human beings. The show has just one season, but it had an everlasting impact on the viewers. Amazon Prime Video did an amazing job in the world-building and creating suspense to captivate the audience's attention. The second season is speculated to release in 2022.
5. Xena: Warrior Princess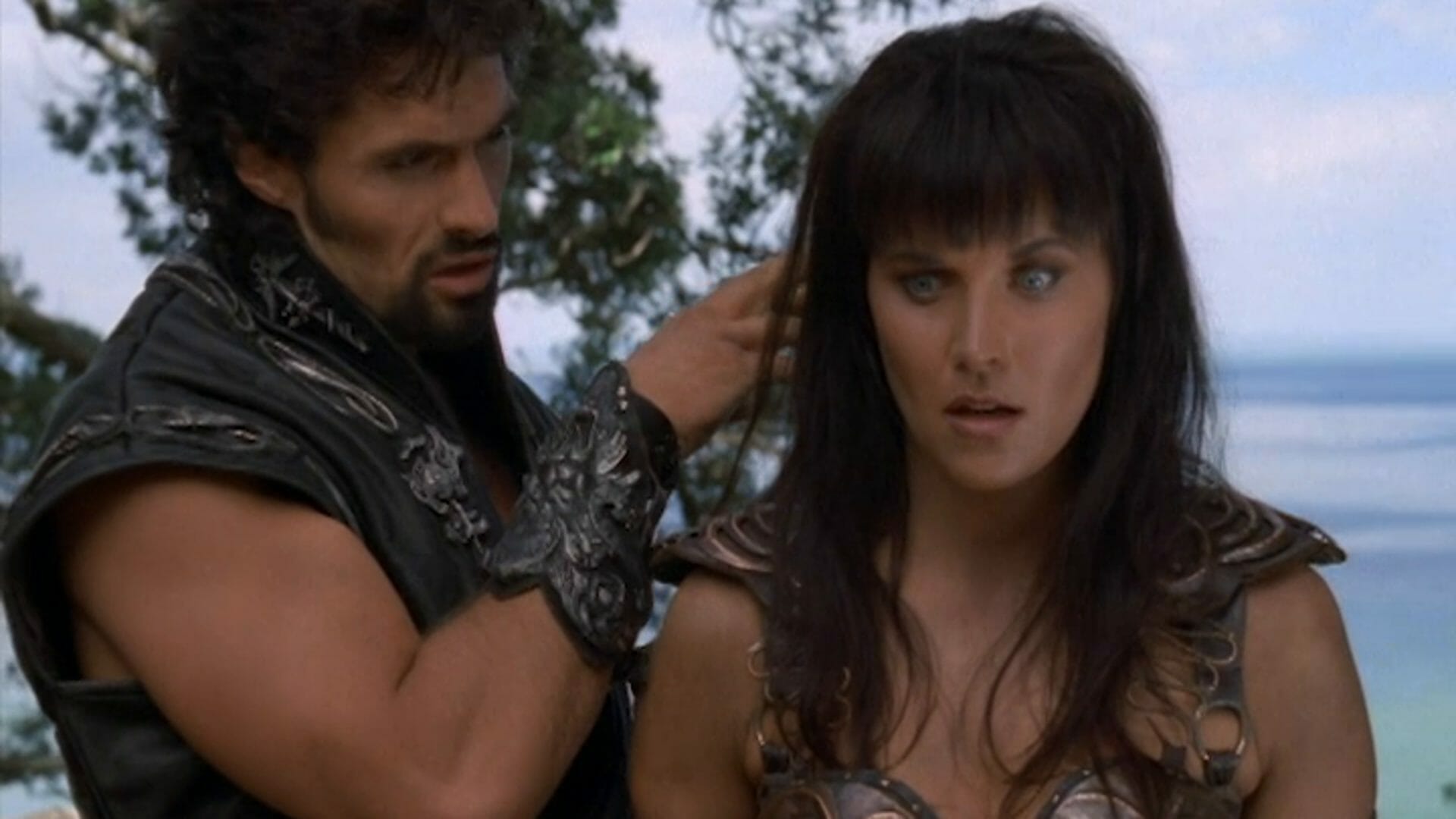 Creator: Robert Tapert
Cast: Lucy Lawless, Renee O'Connor
IMDb Rating: 6.7
Streaming Platform: Apple TV
Xena: Warrior Princess is a popular show that concentrates on a young woman and runs for six seasons. The series follows a bold warrior princess named Xena, who fights evil courageously. The audience truly adored the adventures of Xena. The chemistry between Xena and her best friend, Gabrielle, is absolutely a heartwarming ride.
4. Galavant
Creator: Dan Fogelman
Cast: Joshua Sasse, Timothy Omundson, Vinnie Jones
IMDb Rating: 8.1
Rotten Tomatoes: 89%
Streaming Platform: Amazon Prime Video
Galavant is a moving tale about Galavant, who tries every possible effort to get the love of his life back from the evil King Richard. The show ran for two seasons and is still cherished by the fans.
3. Merlin
Creators: Julian Jones, Jake Michie, Johnny Capps
Cast: Colin Morgan; Angel Coulby; Bradley James; Katie McGrath; Anthony Head
IMDb Rating: 7.9
Rotten Tomatoes: 85%
Streaming Platform: Netflix
Merlin is one such fantasy show known for featuring many unique mythical creatures, which adds a lot to the moving drama. The series follows a young warlock named Merlin with unique magical powers, but the main character is not supposed to practice magic in Camelot. This young boy eventually makes friends with King Arthur, and together they go on a mission to save Albion.
2. The Dark Crystal: Age Of Resistance
Director: Louis Leterrier
Cast: Warrick Brownlow-Pike, Dave Chapman, Kevin Clash
IMDb Rating: 8.4
Rotten Tomatoes: 88%
Streaming Platform: Netflix
The Dark Crystal: Age of Resistance follows the journey of three Gelfling who are determined to save the world after unraveling a soul-wrecking secret behind the mysterious powers of the skeksis. The show sounds a lot like The Witcher in terms of presenting a unique fantasy world.
1. Supernatural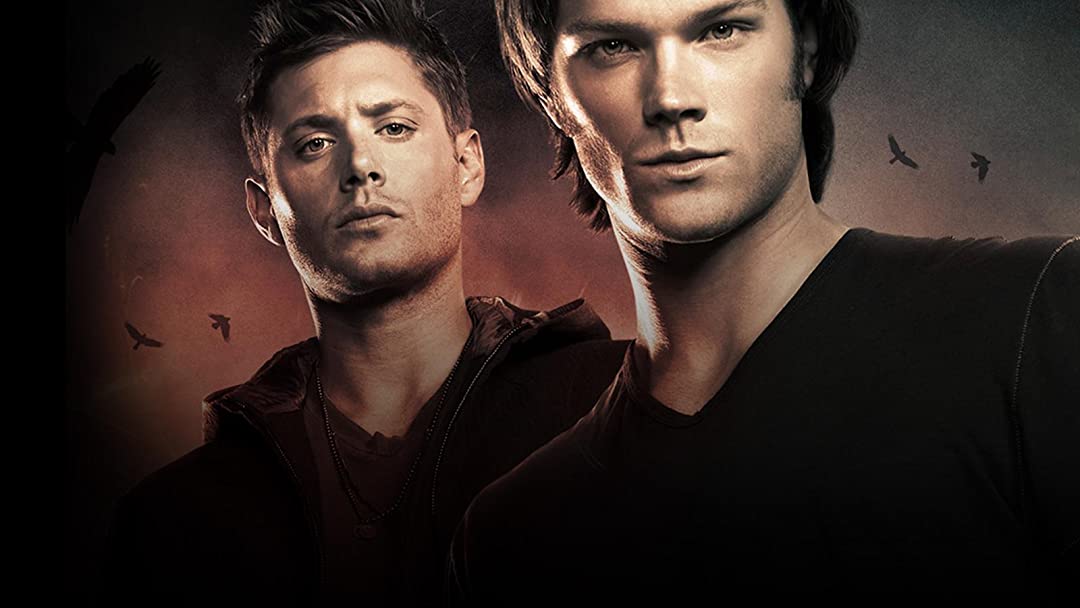 Creator: Eric Kripke
Cast: Jared Padalecki, Jensen Ackles, Katie Cassidy, Lauren Cohan
IMDb Rating: 8.5
Rotten Tomatoes: 93%
Streaming Platform: Prime Video
Supernatural follows the lives of two brothers, Dean and Sam, who take on a dangerous mission to wipe out monsters, and demons that destroy humanity just like their father. These monster hunters are going to make you laugh, cry, and panic throughout the series.
Conclusion:
The fantasy series provides a fascinating escape from reality for people of this generation. This genre is not only enjoyed by kids but also the people of almost any age group. In this age of complexities, shows like The Witcher provide a perfect dose of entertainment and drama to make you think out of the box. They will make you think ahead of human boundaries and will enlighten your imagination skills. These shows are a doorway to one of the most fascinating worlds that are sure to leave you awestruck. Henry Cavill is a superhero to create a masterpiece like The Witcher.