There is no show ever made in history that can beat the legacy of The Sopranos. This show is the epitome of comedy and drama, which the audiences insanely cherished from the very beginning of the show. The show insanely changed how people looked at television. The fans greatly appreciated the writing of David Chase. The complex cinematic storytelling on television was only made possible after this show. It gave us some of the best performances of all time. Some characters pull us back every time we are done watching the show. The characters allowed audiences to stream the show, The Sopranos, over and over again.
The show had a ton of flawed characters, but surprisingly, they are one of the best characters in the history of television. And because the characters are so unique and strange, the show lends itself to natural humor. Here is a list of the 20 best Sopranos characters that made this series so legendary.
20. Tony Soprano
Played by: James Gandolfini
Through Tony Soprano, we were introduced to our first anti-hero on television. James Gandolfini's performance in such a demanding role is incredible. He brought immense charisma to an extremely flawed main character who ended up being the heartthrob of every The Sopranos fan. His unmatched perfection brought the character of Tony Soprano to life.
Not only do we get to experience Tony Soprano as a mobster, but we are also enlightened about every aspect of his life. From Tony's childhood trauma to his therapy sessions to his struggles of being a husband, a father, and a son, we are made to ponder over this character's psychology. This show addressed a major topic of mental health, and seeing his messed up life made us all realize how deeply it affects us as human beings.
Out of all The Sopranos characters, Tony Soprano was the most complicated and compelling character the show featured. He was the exact opposite of what the ideal heroes sounded like. He was the reason some people started admiring the antagonists. This is the most celebrated character of Gandolfini, even after his death.
19. Carmela Soprano
Carmela Soprano is Tony's wife. Anyone who would have matched the versatility of James Gandolfini on screen was Edie Falco. In the series, she has two children, AJ and Meadow Soprano. We can witness a regular clash between Tony and Carmela because they both have bold personalities, but it's a fact that they deeply love each other. Despite all the quibbling, they still stand as one of the best TV couples in the history of television.
Carmela Soprano is like the typical mob wife. She doesn't poke her nose into her husband's life, although she knows every aspect of his unusual life. She often stops Tony Soprano and Meadow from arguing. Because of her fearless attitude, she is often regarded as one of the best Sopranos characters.
18. Christopher Moltisanti
Played by: Michael Imperioli
Christopher Moltisanti is included amongst the ten best Sopranos characters and the most tragic character of The Sopranos. The incredible performance by Michael Imperioli is sure to have a long-lasting impact on the minds of viewers. Christopher was a kind-hearted person, but he couldn't be able to get out of the circumstances made by his family. His drug problem made him terribly suffer in his life. He was the reason for Adriana's death.
In the final stages of the show, Tony and Christopher got into a car accident because he had consumed drugs. His death in the show shattered the audience because he was one of the most memorable characters in The Sopranos.
17. Silvio Dante
Played by: Steven Van Zandt
Silvio Dante is one of the best Sopranos characters that is still remembered by people even after so many years. He is Tony's faithful advisor. He gives Tony the best pieces of advice and makes him realize that there are other, more straightforward ways to deal with a tough situation. Silvio is an extremely likable character, according to the viewers. However, he mercilessly killed Adriana La Cerva. The scene where Adriana is running away from the car and he is walking towards her with a pistol still gives goosebumps when it is played on our screens.
16. Adriana La Cerva
Played by: Drea de Matteo
Adriana La Cerva is not an innocent character. She lived a short life in the series, but her character made a strong impact on the show.
Adriana isn't afraid of the mafia lifestyle as she grew up in the same environment. Her behavior is quite materialistic, as she is only concerned about her boyfriend's money. Adriana was often the victim of domestic violence in the show.
15. Meadow Soprano
Played by: Jamie-Lynn Sigler
Meadow Soprano is one of the most popular members of the Soprano family. She is the daughter of Tony Soprano, and they share a close relationship with each other. David Chase's incredible writing made this character simple, protective, and ambitious.
Meadow has seen big dreams for herself, as she can't restrict herself to being the daughter of the mob boss. Even though she is rich and spoilt, she can go out of her way to protect her family.
14. Livia Soprano
Played by: Nancy Marchand
Livia Soprano is Tony's mother. She is one of the most interesting Sopranos characters. It's strange how the character of Tony's mother was based on David Chase's own mother. Livia is cunning and manipulative, especially to Tony. He had gone through some tough because of her mom's borderline personality disorder.
13. AJ Soprano
AJ Soprano is the son of Tony Soprano. He has no aims or objectives in his life. But as the series progresses, his character starts to make a difference in the series. He suffers from depression just like his father, but his mental condition is not taken seriously. He is a sensitive person with messed-up mental health. Although AJ couldn't make it up for a likable character, it is so hard to ignore the helplessness in his eyes.
12. Richie Aprile
In The Sopranos, Richie Aprile reflects a villain personality. He was the first acting boss of the DiMeo crime family. He is extremely greedy and self-centered.
Richie Aprile spent ten years of his life in jail because of all the crimes he committed. He never got along with Tony. Although Richie was only seen in two seasons, he left an everlasting influence on the show.
11. Jennifer Melfi
Played by: Lorraine Bracco
Jennifer Melfi is one of the best characters in The Sopranos. She serves as a psychiatrist to mob boss Tony Soprano in the show. They share a very complicated relationship. This Italian woman patiently listens to Tony and extends her help in every possible way. At some point, she is even attracted to him, but we never see her crossing the boundaries. We can also see Tony going back to Melfi over and over again because his mental health has finally started making improvements.
10. Junior Soprano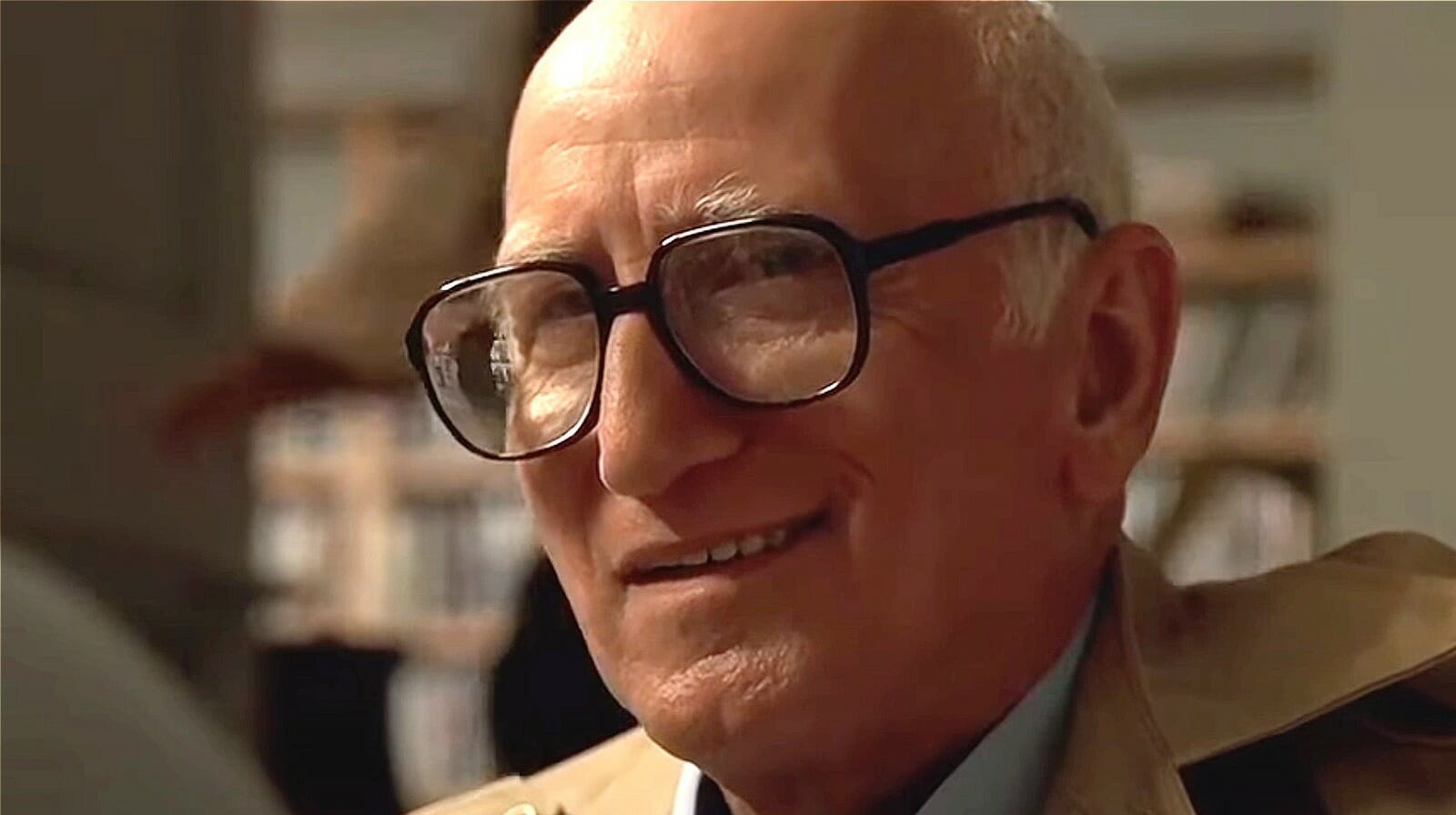 Played by: Dominic Chianese
Sopranos creator did an amazing job of including Corrado Soprano in the series as he is one of the complex and compelling characters in The Sopranos. Although he was blessed with the title of the boss, he didn't possess any of the skills to fit into this prominent category like the mobster Tony Soprano.
He is a self-centered person and doesn't care about anyone except for himself. But towards the end of the series, we get to experience his sensitive and vulnerable side. Junior Soprano is the only character with an extreme level of depth that is revealed as the story progresses. He is one of the best Sopranos characters in the series.
9. Paulie Gualtieri
Out of all the characters we have discussed so far, Paulie Gualtieri is the most violent and impulsive character. Yet he is extremely loyal to Tony Soprano. He remained single all through his life and was often regarded as a psychopath with no feelings whatsoever. Apart from his ruthless behavior, he is one of the most loyal people in the DiMeo crime family.
8. Phil Leotardo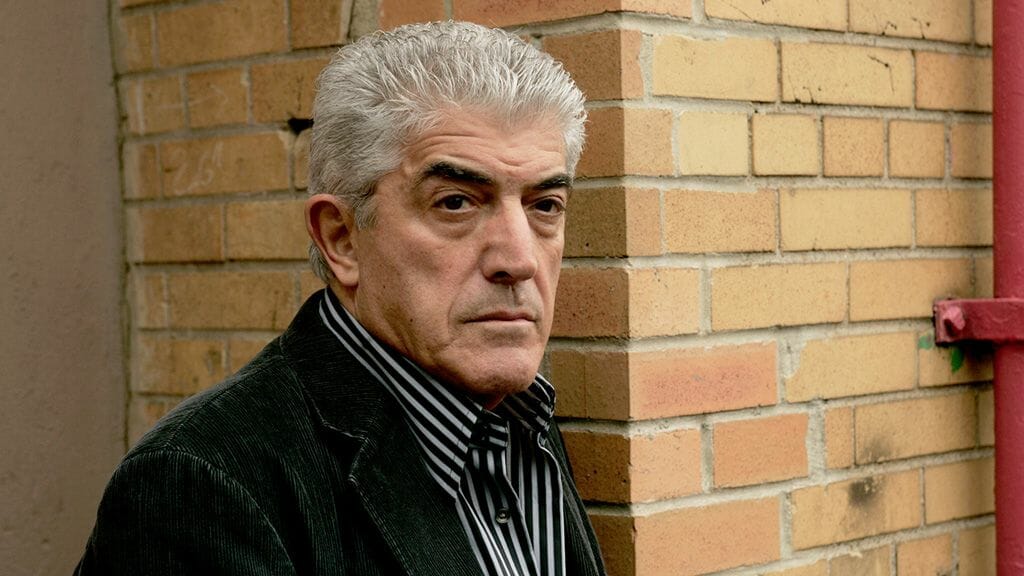 Phil Leotardo served as an acting boss to the Lupertazzi crime family for a brief period. He is full of greed and hatred. He developed feelings of revenge for the Soprano family after Tony killed his brother. Phil Leotardo is known for making stupid decisions in the series.
7. Ralph Cifaretto
Played by: Joe Pantoliano
Ralph Cifaretto is a monster in the series and is hated for his obnoxious personality. Throughout the series, he kept the other characters annoyed, especially Tony, as he was often disrespectful to him. His creepy smile still haunts us at night. Ralph Cifaretto's presence in the series is as devilish as it can be. In the end, Tony kills Ralph by choking him (finally, a moment of peace!).
6. Robert Baccalieri
Played by: Steve Schirripa
Robert Baccalieri is quite different from all the other mobsters we have seen so far. He possesses all the qualities that would make him an ideal husband. He is a caring father, and he tolerates his wife's insane behavior, considering all the craziness of Janice Soprano.
5. Johnny Sack
Played by: Vincent Curatola
One thing you should know about Johnny Sack is that he loves his wife unconditionally. More than words could ever tell. Johnny served as a boss in the Lupertazzi crime family. He is a man of his word and doesn't believe in starting a fight when the problem can be solved without hurting the other party. His dialogues are filled with aggressive swearing and shouting, which is adored by fans. This larger-than-life character is always a treat to the audience.
4. Janice Soprano
Janice Soprano is Tony's elder sister. The relationship between these two siblings will actually make you remember the time when you used to fight with your siblings all the time constantly. She is feisty and doesn't hold herself back in any possible situation. Tony has been holding thousands of grudges against her for leaving him all alone with his unusual mother. Did they mend the large hole in their relationship? Don't worry; we won't give you any spoilers. The depth of this character makes Janice Soprano one of the best Sopranos characters in the series.
3. Artie Bucco
Played by: John Ventimiglia
John Ventimiglia plays Artie Bucco in The Sopranos TV series. Artie's pathetic character in the series is solely for comedic relief. The absolute perfection John Ventimiglia brings to this character is strangely unbeatable. Artie Bucco is one of those close friends of Tony Soprano that he can actually rely on. He will stick out for him no matter what the circumstances are.
2. Tony Blundetto
Tony Blundetto is DiMeo's boss Tony Soprano's cousin. He is always jealous of his lifestyle. He has everything Blundetto wanted in his life, especially a loving wife, kids, a huge bank balance, and a gorgeous mansion. Also, he spent about seventeen years of his life in jail because of all the crimes he committed. It is interesting to see the heartfelt relationship between two cousins who shared a childhood turning into dust when they reached adulthood (yes, adulthood sucks sometimes!)
Related: Sopranos Ending Explained
1. Salvato Bonpensiero
Played by: Vincent Pastore
Salvato Bonpensiero is a loyal soldier in the DiMeo crime family. The money he earned from the Soprano family wasn't enough, so he tried selling heroin. He eventually got caught by the FBI and was given the option of either working for them or spending the rest of his life in jail. He decided to be the FBI informant considering every possible detail of the current situation. Moreover, he was a crucial part of the DiMeo crime family. Vincent Pastore proved to be the perfect cast member for this underrated character.
Conclusion:
We can all collectively agree on the fact that The Sopranos is one of the most influential television series in history. Who doesn't love watching the legendary mob boss juggling his family life and professional life? The audience very well received the dramatic storylines presented by the Sopranos creators. Sopranos characters like Tony Soprano, Carmela Soprano, AJ Soprano, Christopher Moltisanti, Silvio Dante, and many others made the audience go gaga at the exceptionally brilliant series.
Sopranos prequel movie was also released in 2021, titled The Many Saints of Newark. It revolves around Tony's struggles, mob life, and the impact of his uncle in making him one of the legendary mobsters of the century.