The trailer for Amazon's forthcoming sci-fi thriller "The Tomorrow War," which will be releasing this summer, is now out and is already causing quite some reaction in terms of anticipation among the audience. The movie seems to follow a unique storyline involving a future catastrophe and time travel to stop it. Read further for more details regarding the upcoming movie.
What is the Movie About?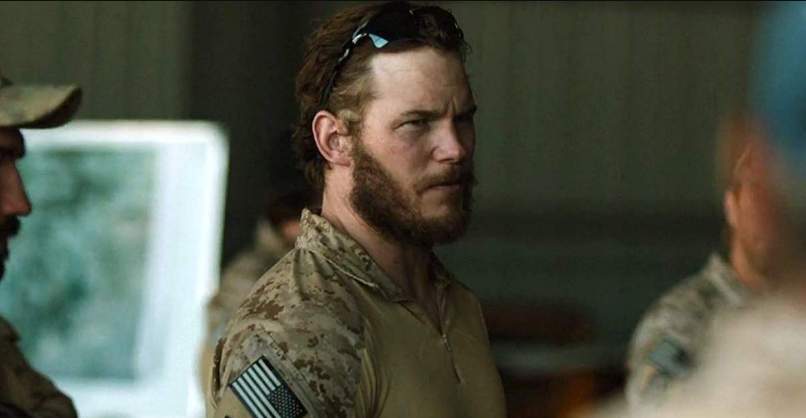 Scheduled for release on July 2nd, 2021, the movie stars Chris Pratt. He plays the role of Dan Forester, a teacher in a local high school. Who is hired and taken by many people that are time travelling to be part of a war that is taking place in the future. When an alien race threatens life on Earth, the only way to save the world is for troops and people from today to go forward in time to 2051 and assist in the rescue. Dan, along with his father that he no longer talks to, played by J.K. Simmons, and a talented scientist, Yvonne Strahovski, to rewrite the upcoming future and the fate of the entire world, that includes his daughter as well. Known for playing serious roles with a personal touch, Pratt's role is much awaited on the screen.
Who is in the Movie?
The writer of this film is Zach Dean and director is Chris McKay. The crew for this action-packed alien drama film includes popular names like Edwin Hodge, Sam Richardson, Betty Gilpin, Mary Lynn Rajskub, Jasmine Mathews, and Ryan Kiera Armstrong. Pratt, Rob Cowan, Bradley J. Fischer, and Brian Oliver are executive producers of this film. Jules Daly, David Ellison, Dana Goldberg, David S. Goyer, Don Granger, and Adam Kolbrennerare also producing alongside co-producer Samantha Nisenboim.
Although originally, the film scheduled to be distributed by Paramount Pictures. It is currently releasing by Amazon. According to reports, Amazon paid $200 million towards getting the rights to distribute the movie "The Tomorrow War," and Skydance Media made it.
The Film Promises a Serious but Comic Execution
The evident nod to some comic relief even in an emotionally driven storyline like this is made clear by choice of actor and director for the movie. Chris Pratt rose to fame, especially in the action and sci-fi genres after starring as Star-Lord(Peter Quill) in Disney-Marvel's "Guardians of the Galaxy" series as well as the dinosaur trainer Owen Grady in the "Jurassic World" film series. Although McKay's first experience in directing a science fiction movie, his other work is quite popular and recognize. In 2017, he debut with "The Lego Batman Movie," He expected to direct the sequel, which will release next year. And both are comics in their ways.
Conclusion
As many movies are expecting to be release as the pandemic starts to recede. And things are going back to normal, it is important to prioritize your health and safety. Take all the necessary precautions even before you leave the house and after coming back. But at the crux of it all, remember to have fun. The Tomorrow War promises to be a fun take on a serious situation that will hopefully help us find a reason to always laugh in the tough times.
For now, go and watch the trailer. It is a definite few-minute stress relief that will not only make you excited for the movie itself but also give you a reason to smile and look forward to July when you can find out what exactly happens in the story.