Clint Eastwood is coming back with a new western that fans can see in cinemas and at home. "Cry Macho," is directed by Eastwood, and it also stars him, will be available for the fans to watch on HBO Max until 17th October.
Mike Milo, whose character is played by Eastwood, is shown as an injured rodeo rider who embarks on a trek through rural Mexico to assist his old boss in finding his kid. In search of a new beginning, Milo comes across more than he expected, including Macho, the rooster. The film is based on the novel that was written by N. Richard Nash and later got published in the year 1975.
Cry Macho Stream it or Skip it?
The movie "Cry Macho" may win over the hearts of elderly moviegoers. It's a thoughtful examination of what constitutes machismo, with Mr. Eastwood's character, like others he's played recently, advocating for kindness and probity above physical power.
Mike finally exposes his pain to his disturbed young companion; however, the scene is shot in the half-light, and the brim of his hat conceals the hero's face. And, before and after everything else, the film is a romantic fantasy, albeit one that comes later in life than the star of "The Bridges Of Madison County." There's no doubt that it would have been a richer film if it had taken things more seriously and settled into the rhythm of a geriatric character study. Still, Eastwood isn't interested in that kind of thing, at least not initially.
Rafo, the newcomer, played by Eduardo Minnett, isn't just any child. He's a delinquent who spends most of his time engaging in illegal cockfights with his invincible rooster Macho. Overall, if you wish to see something different to refresh your mind, you should watch this movie without any doubt.
Where can You Stream Cry Macho?
"Cry Macho" is now available in cinemas and is also available on HBO Max with an ad-free subscription. The Clint Eastwood film will be available to view on HBO Max until October 17, 2021. A $15 monthly subscription to the ad-free package of HBO Max is also available.
All the new and returning members can get up to 50% off their first six months as part of a limited-time offer, which brings the monthly cost down to $7.49, and this offer is valid till 26th September. Even though the streaming service offers a $10 a month ad-supported subscription, only the ad-free HBO Max package gives the viewers access to same-day theatrical releases.
If the viewers are Hulu customers who haven't tried HBO Max yet, they may sign up for a free one-week trial of the add-on subscription. On smartphones, tablets, Xbox consoles, PlayStation consoles, and some smart TVs, such as LG and Samsung, the viewers can also watch HBO Max in their web browser or through the HBO Max app.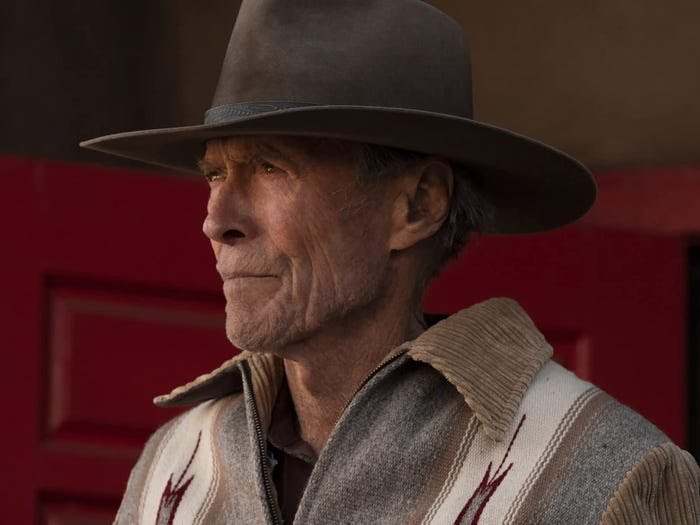 They can even visit the HBO Max website for a complete list of suitable viewing options. Even if the viewers watch the movie from home, compatible streaming players and TVs can deliver a high-definition viewing experience with up to 4K Ultra HD resolution and HDR.