Cruella's transformation into complete villainy is depicting in a new clip from the much-awaited and anticipated Disney film. Cruella that will reveal the origin story of the iconic villain Cruella de Vil. The movie stars Emma Stone playing the role of Cruella de Vil, alongside other talents, including Emma Thompson, Mark Strong, Kirby Howell-Baptiste, and Joel Fry.
The History
Cruella de Vil is an infamous Disney villain in Disney's 1961 animated classic 101 Dalmatians. And the 1996 live-action film adaptation of the same name. The character that gained popularity amongst adults and children alike. And played by Glenn Close in both movies but will now be depicted by Emma Stone. However, she will be executive producing and will remain in the making of the movie. The origin story of this villain begins as Estella de Vil. This upcoming fashion designer soon transforms into Cruella de Vil as she is becoming obsessed with Dalmatian furs in her clothing choices. Baroness von Hellman, the leader of a famous and well-known fashion house, is the boss of Estella. And Emma Thompson play this role.
She is an ecstatic artist who is looking for a popular name in the fashion industry. And in this journey meets two crooked-minded people who are also looking to make a grand future for themselves in London. Estella attracts the attention of a modeling legend by making a grand appearance at a social function. She then embarks on a twisted tale of vengeance towards the society that did not treat her well.
Exceptional Acting and Execution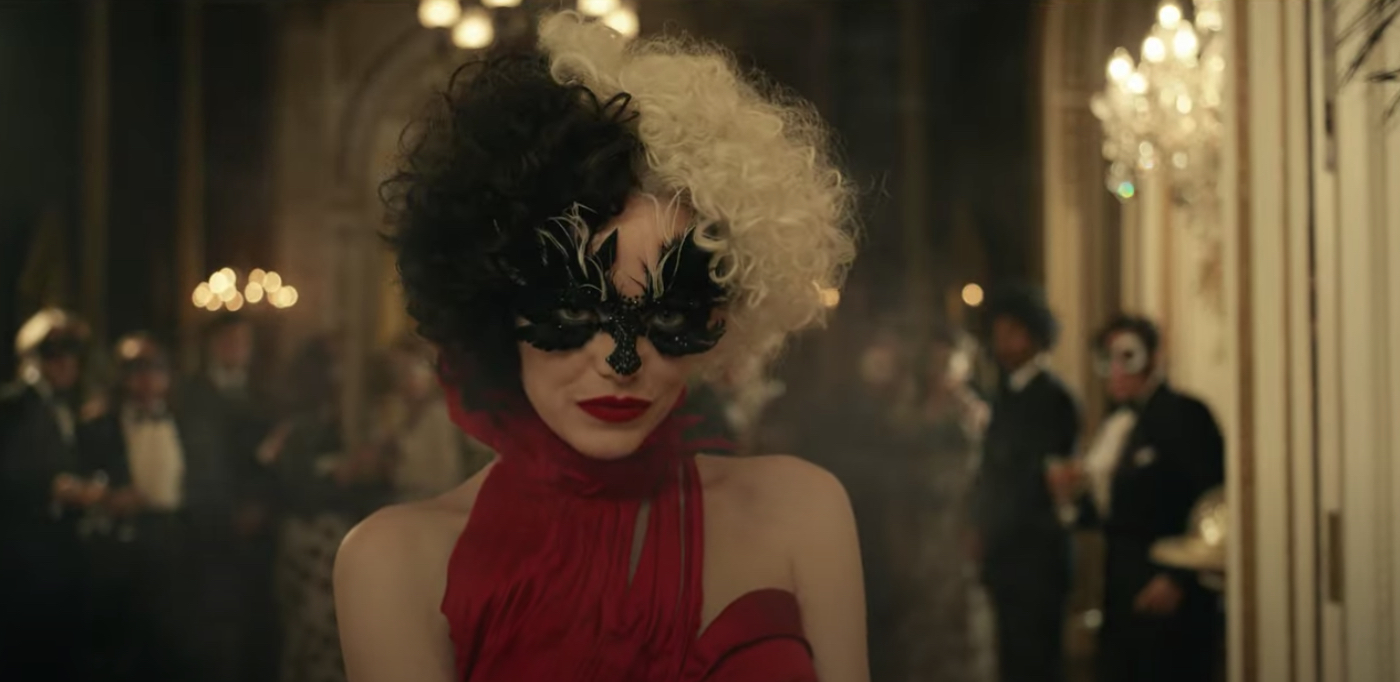 Emma Stone, as Cruella, makes quite the transformational debut as her villainous identity in a new promotional clip released by Walt Disney Studios for the upcoming Cruella. In one of the movie's most iconic scenes, Estella makes a dramatic entrance to Baroness von Hellman's masquerade ball, with her identity well-hidden behind a white cloak and a black mask. When she puts her cloak on fire, it transforms into a sparkling red coat. Estella revealed to be Cruella. But despite this impressive feat, the baroness requests that she be thrown out of the ball since she remains unimpressed.
The New Clip and the Drama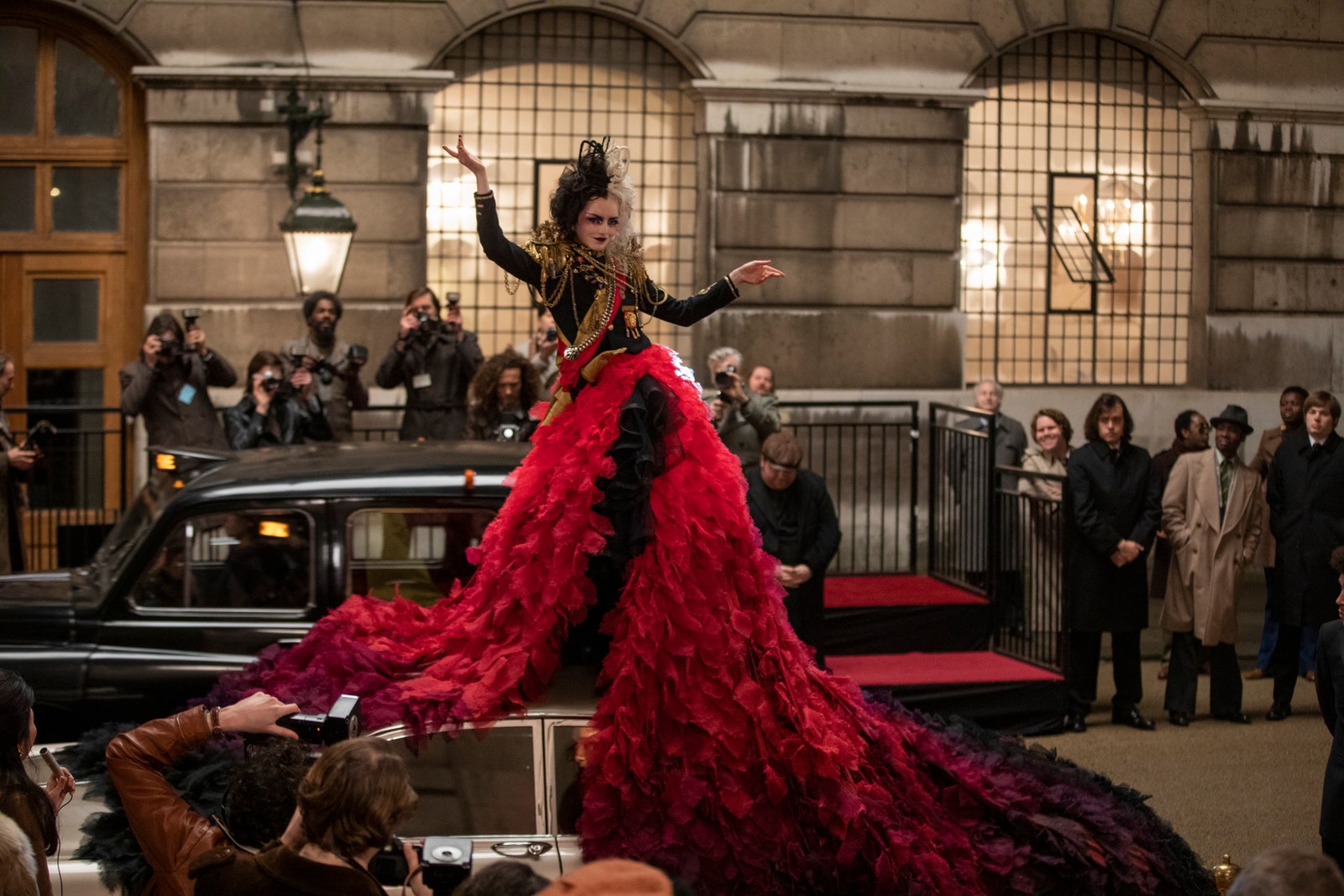 This new clip is simply a small portion of a teaser that Disney previously released. Although the characters' identities are unknown, it is obvious from the teaser that Thompson and Stone play rivals. Baroness von Hellman shown in the trailer as a callous and vain woman who verbally and often physically bullies her subordinates, Estella. It's no surprise that Estella, who is down on her luck but still hopeful for a better future, becomes Cruella de Vil.
The film tries to humanize Cruella and the Baroness, which seems to be a source of concern for the viewers but provides an interesting insight into their respective lives and history. As a film of two antagonists, Cruella pushes viewers to focus less on morality and more on the drama and storyline.
Cruella put down to release on May 28, both in the theatres and the premiere version of Disney+. So get ready to watch Emma Stone, as she appears in one of the most enigmatic and dramatic entrances. And her transformations into the villain we all hate but can't help but admire.