In 2021, the famous Japanese drama Drive My Car is appreciated by co-writer and director Ryusuke Hamaguchi. The movie takes its inspiration from Haruki Murakami's short story that goes by the same name. The short tales come from his 2014 short story collection titled Men Without Women, which has many other inspirational stories.
The movie revolves around the character of Yūsuke Kafuku, who is busy with the multi-lingual production of Uncle Vanya in Hiroshima while constantly struggling and dealing with the sad demise of his wife, Oto.
More About the Film Drive My Car
The movie has a list of producers, namely Tsuyoshi Gorô, Misaki Kawamura, Osamu Kubota, Sachio Matsushita, Yoshito Nakabe, Keiji Okumura, Jin Suzuki, and Akihisa Yamamoto. With actor Hidetoshi Nishijima amd Toko Miura in the lead, the Cinematography credits go to Hidetoshi Shinomiya and Edit credits to Azusa Yamazaki.
Eiko Ishibashi is responsible for the music in the film. Distributed by Bitters End, the movie hit the theatres on July 11, 2021, at Cannes and on August 20, 2021, in Japan. Drive my Car runs for a total of 179 minutes in the Japanese language and has made $3.2 million at the Box office.
How have the Fans and Audience Taken the Movie?
The movie successfully received audience and critics acclaim from all around the globe, and many critics even call it one of the best movies of 2021. Drive My Car made its world premiere at the Cannes Film Festival, and it was followed by a selection for competing in the Palme d'Or. The film ended up receiving three awards, including Best Screenplay.
Drive My Car turned out as the latest (and the first non-English-language) film that won Best Picture when competing against major U.S. critics groups (LA, NY, NSFC). Film Review aggregator website Rotten Tomatoes shows Drive My Car receiving 98% of critics' reviews as positive, thereby giving out an average rating of 8.6/10. As per Metacritic, that gave the film an average score of 91 out of 100 coming from 39 critics, and the film received "universal acclaim."
Drive My Car Cast and Characters: who All are There in This Film?
Drive My Car features lead actors Hidetoshi Nishijima and Tōko Miura playing the roles of characters Yūsuke Kafuku and Misaki Watari. Joining these two in the lead, we have Masaki Okada in the role of Kōji Takatsuki and Reika Kirishima as Oto Kafuku, i.e., Kafuku's Wife.
Then there is Park Yoo-rim as Lee Yoo-Na, with Satoko Abe portraying Yuhara and Jin Dae-Yeon as Gong Yoon-soo. Last but not least, we also get to watch Sonia Yuan playing the role of Janice Chang in the movie.
Drive My Car Plot And Storyline: What Is This Movie About?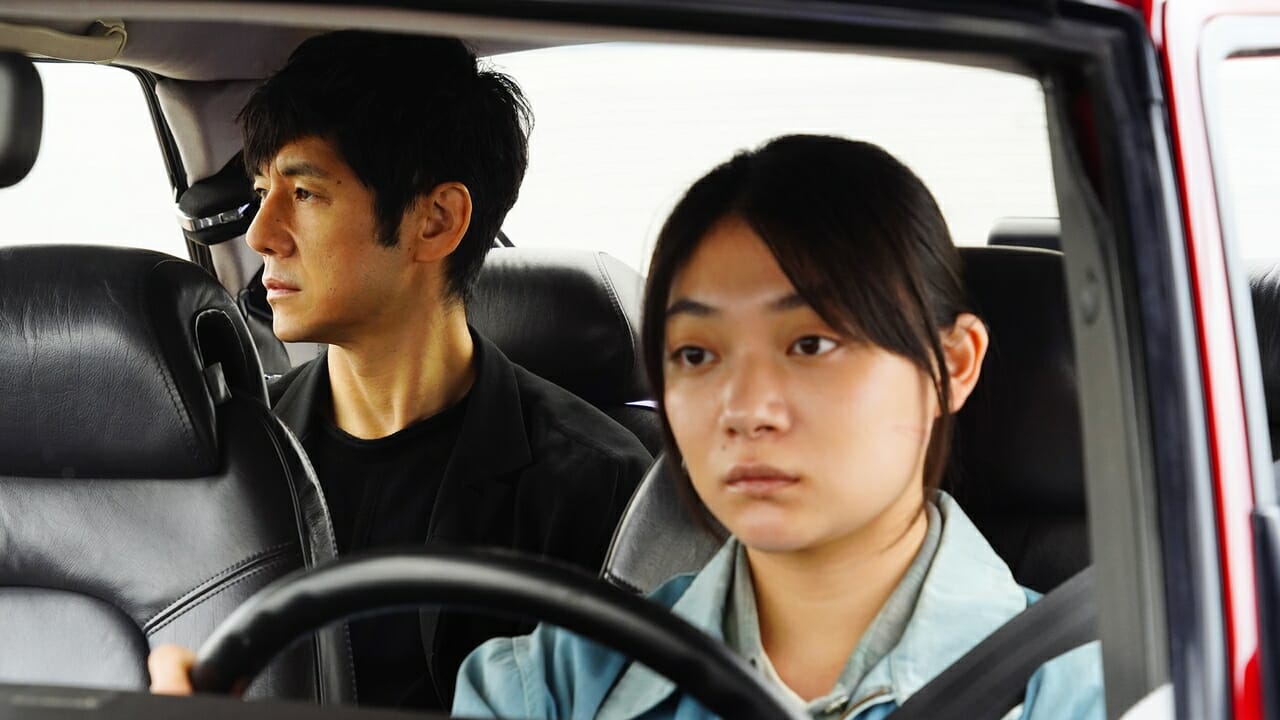 The film narrates the story of a famous Tokyo stage actor and director named Yusuke Kafuku. Kafuku's wife, a renowned playwright, had a sudden demise two years ago. The stage actor is then invited to Hiroshima to direct a stage play by Chekov's Uncle Vanya.
As Kafuku gets to his lovely old engine-red Saab to drive in, he is shocked to know that the insurance doesn't allow him to drive the Car himself and that he must get himself a driver for the same. Kafuku is then left with no choice but to take Misaki Watari as his young chauffeur. Watari, who already has a lot on her plate, ends up lending ears to Kafuku's emotion-laden production process and becomes a source of each others' catharsis.