The World of Disney is a fascinating one. A world where magic, emotional elements, humor, and real-time inspiration amalgamate to form movies that are an astounding success. Being the most diversified entertainment company, it attracts audiences from all age groups. Enchanted was one such fantasy-musical released in 2007. With its beautiful theme sets and classical fairy-tale ending, the film was a resounding success having viewers in all age groups.
What is known about the Release so far
?
The sequel of Enchanted was promised nearly a decade ago. The plan was to release it in 2011. Unfortunately, the schedule of other films being released by Disney didn't allow the sequel's premiere back then. In 2018, the director announced that the script was ready, but no official update regarding its release came.
Disney officially announced in December 2020 that Enchanted 2 would be released. So naturally, specific details regarding its production trickled their way out. Its sequel was later entitled 'Disenchanted,' hinting that the movie would break the archetypal norms and continue beyond what people have known to be 'happily ever after.' Although disenchanted began filming in 2021 itself, the directors kept updating the media with the movie's status bringing it to notice that it would be released in 2022 on Disney+ though the exact date remains unknown.
In March 2020, it was announced that Disenchanted would bring an all-new musical experience to the audience, and the new songs were being worked upon. Previously, Alan Menken and Stephen Schwartz had received three nominations in Academy Awards for their work in enchanted. On May 14, Schwartz announced that the movie would have seven songs plus reprises.
Expected Plot
Disenchanted would be exploring the world beyond 'happily ever after.' Giselle, the female protagonist, struggles to discover if she truly lives the life she dreamed of. Amidst the chaos of her daily lifestyle, she questions herself if she is delighted as monotony seems to follow her almost everywhere. Set on a journey to explore herself and the meaning of a perfect happy ending', the movie is bound to be flooded with emotional surges and uncanny twists.
Enchanted concluded on quite a satisfying note, gifting Geselle with all the happiness she ever wished for. A sequel seemed quite unlikely back then. Later, Disney decided to let people know how even Disney characters have life no less than a roller coaster ride. To let its audience know that the fantasy world appears no less than a dream when reality hits.
Conclusion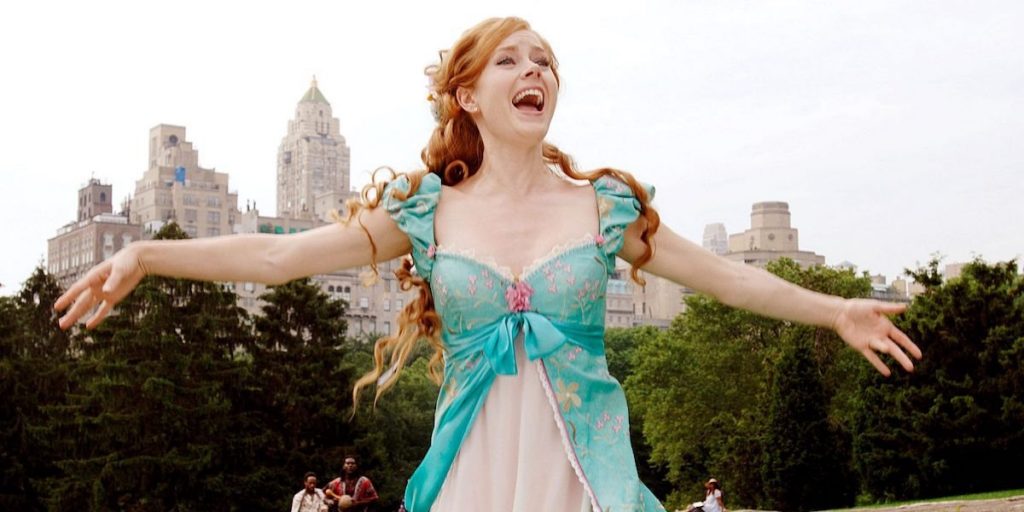 The film might potentially hint towards the burdens of marital life and the crisis they bring about in the life of couples. For decades, Disney movies have had an outlook concluding with "happily ever after." Disenchanted would be a movie that'd touch upon realism more than any other theme. It is eagerly awaited by all who share a penchant for Disney movies and by folks who count upon films as means of reflecting real-world situations.