'Dog,' directed by Channing Tatum and Reid Carolin, is a sweet buddy comedy. It follows Briggs, a former United States Army Ranger. He is charged with transporting a Belgian Malinois military working dog named Lulu from Washington to Arizona for the funeral of his previous master. Is the movie Dog really based on a true story?
They don't get along initially, and dog Lulu is hostile toward him. But it gradually warms up, and they learn a thing or two about life and love from each other on their journey together.
The movie 'Dog' deftly examines the bond between animals and humans and the idea that a four-legged creature, like us, can feel all emotions. However, everyone may connect to Briggs' genuine bonding experiences and the link he forms with his dog Lulu, making them question if the film is based on a true story.
Director: Channing Tatum, Reid Carolin

Writer: Brett Rodriguez, Reid Carolin

IMDB ratings: 6.5/10

Rotten Tomatoes ratings: 76%
This article contains spoilers, and if you're still interested in learning more, keep reading the article ahead!
Is 'Dog' 2022 Based On A True Story?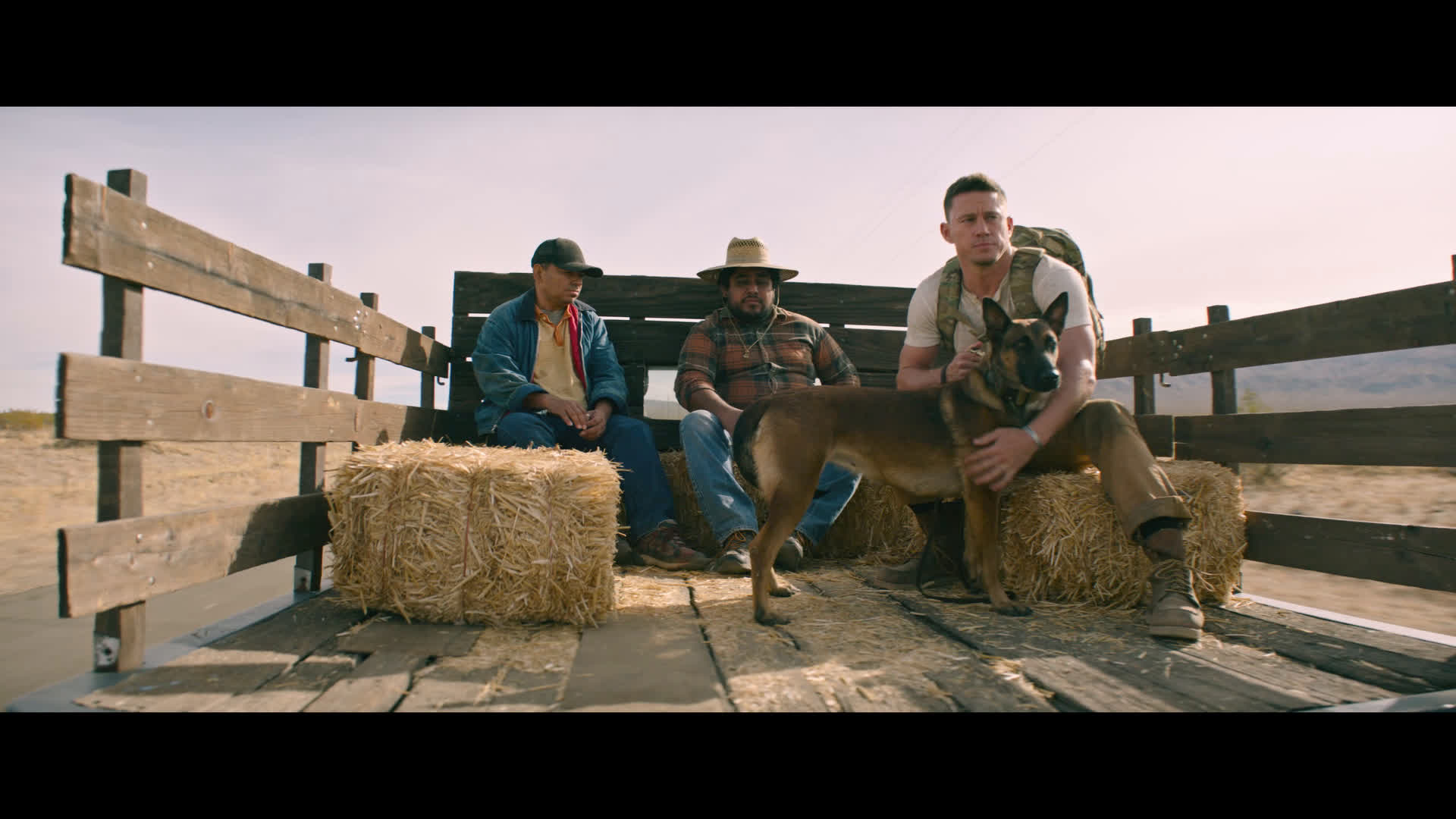 Yes! 'Dog' is inspired and based on a true story. It is partly inspired by the real-life experiences of director and actor Channing Tatum, who plays Briggs.
He had a passionate bond with his late dog Lulu, after which the furry heroine is called. Tatum's real-life interactions rescued him from a pound in 2008 as a Pitbull Catahoula mix. Lulu died of cancer in December 2018 after living with him for eleven years.
Tatum was motivated to work on the film alongside longtime partner and co-director Reid Carolin, who co-wrote the screenplay with Brett Rodriguez. Briggs and Lulu's road journey is partially inspired by one of the actor's last road travels with his late dog.
In one interview, he recalled her fondly, saying, "Lulu was my little shadow." "She was everything to me and was my closest companion… She had cancer and fought bravely. But, unfortunately, I had kept her in the struggle for far too long. I'm sorry."
End Of The Story
"Towards the end, I took her on a small road trip to Big Sur, where we tented and watched the sunrise," Tatum explained. It was everything you had hoped for. The next day, she nearly died. You never want to be separated from them. I was losing my closest buddy just as I didn't want to lose anything else. He characterized 'Dog' on social media as a homage to Lulu.
So it's logical that Tatum's real-life encounters and sightings with the dogs aided him while filming. But, aside from that, "Dog" was most likely inspired by many other incredible genuine stories about military dogs and the affection between pets and their owners.
The Cast of The Comedy-Drama Film 'Dog.'
Channing Tatum plays cast members of the film 'Dog' As Jackson Briggs, Zuzu, Britta & Lana 5 As Lulu The Dog, Luke Forbes as Jones, Kevin Nash as Gus, also stars Jane Adams as Tamara, Junes Zahdi as Dr. Al-Farid, Ethan Suplee as Noah, Emmy Raver-Lampman as Bella, Nicole LaLiberte as Zoe and Aqueela Zoll as Callan.
The Plot of The Movie 'Dog.'
'Dog' is a buddy comedy about the escapades of two former Army Rangers who are forced to travel together on a road trip of a lifetime. Army Ranger Briggs (Channing Tatum) and his Belgian Malinois dog Lulu pile into a 1984 Ford Bronco and race down the Pacific Coast, hoping to arrive in time for a fellow soldier's burial.
Along the road, they'll drive each other insane, break a few laws, narrowly avoid death, and learn to let down their defenses to have a fighting shot at happiness.
Who is Channing Tatum?
Channing Tatum, born on April 26, 1980, is a well-known actor, producer, and newly recognized director. He made his cinematic debut in the 2005 picture of Coach Carter.
Channing rose to prominence the following year after appearing in Step Up. Channing has appeared in several films throughout her career, including the Magic Mike trilogy, the 21 Jump Street series, and the live GI Joe flicks.
He has also appeared in. She's the Man, Dear John, The Dilemma, White House Down, Foxcatcher, The Hateful Eight, Hail, Caesar!, and Logan Lucky.
What Is Channing Tatum's Net Worth?
According to Celebrity's net worth. Channing Tatum's net worth is reported to be $80 million.
Where To Watch?
Unfortunately, it is unavailable on Netflix, but you can view it on Amazon Prime by purchasing a premium subscription.
United Artists Releasing released the film in the United States on February 18, 2022. The Dog movie is also available on Fandor, Fandor Amazon Channel, and Hoopla, with advertisements on Tubi TV, Pluto TV, and VUDU Free.
Similar Movies Like 'Dog' 2022
Several other films have similar themes and lovely animals as the main characters. "Hachiko: A Dog's Tale," for example, recounts the devastating genuine love tale of a teacher and his devoted, loyal own dog Hachiko as his best friend. Loyal dog Hachiko waits for his owner till he dies.
"The Art of Racing in the Rain," narrated by a beautiful golden retriever.  Enzo, is another poignant, moving film that illustrates the dog's intimate understanding with his master Denny, a Formula One driver.
To mention a few, "A Dog's Purpose," "Marley and Me," "Eight Below," and "Old Yeller" Even though "Dog" isn't based on an accurate tale, it's a genuine narrative of loyalty and friendship, made more believable by Lulu, the outstanding leading actor with a stellar performance.