Netflix Original Feature Film and among its 2020's tremendous hit starring Chris Hemsworth and the Bollywood sensation Randeep Hooda film Extraction is packed with all the action thrills that any action lover could aspire for, stuffed with frenzy and rip-roaring scenes, this movie has everything that made its fans go gaga over its compelling and spectacular delivery but just when the fans thought that there were all satiated with its ending it emerged with another twist leaving its spectators ambiguous with the question that did Tyler Rake survived or not.
So are audiences going to be freed of their ambiguity, and will there be a sequel coming? let's find out
Extraction Climax: What happens in the Climax that sets up the Plot for its Sequel?
Directed by Sam Hargrave, Extraction leaves its audiences with ambiguity in its climax. The audiences were left with the question of whether Tyler Rake was succumbed or survived at the end. Tyler Rake, in the end, appeared lethally wounded and was seen tumbling off the bridge and seemed to the audience as if he was now dead. Still, much to baffle us before the end after eight months, someone appears eyeing Ovi, and before we could realize who it was, the movie shuts, and it turns out that it was none other than Tyler Rake.
In an interview with a news agency, Hargrave also said that before filming the movie's final scene, they tested different endings as different people wanted different endings, with one where Tyler Rake survives. The other where he dies, so they felt to keep climax on an ambiguous note and keep the audiences in ambiguity.
When is Extraction 2 Coming?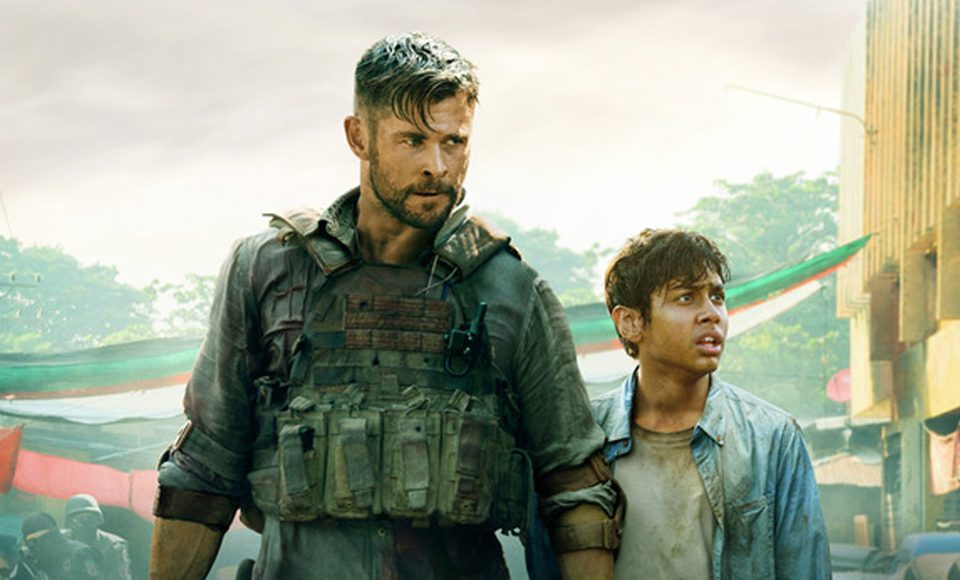 However, there isn't an official release date for the movie, but yes, the sequel is happening, and Deadline also confirmed that the talks over the sequel are going. However, Deadline also reported that such negotiations "won't be made by Netflix until the script is ready."
Though if we go with the speculations regarding the official release, then Extraction 2 is likely to release by mid of 2022. So, the sequel to Extraction is underway, and until then, we can wait and stay tuned to its latest updates.
What Can We Expect This Time? 
Extraction has a loose ending which makes it bendable enough for a sequel to come up with. As audiences themselves were left baffled with Tyler Rake, there is a big possibility that the story restarts with Tyler Rake recruited for a new mission, or perhaps it may continue with the Tyler safekeeping Ovi with a different storyline.
Hargrave, in an interview with a news agency, also gave a cryptic statement saying that if one loves Tyler Rake and also Chris Hemsworth, then there isn't any way that you cannot kill, and that is Tyler Rake standing there watching you, almost pointing that it was perhaps Tyler Rake only who was looking at Ovi leaving a post-credit ending to the film.
Shall we See Chris Hemsworth in the Sequel?
Can we imagine Extraction 2 without Chris Hemsworth? Probably not, isn't it? So here is the news to cheer us up as a story from Deadline affirmed that Hemsworth would return to the sequel of the action-packed flick.
Presently Extraction is available on Netflix, and we still have a long way to go for Extraction 2; and till then, we can wait patiently for all our endless puzzling questions to be answered. Till then, stay tuned to us for all the latest updates.