If the attractive cast makes you excited for this movie, you might need to rethink your priorities. Imagine winning a ticket to a luxury resort, detached from the rest of the world, where you finally get to take a peaceful hiatus from your stressful life. Now, imagine that the host of the resort decides to grant your secret wish. That pretty much describes the never been done before premise for Blumhouse's Fantasy Island.
Based on the television show of the same name that ran from 1977-1984, Fantasy Island is a remake by the renowned producer of "Paranormal Activity" and "The Purge" Jason Blum and director of "Kick-Ass 2" and "Truth or Dare" Jeff Wadlow. Audiences were assuredly stunned when the movie was characterized as "horror" instead of the original tv show's comedy-drama title. Blumhouse would be the perfect selection for a distinctive horror movie film this one because of its long history of impressive (and terrifying) installments in the genre, as mentioned earlier.
The Plot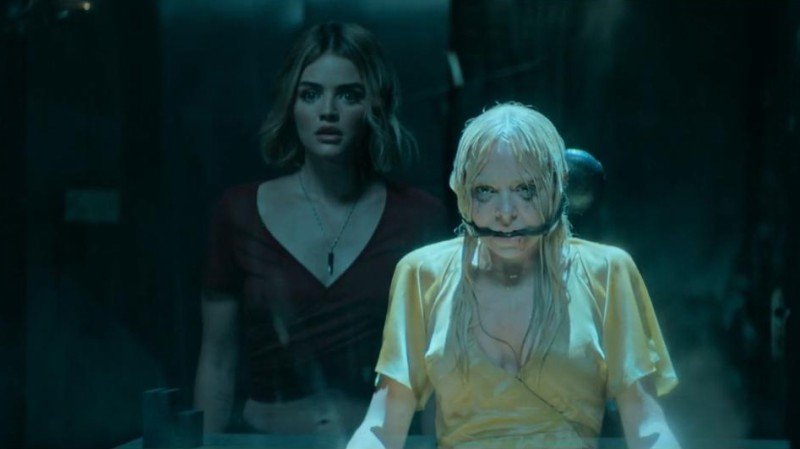 The story begins with a seemingly delightful journey to a mysterious resort on a remote island via plane when the selected winners for the trip meet their host. Here, they meet with the bizarre Mr. Roarke, a rich modern-day genie who announces that the guests will have a chance to fulfill their greatest fantasy. However, he further elaborates that there are some rules to adhere to:
1. Each person only gets to pick one fantasy to fulfill.
2. Guests must see every ordeal through its conclusion. In the words of Roarke, follow the rules, and the fantasy will be "as real as you make it" because, in this idyllic paradise, anything and everything is possible.
The second rule is what leads to our characters' situations turning dangerous and, later, deadly. The group of guests has to figure out a way to escape the island harmlessly.
The cast is led by Lucy Hale, who plays Melanie, and her fantasy is taking revenge on her irksome high school bully. Maggie Q plays Gwen, who wishes to change a major life decision of refusing marriage to her ex-boyfriend. Austin Stowell takes on the role of former cop Patrick who wants to follow in his father's footsteps and become a cop. Ryan Hansen and Jimmy O Yang masterfully execute the roles of brothers JD and Brax, who harbor the simple desire of living a fun, party life.
Is it Worth Watching?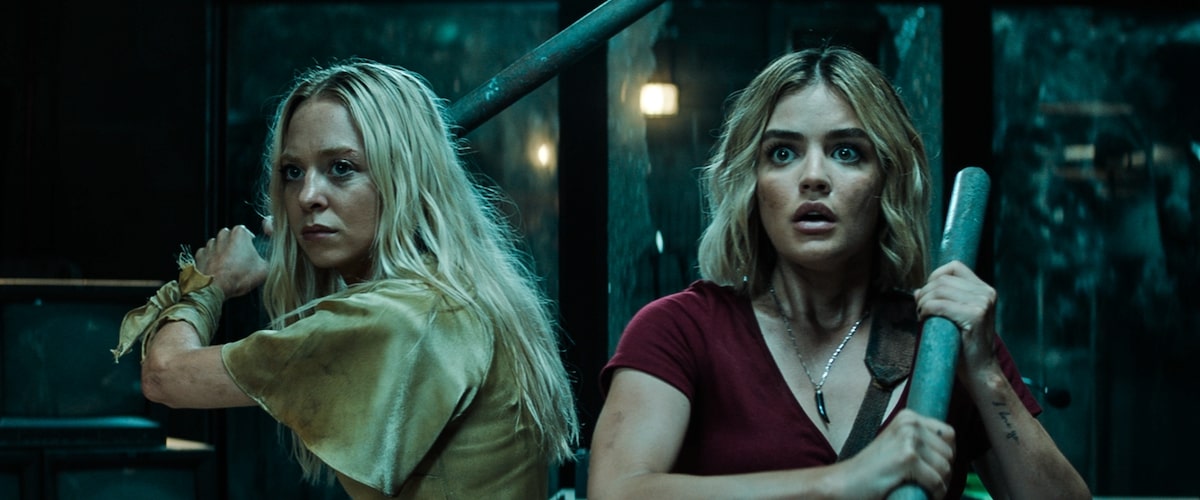 To turn an old drama tv show into a thriller-horror film is indeed a very interesting idea, but the execution is where it goes downhill. If only one word could be used to describe it, we would use "forgettable." It seems as if the plot has been forcefully layered to incorporate multiple storylines, leading us to believe the film is unnecessarily overdone. It's like a difficult knot you can't unravel because it has been looped way too many times.
Even if you manage to sit through the movie after the initial 15 minutes hoping for a crazy twist, only a lazy one comes your way. Moreover, there is no reason to categorize the movie as "horror" since there are hardly any, except a few zombies and a light torture scene. It comes across like a careless assignment where the writers started candid but decided to kill people just to add something to the otherwise bland plot.
However, if you can start the movie with zero expectations, an open mind and, Fantasy Island might just be the fun 'meh' flick you need today!