Life of a Celebrity seems Easier, Full of Luxury, Partying Daily, but the price of maintaining stardom is what costs life for someone. We only see the outer surface of the substrate but what's inside it is just as shocking as the fact of breaking Water into Hydrogen and Oxygen.
Celebrity not only costs everything to make a movie or a series work but has to deal with the Trauma of the Flop Shows, Rivalry amongst other colleagues, Maintaining the Lifestyle, and forever in the middle of the crisis. Age-old adage fits correctly, as it is said, "Never Judge a Book by its Cover" because you might be speculating about a thing that never exists.
"Forever Rich" is just like a Reality Check, and it's focused on the Life of a Celebrity. I believe it's not an everyday matter of tolerating paparazzi; giving interviews, being famous, acting famous all day long is hectic. The cherry on the Cake becomes when the Public tends to make a big deal out of every small instance of your life.
If you Fart, there's news, If you Burp, there's news, If you fall from the stairs, there's news, which totally gets hectic because you've to answer all those silly assumptions and questions. Created, Written, and Directed by Shady El-Hamus, Forever Rich shows the inevitable Reality of Every Celebrity.
Jonas Smulders, Yootha Wong-Loi-Sing, Hadewych Minis, Daniel Kolf, and Sinem Kavus in their lead roles, the Movie has a Running time of 1 and half hours.
Should You Stream it or Skip it?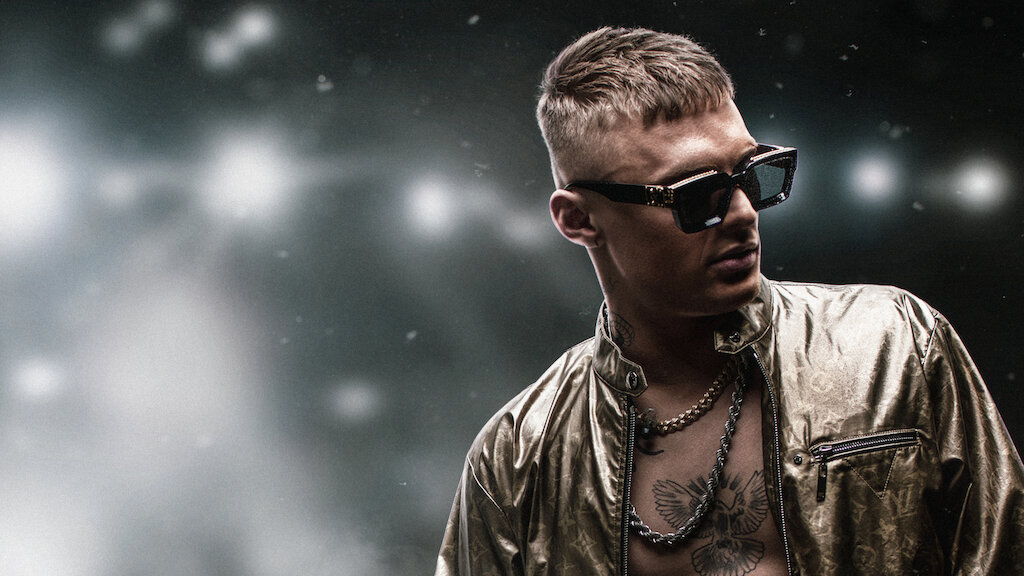 The movie focuses on the protagonist "Rich," who's a self-made star, a renowned Rapper of that Generation. The Movie starts with a video made by Rich's mother where Rich tells his ardent desire to score highs in his life by becoming a millionaire and having money, fame, and success, which stays lifelong. Rich went from Rags to Riches, a small-town boy who in the present-day signs contracts with big brands and labels.
Everything goes right. Rich is leading a luxurious rich life, traveling all around the world with his love of life, clubbing, and basically living life to the fullest. But all of a sudden, hell breaks all loose on him when he gets trolled over social media on a video; hate comments arrive at the doors of Rich, he loses all the deals on upcoming projects with Big Labels.
Agitated and Angered, Rich gets frustrated and seeks vengeance, abducts a teenage boy, and starts threatening him. Rich even puts the Teenage Boy's friends' life at stake. However, the outcome of all this was even more miserable. The Hate Comments didn't stop, the trolls didn't put a full stop to their activities, and finally, that happened, which Rich couldn't have dreamt of.
One of his inappropriately filmed videos went viral where it is shown Rich having an illicit relationship with another woman and is seen consummating her while Rich's wife is pregnant. On that day, Rich lost all his hard-earned fame and lost the trust and respect of his wife. He was all alone and depressed. In the Present Day, it is shown, Rich, rethinking his decision to abduct that boy.
Our Final Call 
"Forever Rich" not only makes us realize to think twice before we act principle but also teaches us not to break the Trust of our loved ones. Seeking Revenge isn't the last resort to everything, but yes, it can be the last resort for ending a happy life."Pain is Temporary; Glory is Forever unless maintained." If Fame and Glory aren't maintained with good deeds and dignity, it's like dry sand; the harder we hold, the faster it goes. You all definitely go and STREAM IT. Worth Watching.