The Thai romance drama, Friendzone, is available for viewers on the streaming giant Netflix. Originally released on February 11, 2019, the movie explores the budding romance between two longtime friends. The movie is directed by ChayanopBoonprakob and has a runtime of 118 minutes. The rom-com gives a refreshing flavor to the age-old friendzone concept, which borderlines friends' transformation into lovers. Friendzone movie has an IMDb rating of 7.2/10.
Watching this Thai rom-com may give you a feeling of being in this zone. You will definitely surrender yourself to the charms of this movie, despite the fact that it is exploring the much clique and cliché genre. If you plan to watch this movie, you can look into the following details.
Who is in the Cast of Friendzone?
In the lead role of Gink and Palm, the movie stars Pimchanok Luevisadpaibul and Naphat Siangsomboon, respectively. It also stars Jason Young as Ted. The other cast members include Nutthasit Kotimanuswanich and Benjamin Joseph Varney. The various singers that the movie stars are Joyce Chu, Chi Pu, MengJia, Phyu Phyu Kyaw Thein, Palmy, Claudia Barretto, NamfonIndee, and Kelly Cheung.
Plotline Without Spoilers
It has been 10 years since Palm has been in friendzone, with his long-time best friend and love interest, Gink. Ever since high school, Palm has proclaimed his feelings for Gink, only to get rejected by her. She thinks that their friendship is enough for them, which grows stronger with each passing year getting them close together. Gink tells him off when Palm breaks off his relationship with his girlfriends.
And, when Gink gets on an ugly fight with her boyfriend, Palm gives it no thought about her country, and using his flight attendant perks, he comes to her in no time on receiving a call from Gink. Gink has Palm at her beck and call, and she loves it, but deep down, various insecurities hunt her down. A light-hearted film that is emotionally touching and has various upbeat, laughter-inducing moments, the movie will have its immediate charm on you. Stream it to know how does Palm's unrequited love span out.
Is Friendzone (2019) Worth Watching?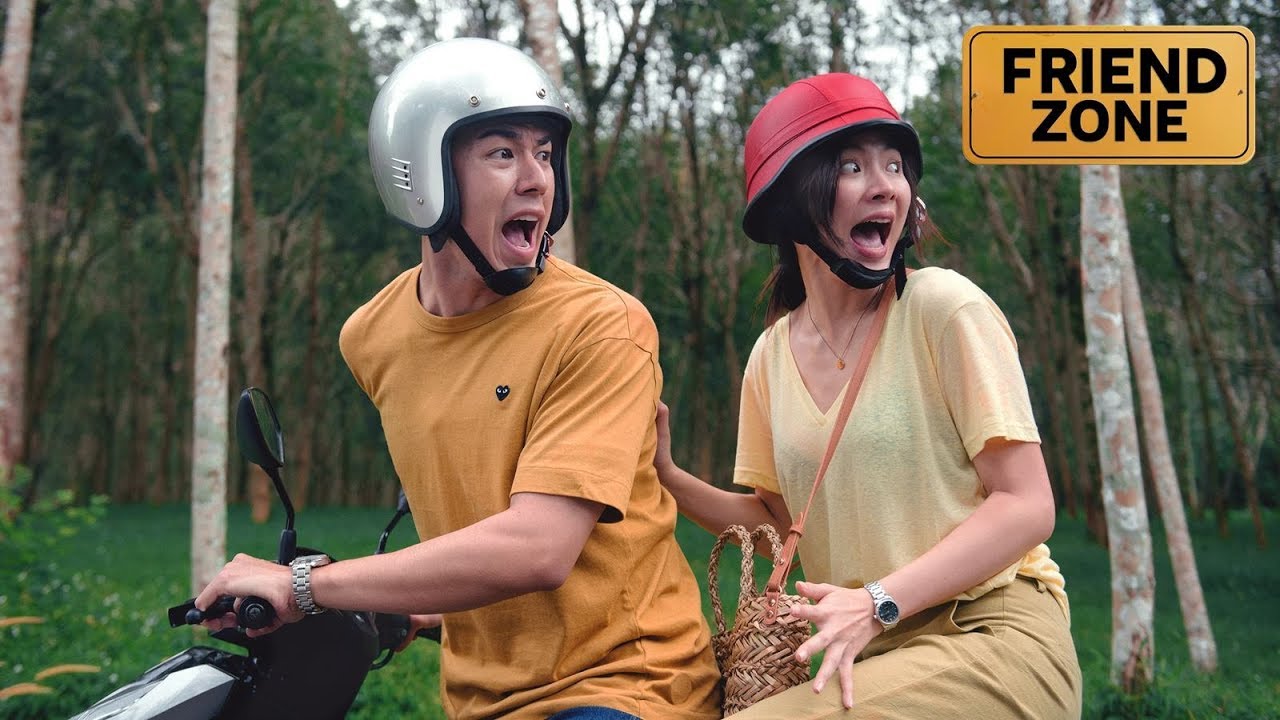 You may be skeptical about watching a rom-com movie, fearing it may not strike the right chord. But keep your fears aside, as the movie is heartwarming and explores charismatic chemistry, which will rock your screen from start to end. It has a good dose of comedy to keep things lightweight. Besides the charming actors, a witty yet straightforward premise and the side characters make the movie more endearing. The scenic beauty in the movie is yet another compelling factor to keep you hooked.
It has been filmed in various countries, adding to its exotic touch. Even though Friendzone has a hint of predictability, as it is yet another addition to the charted waters of commercially calculated rom-com, the wit, humor, characters, and feelings it evokes make it a fascinating watch. The movie will take you to places like Thailand, Hong Kong, Malaysia, and more. You can subscribe to the streaming platform Netflix to stream the 2019 Thai rom-com movie, Friendzone.