Who doesn't love a death-defying battle between the biggest creatures in the history of cinema to exist. Commentary and direction by Adam Wingard and cinematography by Ben Seresin, Godzilla vs. Kong, is one of the biggest hits during the pandemic. The movie has been well received by critics and viewers alike, a mere feat in itself.
The fourth film in the Legendary Monsterverse, Godzilla vs. Kong, features a lot of CGI smashing, smashing battleships, smashing skyscrapers, smashing bicycles that get stuck in your fur; oh, and did I mention smashing each other? Here's the catch though, Godzilla has been painted as humanity's friend and savior in the two previous movies, but Wingard decided to do just the opposite. The character he's fighting with, Kong, is considered humanity's friend too. This is why a versus between Kong and Godzilla would be very interesting and appealing to the audience. After all, One Must Fall!
Worth Watching?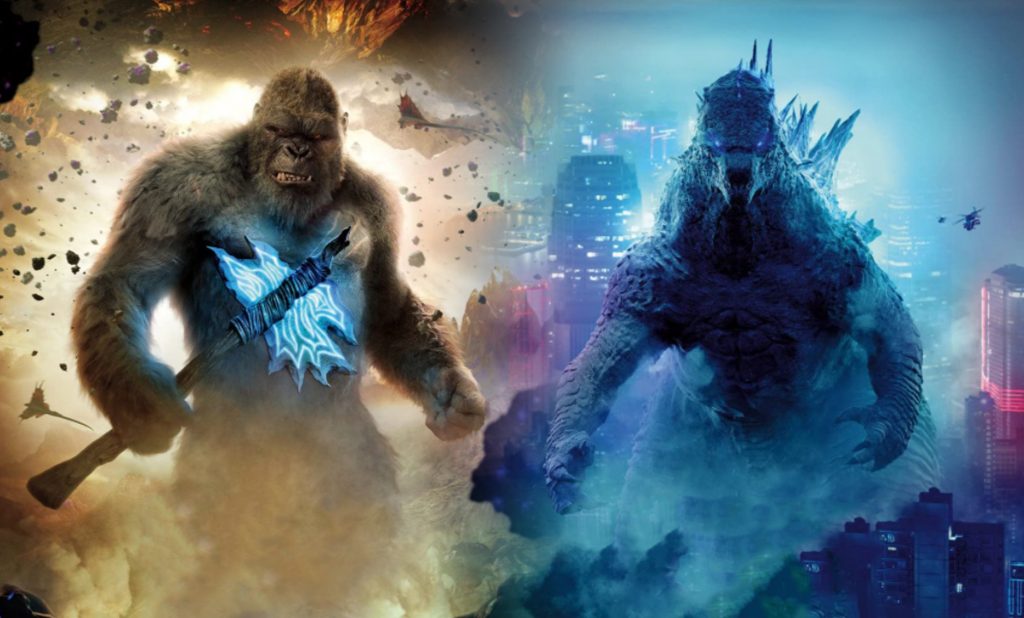 For those of you that couldn't watch the epic battle on the big widescreen in March 2021, fear not! You can now stream it on Amazon Prime Video whenever you want.
The movie begins with Kong and his human guardians journeying across the planet to find his true home. Meanwhile, Godzilla is set out to destroy everything in its path and instate himself as the alpha titan. But, unfortunately, Alex Cybernetics, an evil corporation, are cooking up a devious plan to destroy both creatures and put humans at the top of the food chain, thus recapturing the planet as their own.
Our Verdict: Stream It!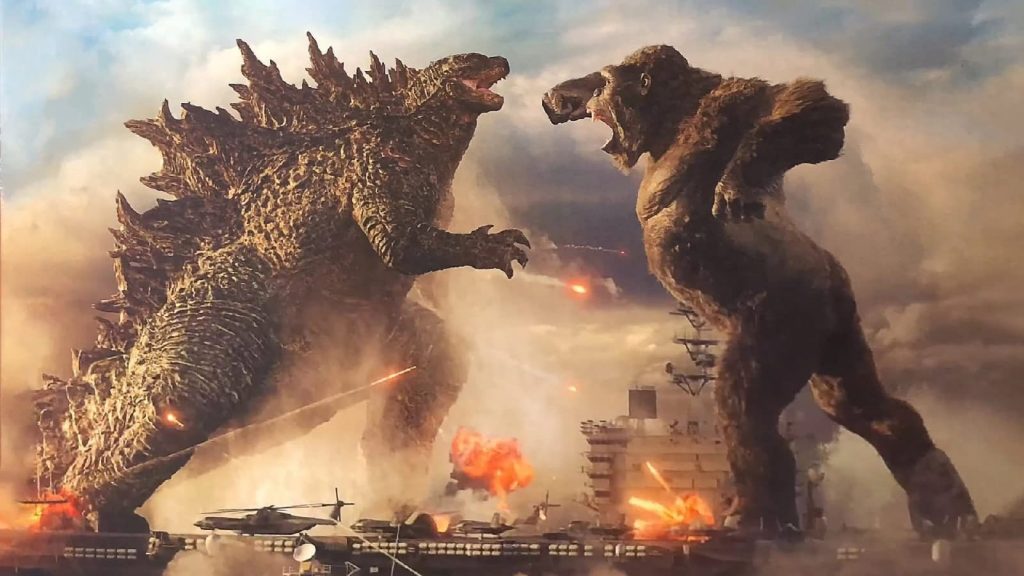 Not only are the action sequences once in a lifetime praiseworthy, but also the CGI graphics are impeccable and don't feel fake anytime in the film. The behemoth monsters genuinely appear larger than life. In addition, King Kong is given a much complex storyline and is better connected emotionally to the human counterparts. Unlike most monster-verse films that rely on humans to provide a strong base.
In Godzilla vs. Kong, the monsters themselves have enough impact and depth for the humans to side characters. However, when the end fight between Kong and Godzilla takes place to decide who the King Of The Monsters is, you're going to get your money's worth. It features a very talented cast, including Alexander Skarsgard as Dr. Nathan Lind, Millie Bobby Brown as Madison Russell, Brian Tyree Henry as Bernie Hayes, Rebecca Hall as Dr. Ilene Andrews, and Kyle Chandler as Dr. Mark Russell. Director Adam Wingard and Writers Eric Pearson and Max Borenstein have also given it their all, which is why two highly renowned classics were merged. Fans of both franchises received a satisfactory response.
The music composer for Batman v Superman: Dawn of Justice, Inception, The Dark Knight Rises, Deadpool, etc., has also worked on GVK, thus making the perfect soundtrack with rumblings, pumping bass, synth-wave styled, and 70s styled music all meshed up in one beautifully made movie. The camerawork by Ben Seresin also plays a huge part in the beloved movie, and he carefully picks the proper perspectives and angles to give the film a volatile feel. At the same time, a blue-orange tint is depicted throughout the entire duration.
And most importantly, watch Godzilla vs. Kong know who the alpha titan and the King Of The Monsters is!