Season two of the hit HBO series Euphoria has just wrapped up, and we have so much to say and more we want to know!
What happens to Fez? Where does Maddy go next, are Nate Jacobs and Cassie done? And what about Rue or Lexi? Where will Jules find herself next? These questions keep us up at night- and we're sure they're plaguing you too. Season three isn't anywhere to be seen shortly.
So what do we do with all this angst and intrigue? We draw up a list of 25 shows, like Euphoria, to keep our heart's content till the HBO Max show finds us again.
25. Atypical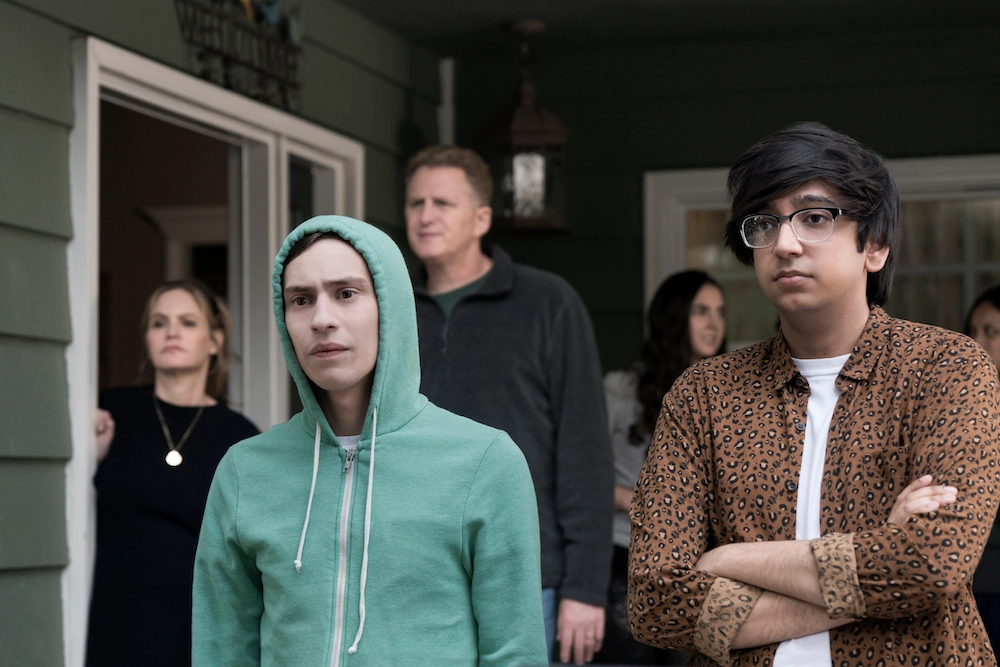 DIRECTOR: Robia Rashid
WRITER: Multiple
CAST: Jennifer Jason Leigh, Keir Gilchrist, Amy Okuda
IMDB RATING – 8.3/10
ROTTEN TOMATOES RATING: 87%
STREAMING PLATFORMS: Netflix
This touching comedy tells the story of Sam, an autistic adolescent who has decided he is ready for love. Sam must be more independent to start dating and find his perfect romance, as his family is trying to figure out what it means to be "normal," or as the show puts it, "typical."
This show has the sharp writing Euphoria is acclaimed for and the sensitivity season one was hailed for. With heartbreak, mental illness, and the next generation's struggle to find themselves dealt with immense tenderness, Atypical is a great little series.
24. Sharp Objects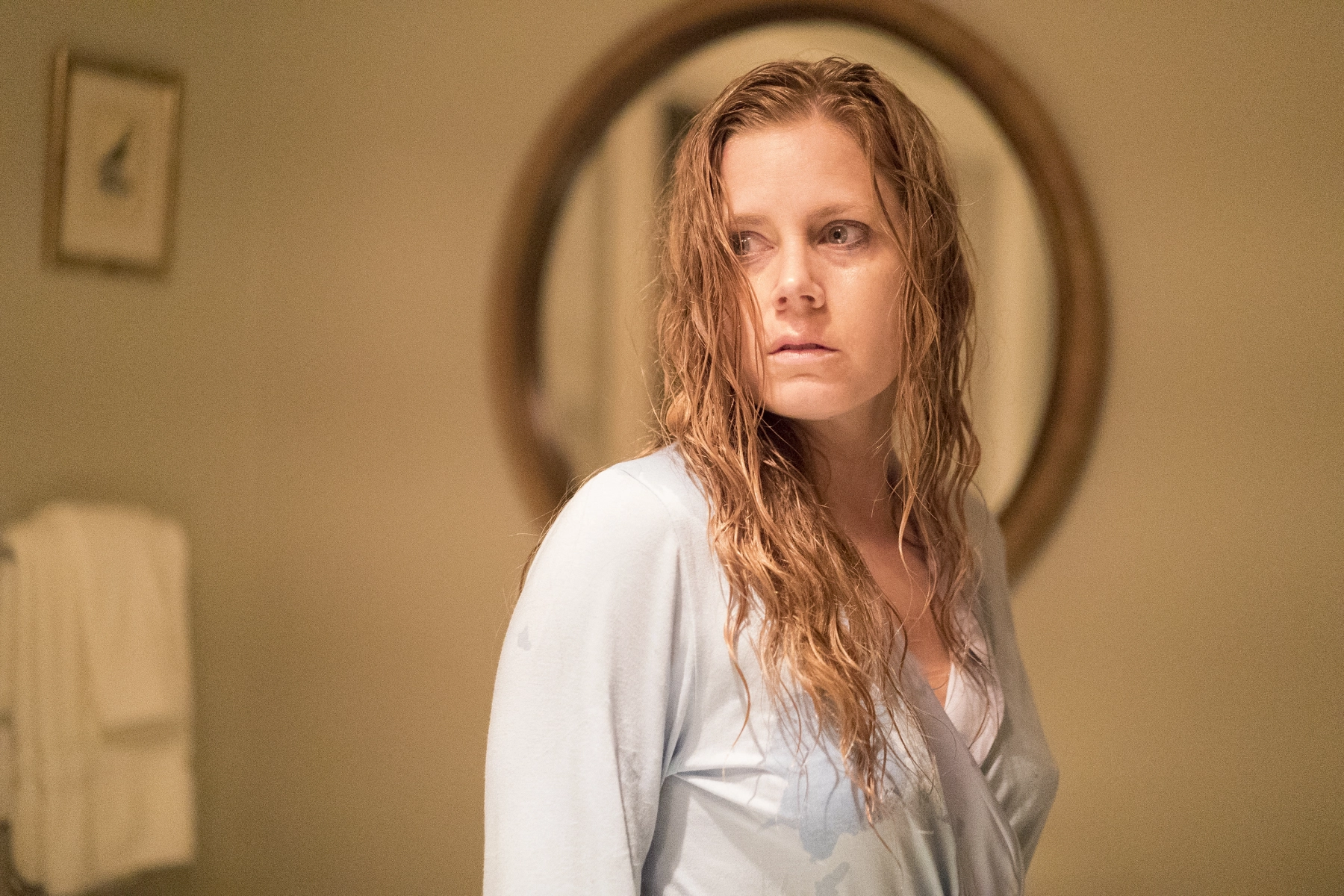 DIRECTOR : Jean-Marc Vallée
WRITER: Multiple
CAST: Amy Adams, Patricia Clarkson, Chris Messina, Eliza Scanlen
IMDB RATING – 8.1/10
ROTTEN TOMATOES RATING: 92%
STREAMING PLATFORMS: Hotstar+
Camille Preaker returns to her small hometown to investigate a rather intriguing crime. Two young women have gone missing; one was discovered dead and thought murdered. Camille reunites with a family she has long left behind while she looks for clues, which brings back horrific childhood memories, including the death of her younger sister.
This series taps into the darker sides of teenagers as they deal with love and loss and showcases a similar struggle within each self that makes up the story.
23. The End of The F-ing World
DIRECTOR: Jonathan Entwistle
WRITER: Lucy Tcherniak; Lucy Forbes; Destiny Ekaragha
CAST: Alex Lawther, Jessica Barden
IMDB RATING – 8.1/10
ROTTEN TOMATOES RATING: 94%
STREAMING PLATFORMS: Netflix
The 17-year-old boy James believes he is a psychopath and begins an unusual journey with a lost Alyssa in search of her father, leading to a sequence of mishaps. As the series goes on, we can't help but find ourselves on the fence about the unique relationship that forms between the two.
The rest, you'll have to find out by watching!
22. Baby
DIRECTOR : Andrea De Sica, Anna Negri
WRITER: Isabella Aguilar; Giacomo Durzi
CAST: Benedetta Porcaroli, Alice Pagani
IMDB RATING – 6.8/10
ROTTEN TOMATOES RATING: 80%
STREAMING PLATFORMS: Netflix
Baby is a Netflix original Italian teen drama series. It is partially based on the 2014 incident of two high school girls in Rome caught up in an underage prostitution network. This young cast skillfully executes complex topics such as sexual assault and the crushing realities of big dreams. We couldn't hold in our tears at times!
The overall tone of this show is darker than Euphoria, but we will think audiences will like to watch it.
21. Alrawabi School For Girls
DIRECTOR: Tima Shomeli
WRITER: Tima Shomeli
CAST: Andria Tayeh, Rakeen Sa'ad
IMDB RATING – 7.2/10
ROTTEN TOMATOES RATING: 94%
STREAMING PLATFORMS: Netflix
Mariam, a young teenage girl, has a quiet and regulated life, spending most of her time with her best friend. On the other hand, the pupils of AlRawabi School for Girls are continuously bullied by a trio of elite students.
Similar to Euphoria's approach to flawed and struggling teenage characters, the Jordanian show is a visually beautiful dive into teenage problems often dismissed and overlooked.
20. Ragnarok
DIRECTOR: Adam Price
WRITER: Multiple
CAST: David Stakston, Magneas Magne, Jonas Strand Gravli
IMDB RATING – 7.4/10
ROTTEN TOMATOES RATING: 70%
STREAMING PLATFORMS: Netflix
Unless someone intervenes in time, a small Norwegian village experiencing warm winters and torrential downpours appears on the verge of another Ragnarok. Sounds very different to Euphoria, right? Well, it is, and it isn't.
On one end, the premise of this Norwegian series, the setting is entirely different from the glamourously devastating sets of Euphoria; teenagers worldwide are united by their struggles to find their place while handling external troubles that take over their lives.
19. Riverdale
DIRECTOR : Roberto Aguirre-Sacassa
WRITER: Multiple
CAST: KJ Apa, Lili Reinhart, Cole Sprouse, Camilla Mendes
IMDB RATING – 6.7/10
ROTTEN TOMATOES RATING: 80%
STREAMING PLATFORMS: Netflix
Does this show even need an introduction? While certain things about Riverdale left us asking what the makers were thinking, at its core, Riverdale is also a show about teenagers as they shift between appearances and who they are within a world.
Archie, Betty, Jughead, and Veronica deal with teenage love, longing, and sexuality in a fictional town plagued by supernatural events and bloodthirsty villains. Similar to Euphoria, the many seasons of Riverdale maintain the main characters while dealing with different plotlines and events in each new season.
18. My Mad Fat Diary
DIRECTOR: Tim Kirkby
WRITER: Tom Bidwell, Laura Neal, George Kay
CAST: Sharon Rooney, Nico Mirallegro
IMDB RATING – 8.4/10
ROTTEN TOMATOES RATING: 96%
STREAMING PLATFORMS: Netflix
Rae, a 16-year-old passionate about life and a romantic at heart, battles body image and mental health challenges. After spending four months in a psychiatric hospital, she is eager to find love, but she thinks she is too big for the world at 16 stone.
Like Euphoria's continuous shift between effective relationships and heart-wrenching turns, My Mad Fat Diary is a beautiful exploration of high school students who cope with their changing bodies and minds. Life is hard, but it is also fun and sweet. Rae's story captures
17. Cruel Summer
DIRECTOR: Bert V. Royal
WRITER: Bert V. Royal
CAST: Olivia Holt, Chiara Aurelia, Froy Gutierrez
IMDB RATING – 7.4/10
ROTTEN TOMATOES RATING: 94%
STREAMING PLATFORMS: Hulu
The series follows two teenage girls: the famous Kate Wallis, who mysteriously vanishes one day, and Jeanette Turner, an awkward misfit, who appears to take over her life. Intriguing and well executed, the show is a masterful attempt at covering teens as they deal with tumultuous high school life.
One feels that this show is a darker what-if version of some Euphoria characters. Which ones? You'll have to watch and find out.
16. Pretty Little Liars
DIRECTOR: Norman Buckley
WRITER: Multiple
CAST: Lucy Hale, Shay Mitchell, Ashley Benson, Sasha Pieterse
IMDB RATING – 7.4/10
ROTTEN TOMATOES RATING: 81%
STREAMING PLATFORMS: Netflix
Another show, like Euphoria, has now achieved cult status. Euphoria takes after PLL, perhaps in its dark characters who try to maintain the semblance of everyday life as high schoolers.
Like Euphoria Season Two, the show explores abusive relationships and their effects on struggling teens.
Rosewood High is ruled by five girls at the center of all the drama. Things go haywire when Alison DiLaurentis, the queen bee, disappears without a trace or explanation. The estranged girlfriends reconvene a year after her disappearance, unaware of what happened to their best friend.
15. Everything Sucks
DIRECTOR : Daniel Arauz
WRITER: Multiple
CAST: Peyton Kennedy, Sydney Sweeney, Elijah Stevenson
IMDB RATING – 7.5/10
ROTTEN TOMATOES RATING: 72%
STREAMING PLATFORMS: Netflix
This might be a more light-hearted alternative if you're not looking for shows as dark and devastating as the last few.
Everything Sucks, like Euphoria, dives headfirst into the shallow waters of social status and high school drama, a world that begins and ends with friend group gossip. New friends find each other as characters attempt to build themselves social lives, and much like Euphoria season one, we see characters falter and fight through the world.
However, the best treat for a Euphoria fan is the presence of a young woman called Sydney Sweeney, who is deeply loved in her portrayal of the much-hated Cassie. A complicated relationship we all love revisiting, don't you agree? Watch, and let us know!
14. Trinkets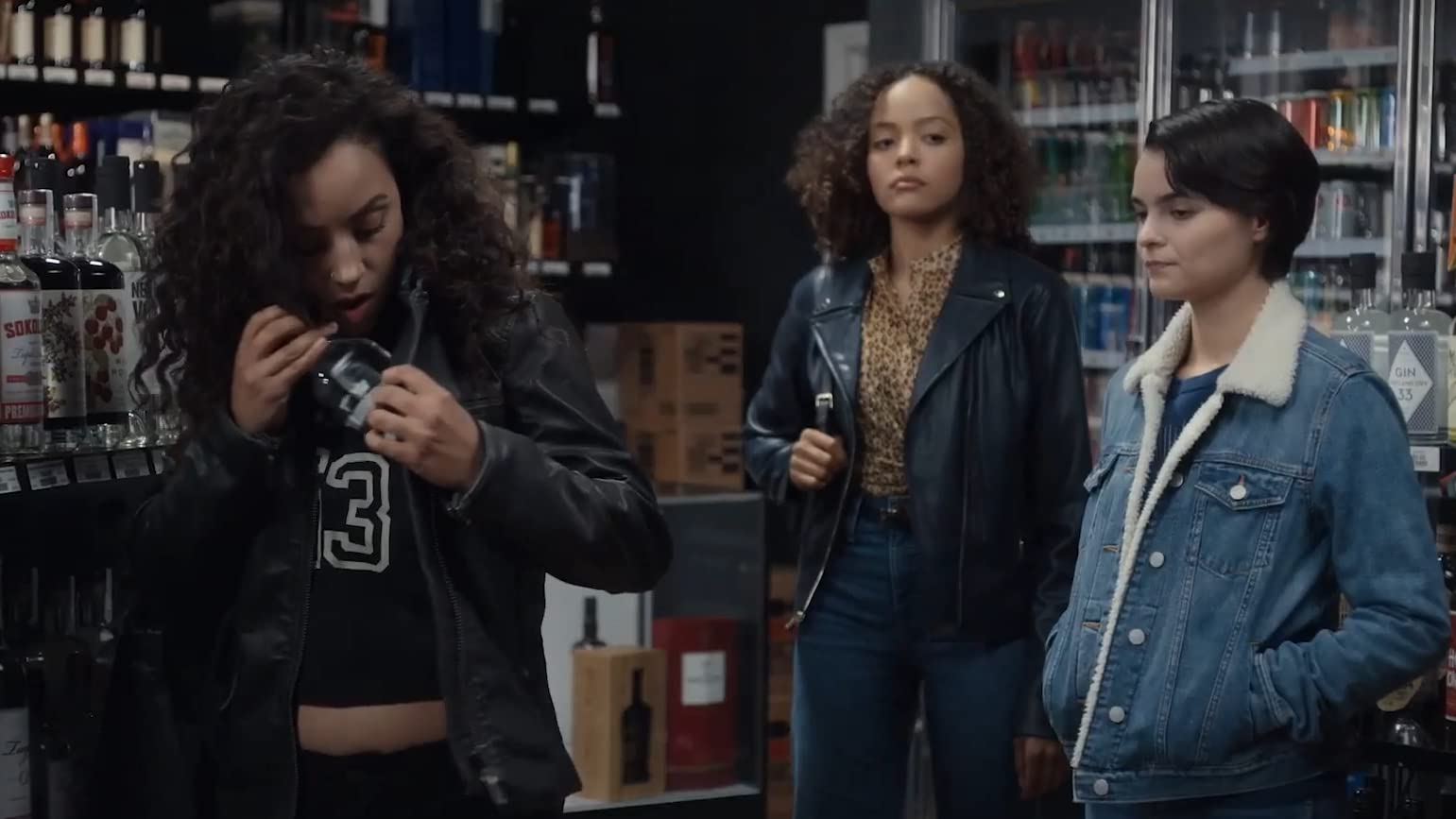 DIRECTOR: Multiple
WRITER: Multiple
CAST: Kiana Madeira, Brianna Hildebrand, Brandon Butler
IMDB RATING – 7/10
ROTTEN TOMATOES RATING: 60%
STREAMING PLATFORMS: Netflix
A heartbroken teen forms an unexpected bond with two students at her new high school when they all end up in the same Shoplifters Anonymous meeting. Personalities develop, drama ensues, and a friend group forms and breaks.
We recommend it!
13. Ginny And Georgia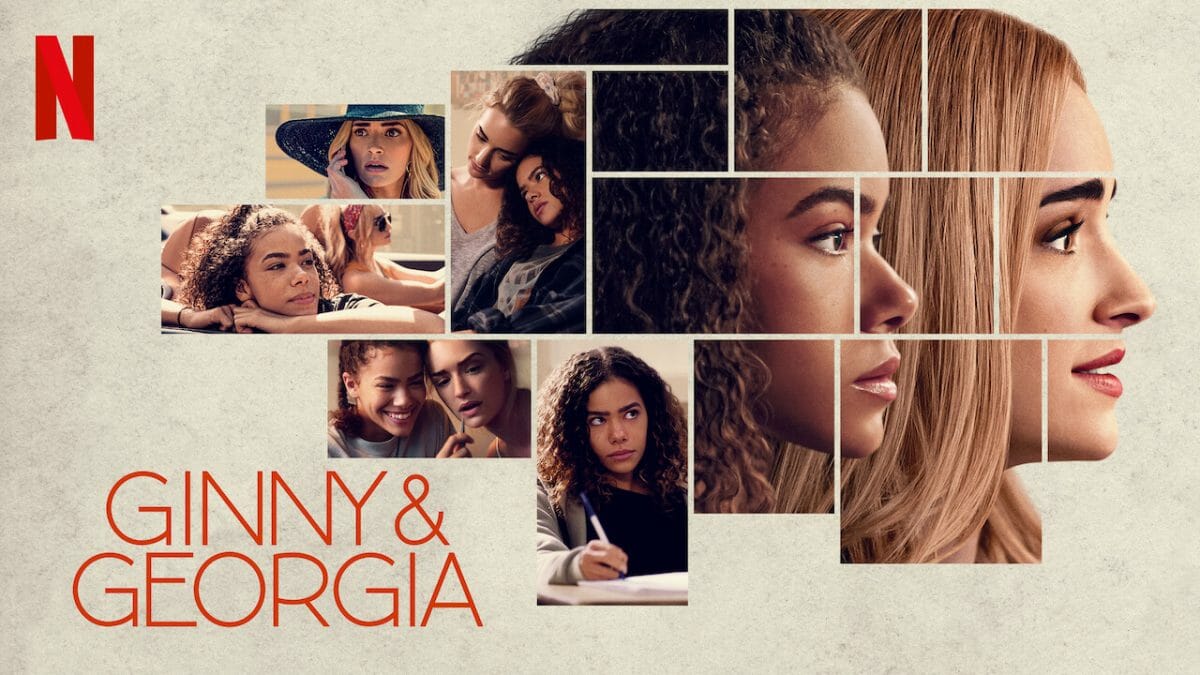 DIRECTOR: Anya Adams
WRITER: Multiple
CAST: Antonia Gentry, Brianne Howey
IMDB RATING – 7.4/10
ROTTEN TOMATOES RATING: 68%
STREAMING PLATFORMS: Netflix
While Ginny And Georgia don't exactly classify as a teen drama, it still spends a lot of time at a high school, dealing with trauma, mental health, substance abuse, loss, and forbidden infatuations. The younger characters tackle school, sex lives, and breaking hearts as a sinister plot held together by lies and deception unfolds.
Unlike Euphoria, the main focus of Ginny and Georgia isn't on teenagers but is also a masterful exploration of the self and society while being thoroughly entertaining and brilliantly refreshing.
It is a pretty next-generation take on a thriller if we can call it that. You need to watch it now!
12. Rebelde
DIRECTOR: Santiago Limon
WRITER: Multiple
CAST: Azul Guaita, Sergio Mori, Giovinna Grigio
IMDB RATING – 6.2/10
ROTTEN TOMATOES RATING: 97%
STREAMING PLATFORMS: Netflix
This had to find we mentioned in a list of shows like Euphoria.
Rebelde takes us to the Elite Way School, a prestigious private boarding school on the outskirts of Mexico City. In the very luxe high school, six adolescent students(played by a skilled ensemble cast) form a band– while they deal with the trials of a modern world to which they must adjust.
You can't help but root for these unlikely heroes!
11. We Are Who We Are
DIRECTOR : Luca Guadagnino
WRITER: Multiple
CAST: Jack Dylan Grazer, Beatrice Barichella. Tom Mercier
IMDB RATING – 7.2/10
ROTTEN TOMATOES RATING: 90%
STREAMING PLATFORMS: Amazon Prime Video
Euphoria is often hailed for its sensitive but powerful dealing with teenage identities, eating disorders, and sexualities. The name of this teen drama should be enough to give you an idea why it's made the list.
The drama series follows two American teens as they discover their true identities while living on a military post in the Italian beach town of Chioggia. It follows them as they grow up and lose themselves in the chaos of teenage and the real world. What then?
Well, you must watch the series to find out!
10. The Society
DIRECTOR: Christopher Keyser
WRITER: Anna Fishko
CAST: Kristine Froseth, Alex Fitzalan, Toby Wallace
IMDB RATING – 7/10
ROTTEN TOMATOES RATING: 86%
STREAMING PLATFORMS: Netflix
I just watched Euphoria and struggling to decide what the next show you binge should be. Our top ten list of shows like Euphoria has got you covered.
A storm forces busloads of Connecticut high school students to come home after a prolonged camping excursion. In this modern twist on "Lord of the Flies," the kids return to find that all the grownups have vanished. At first, their sudden independence is exciting, but things don't take long to go south.
9. Grand Army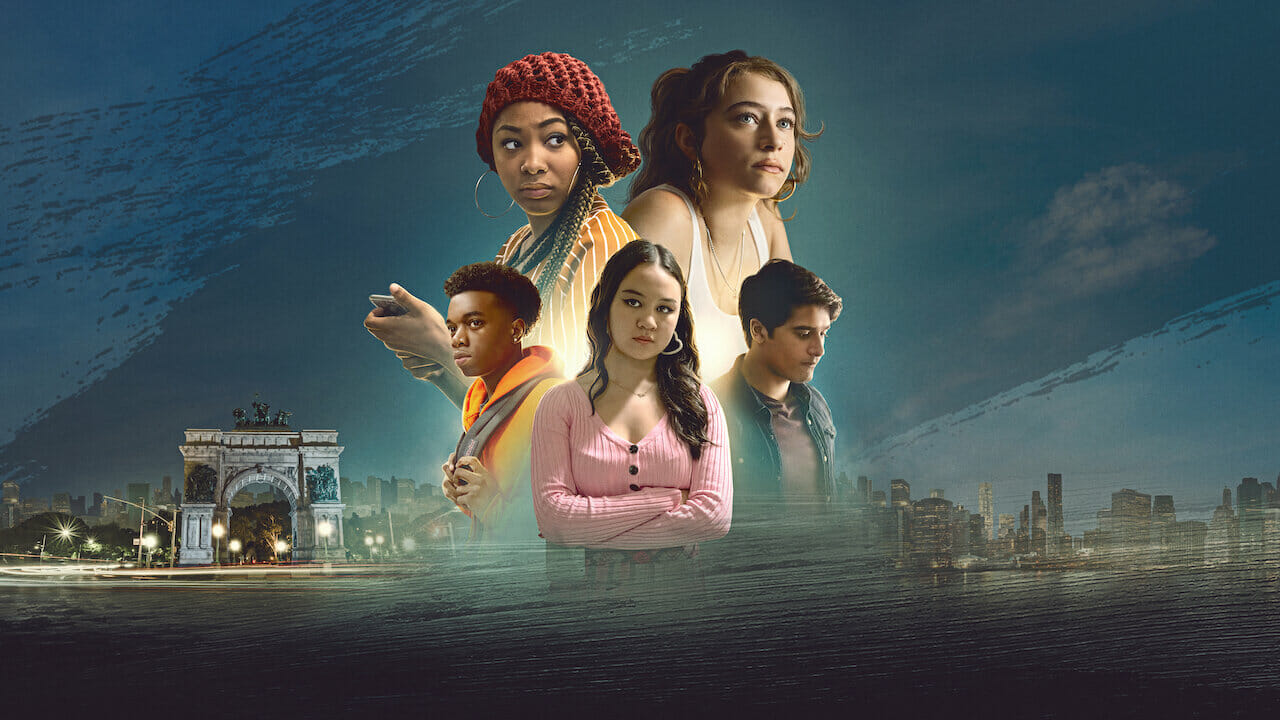 DIRECTOR: Katie Cappiello
WRITER: Randy McKinnon
CAST: Odessa A'zion, Amalia Yoo, Amir Bageria
IMDB RATING – 7.4/10
ROTTEN TOMATOES RATING: 67%
STREAMING PLATFORMS: Netflix
While Grand Army certainly is controversial and sensational, it is also beautifully crafted and excellently enacted.
Rape culture, racism, sexual identity, bullying, violence, and terrorism are some of the issues that the students of Brooklyn's Grand Army High School face, and the show tackle this head-on.
This is not just a one-season-long teen drama but also beautiful social commentary, just like Euphoria.
8. Freaks and Geeks
DIRECTOR: Paul Feig
WRITER: Multiple
CAST: John Francis Daley, Linda Cardellini, Martin Starr
IMDB RATING – 8.8/10
ROTTEN TOMATOES RATING: 100%
STREAMING PLATFORMS: Amazon Prime Video
A misfit high-school teen, Sam, and his friends are likely destined to become new media millionaires as they grow up in the 1980s, but now, they're freaks and geeks at school, where girls are taller and bully terrifying.
Freaks and Geeks is one season long, fun and emotional, sweet and erratic. This group of friends is bound to tug at our tear glands and remind us of our ancient school days.
7. Elite
DIRECTOR : Silvia Quer
WRITER: Multiple
CAST: Itzan Escamilla, María Pedraza, Miguel Herrán
IMDB RATING – 7.4/10
ROTTEN TOMATOES RATING: 97%
STREAMING PLATFORMS: Netflix
This is a Spanish tv show like Euphoria that covers the struggles of a young age better than most.
Three working-class high schoolers join a prestigious private school in Spain, and their continual clash with the wealthier kids culminates in a murder. Dreams of a new life clash with reality. Intriguing?
6. My So-Called Life
DIRECTOR : Winnie Holzman
WRITER: Winnie Holzman
CAST: Claire Danes, Devon Odessa
IMDB RATING – 8.4/10
ROTTEN TOMATOES RATING: 95%
STREAMING PLATFORMS: Hulu
My So-Called Life's main character Angela is a high school student constantly torn between boyfriends, friendships, drug use, and sex.
Teens, and their complicated relationships with the world, are at the forefront. With how the second season of Euphoria ended, you must be craving more of just that!
5.Genera+ion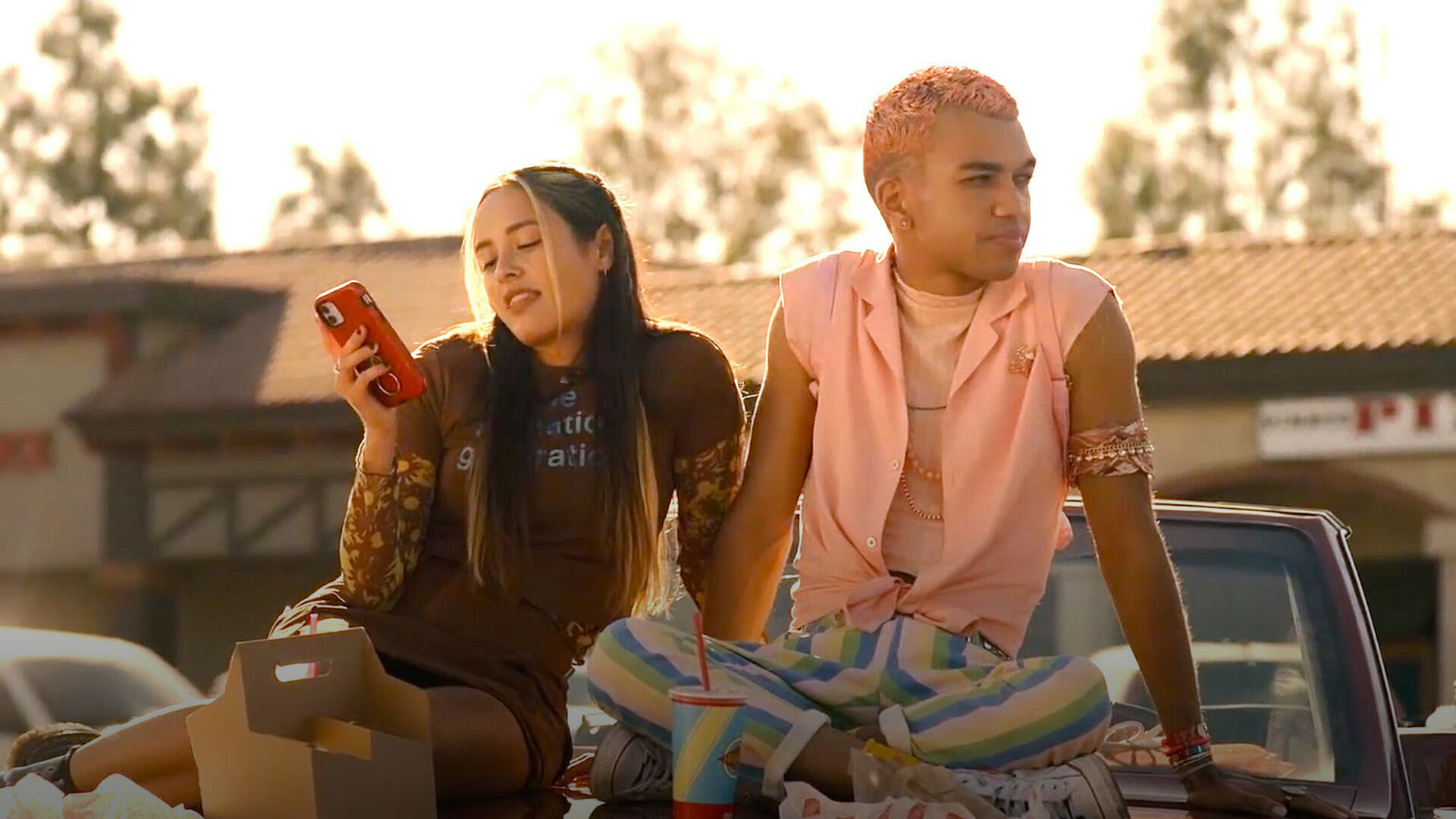 DIRECTOR : Daniel Barnz
WRITER: Daniel, Zelda Barnz
CAST: Chase Sui Wonders, Justice Smith
IMDB RATING – 6.7/10
ROTTEN TOMATOES RATING: 74%
STREAMING PLATFORMS: HBO Max
Young people are always searching for a show that captures the essence of their age- and Genera+ion sure does a good job.
In a conservative setup, high schoolers discover new facets of sexuality, putting deep-rooted ideas about life, love, and family to the test. We must not say more- watch it!
4. Skins
DIRECTOR: Bryan Elsley. Jamie Brittain
WRITER: Multiple
CAST: Nicholas Hoult, Hannah Murray, Daniel Kaluuya
IMDB RATING – 8.2/10
ROTTEN TOMATOES RATING: 59%
STREAMING PLATFORMS: NetflixSkins deals with substance abuse, sexuality, teenage pregnancy, personality and eating disorders, and mental illness. It is notable for its amateur casting and the cast being rotated every two seasons as the characters graduate.
We may even describe this as a more down-to-earth version of Euphoria.
3. The OC
DIRECTOR: Josh Schwartz
WRITER: Josh Schwartz
CAST: Peter Gallagher, Kelly Rowan, Ben McKenzie
IMDB RATING – 7.5/10
ROTTEN TOMATOES RATING: 67%
STREAMING PLATFORMS: Netflix
Ryan Atwood becomes immersed in Orange County's privileged upper-class lifestyle, discovering a world of shifting loyalties and intrigues. This is again a story of a young boy looking for his place in the world, and a wonderfully executed one at that.
2. Sex Education
DIRECTOR: Laurie Nunn
WRITER: Laurie Nunn
CAST: Asa Butterfield. Gillian Anderson, Ncuti Gatwa, Emma Mackey, Aimee Lou Wood
IMDB RATING – 8.4/10
ROTTEN TOMATOES RATING: 95%
STREAMING PLATFORMS: Netflix
Asa Butterfield stars in this show about British teenagers as they explore their coming of age and sexualities. With friend Eric at his side, Otis struggles with caring and expressing himself while simultaneously setting up an underground sex therapy clinic with the strong yet vulnerable Maeve to give his schoolmates a better, well, sex education.
Sex Education is probably one of the best-made shows of our time, with an ensemble of great young actors!
1. Gossip Girl
DIRECTOR: Josh Schwartz, Stephanie Savage
WRITER: Josh Schwartz, Stephanie Savage
CAST: Blake Lively, Leighton Meester, Penn Badgley, Chace Crawford
IMDB RATING -7.4/10
ROTTEN TOMATOES RATING: 84%
STREAMING PLATFORMS: Netflix
Gossip Girl tops our list as the show most likely to satiate your Euphoria-fueled brains- and it is perhaps the only one with the same impact on pop culture as Euphoria. This original teen drama shows a young group of high school students dressed impeccably as they strut through hail and storm.
Gossip Girl is simply iconic. We must not and will not say more!
Read More: The 20 Best TV Shows If You Like Ted Lasso