When it comes to Christmas, the first thing that comes to our mind is family and some quality time with our loved ones. Hallmark Channel brings for its audience this Christmas "A Christmas Together with You" to watch and enjoy with your near and dear ones or maybe someone new you've met recently. This film by Hallmark comes with a story full of twists! Read on to know all about it. Rest assured, we will not give out any spoilers.
What is A Christmas Together With You about?
The story revolves around Megan, played by Laura Vandervoort, who owns a local cafe. The main plot begins when Megan gets to know that her regular customer Frank, portrayed by Harry Lennix, just found a photo of his very first love. She then asks him to track her down.
Frank agrees for the raod trip together not only because he will find his first love but because it might bring mental peace to Megan, who still had been trying to recover from the pain of her broken engagement. The two then get on to their road trip and get closer as they begin sharing things about themselves with each other. En route, Megan also faces a weird run-in with a stranger and his pet that she can't get past of.
When the travel duo reach the location of Frank's first girlfriend's house, they find it abandoned. Unaffected by the disappointment, the two decide to take accommodation in a nearby lodge where they get a clue to  his first love. Eventually, they find Claire, played by Lisa Huget. For the time being, Megan then meets Steve who owns the lodge.
Played by Niall Matter, Steve is then offered help by Megan for holiday work, and the two slowly begin opening up to each other. Giving each other hope for the future, Megan helps Frank in getting back with his former lover again, and he, in turn, motivates her to never stop following her dreams.  Before the curtains fall, the pair realizes that they have given each other a small family of love & friendship.
When Can We Begin Watching A Christmas Together With You?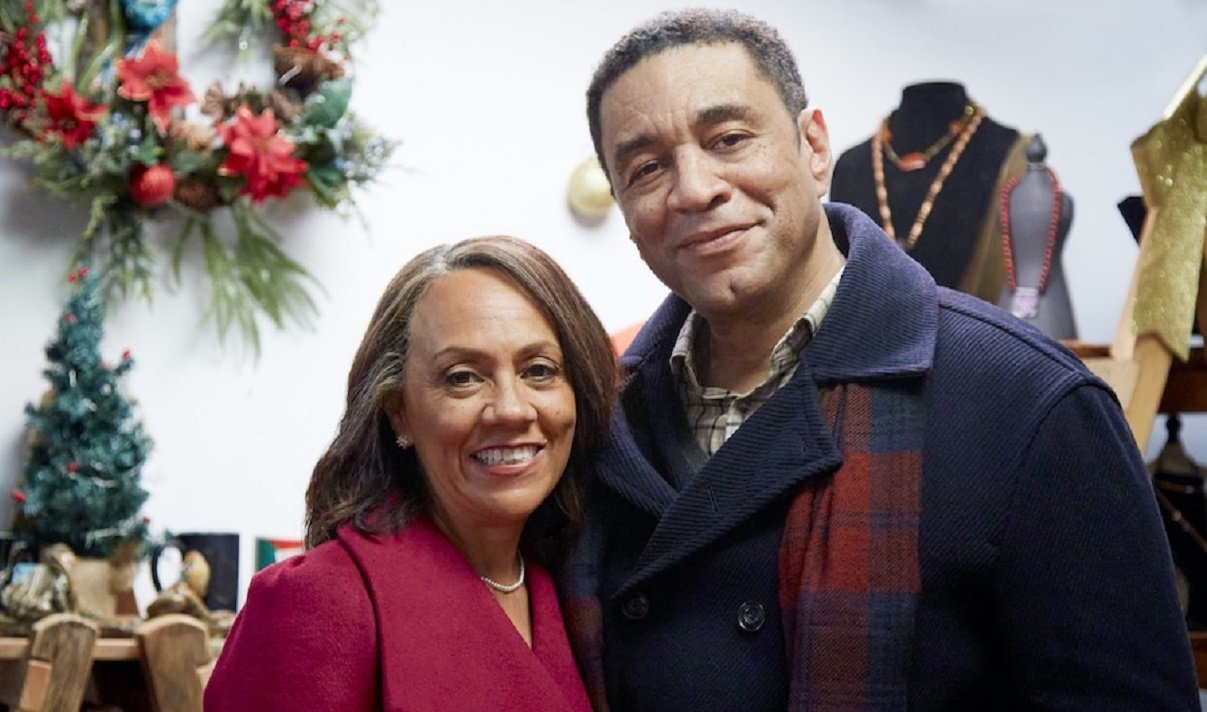 A Christmas Together with You will stream on Saturday, November 20 at 8 p.m. ET on Hallmark Channel. For those who have missed it, can watch it again at the following timings:
Sunday, November 21 at 6 p.m. ET
Thursday, November 25 at 10 p.m. ET
Saturday, December 4 at 2 p.m. ET
Friday, December 10 at 4 p.m. ET
Wednesday, December 15 at 8 a.m. ET
Tuesday, December 21 at 4 a.m. ET
Sunday, December 26 at 12 p.m. ET
Friday, December 31 at 12 a.m. ET
A Christmas Together With You Cast and Characters
In the lead we have actress Laura Vandervoort playing the role of the protagonist Megan. Alongside her we have actor Niall Matter in the role of Steve, the lodge owner. Niall has been quite famous for his roles in Eureka and Primeval: New World. Our third actor in the lead is Harry Lennix as Frank, who is famous for The Matrix: Reloaded & Justice League.