Halloween – one of the scariest times of the year. As per the Liturgical year, Halloween is a time to remember and pay homage to departed souls, including saints and martyrs. Halloween is observed on October 31 every year, on the eve of the Western Christian Feast of All Hallows' Day in most parts of the globe. For most people, Halloween is a time of celebration of New Years' eve, which was observed on November 1 ( as per (British and Irish folklore).
People celebrate it by taking part in various activities that include Halloween costume parties, apple bobbing, trick-or-treating, among others. But what if a happy Halloween party turns into a nightmare? David Gordon Green's latest horror flick – Halloween Kills, will bring this nightmare to life this Halloween.
Updates About Release Date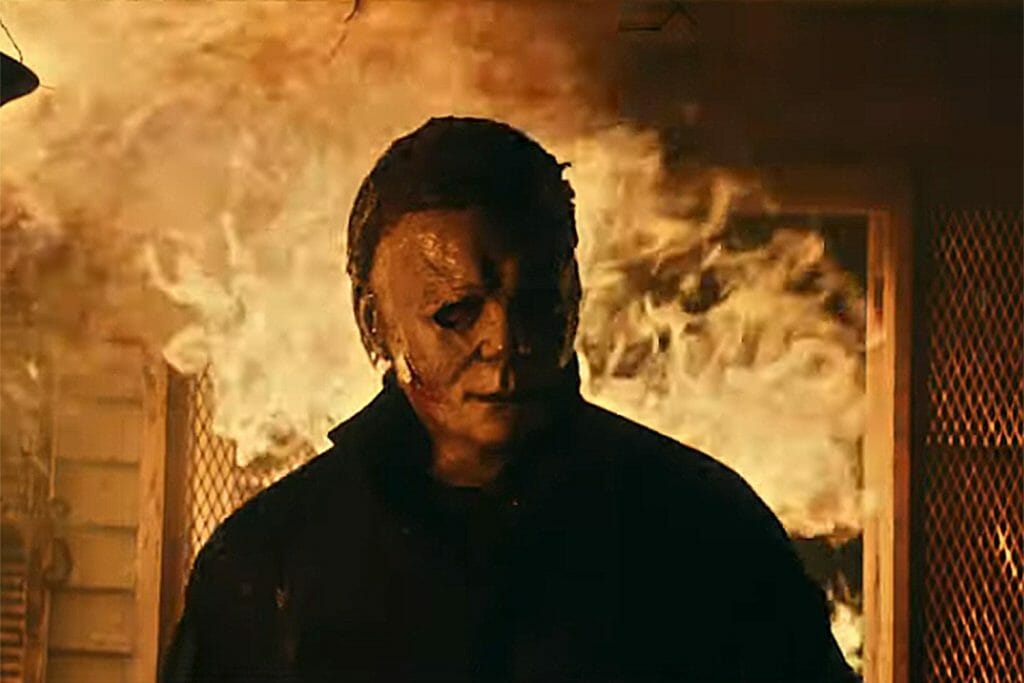 Halloween Kills, to say the least, will be a spine-chilling adventure to the core. The film may haunt you for a few days, so if you are a weak-hearted person, it is advised to skip this horror flick. Since the makers have planned to end the franchise after a third part, titled Halloween Ends, we now know that Myers will not die in this part. However, how the townspeople will fight this monster and survive will be a treat to watch. Originally stated to release in October 2020, the film was postponed due to the coronavirus pandemic.
As of now, the film will be in theatres from October 15, 2021. So mark your calendars and be ready to witness the finesse of David Green in the upcoming horror slasher film.
Synopsis
Halloween (2018)
Michael Myers, a deadly monster, creates havoc in the town of Haddonfield by killing people mercilessly in the cruelest ways possible. The 2018 film 'Halloween' shows Strode family, after much struggle, locked Myers in the basement of their house and later setting it on fire. To their surprise, when police inspected the grounds, Myers' body was nowhere to be found. The film ended with Myers shown breathing, confirming a sequel to this 2018 blockbuster flick.
Halloween Kills 
As per the statement issued by Universal Studios, the story picks up where part 1 ended, with Laurie Strode being rushed to hospital, assuming his tormentor is dead. But when Michael escapes from the burning basement, his killing spree resumes. So people of Haddonfield, led by Lurie and her family, set out to free the town from this killer monster once and for all.
Halloween Kills: What to Expect
After a successful part 1, director David Gordon Green brings back the second installment of the spine-chilling Halloween franchise, titled Halloween Kills, with Jamie Lee Curtis, Judy Greer, and Andi Matichak reprising their roles Laurie Strode, Karen Strode, and Allyson Strode, respectively. After a daring escape from the burning basement, Michale Myers is all set to resume his killing spree. Unfortunately, fans can expect the new killing spree to be more gruesome that will be heart-wrenching.
How will the women of Haddonfield face this monster? Will they be able to free the town from the terror of Michael Myers? All these questions will be answered this Halloween when Halloween Kills will return to the big screen.